Black Silicone Monster Gloves
Imported Silicone
High stretchability
Thin edge
Technology Upgrade

Our Black Silicone Monster Gloves provide a realistic method to turn you into a scary monster. Unlike other standard gloves, our Black Silicone Monster Gloves are made using the latest technology upgrade that enhances their monster effect, allowing you to turn into a frightening creature of the night.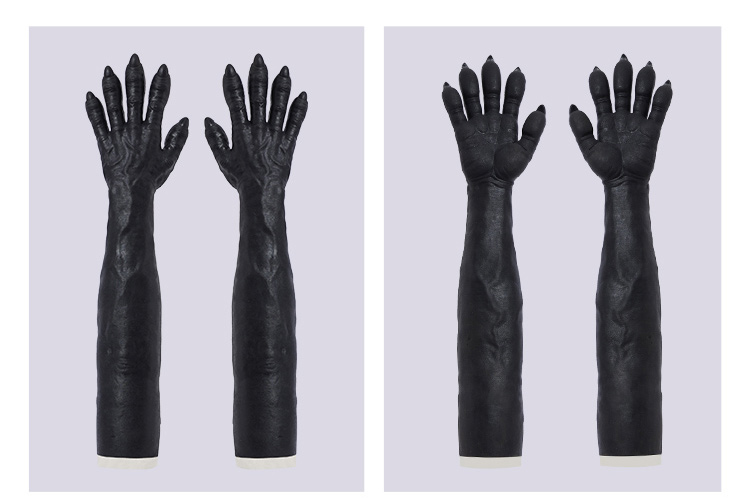 Because the monster gloves are made of 100% pure silicone material, they are light in weight, skin-friendly, and comfortable. Our monster gloves are highly elastic, making it easy to move your hands and fingers when performing everyday tasks. You can wear the Black Silicone Monster Gloves for cosplay, roleplay, Halloween, or at home when you want to explore your artistic side.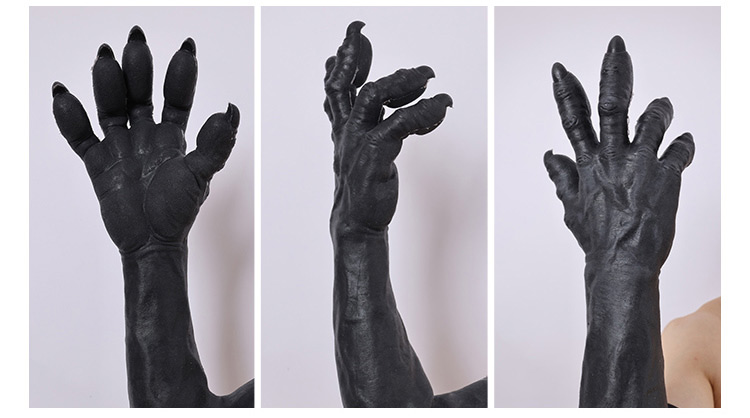 Product Uses
The product is ideal for:
Cosplay
Our Black Silicone Monster Gloves instantly transform you into a visually stunning monster that will turn heads in every room. The gloves are equipped with monster-like features, including paw-like fingers and prefatory nails that will turn you into a terrifying creature.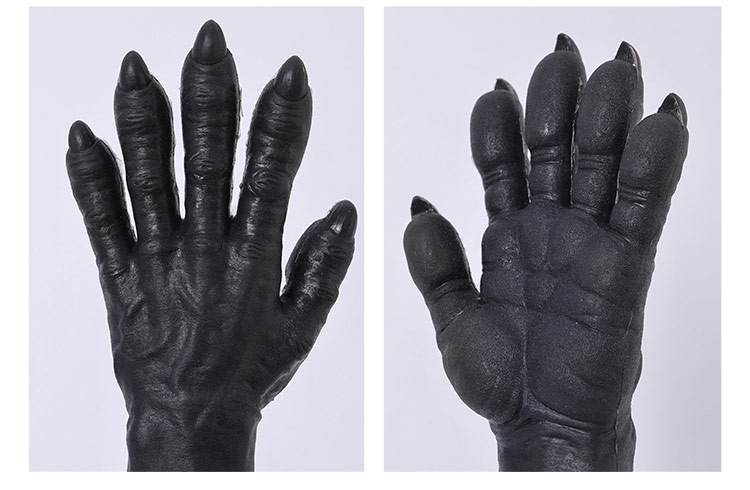 Halloween costume
If you want to become a monster for Halloween, our Black Silicone Monster Gloves perfectly complement whatever costume you wear. These gloves are curious, mysterious, and scary, making them perfect for Halloween.
Product Features
Lightweight
The Black Silicone Monster gloves are light in weight, so you can wear them without feeling overwhelmed by excessive weight. With a weight of 2.5lb (1.13kg), the monster gloves are super light, making them comfortable to wear for extended periods. Whether you are wearing the gloves for Halloween, roleplay, or cosplay, you can effortlessly use your monster hands because of the friendly weight of your costume.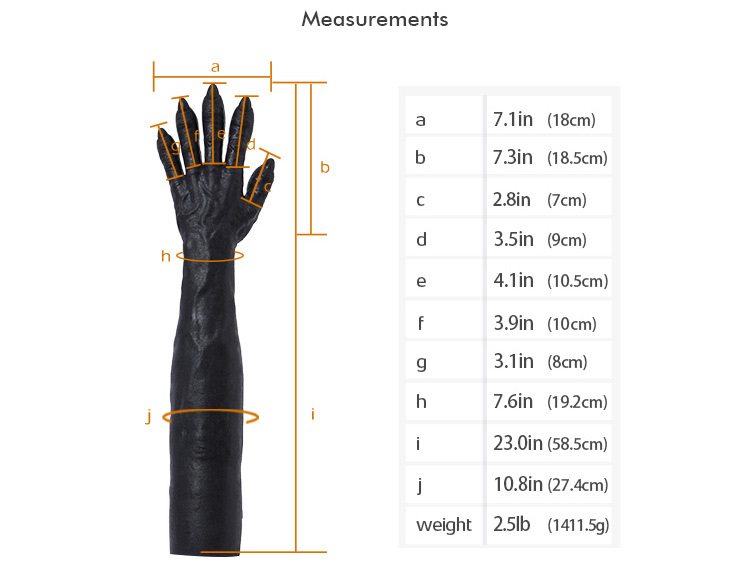 Technology features
Unlike other standard gloves, our monster gloves are made using the latest technology to design a visually appealing costume that will set you apart at any event. From the predatory craws and monster veins to animal-like palms, the Black Silicone Monster Gloves have amazing features that effortlessly help you pull off your dream monster look.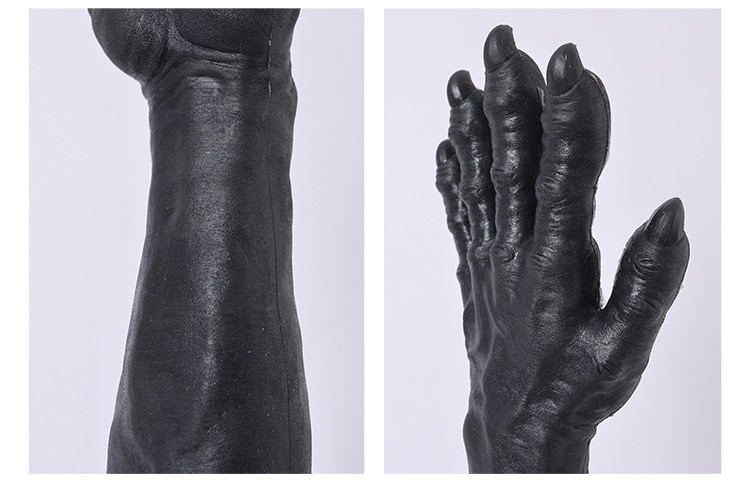 Skin-friendly 
Our Black Monster Gloves are made from friendly 100% medical grade silicone material that is friendly to your skin. You can wear the gloves for extended periods without worrying about developing skin-related complications such as skin rashes and burns.
Silicone is heat and water-resistant, so you can wear your gloves indoors and outdoors without worrying about the weather.


High elasticity
Monster masks are made from pure silicone material, so they are highly elastic. The high stretchability makes it possible for people with different hand sizes to wear these amazing gloves.
Ideal for pairing with
Silicone mask
You can pair the Black Silicone Monster Gloves with a silicone mask to give you a mysterious and frightening look that will make you stand out whether you are at a Halloween event or cosplaying. For instance, you can pair the black silicone mask with our silicone Doberman mask or black silicone mask-brother.
Muscle suit
Pairing your black monster gloves with a muscle suit gives you a uniform monster look that is both terrifying and inspiring. You can wear a black muscle suit that enhances the shape and size of your muscles, giving you a powerful muscular build that increases your visual appeal.
Additional information
| | |
| --- | --- |
| Weight | 2 kg |
| Add-On | |