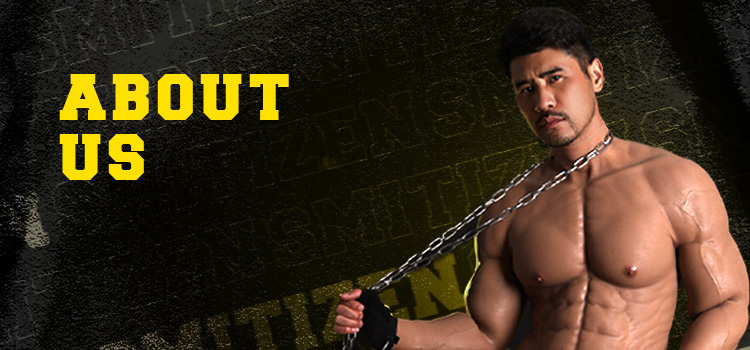 Premier Store of Silicone Fetish Gear
Welcome to our online store, your premier destination for high-quality gay silicone fetish gear. With over 15 years of experience in the industry, we take great pride in providing a wide range of products that cater specifically to the kink and desires of gay men. Our main focus is crafting exceptional silicone muscle suits, pup hoods, human masks, petsuits, fursuits, and dragon masks, ensuring an unforgettable experience for our valued customers.
Premium Quality Materials and Craftsmanship
Our commitment to using only the highest quality materials and employing advanced manufacturing techniques sets us apart. Our silicone fetish gear is crafted from premium-grade silicone, known for its realistic feel, durability, and comfort. We understand that wearing our gear is about more than just the physical sensation; it's about embodying a powerful identity and exploring one's deepest desires. That's why we go above and beyond to ensure our products look stunning and provide a transformative experience that allows you to embrace your fantasies fully.
Unleash Your Desires with Diverse Silicone Gear
We take great pride in offering diverse items to cater to various tastes and preferences. Whether you're looking for a muscular physique-enhancing silicone suit to showcase your inner strength or a playful pup hood to embrace your animalistic side, we have the perfect gear to fulfill your desires. Our extensive range of human masks, petsuits, fursuits, and dragon masks allows limitless exploration and self-expression, empowering you to fully immerse yourself in your chosen fantasy.
Silicone Muscle Suits: Unleash Your Inner Power
Our silicone muscle suits are meticulously designed to provide an instant transformation, allowing you to embody a powerful and imposing physique. Crafted with precision and attention to detail, these suits enhance your physical appearance and provide a heightened sense of confidence and dominance. Whether you're engaging in role-playing scenarios or simply indulging in your fantasies, our muscle suits deliver an unparalleled experience that leaves you feeling empowered and in control.
Pup Hoods: Embrace Playfulness and Submission
Our pup hoods are ideal for those seeking a more playful and submissive experience. These meticulously crafted hoods allow you to embrace your inner pup and explore the world through a different lens. With their realistic features and comfortable fit, our pup hoods transport you into a realm of uninhibited playfulness and obedience. The premium-grade silicone material ensures an authentic feel, while exquisite craftsmanship guarantees durability and long-lasting enjoyment.
Male Masks: Assume a New Identity
If you want to transform your appearance completely, our human masks offer a captivating and immersive experience. These masks are designed to flawlessly replicate the human face, allowing you to assume a different identity and explore new facets of your personality. Whether you desire a mysterious allure or a unique visage, our human masks enable you to unleash your creativity and immerse yourself in a world of endless possibilities.
Petsuits and Fursuits: Embody Your Animal Alter Ego
For those who wish to explore their animalistic instincts, our petsuits and fursuits are the perfect choice. Immerse yourself in the world of animal role-playing as you slip into a meticulously crafted suit that perfectly captures the essence of your chosen animal. Experience a thrilling sense of freedom and unleash your wild side as you engage in playful and passionate encounters.
Dragon Masks: Ignite Your Imagination
Lastly, our dragon masks offer a fantastical experience for those who yearn to transcend reality. Crafted with intricate details and vibrant colors, these masks transport you into a mythical realm where dragons roam, and magic abounds. Whether attending a themed event or engaging in imaginative play, our dragon masks allow you to tap into your imagination and ignite a sense of wonder and awe.
Customization Service for Personal Expression
At our online store, we understand the importance of individuality and personal expression. That's why we offer a comprehensive customization service, allowing you to create a unique, personalized piece that perfectly reflects your fantasies and desires. Our skilled artisans and designers work closely with you to bring your vision to life, ensuring the final product exceeds your expectations.
Exceptional Customer Service and Privacy
Our team of passionate professionals is dedicated to delivering exceptional customer service. We understand that shopping for fetish gear can be a personal and intimate experience, and we strive to create a safe and inclusive environment for all our customers. Whether you have questions about our products, need guidance in selecting the right piece, or require assistance with customization options, our friendly and knowledgeable staff is here to support you every step of the way.
Confidentiality and discretion are of the utmost importance to us. We understand the sensitive nature of our products and respect your privacy. All transactions and communications are handled with the utmost confidentiality, ensuring your personal information and preferences remain secure.