Our new silicone monster mask is a dog head mask. Instantly become your favorite pet.

The mask is all black with ears erect, both pointing up and outwards like an alert dog. It has a long forward-facing snout to give off a more realistic-looking puppy mask.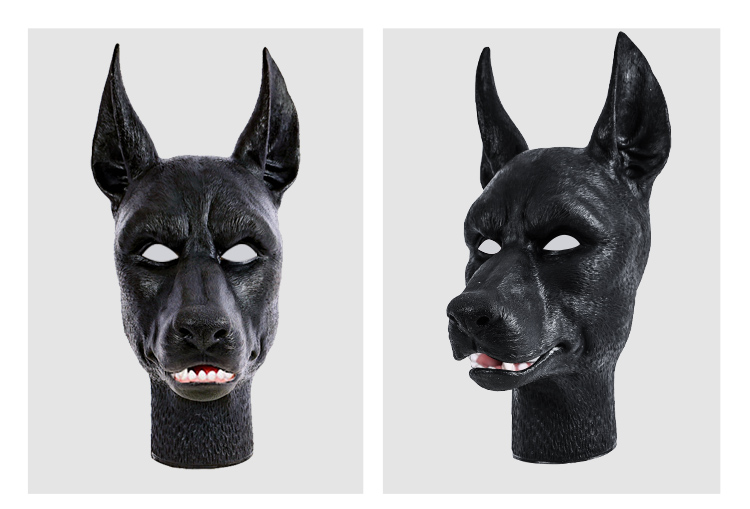 The mouth of the puppy features a full set of teeth, including two pairs of long canines. The mask features a strong brow bone, creating intense lines on the forehead. It has a texture that imitates the fur of a dog, complete with intricate lines of fur etched onto the mask. Even the nose has tiny details on it that make it look lifelike.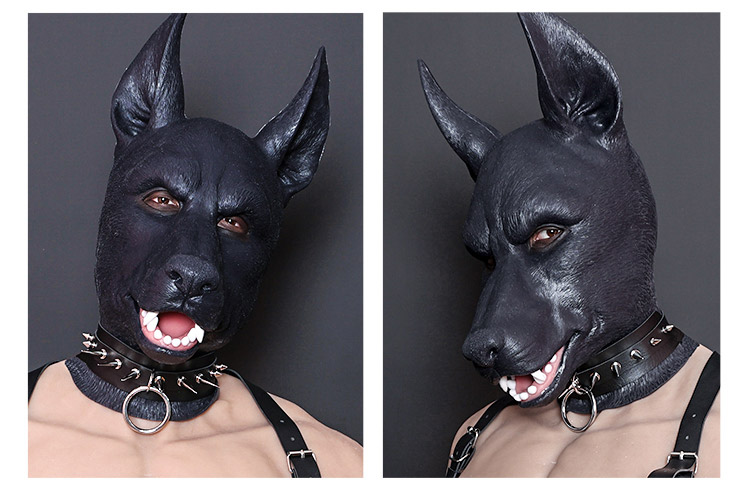 The mask will be an exciting new prop for your pet play. It fits all kinds of people and will look good on everyone. It also has a more realistic look to make both the pet and owner feel like they're living the perfect pet play fantasy.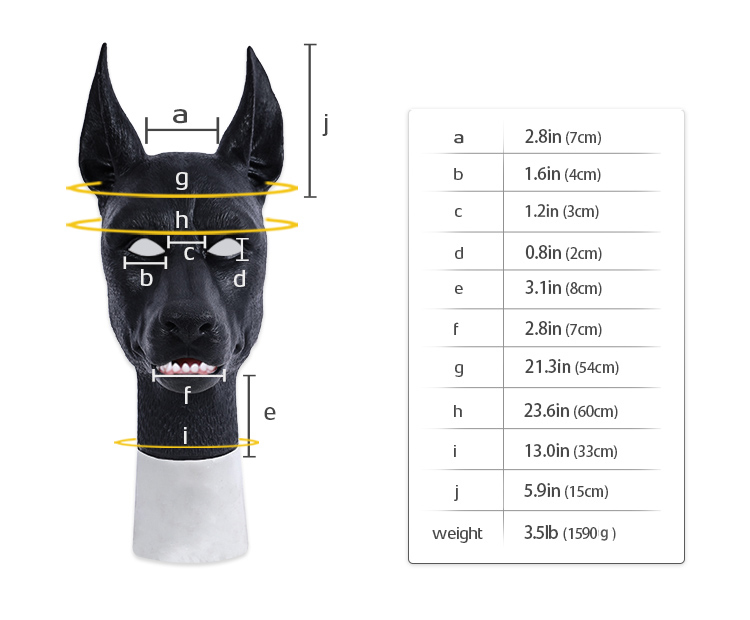 The mask can help both participants enjoy the game more and feel more connected in the moment. Because the mask also looks like a real dog head with a few anthropomorphic features, it makes it easier for the pet to show his loyalty to his owner. At the same time, the owner can feel his pet's loyalty more deeply. This is thanks to the eye holes on the mask that make the pet express their feelings freely through eye contact.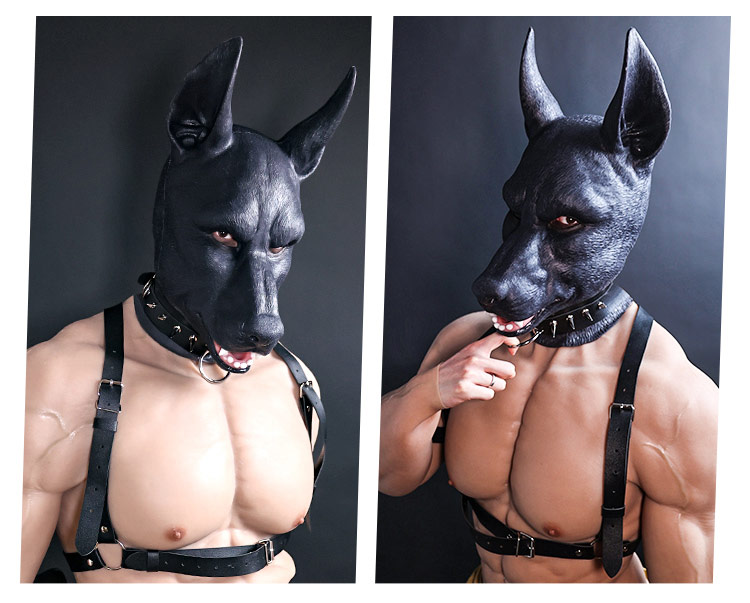 Aside from pet play, you can also use the mask for other occasions and events. It makes a great werewolf or were-puppy Halloween costume, for example. Cosplayers may also enjoy it for its flexibility and possibilities, like cosplaying Nasus from League of Legends or Doghead from the Ghost Rider comics. You can also use it beyond costuming, like for photography. Use the mask to express your creativity or to remain anonymous in an interesting way, especially if you're doing nude photography but with a mask.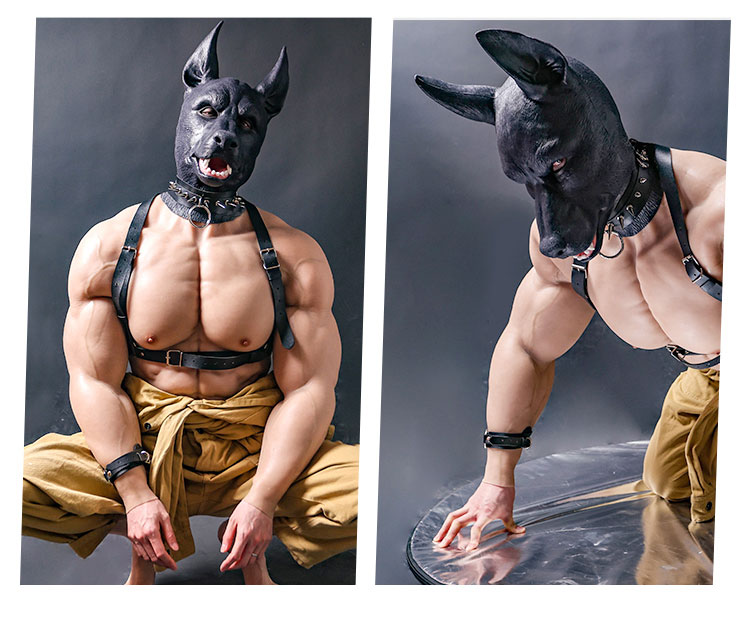 This mask uses high-quality silicone. Because it is of top-notch material quality, the silicone is skin-friendly and doesn't cause any irritation. You don't need to worry about allergies. The silicone material used for the mask is also elastic, giving your head and face a snug fit. The fit is snug enough to allow for easy and unobstructed breathing, yet it's also fitted enough to stay firmly fixed on your head. On top of that, the material is easy to clean and maintain. You don't need any fancy cleaning solutions or harsh chemicals to clean the mask. All you need is soap and water. Storing the mask is easy, too. You only need to keep it free of sunlight, dampness, and sharp objects when you put it in storage while you wait for the next kink party or fetish parade.
Additional information
| | |
| --- | --- |
| Weight | 2 kg |
| Add-On | |