Christmas is a celebration that spans weeks and is an excellent opportunity for family and friends to get together and enjoy. But did you know that the queer community celebrates Christmas earlier than others?
Every year on October 31st, while others do Halloween, the LGBT community celebrates gay Christmas and drives up the sales in gay Christmas markets. It's a perfect day for expressing oneself and defying the norm!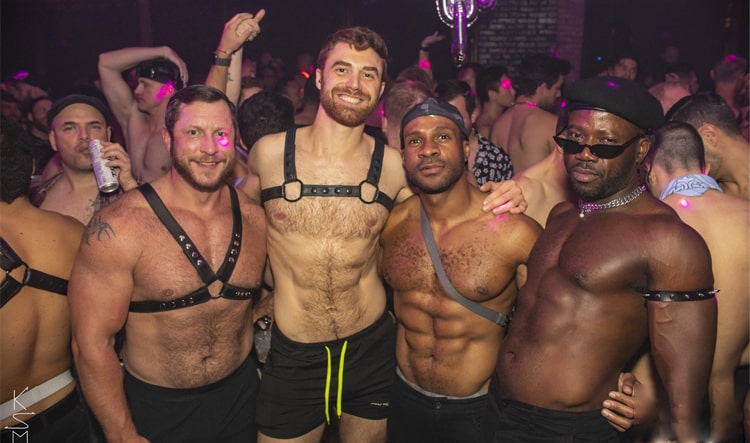 Anyone can go to gay Christmas markets, do cross-dressing, wear make-up, and show off their true gender and sexuality. Learn more about gay Christmas, its history, and the weirdest (and most interesting!) ideas for queer people in celebrating Halloween.
Why the Queer Community Considers Halloween as "Gay Christmas"
Aside from Pride Month, Gay History Month, and National Coming Out Day, one of the most anticipated and celebrated events of the LGBT people is Halloween. The lesbian author of "Another Mother Tongue" describes gay Christmas as "the great gay holiday."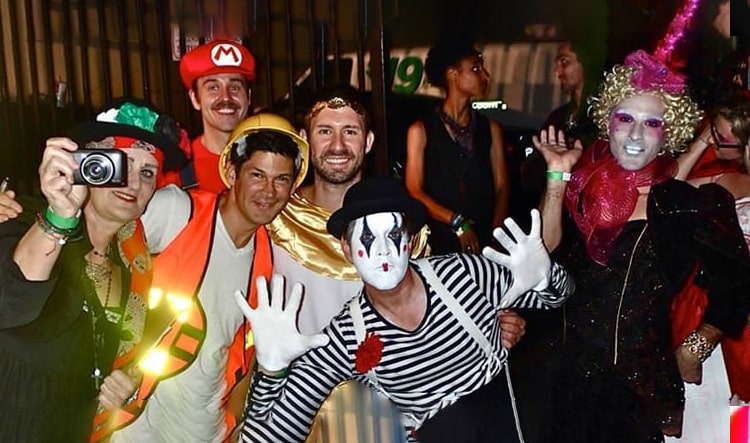 At a time in our history when Pride and queer parties are still not widely accepted, the Castro district in San Francisco became a safe place for queer people. With many drag balls, gay clubs, gay Christmas markets, and queer spaces in the community, anyone can safely explore different experiences related to their sexuality in a day.
But like other initiatives towards equality, the celebration receives backlash from conservatives who say gay Christmas negatively affects young people. But because of the continued efforts of the LGBT in proving them wrong, this Castro Halloween tradition from San Francisco only became more popular. It expanded throughout the country and the world.
Here are the two main reasons many in the queer community turn Halloween into a gay Christmas:
It's the Holiday Season for Breaking All Kinds of Social Boundaries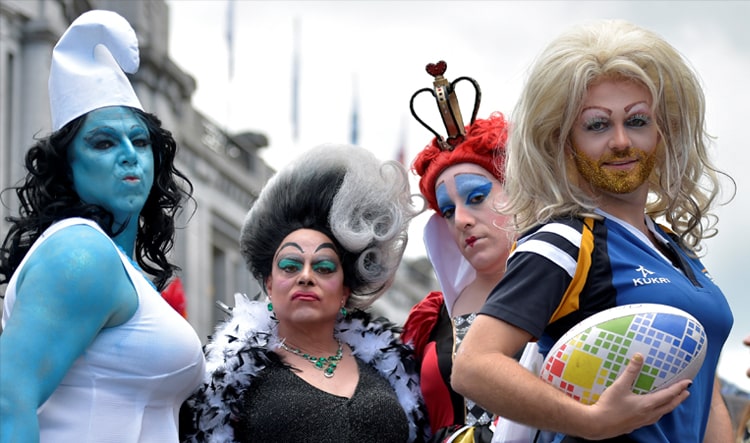 According to professor Marc Stein, contrary to popular belief, gay Christmas was first celebrated in Philadelphia in the 1950s to 60s and was called "bitches Christmas." It's a festival where cross-dressing and gay bars are trendy. The professor also said, "Halloween's a time for transgressing social boundaries."
Halloween is the safest time of year when both out and closeted queers can cross-dress, come out, and enjoy themselves without getting caught. On Halloween, anyone can wear whatever they want, regardless if it adheres to societal norms, with no one judging them.
It also said that gay people are free to be extravagant or have flamboyant behavior on Halloween. For drag queens, Halloween is a jubilant time for queer people to be free, be outspoken, and be who they want to be.
It's the Time To Show Who You Are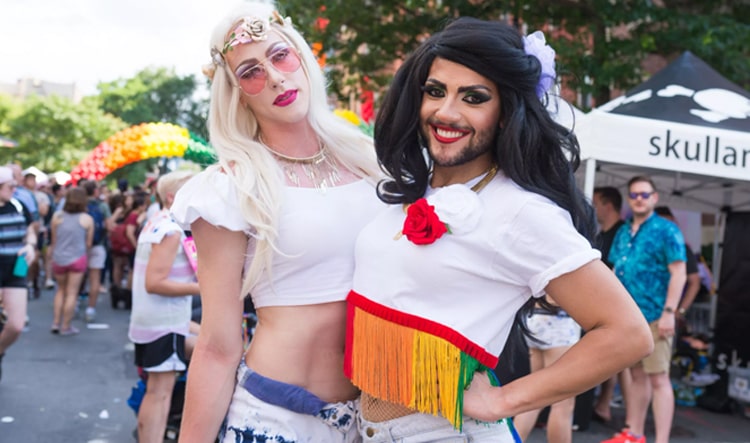 Nowadays, the queer community is more accepted and supported. But there are still many places where they are shunned. For many, Halloween is even more special than the holiday season celebrated from November to December because it's the day a queer or trans person finally comes out of their closet and removes their masks.
It's like an entire Pride Month in October compressed into one night, so people who feel socially excluded can be whatever they want. It's a joyous time for queers, such as gay couples, to freely express their feelings and themselves, no matter how inappropriate, strange, or obscene it may be in other people's eyes.
A special day allows everyone to show and be proud of the kinks and fetishes they tried to hide. People who also question their sexuality take gay Christmas as an opportunity to be who they are without hesitation or fear.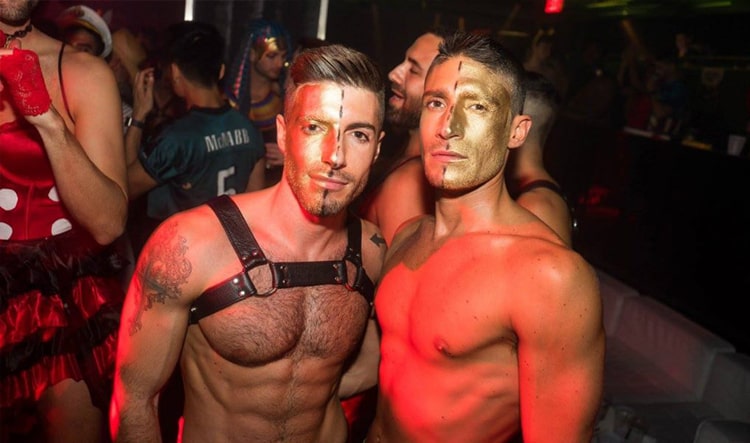 The Weirdest Ideas for Gay to Celebrate Halloween
If for children, Halloween is the season for tricks and candy treats, for the LGBTQ community, it's one of the best times to have fun, be free, and be more self-identified or accepted.
Here are the top 10 weird ideas gay people should do to turn an ordinary Halloween night into the most beautiful time of their year:
Dress up like Regular Village People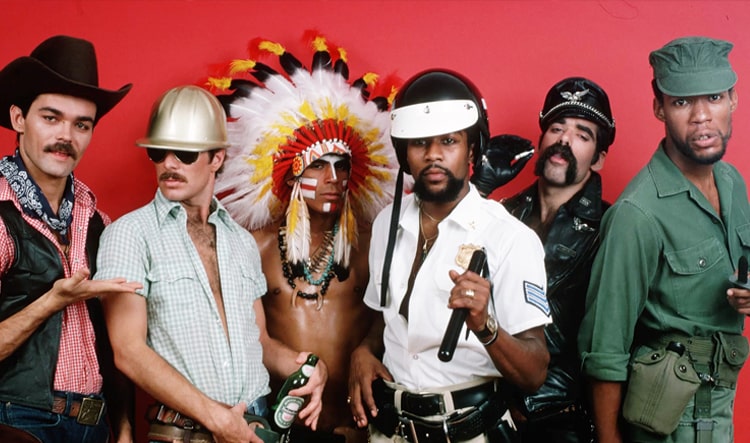 If you're still new to gay Christmas and want to play it safe, choose a regular person you usually see in your daily life and embody their aura. Below are some suggestions:
City police

Construction worker

Supermarket cashier

Cafe Barista

Nurse

Cowboys
Emulate your character's features, accent, and style to get into the role entirely.
Why it's weird: If you plan to join a party, you can be with other queer people who have the same costumes or re-enact a play with other characters. It can be an impromptu scene with inevitable funny mistakes or make fun of each other's acting skills.
Turn the ordinary into the extraordinary. Play the dumb blonde nurse with a vulgar injection, or maybe the clumsy barista with spills all over their uniform. You're a character wherever you go, so have fun with who you are for the night!
If you're searching for realistic masks that instantly transform your look, you can try Smitizen men's and women's masks. You can pick them according to your preferences. Natural to darker skin tones, with or without facial hair, a mask with wrinkles and pores, or smooth skin that will make you look younger, are all available.
Be the Ultimate Daddy for the Night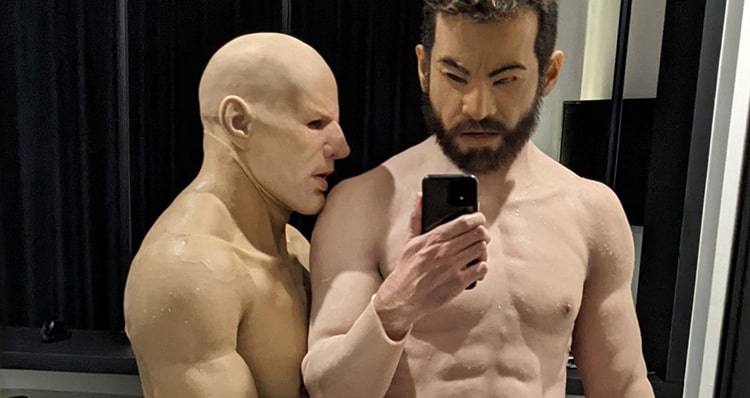 Are you dominant, or do you dream of being dominant but still don't have a daddy body? Treat yourself this gay Christmas by donning a muscle suit. It's a silicone suit that will quickly give you that ripped, sculpted, and hot body that will surely make anyone look and want you.
Smitizen sells muscle suits made with high-quality materials, so you don't have to worry about them looking fake and cheap. Get a body like those daddies you see in advertising ads with these:
Why it's weird: Prepare to be ogled for the entire night. Especially if you're new to having a rocking body, you might feel intimidated at first when many pairs of eyes fall on you. But don't worry! All you need is the confidence to strut your way through the streets. You deserve to be stared at with all those pecs!
If you're planning a more intimate celebration with your partner, being the daddy for the night may give you both a whiplash. This is primarily the case if you're not usually the more aggressive or in-command partner. Explore the possibilities and the opportunities that come with it when you commemorate Halloween with a new body and a night to remember.
Choose To Be the Ultimate He Gay Superhero
The "Batman and Robin" combo has been usual for gay couples. So up your ante by choosing weird and unique costumes like dressing up as the Black Spiderman or combining Superman and Wonder Woman.
Do you want to be The Black Spiderman? Go to Smitizen's website and get the Upgraded Black Muscle Suit with Spider Tattoo partnered with Black Muscle Pant – Long Version, and you're good to go!
Why it's weird: It's not the first time people have worn two costumes at once. Many singers who sing a duet with themselves perform "Doble Kara," where they dress up as a man on one side and a woman on the other. When they sing the " lady " parts in the song, they will show off their woman side. The same goes when they change their voice to that of a man.
However, since you're a beginner, you might find it challenging to manifest two people simultaneously. But once you get the hang of it, you'll change characters with a snap of the fingers in no time.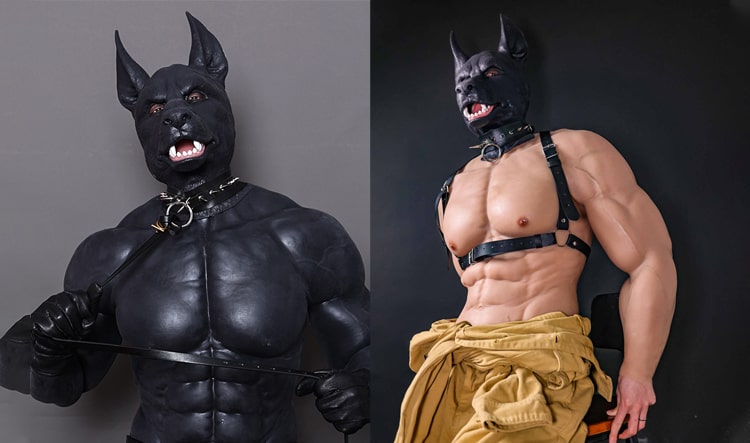 At Halloween, it's normal to be scared or look scary. You can go for a mask if you don't want to wear too many costumes. But don't just choose the one you'll see in any Halloween department store section. Go for something daring but stylish, like a dog mask used in BDSM play.
Whether you have a fetish or general kink in pet play or a pup/owner relationship, getting a Doberman or puppy man mask will make your Halloween party more fun and exciting. Plus, you can also use it at home after the party.
Why it's weird: You can't find dog masks in any typical cosplay store. When you wear these masks, it's similar to you announcing your pet play fetish to the world, which is perfectly okay. Gay Christmas is just for that — being true to yourself and letting others know.
Attend Halloween Parades and Parties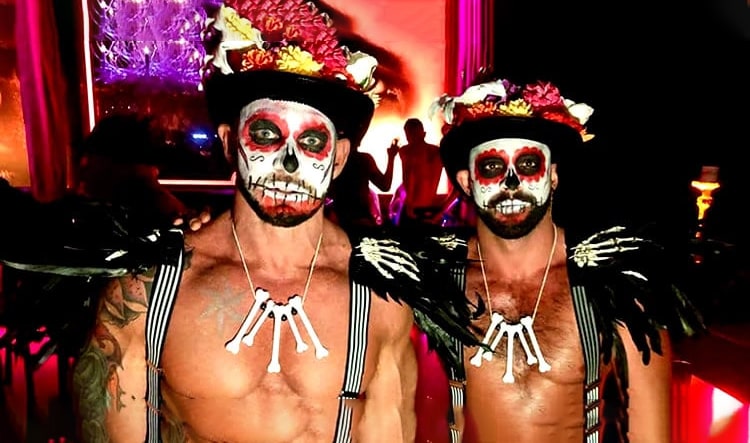 Halloween means there are many parades and parties you can attend, join, and watch. In celebration of last year's Halloween, many gay people participated in spooky but sexy parades and gay events in America. This year, you can book a week of vacation and go to a gay-friendly Halloween event inside and outside the country.
Meet new people, show your fabulous Halloween costume, and have fun or make out with the sexiest people at the event. Are you looking for what celebrations to attend? The Key West Halloween events are the most popular and anticipated gay events for 2022.
Why it's weird: Aside from Pride celebrations, you won't see another holiday with as many parades and parties as there are during Halloween. You can select and go to those only close to you. Or you can go out and celebrate this year's Halloween somewhere you've wanted to go, like the Pink Christmas in Munich, Germany.
Set up a Scary and Luxurious Party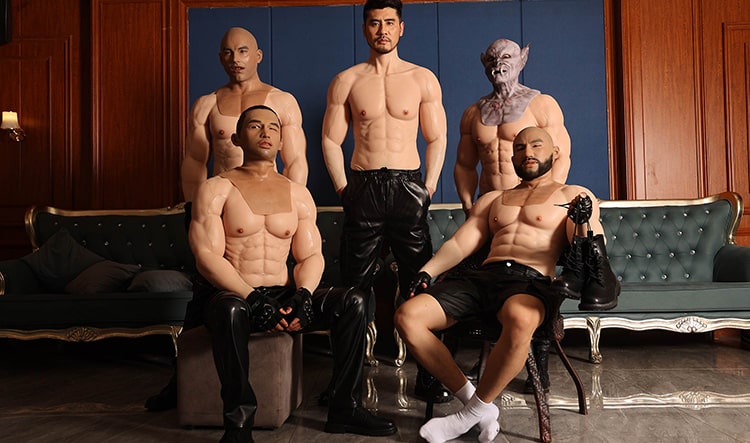 Who said Halloween parties should be scary? Especially if you don't want to go gallivanting outside at Halloween, you can opt to stay within your house, organize a party, and let others come to you.
Shy away from the usual crass Halloween decorations and go for an elegant theme. Create a space with black and white decorations. Then add scary and weird stuff like skulls, red-eye bats, black flowers, ravens, bloody candles, spider webs, etc. Don't forget to honor the bisexual king of horror, Vincent Price, by adding a bat finger sandwich, cheesy spider plate, blood candy, and waltzing with Vincent cocktail to your menu.
Why it's weird: An elegant but still Halloween-themed party gives off the "Rich Vampire" vibes. If you're not trying to be the Cullens for Halloween night, then you might feel you miss your mark. Additionally, not having the generic Halloween party can be uncanny for you or the others attending the party.
Hi, My Name Is Queer!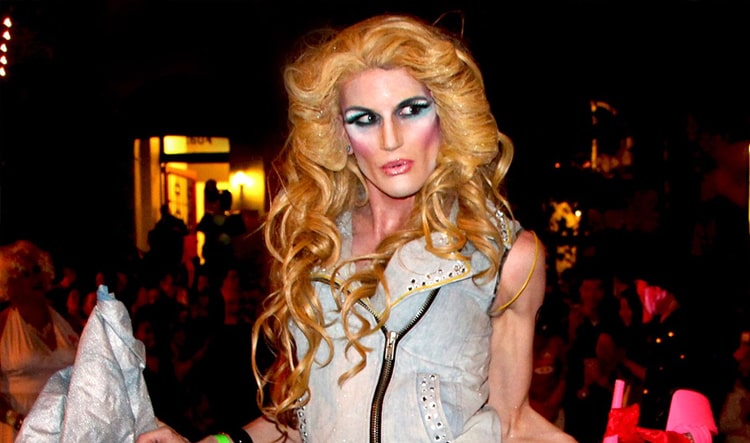 Looking for a weird but cool costume to let people know you're gay? End the suspicion of your friends and family that you are gay or straight by attending the Halloween party with a hefty name tag that says, "Hi! My name is Queer!" It's a practical and fun way to finally come out of your closet and introduce the real you.
However, be on the lookout first in case there are very conservative or hostile attendees during the party. Check for anyone who might have a history of being physical when faced with anything queer-related. Let your closest family and friends know about your coming out first so they can support you during the event.
Why it's weird: Letting a nametag announce your queerness can be anti-climactic for some. You won't also get to be sure if everyone is accepting your announcement because they support you or because they don't want to be impolite in front of many people.
On the other hand, this is the way to go if you want coming out to be light-hearted!
Naughty Angels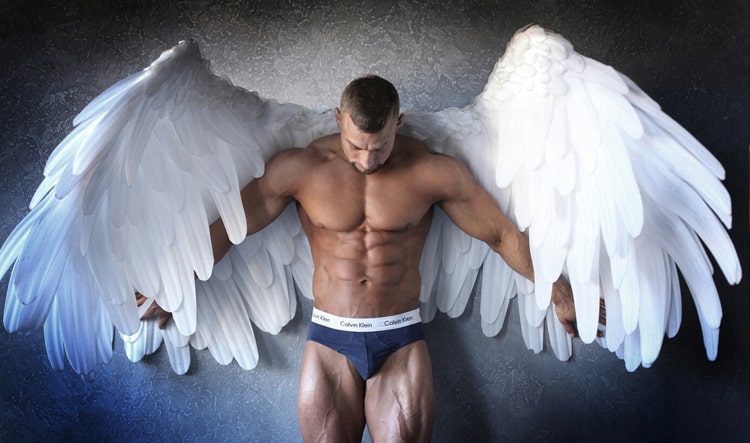 Stop being a good angel for a day, bring out your hidden evil side, and soak in your sins. When you attend or participate in Halloween parades and parties, pour lots of glitter on your body and add wings to top it all. Make sure you keep your halo standing tall and smile sweetly to anyone when you do naughty things.
Why it's weird: Not everyone can switch from being an average queer to suddenly throwing glitter around. Nonetheless, you can try to let your inner devil do the work for you!
Be like Ash and Catch Them All!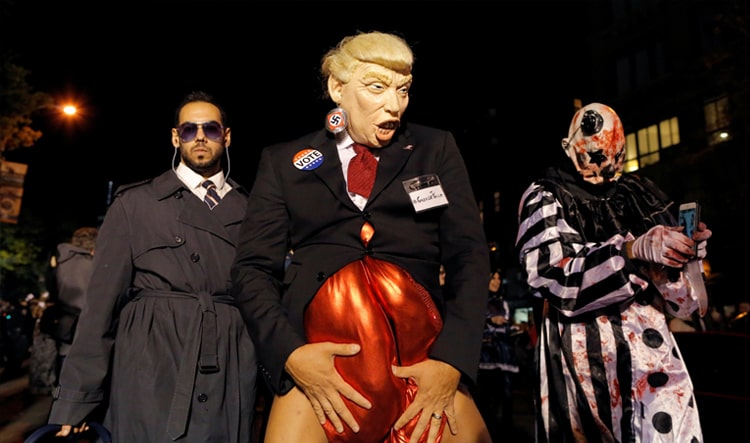 Single gays, this section is for you! If you're tired of being single, then maybe you'll meet the one this Halloween! When you watch or join Halloween parades, dress up like Ash and prepare your handy dandy pokemon ball. People might look at you weird, but that's your goal, capturing all their attention, especially the hot and gorgeous men around you.
Why it's weird: Unfortunately, not everyone will know the Pokemon reference, or maybe they won't be in the mood to entertain your antics. It's okay! You have to move on to the next best thing you see. You'll also avoid the boring ones who refuse to play along.
Visit Top Gay Christmas Markets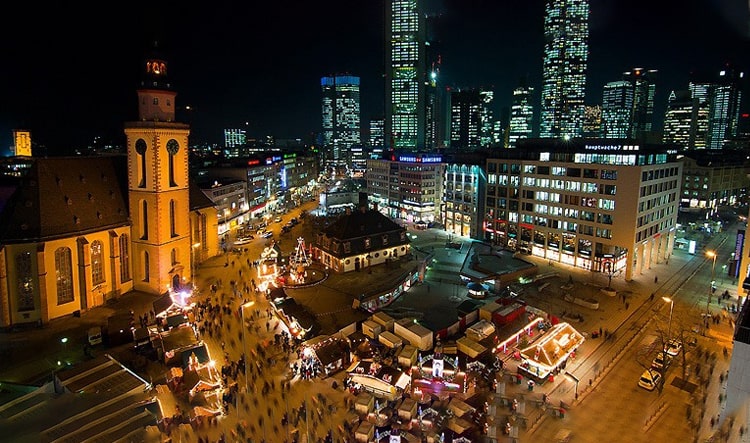 When the holiday season starts, people look for a new winter wonderland to visit. Queer people look for the best gay Christmas market for them to stay in. It's a place where you can enjoy mulled wine with your gay friends and other members of the queer community. Germany is the most known in Europe for gay Christmas markets because they organize different LGBT weekly events.
You can stroll around to see and buy what the market offers and taste delicious German food and drinks made just for LGBT people. Various music shows, performances from famous drag queens, and other relevant activities benefit the LGBT community.
The Frankfurt Gay Christmas Market in Friedrich Stoltze Square is one of this year's unmissable events.
Other Weird Ideas For Gay Christmas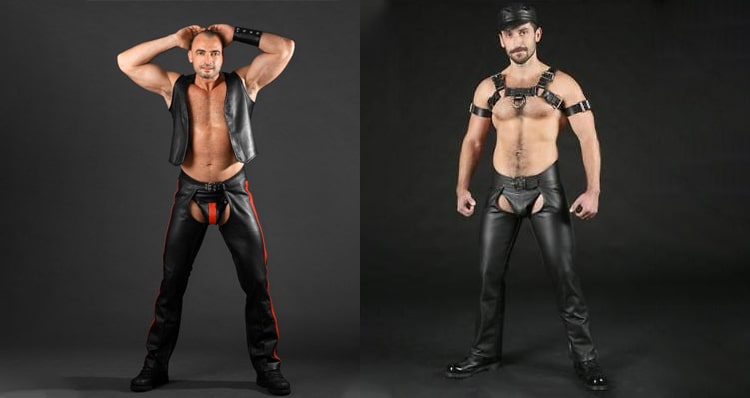 If you're still searching for more weird things to do during Gay Christmas, here are some honorable mentions:
Organize a Lingerie Modeling Runway Contest

If you have enough people to make a runway show, invite them to show off their favorite lingerie or underwear. Your runway can be your lawn or living area for more privacy.

Create a Gay Stories Anonymous

To make your Gay Christmas more memorable, gather your closest queer friends and plan a night of sharing stories about your journey as gay individuals. Prepare the food and drinks, and of course, some tissues.

Participate in A Game of Kinks List

If you don't want to talk about the challenges of being queer, go for something entertaining, like discussing any experiences with kinks. If any in your friend group doesn't have any experience yet, they can share their Kink List and explain why they want to try those fetishes.
There are many things you can do during Gay Christmas. No matter what you decide to go for, your goal should be to make it memorable, fun, and worth everyone's while.
Enjoy your Halloween!