Upgraded Muscle Suit with Short Sleeves
Who wouldn't want to have a bodybuilder's impressive biceps and triceps? With our muscle suit, all your quiet musings can turn into reality.

Love handles are all cute and great when you are a toddler but can be a problem when you're an adult. It's time to muscle up when you can't wear a tight T-shirt because you are scared to show the fat droplets on your stomach or your skinny body. A muscle suit covers the side of your stomach, making you look fit and manly.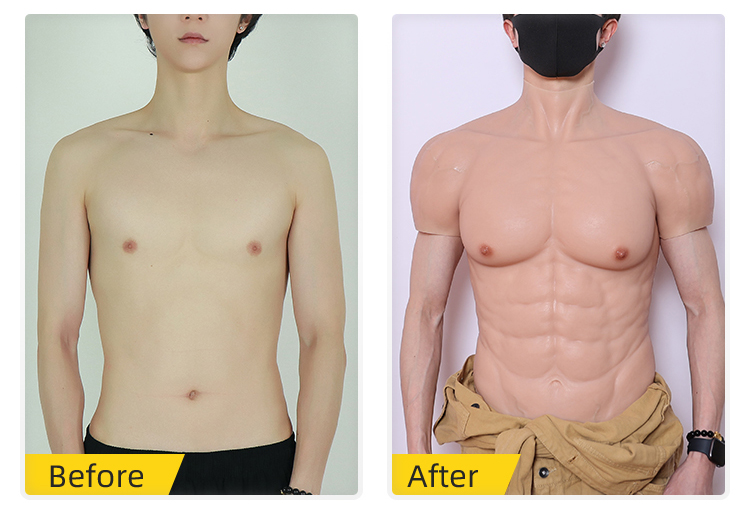 It enhances your shoulders, making them super wide and powerful. With this muscle suit, you can have muscle definitions that can rival the most dedicated gym rat. Without the stress of dieting and exercising, you can get fake abs to improve your body's self-esteem by hiding your insecurities.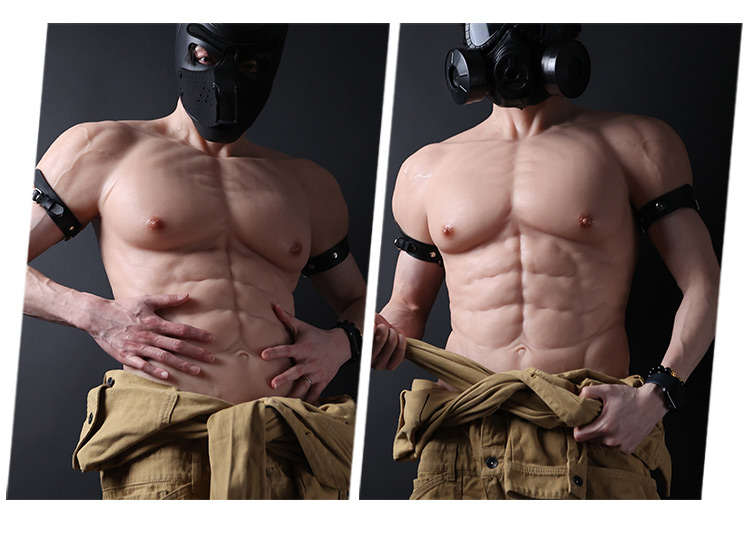 Creating a toned image isn't all about having defined muscles. It's about wearing a fake suit that looks, feels, and smells good. Our newest product – the upgraded short-sleeved muscle suit is here to transform your body. The suit is made from medical-grade silicone material that gives you more realistic muscle lines.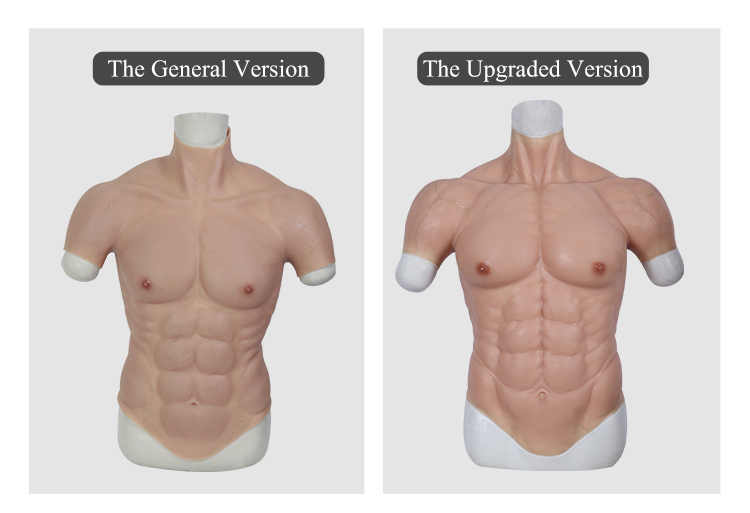 The new product is better than a regular short-sleeved suit because it gives you a powerful muscular physique while weighing only 9.04lb, and it has a honeycomb breathable interior design that allows adequate air circulation to the skin and prevents excessive sweating.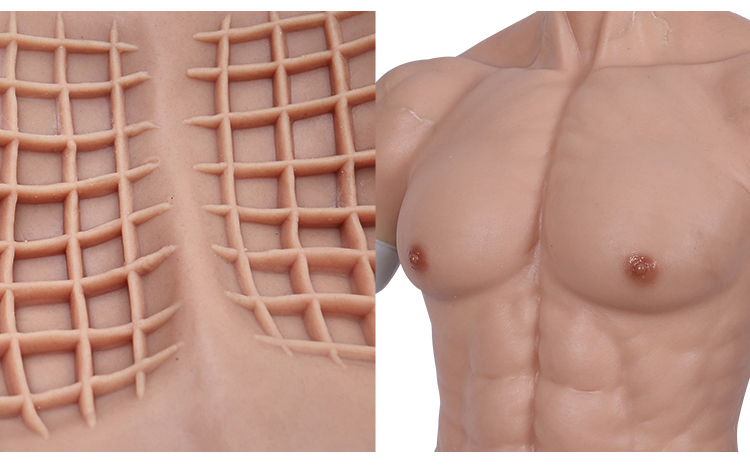 You will gain confidence when you can comfortably look in the mirror and like the image looking back at you. A silicone-made suit is eerily similar to your skin in texture, skin tone, and elasticity, enabling you to get a ready-made six-pack without exercising. The specific dimensions are as follows: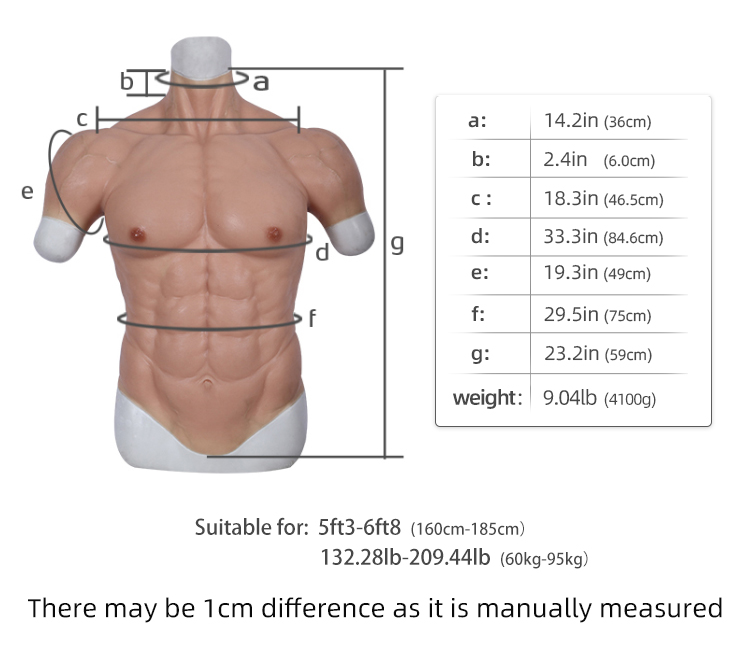 How to wear a muscle suit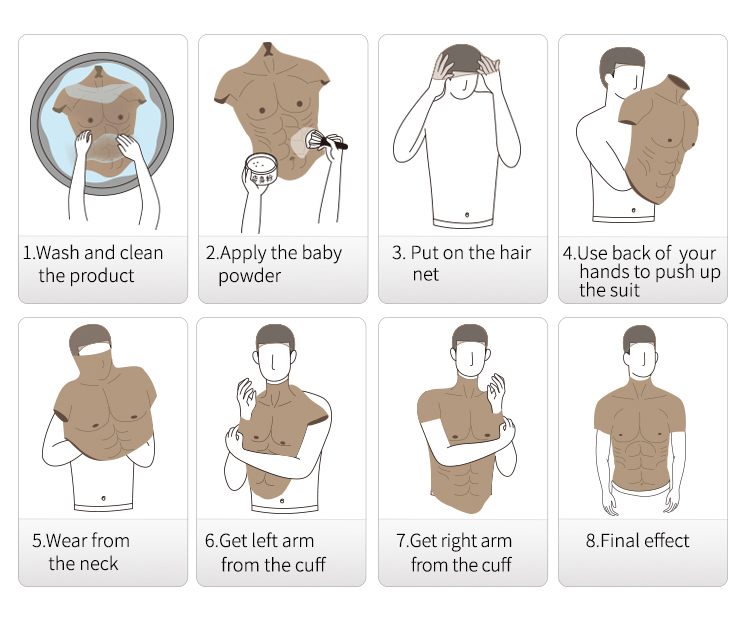 Once you have selected the items you wish to purchase, select a payment method from the several options available at our sites, enter your details, and confirm your address. We will send your costumes as quickly as possible. We appreciate any feedback from our customers, so do so once you have received your order.
Additional information
| | |
| --- | --- |
| Weight | 4.1 kg |
| Muscle-Color | |
| Chest Hair | |
| Add-On | |