Our latest and most innovative silicone monster mask is the Black Panther mask that pays homage to one of the greatest superheroes of the 21st century. With the Black Panther mask, our team has designed a unique, functional, and culturally significant mask with unparalleled technological elements.

The mask is perfectly curved by a talented crafts team to produce a masterpiece that instantly transforms you into Black Panther. Our Black Panther mask is made of silicone material, which is skin-friendly and highly elastic, making it comfortable to wear. You can wear the Black Panther mask on Halloween, watch the Black Panther movie, costume party, or for a photo shoot.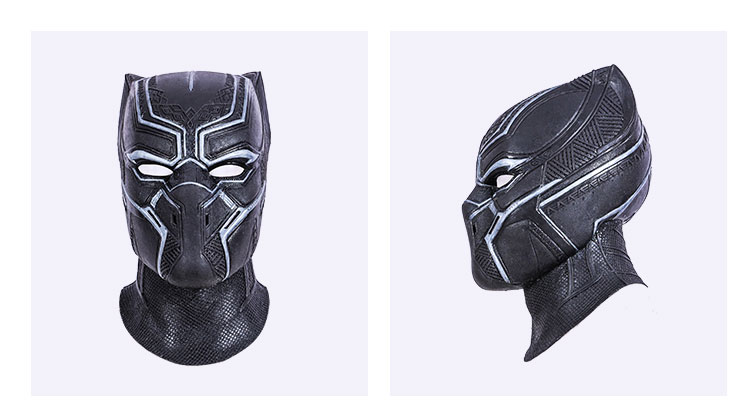 Product's unique features
Technological elements
Unlike previous masks, the Black Panther mask contains unparalleled technological elements that set the mask apart. The Black Panther mask uses technology to create realistic-looking facial lines that make you look elegant and mysterious. Our product is meticulously sculpted to give you the Black Panther effect, making you feel you are part of the Wakanda royal lineage.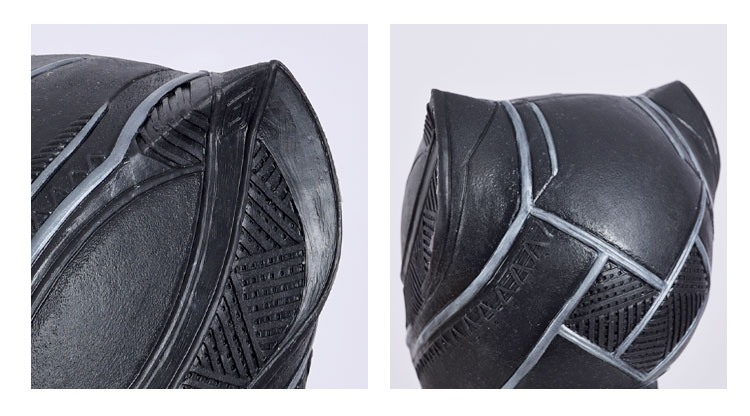 Unique and innovative design
Unlike other conventional masks, the Black Panther mask has a unique design that takes you closer to becoming a Black Panther hero. The Black Panther mask contains a perfectly sculpted head and facial lines that transforms you into a T'Challa look-alike. While our mask is inspired by Black Panther, our designers have gone a step further and added intricate details, symbols, and facial lines that will make Black Panther's set designers green with envy.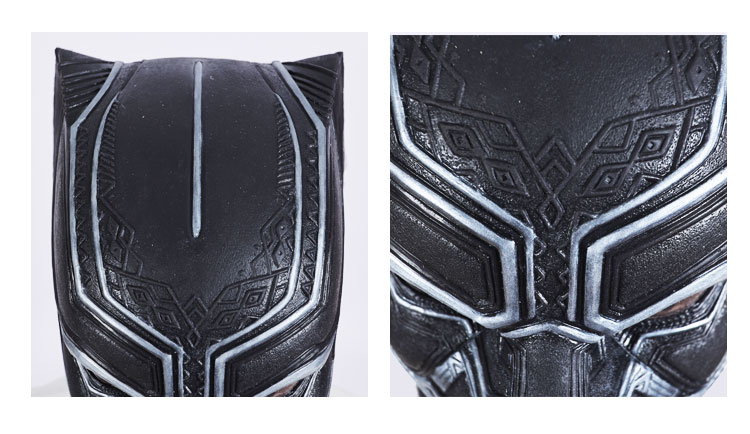 Product roles
Instant transformation
Our Black Panther mask can help you instantly transform into your favorite superhero. The mask is flexible, skin-friendly, and stretches comfortably to accommodate your edges, making it ideal to wear for extended periods. The product contains perfectly sculpted designs that can instantly transform you into a Black Panther character.
Our Black Panther mask has completed the development stage. We have an amazing sketch you can check out to see what your pre-ordered Black Panther mask will look like once you make an order. With a little patience, lots of anticipation, and a great Black Panther mask coming your way, your future couldn't be brighter.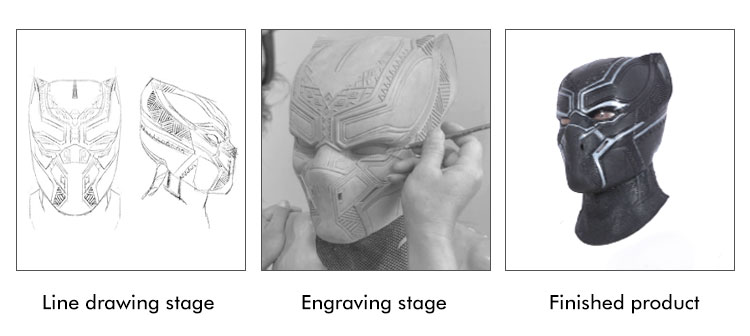 Ideal for
The Black Panther is ideal for anyone with a desire to imitate one of the greatest superhero characters of the 21st century. The mask is a symbol of courage, strength, determination, and new beginnings. Whether you are a man, woman, or child, you can wear the Black Panther to pay homage to a character with unrivaled entertainment, originality, and cultural significance.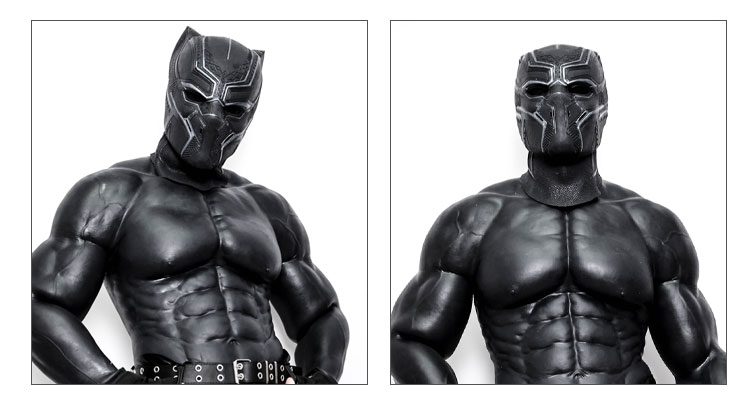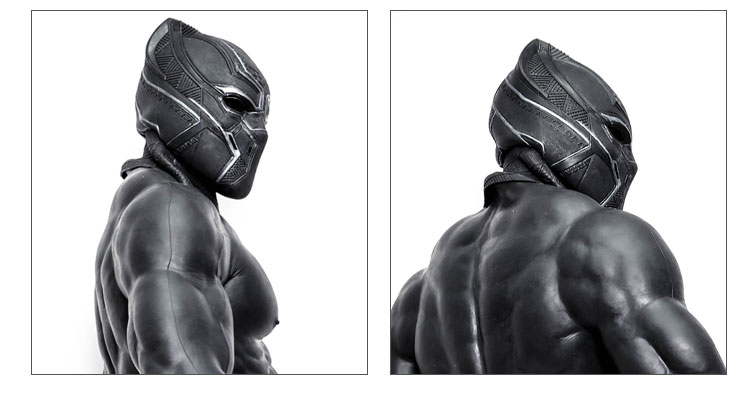 How to pair the Black Panther mask
Some items you pair with the Black Panther, include:
• Muscle suit
You can pair your Black Panther with a muscle suit to give you a conventional superhero look. A muscle suit can help you gain realistic-looking muscles instantly without the hassle of dealing with exercise or a strict diet. Depending on the muscles you want to accentuate, you can get an upper, full, or lower body muscle suit to give you shredded muscles to match those of Black Panther characters. Ideally, choose a black muscle suit that can perfectly blend with a Black Panther mask.
• Black Panther suit
The Black Panther suit is one of the most popular superhero suits for costume enthusiasts. You can wear the Black Panther suit for Halloween, photoshoots, or just chill at home in your favorite costume. You can pair the suit with a Black Panther mask to complete your overall superhero look.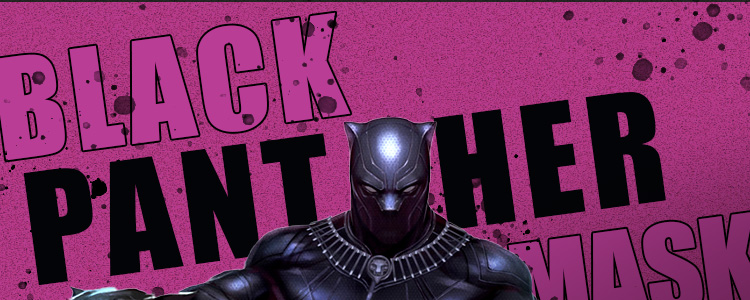 Who wouldn't love a Black Panther Mask? This mask is the product that our clients have been looking forward to for a long time! Unlike previous real-life masks, this Black Panther mask will add many technological elements, including facial lines and other details which will be meticulously sculpted on it! It's so delicate and sexy that it cannot be replicated by latex! Especially when paired with the black muscle suit, the effect is stunning!
2022.8
The craftsman has carefully sculpted the intricate pattern
during the sculpting phase, sure to give a great result!!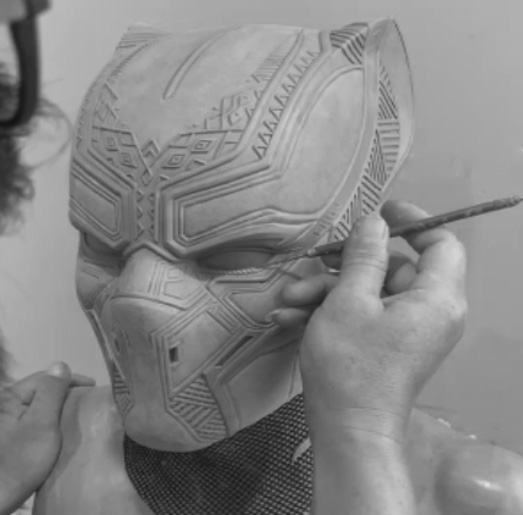 2022.7
The sketch has been drawn, and you can see that it will
look great on you!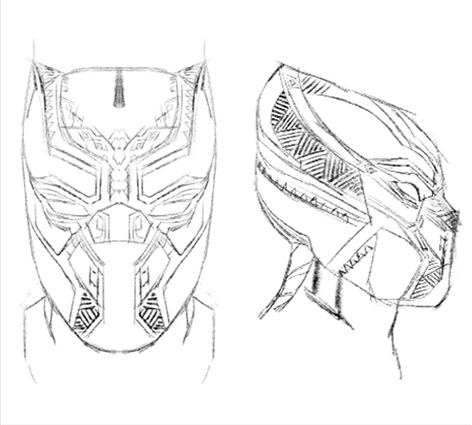 ......
Stay tuned for new developments!
We'll post it as soon as it's out!
Additional information
| | |
| --- | --- |
| Weight | 2 kg |
| Add-On | Careful Crafting Service, None |