Kink lovers will enjoy muscle suits, especially if you want to add a new dimension to your play. Muscle suits are versatile pieces of clothing that you can wear to boost your fun, excitement, and immersion. They're most suited to everyone who enjoys kinky role play sex, thanks to the many naughty possibilities they open for you. In this blog post, we'll discuss how to use muscle suits in kinky sex, plus some tips to get the most out of muscle suits. Continue reading to learn how to add some muscle to your sex life!
What Is Kinky Sex?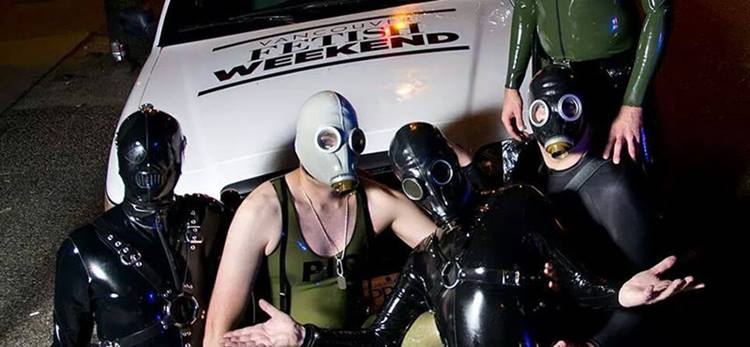 Kink is an umbrella term for pleasurable activities or ideas that are unconventional or aren't pleasurable in other contexts. Like different types of sex, the parties involved in kinky sex are consenting. The activities engaged in kinky sex vary from mild to extreme. The most common kind of kinky play is BDSM (Bondage & Discipline, Dominance & Submission, Sadochism & Masochism). Kinky sexual practices may also cover other non-conventional activities, like having a threesome with other couples, catering to a word kink, and initiating foreplay in a public place.
As a note, always talk about your kink before you have kinky sex with a partner. Set safe words and boundaries if necessary or if the kinky activities become too overwhelming for you. Research the safest ways to try new positions instead of copying what you've read from Fifty Shades of Grey.
How Do Muscle Suits Create Excitement?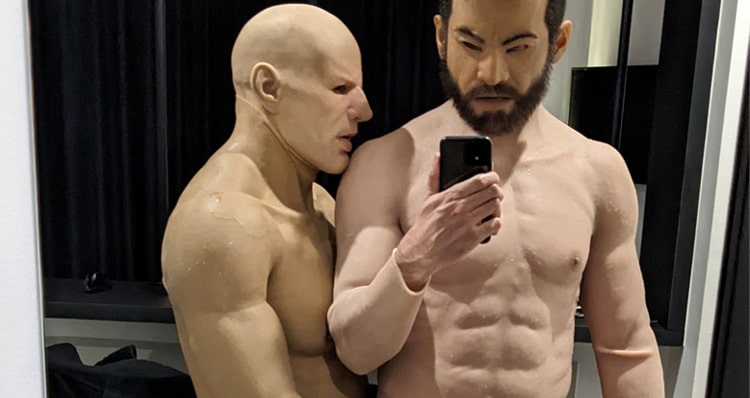 Relationship experts agree that sex is a vital part of every good relationship. But if having sex with your partner starts feeling more like a chore, you know it's time to spice things up. Buying a muscle suit can boost your sex life with your partner in many ways. The transformation it provides creates a strong visual impact, perfect if you or your partner easily get aroused from looking at each other's body.
It Adds Layers to Your Sexual Scenarios
You'll also enjoy muscle suits if you're the type who enjoys incorporating sex with a layer of strangeness. Since a muscle suit can drastically change your figure, it'll create a sense of oddness you might want.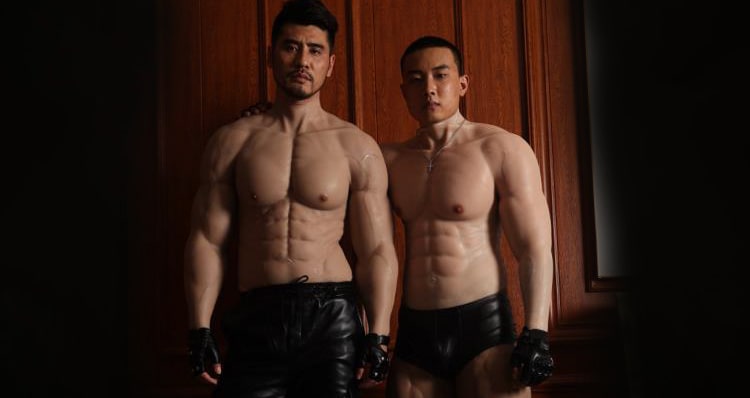 The visual element of wearing a muscle suit also creates a subconscious message about your strength. Consider using this powerful-looking body to be dominant and submissive.
It Is Inherently Bondage
Wearing suits like latex and silicone is a form of bondage. Muscle suits fall in the same category because they restrain you to a degree. Since you're not using typical bondage accessories like cuffs or tape, you can move more freely. Much like bondage hoods and similar gear, muscle suits still let you practice bondage and willingly follow your master's orders simultaneously.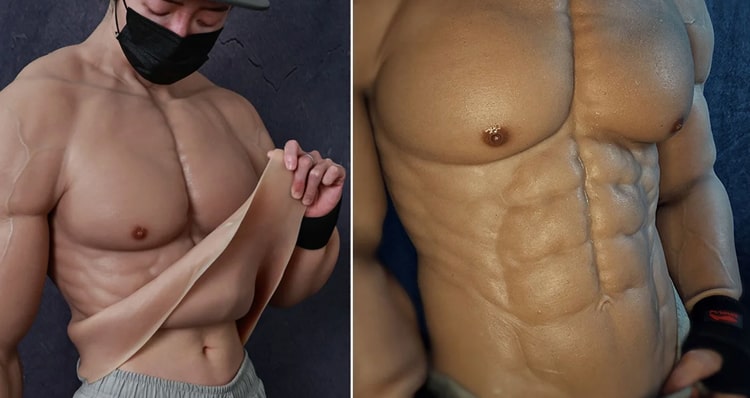 How to Add Muscle Suits to Kinky Sex?
You may already know how intense sex can be when you add muscle suits. If you still don't, continue reading to learn how you could incorporate muscle suits into your bedroom activities with your partner. Use the knowledge below to spice things up in your relationship.
Role Play 
Have you ever fantasized about giving oral sex to a muscular fireman or policeman? Do you have a partner who has shared their kinky ideas of role-playing as strangers getting in bed after a night of drinking? Make your dreams of having passionate sex with a rugged and chiseled cowboy a reality by using muscle suits to role play.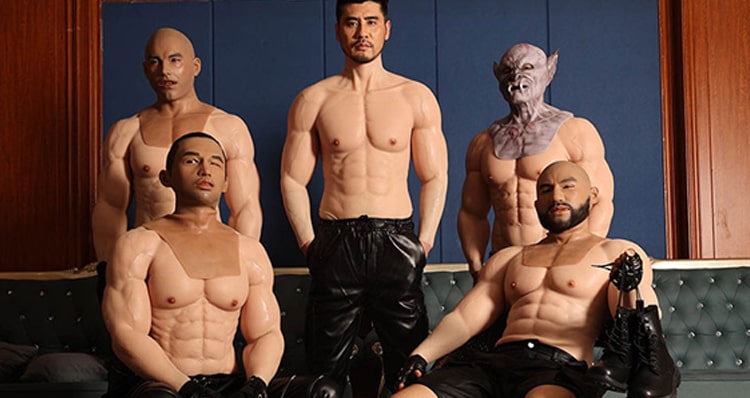 Here are other kinky sex ideas to consider if you want to try role-playing:
· Damsel in distress thanks to a flaming hot fireman wearing a realistic muscle suit in creative ways
· A pet owner trains a pup wearing a puppy mask and muscle suit
· A monster of a man or a werewolf catches his prey and has animalistic sex with them
· A rich and muscular CEO gets down and dirty (in bed) with the company secretary
· A casting director teaches the newest and hunkiest hire how to "act" properly
When it comes to role play, the possibilities are endless! You don't need to be a storyteller to enjoy this sexual practice. You'll only need an open mind and a sexual fantasy you've always wanted to explore. Visit our guide on how to get into role play for a more in-depth post. If you need props to help make your fantasies a reality, visit our site for top-notch muscle suits.
Take it to a mirror

.
One way to make your role-playing scenarios feel more immersive and authentic is to look into a mirror. Seeing your transformation in a mirror can help you improve your suspension of disbelief. You can also include the mirror in your role play.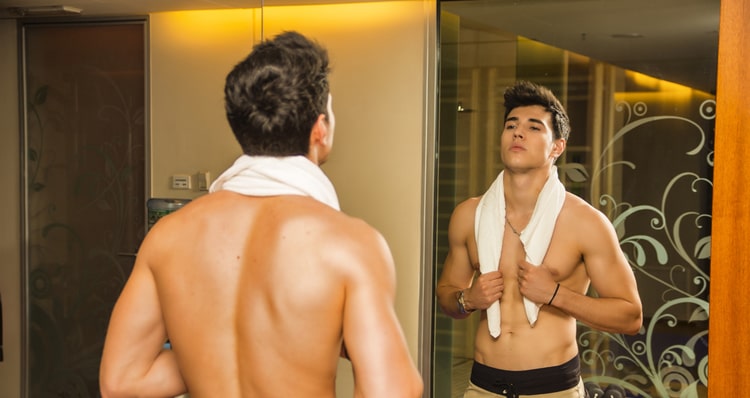 For example, your partner has the role of a physique coach, teaching you how to activate each body part when you flex. Instead of continuing with the bodybuilding session, you both get distracted in the most delicious way possible. Don't forget to watch the action and make eye contact through the mirror.
Let your partner watch you masturbate
Another method to spice things up is to keep your and your partner's hands to yourselves. Have your partner sit on one end of the bed or a chair. Let them watch you pleasure yourself with a sex toy while maintaining eye contact. Wear a full-body muscle suit to make the hot visual more realistic. If you want to include anal play and use your butt plug, get a muscle suit with an anal hole.
BDSM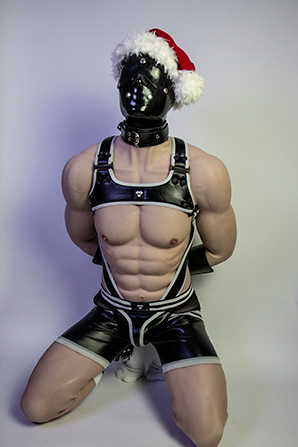 The fun of practicing BDSM is all about power dynamics. Every BDSM scene requires a dominant and submissive, but not everyone needs to look the part. For example, you can be submissive with a muscular and strong-looking body. You can also play to the stereotype and act as a Dom with a muscular physique. 
Spanking
Consider doing light bondage like spanking before you jump into intense sex. As the term goes, it involves hitting the butt with an open palm, whip, paddle, or other impact play gear. For some people, there's something inherently hot about seeing a muscular man brought on all fours and spanked to submission. But no matter how hot it makes you, never forget to agree to a safe word before the spanking fun begins.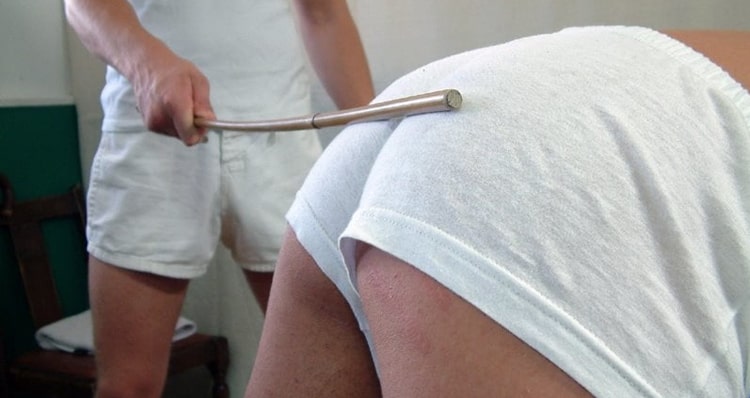 Restraints
The next kinky idea is restraining a physically larger man. Use sex toys like cuffs or ropes to confine your partner (or yourself) to the bed. Once you've secured their hands, use your power to pleasure or edge them. Also, ensure your partner is in a good position.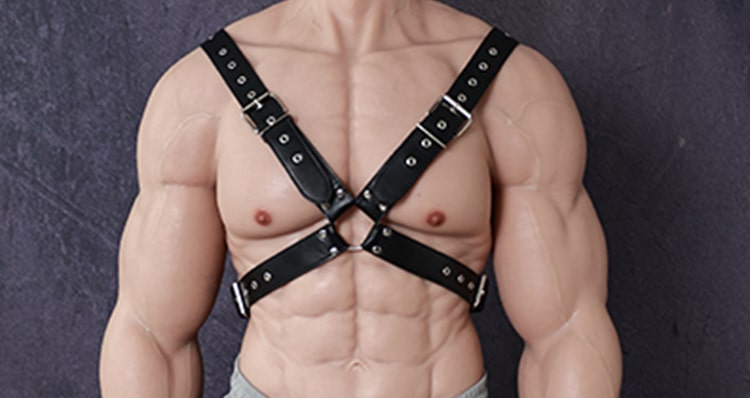 Read our post on sexual bondage for beginners for more details on bondage and restraints. Take inspiration from the Fifty Shades series but research the safe ways of doing the activities in the sexual practice first.
Kinky Sex Idea: Blind Feeling
Does your partner like touching your body during sex? Consider blindfolding them and having them feel your body parts with your muscle suit. In return, you can use an ice cube to explore the hot body of your partner.
Degradation & Humiliation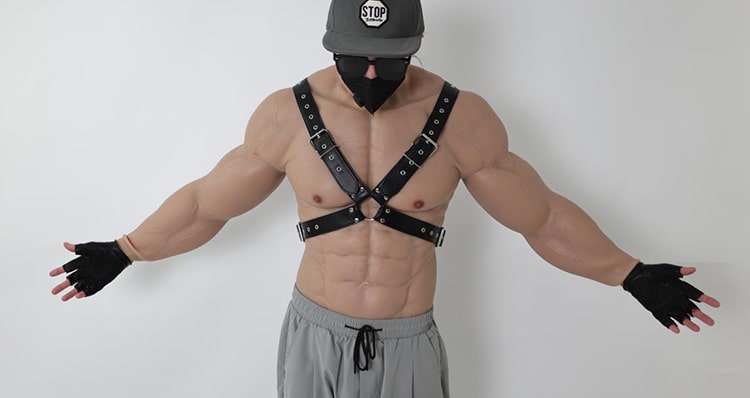 Does hearing actors talk dirty turn you on when you watch porn? Have your partner direct those words to you during sex to make your fantasy a reality. Please talk about the words they're allowed to use to make you feel degraded and humiliated, despite your muscular physique. Assure your partner that those words don't hurt you in the wrong ways. You can safely and immensely enjoy your word kink more than intense sex with the right person.
Have Oral Sex with the Muscle Suit On
Here's a vanilla kinky sex idea to try: give oral sex while you're wearing the muscle suit. You can also have your partner wear the muscle suit for your benefit. The best part of using Smitizen muscle suits is they're easy to clean. Don't worry about ruining the silicone when you get messy with whipped cream or other fluids in bed.
Make Porn Videos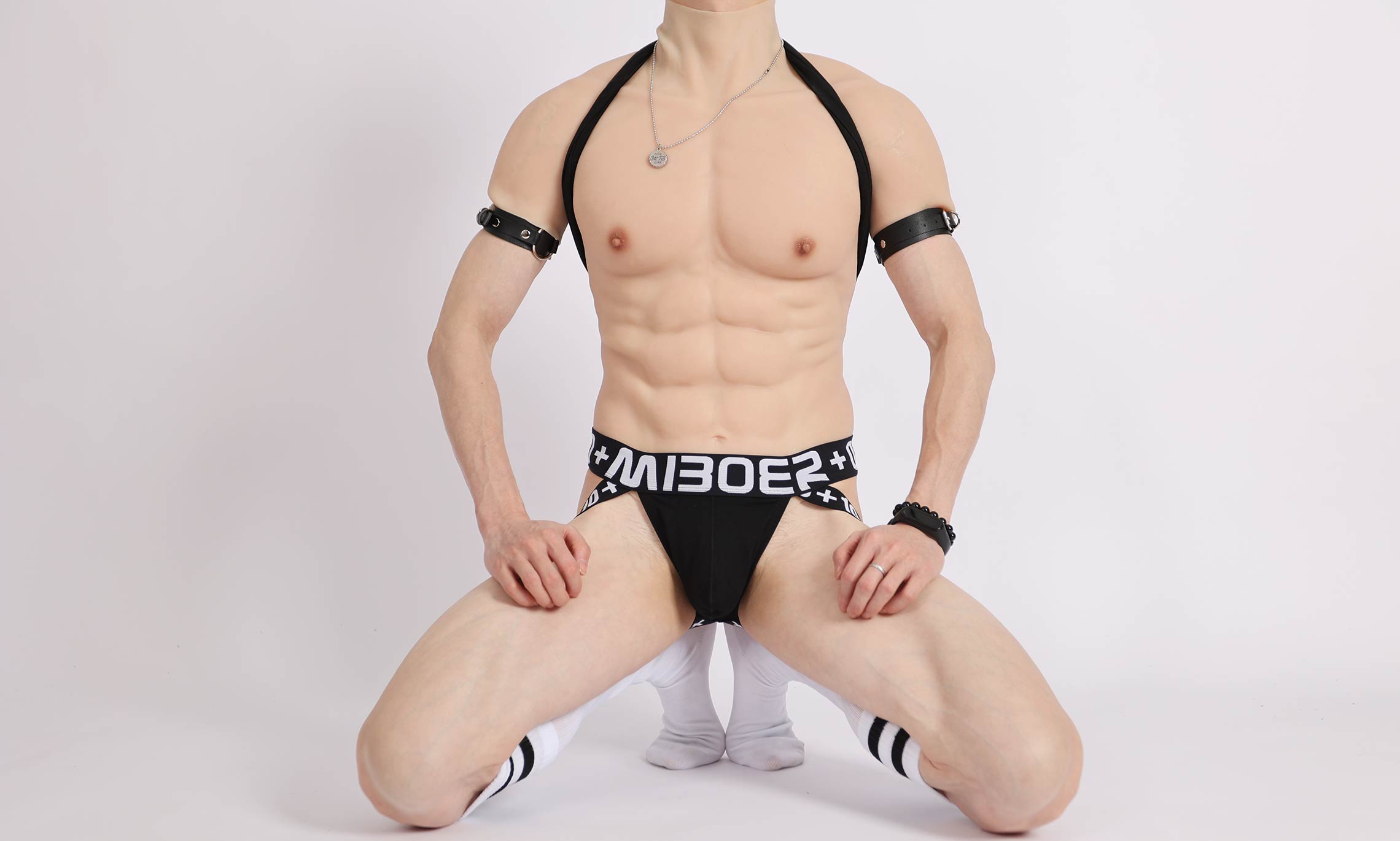 How is your porn star act? If you've wanted to act and have kinky sex like a porn star, this is your chance. Another fun, naughty, and kinky idea is to make a home porn video with your partner.
Tips for Wearing Muscle Suits for Kinky Sex Ideas 
Use these muscle suit tips when you get ready for group sex or kinky sex.
The most important thing to know about muscle suits is they carry some weight. Apply talcum powder before you wear them to ease the process. You can also wear your muscle suit in the shower.
Good maintenance is essential to having a muscle suit. Always wash your muscle suit promptly after every use. Afterward, apply a layer of talcum powder and then store it in a cool place.