For adventurous lovers, ropes can come in handy to intensify their sexual experience and play through sexual bondage. The practice of sexual bondage has piqued the interest of many couples and individuals seeking creative ways to spice things up in the bedroom. This guide will discuss everything you need to know about sexual bondage, why it is becoming increasingly popular, and how you can enjoy it to the fullest.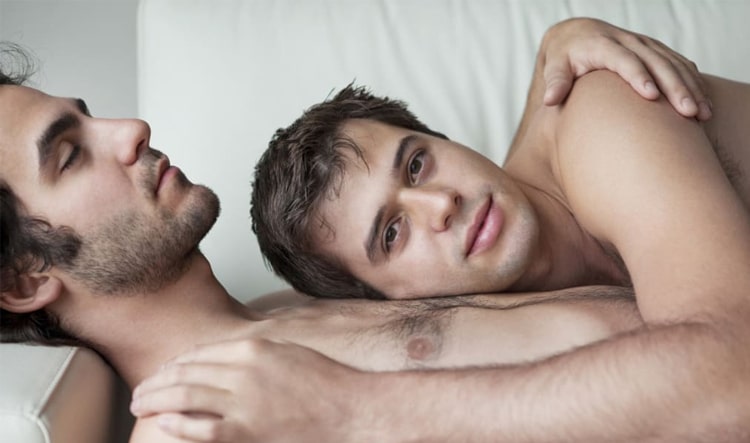 Since pornographic depictions typically feature extreme acts, bondage may seem intimidating to those who have never experienced it firsthand. However, since the success of Fifty Shades of Grey, there has been an increase in public interest in bondage, and it appears that more couples than ever are participating in all kinds of dominant/submissive relationships, from full-time dominant/submissive relationships to those involving restraints and blindfolds.
Read on if you want to get started with sexual bondage. Before going to the specifics, you must know what sexual bondage is in the first place.
Defining the Kink: What is sexual bondage?
The B in BDSM means bondage, which refers to tying, binding, or restraining a partner for erotic and aesthetic stimulation. In bondage sex, one person connects their partner in a sex position as a form of BDSM.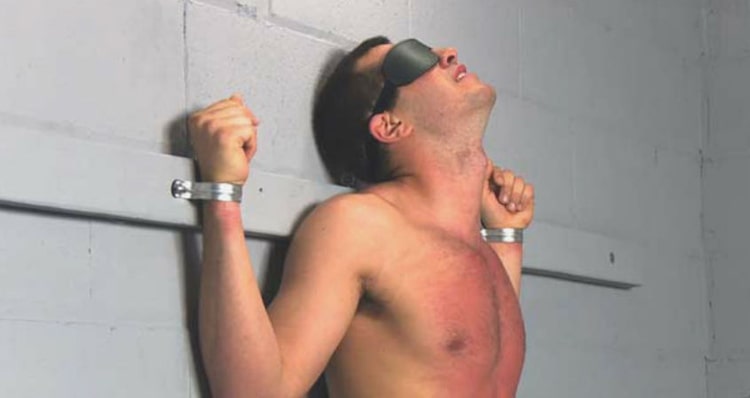 The couple has the option to make the process as simple or complex as they see fit. Some bondage jobs are more doggy-style or missionary-style, while others are more athletic and call for specialized bondage gear.
Jess Wilde, the bondage expert at Lovehoney, adds that bondage falls under the umbrella term Power Play where one partner performs the dominant role while the other becomes the submissive. The person bound within the ropes is considered submissive, while the one tying the ropes is dominant.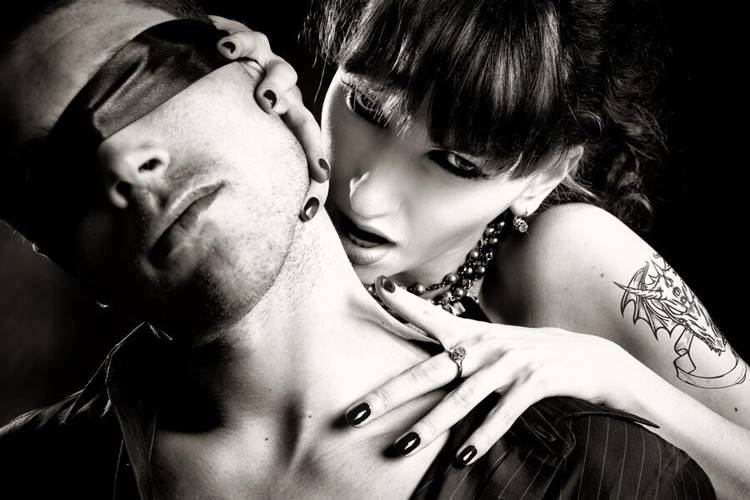 There is a big difference between bondage and rough sex, and Jess points out that bondage can be romantic. "Much bondage play isn't rough and is often extremely sensual and slow. " In both bondage and rough sex, "you should always settle on a safe word before play," Jess advises. Tied closely to the practice of bondage is discipline.
The D is BDSM: What is the fetish called sexual discipline?
In a BDSM context, discipline is frequently used to refer to any sadistic or dominant activity. The infliction of pain on the bound submissive may be a punishment. Even activities that both parties find enjoyable (such as oral sex) may be used by the dominant to punish or discipline the submissive for some misdeeds.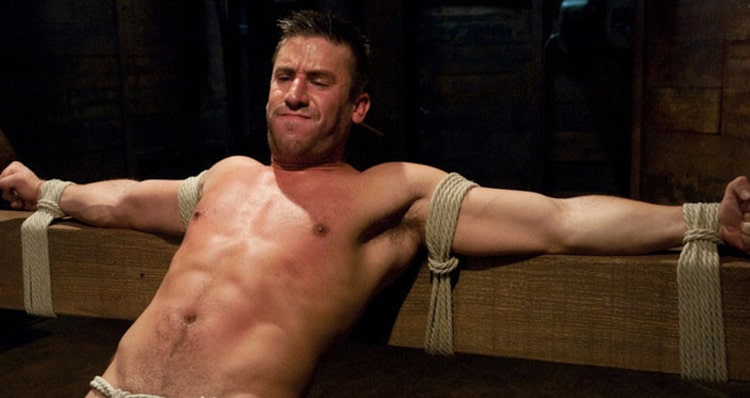 Playing the role of an authority figure, such as a parent, teacher, or police officer, can also be used to discipline a submissive. Rather than punishment, these forms of discipline are more like sexual titillation since the submissive's role is to please the dominant (whether as part of a master/slave lifestyle or a specific scenario); it is generally accepted that the submissive will need training and discipline to serve the dominant best.
There are many ways to discipline a submissive, such as withholding an orgasm, requiring the submissive to perform a service, or inflicting pain, such as whipping or spanking. If bondage is used as a form of punishment, it can also serve as a form of discipline. Many have been wondering why it feels hot and arousing to be punished.
The High in Getting Spanked and Tied Up: What makes sexual bondage feel good?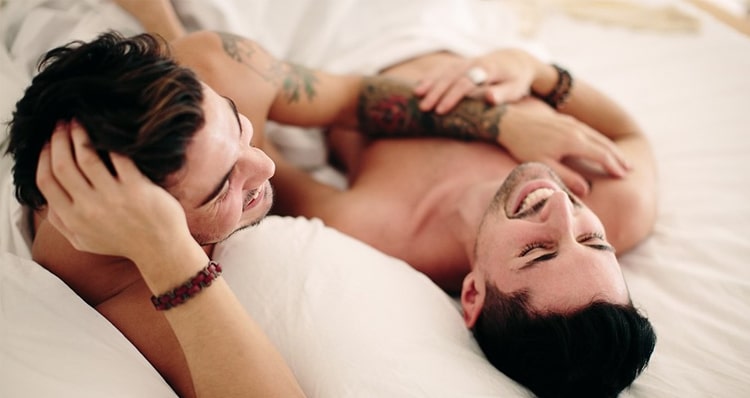 Ever wonder what happens in the brain that makes people feel good and stimulated despite receiving or inflicting pain? People who practice BDSM often attribute their fetish's pleasurable pain to the endorphin rush they get when they act out their fantasies.
They often describe the feeling as "floaty" or "flying," eventually dubbed the subspace. This pertains to the submissive's state of body and mind during and after the consensual kinky play, such as sexual bondage.
Trying Out Sexual Bondage: How is bondage used in sexual play?
Now that you know what sexual bondage is all about, you may be all ears to see how you can try it out. Below are steps and considerations to begin your sexual journey with bondage.
Communicate With Your Partner
You and your partner must agree on what you're comfortable with before engaging in healthy bondage play. To feel comfortable and confident experimenting, have an open and honest discussion with your partner about the roles each of you is drawn toward.
Establish a Safe Word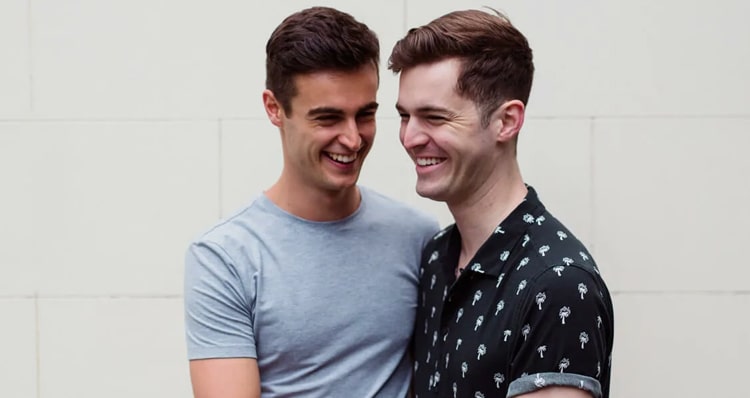 When a boundary has been crossed, and a break is required, each bondage practitioner should have at least one safe word to say to their partner. Aside from that, you and your partner can decide on two safe words—one to indicate a halt in action and the other to tell you're approaching a boundary and should ease off or change the course of the session.
Don't Complicate It

.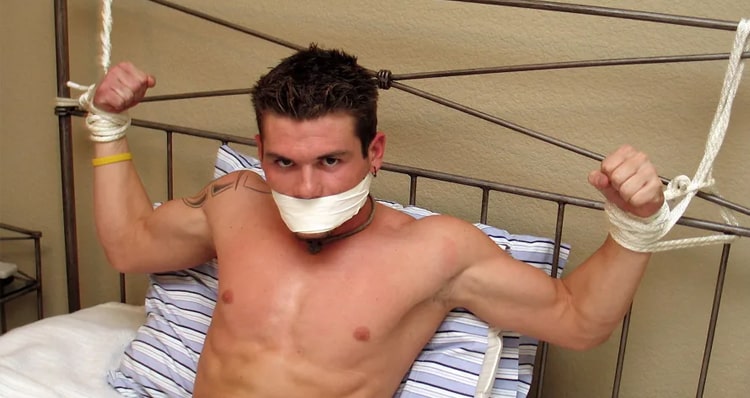 To get started with bondage, begin with simple BDSM activities rather than a complex rope system. Equipment such as a blindfold and wrist restraints can be helpful and inexpensive as you progress to more complex bondage play.
Get Creative
Bondage play can get underway with everyday items as restraints, such as a tie or a waist tie for a dressing robe. However, if you want to put money into play, you won't have any trouble finding sex toys and gears to purchase.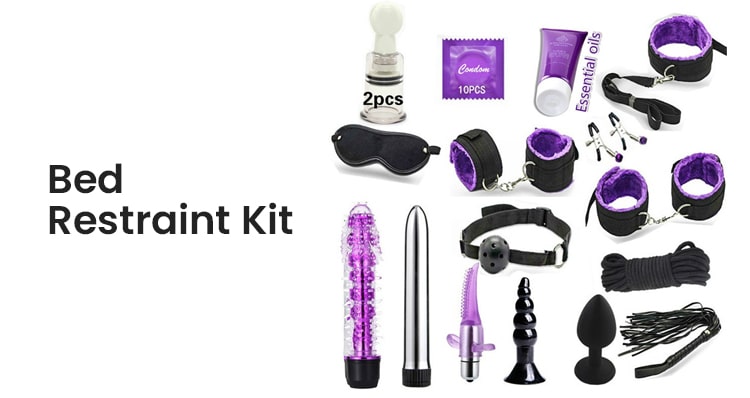 Purchasing an under-the-bed restraint kit is a good alternative if you don't have a four-poster bed that looks like something out of a sex dungeon. For easy access, you place the nylon ankle and arm restraints under your mattress, which are attached in the back so that the straps can race back to the front.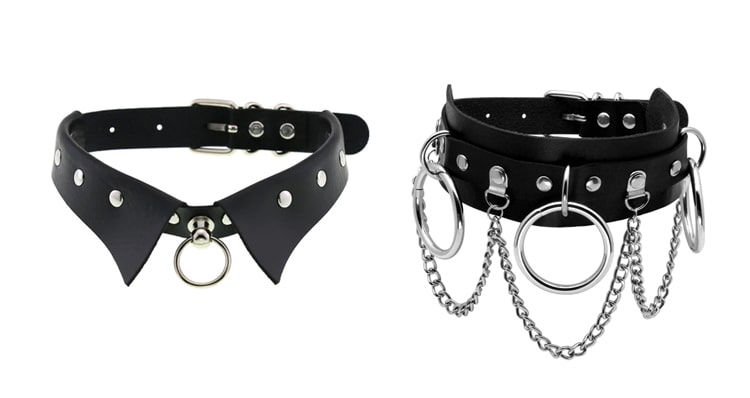 There are several sorts of neck gear, ranging from aesthetically representing "ownership" in a BDSM dynamic to limiting breathing or mobility.
It is recommended that the neck protection should not be overly tight because of the risk of choking. Keep a finger between the device's collar and your throat to avoid negative pressure. 
Kinky Fetish Wear
Dress to impress. Ensure you wear something extra special when ready to live out your wildest and craziest bondage fantasies. A wide selection of bondage-themed clothing and sex gear is readily available across physical and online sex stores. It's only a matter of buying from a reputable shop that only offers high-quality, premium-grade sex gear and equipment.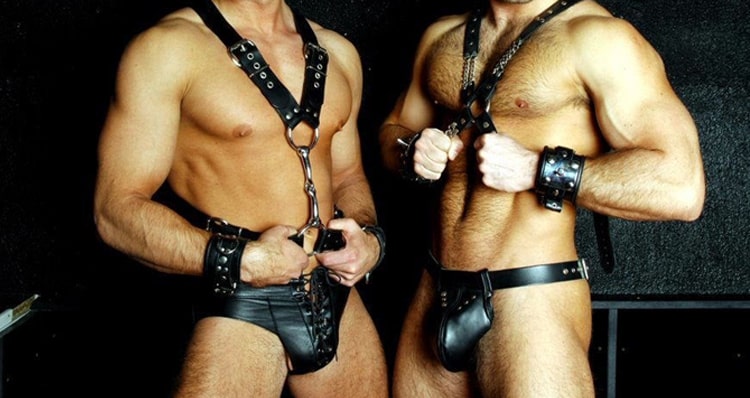 Wearing kinky sex gear and outfits can enhance your sex appeal and the chemistry of your bondage play. Cover yourself in black latex muscle to accentuate your chiseled physique. If you feel out of shape, you can still flex the muscular body you want by wearing muscle suits. Smitizen has a diverse collection of muscle suits, depending on your preference.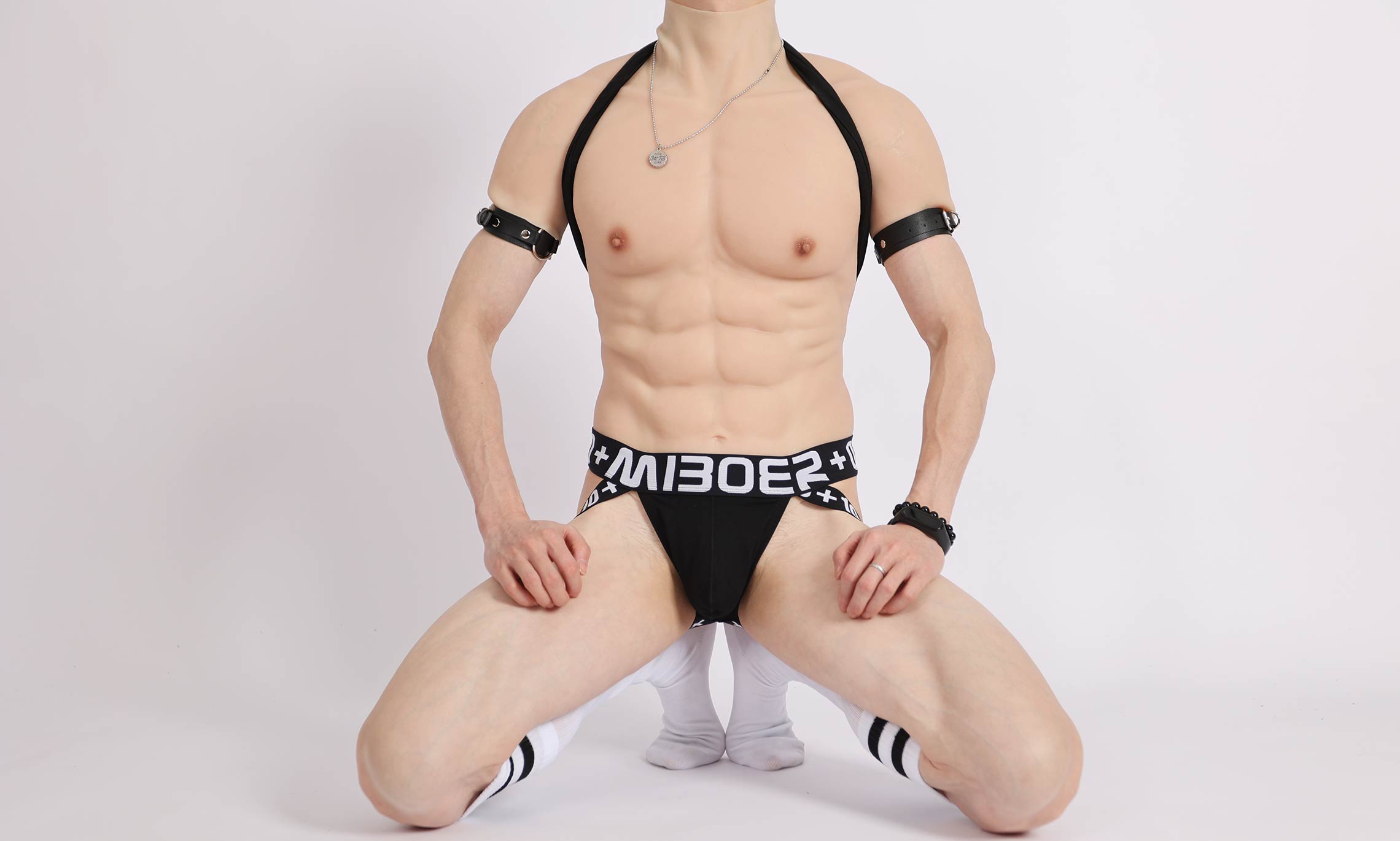 Aside from muscle suits, wearing masks is also an excellent addition to your bondage fantasy. Masks add a dash of mystery and breath control that can further discipline submissives and cater to those with mask kink. Smitizen offers male, female, and dog masks which are highly popular in the pup play community.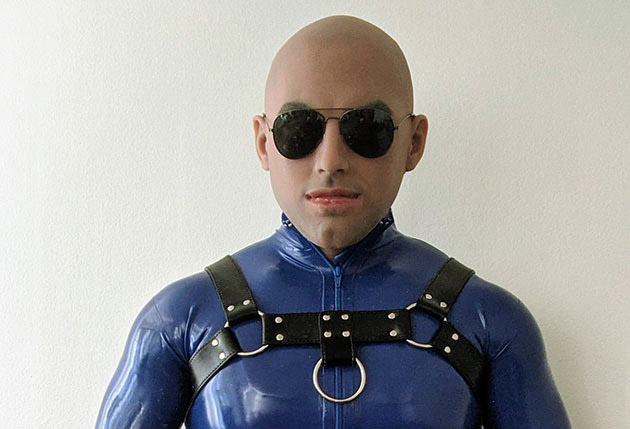 Tips: Extra Considerations in Exploring Sexual Bondage
Want to know more about how you can fully enjoy your sexual bondage experience? Consider the following suggestions as you're heading onto your sexual bondage fantasy.
Prolong Your Orgasms
The longer you can keep going, the more pleasure you will be able to have. Delay sprays, kegel exercises, and edging are some of the probable methods that can be used to gain control of your orgasm. We know this is easier said than done, but it is possible.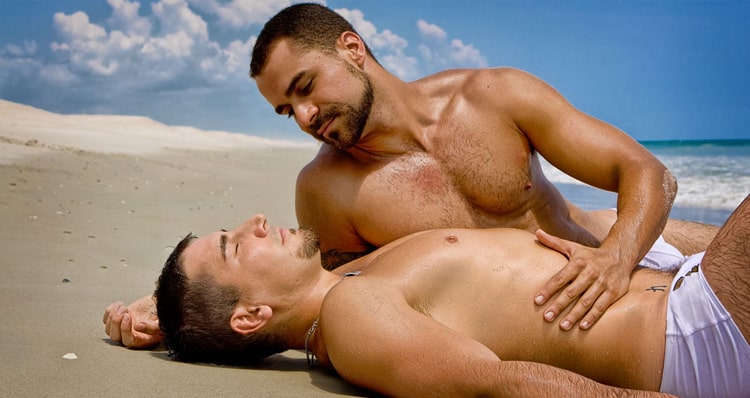 Do Various Sex Positions
The sky is the limit regarding the number of sex positions lovers can do with sexual bondage. Below are some all-time favorites:
· Cuffed to the bed: This bondage includes shackling someone to a bed, usually the headboard. Bed bonding positions are excellent for foreplay or vibrator stimulation.
· Cowgirl: The submissive partner is bound in spread-eagle while the dominant partner performs the cowgirl or reverse cowgirl position on top of them.
· Chair Bondage: This bondage includes tying a submissive to a high-back chair. Their legs are shackled to the chair legs, and their arms are fastened behind. The dominant can then ride or perform oral sex.
This post covered all essential information regarding sexual bondage. If you want to turn things up a notch, you can try exploring this outside the bedroom and in public spaces.