Realistic Muscle Vest with Red Dragon Tattoo
This muscle vest comes with an eye-catching red dragon tattoo artfully covering your chest and abs, with a cool tail running to the back. The product's realistic-looking features and enhanced muscle groups accompanied by the menacing red tattoo can transform you into a powerful man that can rival your favorite anime character.

Our muscle vest is perfect for your masculinization goal because of its realistic design, quick transformation, and edgy appearance. With this product, you safely gain a ripped physique by getting six-pack abs, enhanced chest muscles, perfect belly line, and realistic blood vessels, instantly gaining defined muscle groups.
Our muscle vest is ideal for someone that wants to change their appearance by increasing their muscle size. By wearing the muscle vest costume, you can quickly become a manlier, powerful, and masculine version of yourself without the hassle that comes with dieting and exercising. If you are standing between 160 cm and 180cm (5ft 3 - 6ft1) and weigh between 55kg and 95 kg (121.3lb-209.4 lb), this product is ideal for you.
Unique and artful design
This product is unique because it has a striking red tattoo covering your pec muscles, the abdominal area. The dragon tattoo gives you an edgier, muscular look that enhances your features, making you manly and powerful. You can get the muscle vest with a red dragon tattoo in two models: the normal skin colors muscle vest with a red tattoo and the blue one with a red tattoo. To enhance your muscle suit experience, we provide a craftsmanship service at a small fee to remove mold lines from your muscle vest, giving it an enhanced visual effect.
Comfortable to wear
Our realistic muscle vest with a dragon tattoo is made from 100% pure silicone material, ideal for producing high-quality muscle suits. You can wear the muscle vest regularly without worrying that your cool dragon tattoo will fade because the painting does not fade.
Because of the high elasticity of the muscle vest, you can easily and quickly wear the costume, gaining an instant upper body glow-up. The muscle vest is highly stretchy, so it hugs your body tight, making it comfortable to wear.
Ideal for changing your appearance
This product is ideal for you if you are looking for a way to quickly and easily transform your appearance. Whether you are looking for a fierce look for a photo shoot, an edgy appearance to clinch a coveted movie role, a beautiful costume to hide your scars, or a cool costume to wear for cosplay, our muscle vest is suitable for you. You can purchase the muscle vest to wear for fun for special occasions such as Halloween or as part of your daily wear to give you a ripped appearance.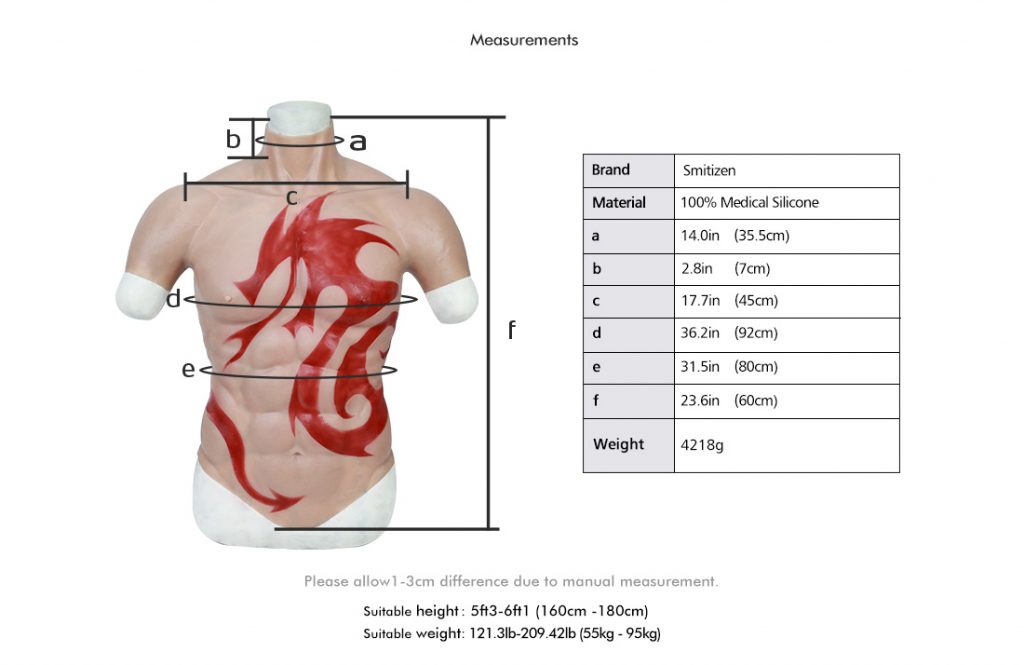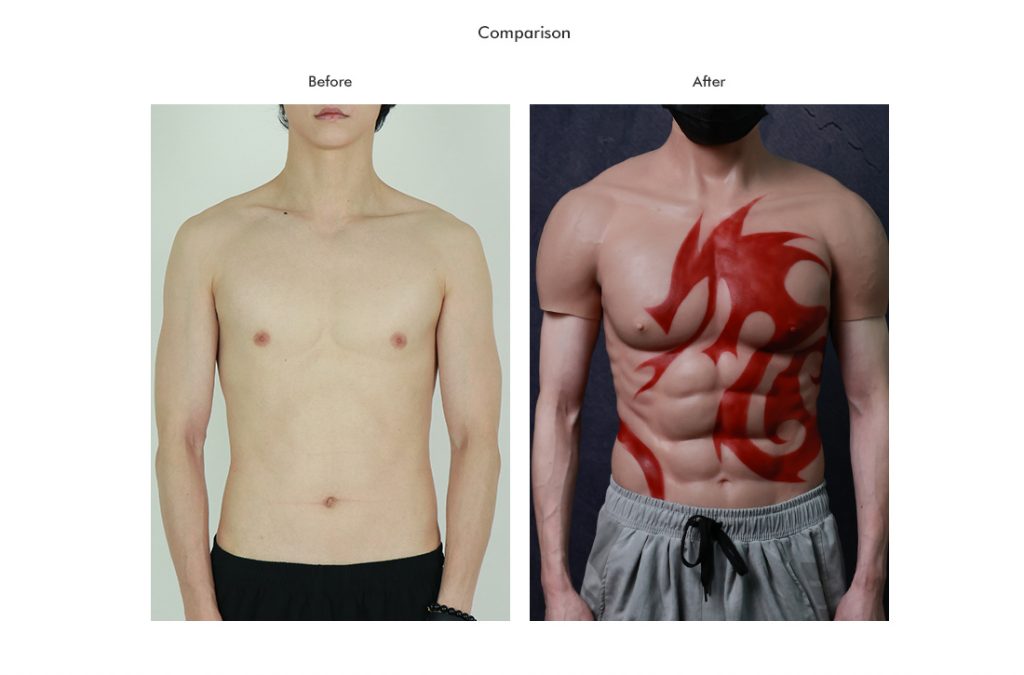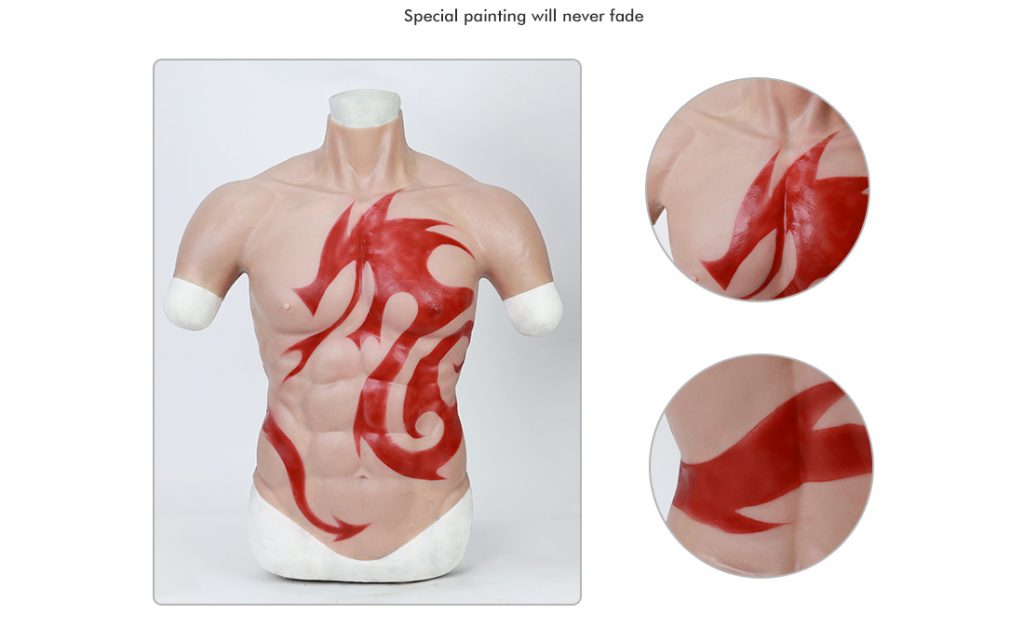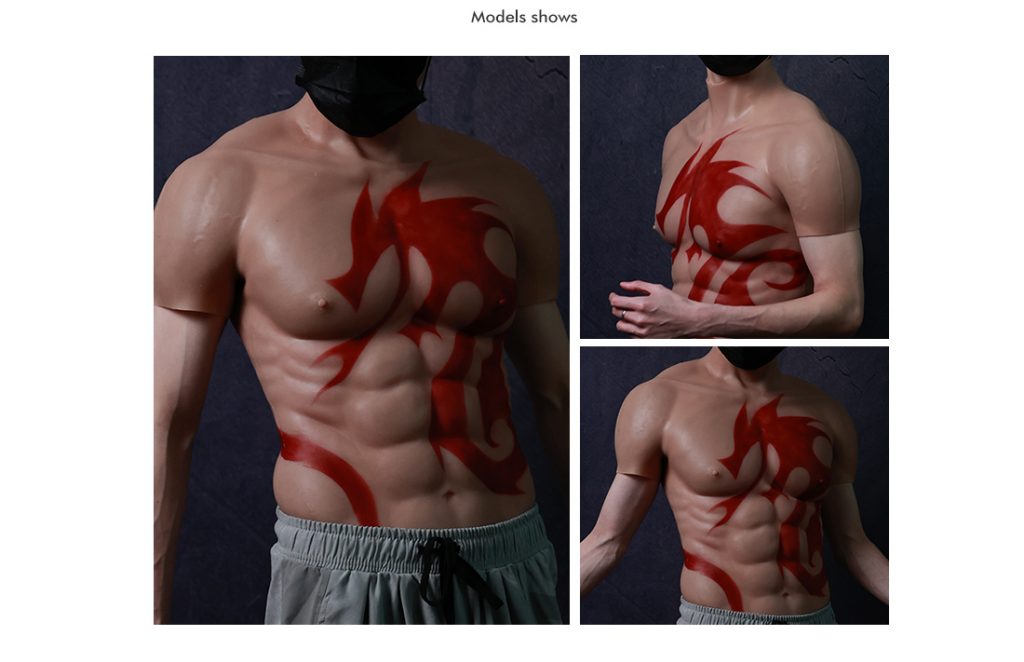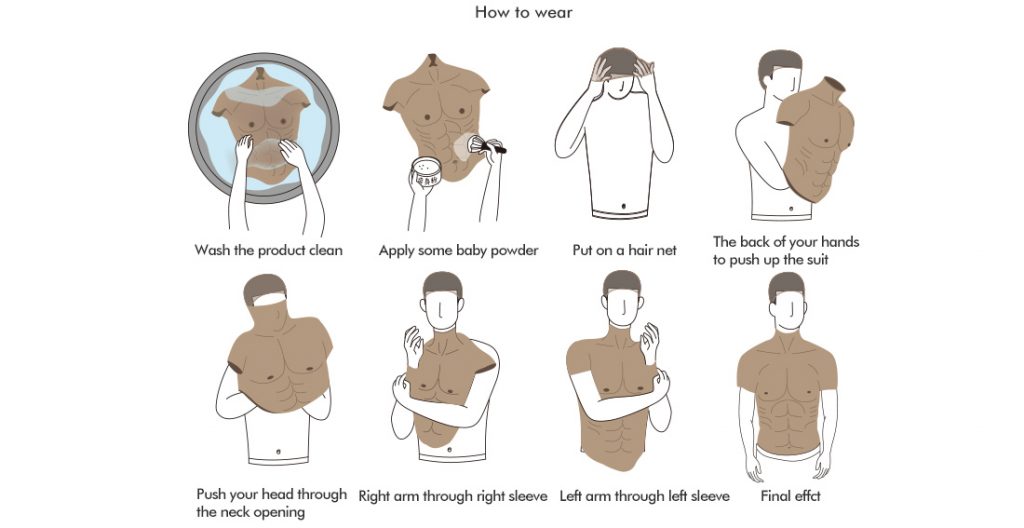 Additional information
| | |
| --- | --- |
| Weight | 3.5 kg |
| Muscle Color1 | |
| Muscle-Chest-Hair | |
| Add-On | |