Silicone Doberman Mask – Pirate
Our new silicone monster mask is a dog head mask with a head design based on the Doberman pinscher. We ensured the mask would stay true to its inspiration by including one of its most unique traits: long and erect ears. 

The Smitizen Doberman Mask – Pirate mask is here! Boost your Puppy and Pet play scenarios with this iteration of our Doberman Mask. It has everything the original has, including Doberman pinscher-inspired design, durability, and comfort. Enjoy this more colorful puppy mask with its long snout, upright ears, and hairy appearance.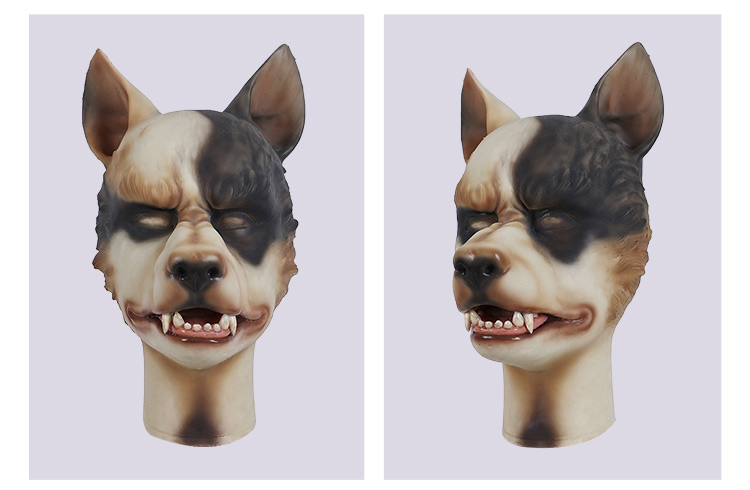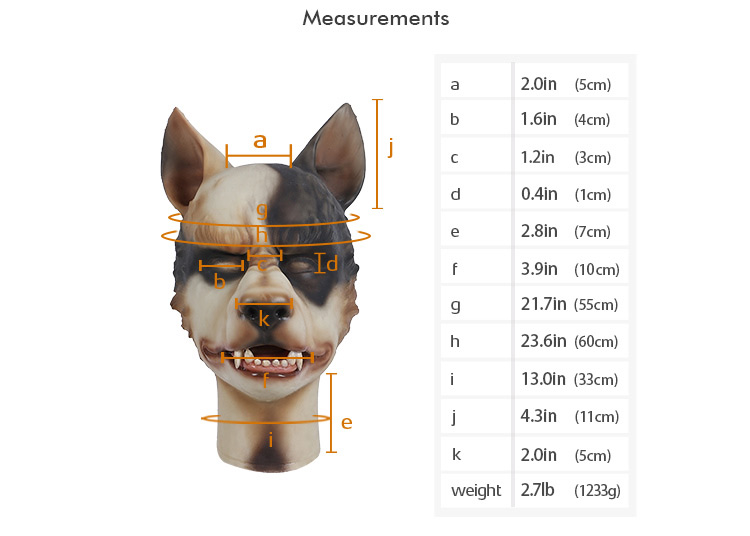 Detailed Features
The mask uses skin-friendly and high-quality silicone and our experts' care and attention to detail to give you a fierce dogman look. Every inch of the mask has a small detail that collectively impacts its overall look. Its surface has lines etched into it to create an impression of fur. No matter what the angle, the Doberman Mask – Pirate will look gorgeous, fierce, and convincing.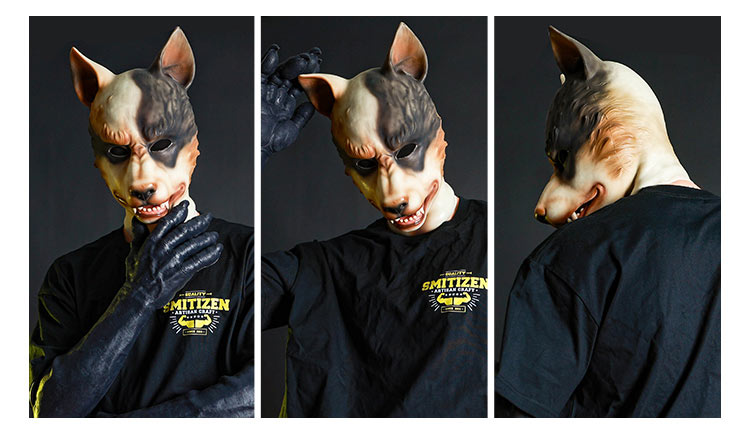 Color
While most Dobermans have a uniform coat color, this mask adds a layer of creativity to its appearance. The base color of the mask is white with patches of black and brown. The colors blend naturally, giving the surface as realistic as dog fur. Smitizen prides itself with its superb craftsmanship and attention to detail. Rest assured that the Doberman Mask – Pirate's color won't fade even after repeated use.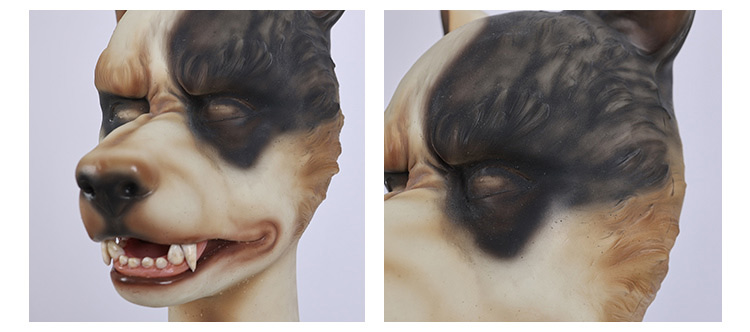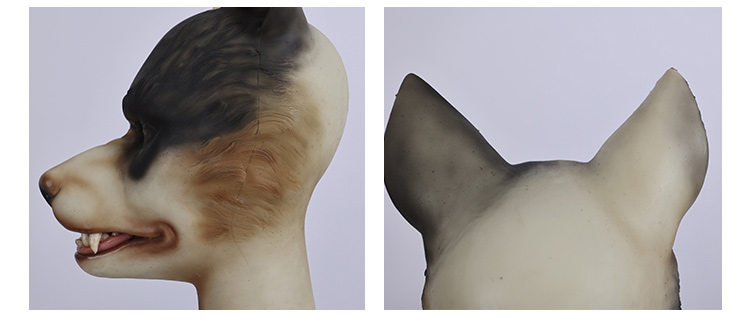 Dog Teeth
Sharp teeth are vital to hunting dogs like Dobermans. In designing the Doberman Mask – Pirate, we retained this striking feature in its sharp, protruding canines. Of course, we didn't forget about the rest of the dog teeth. Even its lips are meticulously shaped to display different "emotions." The best part about the mask is you can lap up liquids through its snout so that you don't break the fantasy in place of your health and comfort.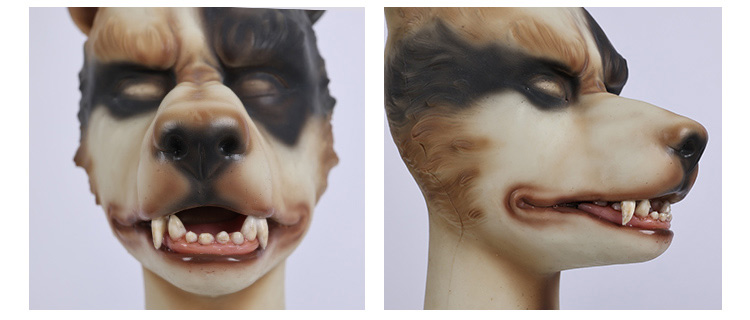 Intimidating Hunting Dog Look
Check out the mask's furrowed and furry eyebrows and the creased area between the eyeholes and the base of the snout. Now, notice the slightly opened mouth, pulled-back lips, strong canine facial structure, and erect ears. You get a dog head with an intimidating face when you bring all these features together. Plus, it has an eyepatch iconic to pirates, where the mask got its name.

Superior Silicone Material
Like with any Smitizen product, you don't need to worry about experiencing any skin issues. This Puppy mask is also created to fit perfectly on your head and feel like a second skin. It will conform to your features while retaining key aspects, like the erect ears and muzzle. You can wear it for an hour of Pet play or a day's length of parading. You can even match it with Smitizen muscle suits and silicone pants for a full costume and immersive experience.
Who Is The Doberman Mask – Pirate Best Suited For?
Anyone into Puppy Play should get and experience the Doberman Mask – Pirate. It's also for those who want to use a disguise, cosplay, stream videos, or hold creative photoshoots. If you're a burgeoning influencer unwilling to reveal your face, consider using this mask to create your persona.
For the Pet Owner
If you're the owner in your Pet Play, you'll want to see the person behind the mask to keep tabs on their state and to observe how your commands affect your partner. This isn't an issue with Puppyman Mask -- Inferno as it maintains essential humanlike characters to keep your pet in check.
You can see your partner's condition through the mask's eyeholes and evaluate how your commands affect them. Establishing dominance is a breeze when you can look your pet directly in the eyes and punish or reward them accordingly. Seeing their eyes will also naturally develop trust between the two of you.
Additionally, some participants can get lost in the Pet Play BDSM subspace. As someone who leads the play, it's critical to watch how your sub reacts and if they can still withstand the play.
Additional information
| | |
| --- | --- |
| Weight | 2 kg |
| Add-On | |