Black Friday is just around the corner, and Smitizen's is gearing up to make it a memorable one.
This year, we have organized a very, very long event. From the first day of November to the announcement on the 21st!
Here's a secret: More promos are coming your way!
Our Ah-Mazing Offers
Oh, you'll love our offers this year! So what's in it for you?
Enjoy up to 50% off on all our products — yes, everything!
Are you a big, big spender? Then, it's easy for you to be one of our Top 2 Daily Spenders! When you are, guess what you get — FREE masturbation cup or a customized gym bag. All for you!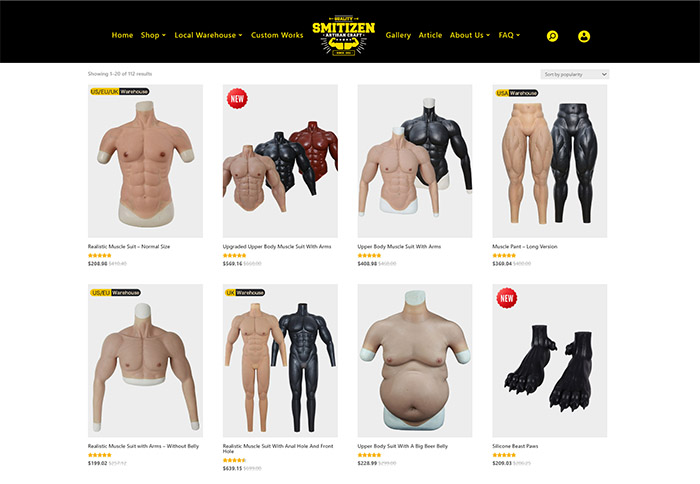 Every day, you have twice the chance to take advantage of the lowest price — yes, every single day! Don't miss our 2 Limited Time Offers, okay?
Participate in our Black Friday promotion on social media — not just to show off your lovely photos, but also for a chance to win a free awesome product! Itchy to know more? Check the full details of the campaign

here

!
Ready for Black Friday? Here are some campaigns to join!
Be a Citizen Brand Ambassador
Have a talent for lighting and poses? Show off your creativity and join @Smitizen on X(Twitter) and Instagram! When? The campaign starts on November 1!
How to bag your prize? Make your own Smitizen Black Friday poster with your lovely photo using #SmitizenEarlyBF!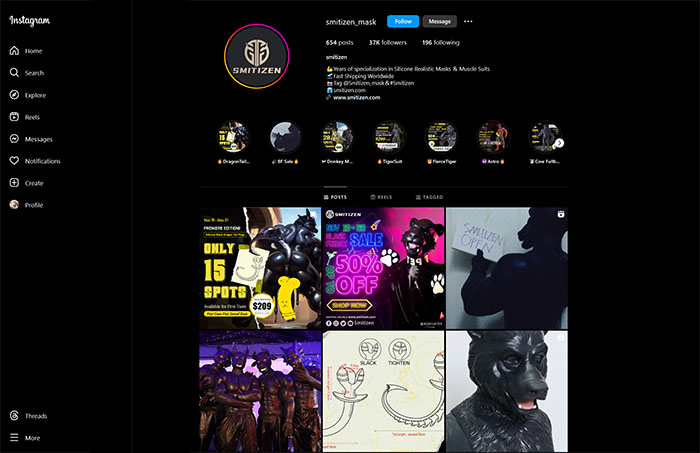 Transform with Smitizen
What about some semi-vlog to demonstrate your transformation into the muscle king that you are?
Show off your evolution on TikTok! Add some Smitizen effects or similar ones with #SmitizenBlackFriday.
Starts on November 1, too!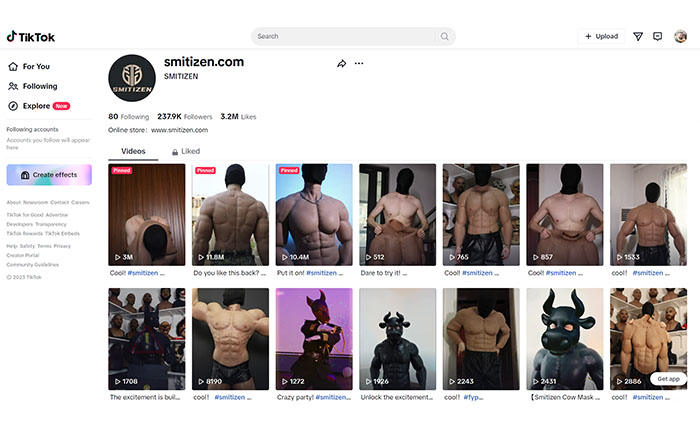 Be Mr. Smitizen
Think you have got what it takes to be Mr. Smitizen? Get everyone's attention when you parade your pics or videos, striking your most powerful post!
We'll look for you on Twitter and Instagram starting November 8. Tag us with #SmitizenBF!
Try your luck and show off what you got! Don't miss out on this once-a-year event. The winners will be announced on November 21. We'll see you there!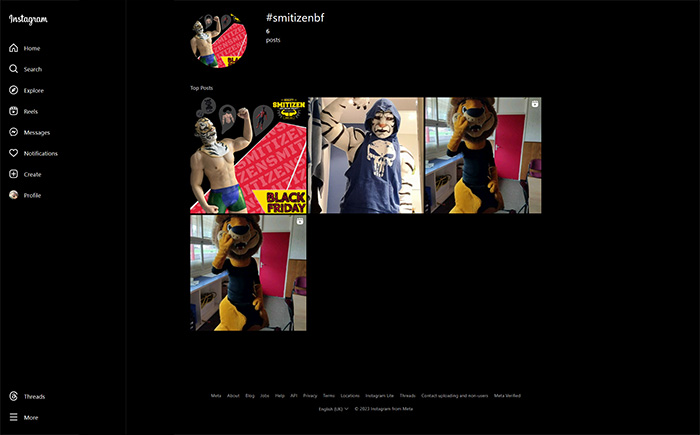 Smitizen's Best Buys
Wondering Smitizen's Best Buys through the year? See our list below!
Now, this is your ultimate transformation tool — one that will also bring out your most creative side!
Our pet suits are designed to fit your body, smooth like second skin! They're incredibly realistic, so you can completely immerse yourself in whatever play you participate in!
You can get yours in just seven days! You'll just need a reference picture, and voila! Our artisans will make everything for you!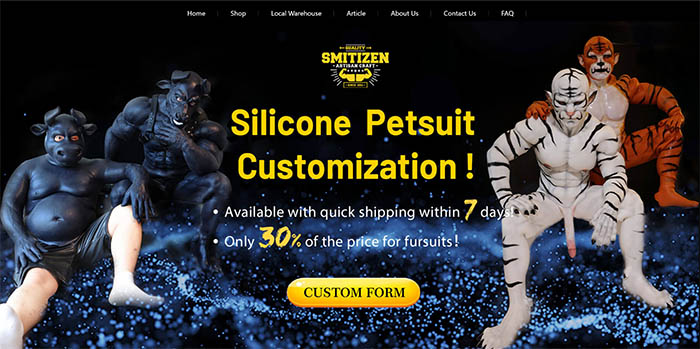 Muscle Suit Bundles
It's always a great tip to buy in bundles to save more! There are many variations for you to pick. This one will depend on what you're after. Let's list some pairings we know you'll love!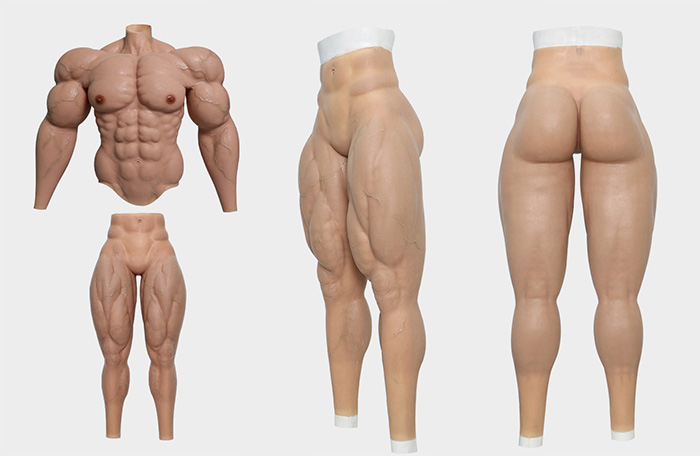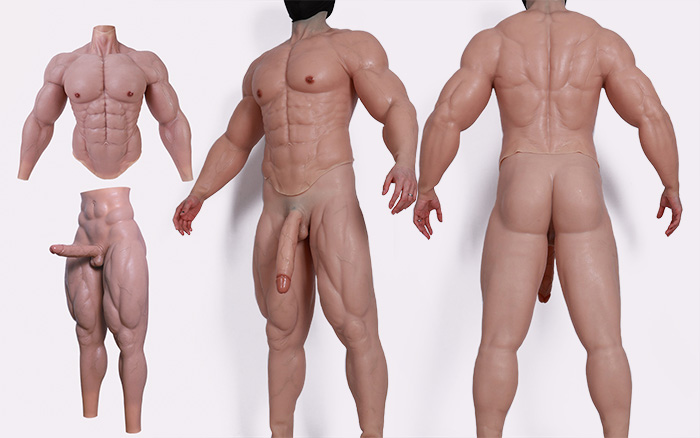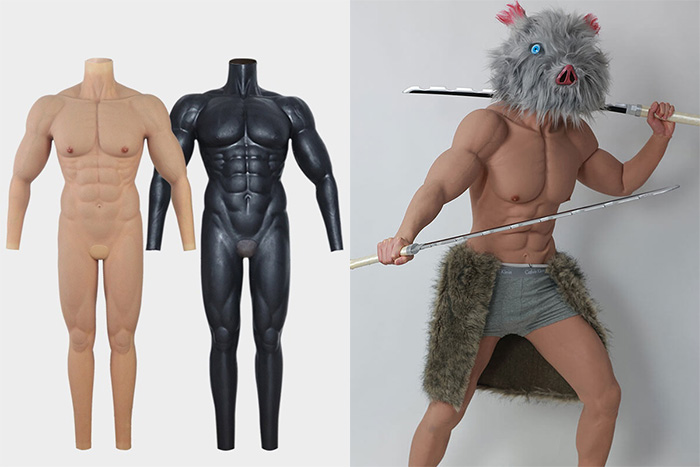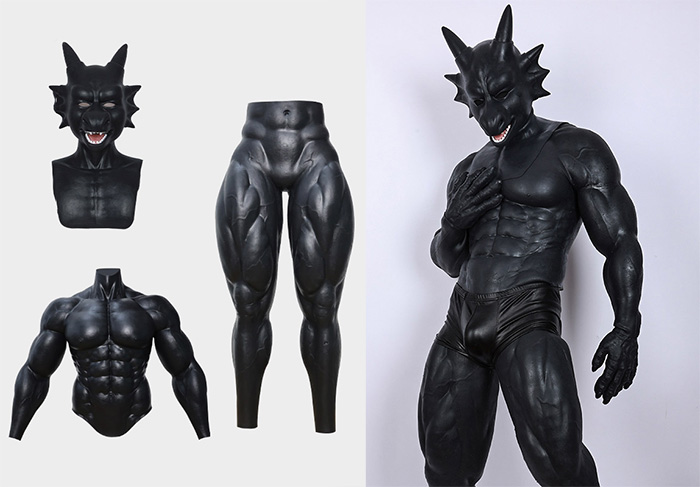 Monster Masks
Want to keep your anonymity? Then wear one of our highest-grade masks!
Silicone Black Cow Mask

– This one's a unique and fun piece! What does it do? It adds an unexpected element to your outfit. You don't see many walking around with a cow mask, do you? Made with high-quality silicone, this mask accurately represents the tranquil yet powerful aura of a cow. It's an excellent choice for a distinct and memorable costume!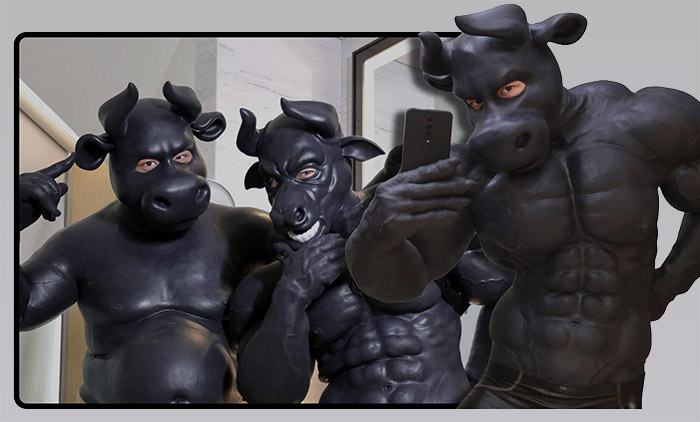 Silicone Black Fierce Tiger Mask

– A true representation of strength and bravery. Do you want to exhibit your ferocity 24/7? Look no further! This one's designed very intricately; it won't let you out of anyone's notice! What's more, it's durable and very realistic!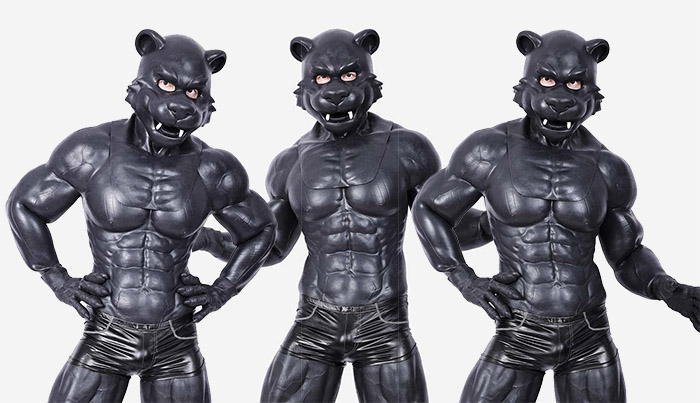 Silicone Black Bull Mask

– Ever want to know what it feels to be imbued with the spirit of a formidable bull? Then this mask is your strong statement! The detailed design and superior silicone quality bring the bull's persona to life. With just enough drama and power, you'll command any room's attention!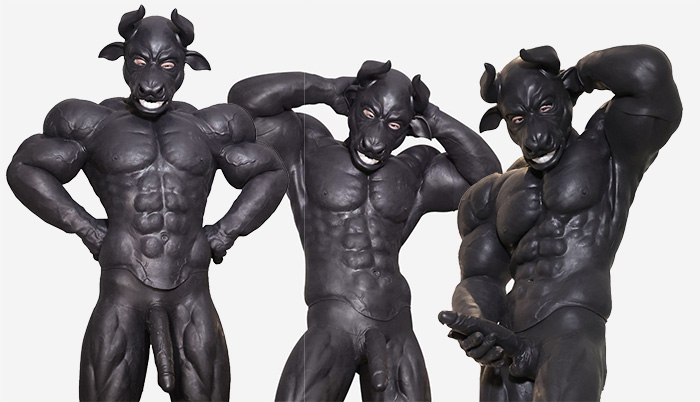 Silicone Doberman Mask

– Tell everyone you're alert and loyal with the Doberman's mask! Constructed with high-quality silicone, the mask showcases the Doberman's notable features — be striking, stunning, and amazing!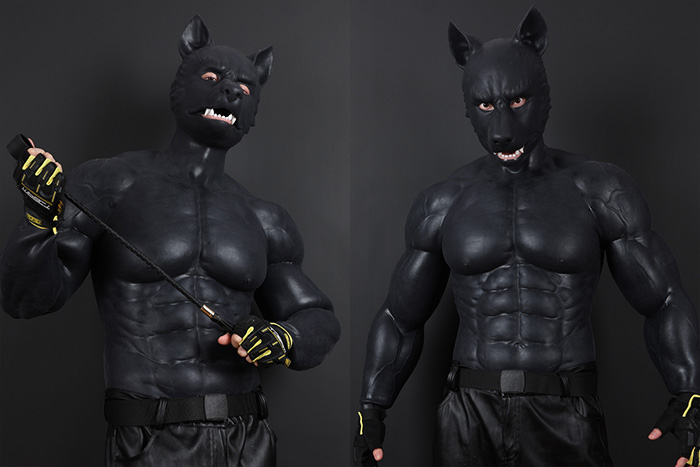 Monster Accessories
Complete your costume and fully engulf yourself in new worlds! Here are some to help you get there:
Silicone Beast Paws

– These add an extra layer of realism to your presentation. You embody your character; you strut your stuff. For your comfort, we made these with the same high-quality silicone as our masks! Comfortable, durable, and breathable so that you can enjoy yourself to no end!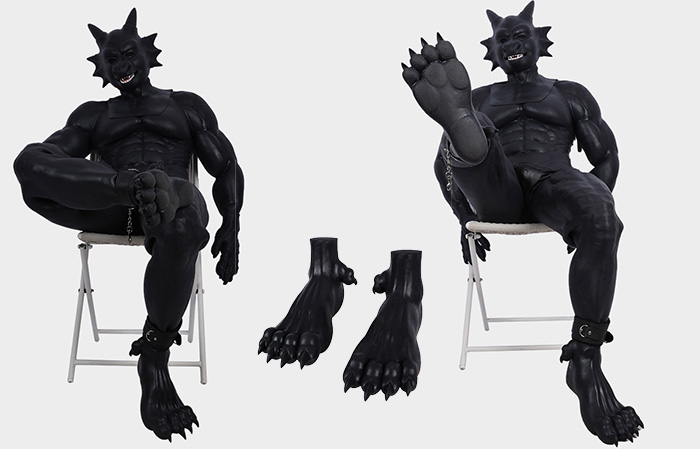 Silicone Monster Gloves

– Designed to mimic the skin texture and color of fantasy creatures, these gloves will help you scare off the competition. Not that they have any chance in the first place! Again, they are made of superior-quality silicone for a comfortable fit and extended durability.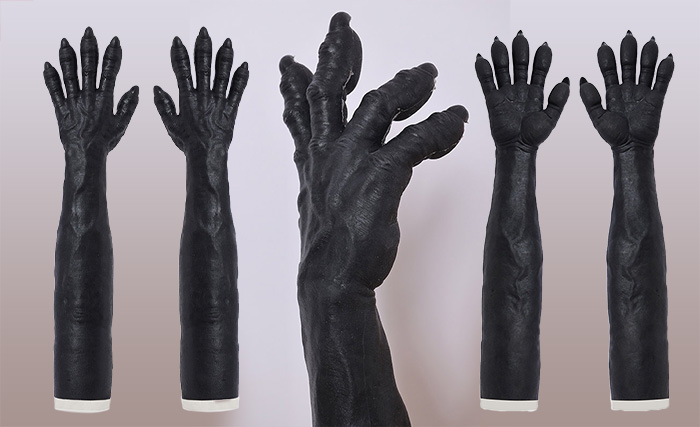 Silicone Tiger Gloves

– Complement your monster masks with these gloves. Accurately replicating the powerful claws and unique skin patterns of a tiger, these gloves take your costume to new heights! Also comes in

white

.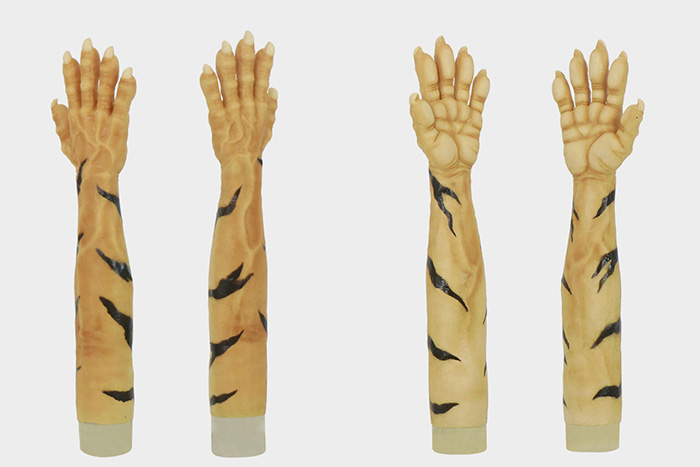 Harnesses

– Make your body more alluring (or easy to manhandle) with our professional-grade harnesses! They are adjustable, comfortable, and easy to use. It can withstand extensive wear and tear — surely a reliable partner for plays!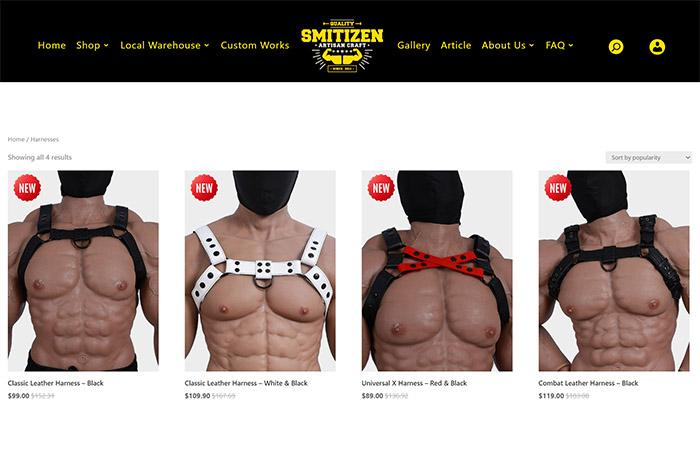 There are more on our Smitizen site! Don't forget, all these masks are part of our epic Black Friday Sale! Grab them while supplies last and up your costume game like never before.
Frequently Asked Questions
What are the benefits of silicone costume products?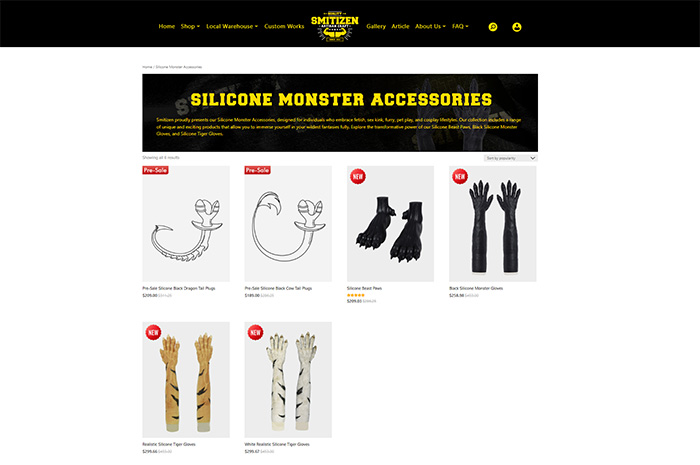 Silicone is an excellent material for costume products. Why? Because they are durable, flexible, and comfortable!
They also allow for a high level of detail, making the products look incredibly realistic.
How do I care for my silicone costume products?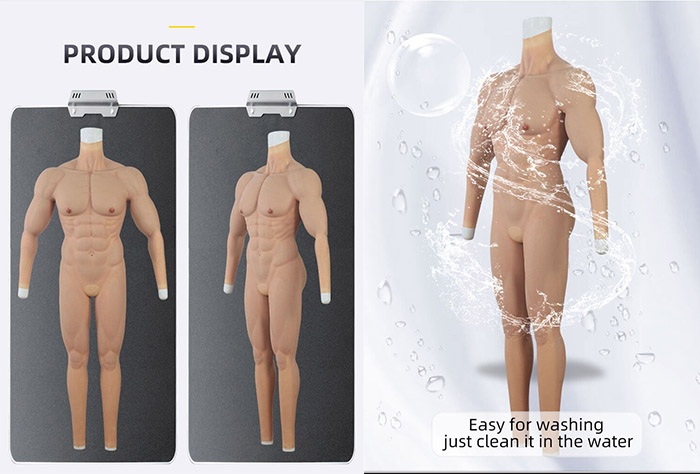 Simply wash the silicone products with warm water and mild soap.
Say no-no to using harsh chemicals — they can damage the silicone. After washing, allow the items to air dry fully.
Then, store them away from direct sunlight.
Are your silicone products safe for my skin?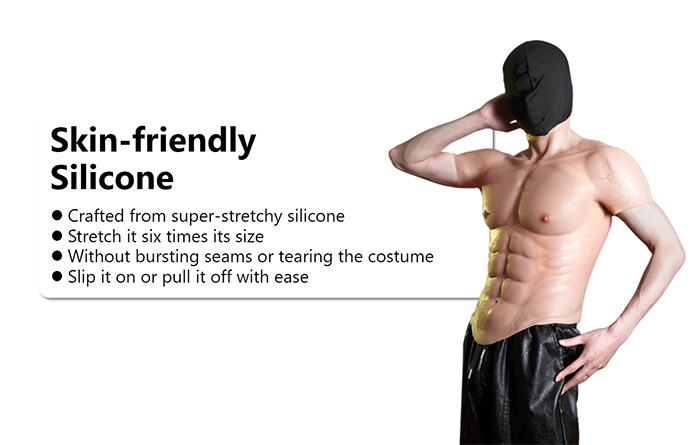 Absolutely! Our silicone products are made from high-quality, medical-grade silicone. They are hypoallergenic and safe for prolonged skin contact.