Garnet Silicone Puppyman Mask
you've got a high-quality silicone monster mask shaped to resemble a puppy, including pert ears, an elongated snout, and a striking set of canine teeth.

Introducing our latest addition to the Silicone Puppy Mask line: the Garnet Silicone Puppy Mask. Like other items in this mask line, you've got a high-quality silicone product shaped to resemble a puppy, including pert ears, an elongated snout, and a striking set of canine teeth. It offers everything a Pup or Dogman wants in a reddish-brown puppy mask.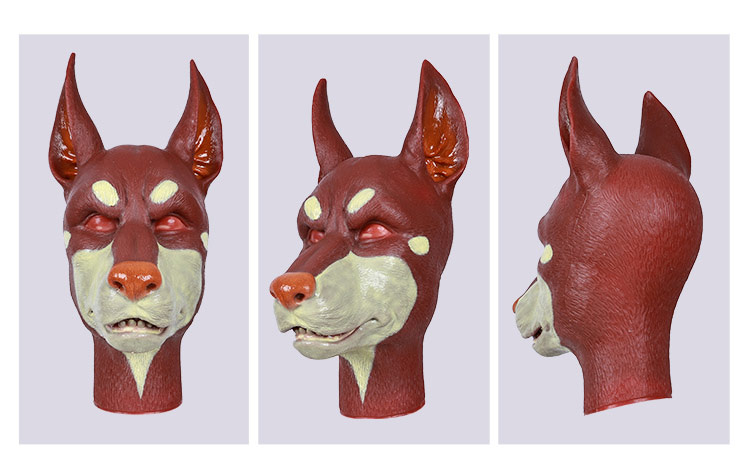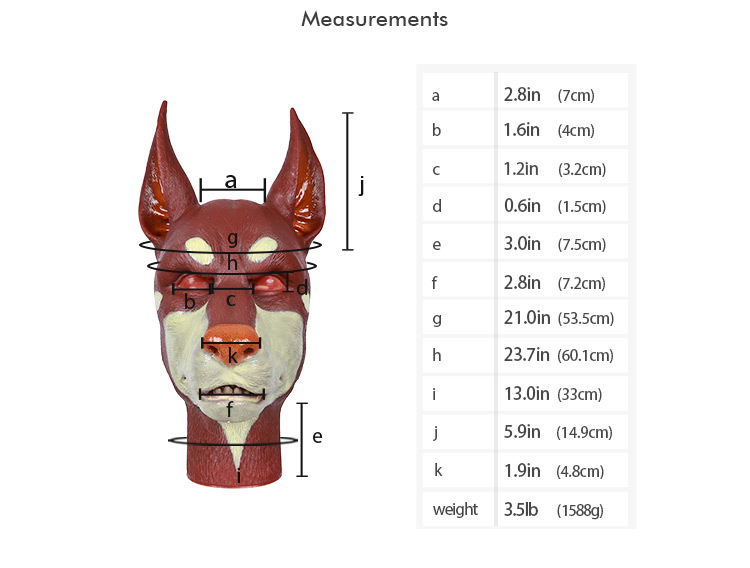 Top Quality Silicone Material
The Garnet Silicone Puppyman Mask is skin-friendly, high-quality, and elastic. We craft every mask with great care and attention to detail. All masks have elaborate lines to create realistic nose, lip, ear, and fur textures.
Receive an extra-detailed mask when you avail of our careful crafting service, where our experts carefully remove all mold lines. It's also highly stretchable and a perfect fit for people of all types.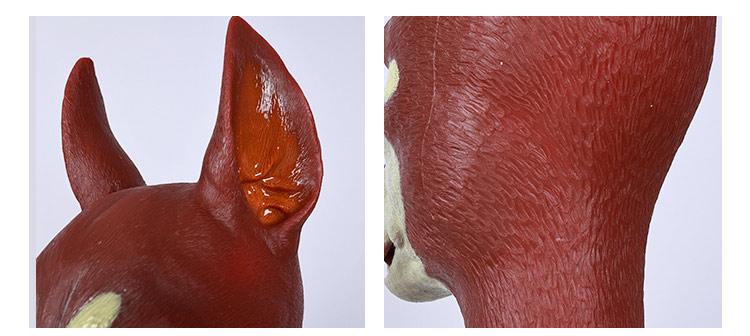 Complete Puppy Features
It won't be a Puppyman Mask if it doesn't have all the best puppy features. It comes with cute discolorations on the cheeks and brows found among some dog breeds. The perky ears and elongated snout keep their shape, no matter your head size and shape. Other features that mimic realistic dog facial assets include the mouth and lips. It also has an impressive set of choppers and two elongated front fangs to give off an intense Dogman look. The best part about the mouth is it's functional enough for you to eat, drink, or speak.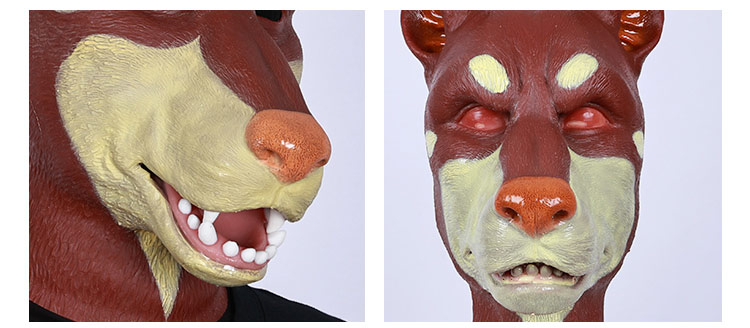 Strong Pigment
This silicone Puppyman Mask is free of fading, peeling, and shrinking. The russet or reddish-brown color will remain even after many uses. The same applies to other areas with different colors, like the pink nose and gums, beige snout, light brown inner ear area, and white teeth. We've ensured our products retain their colors no matter how often you use or store them.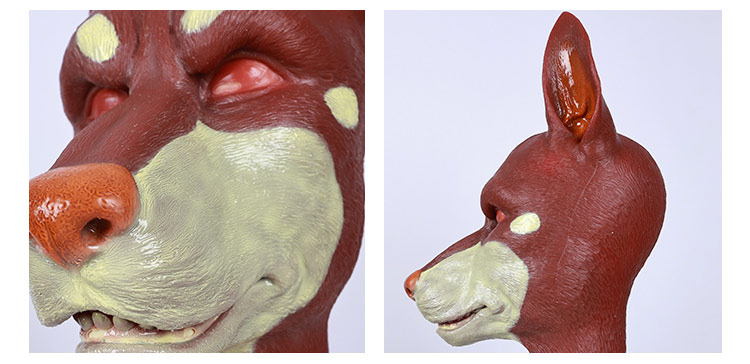 Fierce Attack Dog Expression
One look at the mask, and anybody will feel intimidated. With furrowed brows, lips pulled back, a wrinkled nose bridge, and teeth showing, the Garnet Silicone Puppyman Mask creates an impressive and almost menacing appearance. Garnet is a great alternative to the other variants of the Silicone Puppyman Mask if you also want a Puppyman mask with a friendlier but intimidating look.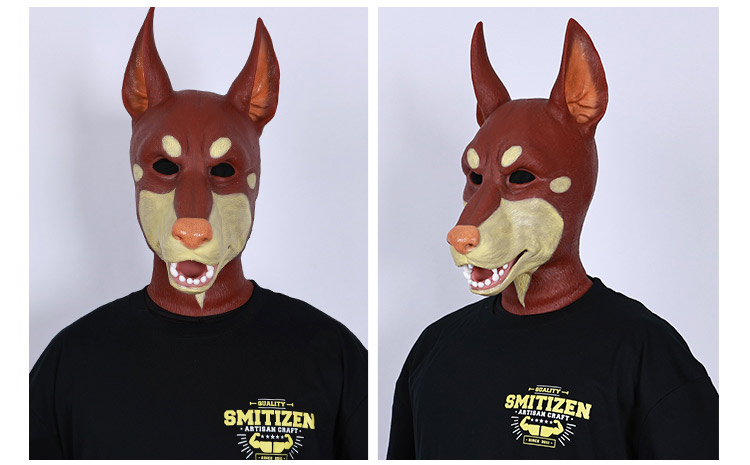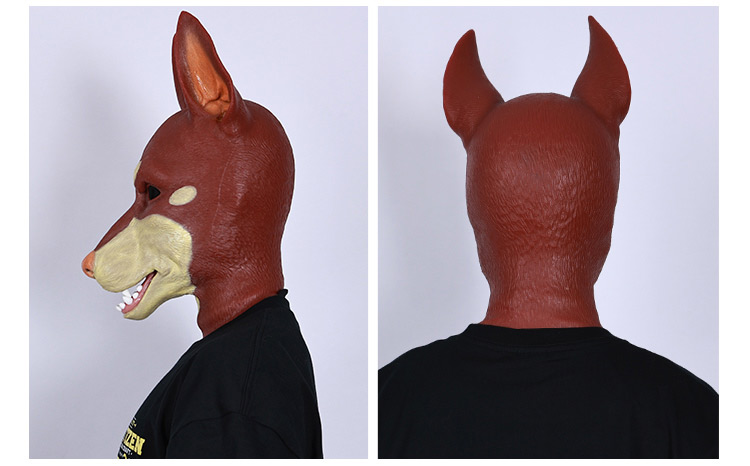 Match with Other SMITIZEN Products
We understand that finding a silicone bodysuit is tricky with masks of a reddish-brown color. We've tailored some muscle suit products to solve this problem. Introducing a Reddish Brown Upgraded Upper Body Muscle Suit with Arms. You can also grab the Reddish Brown Upgraded version of the Kirin Arms instead.
Fun to Wear
Wear the Garnet Puppyman Mask for your Pet Play scenarios, Halloween parties, kink parades, and more. Use it to get into the Puppy headspace and mind your happy place. Wearing the mask won't only encourage you but also your Owner because of how realistic and sexy it looks.
Additional information
| | |
| --- | --- |
| Weight | 2 kg |
| Add-On | |