To start off, bondage masks and hoods are simply fantastic.
They are among the most common options to spice up your sex life and are proven answers for an otherworldly BDSM experience.
It's important to get the perfect one for your kink.
Due to their popularity, the market is already littered with various masks and hoods available.
But take note that not all masks are made the same.
Some can definitely improve your sexy time – while others can be just a complete waste of money.
Read this article to choose from our trusted picks worth your money.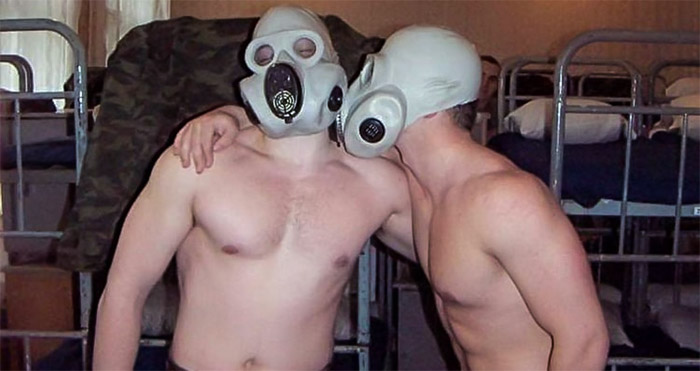 Why Are Masks a Thing?
Hoods and masks are more than a fashion statement; they open up a world of heightened feelings and sensations.
By blocking the wearer's eyesight, they encourage them to let go of their inhibitions and explore fetishes and kinks.
In addition to reducing ambient noise, covering one's head with a hood or mask heightens the importance of touch and other senses.
The psychological benefits of masking one's identity with a hood or other covering cannot be emphasized, as they allow both dominants and submissives to try on new identities and discover new depths of desire.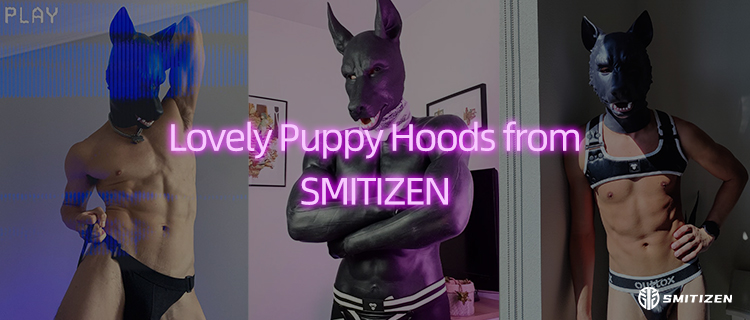 Brief Mask Guide for Beginners
Just wetting your toes in the realm of bondage?
Then choose masks and hoods that are comfortable and easy to wear.
No complicated accessories whatsoever. Think about these possible options: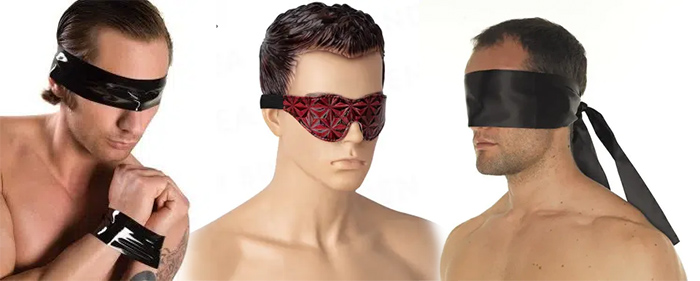 Masks that cover only the eyes (a.k.a. blindfold masks) leave the rest of the face visible.
They are a comfortable way to ease into sensory deprivation and may be removed as needed.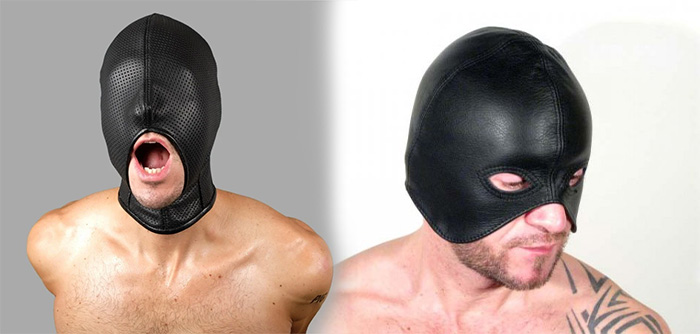 Open-mouth masks are great for people who want to experiment with the oral play since they allow free speech and simple access to the mouth.
Mask Guide for Advanced Kinksters
More advanced masks and hoods provide even more sensory deprivation and control, thus aimed at more advanced kinksters eager to test their limits.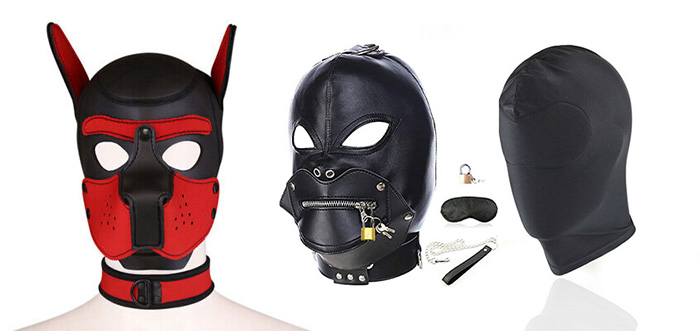 The wearer's eyes, nose, and mouth are all concealed while wearing this mask.
They produce a strong feeling of isolation, heightening feelings of exposure and anticipation.
Full-face masks may be intimidating because they restrict communication and heighten power imbalances.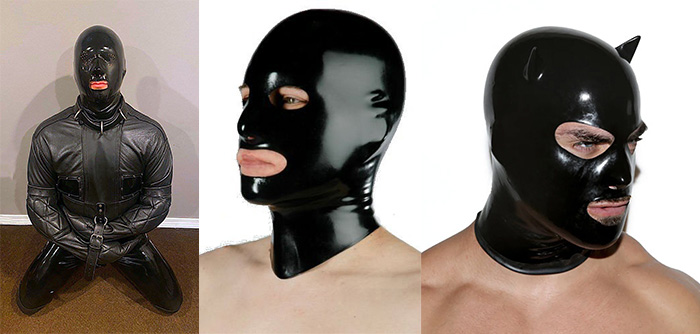 These hoods feature a highly snug fit that feels like a second skin.
Latex hoods can be designed with no gaps for the wearer's eyes, nose, or mouth for the fullest sensory immersion.
Naughty BDSM Masks You Should Check Out
Now, let's get to the meat of this guide; here is the top mask picks you should consider: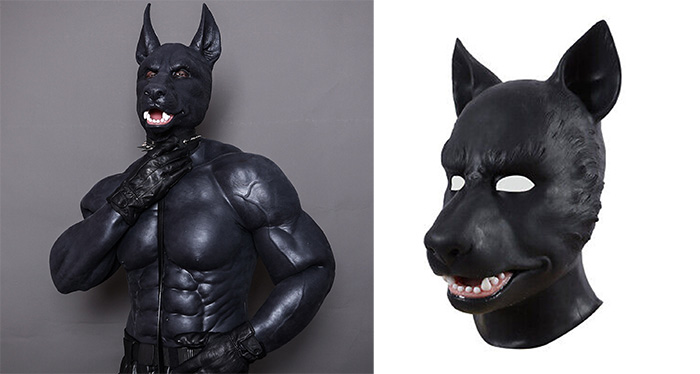 This best-selling silicone puppy mask from Smitizen is a must-have for pet-play kinksters.
The ears on the all-black mask stand up and outward in an alert dog fashion.
Its large snout points forward to illuminate a puppy's face.
A complete set of teeth, including two sets of long canines, can be seen in the puppy's mouth.
The mask has a prominent brow bone that draws focus to the forehead.
Its surface texture and the complex furry lines engraved onto its mask are meant to evoke dog fur.
The nose, in particular, is full of minute features that bring it to life.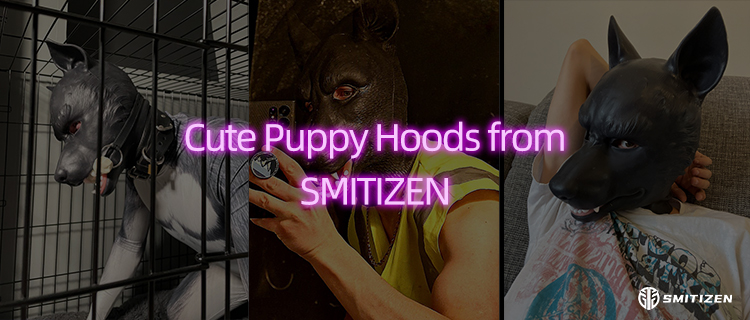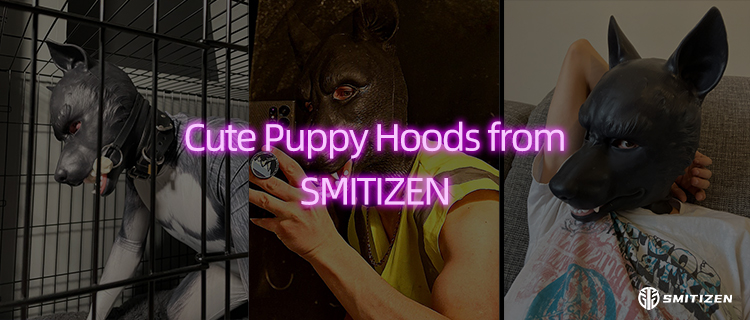 You and your pet can have a lot of fun role-playing with this mask.
It's comfortable and flattering for a wide range of body types.
It looks more like a real pet toy, so you and your pet can indulge in your wildest pet play fantasies.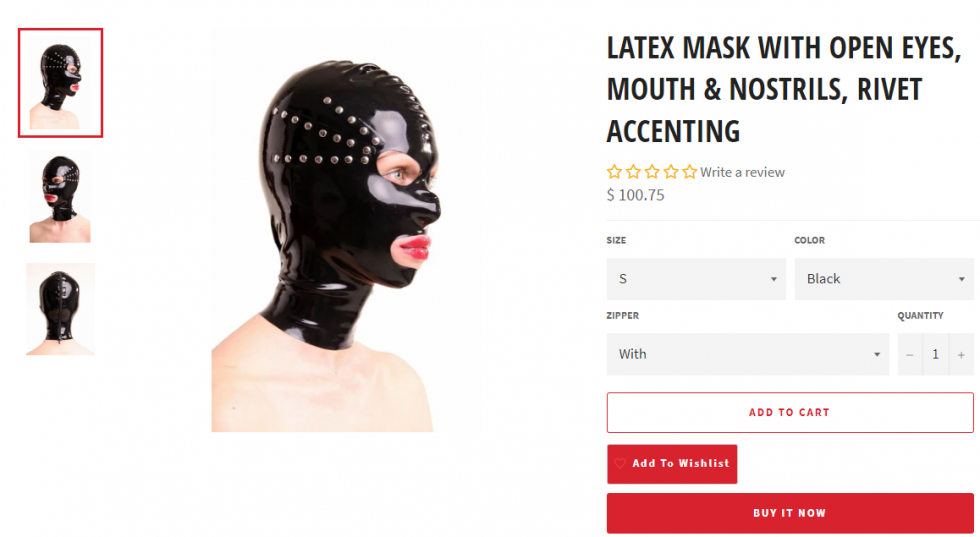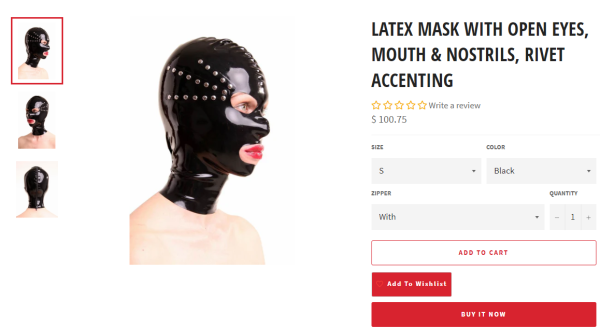 This mask from The Black Room is one of the most comfortable and well-fitting latex hoods. It's made from 0.4 MM latex and exclusively imported from Germany.
It also comes in various colors for a fun selection. You can customize it to include no zipper for a secure fit or with a zipper for easy removal. 
Want to give it an even better finish? You can shine it up with your preferred latex shiner or any silicone lubricant, which can be bought separately.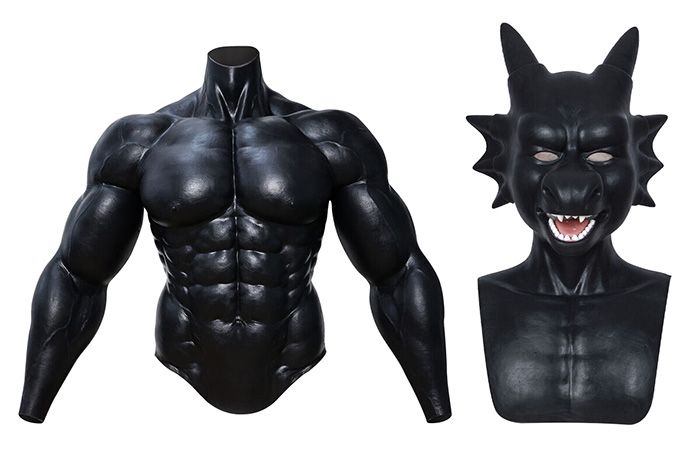 The Silicone Black Dragon Mask is fantastic fun if you're a Scalie.
The sheer scale and solidity of it ground your dreams in reality.
In addition, it enhances the wearer's appearance.
This mask is reminiscent of an anthropomorphic dragon with its glossy black exterior.
It has a snout akin to a lizard, nostrils stretched out and slightly turned to the side.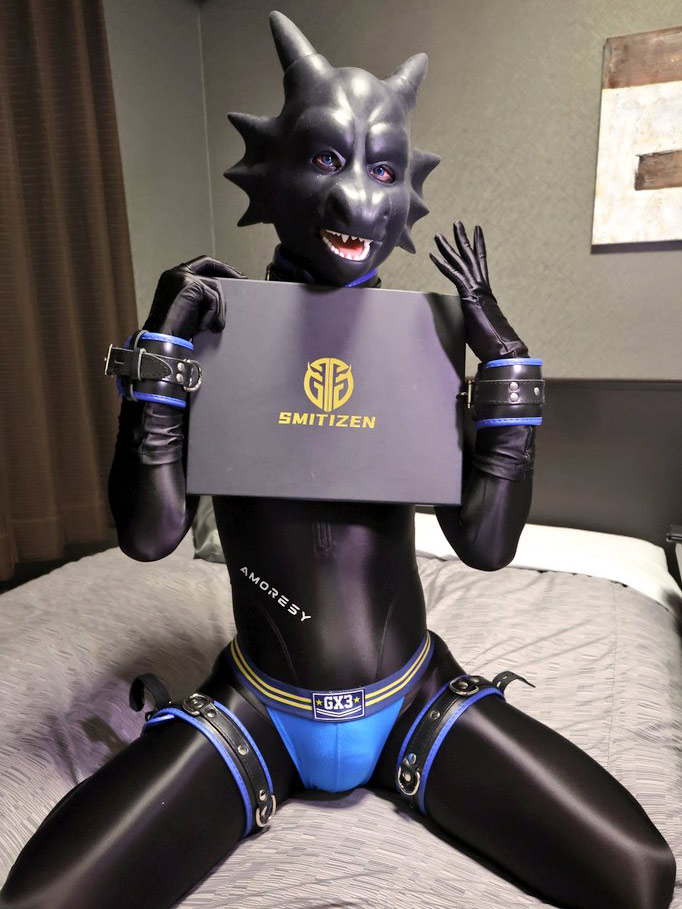 The wide lips and snout are drawn back into round cheeks.
This mask is made from superior-quality silicone that's elastic and promises a comfortable fit.
The technology used to generate the silicone makes it very difficult to tear.
Its color won't fade rapidly if you keep it clean and dry.
The Rubber Hood with Zipper is one of the most comfortable and well-fitting latex hoods.
Handmade from high-quality 25-gauge black latex, this mask wraps around your head and neck from the front and zips up in the rear for a secure, enclosed fit.
Want to give it an even better finish?
You can shine it up with your preferred latex shiner or any silicone lubricant, which can be bought separately.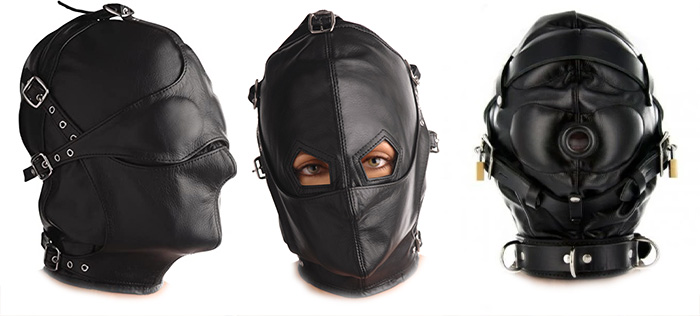 Brace yourself for an intense, immersive sensory deprivation experience with this heavy, silent leather hood. 
A person wearing this mask with lockable leather straps that can be easily tightened whenever will be completely cut off from the outside world.
They will become entirely subservient to their master's demands very quickly. Not even sound can pass through this mask with the padding covering the mouth, eyes, and ears.
Don't worry – the sub can still perfectly breathe with the 3/4" breathing hole in the mask.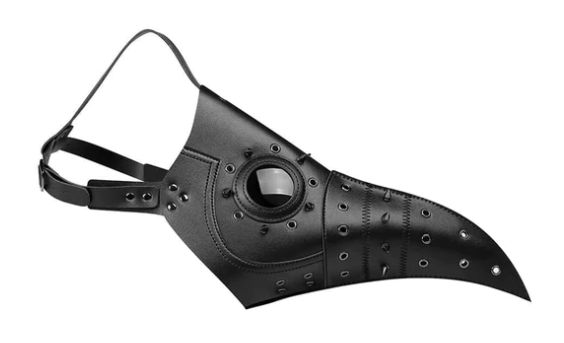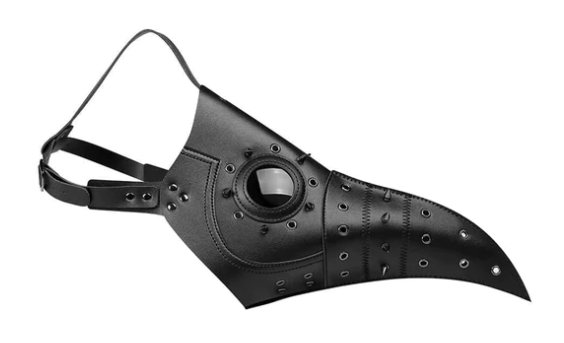 Got a penchant for some medieval mischief?
Then Lovegasm's sexy take on the Plague Doctors' mask – the bautta – is something you should play with at least once in your life! 
Take a piece of history in your bedroom, play around with this mask, uncover its endless possibilities, and roleplay through the eras.
It's made from top-notch synthetic leather, with carefully crafted metal rivets and grommets.
There's no shame if you or your partner is a total newbie!
You can still play around with arousing face masks that heighten your senses.
A great way to test the waters is a full-face mask lace hood, where the wearer's view is somewhat obstructed. 
You can ease in on the play with masks using thin, sensual fabrics without worries.
The wearer won't feel claustrophobic, either.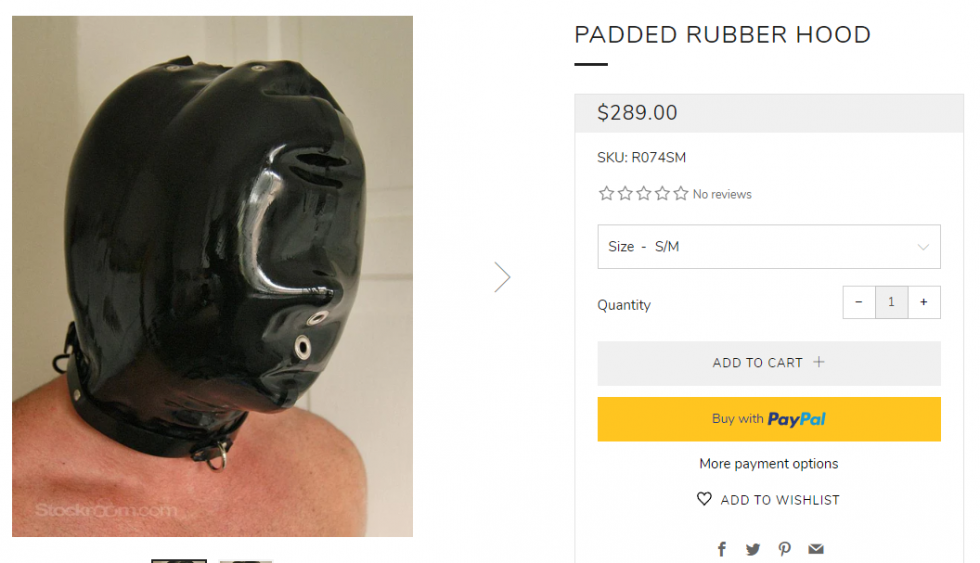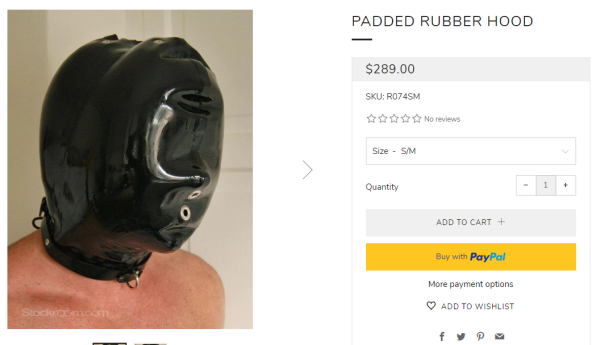 A handmade 30-gauge latex mask for breath control and sensory deprivation?
Where do we sign up?
This padded rubber hood completely covers the wearer's face, only leaving two grommets for breathing.
It has a belted collar and lacing hooks, so it's sure to fit any head.
This deluxe item from The Stockroom comes in black.
But all you have to do is make a special request, and you'll have your item in another color in just 4 to 6 weeks.
Got a thing for blondes?
Then get the ball rolling with this soft leather with 20 inches of blonde locks' long, straight mane.
Plus, the hair is not just for pulling. You can also use it for sensation play, using the ends to tickle you or your partner.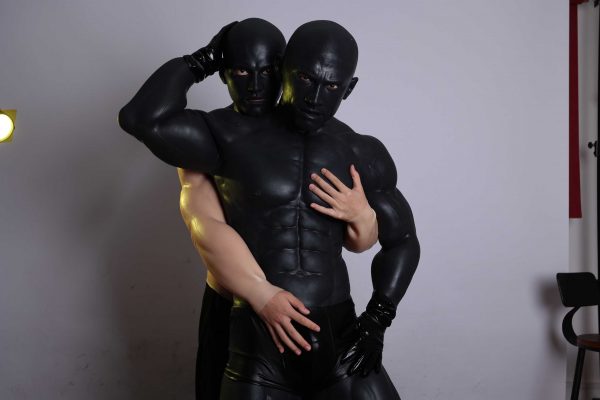 Smitizen never seems to run out of masks to offer its customers, and it's well-appreciated!
Want to be anonymous and don a mask with complete, realistic features?
Smitizen offers many variations to its male masks, making it difficult to choose!
A favourite pick is Male Mask – Michael, a great blank canvas that customers can customize and use for role play, especially if paired with Smitizen's Black Muscle Suit.
If you're looking for something more out there, it's either you've tried most of the masks in this list, or you want something out of this world.
Fear not! We have the perfect mask for you!
Made for the advanced kinkster, Mister B's Heavy Rubber Bondage Hood promises a lovely numbing feeling thanks to the heavy-grade latex's weight.
This forces the wearer to focus on their other senses, making the experience extraordinary.
Another beginner-friendly mask that adds a splash of elegance and excitement to your bedroom scene is a feisty masquerade mask.
Wear it with a tight little dress, and you're good to go! Or you can wear nothing – just the mask.
We promise whatever you choose; you'll have a good time!
Other masks may be challenging to maintain, but this mask is made of faux leather, so it's easier to clean and will last a long time.
A Guide to Putting on a Bondage Mask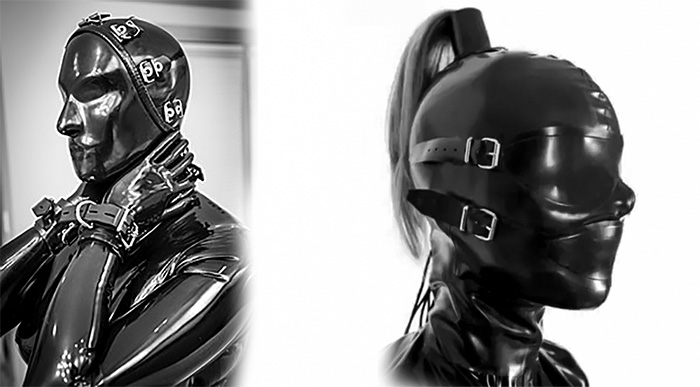 A bondage mask can be used in any way you see fit.
Though more often than not, bondage masks are given for the submissive partners to wear during their BDSM sessions.
Remember that most bondage masks are produced in a universal one-size-fits-all design.
This is only sometimes true, given the wide range of human body types and dimensions.
You should still measure carefully and be ready to try on multiple masks before you settle on the one that works best for you, even if the material is elastic.
Be cautious when first experimenting with bondage masks because of how powerful the experience may be.
It's important to be ready to remove the mask if one of you feels uneasy.
Ideas to Make the Most of Your Bondage Mask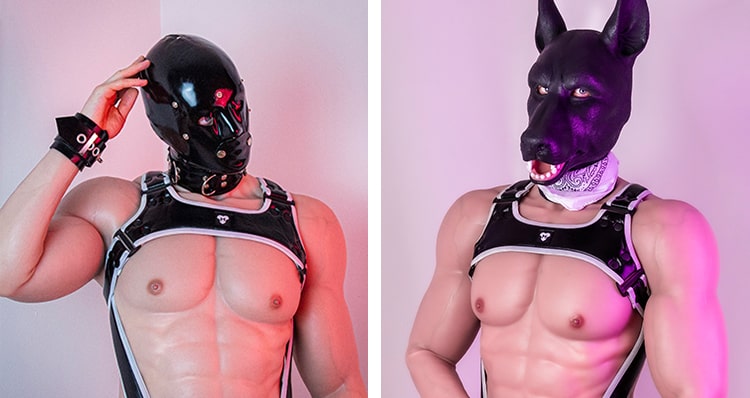 Force the individual wearing the bondage hood to carry out a variety of chores, both sexual and otherwise.
Put that hooded slave to work, shining your shoes or cleaning up around the home.
After they've completed those, they'll move on to sexual duties like satisfying you in various ways.
It would be best if you also wanted to make the masked person happy.
Sensory deprivation is a major benefit of a bondage hood.
Your slave will like whatever you do more if she can't see you doing it.
Some Mask Precautions and Aftercare
Your safety should be your number one concern whenever you engage in bondage play of any kind.
Some very important recommendations and safety measures are as follows:
Always have a safe word ready.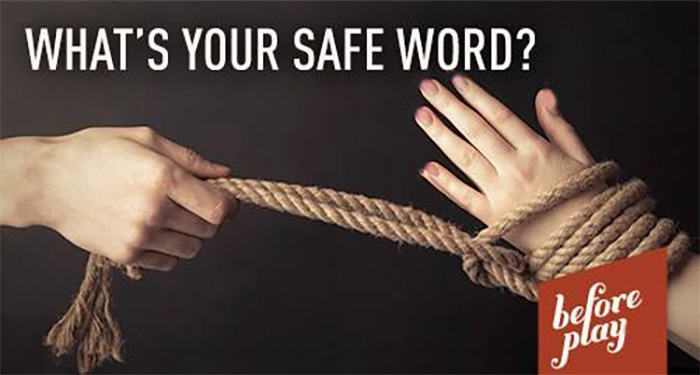 Establishing open lines of communication and shared codewords can help you and your partner feel more at ease and provide informed consent throughout the session.
If your companion must wear a mask or hood that prevents you from easily communicating with them, be sure to check in on them frequently to ensure their comfort.
It's okay to be a beginner.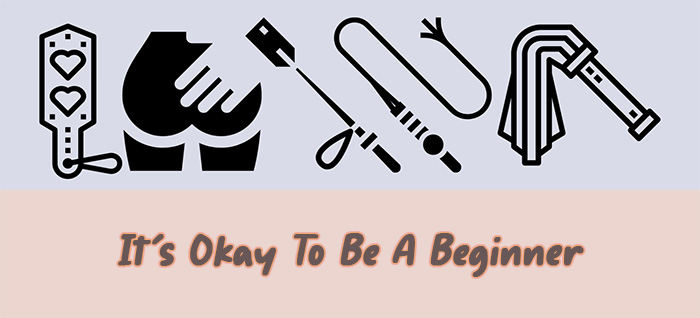 If you're just getting started with masks and hoods, take it easy first and build up the intensity as you feel comfortable.
To avoid discomfort and trouble breathing, pick a mask or hood suitable to your familiarity with sensory deprivation and which allows for enough ventilation.
Be ready for an emergency release.
Have a quick and secure way to remove the mask or hood in an emergency.
Make sure you have access to scissors or a release buckle, just in case.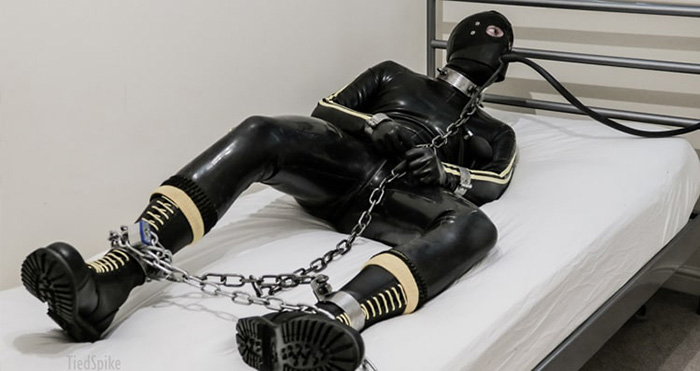 Always clean and maintain your masks.
Your hood's material will dictate how you should clean it.
You may choose from various cleaning and conditioner packages to keep leather soft and protected from cracking.
In most cases, latex may be cleaned by hand with a mild soap and then dried in the open air.
Even though latex looks quite glossy in pictures, it usually comes dusted in talc or cornstarch and has a dull finish.
Use silicone-based lubrication to buff your latex to a mirror finish.
The Wrap Up
Incorporating hoods and masks in your sex life can be a great game-changer in the sexual intimacy you and your partner may experience.
Pick your poison among these goodies for your next kinky play.
To cap it all off, discussing things with your partner is always an excellent idea.
Share your feelings with one another.
Discuss the positive and negative emotions that arose due to the new experiences you and your partner had when playing with the new toys or scenarios.