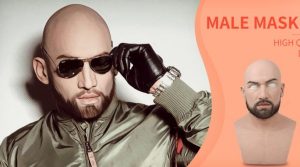 We are constantly innovating and upgrading our designs to bring you a truly incredible product that remains unmatched. Our masks feature virtually seamless eyeholes that can fool anyone, even up close. All masks are sculpted upon a carefully designed fitted headform and are cast  in high quality felxible silicone with an integrated rigid nose bridge, making our masks amazingly comfortable and self adjusting. Maximum movement is acheived with our latest mouth cupping system, allowing the mask to move and follow your own facial expressions. Finally, a mind blowing paint job brings the mask to life.
Wether it be for your own collection, an event, a movie production, a Haunt or to bring to life your wildest dreams, our team at Realflesh masks are proud to offer you the very best in silicone mask design.
Enjoy being someone or something else!