Upper Body Suit With A Big Beer Belly
The interior is made of honeycomb, much more convenient,breathable, and comfortable
One piece design
Easy to put on and take off
High elasticity and stretchable

Have you always wanted to have a gay bear body? Do you want to disguise yourself as a man with a beer belly? This upper bodysuit is a perfect choice for you. Below are its top features and best assets.
It Looks Realistic
Unlike other muscle suits, this has a realistic belly and touch feeling. It has lines to imitate the wrinkled lines of chubby people. When worn, any person looking at the upper bodysuit could easily believe that the wearer has a real beer belly, thanks to its realistic look. You can eat and drink with abandon, and feel the feeling of having a big belly. It will get all kinds of gay bears' love.
Video from Will Tennyson(a YouTuber) wearing a Smitizen body suit with a big beer belly
On top of that, you will also feel like you're wearing a second skin. The suit wraps tightly around the body, making you feel like you have the true body of a gay bear. When you move, the belly and rest of the suit move like natural skin. You can bend, jump, run, and make different poses without losing the realism.
It's Comfortable and Lightweight
You won't feel any irritation or rashes with our high-quality silicone suits. The silicone used for the bodysuit is skin-friendly, so you don't need to worry about experiencing any issues with the suit.
The bodysuit is comfortable and lightweight. The interior is made of a honeycomb structure, allowing for breathability and easy, light movement. As mentioned, you can do various actions without worrying about the muscle suit ripping, sliding off place, or feeling heavy. Because the suit is highly elastic and stretchable, you won't feel stifled by it. The one-piece design makes the upper bodysuit with a beer belly easy to wear and take off.
Get Customized Service
Our standard upper bodysuit with a beer belly is available in four colors: Tan, Dark, Caucasian, and Natural.
You can also get your beer belly suit with chest hair, but it will cost an extra fee. We also have a crafting service that includes removing the mold lines on the suit. These mold lines usually show up on the sides of the product after the molding process. If you want a more realistic effect, you can pay our engineers to manually remove the mold lines that appear during the making of the suit. It's a good investment if you will wear the beer belly suit without clothing on top.
Excellent and Suitable for Everyone
Use your beer belly suit for different activities, like transforming into a gay bear in only a few minutes. You can use it to attract other gay bears or join Gay Pride parades and events. Take photos with the beer belly suit for your dating app profile, too. Other uses of the suit include disguises, cosplay, Halloween costumes, and even daily wear.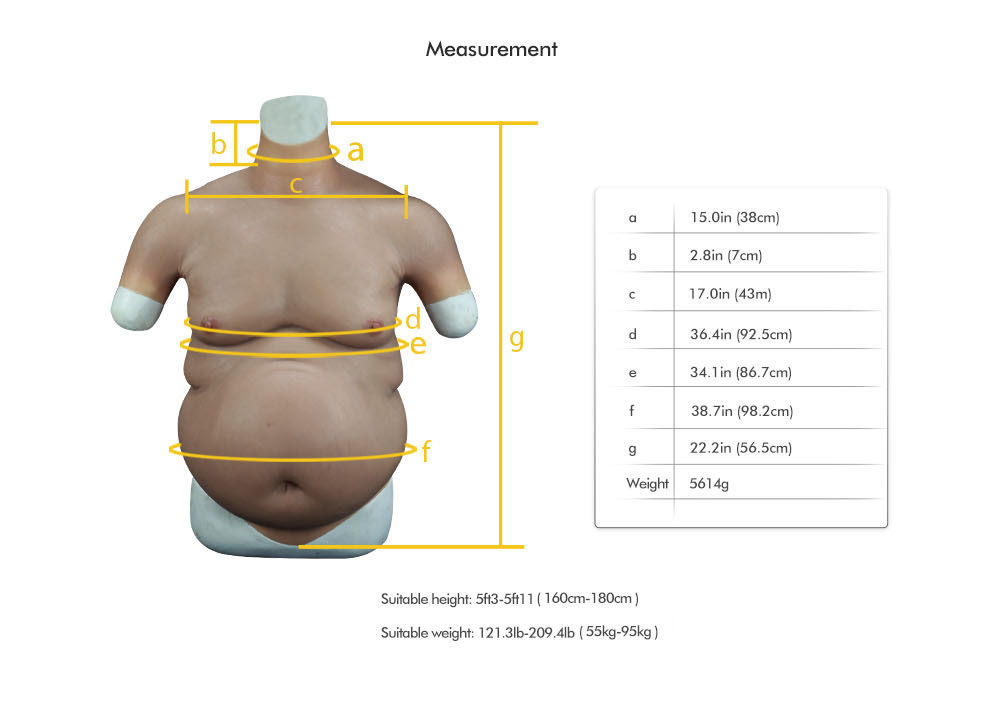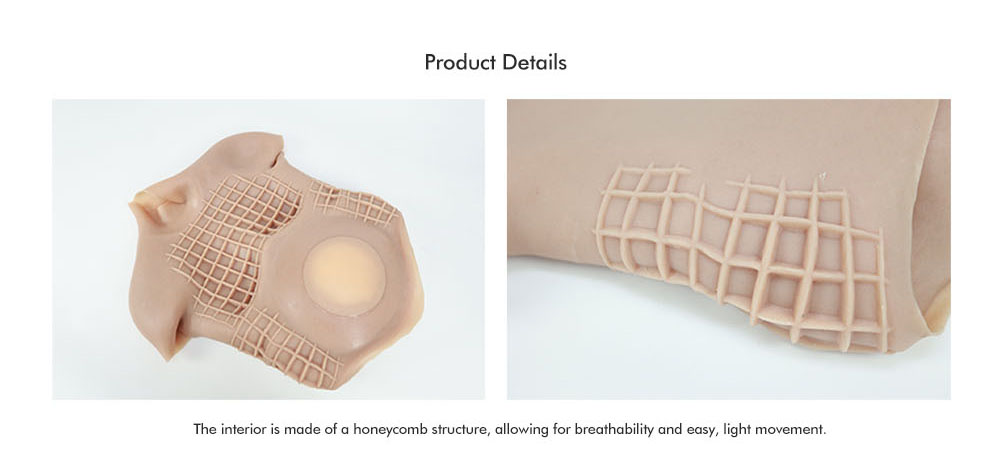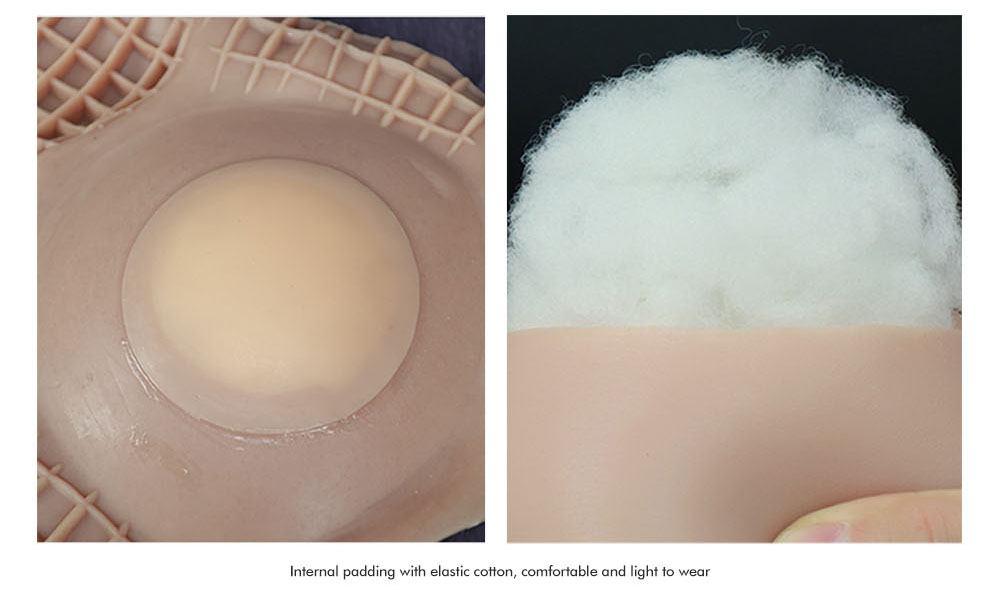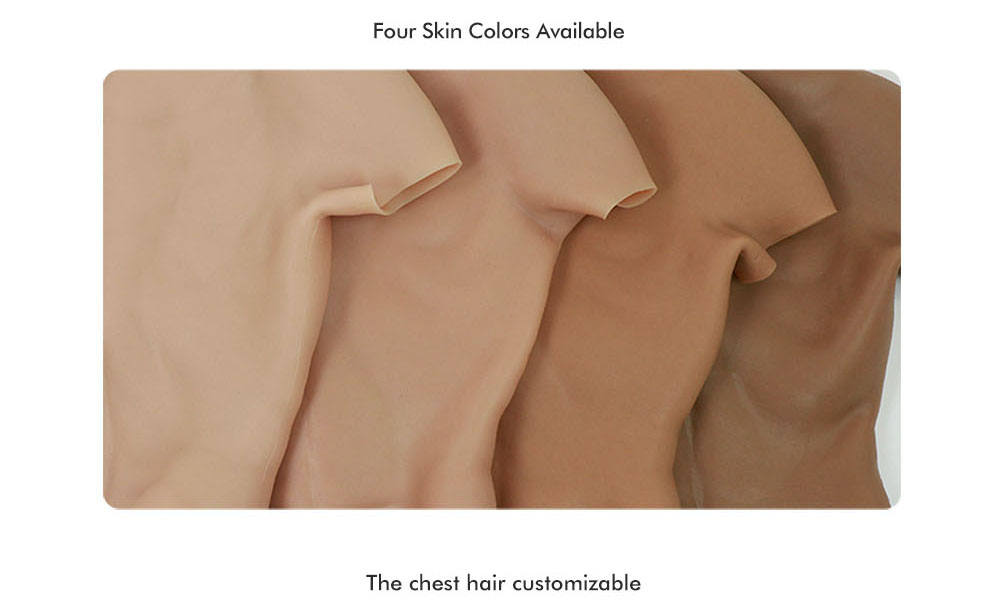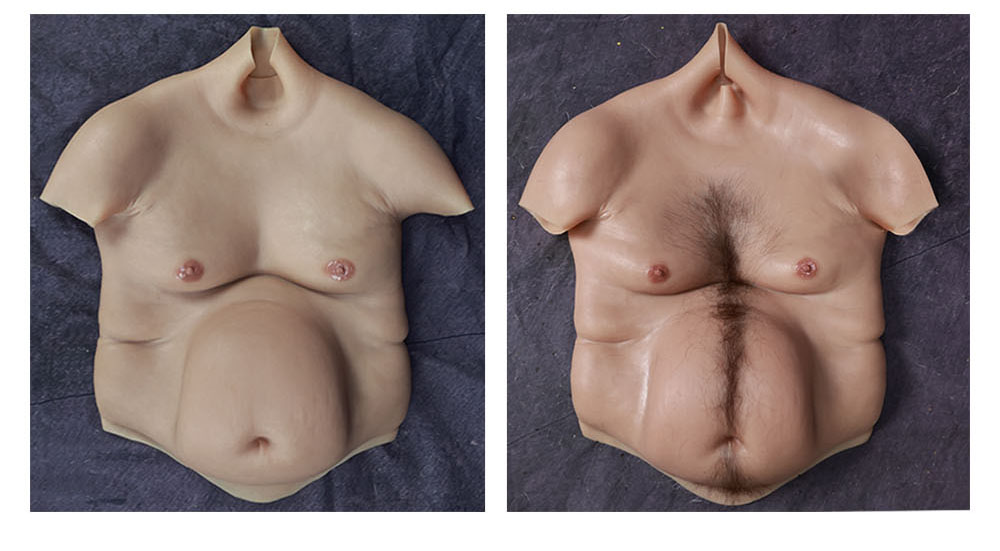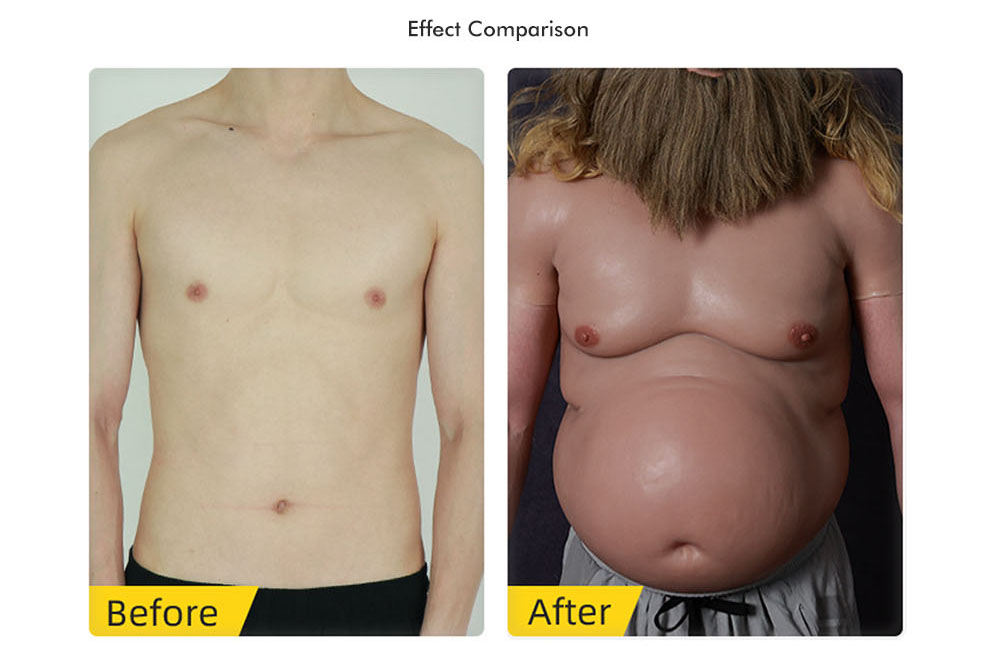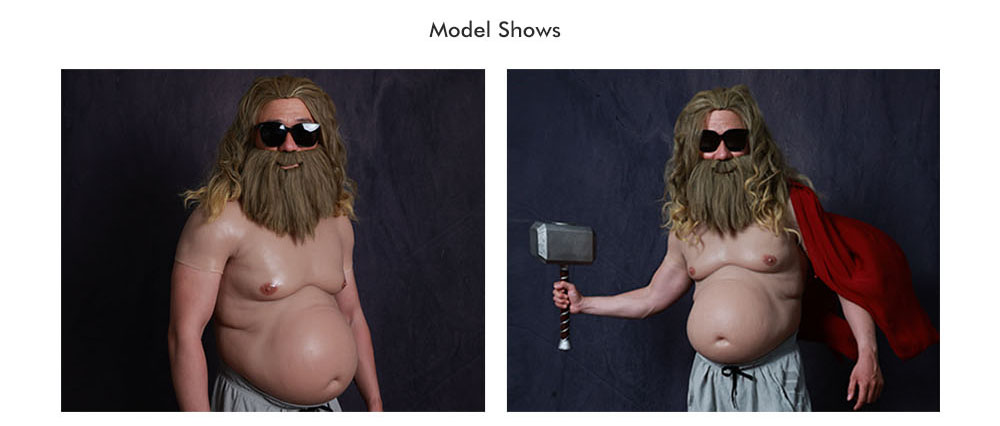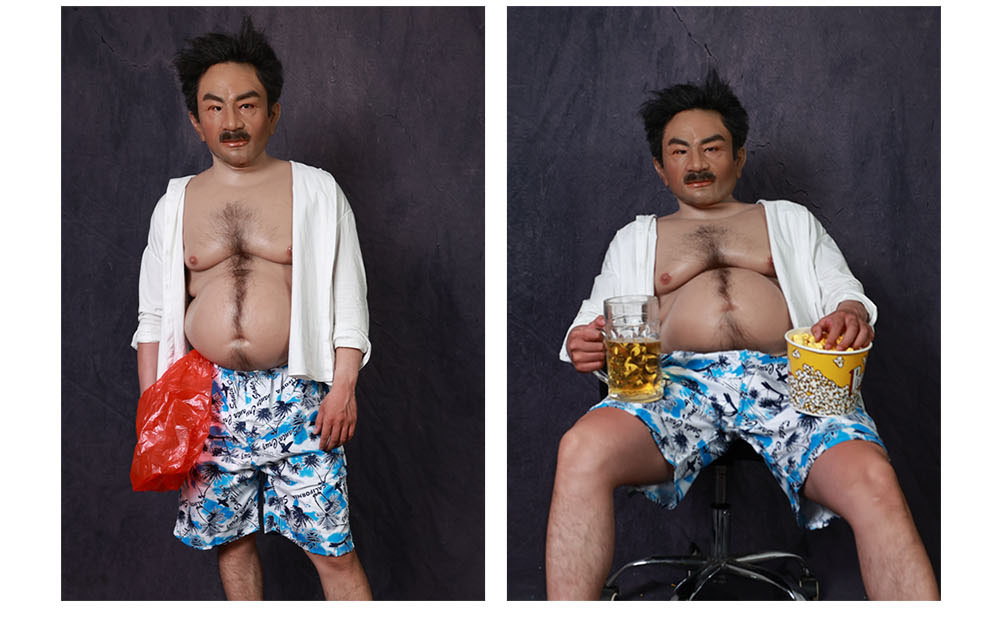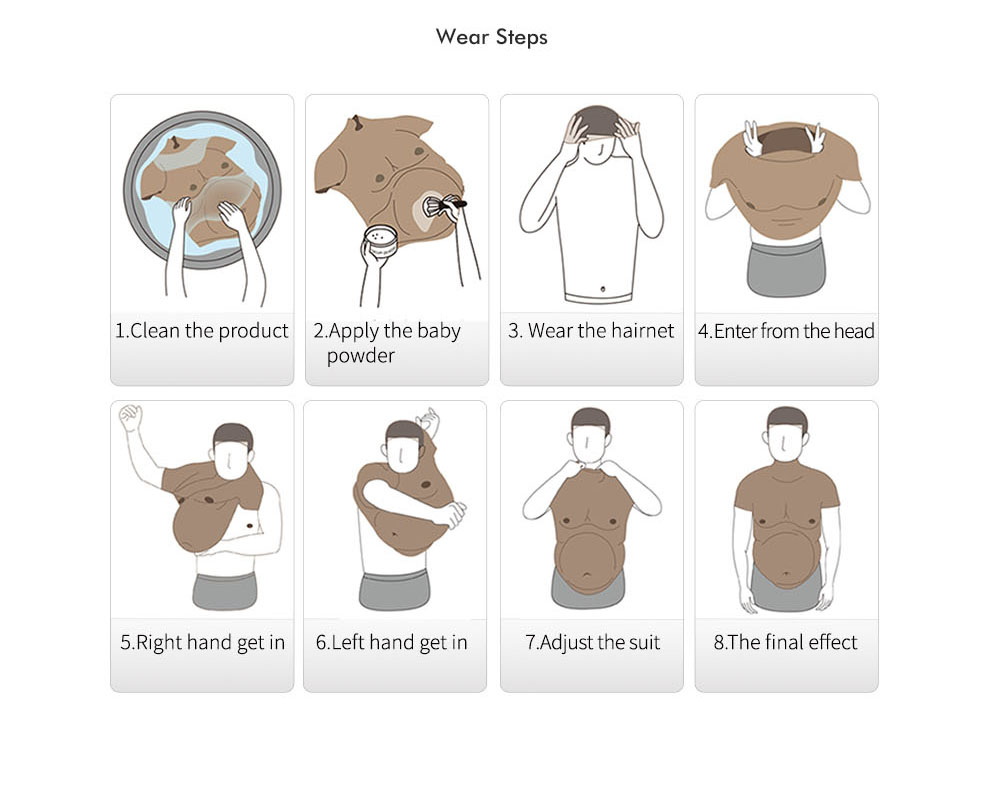 Additional information
| | |
| --- | --- |
| Weight | 5.61 kg |
| Color | |
| Chest & Belly Hair | |
| Add-On | |