Mr. Olympia Realistic Upper Body Muscle Suit
The interior is made of honeycomb, much more convenient,breathable, and comfortable
One piece design
High elasticity and stretchable
The fastest way to build a perfect figure
Enhanced chest muscles and brawny arms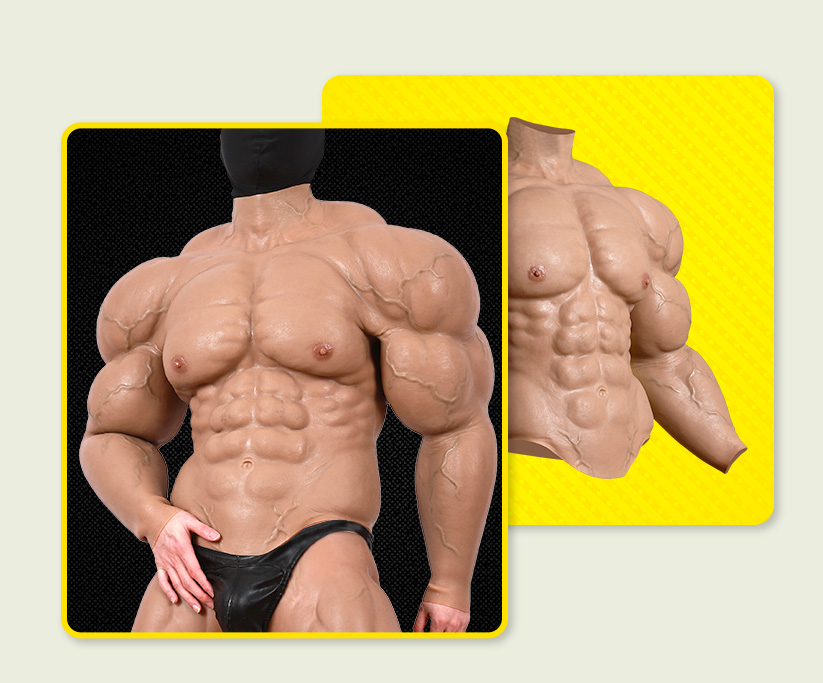 Making Your Ideal Body a Reality
● Unleash Your Inner Hulk
● No sweat, no strict diets
● Instant results, legendary physique
● Instant results
● muscle-bound superhero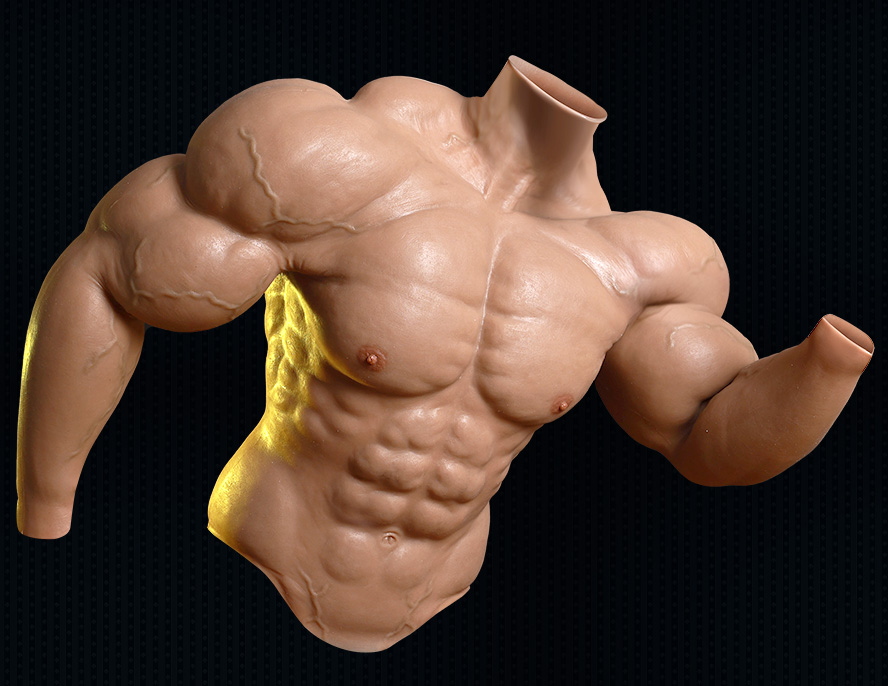 Premium Quality
✔Comfortably lifelike
✔Hypoallergenic
Highly Realistic
✔Crafted to perfection
✔Realistic muscle texture and look
✔Intricate veins and blood vessels
✔Seemingly bursting from your skin
✔Pairs flawlessly with any attire
Designed for Function
Flex without the Gym!
Own powerful muscle definition.
Boost confidence, flaunt a great physique.



Realistic skin texture




Raging veins and blood vessels




Bodybuilding Competitions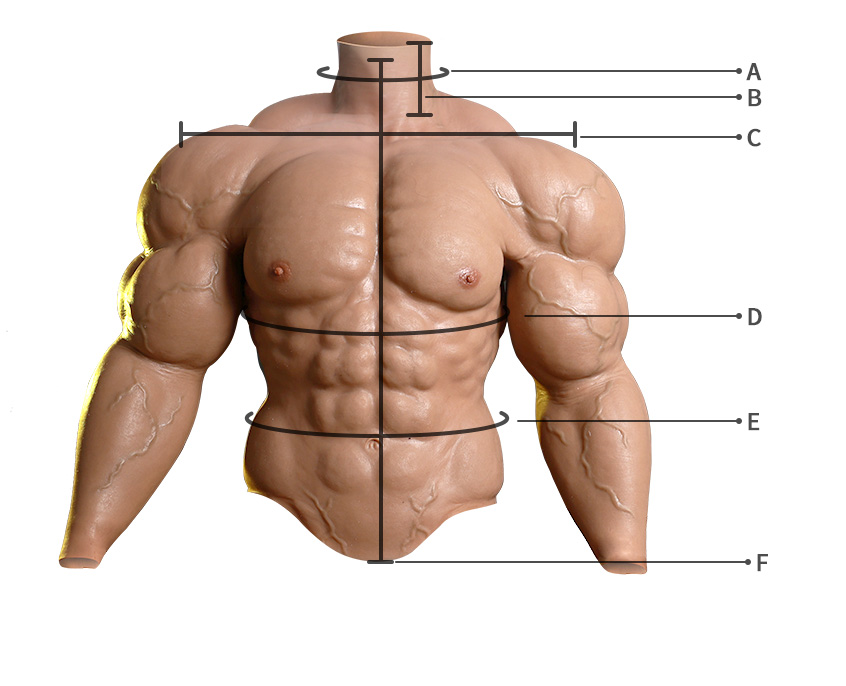 Measurements
There maybe 1cm difference as it is manually measured
| | | | | | |
| --- | --- | --- | --- | --- | --- |
| A | B | C | D | E | F |
| 34cm | 10cm | 59cm | 105cm | 71cm | 64cm |
| 13.4in | 3.9in | 23.2in | 41.3in | 28.0in | 25.2in |
Product weight: 15684g
Suitable Height: 170cm-185cm
Suitable Weight: 60kg-90kg(132.28lb-198.42lb)
Back Zipper for Easy Wear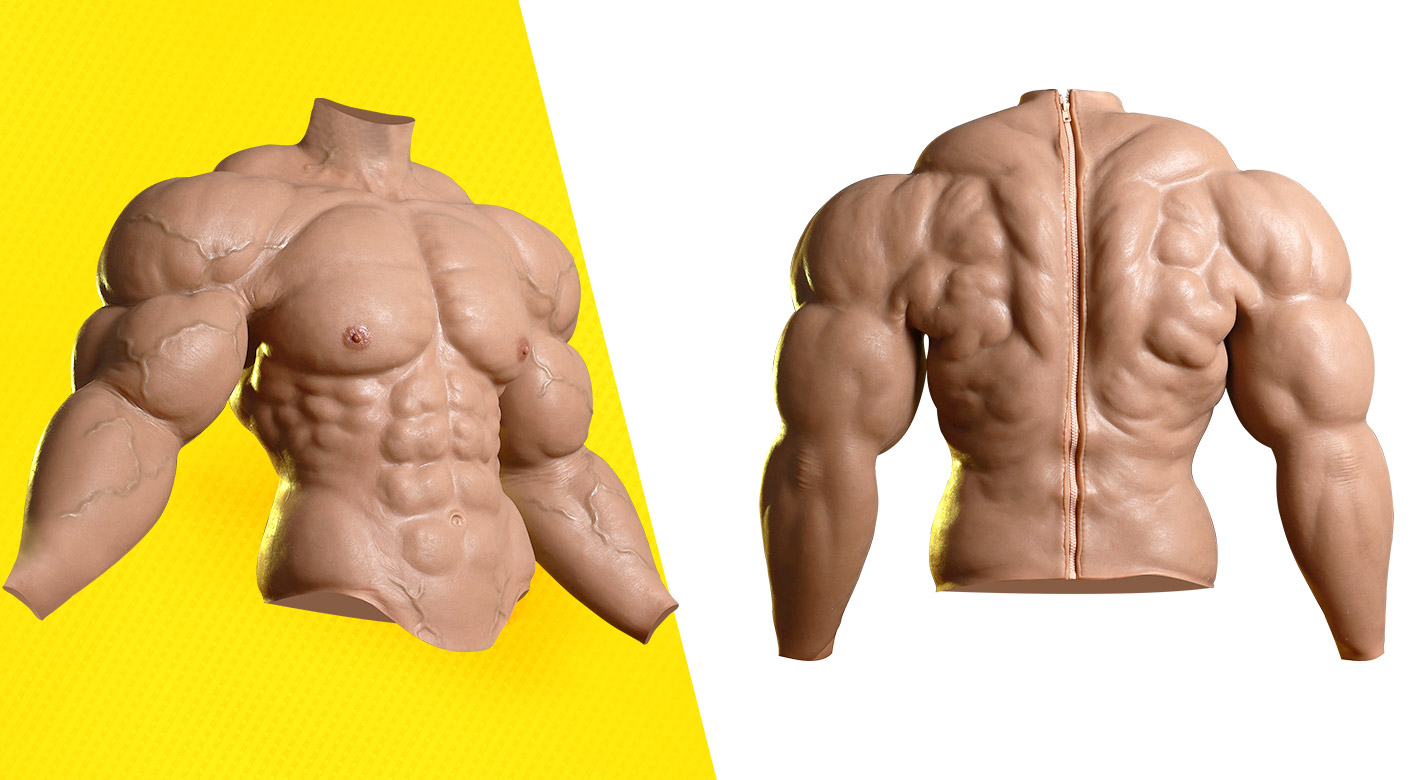 Product Details
Upgrade to Muscle Domination!
Thicker, more compact muscles.
Perfect for bodybuilding events, photoshoots.



Enormous Biceps

Explosive veins and blood vessels




Full Pectoralis Major

Muscle fibers and striations




Honeycomb Structure

Breathability and easy and Lighter weight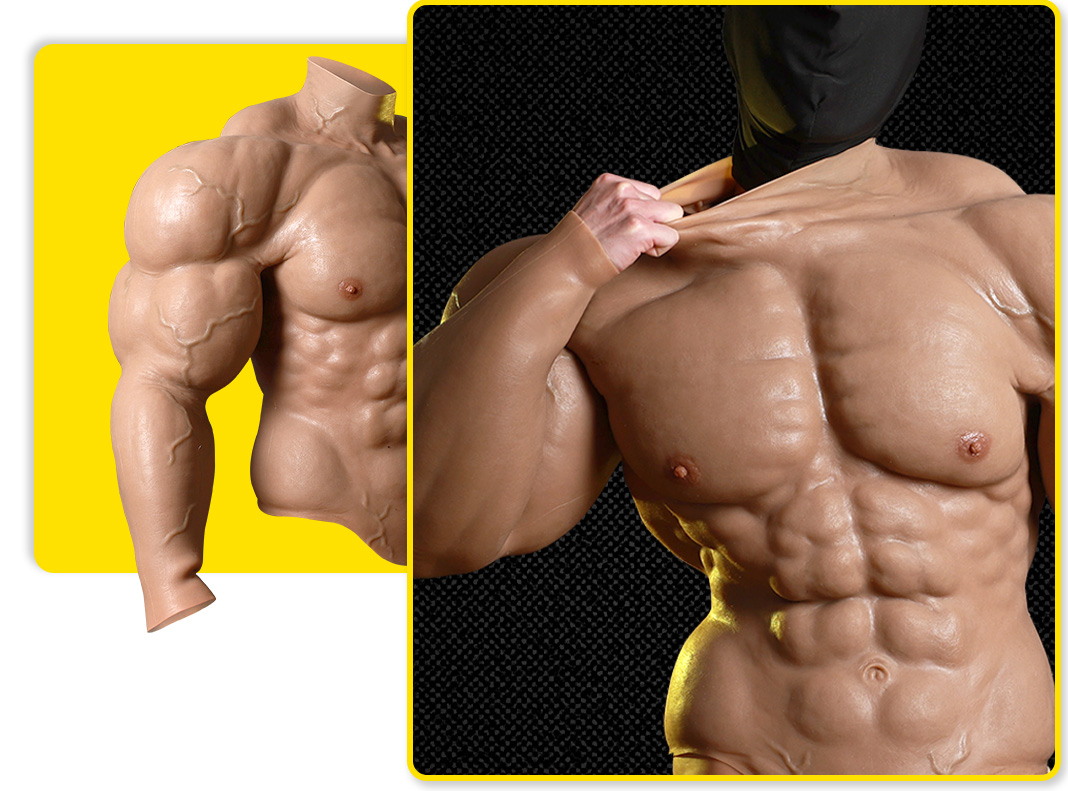 Skin-friendly Silicone
● Crafted from super-stretchy silicone
● Stretch it six times its size
● Without bursting seams or tearing the costume
● Slip it on or pull it off with ease
● Just like a superhero costume change!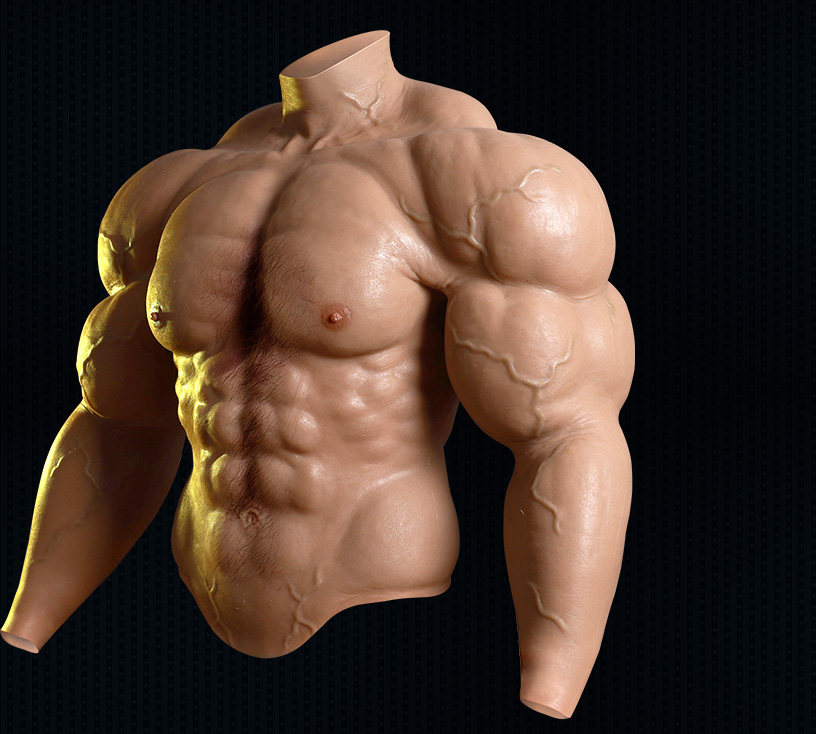 Careful Crafting Service
Remove mold lines from your muscle suit
A seamless look within just 7days
Customized chest hair
Manual chest hair implantation
15-day creation of lifelike chest hair
Four Skin Colors Available
The muscle suit has caucasian, natural, tan, and dark.
Tones to help you choose a costume color similar to your natural skin.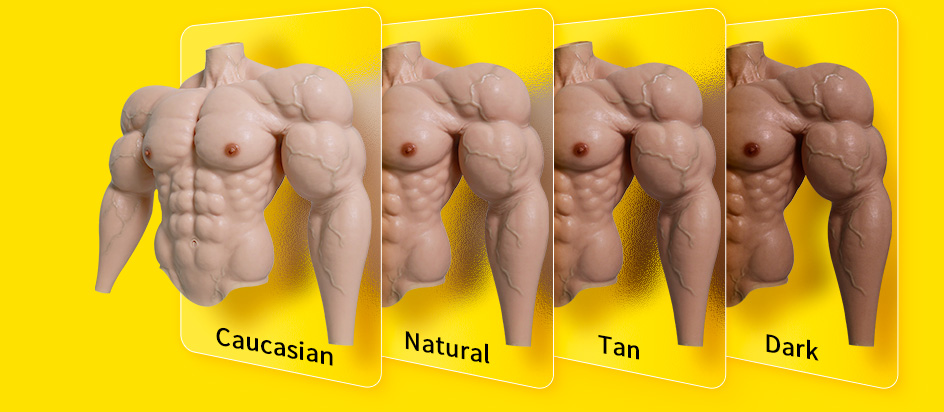 Wear Steps
1.Wash and Clean The Product
2.Apply The Baby Powder
3.Pull the zipper open
4.Slip your right arm through
5.Slip your left arm through
6.Insert the zipper
7.Zip up the entire zipper
8.Final Effect
Additional information
| | |
| --- | --- |
| Weight | 16 kg |
| Muscle-Color | Caucasian, Natural, Tan, Dark |
| Muscle-Chest-Hair | With Chest Hair, Without Chest Hair |
| Add-On | Careful Crafting Service, None |