Black Puppyman Mask + Upgraded Muscle Suit + Long Muscle Pants
Are you the type of person who likes pup play? Do you want to role-play as a pup with a large muscular body? In that case, you found the right place. We offer a set that's perfect for you: a silicone dog head mask, a black upgraded muscle suit, and a black muscle pant long version

Perfect Set For Transformation
The puppy mask is all black with erect ears and a long snout. It features a full set of teeth, complete with long canines. The black upgraded upper body muscle suit features a large, lean, and chiseled torso. It covers the neck area just below the chin and extends towards the wrist and below the abdomen area, giving you ample space to wear it as is with minimal need for coverings. This upgraded product also features natural muscular bulges and dips in all the right places. 
Together, the puppy mask and torso muscle suit create a strong visual impact. You transform into a puppy with a robust body instantaneously. The all-black set also serves as the perfect camouflage in the dark, making your games of Wolf or Hide & Seek even more exciting and fun. The black body suit and puppy mask also give you a latex look without the need to wear actual latex.
Where You Can Use This Set
Pup play is open to all kinds of costumes and paraphernalia. This puppy mask and torso suit set is only one of the many pup play costumes that many people enjoy seeing, wearing, and interacting with. 
The silicone set may extend to other realms outside puppy play, like BDSM or general roleplaying. In BDSM, the person wearing the set could quickly become the dominant one. Depending on your tastes, you can also wear this suit set as a sub to portray your powerlessness despite your powerful-looking body.
Outside of erotic roleplaying and fetishes, you can use this set as a cosplay or costume. In live-action roleplay (LARP), you can become the werewolf that terrorizes the town. You can also use it to embody your werewolf barbarian character from your Dungeons & Dragons games or other similar games. If you're not into fantasy roleplaying games, consider using the dog head and muscle suit set during Halloween or other costume events.
An Offer You Shouldn't Miss
This set is one of our best offers. Buying the dog head mask and upgraded upper body muscle suit will cost you more money. We want to help make your pup's play dreams a reality. We've put together these two in-demand items as a set and given them a fair price.
Note that you can also get your items mold line-free. The mold lines are lines that form during the production of the items. They often appear on the sides of the mask or suit. We have an expert mold removal service you can get for a reasonable charge.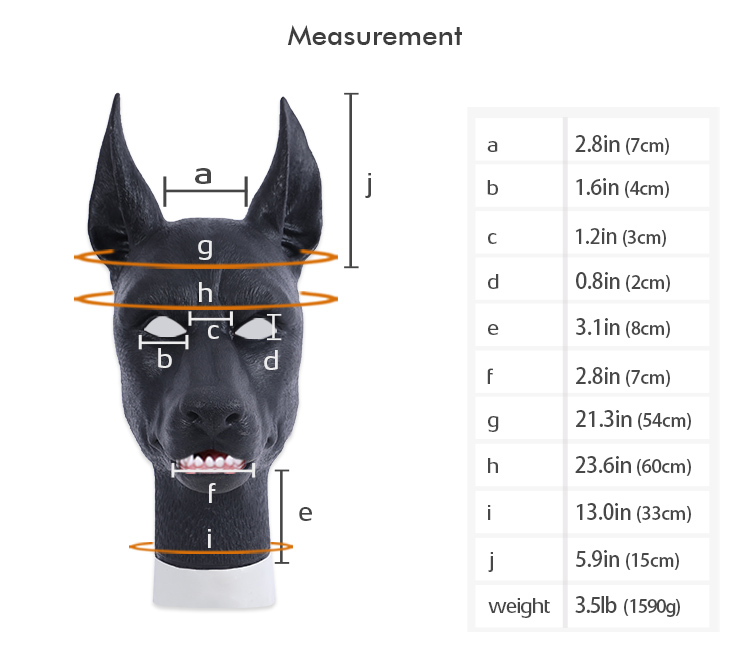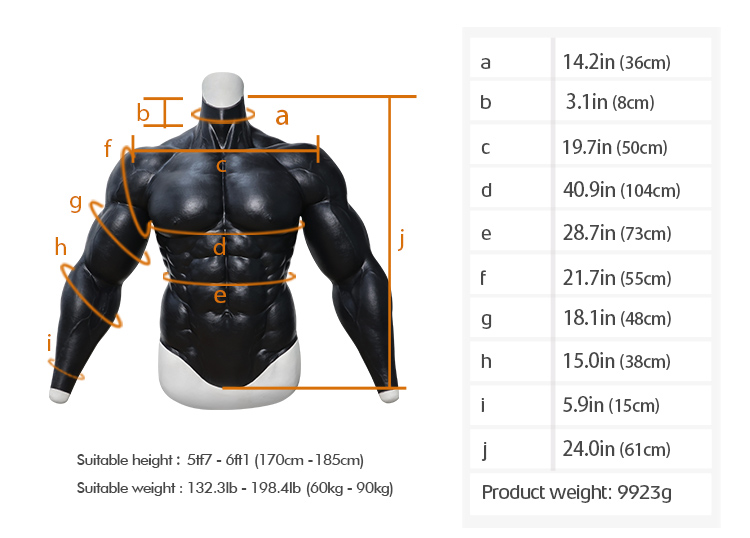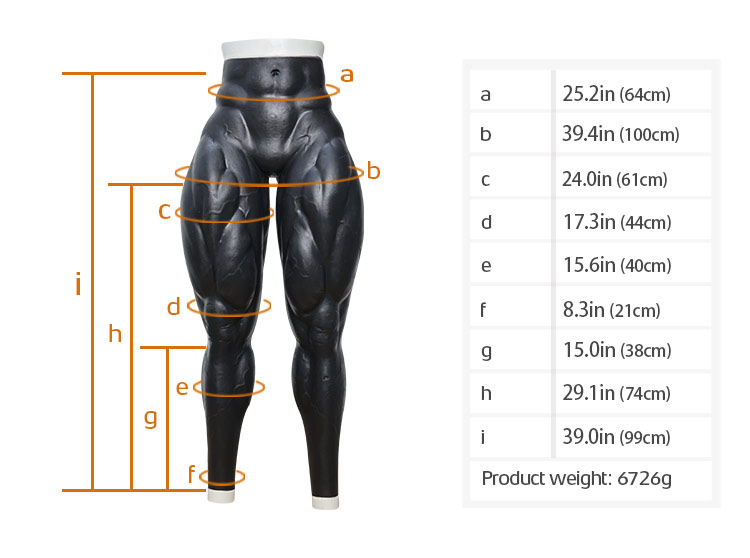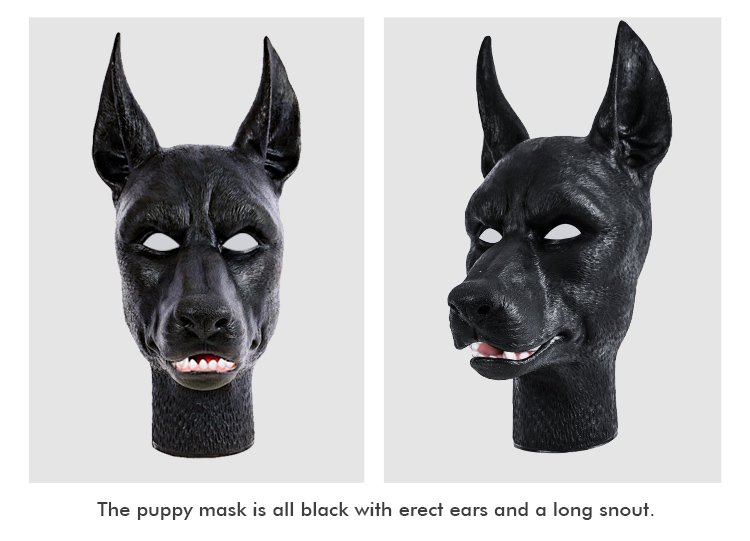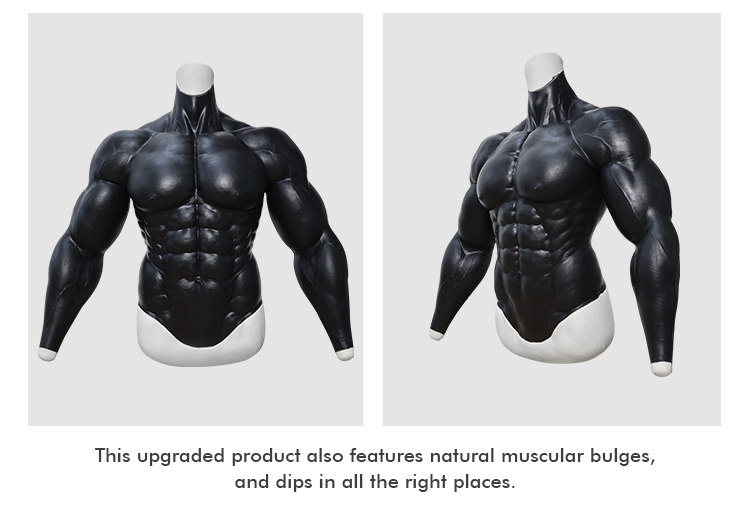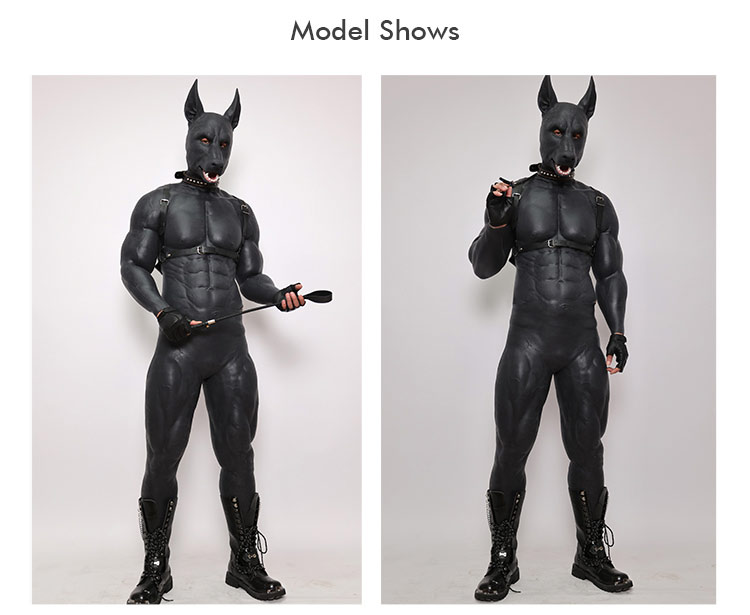 Additional information
| | |
| --- | --- |
| Weight | 18 kg |
| Add-On | |