What's keeping you from using male sex toys? Is it because you are shy, uninformed about sex toys, or believe your sex game is so good you don't need a toy to enhance your sex life? Regardless of why you have given sex toys a wide berth, you are missing out on a fantastic experience. Whether you are single, playing the field, or in a long-term relationship, a male sex toy is an essential gadget to have if you want an adventurous sex life. This article will discuss some of the best male sex toys you can add to your collection.
15 of the best male sex toys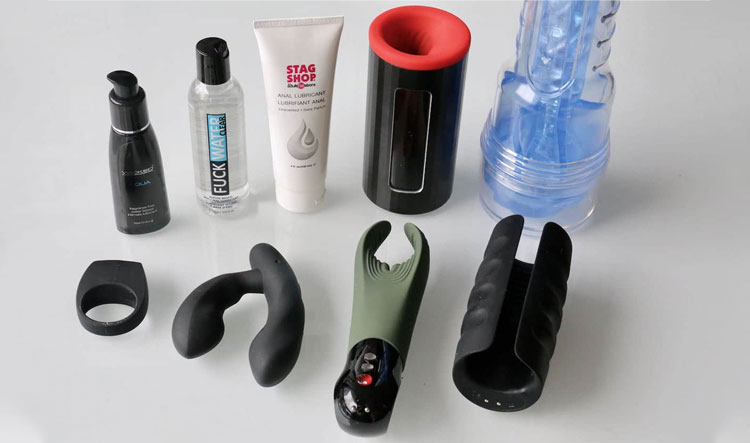 Choosing adult toys can be a challenging experience, especially if it's your first time. Do you look at the quality, brand, material, reviews, or price? Sex toys for men come in different sizes, designs, and categories, giving men a wide assortment of pleasure tools to play with.
Here are some of the best sex toys for men you can use:
Anal beads
Have you truly experienced fantastic sex if you have never felt the pleasure of anal beads sliding in and out of your butt? Anal beads are perfectly designed to stimulate your nerves with pleasurable sensations that can cause explosive orgasms. If it's your first time exploring anal play, an anal bead is the ideal sex toy to introduce you to butt stuff. . Anal beads are made of skin-friendly materials, so they are safe to insert into your body. They are also soft and comfortable, giving you a pleasurable experience when using them.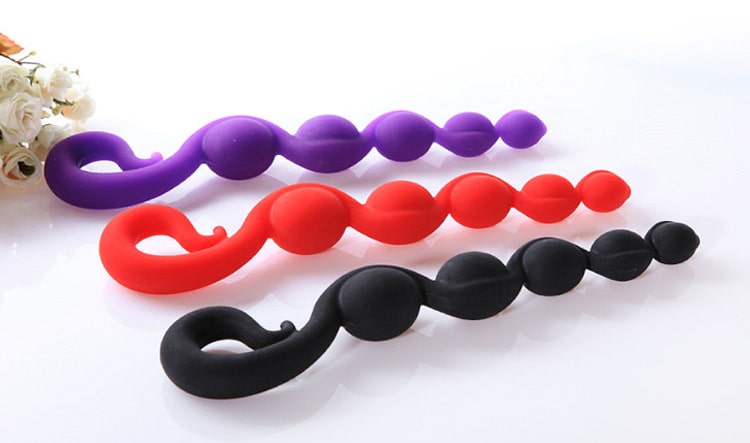 Have you ever wanted to dominate a sexual partner but couldn't because you had a small penis, erectile dysfunction, or simply couldn't get it up? With the male harness, your anxiety about maintaining a hard-on during sex is a thing of the past. The male harness contains two holes: one for your penis and the other for a dildo, giving you an alternative when your penis needs a timeout. When your partner wants to keep going after ejaculation, and your penis refuses to rise to the occasion, you can strap on the harness, insert a dildo, and have fantastic sex.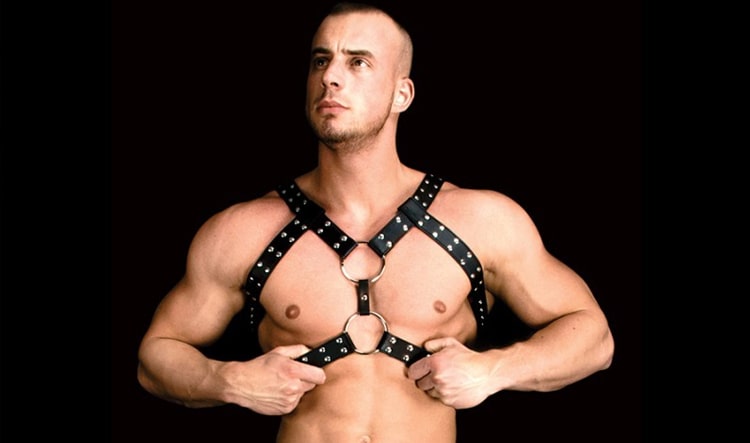 Cock rings
If you are looking for a sex toy that can boost blood flow to your penis and give you an enormous hard-on, try using a cock ring. A cock ring is arguably one of the best sex toys for penile stimulation because it makes it easier for you to maintain an erection, hold back an orgasm, or make your hard-on look bigger and more impressive. Whether you are looking for a unique male sex toy for solo play or with a partner, a cock ring will enhance your sexual enjoyment.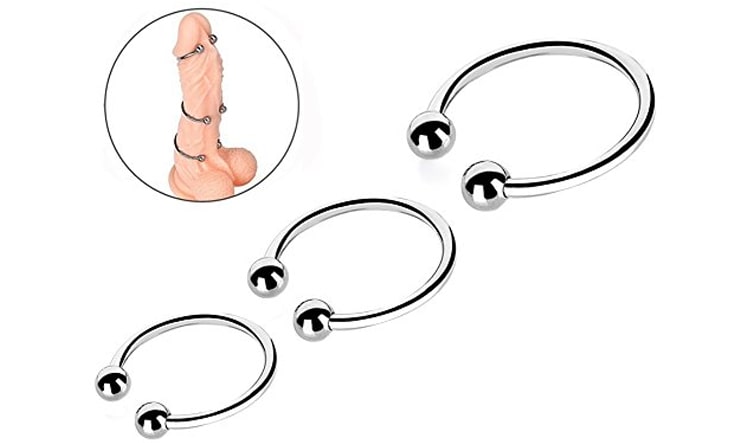 Are you aware men have a g-spot in their butt? The A-spot, located in the prostate gland, is the male equivalent of the G-spot and has the potential to induce powerful orgasms that can leave you craving more anal play. A butt plug is one the best male sex toys to stimulate your A-spot, located around the prostate.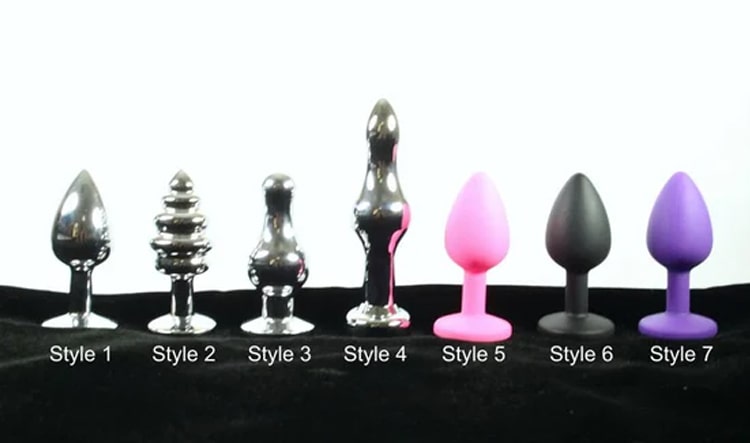 Prostate massager
A prostate massager takes the title of the best male sex toy simply for its ability to stimulate sensory overload that leads to explosive orgasms. The trick to selecting a great prostate massager is to choose a toy that easily slides deep into your butt t massage your male G-spot while massaging the perineum from the outside.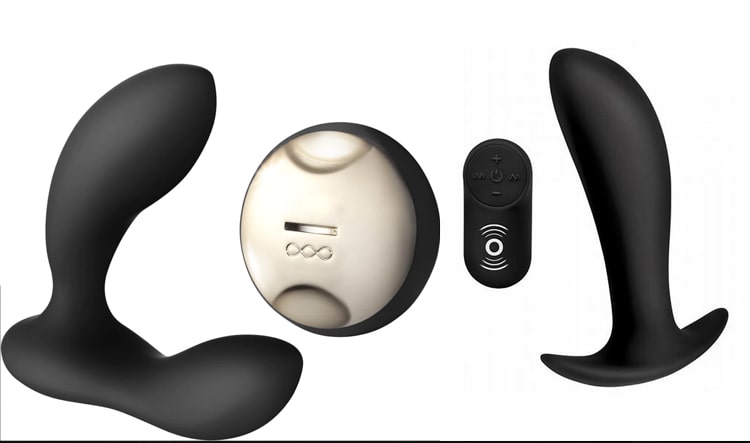 Masturbation sleeves
A masturbation sleeve is one of the best sex toys for men to stimulate penile pleasure. A masturbation sleeve is perfect for solo play because it's easy and convenient to use when you are alone. To use the sleeve, insert your penis into the toy using the entry point, and rub it until your body erupts into full-body orgasms. Ideally, use masturbation sleeves in the bathroom or when showering because the toy allows your semen to drip out at the other end.
Like most silicone toys, the masturbation sleeve requires a lubricant to enhance your sexual experience and prevent the material from tearing.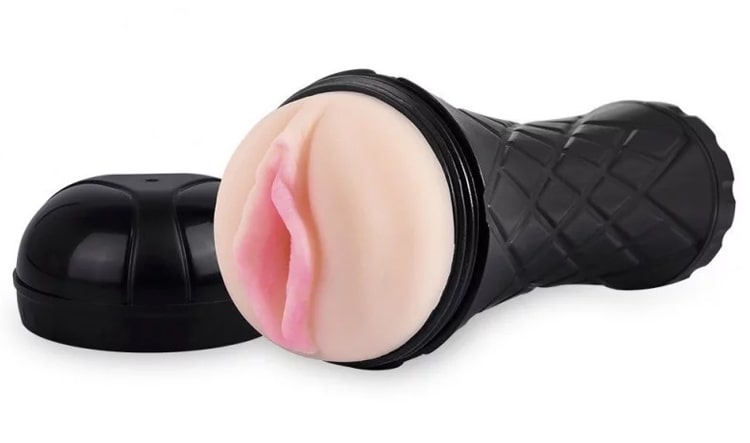 Dildos
Some men's sex toys are pretty similar to those used by women. While dildos are usually associated with women, you can find amazing dildos that stimulate sexual arousal in men. If, for whatever reason, you don't want to penetrate your partner with your penis, you can use a dildo shaped like a penis to simulate anal pleasure. Dildos come in all shapes and sizes, so you can quickly get one matching your preference, from minor to extra large sizes.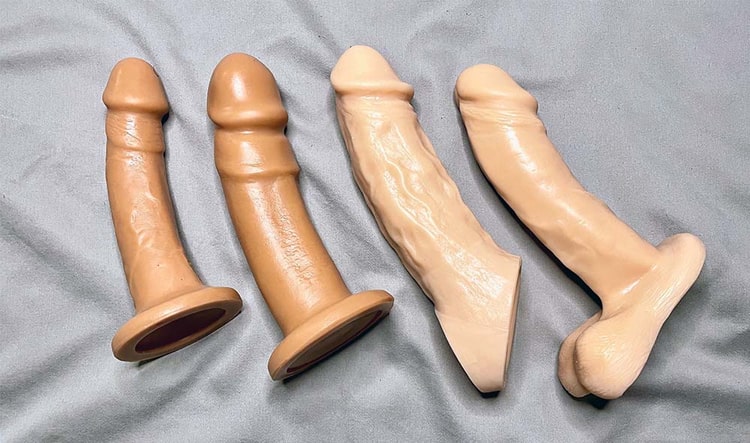 What do you do when you are ready to have sex with a fantastic partner, but your penis is slow to rise to the occasion or won't hold an erection? A penis pump is the ideal sex toy to help you get a harder erection. By placing the penis pump on a flaccid penis and gently pumping, blood flows into your penis, allowing you to get an erection.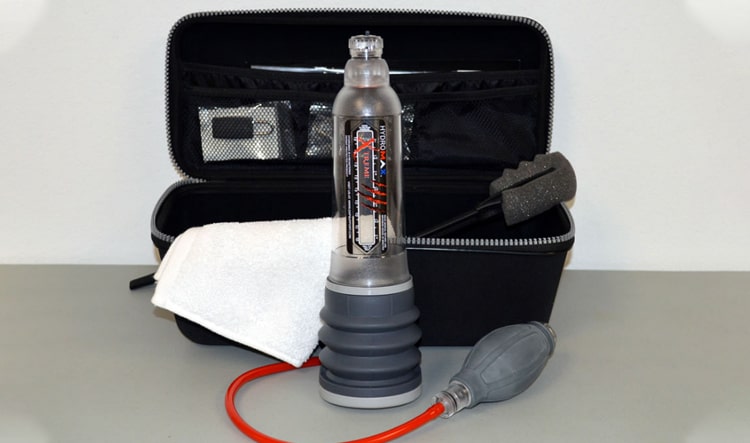 In a world where the size of his groin sometimes measures a man's masculinity, having a small or unimpressive penis size can be emasculating. If you are insecure about your penis size, then a penis extension is an ideal male sex toy to gain. While you can swallow pills or have surgery to enhance your penis, these options are risky, physically and mentally draining, and expensive. Fortunately, you can use a penis extension to get your desired penis size at a reasonable cost effortlessly. A penis extension is like a penis sleeve with a tip that adds your penis size.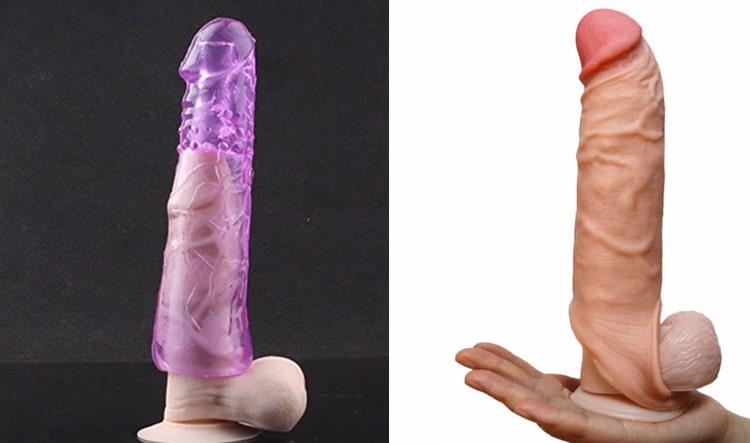 One perk of being gay is receiving incredible blowjobs. Oral sex is fun, exotic, and pleasurable, and results in explosive orgasms. While it's not always possible to get someone to give you blowjobs every time the mood hits, you can use a sex toy that gives you equally, if not more sexual pleasure. A blowjob masturbator is the perfect sex toy to use when you want to replicate the feeling of a warm mouth around your penis.
The blowjob toy is a unique male masturbator because it perfectly imitates a human mouth in texture, temperature, and the sexual pleasure it can derive. Unlike most male masturbators, the blowjob masturbator can warm up to 40c, making you feel like you are receiving oral sex from the most experienced lover.
Masturbation egg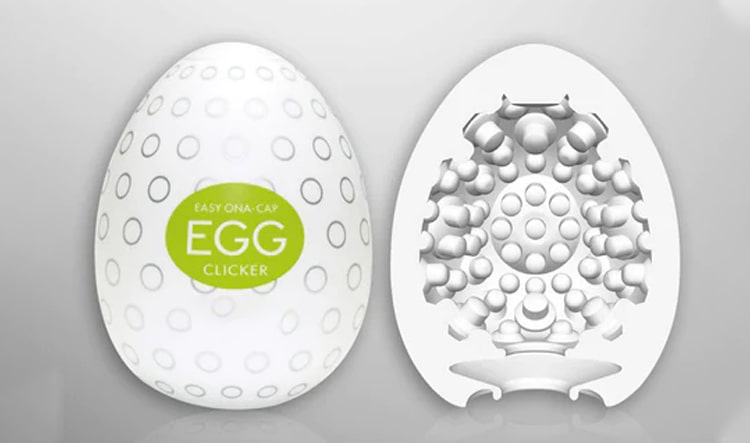 When you think about adult toys for men, you may visualize anal toys, cock rings, or butt plugs, but rarely would you think about an egg-shaped sex toy. As bizarre as it might sound, a masturbation egg ranks high among the world's best men's sex toys. A masturbation egg is a silicone-made sex toy with an egg casing specifically designed for people with penises. The inside of a masturbation egg is layered with soft ridges with different vibration patterns that stimulate new sensations when you insert your penis inside the male sex toy.
Lube
While a lubricant is not a sex toy in the strict sense of the word, it's a must-have for every gay man. Whether playing with your hands or using a toy, lube is handy when you need lubrication during sex. If it's your first time having sex, especially if you are receiving anal penetration, ensure you use a generous amount of lube.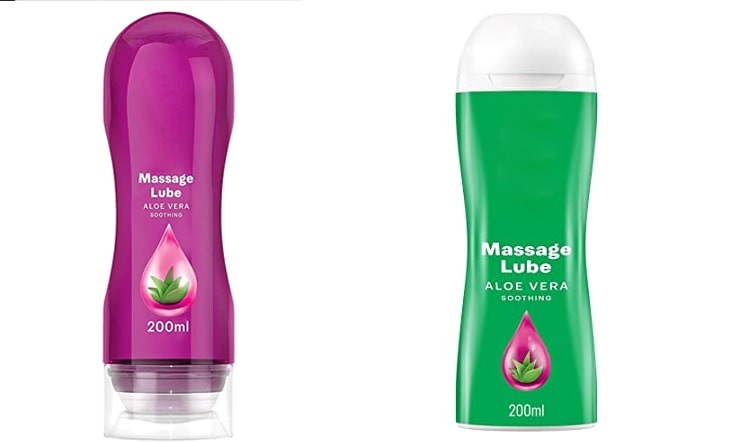 Remote controlled vibrator
The remote-controlled vibrator is the best male sex toy for solo and couples' play. When your partner is out of town, it doesn't mean your sexual exploration comes to a stop until they come back. You can download an app on your phone that lets you control the vibration on a male vibrator, allowing you to arouse your partner remotely.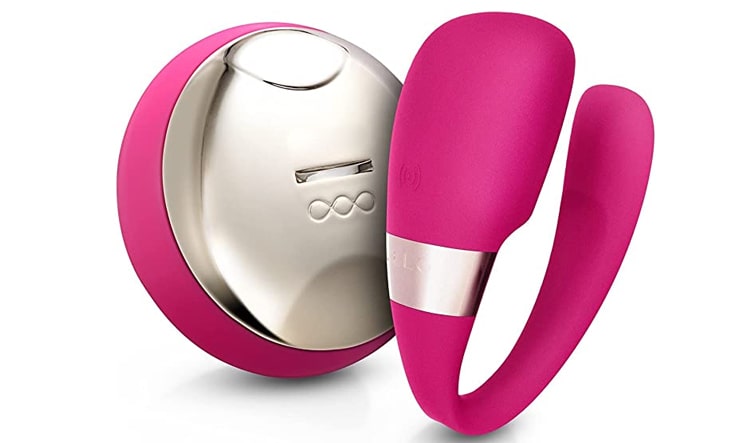 Sex toy cleaner
Messy sex is sexy. The messier your bed, kitchen, or shower looks after sex, the more fun you are likely to have. After a fun night of orgasmic sensations, you must clean up all the body fluids, lube, bacteria, toys, and other props you may have used to enhance your sexual experience. A sex toy cleaner comes in handy when you want to leave your playroom and sex toys in pristine condition.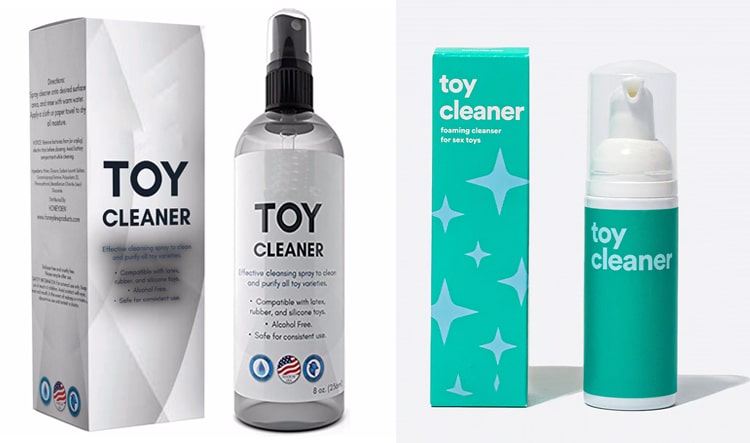 P-spot orgasms are incredible, but they are like child's play compared to male G-spot orgasms—prostate stimulation results in amazing full-body orgasms that will leave you feeling nostalgic for days. From entering your anus, the anal path to the prostate gland, your back door is filled with nerves you can stimulate to derive multiple pleasurable sensations that can cause explosive orgasms. Unlike most glass-made male sex toys, the vibrating glass prostate massager contains vibrating functions that increase feelings when you insert the toy into your anus. The toy contains different vibration patterns that you can decrease or increase depending on the pressure you want to experience.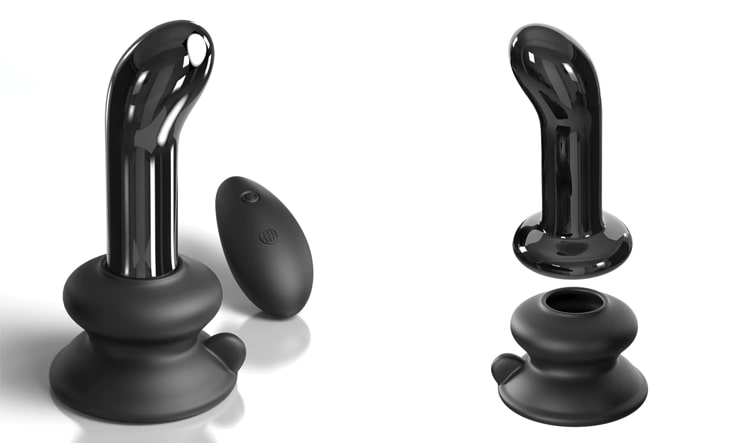 Conclusion
As a gay man, you can never underestimate the value of having good sex toys. Whether single or in a relationship, a male sex toy can significantly enhance your sex life. From helping you explore anal play and improve your masturbating and oral sex skills to enabling you to maintain sexual stamina, sex toys for men are essential for having great sex.