It isn't a wonder why people into anal play subscribe to the magic and wonders of butt plugs. It's a great way to shake things up and get your body ready for new experiences, whether you've never tried them or are already a fan of anal sex. However, you should know a few things before diving into butt plug play.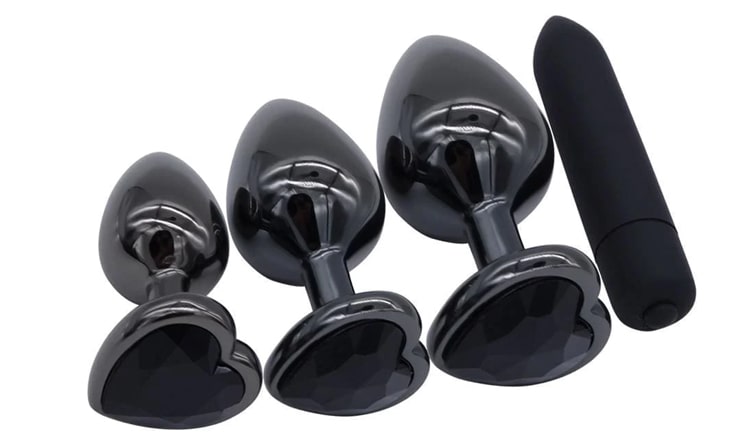 When it comes to anything involving your anus — and yes, that does include your rear region — you may not be the biggest fan. Backdoor play is not everyone's cup of tea. Thus, we posted this guide to teach you how to turn butt plug play into a pleasurable and sensual experience for you and your partner. Read on to know more about butt plugs.
Before the nitty gritty details of butt plug play, let's first define what a butt plug is. What are butt plugs used for?
A Plugin My Anus: What Is a Butt Plug?
Butt plugs are anal sex toys inserted into the anus during sexual activity. They are designed with a tiny tip and a more significant center to make insertion easier. To prevent the sex toy from slipping into the rectum, the end of the plug often has a thinner neck and a flared base.
Butt Plug Materials
Here are some butt plug materials you can choose for yourself or partnered play: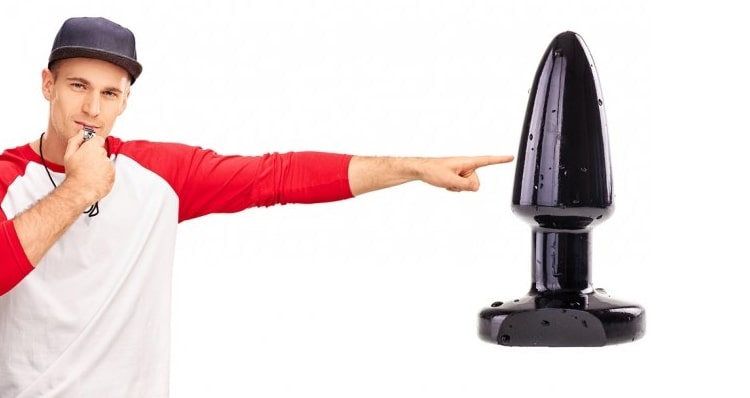 Glass BUTT Plugs
Glass plugs are not only aesthetically pleasing, but they also provide a sensation that other materials can't. Don't worry about the glass breaking because most glass plugs are made of shock-resistant glass called pyrex. This type of anal toy is also fully bacteria-resistant and completely body safe.
Soft Silicone butt plugs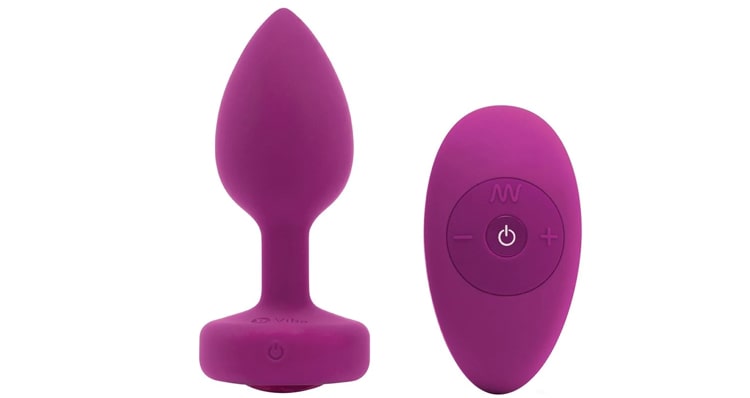 Soft silicone plugs are best for beginners. You must put lube on it, gently stick it inside, and begin your sexual experiments. It's the most comfortable and is better than rubber.
Stainless steel BUTT plugs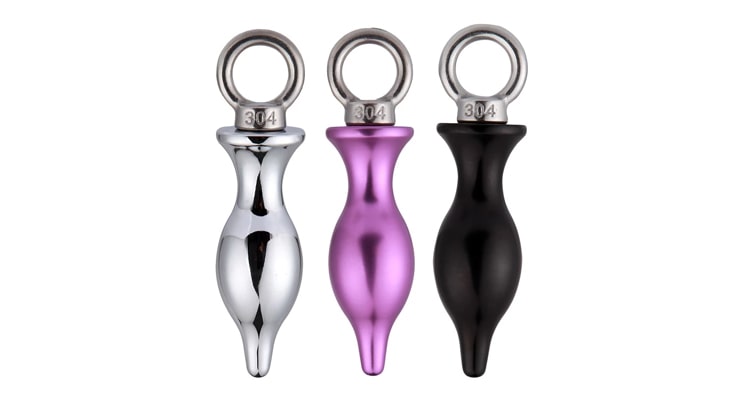 Stainless steel plugs are perfect if you want to feel the weight of the toy and if you're after a more intense sensation. Some anal toys are explicitly shaped for prostate stimulation but can also be used for women's anal pleasure.
Butt Plug Sizes and Lengths
Before picking the size and length, you should first know your limit. For example, you must first see how many fingers you can fit to know the circumference you're comfortable with.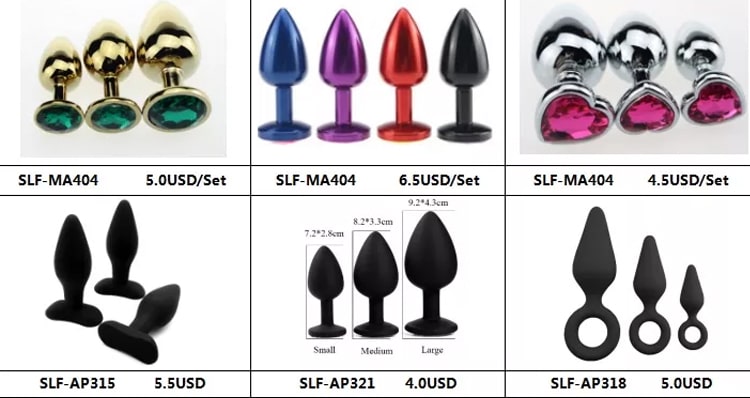 Additionally, anal training kits are essential if you're starting. Some butt plugs in a set usually have three to four sizes you can choose from. Some bulbous or tapered. Their diameters will vary depending on the brand you choose.
Other Butt Plug Features
Standard butt plugs are sleek, tiny, and slim, making them excellent for beginners. But if you're looking for extra features, some plugs have:
2 in 1 plug for vaginal and anal penetration

vibrating butt plugs

squeezable plugs

flexible silicone plugs

beaded butt plugs

tail plugs
The Pleasure of Butt Plug Play
The primary purpose of a butt plug is to make you feel good. According to psychotherapist and sex therapist David Ortmann, the anus can be a fantastic source of pleasure. Thus, butt plugs, with a lot of lubrication, are an excellent method to loosen up the anus and get something inside.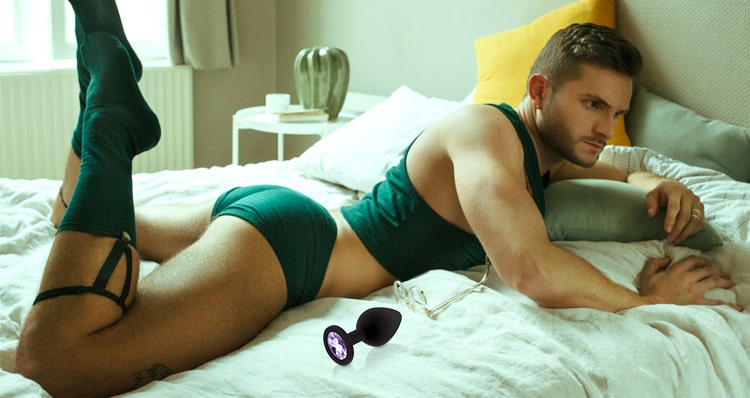 Below are other reasons why people are interested in trying out butt plugs.
Why Use a Butt Plug?
What can butt plugs do for you? Whichever you desire. Others use them as a BDSM accessory, while still others use them to get more accustomed to and comfortable with backdoor play.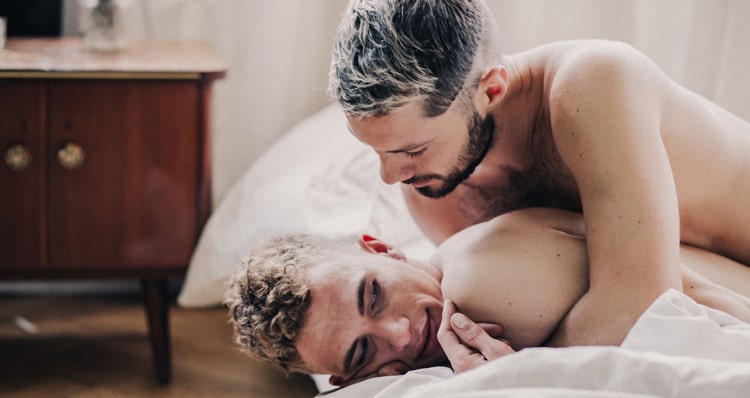 A butt plug can also enhance enjoyment in three ways, whether you're masturbating alone or with a companion.
Get more out of your nerves

: Butt plugs can enhance the intensity of a sexual encounter by stimulating the sensitive nerve endings in the anus and rectum.

Mind

–

blowing orgasms

: A butt plug and lubricant help you reach an anal orgasm by stimulating sensitive erogenous zones. To create a prostate orgasm, massage the prostate gland, which is located below the bladder and near the rectum, with butt plugs.

It makes you a pro at anal

: You can get your sphincter muscles acclimated to the sensation of anal penetration by using butt plugs to prepare for anal sex with your partner.
Penetrative anal-sex preparation is often done with butt plugs. Remember, the rectum does not self-lubricate like the vagina. Thus, butt plug play might intimidate, especially those who are first-timers.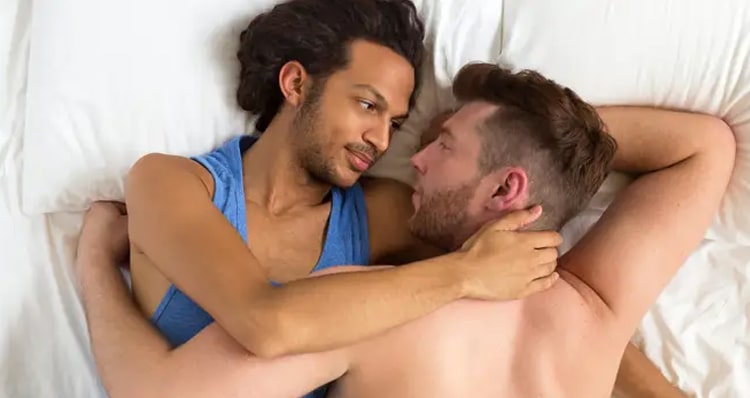 Below, we'll discuss what to expect in inserting butt plugs.
Backdoor Sensations: What Does a Butt Plug Feel Like?
Plug play is how it feels among the most curious aspects of the butt. There is still a considerable amount of taboo associated with anal play; this matter is often unheard of.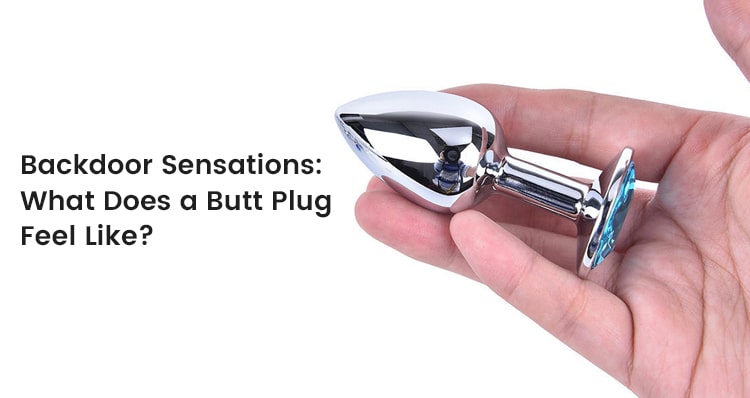 According to sex instructor Timaree Schmit, it's crucial to warm up your butthole with lubrication and more minor things like fingers and butt plugs before engaging in penetrative sex with a strap-on or penis. Sensations might differ from traditional intercourse. Below are some descriptions of what a butt plug may feel like.
Wearing a butt plug, according to Struyk, puts some more pressure inside the vaginal canal; if they involve penetration, it will feel different and tighter, which some people and their partners enjoy.
According to Struyk, anal plugs can also help men with prostate problems. "Plugs can be moved in and out, twisted side to side, or even moved by your own body to produce various sensations. Although it relies on the plug, a simple one will give the area behind the ears a sense of stretch and fullness."
Kinds of Plugs: What Types of Butt Plugs Are Available?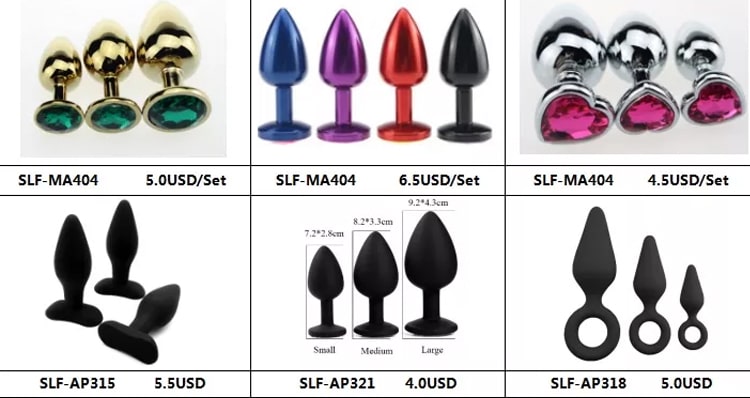 Are you curious about anal sex? As a beginner, you must know that you can't just shove anything down your rectum. It also pays to consider the type of butt plug most suited for your body type and level of experience.
Nonvibrating Butt Plug Options
Cheaper toys are fantastic when testing a new sex toy that you're not sure you'll enjoy. Nonvibrating butt plugs can be an excellent gateway for anal play as they are inexpensive and can be handled easily by newbies.
Vibrating Butt Plug Options
Are you ready to let go and have some fun? With vibrating anal play toys, you'll be pushed out of your comfort zone. This is guaranteed to offer extra naughtiness to your bedroom with its many settings, pulses, and remote control.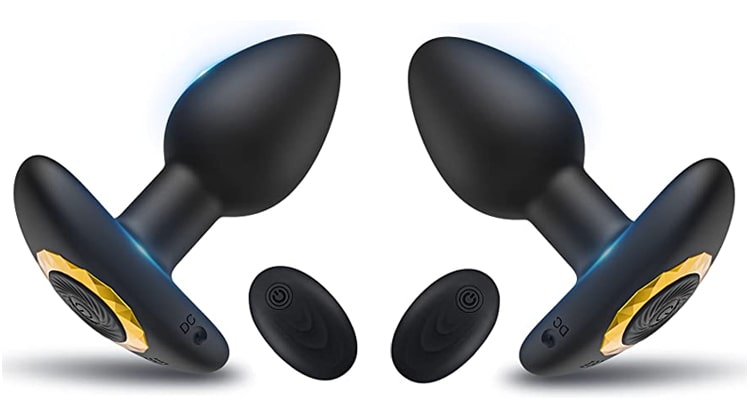 Doing the Kink: How to Wear Butt Plugs?
As a general rule, beginners should start with a smaller toy. To make insertion easier, little plugs the size of a finger or two should be used. This will allow you to expand the tissue around your anus. Eventually, you may want to go to larger plugs, some of which are as huge as a fist in diameter. Below are other steps to consider in wearing butt plugs.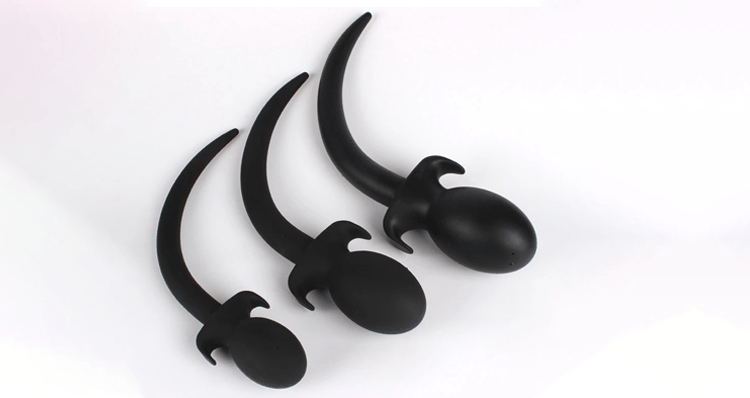 1. Take some time to get excited before putting the butt plug. When you're activated, your muscles relax, making it easier for you to experience anal stimulation. Before inserting a butt plug, practice several foreplay techniques with your spouse.
2. When wearing a butt plug, have lubricant on hand and reapply as necessary to avoid discomfort. Most butt plug materials can be lubricated with water-based and silicone-based lubricants.
3. Anus-related sexual activity demands exceptional hygiene. If you don't practice good hygiene, bacteria from your colon can migrate to your mouth or private parts and infect you. Warm water, mild soap, or sex toy cleanser should be used to wash your butt plug before and after each use.
Drip Options: How to style with a butt plug?
By now, you might be already convinced of exploring the world of butt plug play. You might wonder what clothing will go well while wearing butt plugs. Below are some options that won't get you out of style.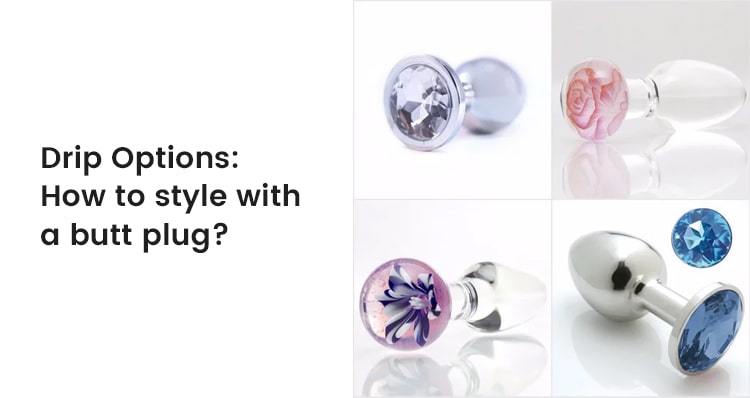 Apertural Plug
Apertural plugs are often incorporated in pup play. Pups bite onto bone-shaped mouth gags, making the sensation of biting and having something stuck in your ass phenomenal. If you want to turn it up a notch, you can also try dog masks from Smitizen to make your pup and butt plug play an out-of-this-world experience.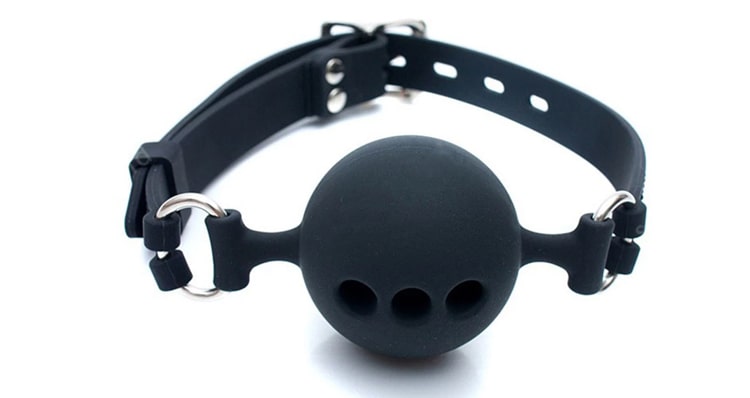 Hood
People have been highly creative with butt plugs. Some offer animal tail-inspired butt plugs that can be matched with hoods and hairbands both for men and women. This can add flare and newness to your sexual play.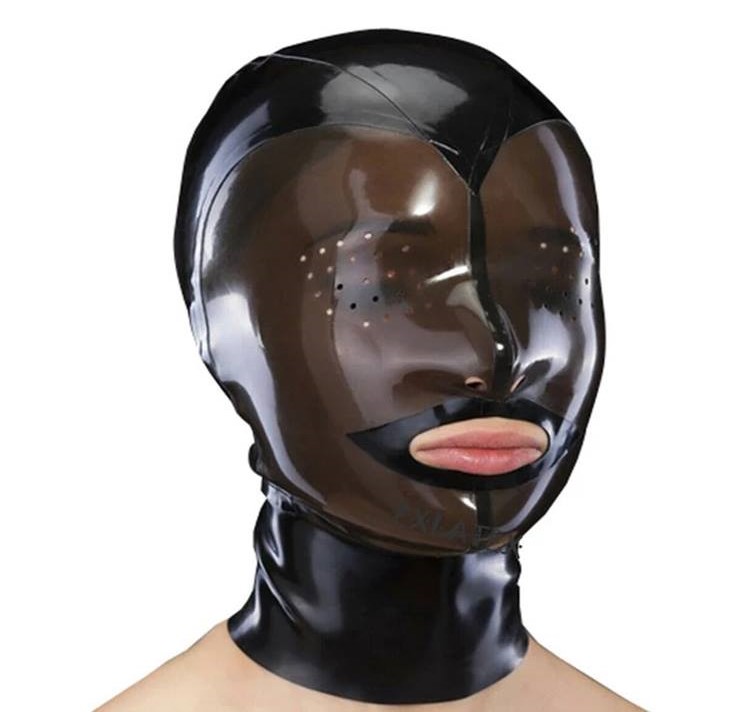 Muscle suits, especially those marketed by Smitizen, can instantly give you an attractive physique while conducting your butt plug play. Imagine getting poked from behind while looking muscular with abs, broad shoulders, big biceps, triceps, and augmented pecs. You can get these with zero sweat by wearing muscle suits.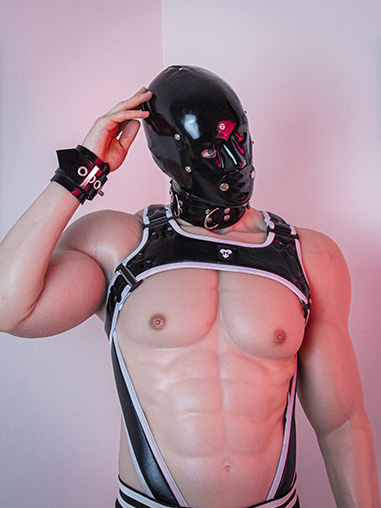 A fitted suit closely embraces your frame, mimics the tone and texture of your skin, and instantly makes you appear more mature. Muscle suits are skin-friendly, cozy, and highly elastic silicone materials, making them simple to put on and take off.
You might also want to try body suits if you need extra support keeping your butt plug in. The snug fit and arousing latex material of Smitizen body suits are sure enough to satisfy and intensify your butt plug play.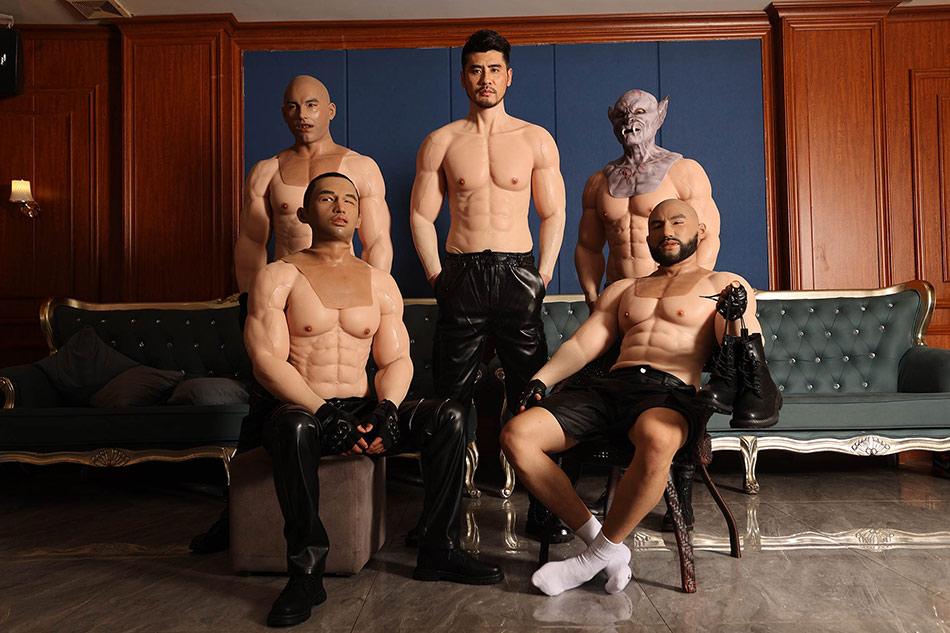 Final Thoughts
Sammi claims: "Many people avoid performing the necessary research on butt plugs because they are embarrassed about anal play, which increases their risk of accidents. Because household products are nicely formed for insertion but poorly shaped for recovery, those who utilize them frequently experience difficulties. Don't put anything in your butt if it wasn't designed for butt play."
Additionally, keep in mind that sex toys must be constructed of a non-porous substance, such as silicon, glass, or stone, as these can be thoroughly cleaned and won't transmit illnesses or STIs.