If you've ever struggled with an erection, a penis pump may be your last hope of getting it back on track. This gadget can give your penis size and sexual experience an extra boost. Read on to know more about how you and your partner can benefit from this device.
You can use penis pumps to improve penis length, girth, erection hardness, and more challenging erections between the sheets if you think it would be beneficial. Masturbation or mutual sex play with a partner can be made more delightful by using these gadgets.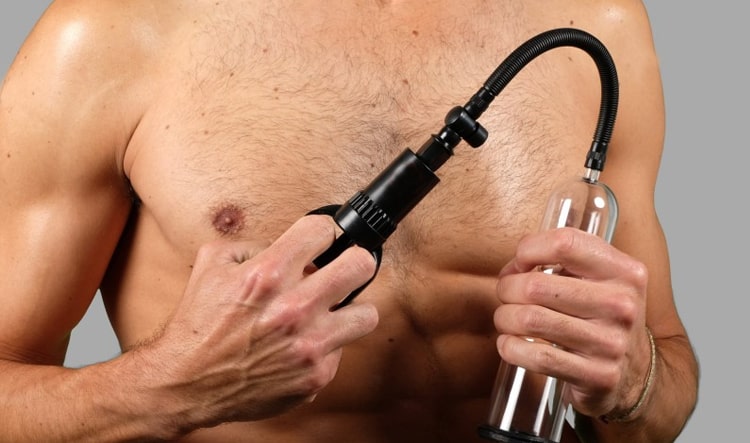 This guide will cover everything you need about penis pumps, how they work, and other fun options to up your game in the bedroom.
What Is a Penis Pump?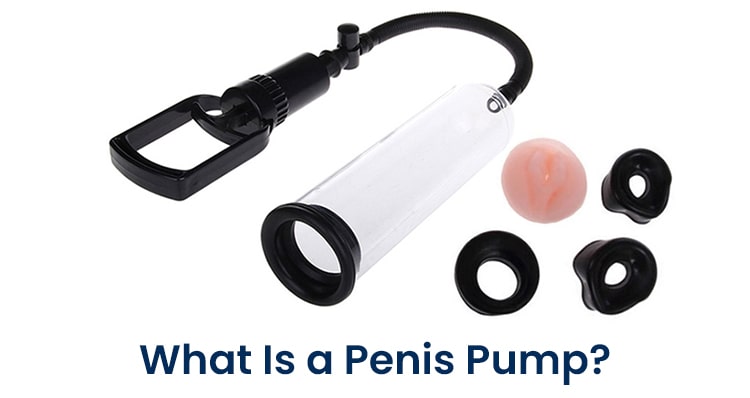 A penis pump, also known as a vacuum constriction device, is a gadget that can help men in getting and holding an erection for longer periods. It is a vacuum device that pulls blood into the penis. It improves erections by engorging the tissue with fresh blood.
An erection can be prolonged by using a penile pump, which comprises a plastic tube that fits over your penis and a pump attached to the tube. It can also be made out of:
● an acrylic cylinder
● either a manual or electric vacuum mechanism
● and a comfort pad or sleeve
A vast majority of males age 70 and older and about 40% of men age 40 and older both have erectile dysfunction (ED). It may impact one's self-worth and confidence, which may cause issues in a romantic partnership. Penis pumps are brilliant solutions to explore in addressing problems with ED. 
Though, it is worth noting that if you have moderate ED, a penis pump can be a non-drug treatment option to take into account. However, for someone with mild and severe ED, a penis pump might not be the best option.
Using a penile pump with an ED drug like Viagra, Cialis, or others is a terrific idea. Moreover, men who endured radiation and other cancer treatments are prescribed to try penis pumps to achieve and hold erections.
In some way, penis pumps work similarly to the way cock rings do. The latter also assists men in holding an improved erection longer since it will restrict the blood flow and maintain the blood in the penile tissue.
 Why Are Penis Pumps Becoming Popular?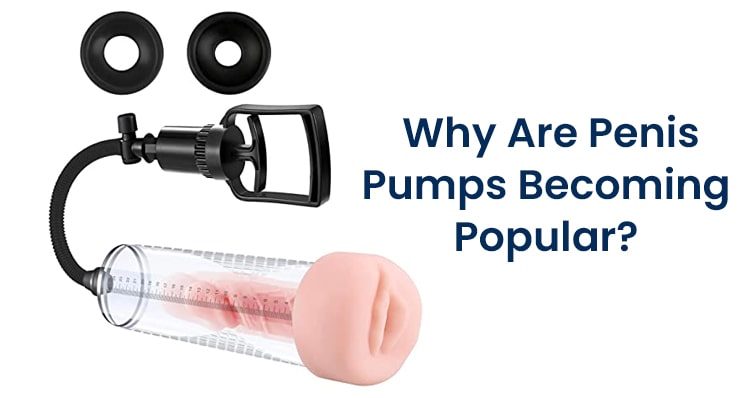 Penis pumps are not entirely new, as they are continuously sold in physical and online sex toy stores. Generally, there is a considerable deal of awe and fascination surrounding penis pumps. Below are some reasons why penis pumps are well-regarded by many.
Enjoy Longer Sex and Arousal
With a penis pump, you can stay in bed longer. You can use the pump for up to 20 minutes while you have an erection. The pump's suction will keep your erection alive throughout sex.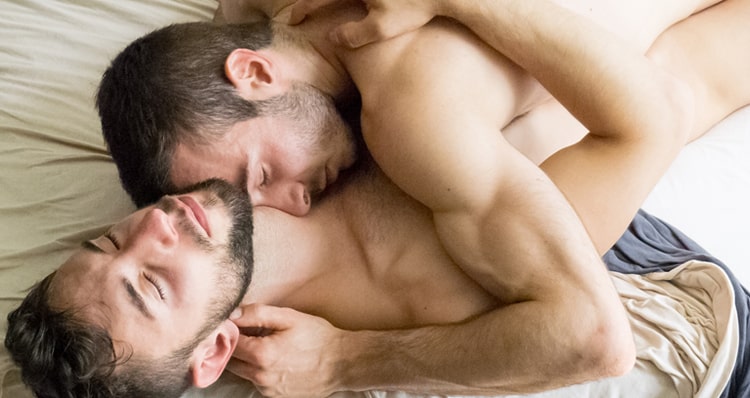 The length of the erection varies from person to person, although 30 minutes or so is typical. Using the pump before foreplay or right before intercourse can be an excellent way for you and your partner to get more sex, action, and higher degrees of arousal.
Penis Pumps Maximize Your Length and Girth
This is a terrific option if you're looking to acquire an erection that's both firm and long. You can have an erection 1-3 inches long with a penile pump. The pump's suction draws more blood into your penis, increasing its size and tensile strength. However, note that this is only temporary.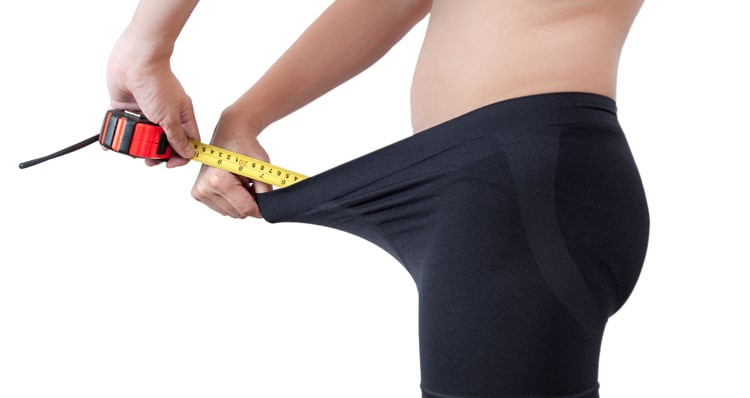 You can bump up the girth of your penis by using a pump. The pump's suction can further expand your penis. This product can make your penis thicker, which some people find attractive.
Getting Pumped Up: How to Use a Penis Pump?
Planning to try penis pumps out? The following are general instructions on how to operate a penis pump: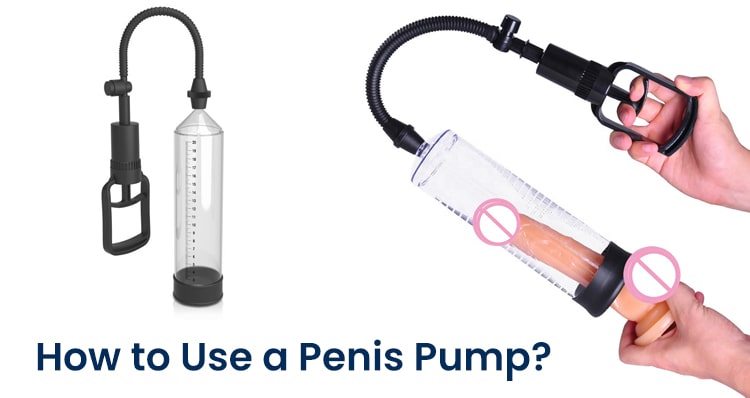 1. The penis pump sleeve should cover your penis. To create a seal, you must ensure that the rim of this plastic tube chamber is pressed tightly against your pubic region.
2. Gently pump the vacuum to generate tube suction. Vacuum suction promotes penis blood flow. Blood flow increases erections. If pumping hurts, release cylinder pressure.
3. Slide the constriction ring to the bottom of your penis while you are erect. For up to 30 minutes, you can securely leave the band on to give yourself enough time for successful sexual activity.
4. Take off the tube from your penis.
Are Penis Pumps Dangerous or Painful: Side Effects and Risks to Consider
Penis pumps can be an appealing choice regardless of whether one has ED or not. They are cost-effective, non-invasive, safe, and fun to use in the bedroom, which is why they are so popular. However, some risks and adverse effects are associated with excessive use of penis pumps.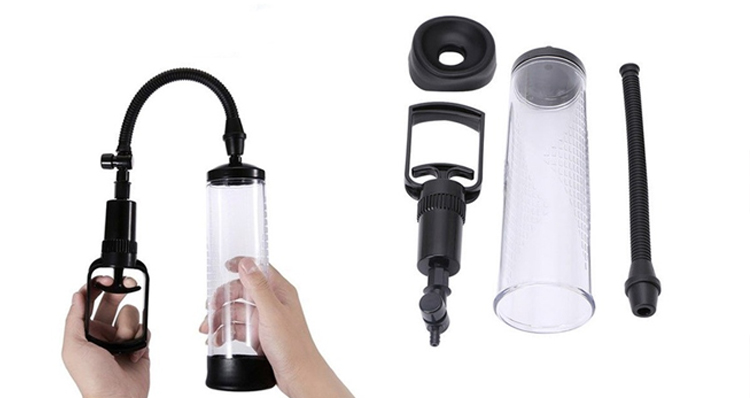 It Can Cause Permanent Damage to Tissue If Left Unmonitored
The penis can be damaged if the pump is excessively tight. It can also harm the tissue if left on for an extended period. You should immediately stop using the pump if you feel pain or discomfort.
Harm to Skin and Blood Vessels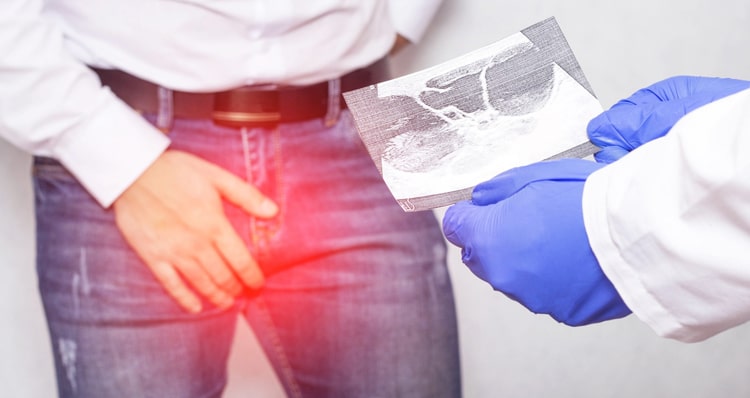 Pumping too much or too hard can cause damage to the blood vessels and, in the long run, affect the appearance of the skin. Damaged blood vessels can be an additional cause for having ED. Make sure to note the frequency and hardness of your usage.
Choosing the Best Penis Pump: What to Look For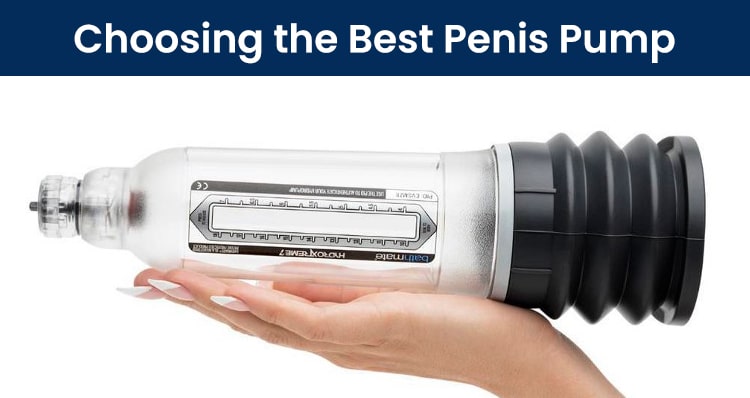 Penis-expansion devices can be found in stores or advertised in magazines and online. Consider the following recommendations when choosing which penis pump to purchase:
● Vacuum limiters are a must-have feature on penis pumps. With this safety feature, you may rest assured that the air pressure inside the tube won't go too high, causing damage to your penis.
● The size of the ring that goes around the base of the penis is also vital to consider. It has to be snug enough to do the job without becoming painful. We recommend trying a few sizes before deciding on the best one.
Other Ways to Get a Larger Penis: Alternatives to Pumps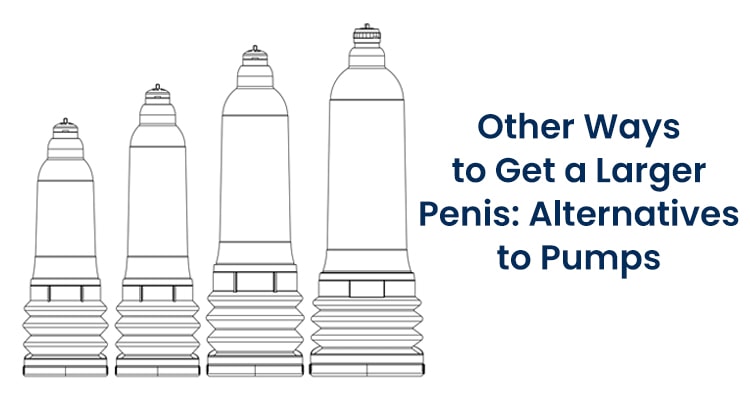 If you need the benefits that penis pumps provide but are hesitant to use one, you can still try out other alternatives that can serve the similar purpose of giving you more complicated and longer erections.
Penis Fat Injections
Injecting fat into the penis is one method of increasing penile thickness. However, fat is frequently metabolized by the body, thus reducing its effectiveness. Surgical procedures like these also carry a high risk of infection.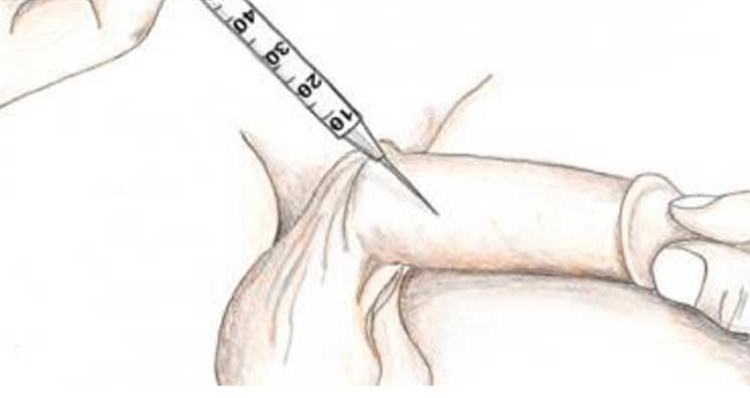 Penuma Penile Enhancement
Only Penuma has been approved for commercial use by the FDA under the 510(k) regulation for penis augmentation surgery. The FDA has approved this device for use in cosmetic procedures.
The out-of-pocket cost of the surgery is approximately $15,000, including an initial $1,000 deposit. Although Penuma hasn't been approved to treat erectile dysfunction, it is currently not covered by insurance.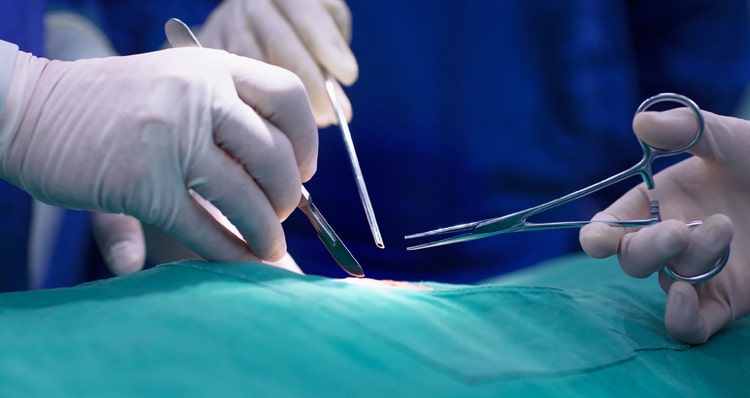 Premium-Grade Penis Pants and Muscle Suits
Given the risks of infection and the high costs of the previous alternatives, going for high-quality sex gear can be ideal for achieving a larger penis and better, long-lasting sex. These sex wears are safe and realistic.
Since they are already widely available, it is essential to purchase from trusted and renowned stores such as Smitizen to ensure your money's worth.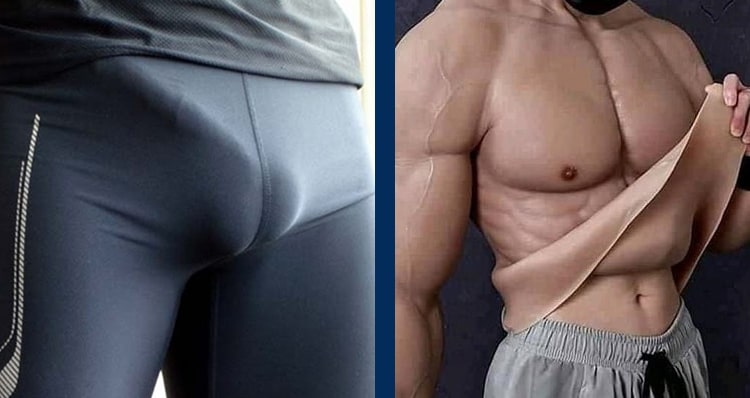 The Smitizen Silicone Penis pants are a highly elastic and stretchable fake cock that men can wear. It comprises a hollow cock that can make your penis bigger and harder. It also features a realistic belly button and a soft lifelike dildo.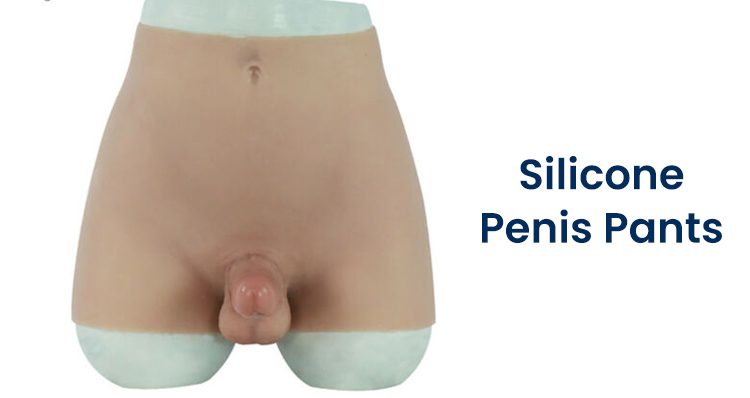 If you want to go all-out beyond pants alone, the Smitizen muscle suit with a dildo is a must-try. Like the penis pants, the muscle suit is highly elastic and fits well with most body types. It is among the fastest ways to achieve a perfect figure with its enhanced chest muscles and chiseled belly line.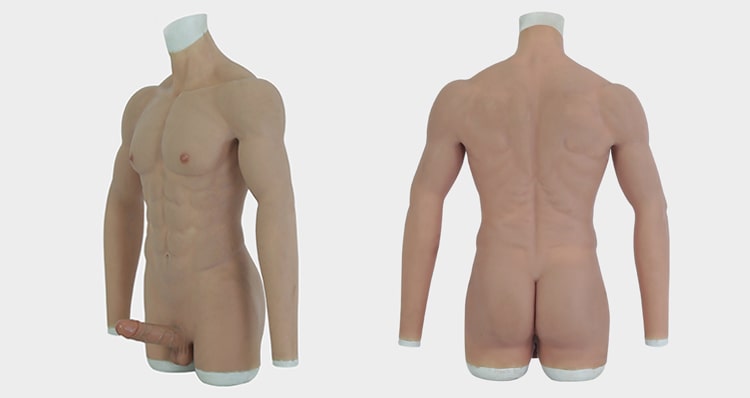 The muscle suit and penis pants are considered the safest and most risk-free options you can try other than penis pumps and other penile surgeries. Smitizen offers a wide range of sex gear and equipment to incorporate into your next play for a hotter experience.
Conclusion
There are many ways to achieve and maintain an erection, including penile pumps, oral medicines, and other sex gear available in Smitizen. You can have sex with your spouse in different creative ways. It is also possible for couples to form a solid and loving relationship other than intercourse.
Using a penile pump or other sex toys and equipment may be worthwhile, especially if both partners are patient and optimistic in their approach to becoming more intimate and having more fun underneath the sheets.