During gay pride festivals and parties, you'll see a lot of people with harnesses on them.
There are still a lot of button-up shirts and khakis out there, but this isn't the most popular style.
The LGBT community has always worn leather.
They don't believe gays are naturally feminine and want to look more manly.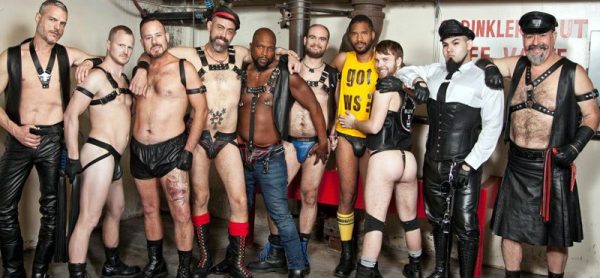 Bands of gay men broke away from this idea and
They used leather as their symbol to look more manly.
When leather was a big thing, there were even leather bars
or clubs with looks going far beyond a basic harness.
In this case, "full leather" meant leather underwear,
chaps, or straps that went all the way down.
This look was meant to be both assertive and progressive.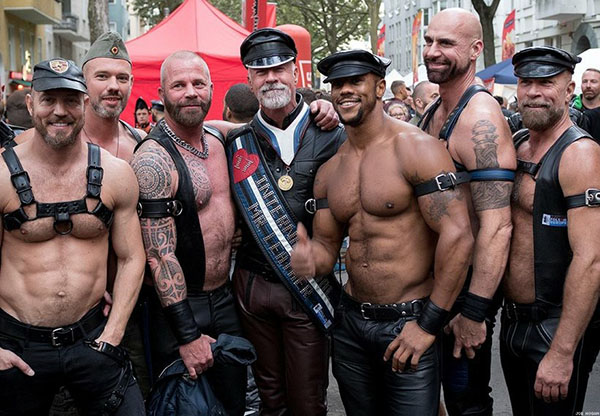 The Origin of Harness in Gay Men
Before the Second World War, there was a leather community
where service members often had difficulty fitting back in with society.
Those who served in the military could explore their same-sex desires while there.
So, when the war was over, they went to biker gangs, where they found other people
who didn't like the traditionalist culture of post-WWII America.
In these places, leather clothes were everywhere, signaling masculinity
that gay men who didn't want to be seen as effeminate found appealing.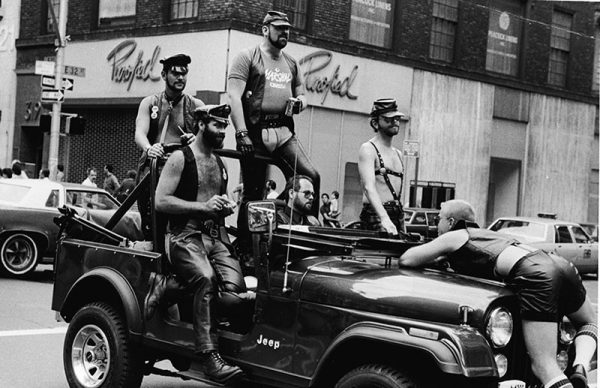 Artist Touko Valio Laaksonen, better known as Tom of Finland,
helped make this image even more popular.
His art was very masculine and homoerotic,
which went well with the rise of the gay leather scene.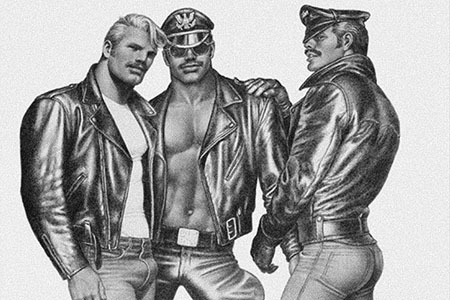 Many cities in Europe and the United States in the 1960s
were known for their gay leather culture,
which was influenced by biker culture after World War II.
The harness can be traced back to the gay leather culture.
However, until the 1980s, the harness wasn't very popular
with people who like to wear fetish clothes.
Outside of the Leather and BDSM communities,
harnesses have become more popular for both men and women,
and they're becoming more popular for both.
Why Gay Men Are Particularly Fond of Harness
The gay harness is a perfect outfit.

You need to have a harness for any hot look,
but put it on with jocks or shorts.
There is already enough to wear, even if there is no bottom.
The strap with the cock ring itself is a perfect outfit.
Putting a lot of attention on your chest
is the best way to show off your best parts.
As a result, gay men now wear harnesses
for more than just people who like leather and go to leather events.
The equipment is worn at circuit parties, Pride festivals,
and Halloween costumes.
It is also worn on the dance floor, at after-hours parties,
and almost every time a gay man takes off his shirt.
Uses in BDSM
It is a great place to tie things together, whether for suspension or during bondage.
If you want to use it in bondage in a certain way, you can do that depending on your style.
It can also be used for easy grabbing when engaging in sex.
Harnesses play a more important role in foreplay and even in one-on-one play sessions.
The gay harness is hot and sexy.
Men in harnesses get a lot of gay guys excited on gay chat.
They say that it is hot and sexy.
To get recognition at a party, some men use it.
Most people say that wearing the equipment
makes them feel like they are being noticed.
Some people can show off their flawless upper features with a harness.
Most people will notice the right features, like the chiseled chest or shoulders.
It is a sexual kink

Some people wear black harnesses to show
they like leather fetishism or have sexual kinks.
Other people find the natural smell appealing,
making them want to be excited and become sexually aggressive.
Harnesses can make you feel very different in your body.
It can make sex more aggressive and exciting because of its natural smell.
Gay men love how a leather harness feels when it moves around a little.
The "intense" masculine look it gives off.
The most important reason gay people wear a harness
is to show who they are.
Wearing this black leather equipment is a great way
of showing off their masculine features
while still being different from other sexual orientations.
A harness is a sexual accessory. The equipment and O-rings
help the lead attach to his subject or something to hold on to.
A support item for bondage gear is what
some people will do with this piece of gear.
Draws attention to the shoulders and chest.
Looks good on gay men, making them feel sexy and powerful.
It turns gay men on.
Gay men like the attention harnesses bring because they get a lot of attention.
A harness is useful when you need to grab something during sex.
It is a new fashion trend.
To make your clothes look more interesting, you can wear this equipment. It is very straightforward and doesn't take long.
It has a low-risk way to play around with a leather look.
The equipment doesn't belong to any single person, scene, pup, BDSM, or anything else.
It's a very common piece of sex clothing that everyone, from straight people to the kinkiest gays, wears.
Harness Materials
You can find a wide range of materials, styles,
and price ranges of harnesses.
People who make harnesses know they are useful
in rough gay games; therefore, they must be tough and stylish.
The fabric of your preferred equipment may be leather, neoprene, rubber, or fabric.
Black leather harnesses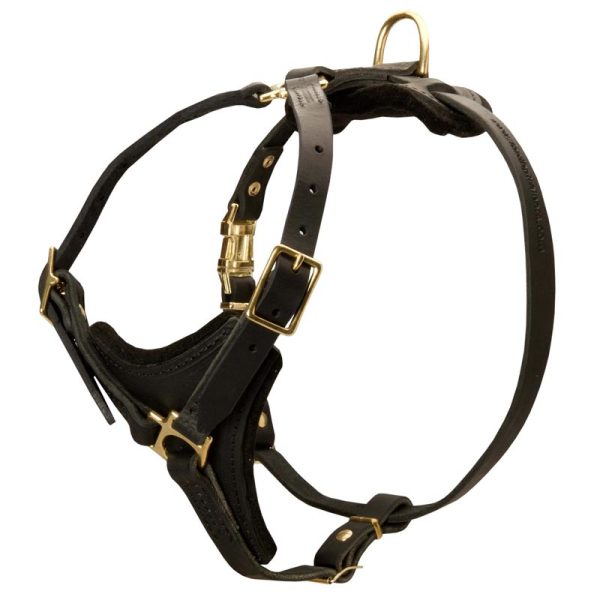 Wearing them takes a long time, especially if they are well-cared for.
The harnesses are, by far, the most durable.
This kind of harness is very common because
it can be changed and is very comfortable.
Besides that, the skin changes over time, giving it a unique look.
The black leather harnesses can be a little pricey, but they are worth it.
Neoprene harness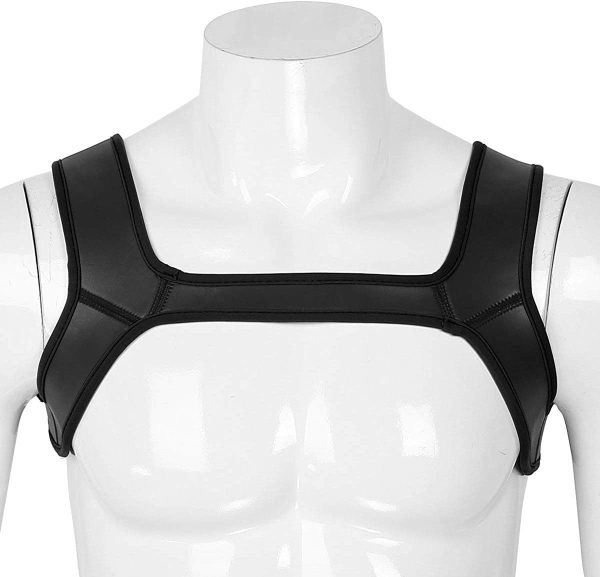 These are the slimmest types of harnesses.
They fit well on the skin.
It's also a good choice for people unsure of their size.
To wear this piece at a water-themed event or party,
you should ensure it is waterproof.
It is also easy to maintain and clean.
Fabric harness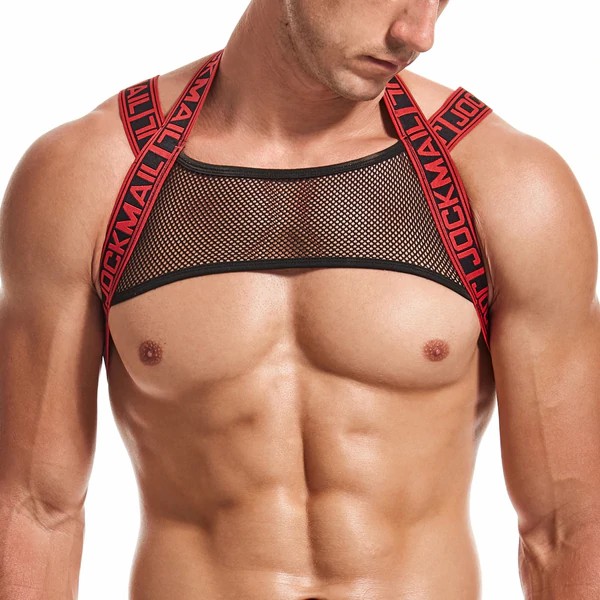 People like spandex or nylon because
they are both comfortable and sanitary.
Mesh fabric comes in a lot of different colors.
For water play, these harnesses are great.
They are washable because they have no leather or metal parts.
You should wear these harnesses if you're always on the move
because they are light and don't set off metal detectors.
Moreover, these pieces are safe for vegans to use.
Rubber harness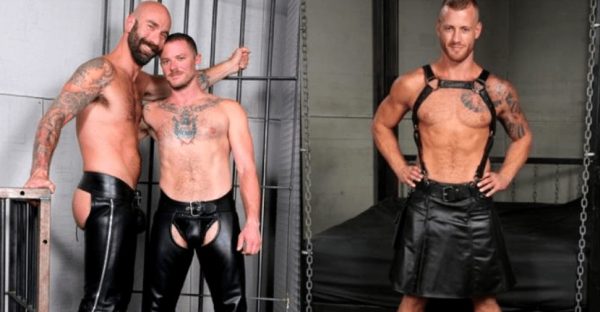 They have some flexibility, but aren't as absorbent
as fabric or leather, so they may not be perfect for you.
Rubber is waterproof, hence, has a shorter shelf-life than the others.
Ensure they're properly cared for
and stored to make them last as long as possible.
As a result, they are also able to let bacteria grow.
To avoid this, clean them with soap and water after each use.
These pieces have a strong smell that some people find exciting.
Faux leather harness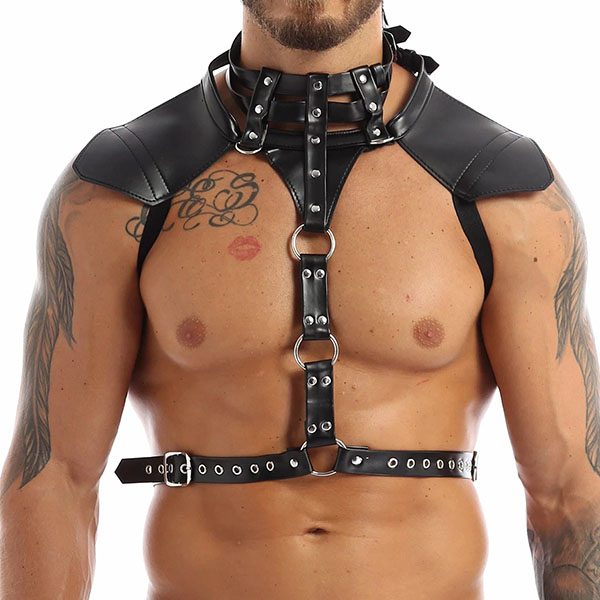 Faux leather is a substitute for real leather.
PU, vegan, and leather are just a few of the many names it goes by.
These harnesses are very cheap,
but they are a good choice if you want to try bondage sex.
You can look for them on the Internet or in sex shops.
The Best Harness for Gay Men
Bulldog harness
You need this heavy-duty item to show off your upper body.
It has thick straps that go over your shoulder and under your arms.
A solid strap runs across the front, linked together by metal rings.
The buckles and snaps are easy to adjust, and you can quickly slip them in or out.
You can keep your piece together no matter how hard you move it.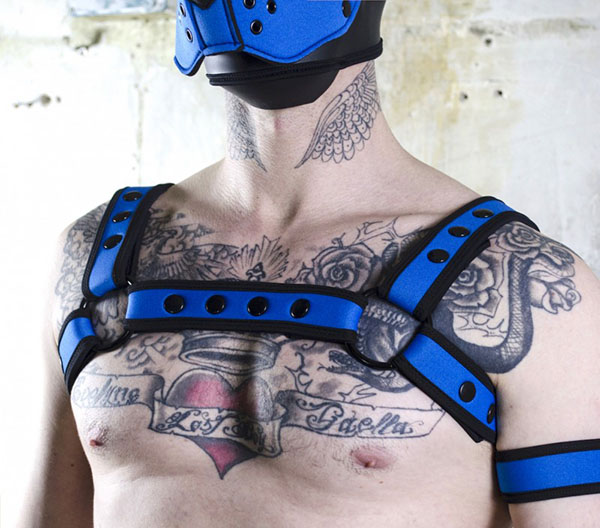 Asymmetrical harness
The asymmetrical type is the easiest to put on or remove if you're a novice.
Wear this one-shoulder piece both inside and outside.
Furthermore, this type is great for people who don't want to be noticed.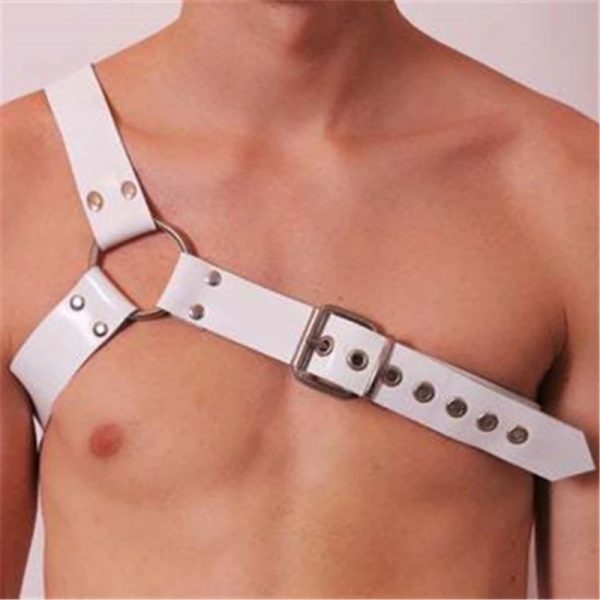 Full body harness
A full-body harness covers both the upper and lower body parts.
This piece lets you use every strap. It is awesome for fisting porn.
Ensure you know your torso measurement for the perfect fit.
It is awesome for fisting porn,
so be sure of the measurement for the perfect fit.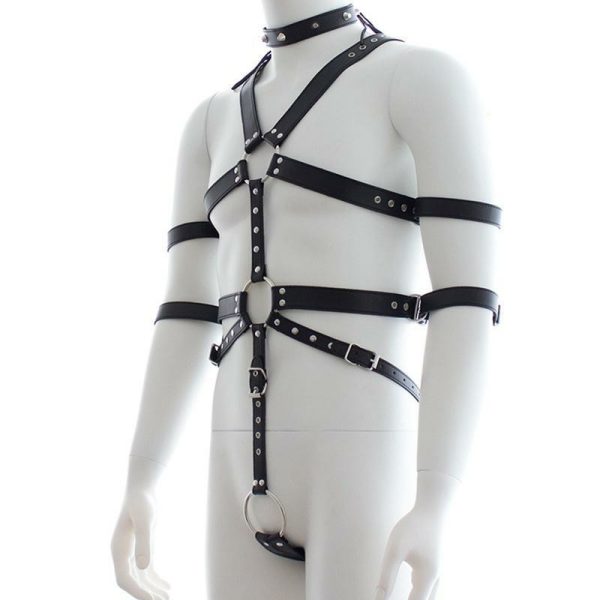 Summary
A harness is a simple way to add a sexy twist to a normal outfit.
It's easy to take with you and doesn't take up a lot of space.
They're a low-risk way to play around with the leather look.
It is sexy both to wear and look at.
They hug us in the right places.
Harnesses make showing off your favorite colors easy
if you like to do certain things with your partner.
They are all of these things but feel very personal to everyone
and the entire community.
It's very simple to buy this great equipment.
You can get it from an online store or a sex shop with this stock.
A harness is a great way of showing off our identity.