The world of hentai offers diverse content, catering to various tastes and preferences.
For those specifically interested in petplay hentai, you're in the right place.
In this guide, we'll delve into the top 10 petplay hentai selections for 2023, providing insights into each captivating storyline.
What is Hentai?
To put it in simple terms, hentai is the Japanese genre concerned with pornographic content.
As such, it involves overly sexualized plots and characters with explicit depictions and imagery.
It can be in animation (anime) or comics (manga).
There are thousands and thousands of hentai out there, and we're sure there's something for every fancy.
If you're specifically searching for petplay hentai, you're on the right page. 
Top 10 Petplay (Male) Hentai Today
See our carefully curated list that will surely get your blood pumping: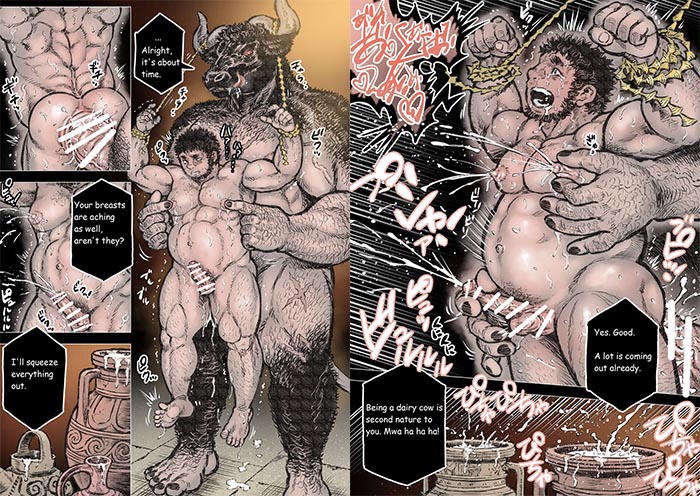 The third part of The Bull of the Labyrinth series is as detailed as the previous instalments.
Subtags include bara (or muscular men), hairy, and hardcore.
In this instalment, the center of the page is around a Bull Monster who negotiates with lost Ancient Greek men.
He will help them escape the labyrinth in exchange for fulfilling the bull's inner desires.
Here's the twist:
Even if the Bull Monster did make them fulfil his sexual needs, realizing that the two protagonists were lovers reminded him of his previous life.
In the end, he saved them from the tomb. 
Do you want to roleplay as the Bull Monster? Get your hands on Smitizen's new Black Bull Mask!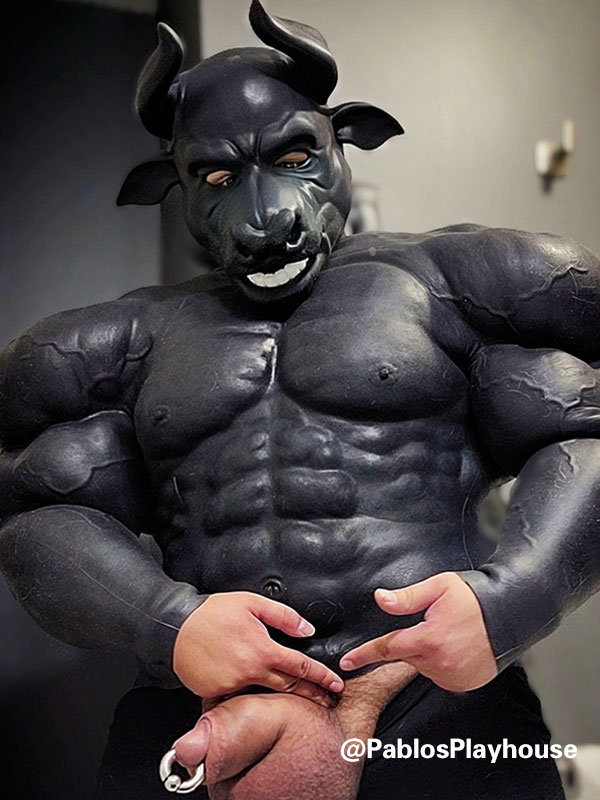 The story centers around an idol named Kohaku and starts with him dressed as a fluffy white kitten.
Later, he finds out that it's a magic costume that turns him into a human cat.
Read on as he acts like a cat while he does perverse stuff.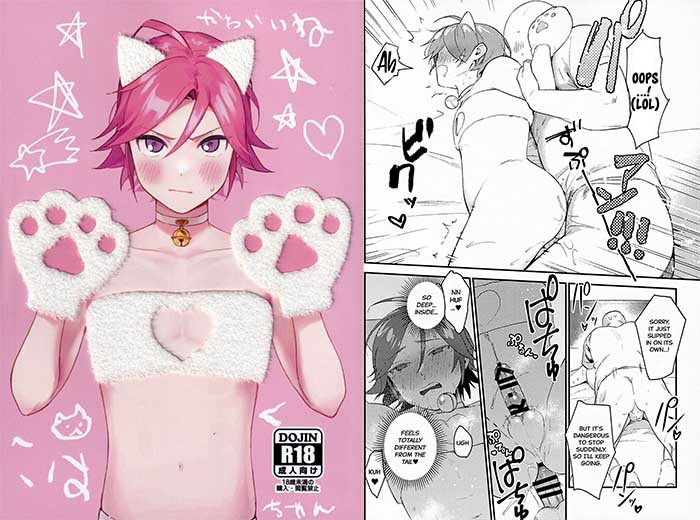 It's also a good guide on what you can do during petplay with your kitten.
It teaches pet owners where to touch their cat partner (behind the ears, the back, and the base of the tail) to make them purr.
It's also a good directory read for anyone who wants to try being a submissive cat, among other tips for cat play.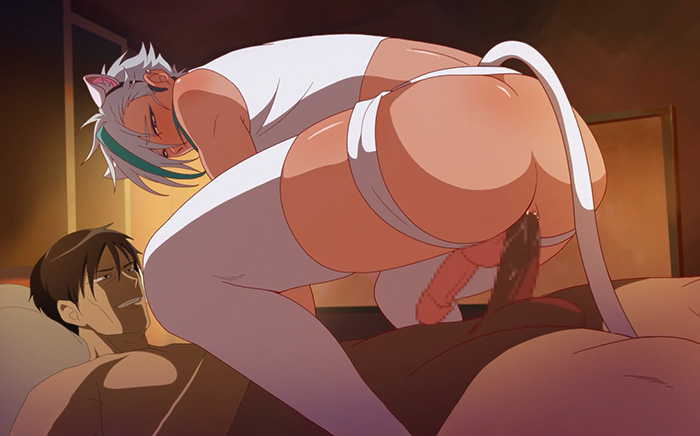 Underground Idol focuses on the "hidden" life of idols in Japan.
The two main protagonists are involved with pleasing high-paying clients who are attracted to them onstage.
These clips are compiled for a half-hour visual showcasing the two idols' sexual encounters.
A scene involves an idol wearing a pet headband and tail and crawling to the client.
It's a subtle petplay scene that displays how simple props can further arousal and sexual exploits. 
7.

Ochta Ri Sei

by Natsuiro Otome and Nakagawa Riina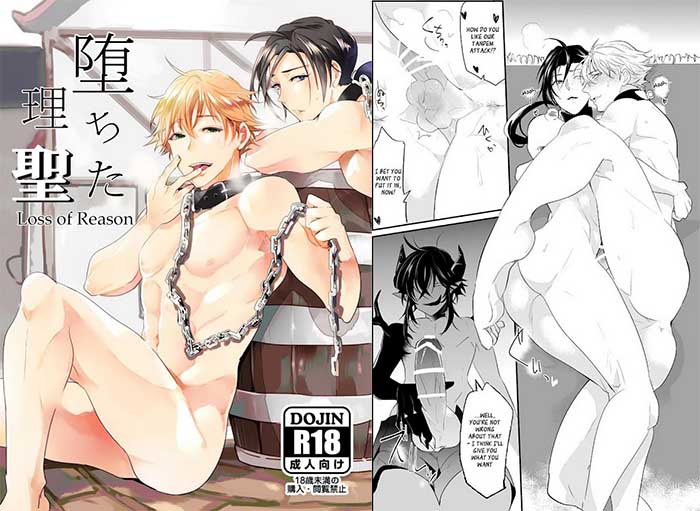 Ochita Ri Sei, or Loss of Reason, is a one-shot manga with beautiful artwork.
You'll be introduced to two knights, Reaves and Aile, who visited the Mayor's Residence to negotiate the sudden change in a specific town.
But they can only do so on one condition:
They can only enter wearing no more than a collar.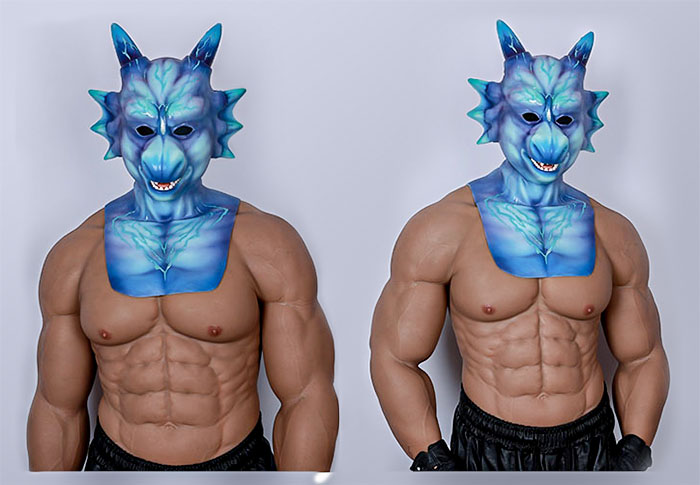 They entered the residence to find the Mayor with a child's form, two horns, and one wing.
Upon arrival, they are immediately accosted by the place's atmosphere and put under the one-winged creature's hypnosis.
The comic ends with the creature with both wings flying to the next town he'll put under the same spell.
This manga is an excellent inspiration for a dom pet who wants to be a mythical creature, particularly a dragon who can control his pet owner. 
Check out this dragon mask to make your fantasy a reality!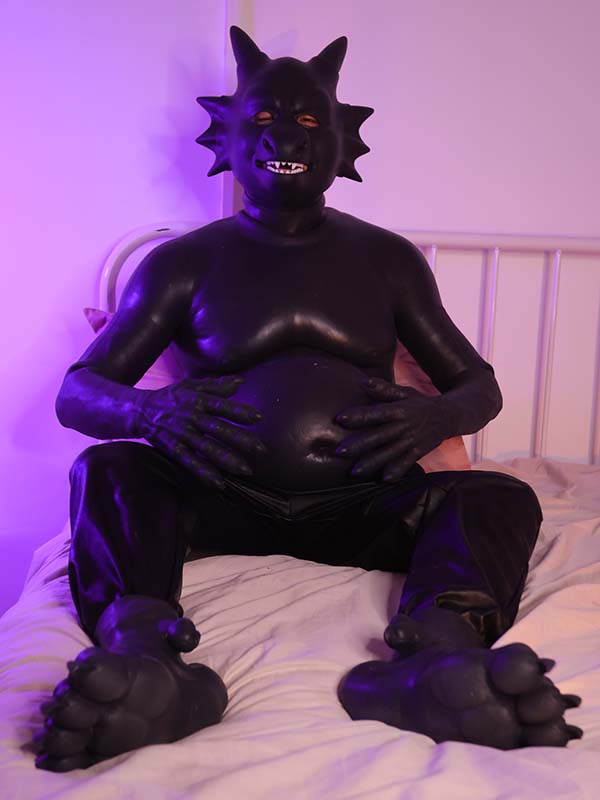 Searching for cute twinks and a plot that has a bit of it all?
Then Ijou Aishuu Inbiroku is a must-read.
With tags that will put your usual porno actors to shame, this manga will keep your imagination running wild.
It has exhibitionism, filming, and, of course, petplay.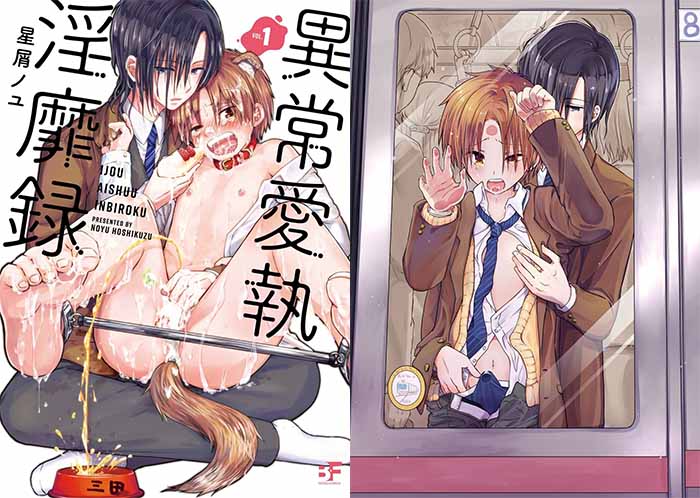 It's about two school boys who are both sexually charged and experiment with different plays together.
While they started as friends discovering their sexuality, their continuous relationship makes them realize they have feelings for each other.
Follow their growth and how their intimacy develops through this 202-page manga.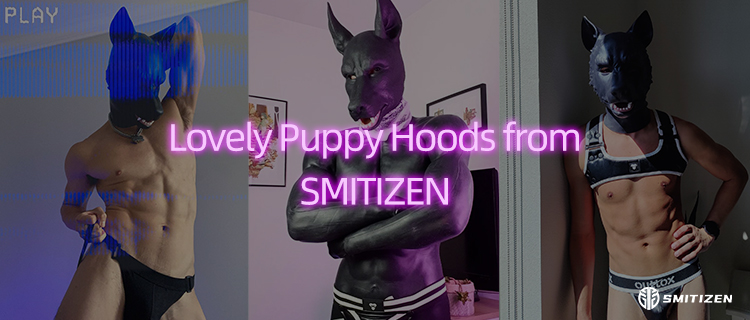 Do you want to try dog play? Get this pup mask to complete your ensemble.
Let's talk about another beloved creature in the fiction genre – orcs.
What was once popularized by J.R.R.
Tolkien's fantasy world is now an endless source of inspiration for other categories. Of course, including porn. Why not?
Although orcs in the old literature are ugly, small, and avoid light, in modern fiction, orcs are big, muscular, and often drawn to be somewhat attractive.
Add that to their aggressive nature, and it's not hard to imagine why they are under Rule 34.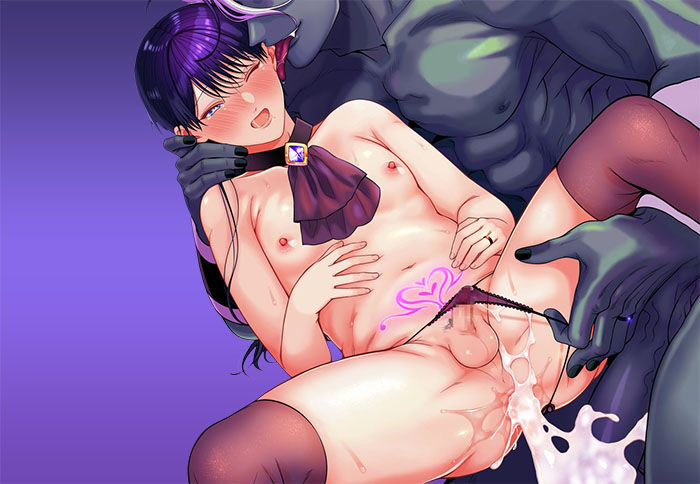 If you're a fan of orcs, you'll appreciate this manga by Oishii Oshiri Cafe.
Aside from the obvious petplay, it has bonus tags like male lactation, cross-dressing, and tentacle play.
It's a story that highlights the romantic relationship between a human and an orc.
It's perfect for any pet owner who wants to be lovey-dovey with his pet.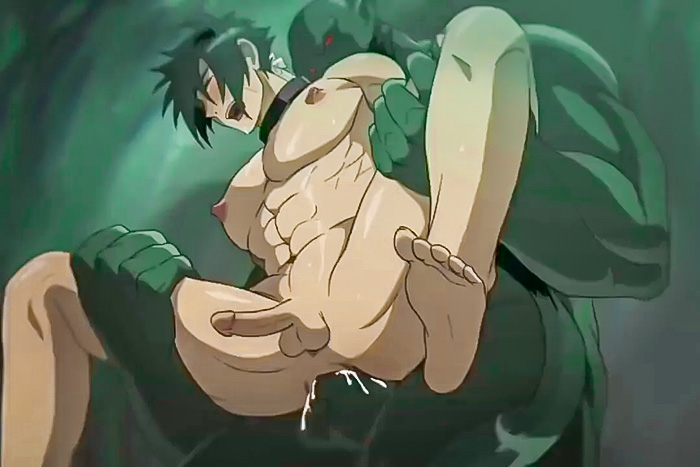 Another masterpiece by the creator Sana, Goblin Cave tells the story of Nagi, a prince who was supposed to defeat goblins in a cave but was trapped and sexually assaulted by all the goblins who lived there.
This three-part series shows the beginning and the Good and Bad ends. 
If you want to keep a dominant pet, why not try a mythical creature like an aggressive goblin?
Goblins are known for their mischievous nature, and aside from banging pots and pans, they also snatch nighclothes off of people in deep slumber.
You won't get a boring minute when you keep a goblin pet.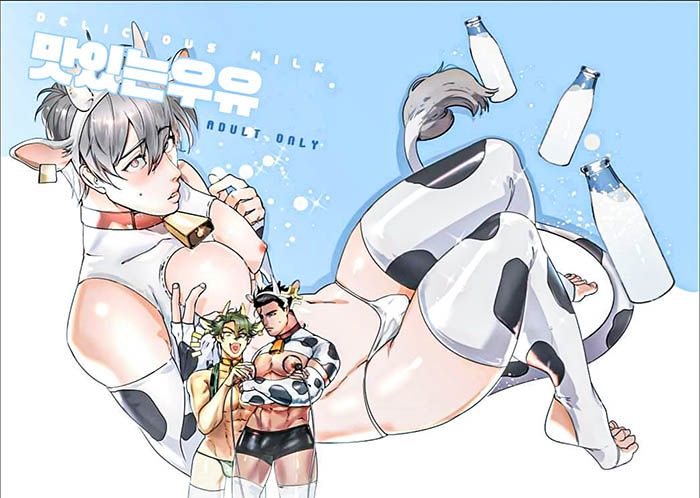 As you can guess from the title, this manga is all about three cow boys sharing their milk.
You'll encounter three men with very different personalities who came across magic jars and cow props.
Think cow headbands, cow bells, and tight thigh highs with cow prints.
These muscular men are then magically ushered to a cage where they are promptly "milked."
Its tags also include nipple play, glory holes, and orgy.
Enjoy these men's varying expressions vividly depicted through Ziyo's clean illustrations.
This manga is great for doms and pet owners considering training multiple pets.
What about trying to be a cow yourself? Order Smitizen's new Black Cow Mask now!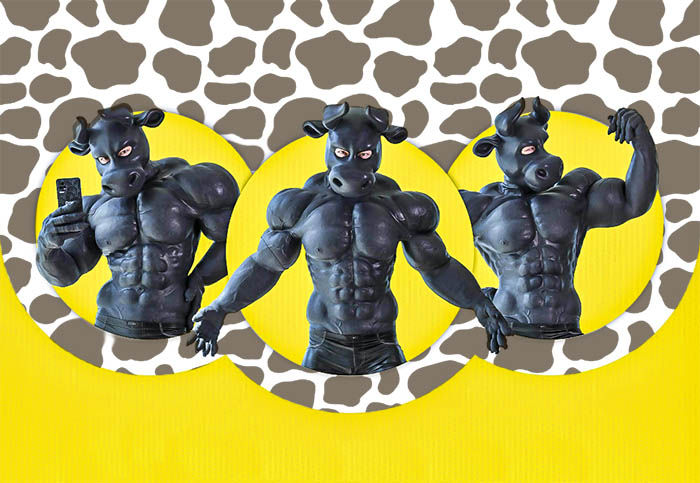 Craving for something wholesome?
Then, take a read of this six-chaptered manga series.
It's a cute story with a man turning into a calico cat.
Amagami wo Kimi Ni is a charming love story where two boys start as friends.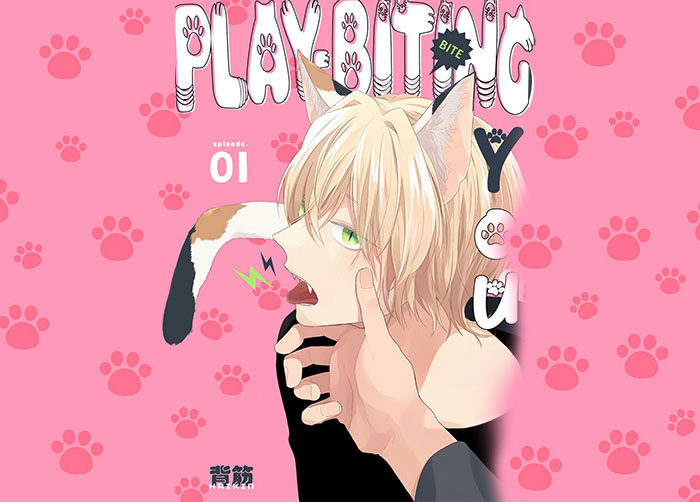 Meet Matsumoto and how his kindness led him to feed the neighbourhood cats.
One particular cat gets his attention, though, and reminds him of a student named Sasaki, who attends the same seminar as him.
He then discovers that Sasaki is a werebeast that can turn into a calico cat. Spoil your pet rotten and follow Matsumoto's lead in cuddling and petting Sasaki.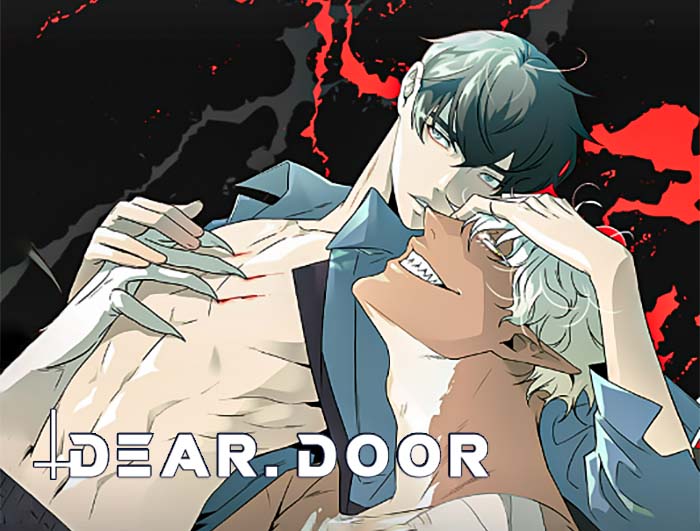 Dear Door tops this list for several reasons. Aside from its superb, colored, and detailed art, the storyline is something you shouldn't miss.
Kyungjoon is a police officer who is the perfect door for Cain, the "good part" of the fallen angel Satan.
Caught between supernatural beings, an underworld war that can affect his world, and a love that consumes him whole, Kyungjoon will soon realize that he's the perfect door for a reason. 
Dear Door has Ben, a dark-skinned, stunning demon who serves Cain and can transform into a tenacious dog.
It also has Sid, another demon ruthless in his duties and can morph into a bird.
A power-bottom pet, anyone?
There are many more characters for you to discover and try in your petplay scenes.
You'll never get bored with this one!
Conclusion
There are many petplay hentai to borrow inspiration for your next sexcapade.
We assure you – there are many you'll come across when you surf the web.
Using props is another way to elevate your experience and make it unforgettable.
So, what's next on your list of petplay excursions?