We've got you covered if you're looking for something really spooky. This blog post will look at some of the scariest Halloween masks available this year. From zombies to demons, we've got them all! So if you're looking to terrify your friends and neighbors this Halloween, be sure to check out our collection of the spookiest masks around!
What are the scariest Halloween masks?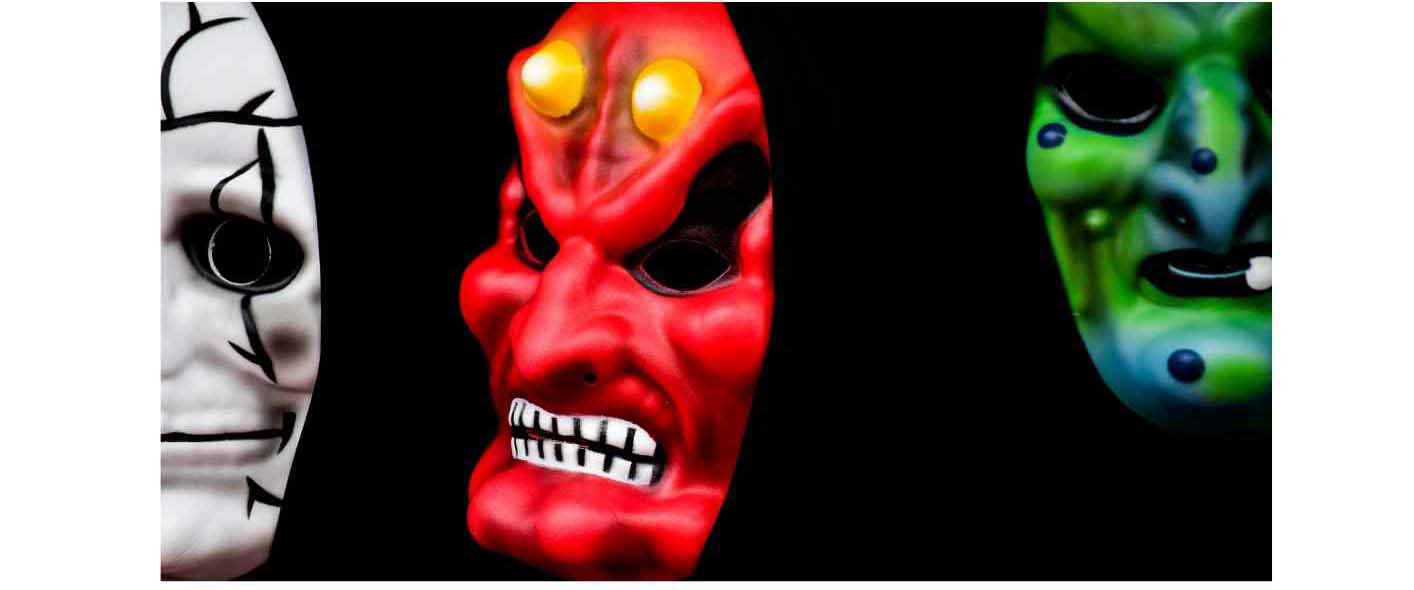 What is a Halloween night without the allure of scary masks to make the event enjoyable? While other Halloween items such as costumes, accessories, and decorations are essential, it is genuinely the masks that set the mood for a fascinating Halloween holiday. Halloween masks are euphoric for kids and adults alike because of their ability to excite and scare people at the same time.
Some of the scariest Halloween masks include: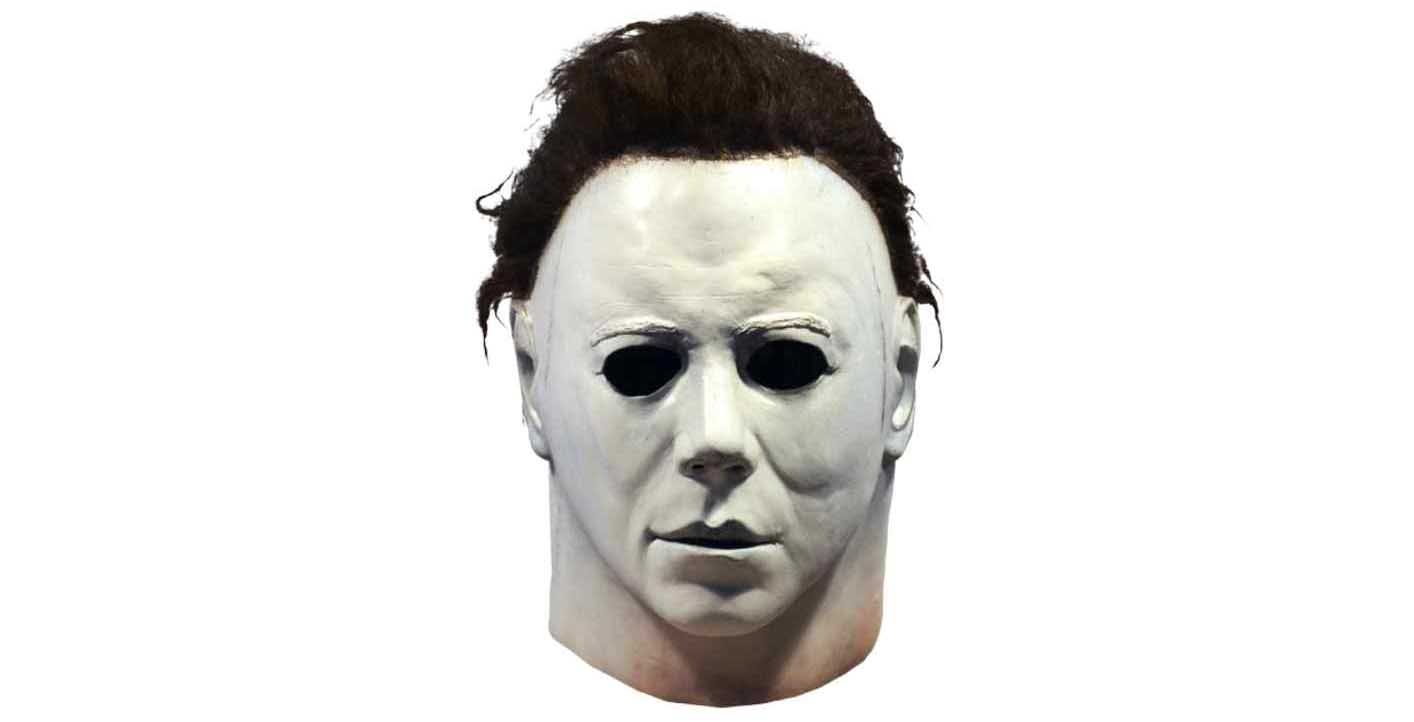 The Michael Myers mask is and will always be a classic Halloween mask choice if you want to frighten people. If you love horror movies, you have come across the 1978 Halloween, a masterpiece film by the legendary director John Carpenter. From this iconic film, we got the master of horror, the one, and only Michael Myers. If you are looking for a mask that embodies the scariness of a murderous, knife-wielding killer, the Michael Myers mask is ideal for you. Whether you choose the original mask or the replica variants that came with the movie sequels, you will undoubtedly invoke fear in the hearts of the unfortunate souls that will look at the soullessness of your Halloween mask.
The Purge masks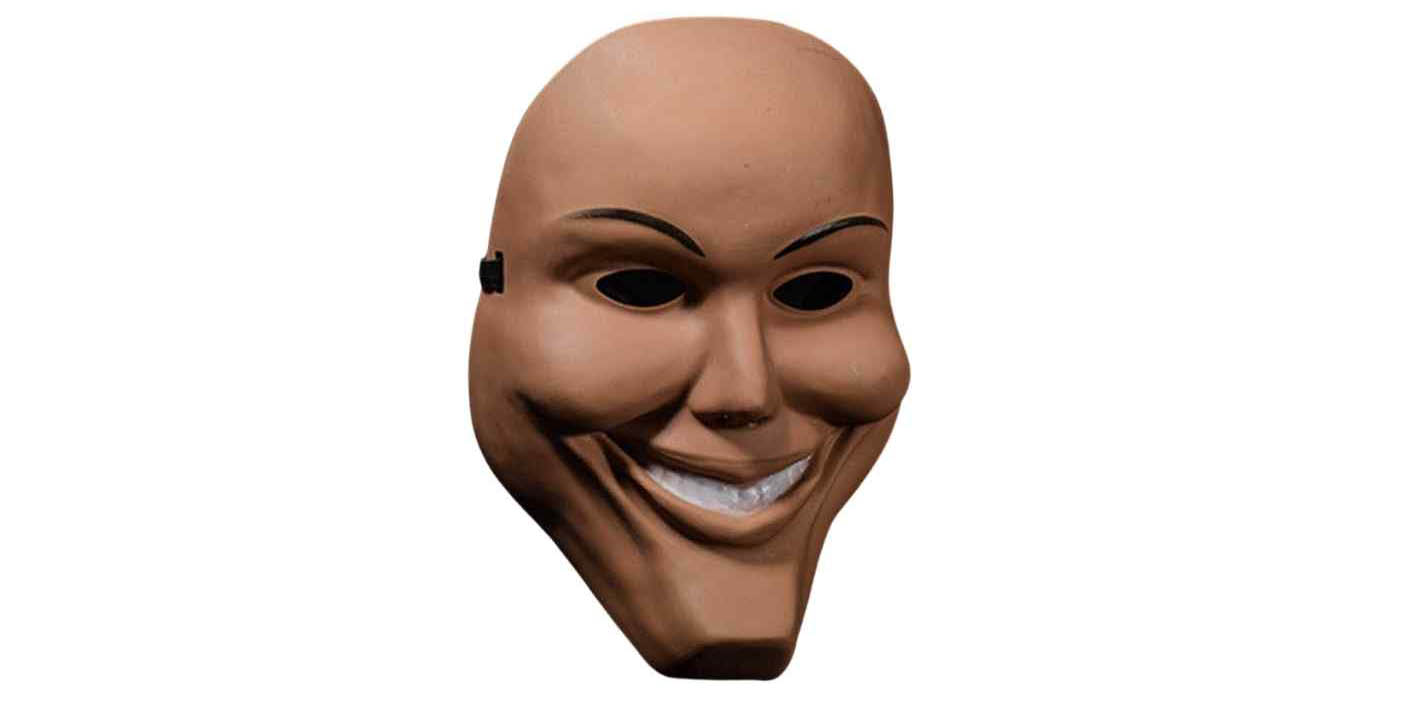 The purge masks are scary because it symbolizes mayhem, looting, riots, and murder. Inspired by The Great Purge of Mandalore in the Star Wars, the purge movie franchise has some of the scariest masks, including The Face of God mask, horned mask, cross mask, uncle Sam mask, smiling masks, and the lady liberty mask. The purge masks are memorable because they are creepy and have a political meaning, so they are the perfect conversation starter at a Halloween party.
Squid Game Masks

Squid game masks are the latest addition to the world of scary Halloween masks. If unsure about the mask to wear for Halloween, peruse the various masks in the Squid Game. You can date people with the golden VIP masks, become the leader of the freaky squad with the Frontman mask, or rock the worker mask.
Leatherface's human skin mask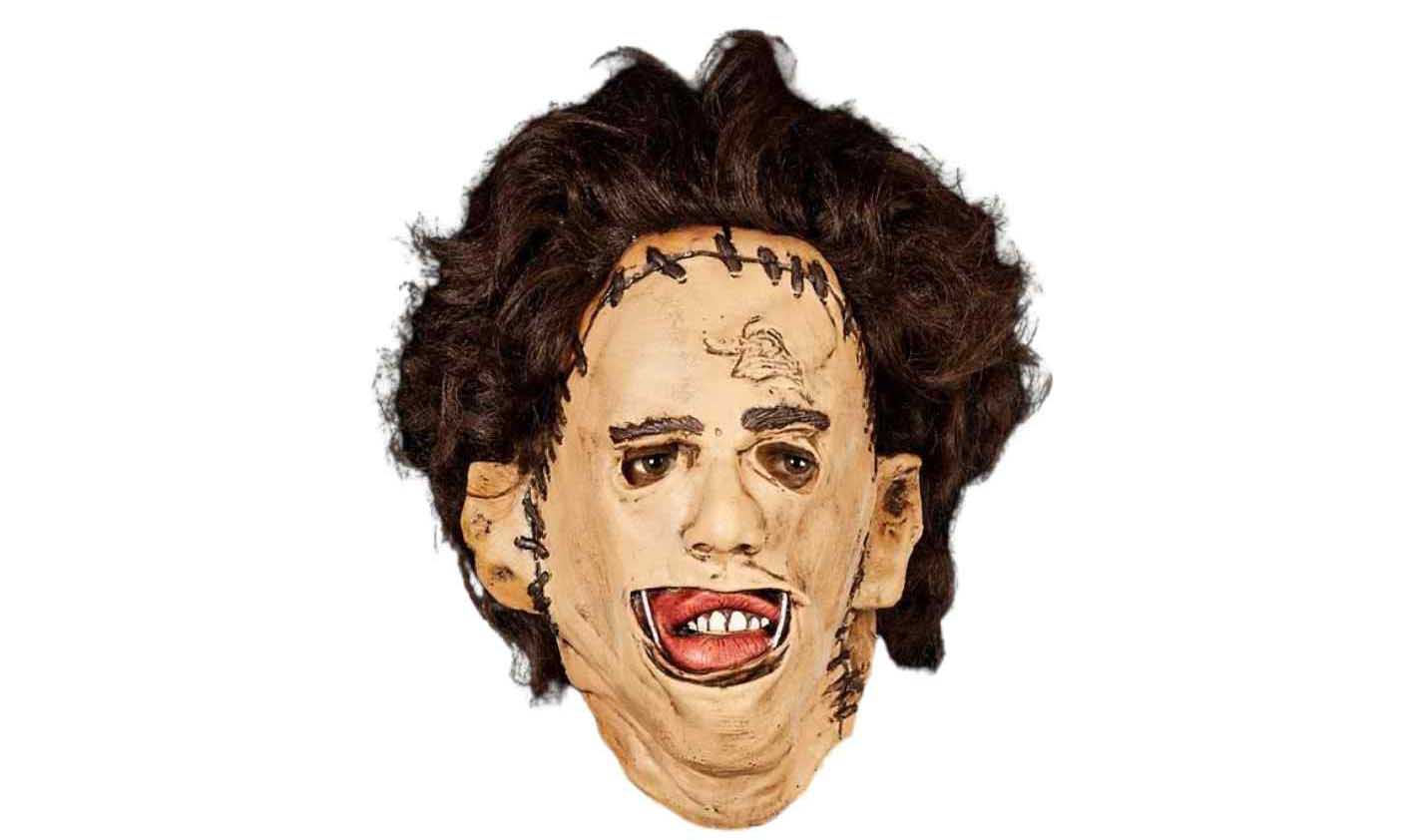 If you are looking for a mask that can disgust, shock, and make people uncomfortable because of its unpleasantness, look no further than Leatherface's human skin mask. The mask was inspired by the Butcher of Plainfield or Ed Gein, an American serial killer who collected his victims' skin to make masks. The Leatherface mask was popularized by the Texas Chainsaw Massacre and has become one of the scariest masks today.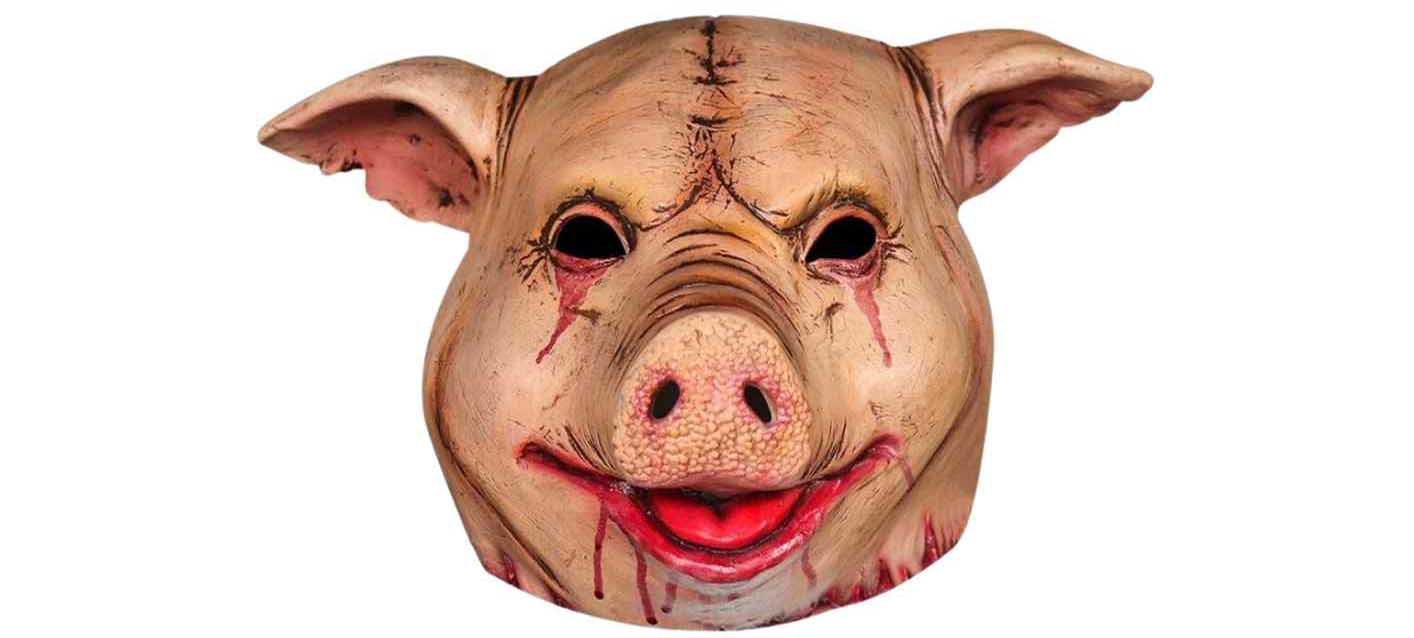 Animal masks are some of the scariest Halloween masks to date, and the bloody pig doesn't disappoint. The bloody pig is so creepy and gory that it's bound to be an eye sore for your fellow Halloween revelers. To make it more frightening, you can get a bloody pink mask with a realistic-looking severed head with blood tears running down the mask's face.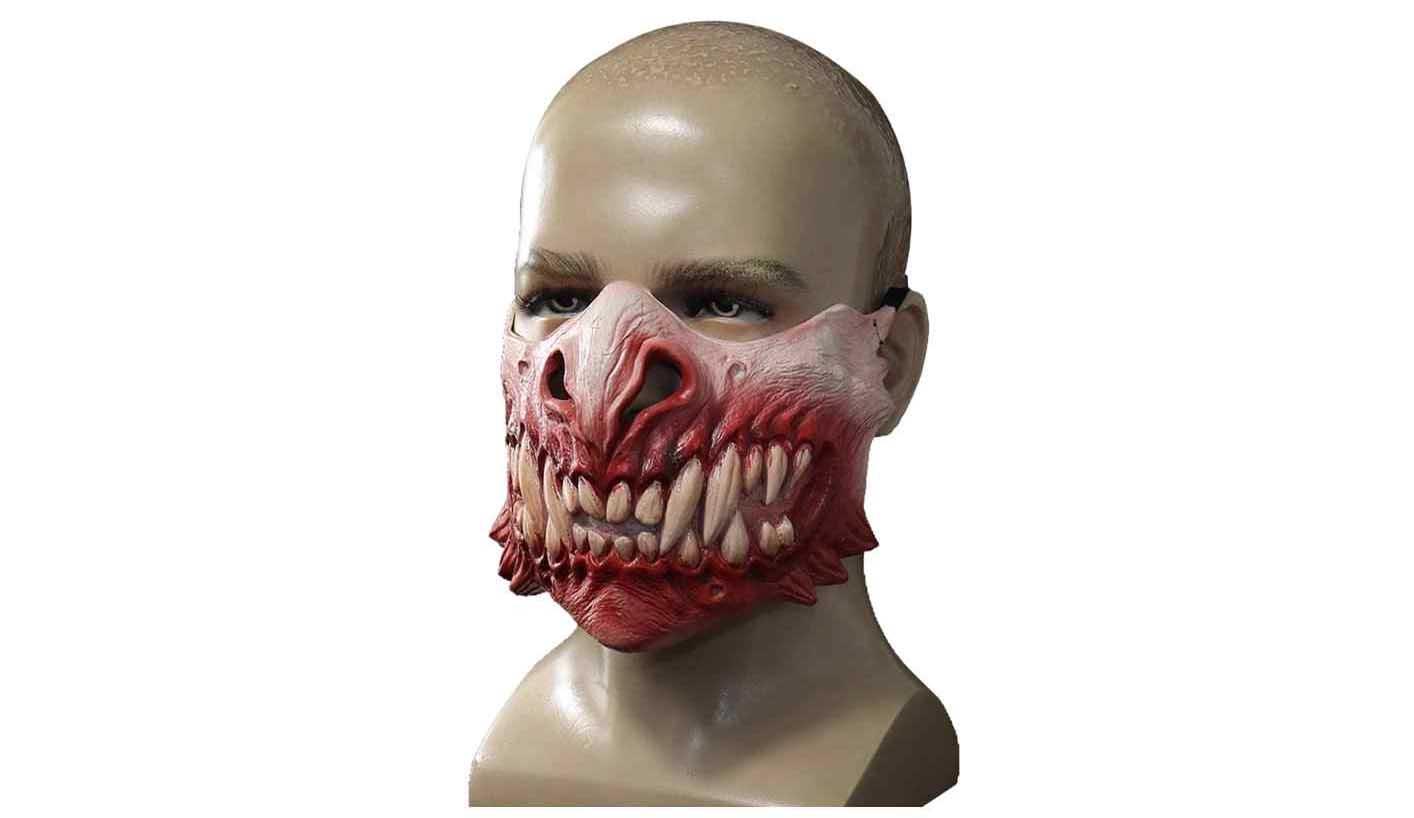 Scaring little kids who come to trick or treat at your house is a well-deserved reward for the numerous door knocks you are bound to get on Halloween night. Exploit the Fear of the pandemic and open the door wearing an infected adult mask with blood coming out of your mouth, popping red veins, black eyes, and zombie-like teeth.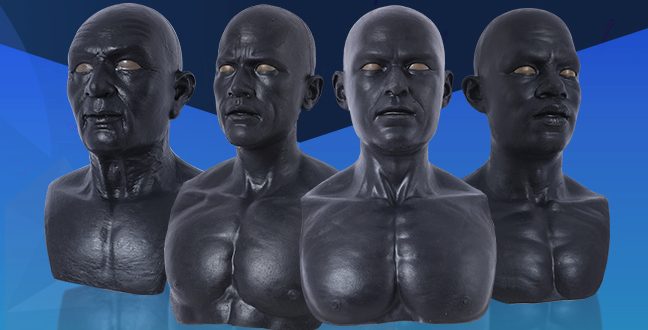 The black mask is the perfect costume to help you blend in anonymously at Halloween parties, trick or treat activities, or visit a haunted house. Whether you wear the black mask as an independent Halloween costume or as part of a Halloween outfit, you will have a great time creating fun memories with your loved ones. The black mask is ideal, especially when you want something unique and cool to wear on Halloween.
By wearing this mask, you can give life to the legend of Sleepy Hollow. Spend Halloween night searching for your precious heads with the bonus of scaring your friends with the creepy costume.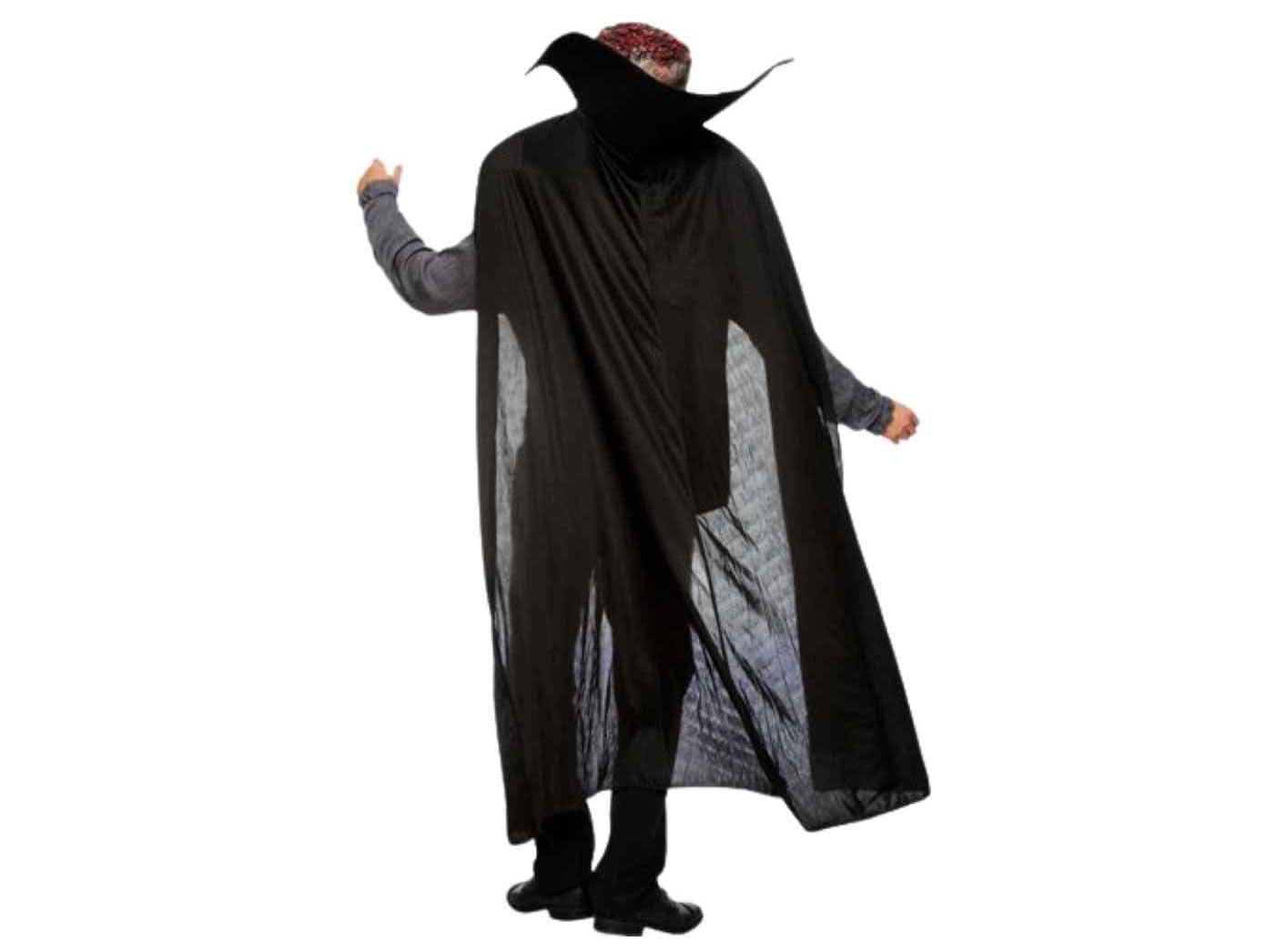 The demon mask will have people fast-tracking to the other corner to get away from you as fast as possible.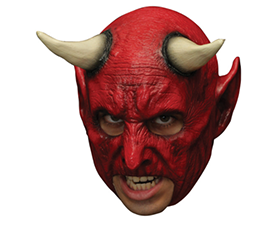 If you have been around social media, then you know about the Momo internet challenge. The Momo challenge coerced young teens to perform dangerous tasks, potentially resulting in fatalities. The Momo challenge was so hazardous that law enforcement agencies in multiple countries had to warn the public against the deadly hoax. While the Momo challenge was short-lived, the mask lives on. The ghastly Momo mask contains a goggle-eyed creature that symbolizes the terror kids and parents felt at the peak of the nightmare-inducing challenge.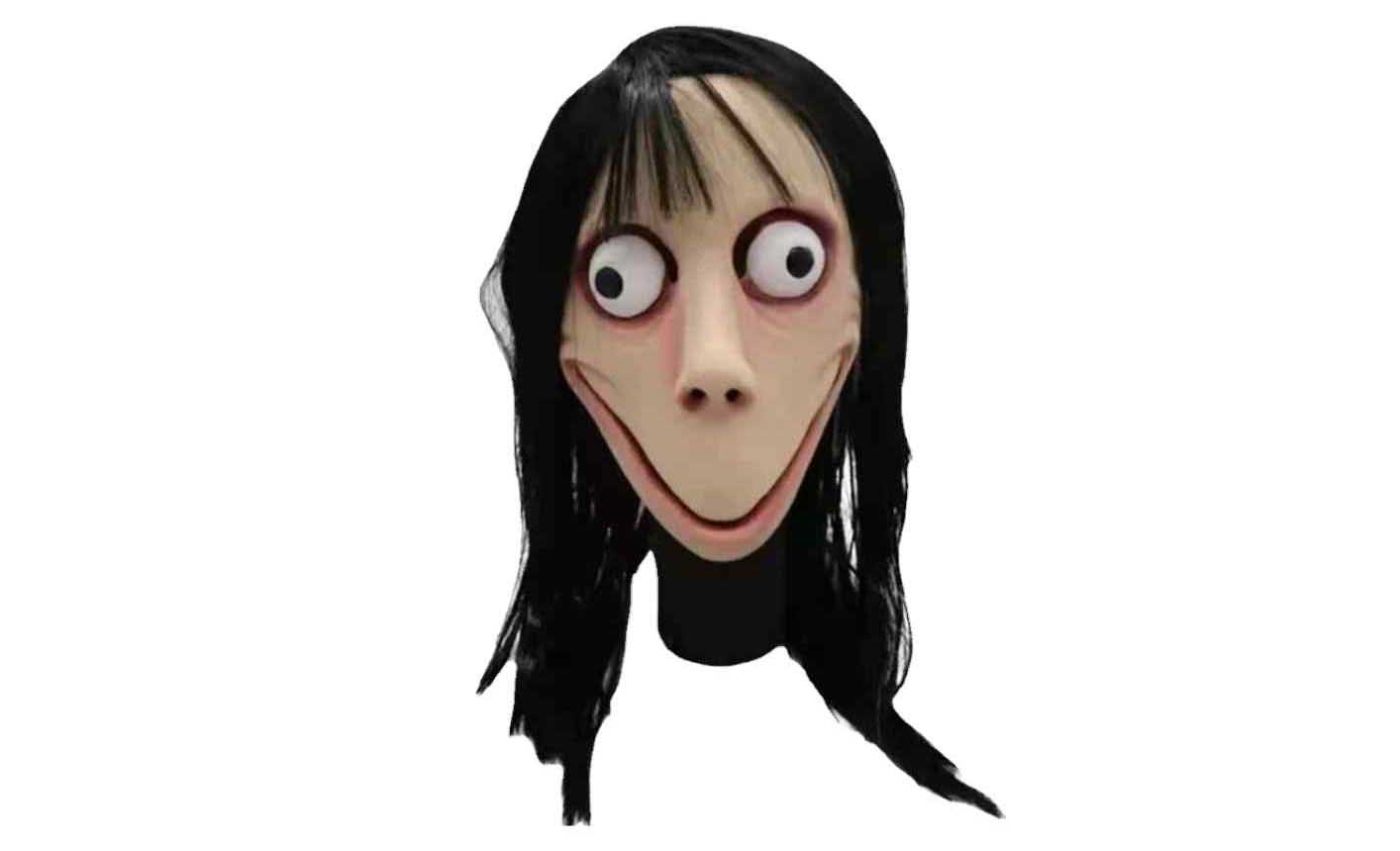 While some people find clowns fun and exciting, others despise their existence. A clown may look happy and harmless on a TV or traveling caravan, but it can be scary when they unexpectedly pop out of a dark corner or a haunted house. You can wear this hideous mask and spend the holiday jumping out of untoward places to scare people. The beauty of wearing a clown mask is that it terrifies Halloween lovers, young and old.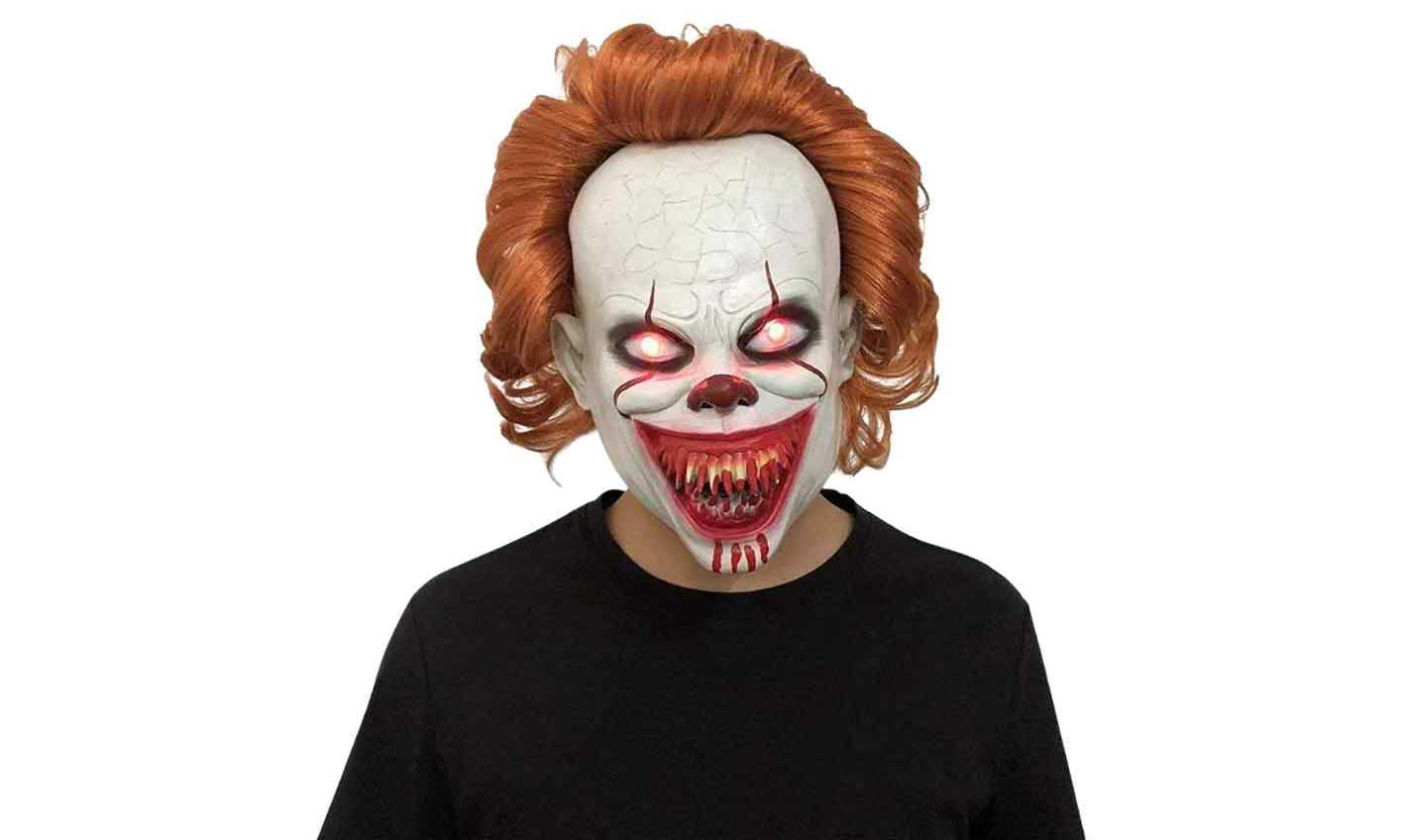 The Molezu zombie head mask is one of the most remarkable masks to wear for Halloween. If you have watched the walking dead, you have seen this ugly zombie mask. Think how cool it would be trick or treating while wearing a gruesome mask that makes you look like you walked out of a cemetery. The Molezu zombie mask is so scary it will terrify even the most hardened souls.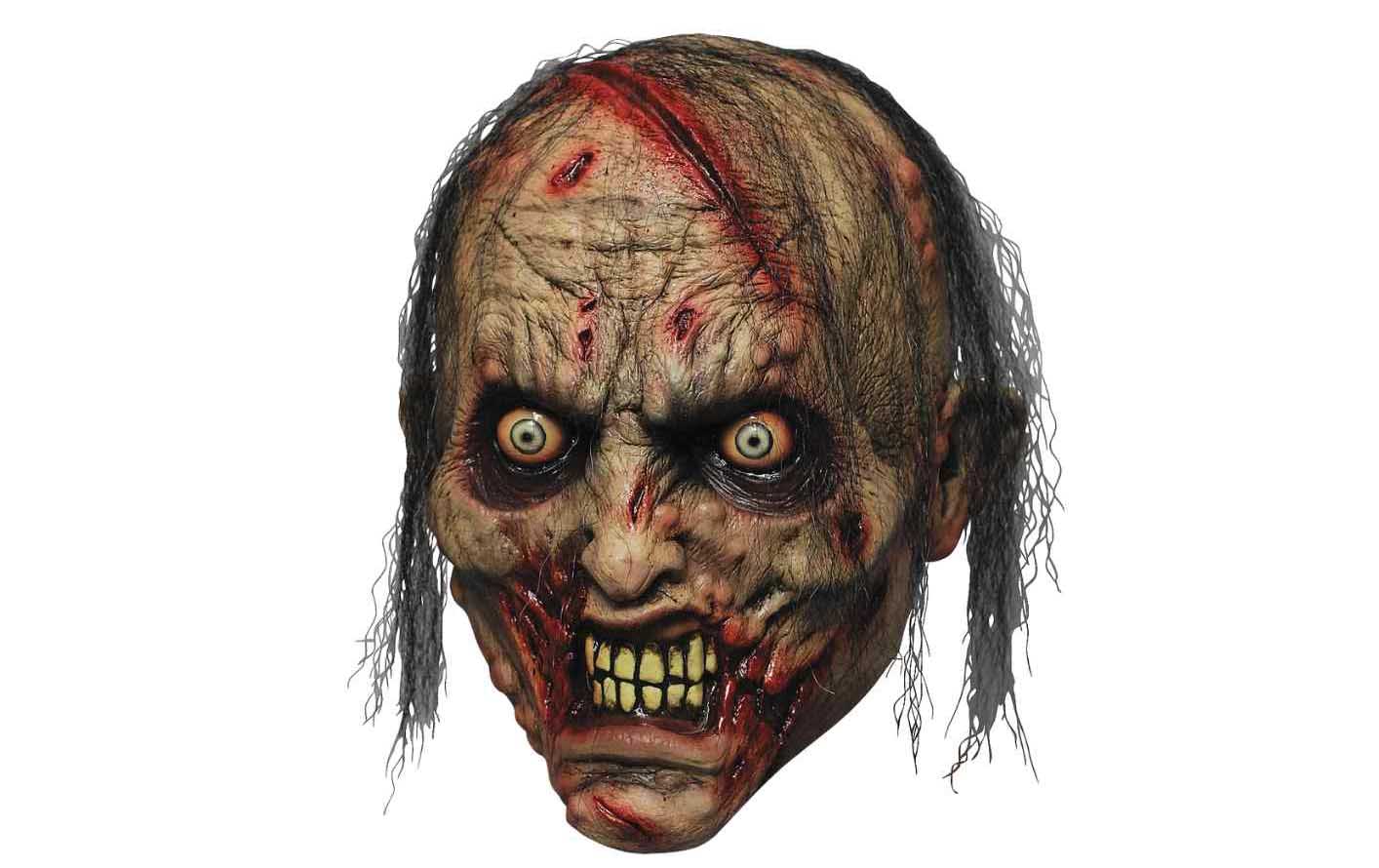 How to style the scary Halloween masks?
Choosing what to match with your Halloween mask can be challenging. The last thing you need is to pair your cool Halloween mask with an accessory or costume that diminishes the wow factor of your face mask.
Halloween items that can perfectly complement your scary mask include:
Jewelry

Jewelry can perfectly complement your spooky Halloween mask. Nope, I'm not talking about the pretty diamonds and gold bracelets you keep tightly locked in your safe. Good costume jewelry can elevate your Halloween look. You can collect interesting jewelry pieces, including pirate rings, costume necklaces, Halloween bracelets, vampire bite chokers, gypsy earrings, spooky spider earrings, or devil charms. As long as you have an active imagination, you have limitless possibilities in the number and type of costume jewelry you can collect to compliment your Halloween mask.
Halloween cape and cloaks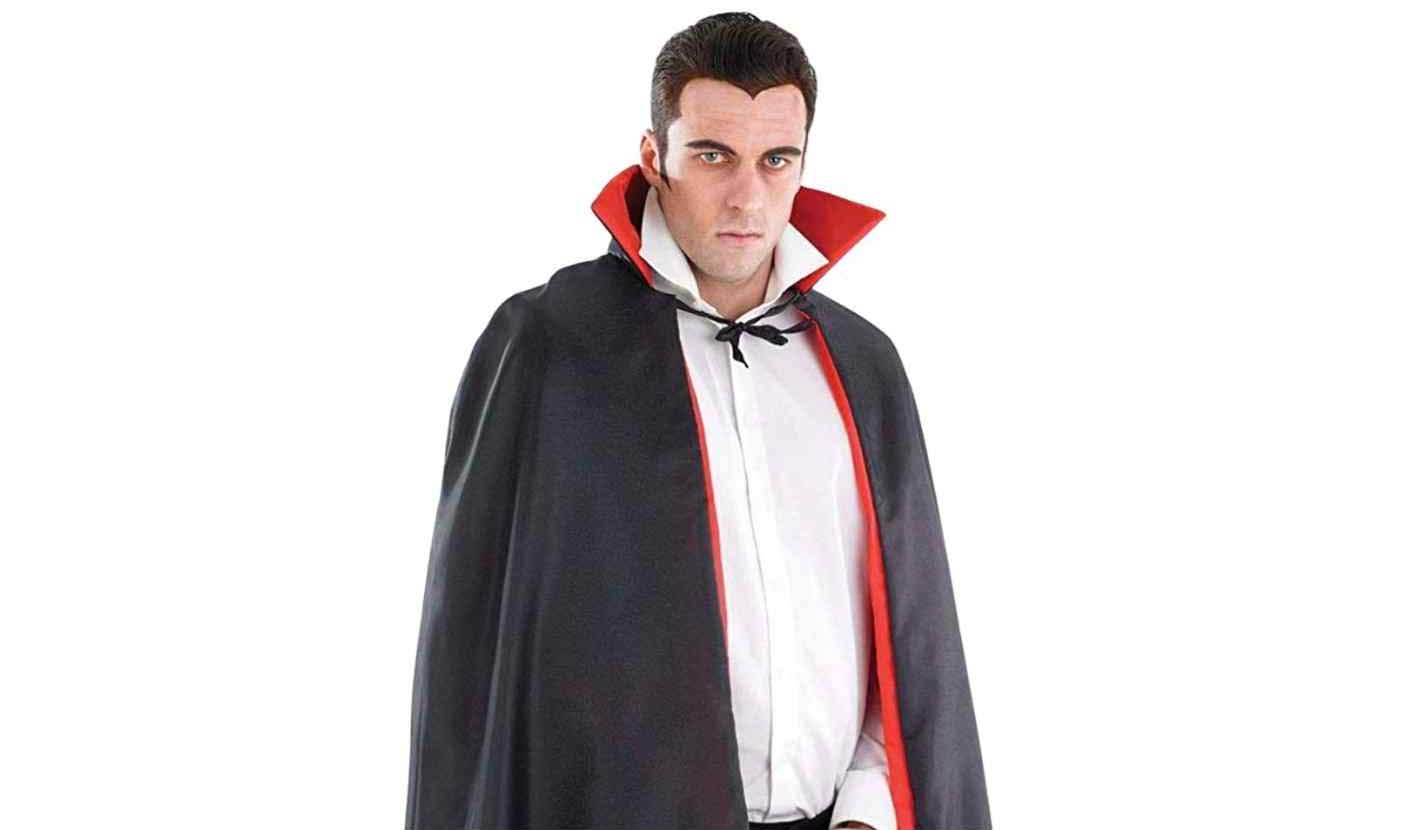 Ever wondered what a bloody pig head would like matched with a royal robe? A demon with a Santa cloak? What about a scary zombie dressed in a Jedi costume? It sounds like a nightmare combination, but that makes it so good for Halloween. You will either frighten people with your scary mask or terrible matching styles. It sounds like a win either way.
Halloween boots

Halloween shoes are arguably one of the most complex items to find. Do you wear your regular shoes? What is the use of going all out with a fantastic mask and costume and then wearing essential shoes? Fortunately, you don't have to. You can shop for pirate boots, werewolf feet shoes, dragon feet shoes, blood splatter shoes, leprechaun silver shoes, or any other exotic style you can find.
Halloween gloves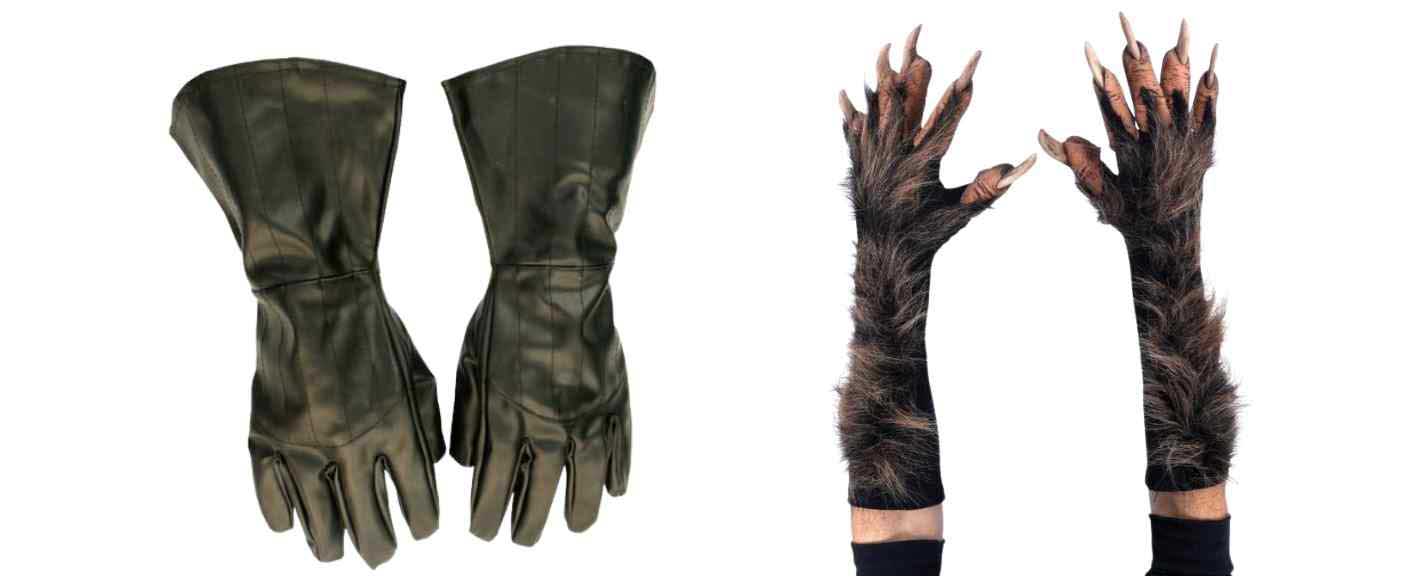 It makes little sense to rock a headless horseman costume and then go around waving your manicured hands. You can buy various interesting variations of Halloween gloves, including Darth Vader gloves, alien hands, Freddy Krueger gloves, animal paw gloves, or adult Grinch gloves.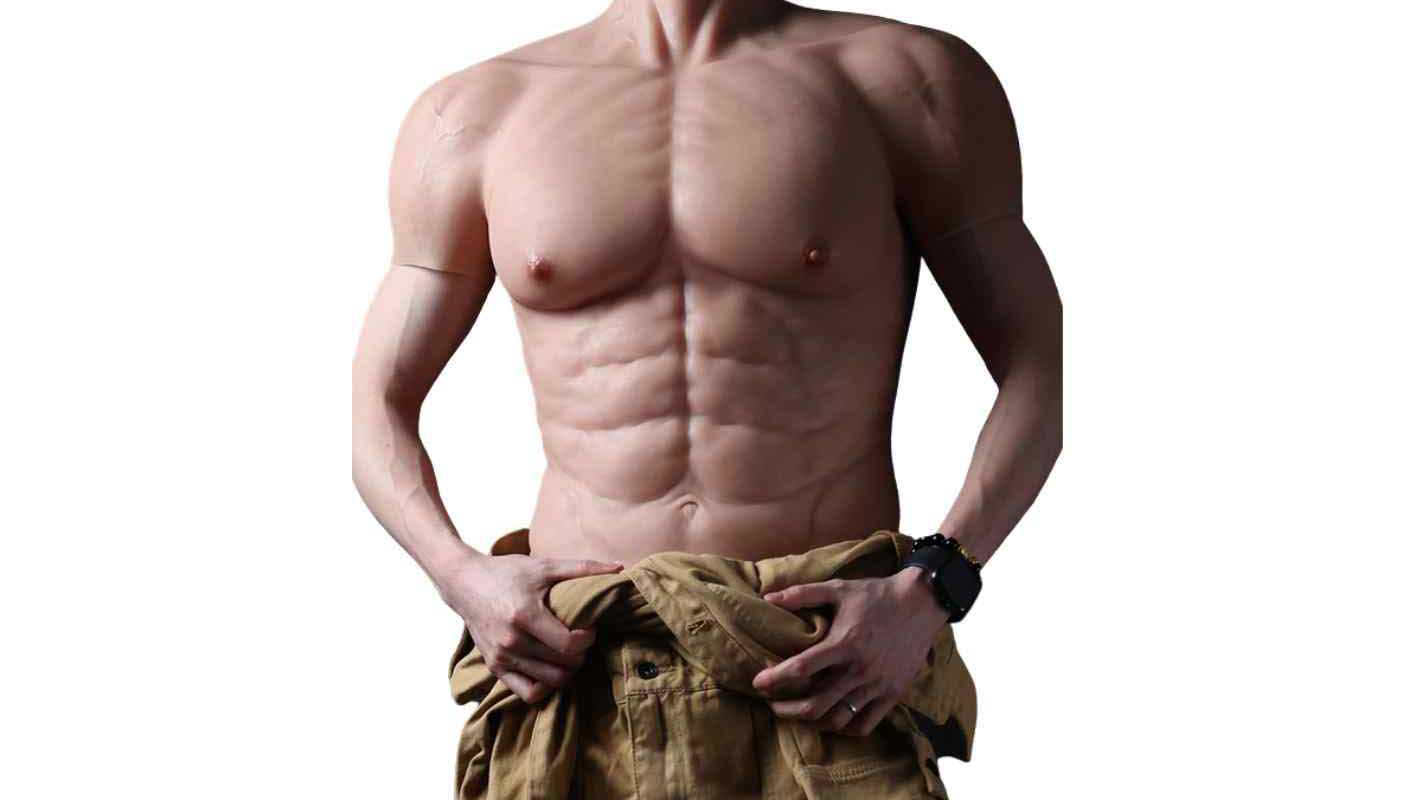 Set the latest Halloween trend by wearing a muscle suit to increase your muscle mass instantly. You can wear the muscle suit under a Halloween costume or wear it independently as a costume. A muscle suit makes you appear more prominent and bulkier, giving you a menacing look that compliments the scary mask on your head. To get a bad Halloween look, you can pair your Halloween mask with:
The upgraded muscle suit increases your body size by helping you develop ripped abdominal muscles, brawny arms, broad shoulders, and plump hips. The costume contains realistic-looking blood vessels to give you a believable tone-up. This product includes an anal and frontal hole to facilitate your sexual and excretion functions while wearing the muscle suit. When wearing this muscle suit, start feet first and pull the costume to your neck, then fit your arms in the sleeves. You can then readjust the muscle suit to your comfort.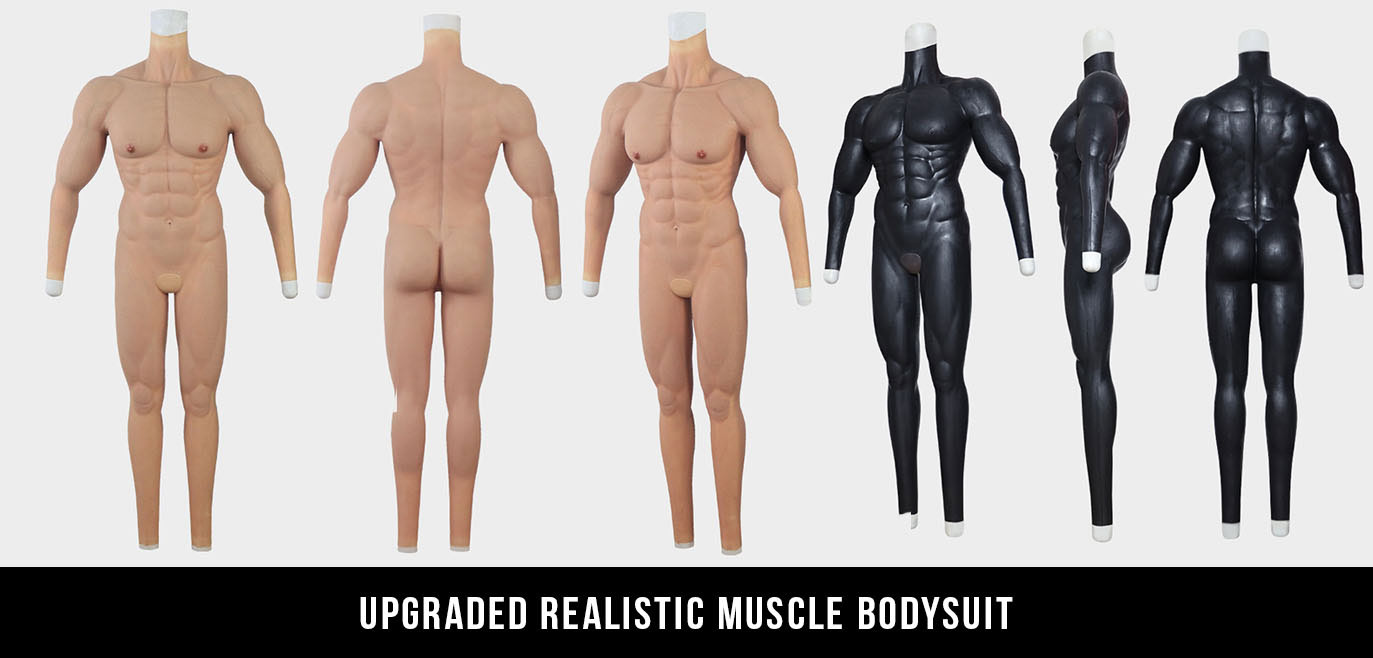 This muscle suit is the perfect costume to enhance your appearance because it gives you instant abs, muscle pecs, enhanced shoulders, and massive guns. The muscle suit has a cool spider tattoo on the front that matches the Halloween theme. Wear this costume from the neck down, fit your arms into the arms sleeves, and pull along the edges to ensure it covers your torso comfortably.

Conclusion
A scary Halloween mask can enhance your Halloween experience by enabling you to immerse yourself fully in anything Halloween-related. You can get scary mask ideas from pop culture, gruesome events, or scary animals.