Are you looking for exciting costume ideas to make you shine on Halloween? For Halloween enthusiasts and fanatics, it's not enough to wear a regular costume on one of the most exciting holidays. Halloween is the best time for costume lovers worldwide to come out and dazzle with their fantastic costume ideas and designs. This article will discuss how to use muscle costumes and masks for Halloween and give you the best Halloween ideas to try in 2022.
The fantastic Halloween costume ideas: Silicone muscle suits&masks 
For costume lovers, Halloween is like charismas, Thanksgiving, and New Year's holidays combined into one. The holiday provides a perfect time for Halloween enthusiasts to transform into any character without judgment or being self-conscious.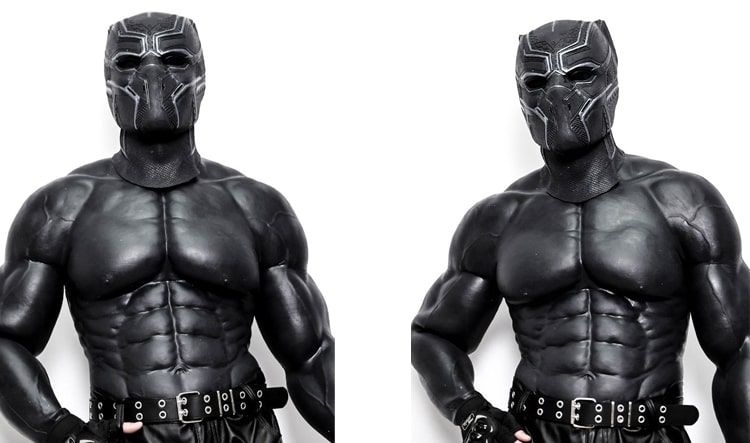 As a Halloween lover, there is no limit to the type of designs, styles, or accessories you can wear on Halloween. From superheroes, animals, literature, and pop icons to historical figures, you can become anything or anyone you want on Halloween. One ingenious trick most Halloween lovers use is wearing muscle suits and masks to enhance their Halloween look. So, what exactly are muscle suits and silicone masks?
What are silicone suits and masks?
A muscle suit is like a body suit you can wear to change your shape and size, allowing you to develop a new appearance instantly. A muscle suit is a perfect addition to Halloween essentials because the holiday is all about changing your looks with costumes and accessories.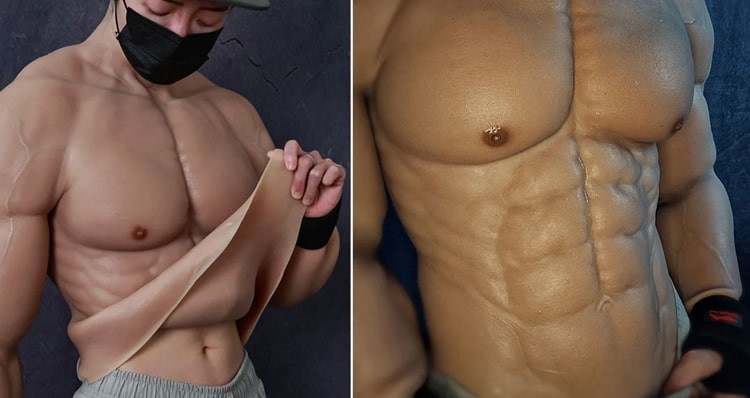 Whether you want to become a buff anime character, fierce or cute animal, or embody your favorite celebrity, a muscle can help you transform into different characters. A muscle suit can help you develop a body shape or size that makes your character more believable. For instance, if you want to be Thor, Jon, Snow, or The Rock, you can wear a muscle suit to develop muscles that are like these characters.
A silicone mask is a costume you can wear to change your facial features instantly. You can wear a silicone mask to manipulate your age, gender, or race. Because the mask is made of medical-grade silicone material, it's friendly to your skin, so you can wear it without worrying that it will harm your skin.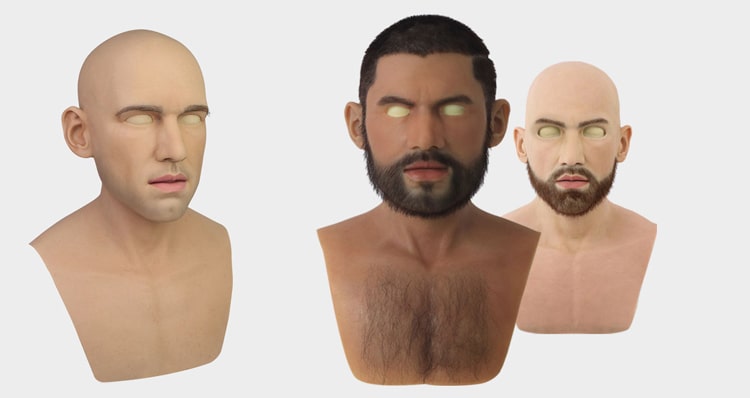 The silicone mask is also highly elastic, so it's comfortable to wear for the entire Halloween holiday. Silicone masks perfectly blend with muscle suits and other Halloween accessories to give you an appealing, classic, and comfortable look on Halloween.
How to use muscle costumes and masks for Halloween
How do you approach Halloween? With trepidation and dread because you don't know what to wear? Or with excitement and untamed joy because you have the best Halloween costume ideas to set you apart on Halloween?
With the proper preparation, a creative mind, and a desire to look your best, Halloween can be the best holiday for you. Some essential Halloween costumes are masks and muscle suit costumes, which can transform you into whatever character you want.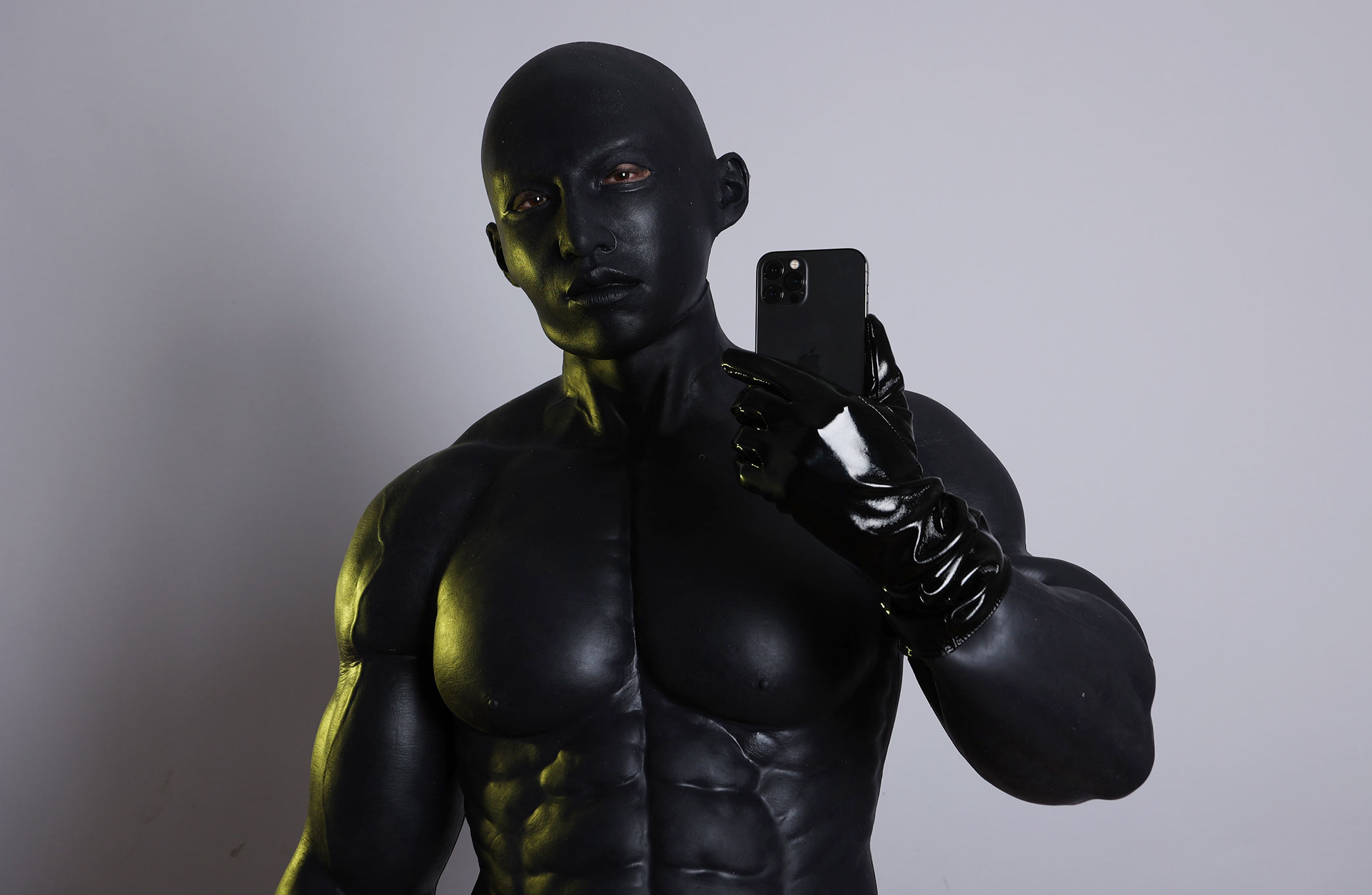 Here is a simple guide to help you use muscle costumes and masks for Halloween:
Wear a mask to change your appearance instantly

.
Halloween might be the only time you can change your appearance, and no one would bat an eyelid. A Halloween mask can instantly transform you into anything your heart desires. Whether you want to look older, change your gender, grow a beard, or revert to the smooth face of your youth for Halloween, a mask can quickly help you achieve your desired look. If you want to look like your favorite animal for Halloween, you can wear an animal-themed Halloween mask such as a shark, pig, bunny, roaster, or duck.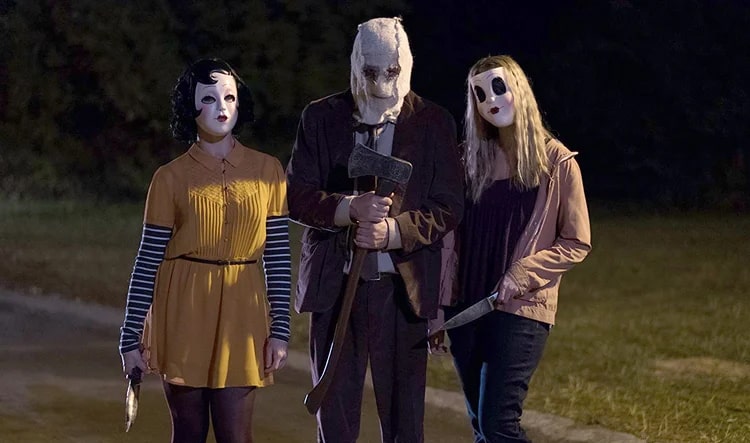 Wear a muscle suit to get your dream body
Halloween is the time to show off your creativity, style, and playfulness. The Halloween holiday provides costume lovers with a judgment-free period where they can dress in provocative and outrageous clothes, and no one will judge them. The trick to looking great on Halloween has a fantastic body complimenting your Halloween costume. You can wear a muscle suit to develop a ripped body with clear-cut muscles instantly.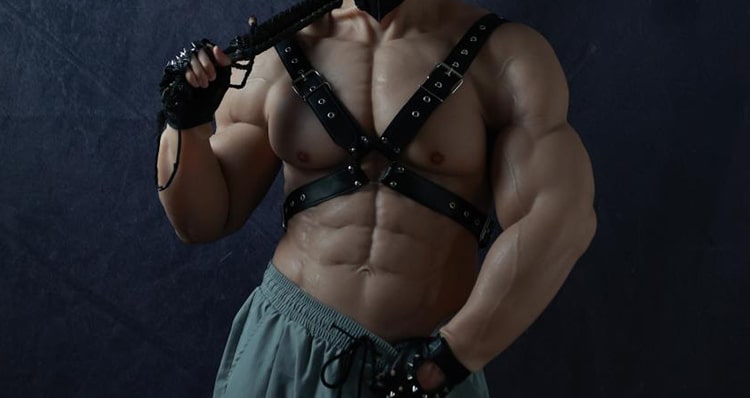 A muscle suit is like a body shaper you can wear to accentuate your appearance. Whether you want to become your favorite superhero or gain muscles to rival the most dedicated bodybuilder, a muscle suit can help you achieve your desired Halloween look.
Depending on the features you want to accentuate, you can wear an upper body muscle suit to develop huge muscles around your torso or a lower body muscle suit to have more muscular legs. Alternatively, you can search for a full-body muscle suit proportionally to enhance your muscles.
Wear a muscle suit and Halloween mask to blend in
Sometimes, you want to shout from the rooftops that you are at the hottest Halloween party or the scariest haunted house, while other times, you want to blend in with other revelers seamlessly. If you have a skinny or lean body, you can wear a muscle suit to increase your body size, which allows you to blend in crowds without people recognizing you seamlessly.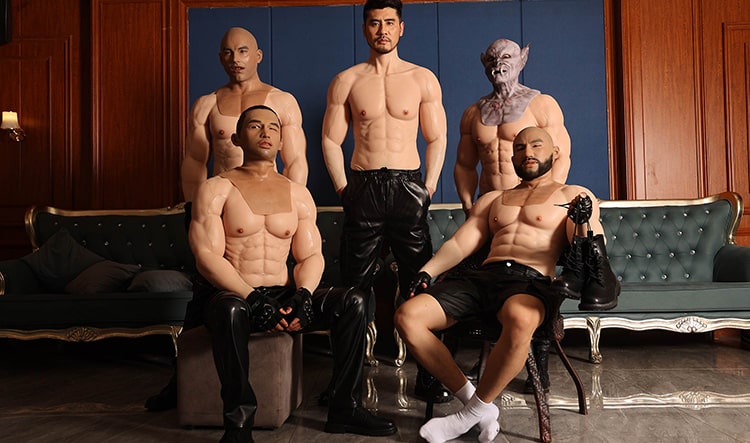 Ideas for wearing muscle suits and masks on Halloween
Whether you are the type to plan your Halloween costumes for a year or rush just before the holiday hits, having an innovative and stylish outfit can significantly improve your Halloween holiday experience. From superheroes, memes, cultural icons, and cute animals to historical figures, there are so many places you draw inspiration from to create a fantastic Halloween costume.
Some of the best Halloween costumes ideas include:
Dress like a superhero with a muscle suit
The fastest way to gain superhero-like muscles and physique is by wearing a suit. A muscle suit is a costume you can wear to gain defined muscle groups instantly. With a muscle suit, you can avoid the inconvenience of hitting the gym and checking what you are eating.
Bodysuits made from silicone materials are ideal because they are highly elastic, allowing you to stretch, bend, and function as frictionless as possible.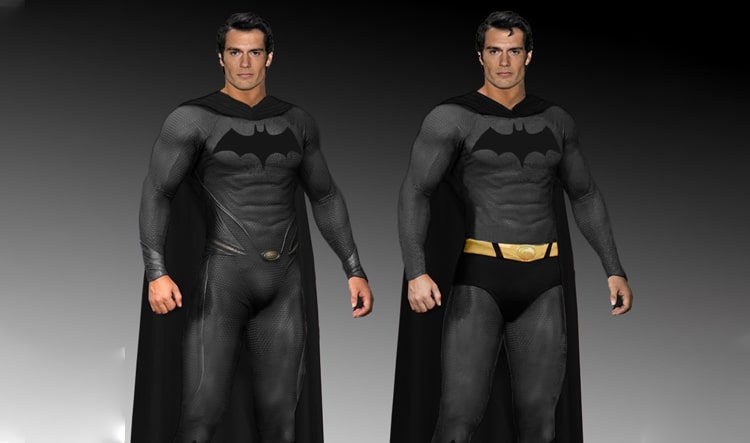 Muscle suit with a silicone puppy mask
If you are going for the cute, spoofy look on Halloween, consider wearing a muscle suit with a dog mask. The muscle suit helps you gain huge muscles that give you an appealing look on Halloween. You can pair the muscle suit with pet accessories such as a leash, a stainless steel collar with a padlock, or a tail.
You can finish the look with a silicone-made puppy mask that can transform you into an adorable pup. Ideally, wear a mask with realistic-looking dog features, such as dog ears or a removable or permanent muzzle.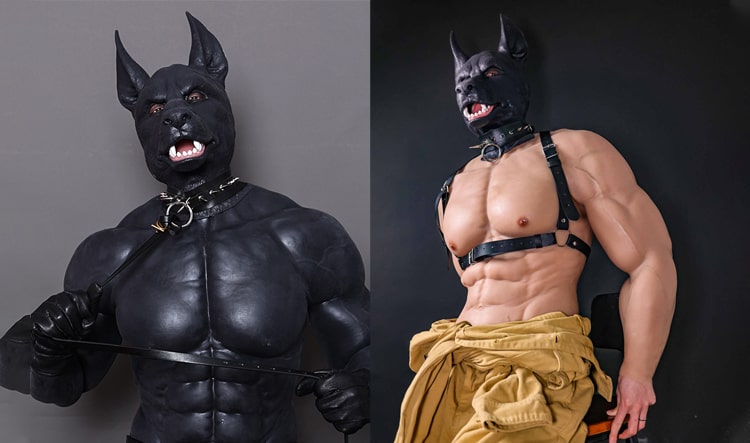 Pair a muscle suit with a harness
Harnesses are popular among Halloween lovers because they are stylish and exotic and give you an edgy look that sets you apart. A harness is a multi-faceted Halloween accessory because you can wear it beneath, above, or as part of your Halloween costume. A chest harness makes you look stylish, bold, and fashionable.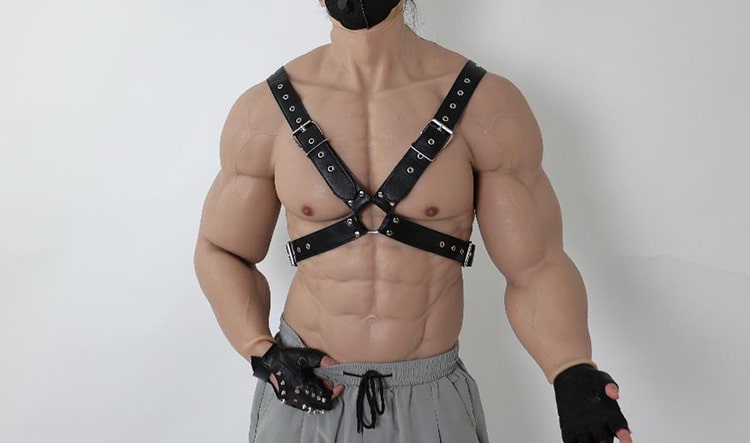 If you are attending an adult Halloween party, you can wear a groin harness to give off a sensual and sexual vibe. You can wear a harness with a color that contrasts your muscle suit to make it visually appealing or one that blends in with your skin. For instance, wearing a black muscle suit, you can pair it with a white, purple, or gold harness.
Pair a muscle suit with hand gloves and silicone masks
Halloween is the best time to break out your accessory box and style your outfit to the best of your abilities. If you don't know how to dress up for Halloween or accessorize, you can search for Halloween costume ideas on Google or find tutorial videos on YouTube. A simple trick to make your Halloween costume look amazing is wearing items that accentuate your features from head to toe to give you a constant change in appearance.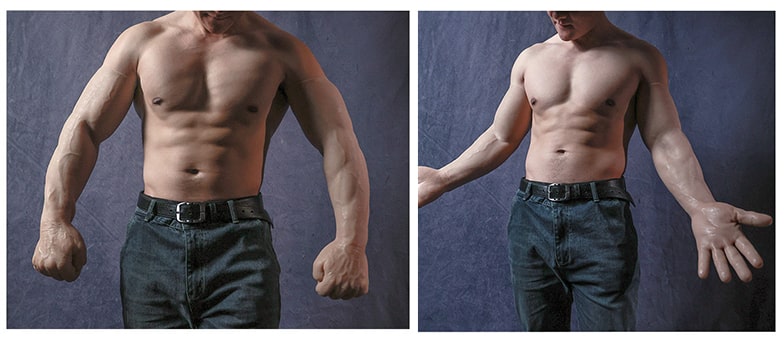 When shopping for a muscle suit, choose one that matches your skin color, especially if you don't want people to know you are wearing a suit. You can wear a costume on top of the muscle suit to give the impression that you have a buff body. You can pair the look with a silicone mask of your t covers your face partially or the entire face. Finish the look with a pair of leather gloves to give you an edgy Halloween look that will turn heads wherever you choose to celebrate.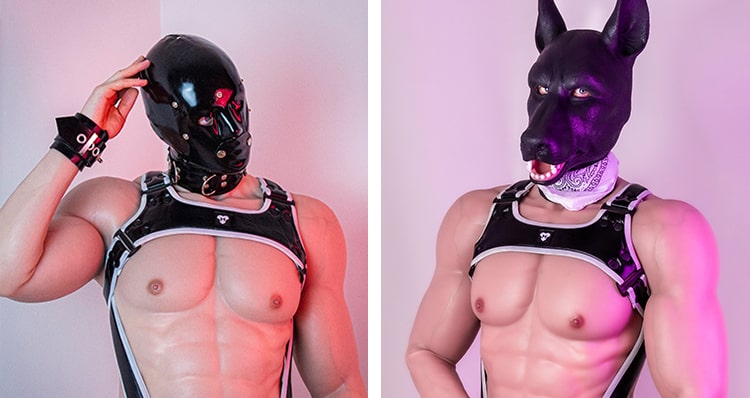 Conclusion
Halloween is one of the most incredible holidays for people that love fun activities such as dressing up, trick or treating, or visiting a haunted house. Whether you attend a Halloween party, stay at home, or meet up with your loved ones, dressing up for Halloween can be invigorating. With a Halloween costume, you can shed your human inhibitions and morph into whatever character your little heart desires.