Are you looking for a way to decipher BDSM and learn the importance of key elements, including dominance, discipline, sadism, and masochism? BDSM play is an integral part of sexual exploration because it provides a safe and non-judgmental environment for people to attain sexual pleasure using BDSM practices.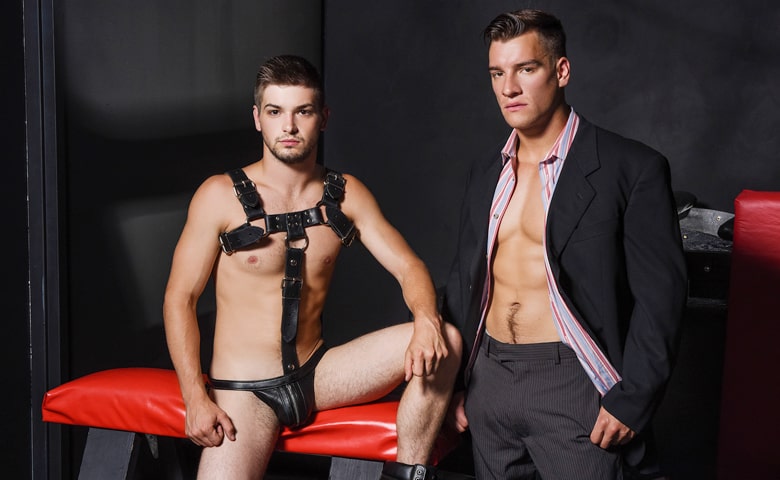 As a gay person, engaging in BDSM activities has several health, social and sexual benefits. From exploring kinky sex and experimenting with different sex toys to using physical pain to stimulate sexual pleasure, BDSM provides an exciting platform for people to explore their sexual persona. Exploring various BDSM elements, including dominance, submission, bondage, and discipline, can enhance your sex life by expanding your sexual experience, increasing intimacy in your relationship, and help you explore your sexual preferences. In this article, we will help you decipher BDSM and the importance of the D.
What is BDSM?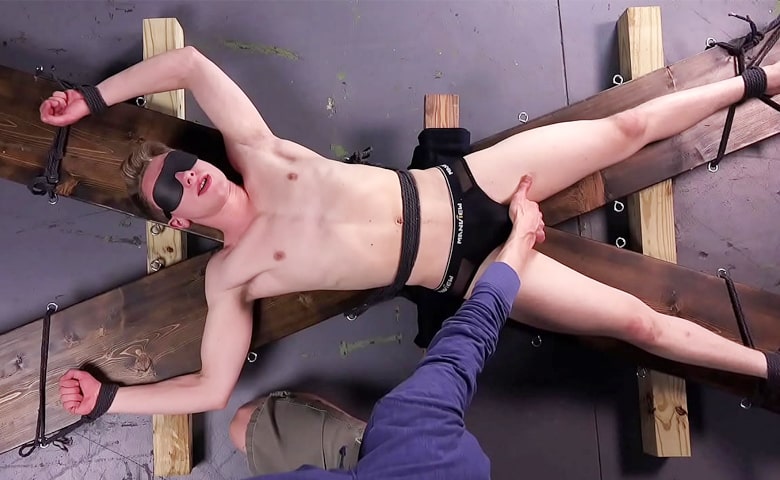 If you are not part of the BDSM community, you are missing out on a fantastic experience that can help you improve your sexual health and pleasure. While BDMS is pretty popular in some circles, including the leather, gay, and kinky communities, the concept is still taboo in some parts of the world. Erroneously, many people still associate BDSM scenes with sexual promiscuity or deviancy. So, what exactly is BDSM?
BDSM is an umbrella term describing a range of sexual activities and practices that involve bondage and discipline, dominance and submission, and sadism and masochism. At its core, consensual BDSM is about power exchange. With the right BDSM partners, an ideal environment, and a desire to explore your sensuality, BDSM sex can significantly improve your sex life, allowing you to experiment with taboo concepts in traditional sex.
By taking on the dominant role, a person can assert control over their partner(s) in a way that is consensual, safe, and fulfilling for all involved.
Understanding the importance of the D in BDSM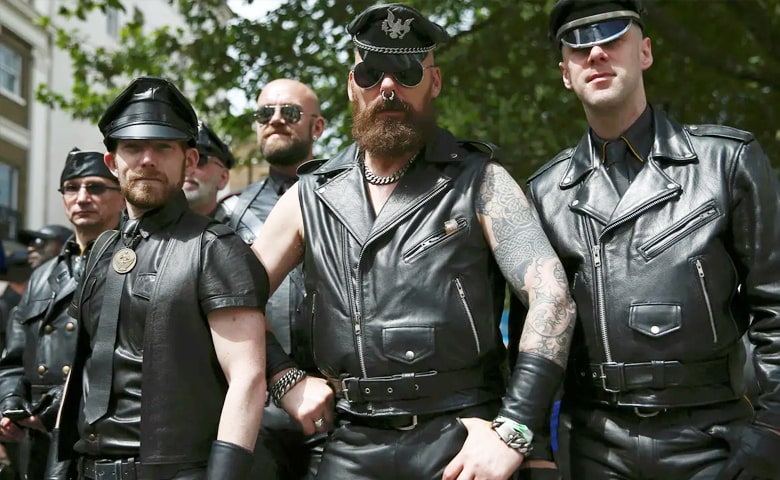 BDSM practices are increasingly becoming popular in the gay community as more people explore their secret desires, kinks, and fetishes. Whether it's because of toxic masculinity or homophobia, gay men experience powerlessness because of homophobia and discrimination. One of the most effective ways of dealing with the negative emotions that stem from discrimination is experimenting with BDSM practices. In particular, exploring dominant or submissive roles in a safe and consensual environment can be a powerful way to deal with emotions and find sexual fulfillment.
Here is everything you need to decipher BDSM and what D represents:
What is the D in BDSM?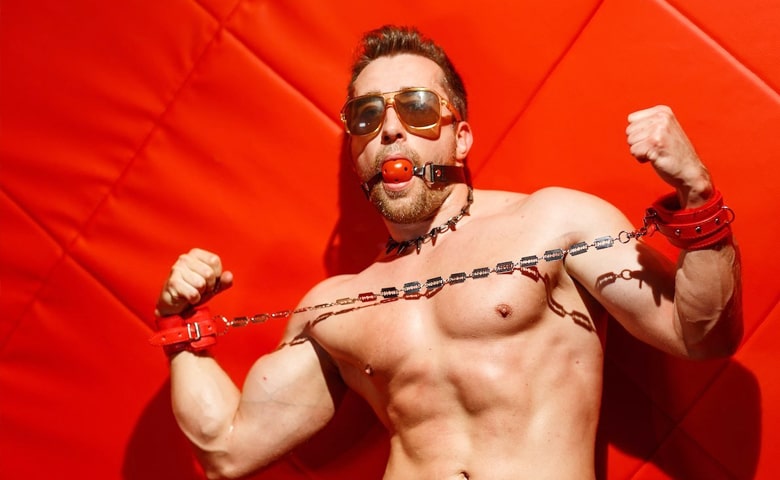 Are you aware that D in BDSM represents discipline? Discipline is crucial in the BDSM community, where sexual practices can range from vanilla practices like the use of sex toys to extreme BDSM scenes that can be dangerous. The D in BDSM is also synonymous with dominance, which is a situation where one person takes on a dominant role, and the other takes on a submissive role, and it's a key part of what makes BDSM so unique and powerful for those who engage in it.
The dominance and submission dynamic within the BDSM community is ideal for people that want to explore non-traditional sex practices to achieve sexual gratification.
Why is D an important element of BDSM?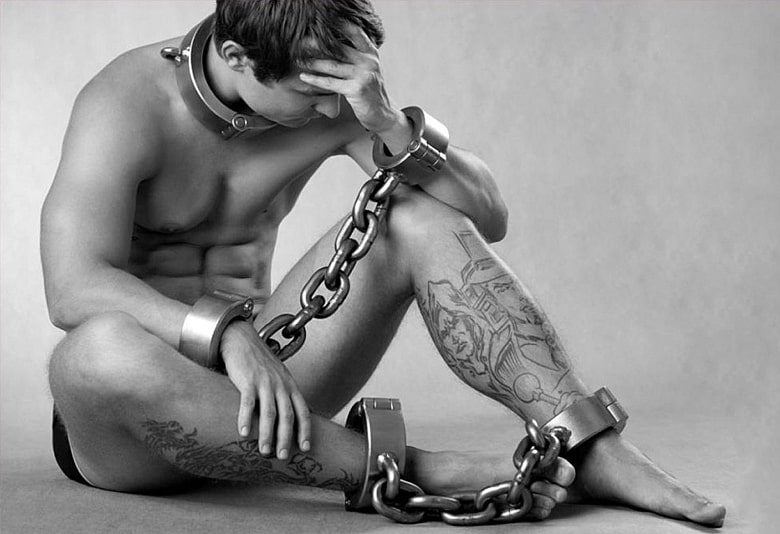 Have you ever wondered why discipline is important in dominant and submissive relationships? Discipline is essential in ensuring the safety, consent, and sexual pleasure between BDSM participants by setting rules and boundaries for a BDSM play. Whether you are new to BDSM or a regular player, it's essential to engage in BDSM with a partner that understands and follows written and implied rules set by the BDSM community.
In a healthy BDSM relationship, both partners should be able to communicate openly and honestly about their desires, boundaries, and expectations. Whether you play a dominant or submissive role in BDSM, it's crucial to have expert knowledge of the BDSM practices you experiment with. For instance, if you have a kink for extreme BDSM practices, including temperature play or strangulation, it's important to learn and follow safety precautions surrounding dangerous sexual activities. The dominant partner should always be aware of their submissive's limits and never push them beyond what they're comfortable with. By creating a framework of rules and boundaries, the disciple element in BDSM ensures that both partners feel safe and respected.
Another reason that the "D" in BDSM is important is that it creates a high level of trust and communication between BDSM partners. Communication is crucial in BDSM because it helps partners understand what is expected before, during, and after BDSM scenes. For instance, if you need a specific kink to attain sexual gratification, you can talk to your partner to express what you need. With proper communication, sexual partners can engage in erotic play that fulfills their secret desires.
The D in BDSM is also important because it helps establish consent. Consensual BDSM ensures BDSM partners engage in sexual activities they are comfortable with and can withdraw consent at any BDSM is a broad term that contains a wide range of sexual activities that can involve inducing physical and psychological pain. From BDSM scenes involving sensory deprivation such as suffocation, physical restraint, and pain play to edge play, BDSM contains dozens of dangerous sexual activities that can be brutal in different consent. What sets certain BDSM elements from actual cases of aggravation, humiliation, and sexual assault is the ability of BDSM participants to consent. The D in BDSM promotes sexual practices between consenting adults, reducing the likelihood of players taking advantage of their partners.
What is the relationship between dominance and discipline in BDSM?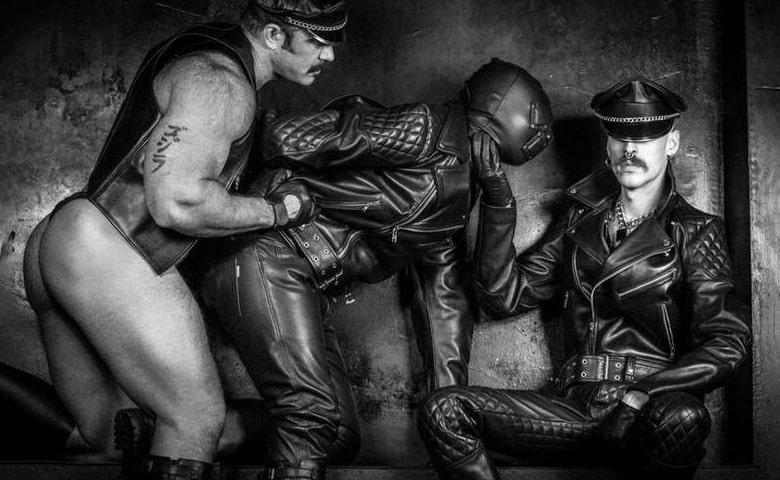 If you are ever in a BDSM group, party, or event, you will notice that some people often use the words discipline and dominance interchangeably in the BDSM context. Dominance and discipline are co-dependent in the BDSM culture because one can not exist without the other. For a dominant and submissive relationship to succeed, both participants must have the discipline to embody their roles.
If you are the dominant partner in a BDSM relationship, discipline is essential in ensuring your submissive partner is safe mentally and physically during a BDSM scene. As a submissive, discipline enables you to control the sex play or your dom without overexerting yourself. Regardless of your sexual preferences in BDSM practices, having discipline can enhance your sexual experience, enabling you to maximize sexual pleasure.
What is the role of the dominant partner in BDSM?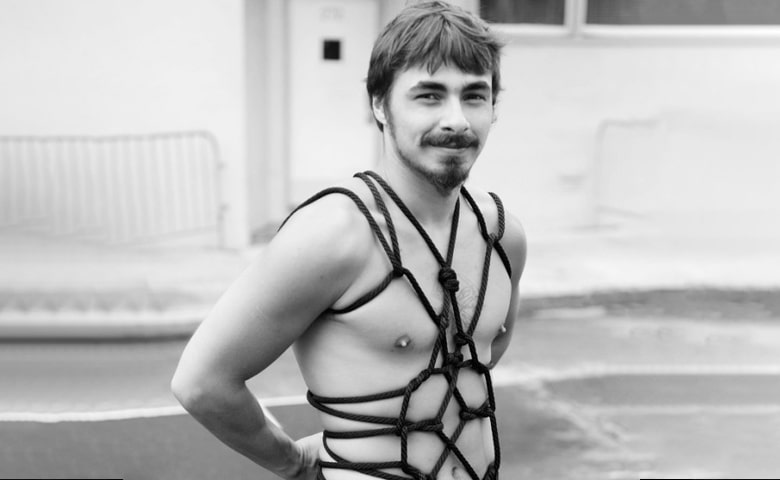 When people hear the word dominant partner, they automatically picture someone with whips, ropes, gags, and a dungeon with tools to torture people. While being a dom can involve playing with whips, ropes, and owning dungeons, the role is much more diverse than that. Dominant partners, like their submissive partners, can perform several functions in the BDSM community, including the following:
Asserting control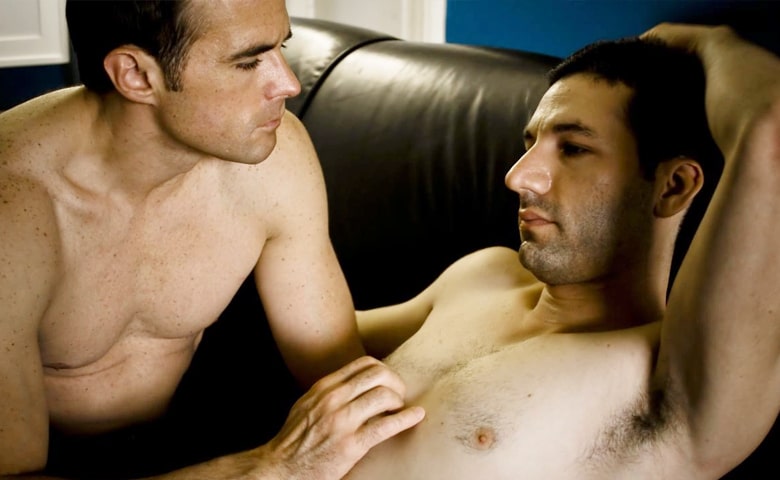 A dominant partner is a person that asserts control over a submissive partner in the BDSM context. In a gay relationship, the dominant person takes on the leading role during sexual activity. While most people assume the more masculine-presenting partner in the gay relationship is the dominant partner, that's not always the case. You can still identify as a dom even if you have a feminine-presenting presenting appearance. People are dominant because of their attitude, not their appearance.
Directing a BDSM scene.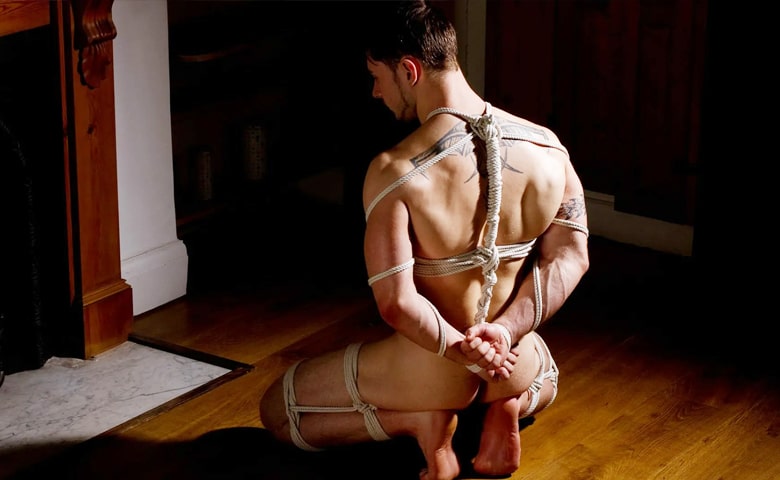 As the dominant partner in a BDSM play, you are responsible for directing the scene, setting limits, and controlling the submissive partner's actions for your mutual gratification. Assuming the dominance role involves taking responsibility for your submissive partner's well-being and ensuring that their actions align with the rules and expectations established in your relationship. If you want to perfect your role as a dom, consider attending a BDSM event or talking to experts in the BDSM community to give you tips to perfect your role as the dominant partner.
Fulfilling the submissive partner's desires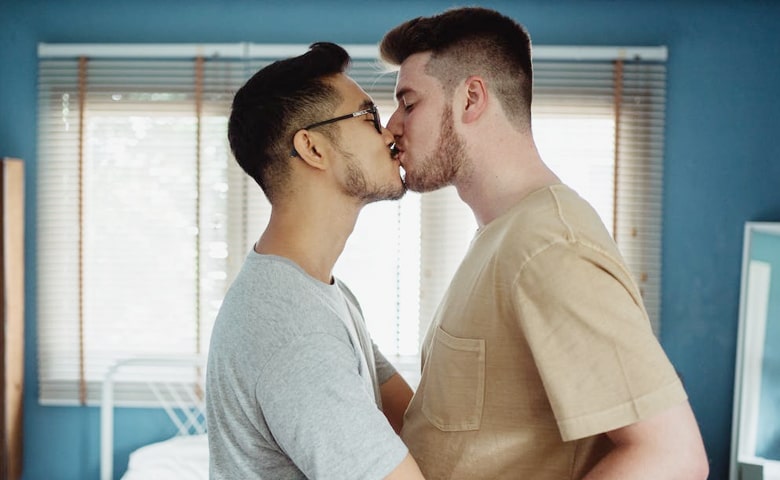 Being a good dominant requires fulfilling your partner's sexual desires within the set boundaries. An effective way of ensuring you meet your partner's sexual needs is through continuous communication. Strong communication between BDSM partners enhances your understanding of your submissive partner's desires and boundaries. You should be able to read your partner's body language and mental state to ensure they are enjoying various BDSM practices and are comfortable during sexual scenes.
Assessing risks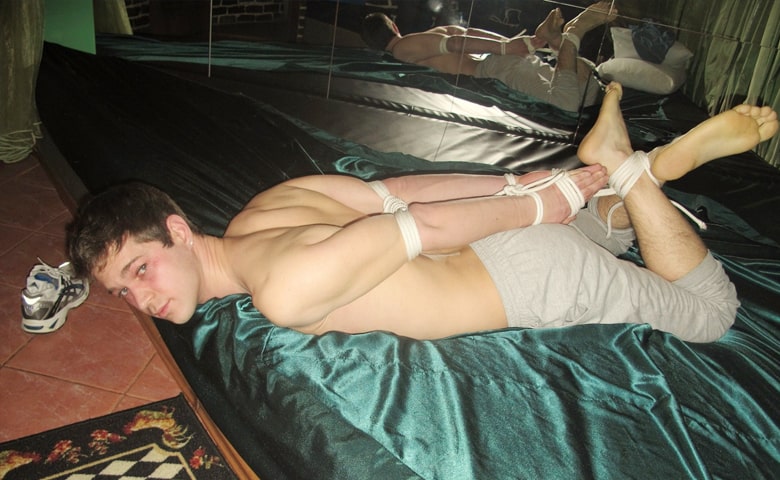 The dominant partner is responsible for ensuring the safety of the submissive partner during BDSM play. Most BDSM practices involve various elements of sensory deprivation, such as blindfolds, temperature play, or choking, which are dangerous and fatal. Since the dominant partner usually has control of the BDSM scene, they are responsible for protecting the physical well-being of their partners. Participating in a risk-aware consensual kink can help reduce BDSM-related injuries because partners know the potential risks before and during the BDSM scenes.
Conclusion
BDSM can be an important and fulfilling part of sexual expression in the gay community, but it requires education, communication, and consent to be done safely and responsibly. By prioritizing the "D" in BDSM and understanding the principles of dominance and submission, individuals can find sexual satisfaction and empowerment in their lives.