Who said you couldn't extend your kinky BDSM gear to casual daily wear?
It's not new to see most A-List celebs including BDSM elements in their garbs, so why shouldn't you, too?
In this guide, we'll help you curate a wardrobe you can use in and outside the bedroom.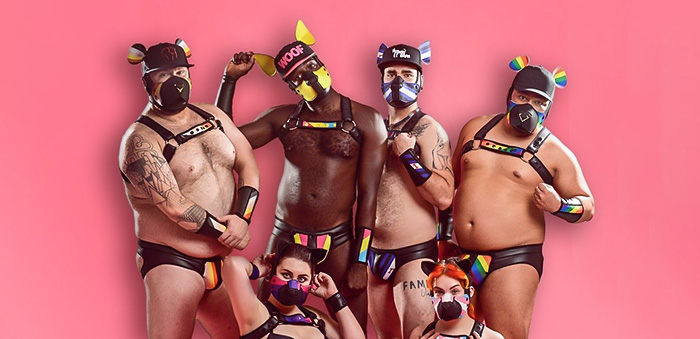 The Fundamentals of BDSM-Culture
Let's get acquainted with the essentials before picking out leather harnesses and getting tangled up in ropes.
Safe, Sane, and Consensual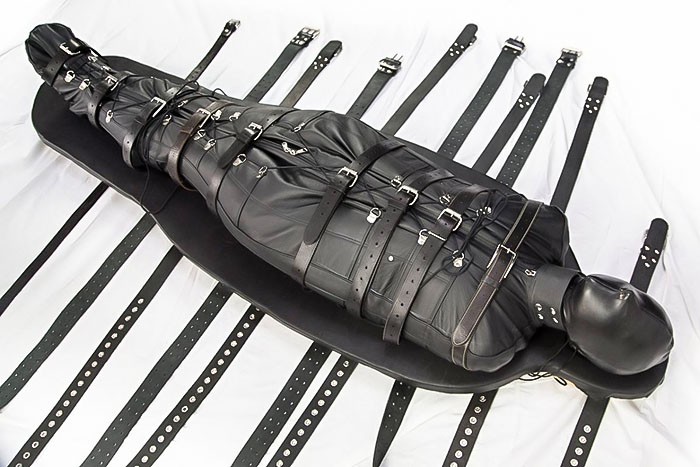 In BDSM, SSC should be your ultimate mantra.
Safety first because no one wants a trip to the ER for the wrong reasons.
Keep it sane – you're exploring fantasies, not losing your marbles.
And the golden rule: all parties involved need to give a firm "Heck yes!" – for anything to go down.
Dominance and Submission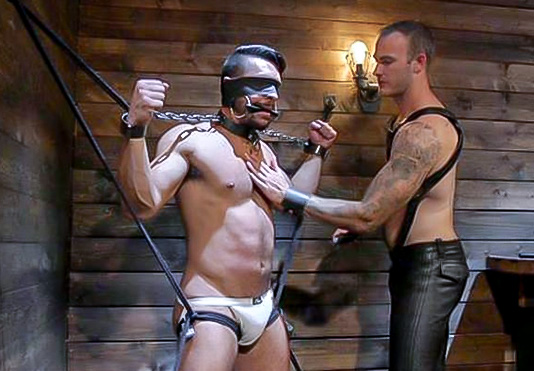 D/S is a thrilling game of power dynamics.
One partner takes the reins as the dom, and the other gleefully submits as the sub.
Remember that being a dom doesn't mean you're a jerk, and being a sub doesn't make you a doormat.
Trust, respect and understanding who's wearing the proverbial pants is key.
Communication is Key
Forget mind reading—there's no room for that in BDSM.
You're going to need to talk. Lay it all out – what you're curious about, what's a strict no-no, and what's up for negotiation. 
Toys and Tools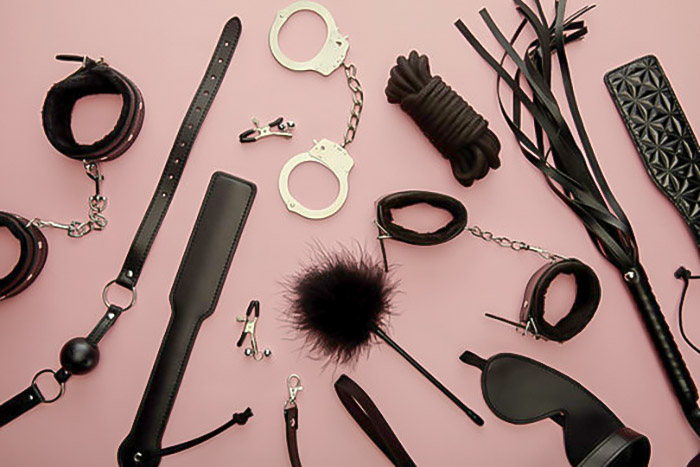 We're talking the whole nine yards of cuffs, ropes, whips, and more.
But before you turn your room into a medieval dungeon, start with the basics.
Think of it like cooking – begin with the easy stuff before attempting a soufflé.
Negotiation and Consent
Imagine you're at a car dealership, but you're discussing your wildest fantasies instead of a car.
Both parties need to be on the same page. What's on the table?
What's off-limits?
Get consent for every activity, and remember that consent can be withdrawn anytime.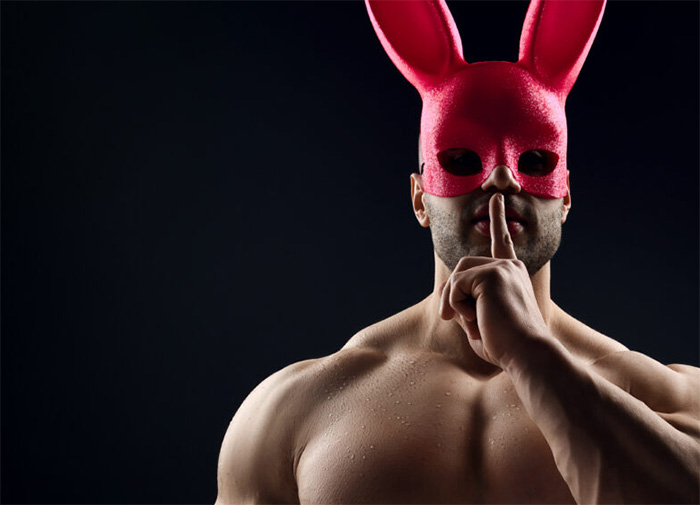 Aftercare
As important as the main event, aftercare is like the warm embrace after a rollercoaster ride.
After the excitement, you've got to wind down.
It's about cuddles, reassurance, and ensuring everyone's back on solid ground.
The Symbolism of

BDSM

Accessories and Clothes
Beyond their aesthetic appeal, BDSM items have symbolism that speaks to the dynamics and links within the BDSM culture.
Leather for Strength and Identity:

Leather is arguably the very symbol of the BDSM realm. It represents resilience, durability, and protection. 

Collars for Submission and Ownership:

In the BDSM context, collars signify submission, ownership, and a profound connection between partners. It's a tangible representation of a dynamic where one partner yields control to another to nurture the partners' bond.

Harnesses for Control:

Harnesses convey a powerful message of dominance and control. It's akin to donning a uniform that symbolizes their position in the power exchange, making a bold statement about their desires and preferences.

Cuffs for Restraint and Trust:

Cuffs, whether encircle wrists, ankles, or other body parts, carry the weight of symbolism related to restraint and trust. When someone wears cuffs, they welcome

vulnerability and relinquish control to their partner. 

Rings and Chains for Roles and Bonds:

A ring or chain can represent a person's role within the BDSM dynamic – whether they identify as a dom, sub, or something else entirely. Chains, in particular, illustrate the unbreakable bond between partners.

Masks and Blindfolds for Surrender and Mystery:

By relinquishing the ability to see or be seen, individuals open themselves up to heightened sensations and experiences, elevating intimacy and vulnerability.
About Colors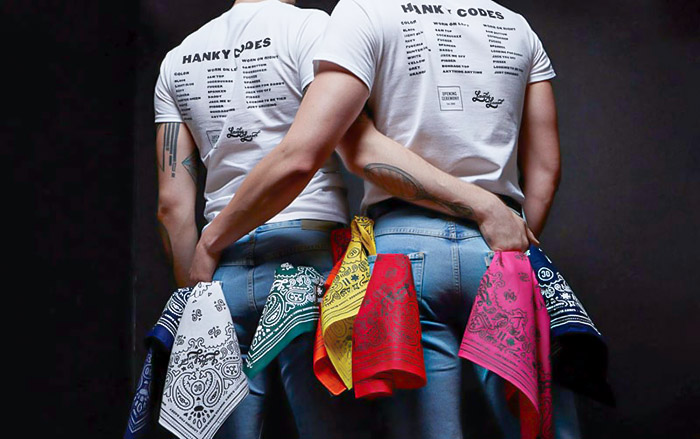 Colors in BDSM play a role in conveying specific meanings and identities.
Black often symbolizes dominance and strength, while red signifies intensity and passion.
However, it's important to recognize that these interpretations can be personal and varied.
Individuals may attach different meanings to colors based on their unique experiences and preferences.
Types of

BDSM

Accessories for Gay Men
It's time to strut your stuff with some BDSM accessories that will make heads turn and eyebrows raise – in a good way. 
Body Harness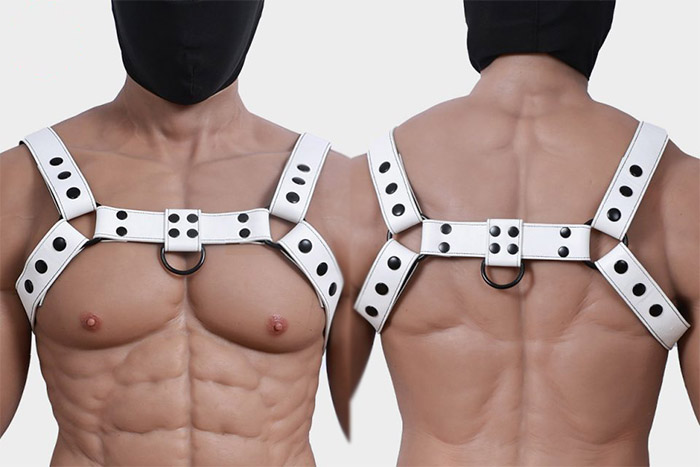 Body harnesses are all about letting your inner gladiator roam free.
These bad boys wrap around your torso like a second skin, accentuating those muscles and contours.
Whether aiming for a fierce dominator or a sultry submissive, a body harness will make you look like a kinky king.
Choker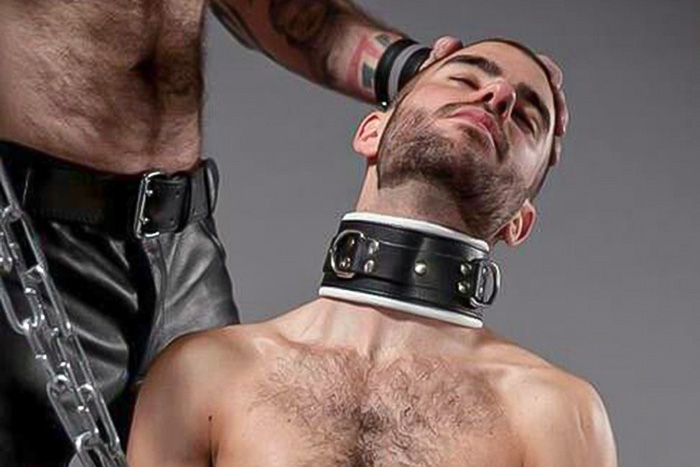 Who says chokers are just for teenage angst?
A choker adds a touch of flair and submission to your look.
The choices are endless – from sleek leather to chains that demand attention.
Wrap that choker on and let your neck do the talking.
Mask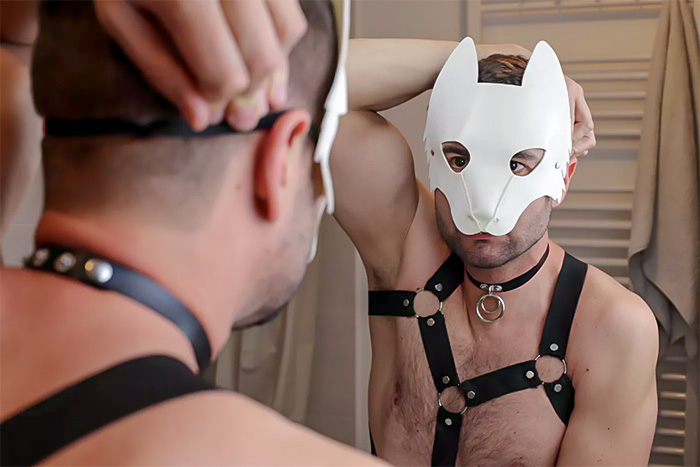 Ever thought of embracing a little mystery?
Masks aren't just for superheroes but for those who want to reveal their fantasies one layer at a time.
Slip on a mask, and suddenly, you're someone else, somewhere else.
Corset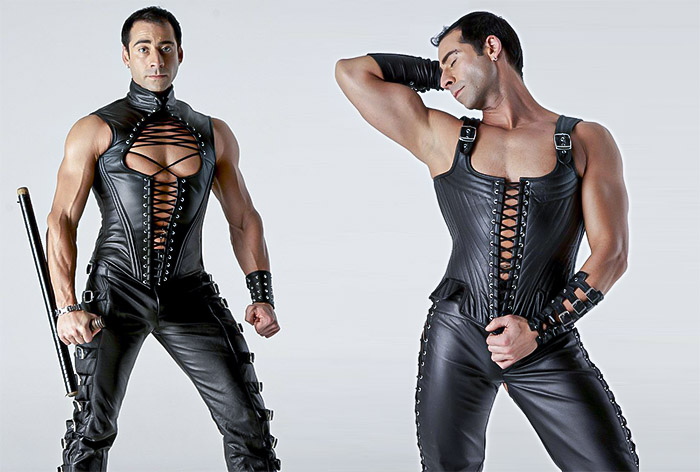 Corsets aren't just for historical dramas – for anyone who wants to flaunt their curves and amplify their presence.
Cinch that waist and let those curves do the talking. 
Wrist Restraints/Bracelets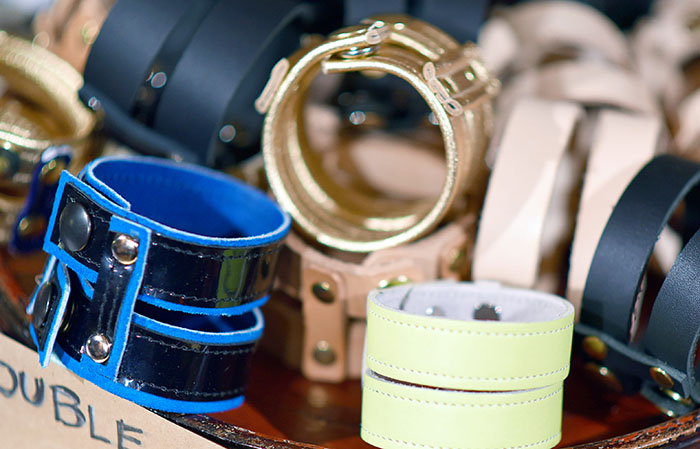 Who needs plain old bracelets when you can have wrist restraints that spell out desire?
Whether you're tying up a partner or being tied up, wrist restraints add an element of anticipation and playfulness to your escapades and casual wear.
Lace Gloves
Lace gloves are the epitome of elegance and sensuality.
Slip your hands into these delicate wonders, and you're channelling your inner seductress.
Types of BDSM Clothes for Gay Men
Let's talk about kicking up your fashion game with spicy BDSM clothes. 
Gimp Suit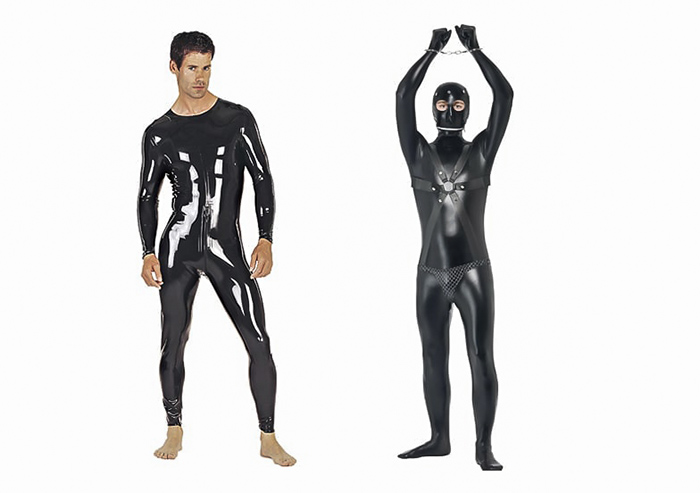 A gimp suit is a full-body garment that covers you from head to toe, leaving only strategic openings for essential functions.
This piece is often associated with intense power dynamics, sensory exploration, and anonymity.
Muscle Suit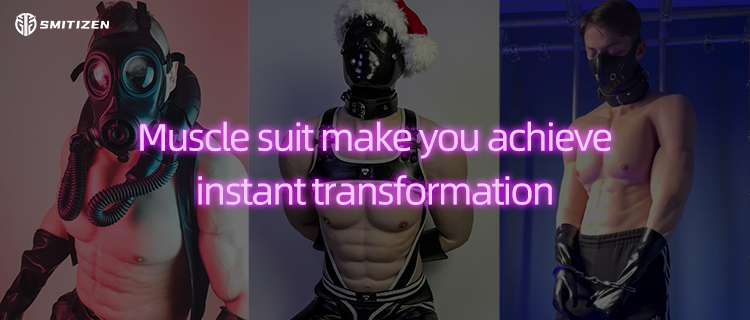 Muscle suits are designed to redefine your physique in an instant.
These suits mimic muscular definition, adding bulk and tone where desired.
Whether stepping into an authoritative figure's shoes or embodying a power-packed submissive, a muscle suit allows you to explore physicality visually.
Pet Suit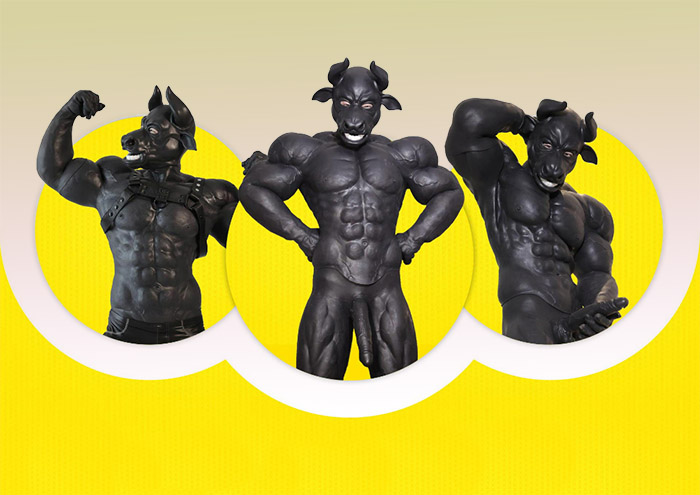 Pet suits offer a unique form of expression that lets individuals tap into their animalistic instincts.
These suits often come in designs that emulate various animals, such as puppies or kittens.
Individuals can engage in playful role-play dynamics by slipping into a pet suit.
PVC Pants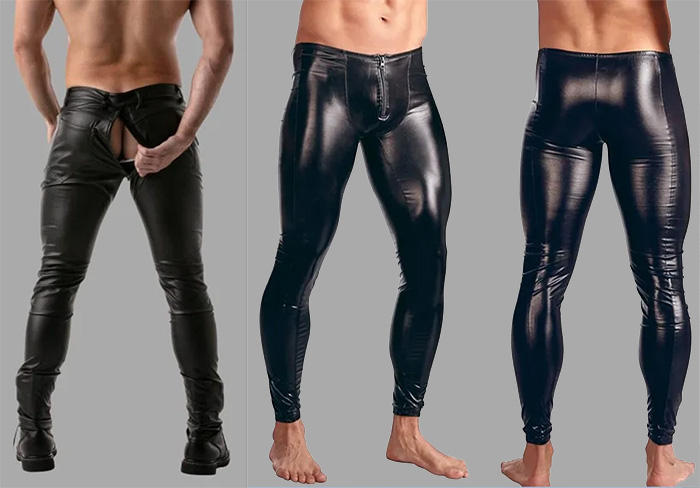 PVC pants bring an element of sleekness and provocative style to BDSM fashion.
These pants are typically made from glossy PVC material, hugging the legs while exuding a sense of authority and intrigue. 
Leather Skirts/Pants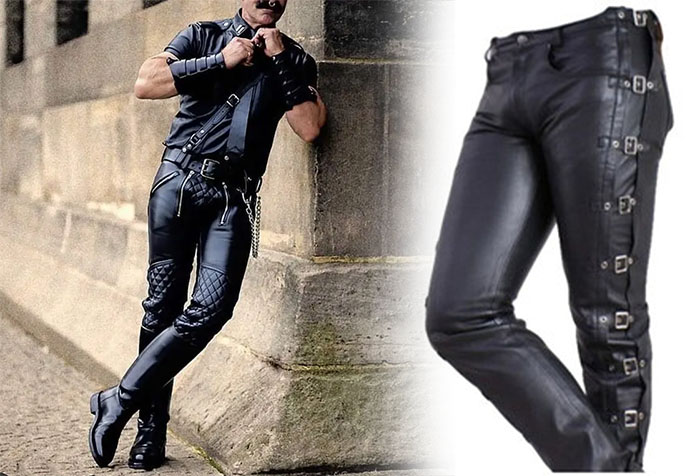 Leather skirts and pants defy traditional gender norms, offering an edgy yet elegant option for tops and bottoms.
These pieces showcase versatility and confidence, allowing wearers to explore their style while embracing the rich symbolism of leather.
Spandex Boots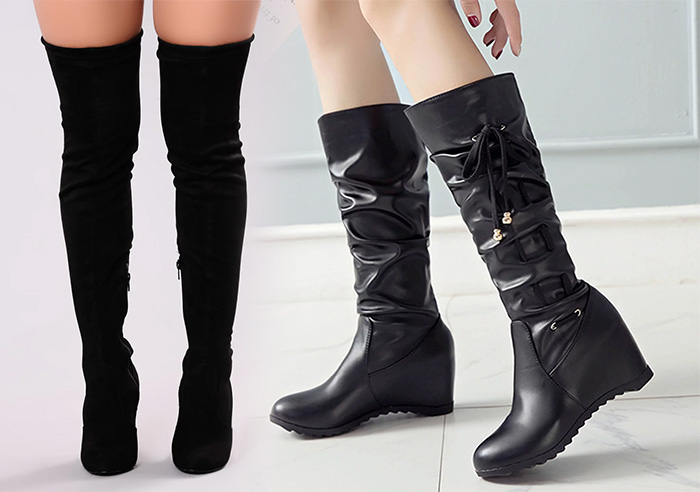 Spandex boots are a daring choice that commands attention.
These thigh-high or knee-high boots are made from stretchy spandex material, encasing the legs in a sleek, second-skin fashion.
Black Leather Shirt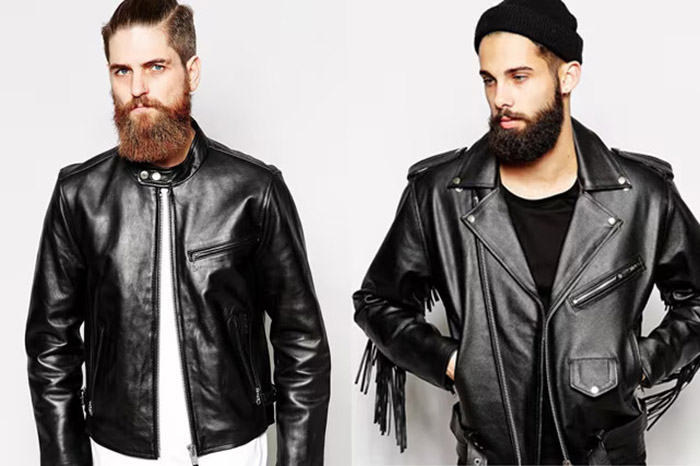 A black leather shirt is a wardrobe staple that transcends trends.
It merges classic elegance with a sense of dominance and power.
Whether worn as a standalone statement piece or paired with other BDSM accessories, a black leather shirt adds an element of sophistication and assertiveness to your attire.
Thigh-Highs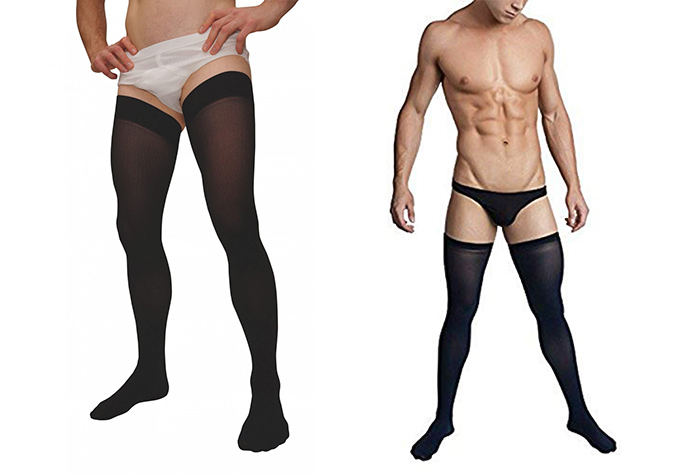 Thigh-highs aren't reserved solely for traditional fashion; they hold a distinct place in BDSM clothing as well.
These high-reaching stockings emphasize the legs and draw attention to the wearer's assets.
They convey a sense of provocative elegance and are often chosen for their ability to enhance the visual appeal of a BDSM ensemble.
PVC Mini Shorts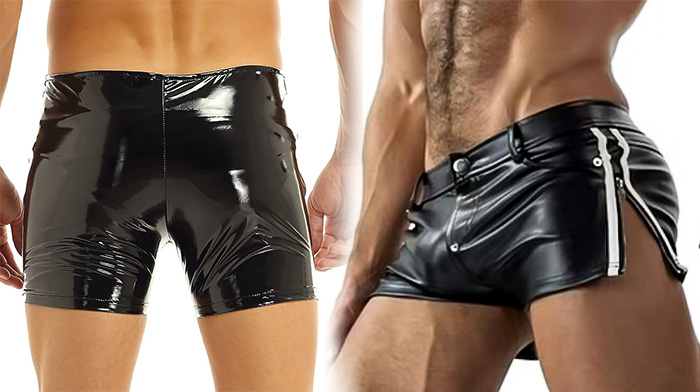 PVC mini shorts offer a playful yet daring addition to your BDSM wardrobe.
These shorts, crafted from glossy PVC material, provide comfort and allure.
They're a choice for those who want to flaunt their legs while maintaining an element of boldness and eroticism.
How to Select and Style BDSM Accessories and Clothes
Here are a few tips on how to incorporate BDSM elements into your casual wears
The Fusion of Styles:

Blend the bold with the basic. Mix your favorite vanilla pieces with a touch of BDSM flair. Pair that classic tee with a leather choker, or let a body harness peek out under your jacket. The idea is to create a harmonious union between conventional and provocative elements.
Gradual Integration:

Begin with one standout piece – a wrist cuff, perhaps. Incorporating BDSM elements into your daily outfits can be a slow transition. Think of it as introducing a new character to a story – start small and let it evolve naturally.
Subtle Symbols, Powerful Statements:

Not everything has to scream BDSM. Opt for subtlety like discreet buckles, minimalist chains, or a sleek leather bracelet. These understated hints are like the secret smiles exchanged between those "in the know."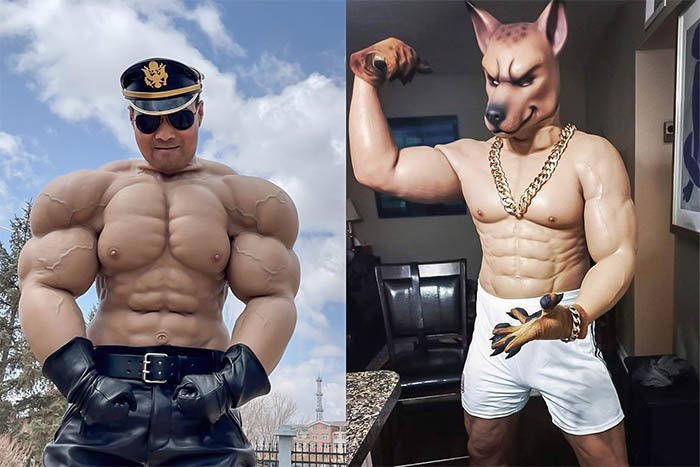 Respect the Context:

While fashion is a form of self-expression, it's crucial to consider the context. A full gimp suit might not be ideal for the office, but a well-placed leather accessory can easily transition from day to night. Understand when and where your BDSM-inspired pieces are most appropriate.
The Magic of Accessories:

Accessories hold the key to a seamless fusion. Add a studded cuff, a chunky necklace, or a statement belt – they serve as punctuation marks to your overall look. 
Exude Confidence:

Confidence is your most potent accessory. It's more than just fabric – an extension of your self-assured demeanor.
The Adventure of Exploration:

Fashion is an ongoing journey of discovery. Don't shy away from experimenting with unfamiliar styles. The unfamiliar might just become a staple in your personal fashion dictionary.
Let Your Authentic Self-Expression Shine Through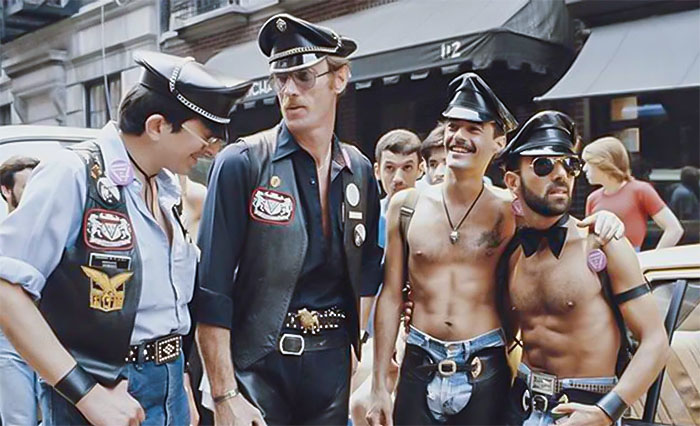 At the heart of it all, remember that your style is a canvas for self-expression.
The fusion of BDSM elements into your wardrobe is a form of storytelling, showcasing different facets of your personality.
Embrace your authentic self, and let your attire reflect your desires and individuality.