Get ready to unlock a world of seductive secrets and tantalizing delights!
BDSM – an acronym that promises passion, power, and pleasure – has emerged as a thrilling playground for consenting adults seeking to explore their desires. 
But what sets the stage for an unforgettable experience?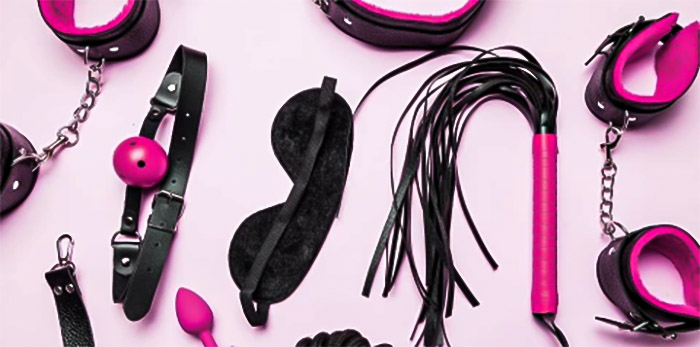 Enter BDSM clothing – the enigmatic key that unlocks the door to heightened power dynamics.
This dominatrix's guide aims to indulge your curiosity and provide a roadmap to the best kinky BDSM outfits.
So, prepare to ignite your imagination. You're about to discover the allure of BDSM fashion like never before!
The Allure of
BDSM Outfits
When it comes to BDSM, clothing serves as a potent tool.
It fuels desire, establishes power dynamics, and sets the stage for an unforgettable experience. 
Here's why these seductive ensembles are a game-changer:
Setting the Mood
BDSM clothing acts as a visual cue, instantly signalling the power dynamics.

Donning a dominatrix outfit exudes confidence and dominance. On the contrary, submissive attire conveys vulnerability and surrender.

The right clothing enhances the psychological connection between partners. It intensifies the anticipation and heightens pleasure.
Versatility at its Finest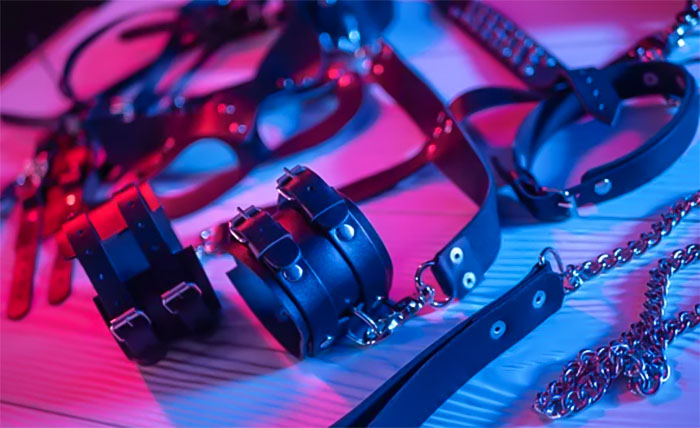 BDSM clothing caters to a wide range of tastes and preferences. This allows individuals to express their unique style.

BDSM clothing can be customized to embody your desired persona.
Customization and Personalization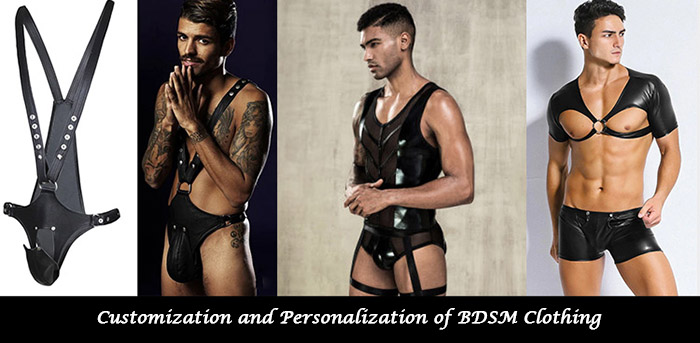 From choosing the perfect color scheme to selecting the ideal material, the options are limitless.

Mixing and matching different elements allows you to curate a unique look. This personalization can perfectly capture your desires and fantasies.
Choosing the Right BDSM Outfit
The art of selecting the perfect BDSM outfit is a tantalizing endeavor.
It requires finesse, imagination, and a touch of wickedness.
Yes, a dominatrix possesses an inherent power that transcends clothing. But there's no denying the allure of a well-chosen ensemble.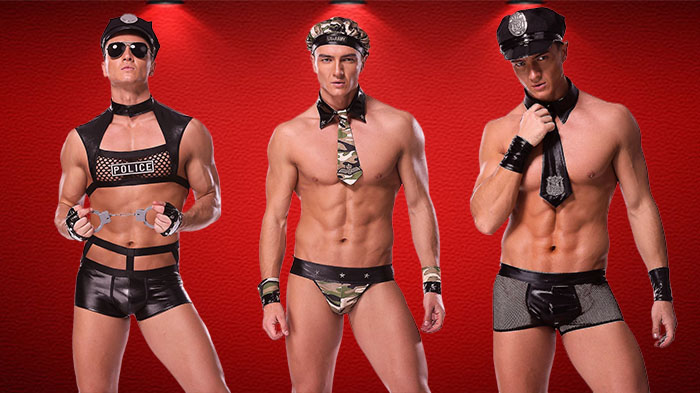 Let's dive into the secrets of making a statement with your attire:
The Role and Persona of the Dominatrix
Picture this: you, a force to be reckoned with, embodying the essence of dominance, control, and unbridled authority.
While your confidence shines through regardless of what you wear, BDSM outfits offer an opportunity to amplify the visual impact of your dominatrix persona.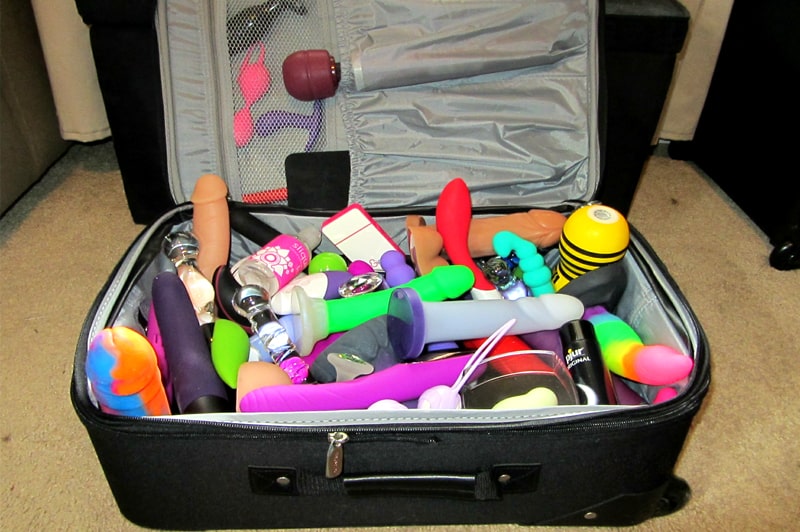 Are you the strict disciplinarian who demands unwavering obedience?
Or perhaps the sultry seductress who entices with a sly smile?
Or maybe you prefer to be a playful mistress who can push boundaries? 
Embrace your chosen role and let your imagination run wild.
Use corsets, leather gloves, thigh-high boots, or flowing robes – whatever captures the essence of your dominant self.
Essential BDSM Outfits
Let's talk about the juicy stuff – the essentials that take your BDSM outfit from hot to scorching.
The following carefully curated list offers you the icing on the cake, the sizzle in the steak, and the extra oomph that will leave your sub weak in the knees: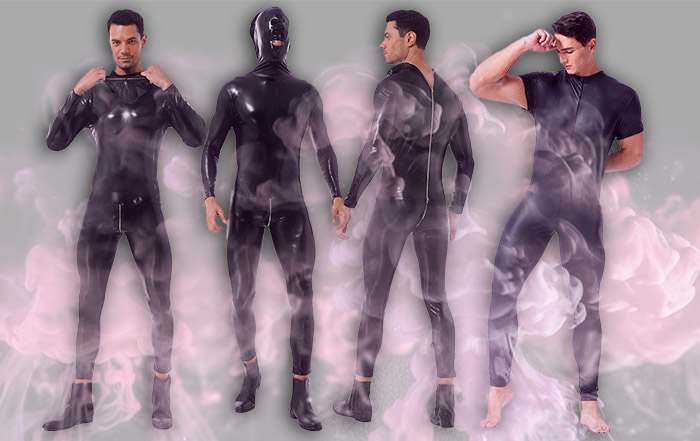 These sleek and form-fitting ensembles, often made of latex or spandex, hug the body like a second skin.
They aim to accentuate every curve and contour.
Bodysuits embody sensuality and command attention, making them a staple for any dominatrix seeking to enthral.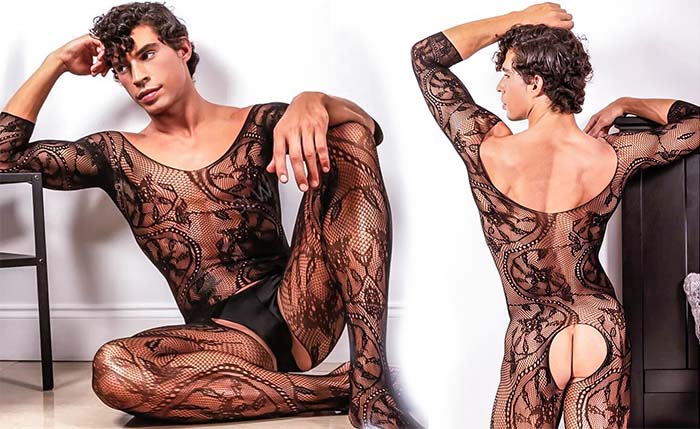 Imagine a sheer fabric that wraps around the body, teasingly revealing what lies beneath.
A body stocking is typically made of stretchy nylon or fishnet.
It adds an irresistible touch of eroticism, all while letting the dominatrix move freely and comfortably.
Fishnets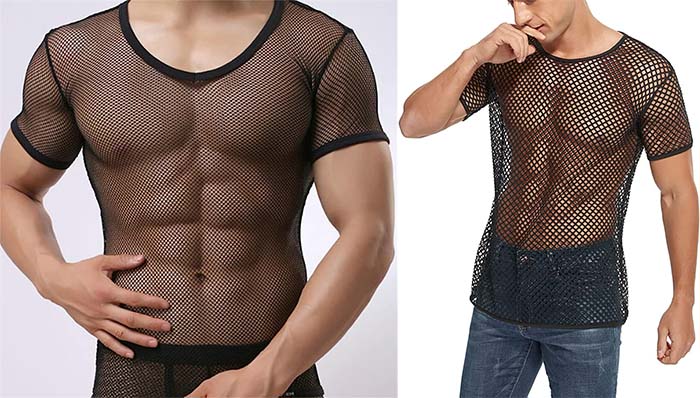 With their alluring diamond-shaped pattern, fishnet stockings or tops exude a sense of playfulness.
Made from various materials, including nylon or spandex, fishnets show a captivating flair to any outfit.
It's no wonder they are a popular choice among dominatrixes.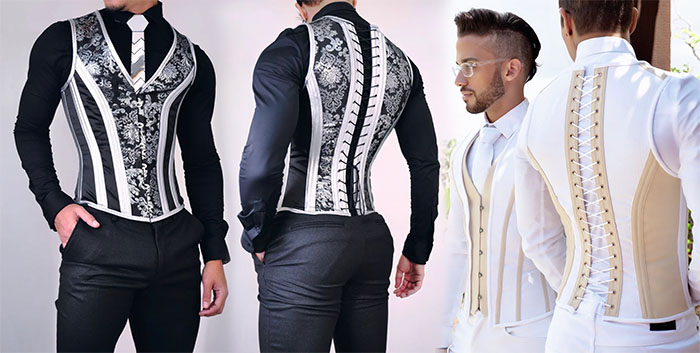 Corsets are the epitome of bewitching power.
Whether made from leather, PVC, or satin, they cinch the waist, point out the curves, and create an irresistible hourglass figure.
Corsets symbolize control, commanding attention, and submission with their tight-laced embrace.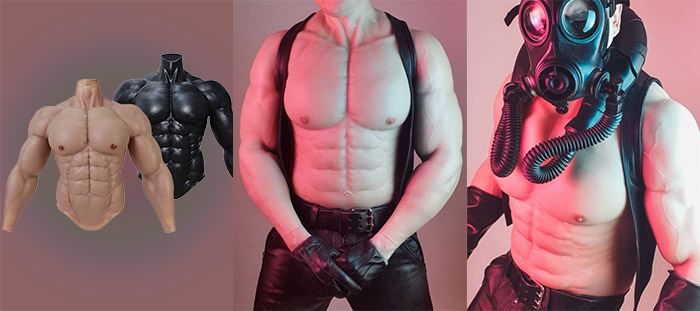 Muscle suits crafted from high-quality materials like silicone display the dominant's power and strength.
These form-fitting garments, often imitating the muscular physique, create an awe-inspiring presence that leaves submissives anticipating more.
Shorts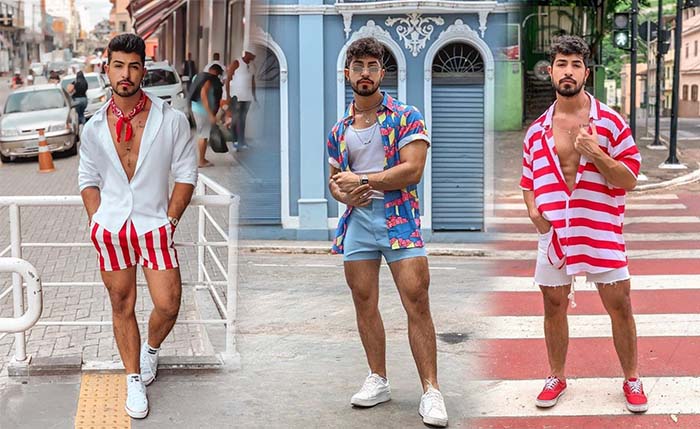 Leather or short shorts exude raw masculinity while teasingly revealing the thighs.
These versatile pieces are usually fashioned from genuine or faux leather.
They are often combined with various tops to create whatever aesthetic the dominatrix likes.
Stilettos or High Boots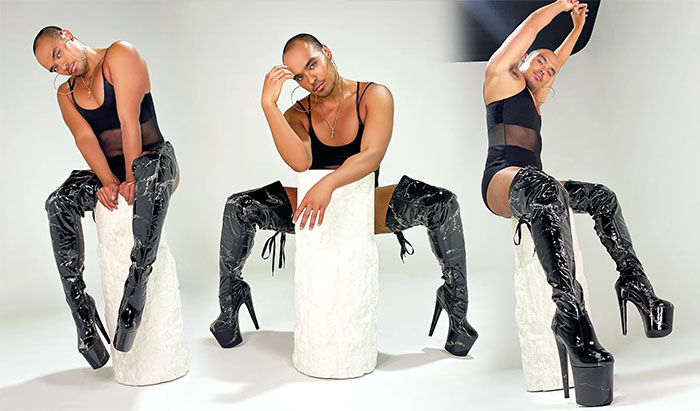 Heels help anyone be the tease. A pair of stilettos will make you lean back slightly.
It also pushes your chest out and highlights your best assets.
Meanwhile, high or knee boots draw attention to your thighs.
A pair elongates and accentuates your legs' shape.
These footwear options grant an air of authority and instil a sense of vulnerability in your submissive.
Strut your power with each step.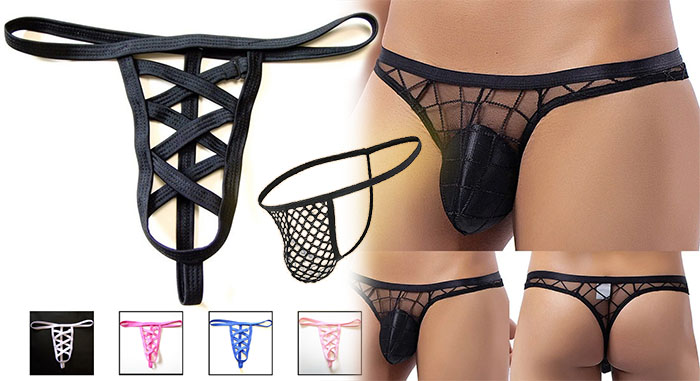 For a touch of provocative charm, men's G-strings or bikinis crafted from materials like polyester or nylon spandex leave little to the imagination.
These skimpy undergarments don't only up your seductive power.
They also come in different styles and fit.
Stockings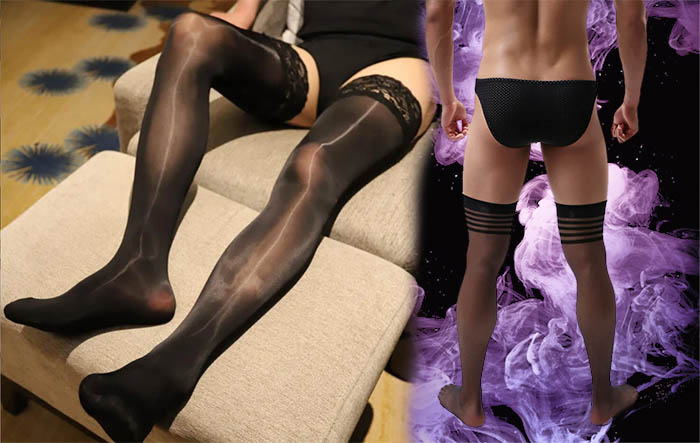 Stockings are made from materials like nylon or fishnet.
They lend a touch of elegance and sensuality to any dominatrix ensemble.
Whether paired with a garter belt or worn independently, they evoke a sense of sophistication.
Stockings add an element of visual stimulation no sub can turn down.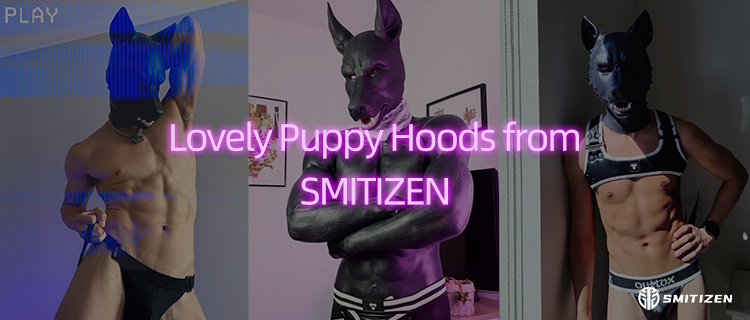 Masks offer a thrilling element of anonymity, putting subs under a magical spell.
There are a lot of masks a dominatrix can choose from, but top-tier ones are made of silicone to secure comfort and safety.
These empower the dominatrix to transform into a captivating character, intensifying the power balance.
Whips, Paddles, Riding Crops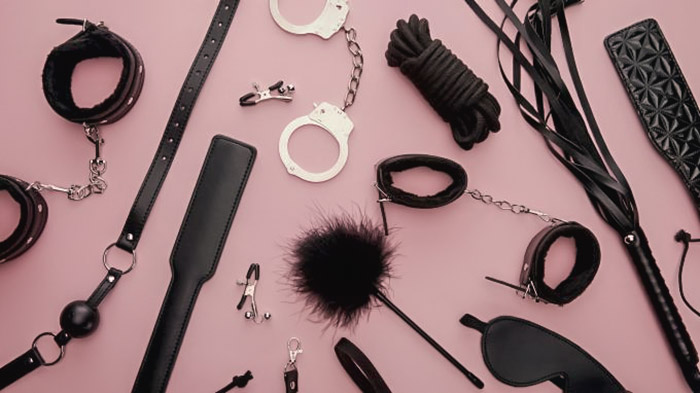 No dominatrix ensemble would be complete without the essential tools of impact play.
Whips, paddles, and riding crops, made from materials like leather or silicone, symbolise authority.
They allow the dominatrix to exert control and discipline.
These implements create an exhilarating combination of pain and pleasure, immersing the submissive and solidifying the partners' roles.
Harnesses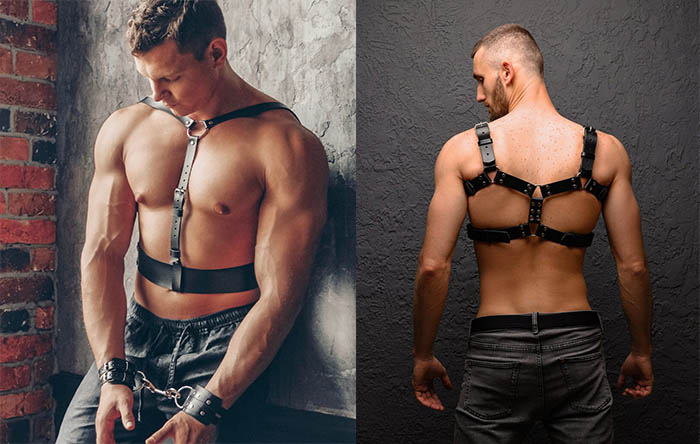 Harnesses, meticulously crafted from leather or nylon webbing, underline the dominatrix's physique and exude an aura of undeniable dominance.
These intricate arrangements of straps and buckles not only intensify the visual appeal of the outfit but also provide points for restraint and control.
This makes them a versatile accessory for both aesthetic and practical purposes.
Collars and Cuffs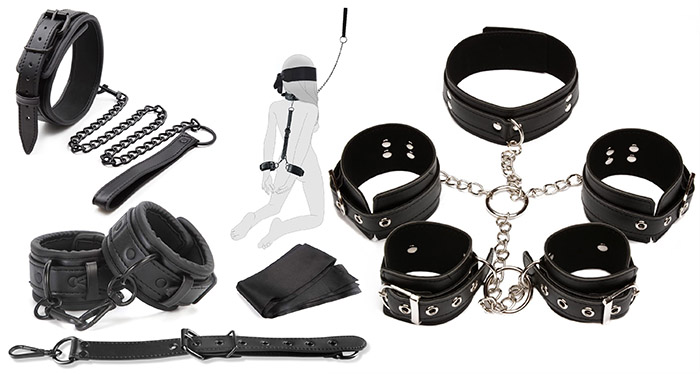 Collars and cuffs, often made of leather or metal, represent the ultimate symbols of ownership and submission.
These accessories are worn by submissives as a visible sign of their devotion and surrender to their dominatrix.
Collars and cuffs serve as reminders of the power dynamic, establishing clear boundaries and heightening the intensity of the BDSM experience.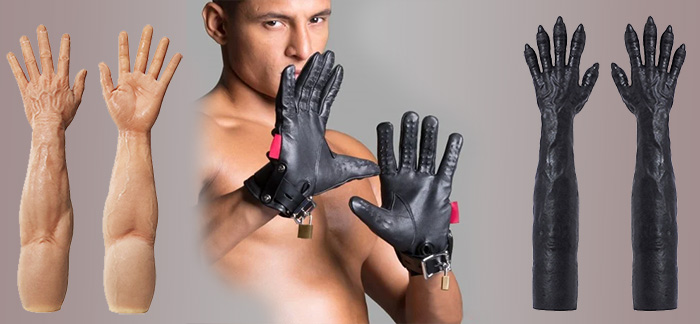 Gloves made of leather, silicone, or latex are more than mere fashion statements in the dominatrix's arsenal.
They offer a tactile sensation that enhances touch and control, allowing the dominatrix to tease, caress, or exert pressure with precision.
Gloves heighten the sensory experience for both dominatrix and submissive.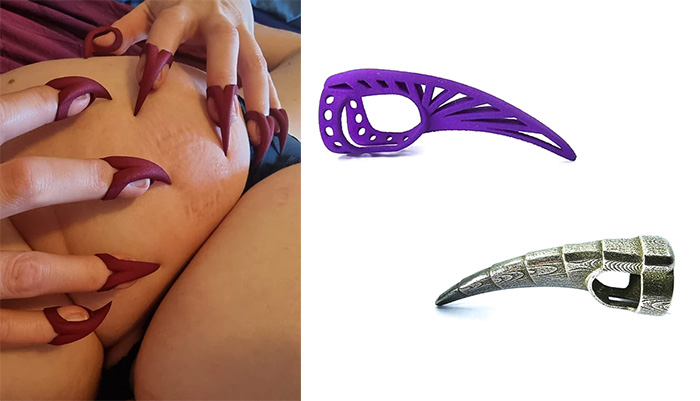 For those desiring a hint of danger and a touch of sensual play, finger claws are an intriguing addition.
Created from materials such as metal or silicone, these wickedly curved extensions allow the dominatrix to explore sensation play, lightly tracing their claws along the submissive's body, evoking a mix of pleasure and tingling suspense.
Chains and Belts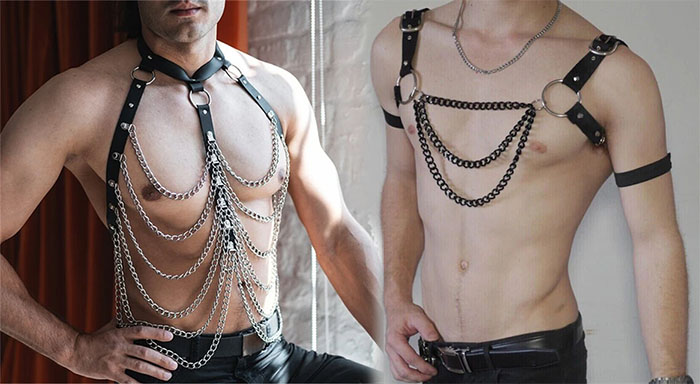 Chains and belts, made from durable materials like metal or leather, serve as decorative accessories and functional tools.
Chains can be attached to collars or cuffs, allowing for restriction and control, while belts can be used for restraint or as an additional means of dominance.
These accessories add a touch of visual appeal while enabling the dominatrix to explore various forms of physical restraint.
Practical Tips for Wearing BDSM Outfits
Now that we've uncovered the tantalizing world of BDSM clothing let's dive into some practical tips and tricks for wearing and maintaining these alluring garments.
Perfect Fit, Perfect Dominance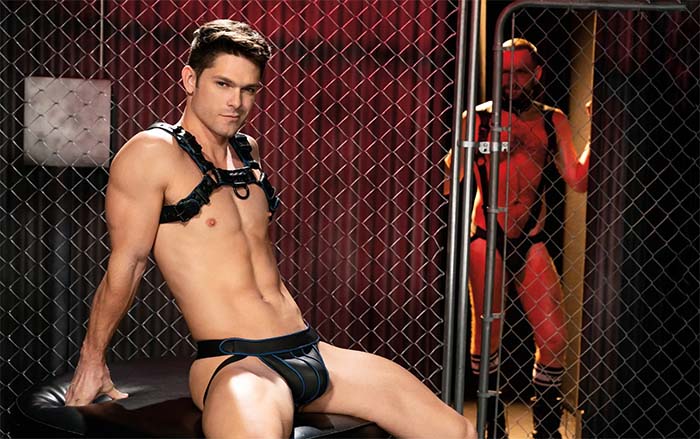 Proper sizing is crucial for comfort and mobility.
Take accurate measurements and consult size charts to find the ideal fit for your body type.
Adjust the garments as needed to ensure they sit securely and flatter your figure. 
Care for Your Kinks
Different materials require different care.
Consult the manufacturer's instructions for cleaning and maintenance guidelines specific to each garment.
For example, leather outfits may benefit from conditioning products to keep them supple and prevent cracking.
Meanwhile, latex and PVC may require specialized cleansers and shine enhancers.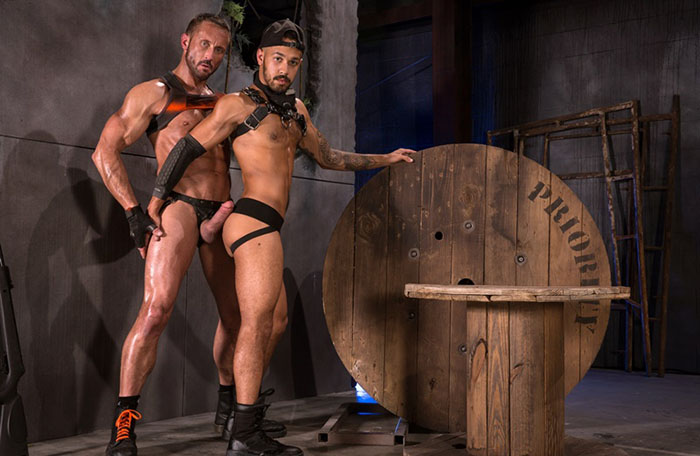 Additionally, store your BDSM clothing in a cool, dry place.
Keep away from direct sunlight and extreme temperatures to prevent damage or degradation.
Dialogue for Boundaries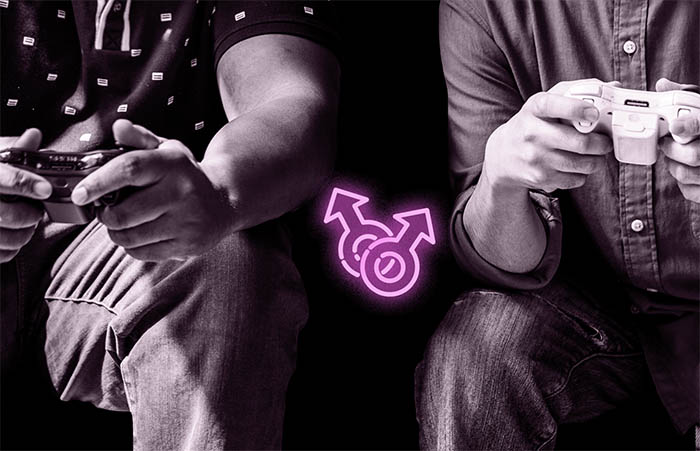 Communication is the bedrock of any successful BDSM encounter.
Engage in open and honest conversations with your partner/s to establish boundaries, desires, and limits.
Discuss your expectations, fantasies, and limits before engaging in BDSM activities.
This ensures everyone involved is on the same page and can thoroughly enjoy the experience.
Enthusiastic Consent: No Negotiation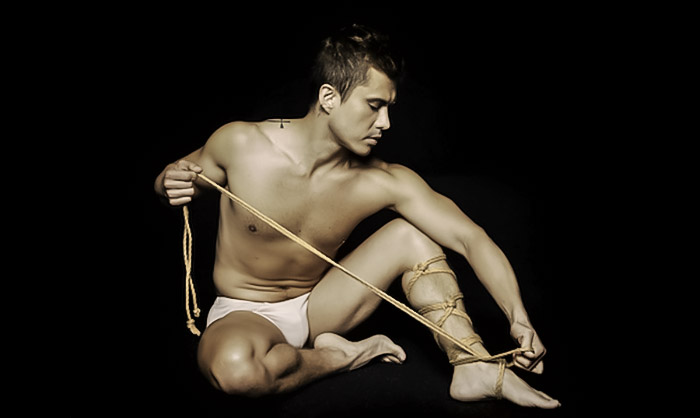 Enthusiastic consent is paramount in the world of BDSM.
Both dominants and submissives must enthusiastically agree to participate in each activity.
Respect each other's limits and boundaries.
Remember, consent is an ongoing process that can be renegotiated anytime.
Check-in with your partner/s regularly to ensure everyone is still comfortable and consenting.
Conclusion
We've ended our wild ride through the dominatrix's guide to the best kinky BDSM clothing.
Get out there and embrace your inner dominatrix or submissive with style, sass, and spice.
Let your desires run wild, but always with respect and safety in mind.
With the right mindset and a killer wardrobe, you're bound to create experiences that will make your heart race and your senses tingle.
Now go forth, my fellow kinksters, and conquer the world of BDSM clothing like the boss you are!