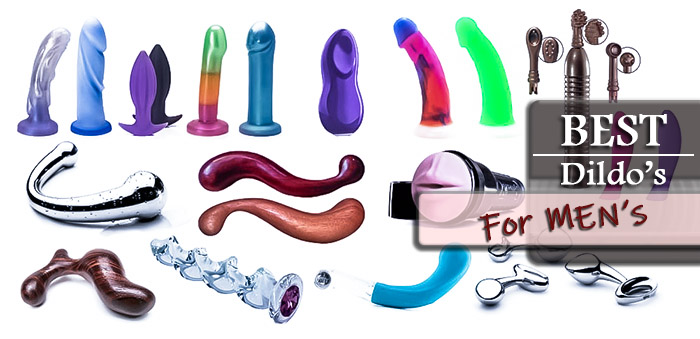 The "Dildo for Dudes" Revolution: Men's Pleasure Intensified
In this thrilling era of evolving sexual exploration, it's time to shatter misconceptions and embrace the rise of men's sexual pleasure products.
Gentlemen, behold the tantalizing world of men's dildos! No longer confined to female pleasure, the best dildo for men is versatile and innovative. 
These toys are here to enhance your intimate experiences like never before.
But why should men hop aboard the dildo train? We're about to delve into the deep end of pleasure and unlock the hidden benefits that await you.
So, lads, strap in and get ready to discover the secrets behind choosing the perfect pleasure tool to take your desires to new heights!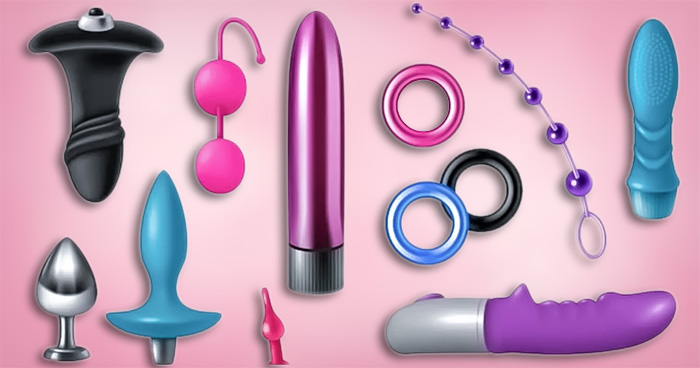 Thrust into Pleasure: Unveiling the Top 8 Men's Dildos for 2023
Let's delve into the nitty-gritty details:
This sleek and curved 6.6-inch probe is designed for beginners and is perfect for those new to backdoor play.
Its flexible but firm texture provides a realistic feel while thrusting, delivering intense sensations and stimulations.
Equipped with a handy suction cup base, this anal sex toy allows hands-free exploration.
It's also made from body-safe PVC material, so you can enjoy worry-free play without compromising your safety.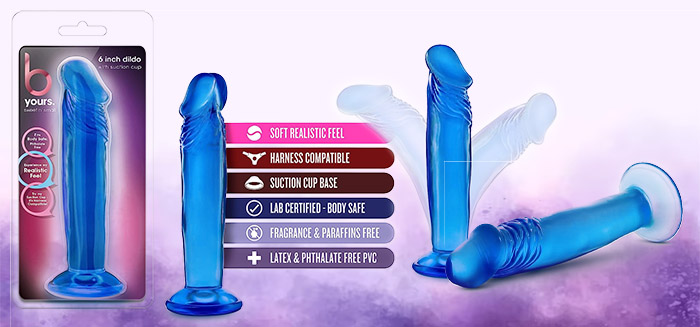 Not only does this small anal sex toy improve your sexual experience with anal stimulations, but it also helps boost your stamina during prolonged play.
With its non-intimidating 1.5-inch width and harness compatibility, this dildo offers versatility and endless possibilities.
Introducing the King Cock Elite 7'' Dual Density Silicone Dildo!
With a lifelike design and seven breathtaking inches, this premium pleasure toy is perfect for newbies and pros alike.
Its high-quality Elite Silicone material provides durability, while the soft yet firm dual-density construction delivers ultimate satisfaction.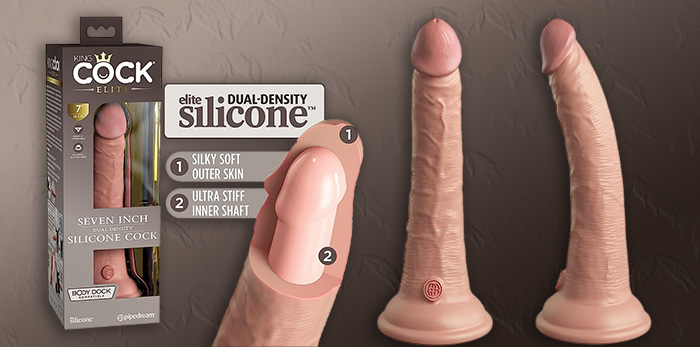 The realistic shape, detailed shaft, and penis tip enhance the experience.
Enjoy hands-free or standalone play with the strong suction cup base.
It's compatible with Body Dock and harnesses for added versatility.
Easy to clean and compatible with water-based lubricants.
Constructed with compliant materials and backed by a 1-year warranty. Get ready for a mind-blowing ride!
With realistic veins and a pronounced penis tip, Icicles No. 62 brings your temperature play to another level.
Heat it up or cool it down with water for mind-blowing sensations.
But don't worry, it's made from tempered glass, so it's as safe as can be – no shattering surprises here!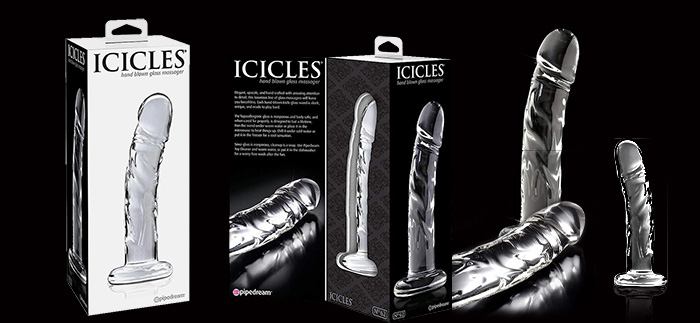 Its size is also spot-on, with a 6.5″ insertable length perfect for newbies and experts alike.
Its flared safety base gives you complete control and ensures the toy stays put exactly where it should.
The tapered tip makes insertion a breeze, and the rigid glass provides perfect stimulation.
What's more? It's phthalate-free, latex-free, and body-safe, so you can enjoy it with peace of mind.
With a whopping 25 cm giant cock, rugged muscles, and bulging veins, these pants take self-expression to a whole new level.
From the get-go, the genius designers at Smitizen set out to create a perfect fusion of fit and muscle detailing.
The result? A tantalizing combo that caters to your desire to look good while diving headfirst into an exhilarating X experience.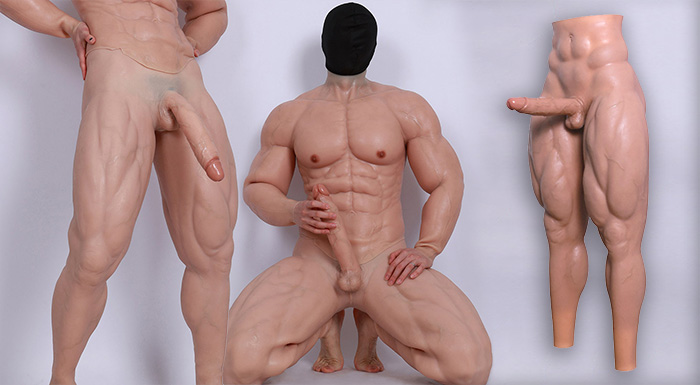 Whether hitting the bedroom or strutting your stuff at a wild fantasy party, you'll have everyone's jaws dropping and tongues wagging.
Just imagine the fun and thrill that await when you slip into these bad boys!
Say goodbye to those pesky insecurities about your manhood or booty because these pants have covered you with realistic and masculine silicone goodness.
Crafted with top-notch skin-friendly silicone, these pants outshine any run-of-the-mill strap-on cock sheath.
The hollow design in the penis area ensures a snug fit for your glorious member.
But that's not all!
These pants work magic on your backside, giving you a fabulous-looking derriere.
Who doesn't want a nice butt, right?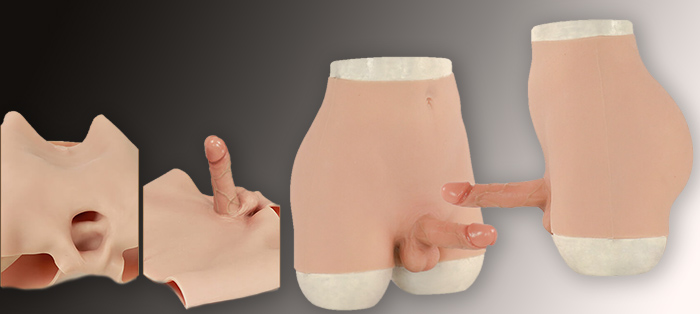 The penis sleeve measures 5.1 inches in length and 4.3 inches in girth, catering to all men.
This product comes in four color options: Caucasian, tan, dark, and natural.
Find the perfect match to blend with your unique skin tone seamlessly!
Crafted from the finest VixSkin® silicone, this beauty boasts an inner core as solid as a rock, while the outer layer feels incredibly lifelike.
It's 100% Platinum silicone, making it feel luxurious and durable.
It's built to last, resisting any wear and tear.
Plus, the Mustang warms up quickly and retains that body heat, giving you that extra sensual touch.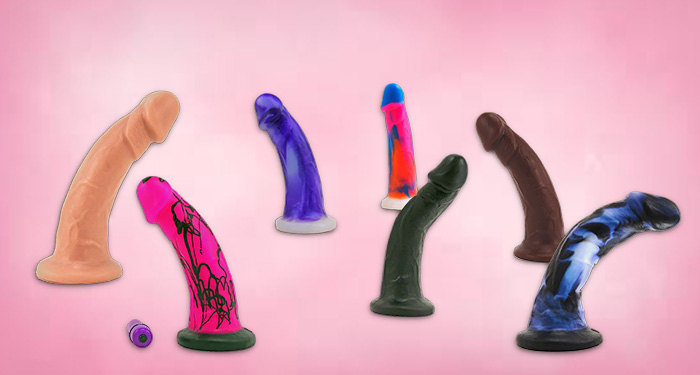 This non-porous dildo is also easy to wash with good ol' soap and water.
Or boil it for three minutes to sterilize for good measure.
No worries about slippery mishaps either – the non-slip base keeps it firmly in place when used with a harness.
Meet the PDX Male Reach Around Gay Anal Stroker – the epitome of pleasure.
Made from ultra-realistic Fanta Flesh material, it's a perfect combo of a tight asshole and a lifelike cock.
The textured interior tunnel delivers intense stimulation, while the veined exterior ensures a secure grip.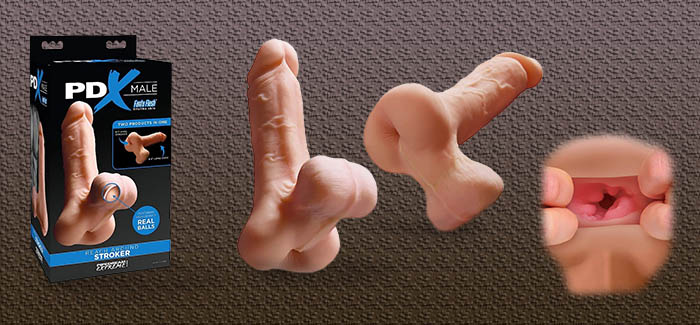 This versatile toy offers a girthy 6.5″ dildo and realistic testicles for added fun.
Enjoy an unforgettable jack-off session or explore partner play.
Unleash pleasure like never before with this game-changing anal stroker.
The Njoy Pure Wand Stainless Steel Dildo promises to deliver superior P-Spot stimulation, leaving you begging for more.
It boasts a perfect curvature and ample reach, ensuring you can lie back and indulge in firm, controlled massage. And the best part?
It's suitable for solo play or couples' fun, making it a versatile addition to your toy collection.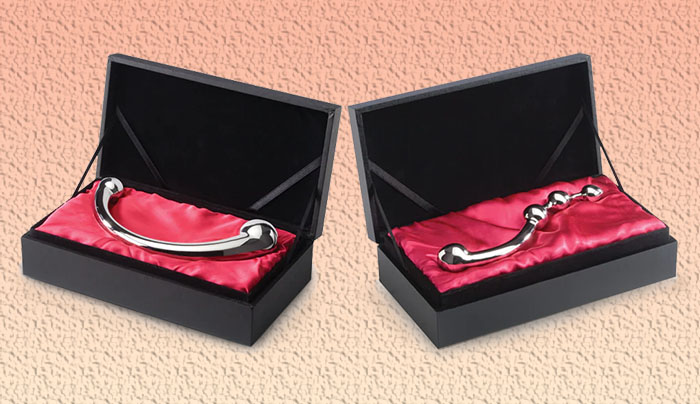 Presented in a satin-lined hinged box, this stainless steel masterpiece screams luxury.
It's stunning, but it's also made from medical-grade, non-porous, and hypoallergenic stainless steel.
This toy is as safe as it gets!
It may be cold to the touch at first.
But fear not! It quickly warms up to your body temperature, taking your pleasure to the next level.
And if you're feeling adventurous, try warming or cooling it in a bowl of water for some extra thrills.
Frequently Asked Questions
What is a dildo?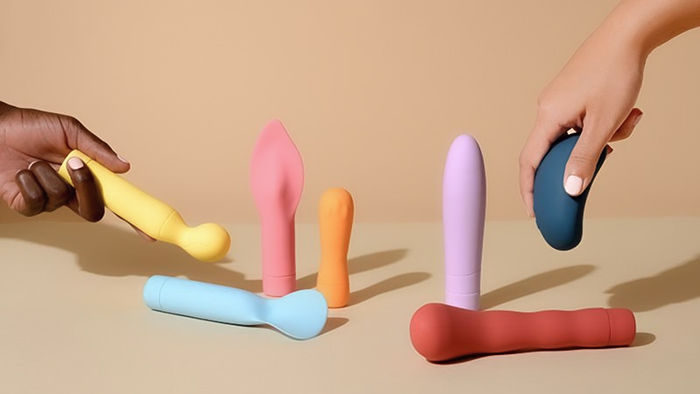 A dildo is an adult toy designed for pleasurable sensations and intimate exploration.
It comes in various shapes, sizes, and materials, catering to individual preferences.
Dildos offer the exciting option of gentle insertion into the vagina or anus, creating a pleasurable experience reminiscent of passionate lovemaking.
What's the difference between dildos and vibrators?
Dildos are usually non-vibrating sex toys used for penetration.
But some dildos vibrate.
Meanwhile, vibrators provide vibration and aren't usually phallic, so they are not specifically created for penetration.
Instead, they are often used externally for sexual stimulation.
How to use a dildo?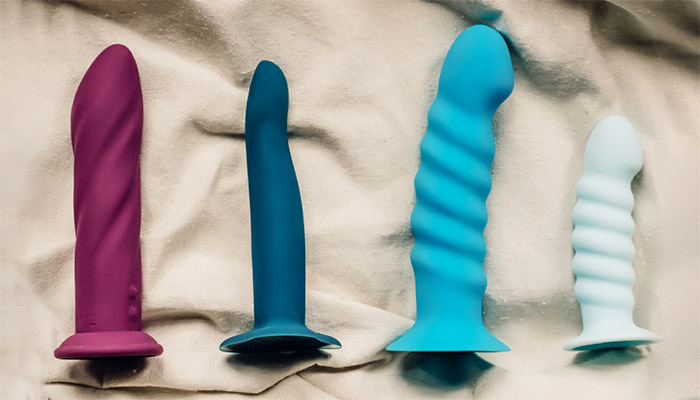 The first step is selecting a dildo in accordance with your preferences.
Think of the material, shape, and size.
Before use, wash the dildo with warm water, mild soap, or a sex toy cleaner to maintain hygiene.
Apply water or silicone-based lubricant to the dildo and your intimate areas to reduce friction.
Slowly and gently insert the dildo, listening to your body's cues and adjusting speed and depth as desired.
Experiment with different angles, speeds, and depths to discover what feels best.
How can men benefit from using dildos?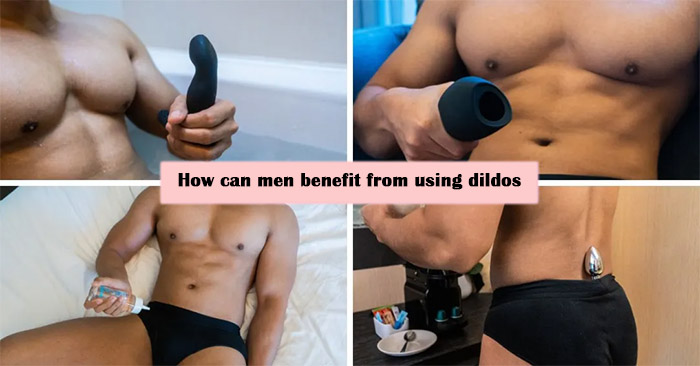 In most cases, dildos are used for anal play as they stimulate the anus' nerve endings.
This can lead to more powerful orgasms and heightened sexual experiences.
Dildos can also benefit men facing challenges like erectile dysfunction or premature ejaculation.
They provide a way to continue pleasing their partner during intimate moments involving penetration.
Moreover, dildos offer an exceptional opportunity for solo exploration and self-discovery, empowering men to understand their bodies and personal sexual desires better.
It's a remarkable tool for personal growth and enhancing one's own pleasure.
How do I clean and store my men's dildo?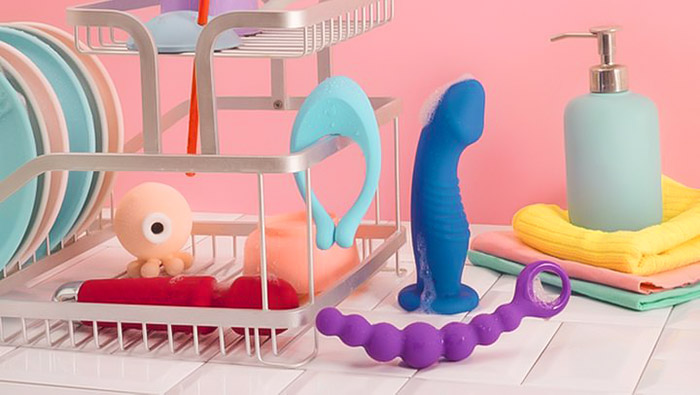 After each use, wash the dildo with warm water, mild soap, or a dedicated sex toy cleaner.
Ensure you clean all the crevices and textured areas thoroughly. 
Be sure to give the dildo a thorough rinse and gently pat it dry with a clean towel or let it air dry.
Find a cool and dry spot away from direct sunlight or extreme temperatures.
Avoid storing it in a way that causes it to touch other sex toys or materials, as this may degrade the quality.
Final Thoughts on Crème de la Crème of Men's Dildos 2023
Life's too short for mediocre pleasure, so let these top-notch pleasure instruments be your personal joyride companions.
Let them take you on a wild adventure! 
It's all about unleashing your inner explorer and fully embracing the sensual side of life.
So go ahead and find that one dildo that's as perfect for you as a unicorn riding a rainbow.
Take charge, choose wisely, and let the pursuit of pleasure be your ultimate mission.