When it comes to wearing a mask, the sky's the limit! You can be anyone or anything you want wearing a mask.
We've covered you whether you're looking for a costume for Halloween or a masquerade party.
This blog post will introduce you to several looks that will make you stand out!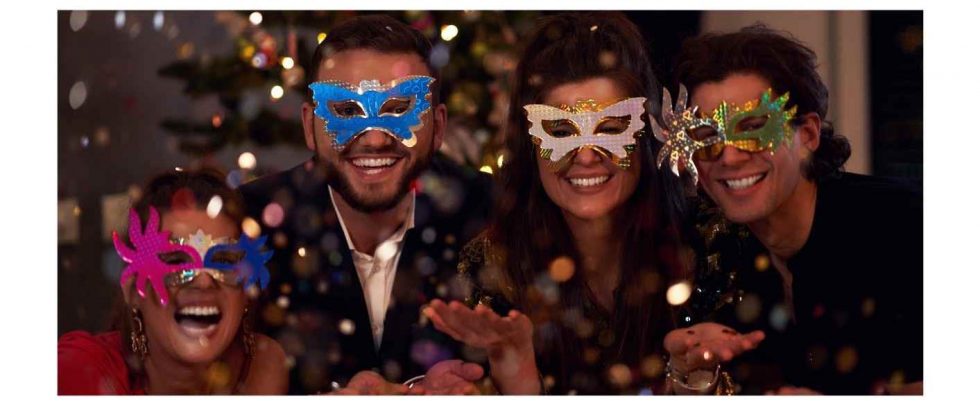 What is a masquerade party?
A masquerade party is an event that enables guests to have fun at a social gathering without exposing their identity.
A masquerade ball or party usually involves dancing, flirting, games, and music.
Think of a masquerade ball as a classier version of modern costume parties.
While throwing a masquerade ball around the Halloween season is common, it's not the only time you can attend or host the ball.
A masquerade ball can be a hit to mark important milestones such as bridal showers, New Year's Eve, quinceañeras, bachelorettes, and birthdays.


If you are looking for something classy and fun with a touch of mystique, a masquerade ball might be what you need.
But what exactly makes it so unique?
A colorful history 
A masquerade ball's exciting history is equally gruesome and glamorous because it's born out of death, love, lust, mystery, and elaborate costumes.
A Masquerade ball originates from the 14th and 15th centuries carnival period.
Villagers would gather wearing masquerade masks and costumes for glamorous celebrations for events such as wedding progressions, pageants, and royal entries.
One notable masquerade event in history is the Burning Men's Ball held by King Charles VI in honor of a queen's lady-in-waiting marriage.


The allure of masquerade balls caught up with the upper classes of Italian society during the Renaissance period in the 16th century.
Members of the Venetian aristocracy were notorious for hosting masquerade balls rife with nefarious activities involving heavy drinking, lust, forbidden passions, and debauchery.
The upper class would hit the town for nights of decadence without ruining their reputations with a masquerade mask.
Why Do You Wear a Mask at a masquerade party?
A masquerade mask adds to the mystery and intrigue of a masquerade event.
The idea of masquerade masks goes back to the Renaissance period when merrymakers wore masks to hide their identity at scandalous parties.
The upper class would wear masquerade masks to protect their identity while engaging in decadent activities, while the lower class wore masks to interact with nobles without shame.
Guests would arrive in ever-increasing arrays of whimsical disguises that allowed them to act without judgment, retribution, or backlash.
Today, masks add an air of mystery to an event.
Think to guess a guest kind of situation. A mask can also be a way to meet your circle of friends anew or interact with strangers without the expectation of knowing their identity. 


The glamorous reputation of a masquerade party
Masquerade parties are synonymous with glamour, style, and elegance.
If you are looking for an awesome costume to rock for your next masquerade ball, you can draw inspiration from the following events:
The Black and White Ball
One of our time's most famous masquerade balls was the Black and White Ball hosted by Truman Capote.
Capote's grand ball was so selective even some of the most famous and rich people didn't get an invitation.
Guests had to wear face masks and extravagant costumes, and if you were among the ladies who clinched an invitation, you had to carry a classy fan matching your outfit to cool your face. 


The Fancy dress festival
If you are tired of the monotony of wearing the standard white and black masks in New Year's Eve events, book a trip to the Fancy Dress Festival in Winneba City, Ghana.
You need your dancing shoes, an African-inspired mask, and a colorful costume.
You adorn your face mask with vibrant paints or prints and fill the streets of Winneba with color.


Mardi gras
Mardi Gras is a French phrase meaning fat Tuesday, marking gluttonous celebrations before Lent in the 14th century.
Merrymakers prepared for Lent, a fasting period, by eating rich foods and drinks that remained in stores.
By the 18th century, Mardi Gras had become part of the American culture, especially in places like New Orleans, which has a substantial Catholic population.
To date, New Orleans still hosts Mardi Gras balls, where people attend parades wearing masquerade masks and costumes.


What to Wear for a Masquerade Party as a Male
So you finally clinched a coveted invitation to a masked ball and want an unforgettable experience, but what do you wear?
Here is a simple guide to help you shine at a masquerade event:
Dress according to the theme of the party.
Before rushing to wear your favorite costume for a masquerade party, it might be good to ask the person hosting the event if there is a specific theme that guests should adhere to.
You don't want to be the guy wearing a suit and tie in a room full of 14th-century merrymakers.
In a best-case scenario, someone will confuse you for a server, and worst case, the host will feel horrible because their guests are having a rotten time.
Once you know the party's theme, choose a stylish costume that matches your face mask, is perfectly tailored, and blends into the location decorations.


Rock a Suit & Tie
Putting together a stylish outfit when invited to a masquerade party will impress your hosts and other guests and contribute to the party's theme, making the event more enjoyable.
If you are unsure if the ball is casual or formal, it's a great idea to call your host to confirm so you don't miss the party's theme.


A stylish suit with a neutral shade will do the trick for a formal event.
For example, you can wear a black suit that matches the venue's color scheme.
Your shoes should also have a neutral color, such as brown or black, which you can match with the tie.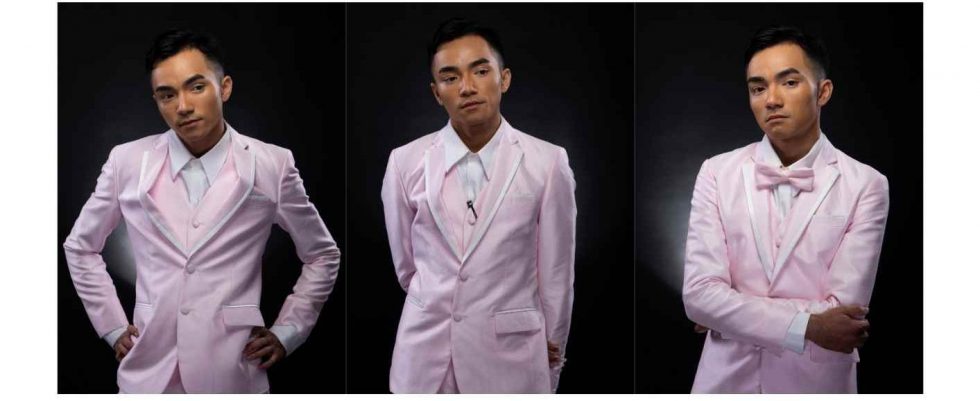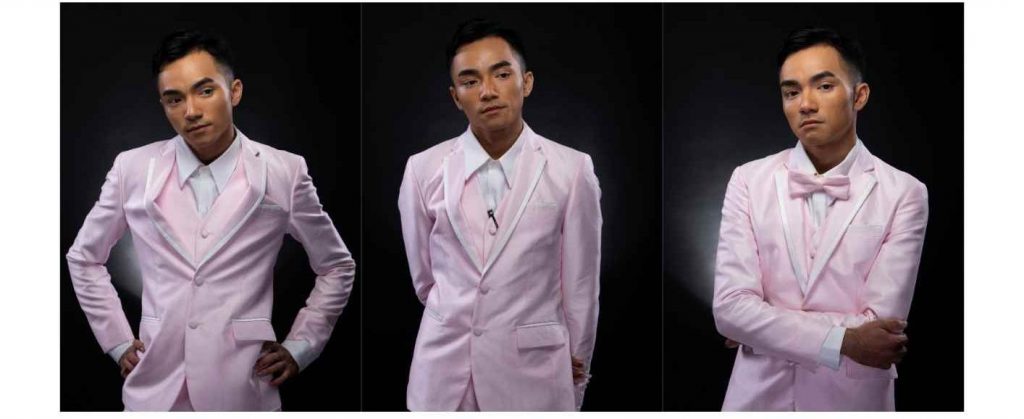 Summer masquerade ball fit.
For a summer masquerade ball, you can rock something casual but stylish.
Choose linen or cotton materials because they allow your skin to breathe, and you won't be sweaty.
You can wear a pressed-fitting shirt, unbuttoned at the top, chinos or khaki pants, and comfortable loafers. 
Superhero suit
Superhero-themed parties are a bomb. Imagine going to a fancy party dressed as your favorite superhero, eating exotic foods like finger foods, and dancing to fantastic music in a beautiful venue.
Sounds impressive, right? If you get an invitation to a superhero-themed party, cancel everything else and plan accordingly because you will have a blast.


A masquerade ball is all about becoming somebody else by wearing costumes.
While covering your face with a mask is an excellent way to hide your identity, it's not the only way to change your appearance.
A muscle is a convenient way to quickly transform your physical form by becoming a buffer version of yourself.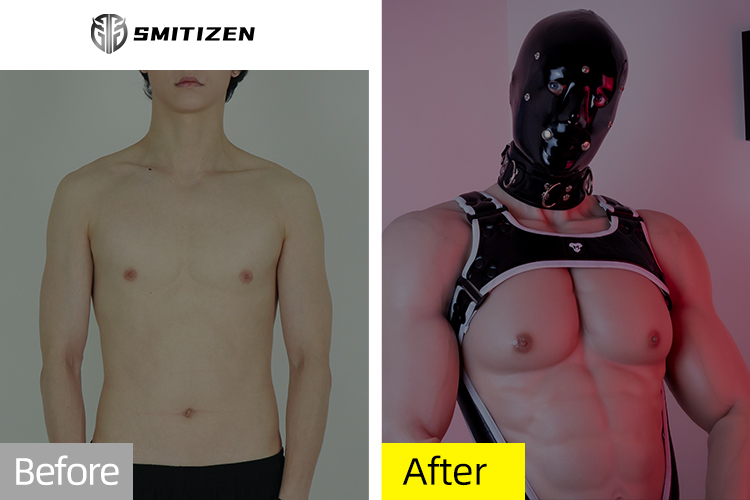 A realistic muscle suit can instantly change your appearance by increasing size and shape.
Whether attending masquerade balls dressed as an 18th-century gentleman or a 21st-century man, a muscular suit inside your party costume can make you appear more manly and powerful.
If you get invited into a fancy ball with fun games like role-playing and Cosplay, you can wear a muscle suit costume to impress guests with your ripped physique.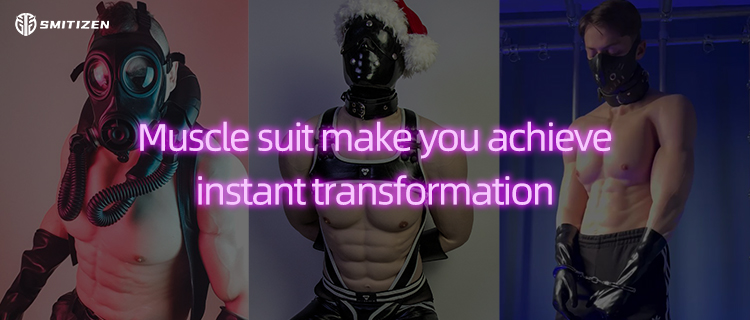 Enter code: blog to receive an additional $10 discount! Shop now>>
What's more, if you get into a photo booth, you will look like a male model or a competitive bodybuilder.
Whether you wear the muscle suit once at the masquerade event or adopt it as part of your daily wear, a realistic muscle suit can give you the confidence to have a good time by boosting your self-esteem.
A masquerade event is a place to become someone else; a face mask gives you the perfect disguise.
If you want to attract attention to your face, a full face mask will draw other guests to your face.
To make your mask dazzle other guests, you can sprinkle glitter to give it a twinkle effect.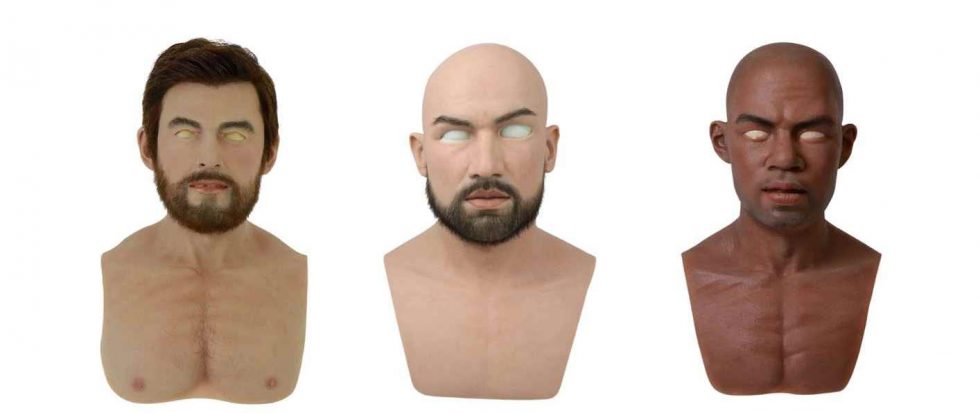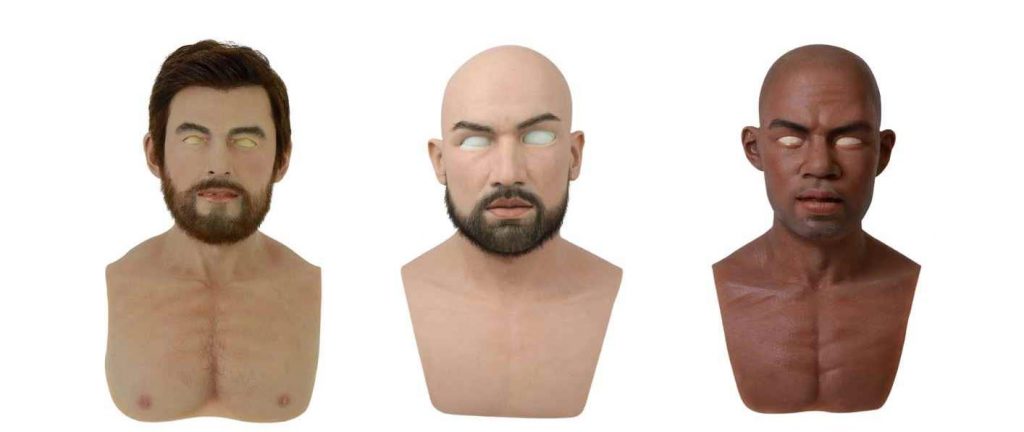 Other striking features you can add to enhance your mask are feathers, synthetic pearls, or diamantes.
If you want to appear manly and powerful, you can wear a silicone mask that accentuates your jawline, cheekbones, and sexy beard.
Depending on your goal for the night, you can wear a full mask for complete anonymity, a half mask to give you a hint of mystery, or an eye mask to hide your eyes.
Don't forget to accessorize 
If you are attending a black-and-tie event, your jewelry can be subtle to ensure people's attention is an excellent fit.
You can accessorize with a fantastic watch, ring, and belt.


Conclusion
As a man, masquerade balls allow you to bring out the inner, classy, stylish expert in you.
Depending on the party's theme, you can rock a fitting suit, a bright casual look, or the beautiful costumes of yesteryears.
With a classy face mask to complete your look, you can rock all night anonymously.