So, you've heard the term gay twink thrown around a lot, but what does it mean?
This guide will give you a comprehensive definition of gay twinks and everything you need to know about them.
Gay twinks are specific gay man who typically exhibits youthful characteristics, such as smooth skin and a slim build.
They can be found in all parts of the gay community and come in all shapes and sizes.
While there is no definitive way to describe all gay twinks, some general trends apply to this group.
Keep reading for an in-depth look at everything gay twinks have to offer!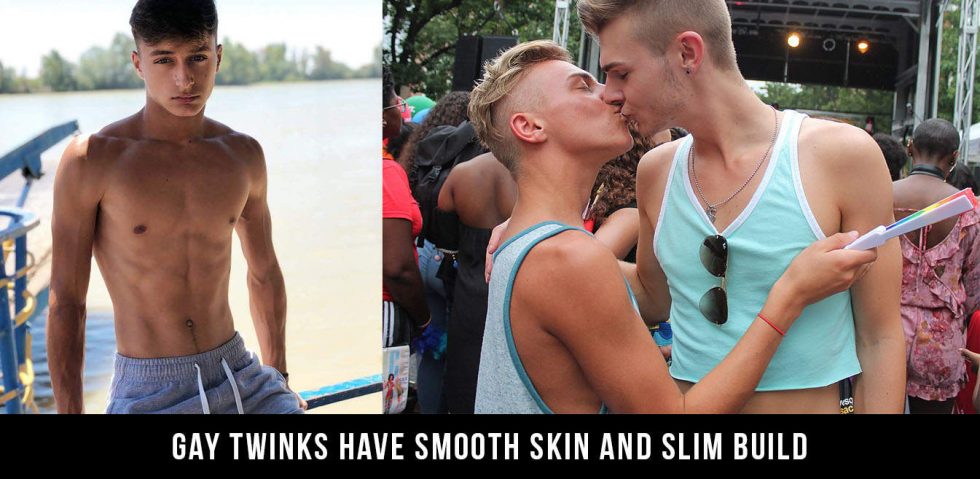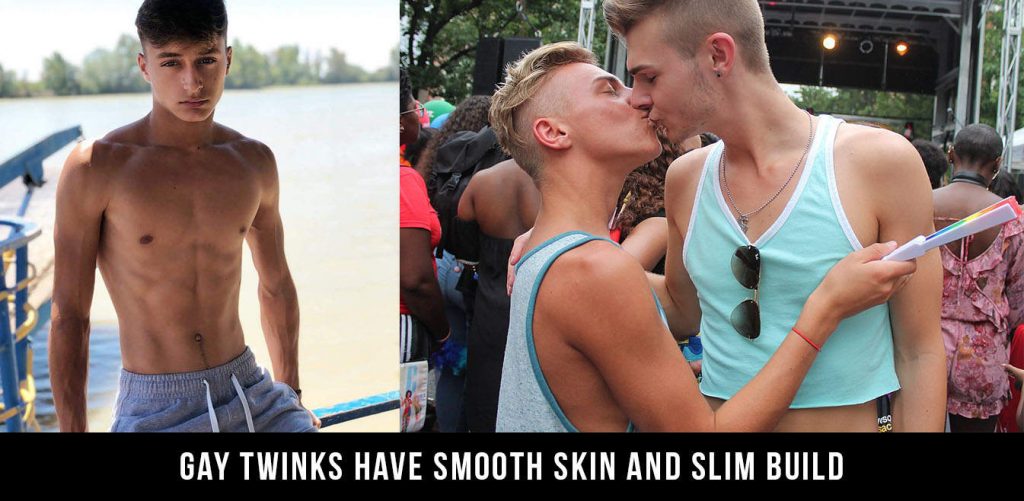 What is a gay twink?
If you are a fan of gay-popular culture or gay porn, you have come across Twink.
A twink is one of the most desired and dreaded labels in the gay scene.
While there is no singular definition of the word Twink in the gay community, most people believe it refers to young men in their late teens to mid-twenties who are pretty, fashion-conscious, clean-shaven, and have a slender build.
A standard narrow definition of a twink is a gay male willing to become a dominant man's partner.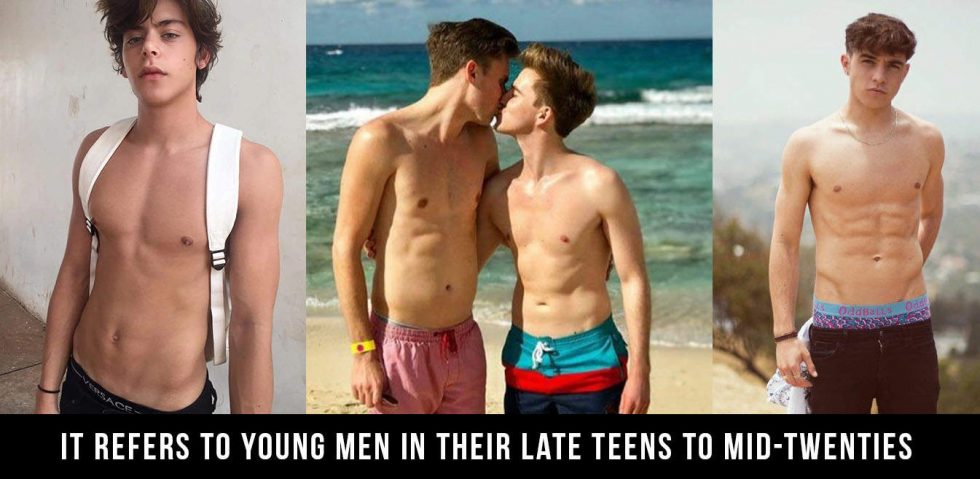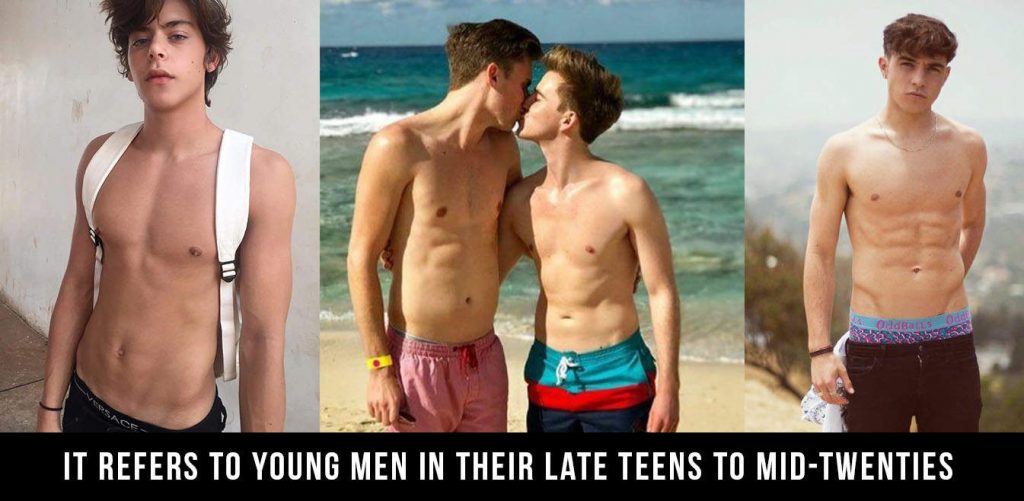 While twinks are not necessarily Caucasian, white men are often portrayed as twinks in movies, music videos, or media.
The broad definition of Twink posits that a twink is a young white male is often problematic because it excludes other gay men because of their age and race.
If you have a youthful appearance, you can be a twink, regardless of skin color or age.
The description is problematic because it fetishes young, white males who become stereotypes of gay sex and are often associated with sexual acts in the gay porn industry.
The term "twink" is prevalent on gay dating apps, allowing users to search for potential matches based on body types, including their own.
It is also widely used in porn, where models with this physique are popularized.
However, academic and former porn performer Zeb J. Tortorici suggests that this trend in the porn industry can inadvertently reinforce racial and age-related stereotypes, normalizing whiteness and youth.
The origin of Twink
The word Twink has floated around in the gay culture for decades. While the exact origins of the word Twink are not known, there are several potential explanations for its origin.
One possible source is the British derogatory word twank, which refers to a male homosexual prostitute.
Another possible origin is from Twinkie, a creme-filled sweet snack with nutritional value.
The story goes that young gay men are fresh-shaved, blond, and youthful. The full creme is a euphemism for semen.
Another possible origin is from the oxford dictionary, which states that the term twink traces its origin to the 1970s.
What does a gay twink look like?
A youthful, slim build, fresh face appearance characterizes a twink. Have a look at what Twink look like at TikTok.
A stereotypical twink is young, blond, and white, setting the premise for an ageist and racist intersection.
A twink is a gay slang term that refers to a boyish-looking gay man between his late teens and mid-twenties.
Floating stereotypes about twinks include:
Twinks are good in bed.
There is an assumption in the queer community that twinks are not good in bed.
The generalization about twinkle sex was from yesteryears when information about queer sex was not readily available.
This made it almost impossible for twinks to be well-informed about sex, which contributed to their inexperience in sex.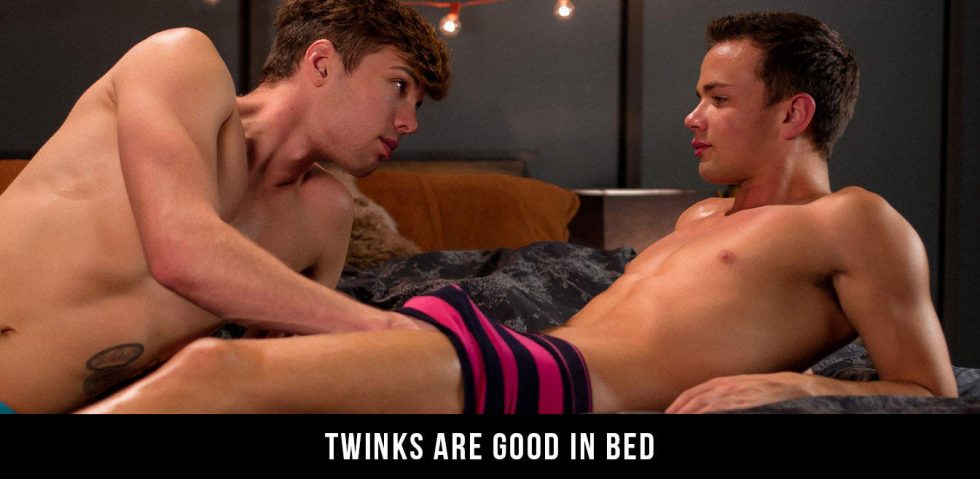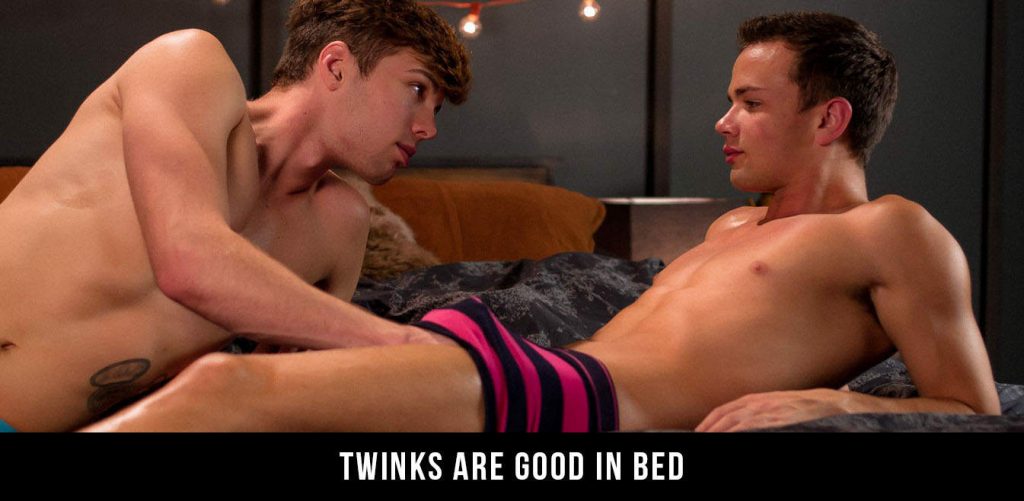 Unfortunately, even with the internet and easy access to information, stories still float around that twinks are bad in bed.
Young gay males in their teens and mid-twenties are likely to have had less sex than older guys, so it makes sense that they have a less sexual experience.
The stereotype isn't a twink thing but about the levels of exposure different ages are likely to have experienced.
A twink is a good thing.
If someone calls you a twink, there is a possibility they are insulting or complimenting you.
It depends on their understanding of the term twink. A twink label can mean you are intelligent, youthful, fashion-conscious, slim, and cute, which is a compliment.
However, the term may also have a negative connotation when it refers to someone self-centered, a sexual plaything, and dumb.
This negative stereotype can make people treat you like a child or not take you seriously.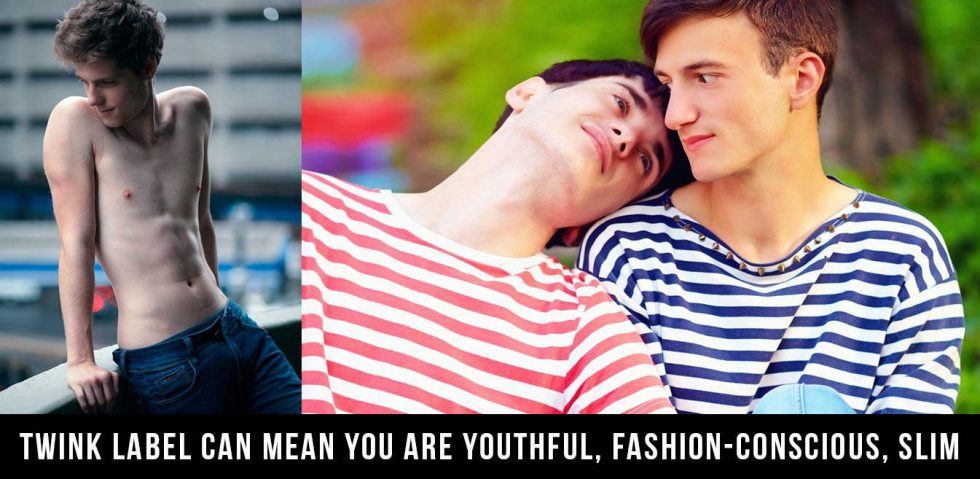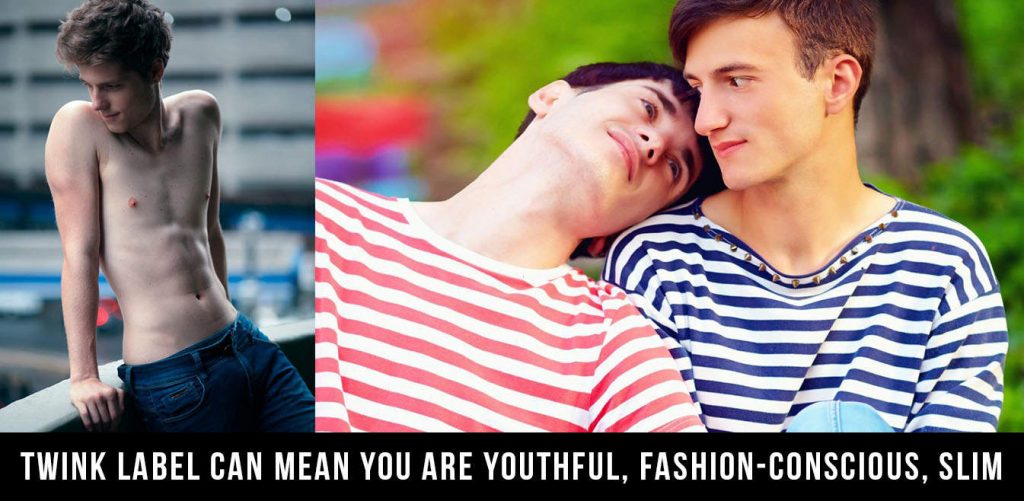 What types of gay twink?
A twink is arguably the most notable gay slang term in different queer youth cultures across the globe.
The word is associated with young men between 16 and 25, who are fashionable, thin, and with little or no body hair. Different types of twinks include:
Femme twink 
A femme twink is a young, slim gay male whose identity, mannerisms, behavior, and expressions don't necessarily align with society's traditional male masculinity roles.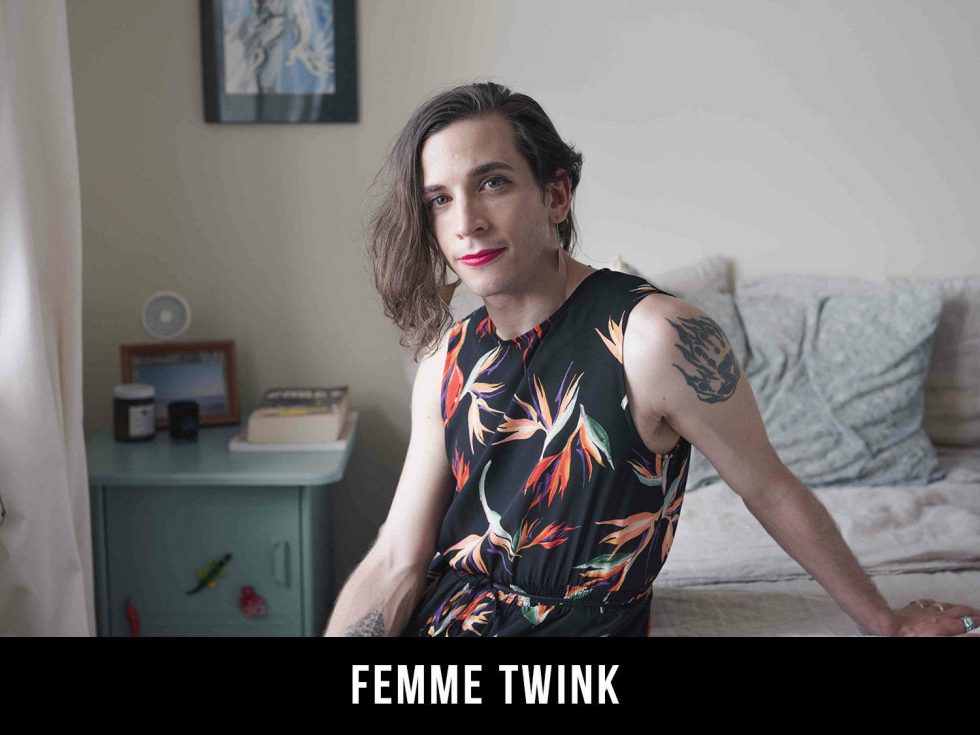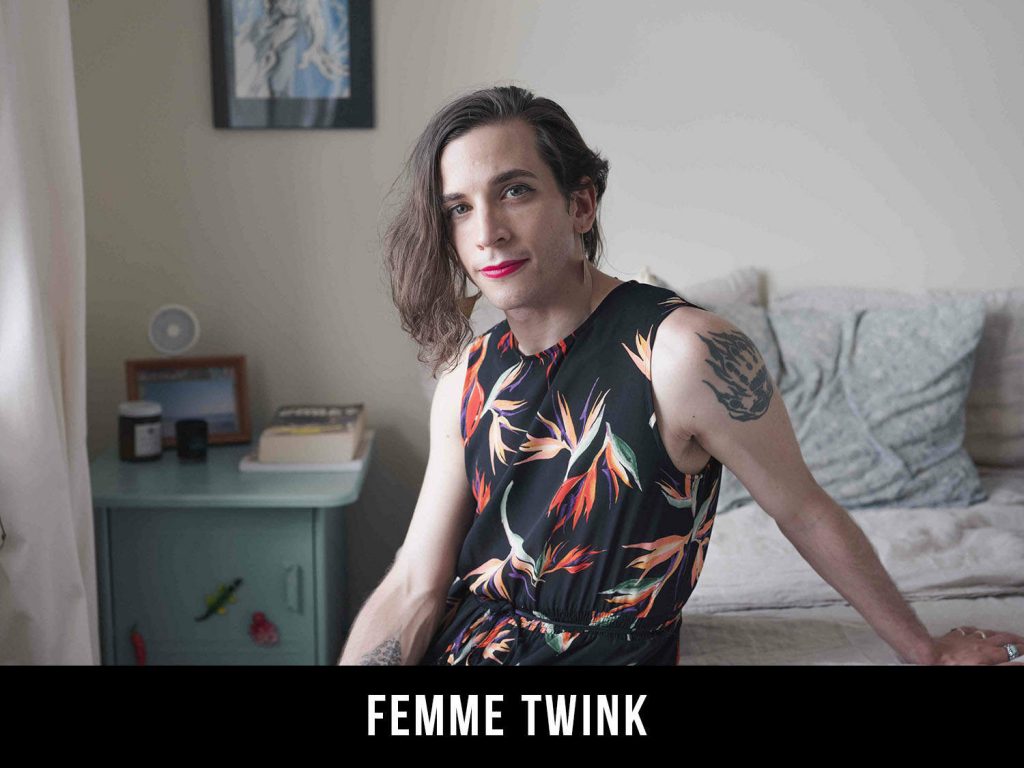 Muscle twink
A muscle twink is fashionable, clean-shaven, and has a youthful appearance but a muscular physique.
A muscle twink is just a regular twink with muscles.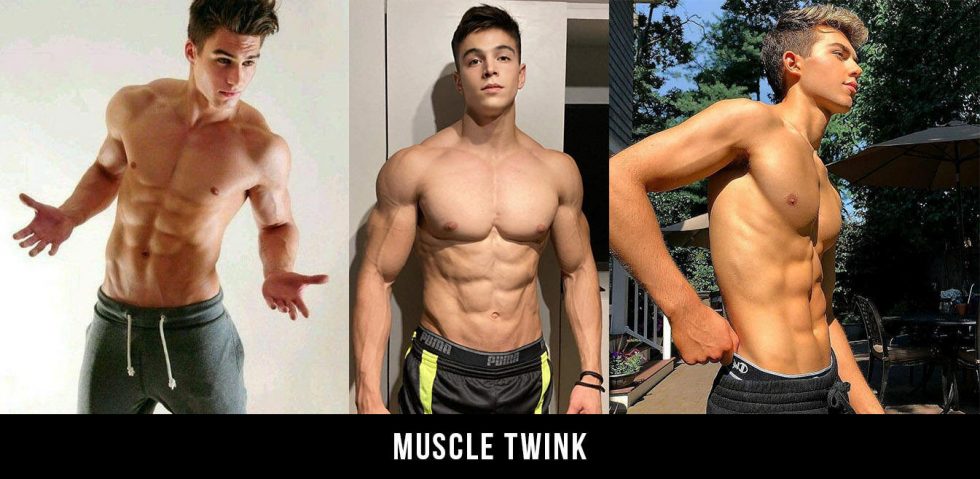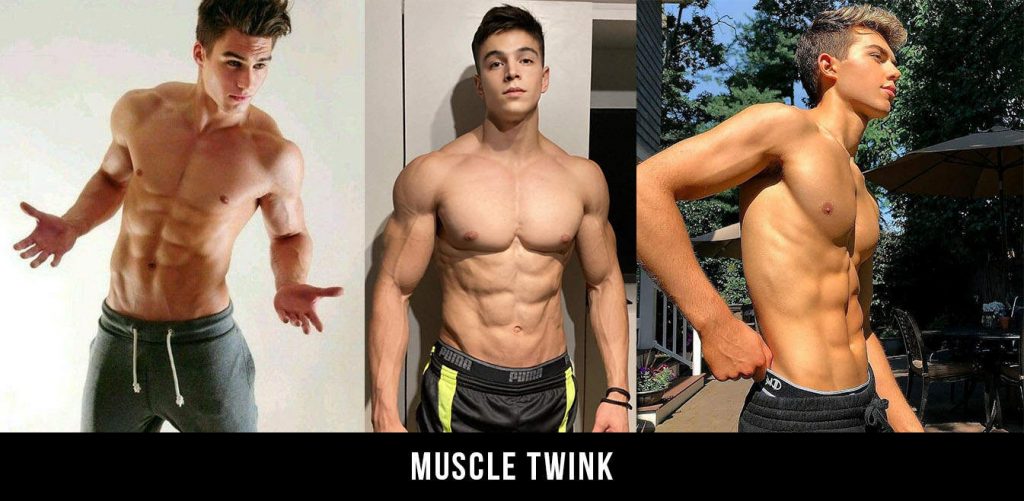 The notable trends in gay twink
Different body types
As gay clones fall out of fashion and the community welcomes more diverse body types, "twink" has earned a bit of a bad reputation.
Being skinny and pale is fine, but it's no longer seen as the height of desirability.
You don't have to be a twink if you want to twinkle; there are some other body types in gay:
Bears
A bear is a gay man with a muscular or heavy frame covered with much body hair.
You can identify as a bear if you are very masculine irrespective of age.
There are several categories of bears, including: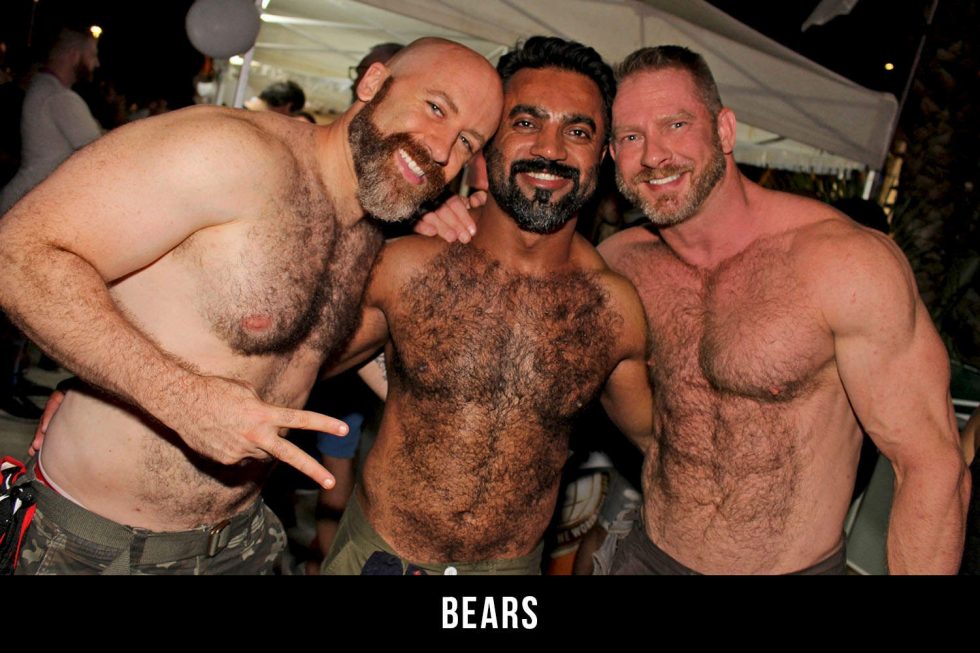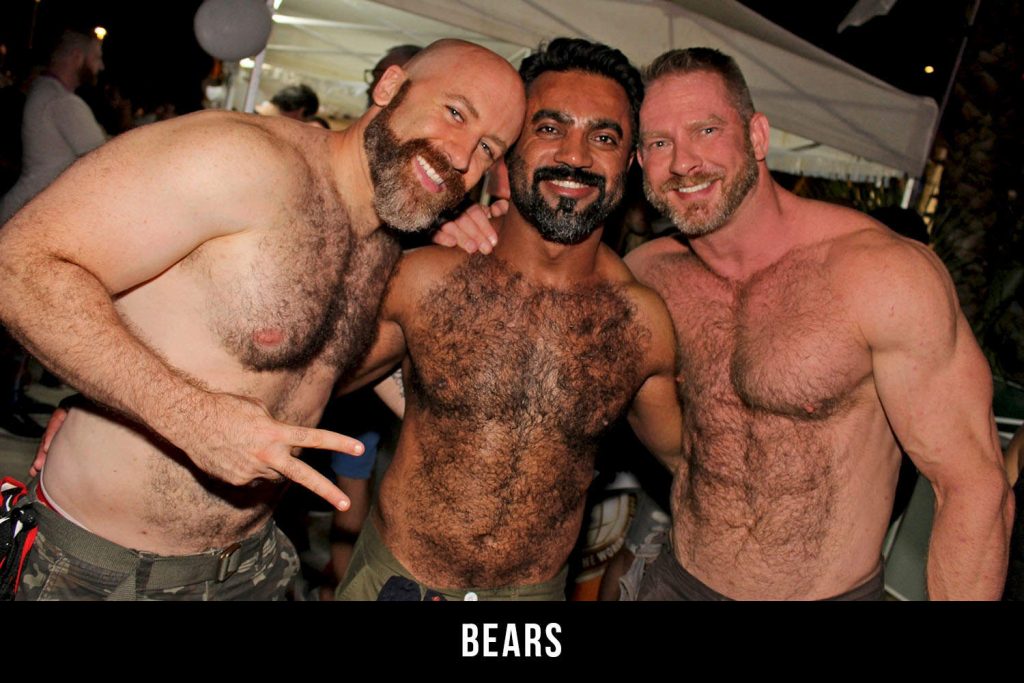 Polar bears are older gay men with body hair and graying or white facial and head hair.
Muscle bears are super muscular males whose enormous frame comes from muscles, not body fat.
The phrase refers to effeminate bears that other bears often alienate.
Pup
Pups are pretty similar to twinks. A pup is a boyish-looking gay man that is naïve, sexually inexperienced and has probably never had a gay relationship.
If you are cute, slender, between your late teens and early twenties, and just learning about the gay scene, you are a pup in the gay world.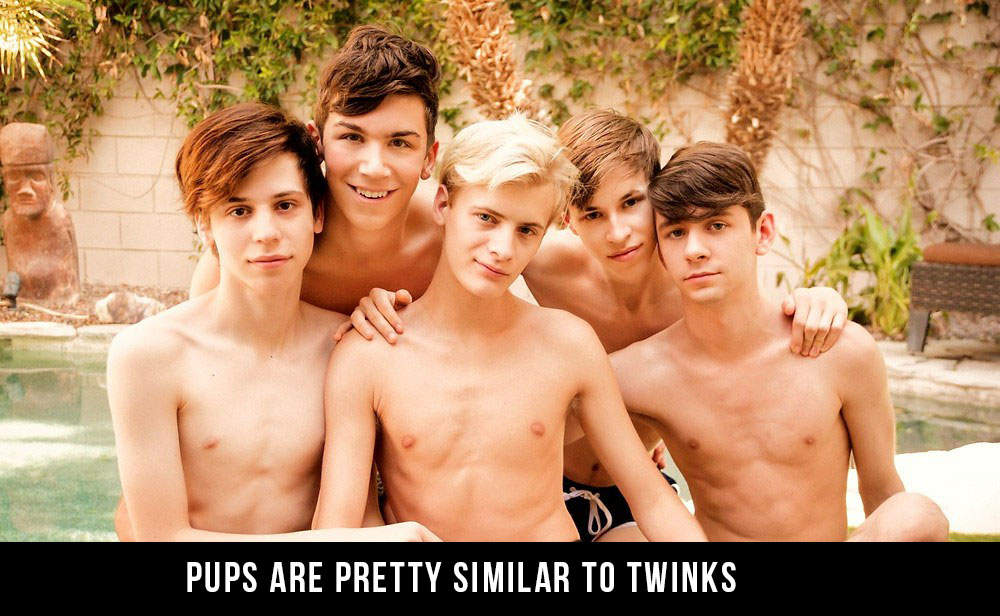 Wolf
Wolf guys are mysterious, dark, attractive, semi-hairy, and muscular.
Wolf body types have a wild streak and are sexy enough that you wouldn't mind watching them in gay porn.
They can rock facial hair and are part of the bear community.
Think Hugh Jackman in the X-Men series kind of sex appeal.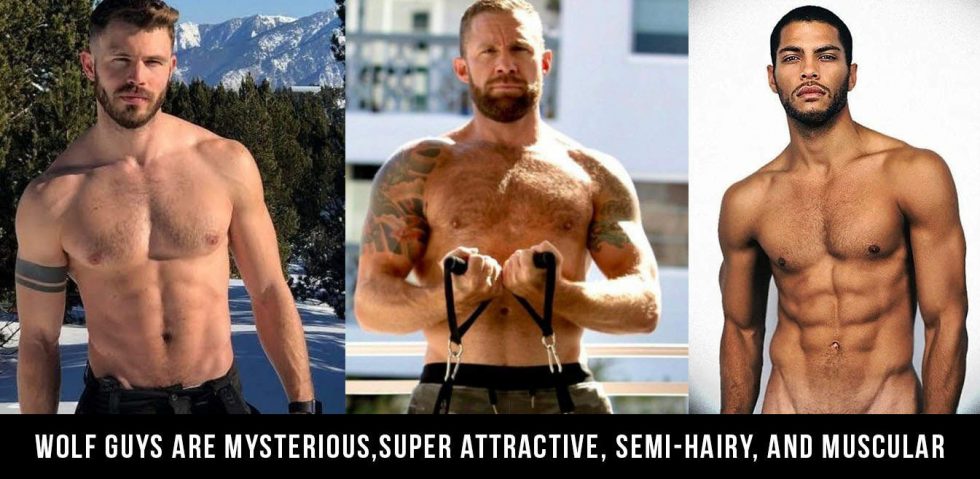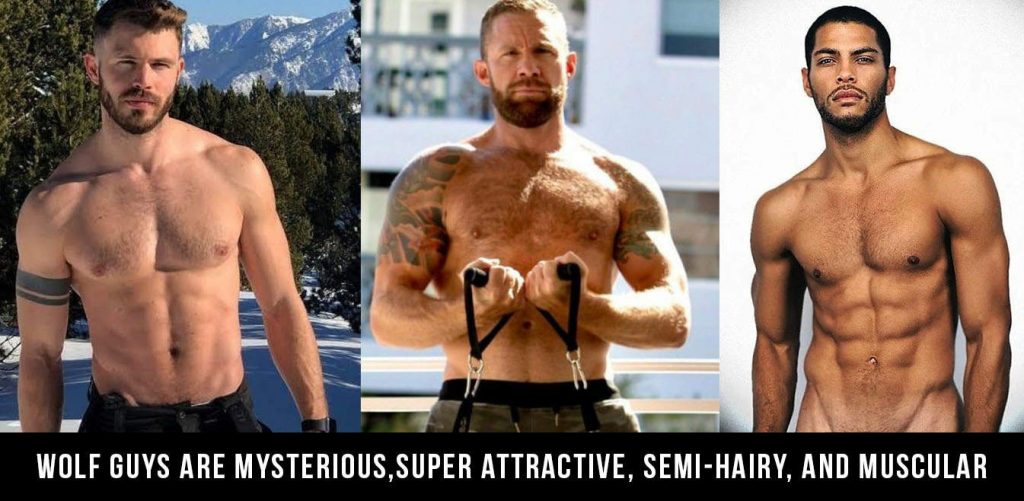 Gym Rat
Gym rats spend a lot of time working out to gain sculpted muscles.
Gym rats are obsessed with keeping their bodies fit and muscular and are pretty.
A gym rat can keep its body and facial hair or be clean-shaven.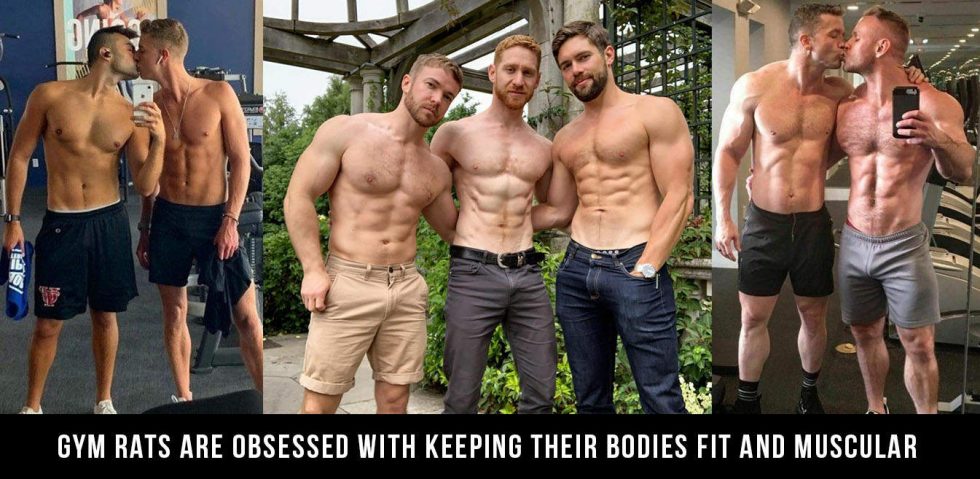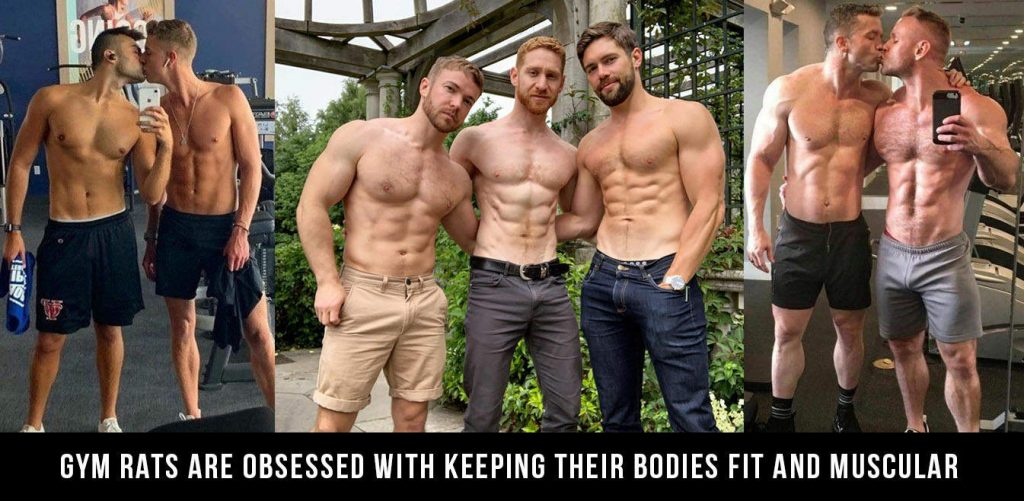 Otters
Otters are athletic and fit but not super bulky.
Otters have a smaller frame, hairy body, beards are optional, and are considerably smaller than cubs.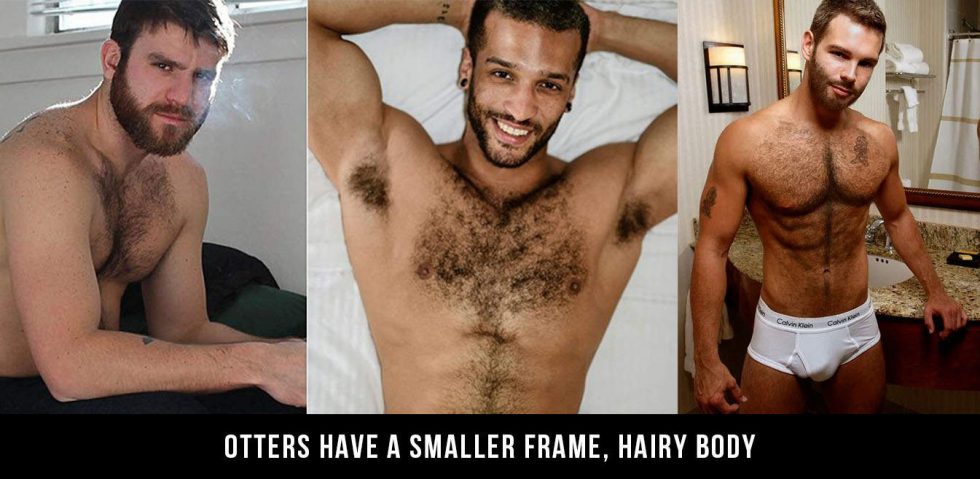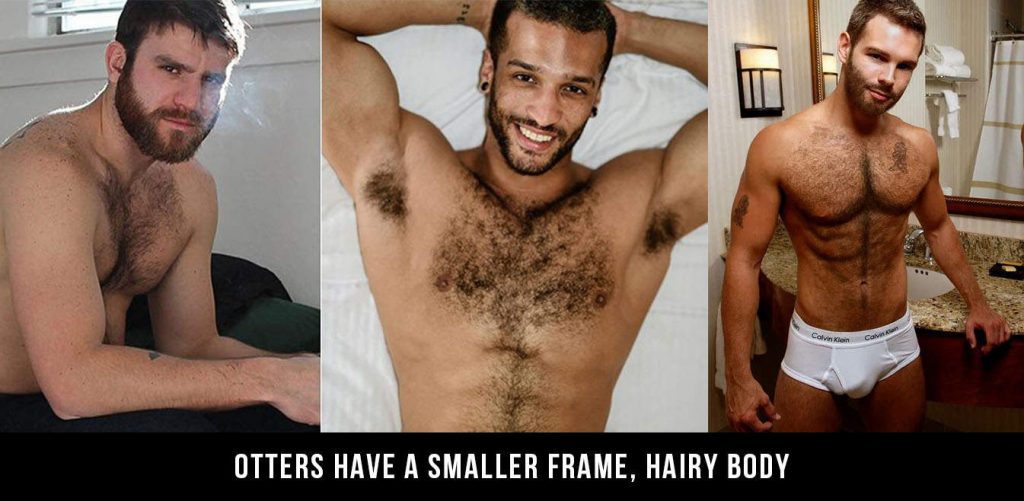 Jocks
Jocks are the cool kids of the gay world. Jocks are lean, bordering on slender, athletic, and have low body fat.
Jocks have a powerful masculinity presence and are linked to active sports activities.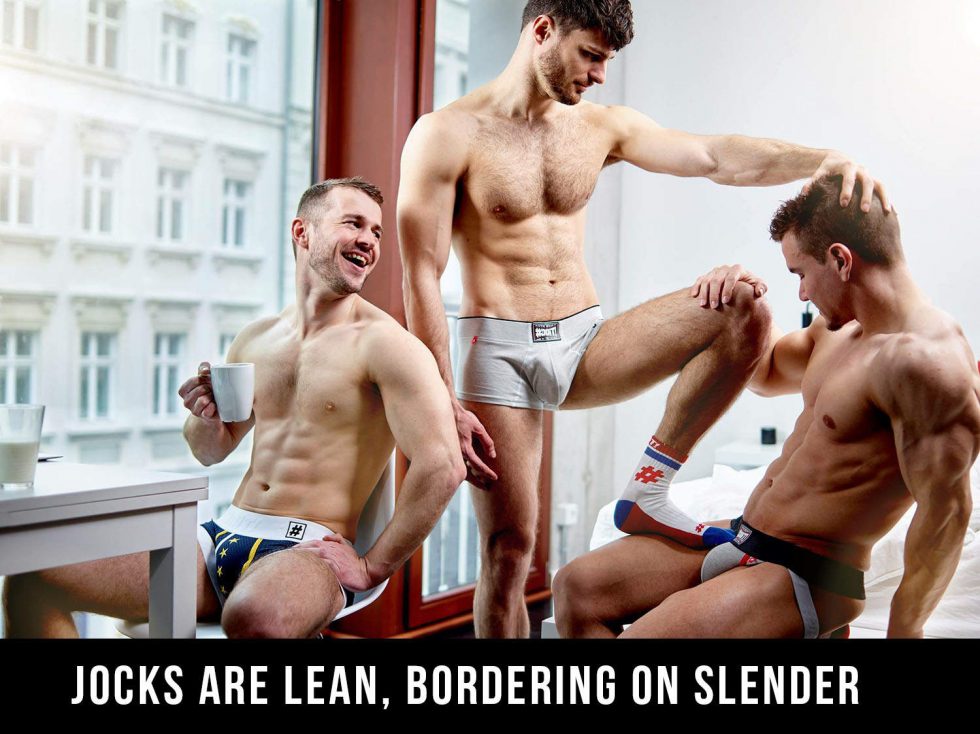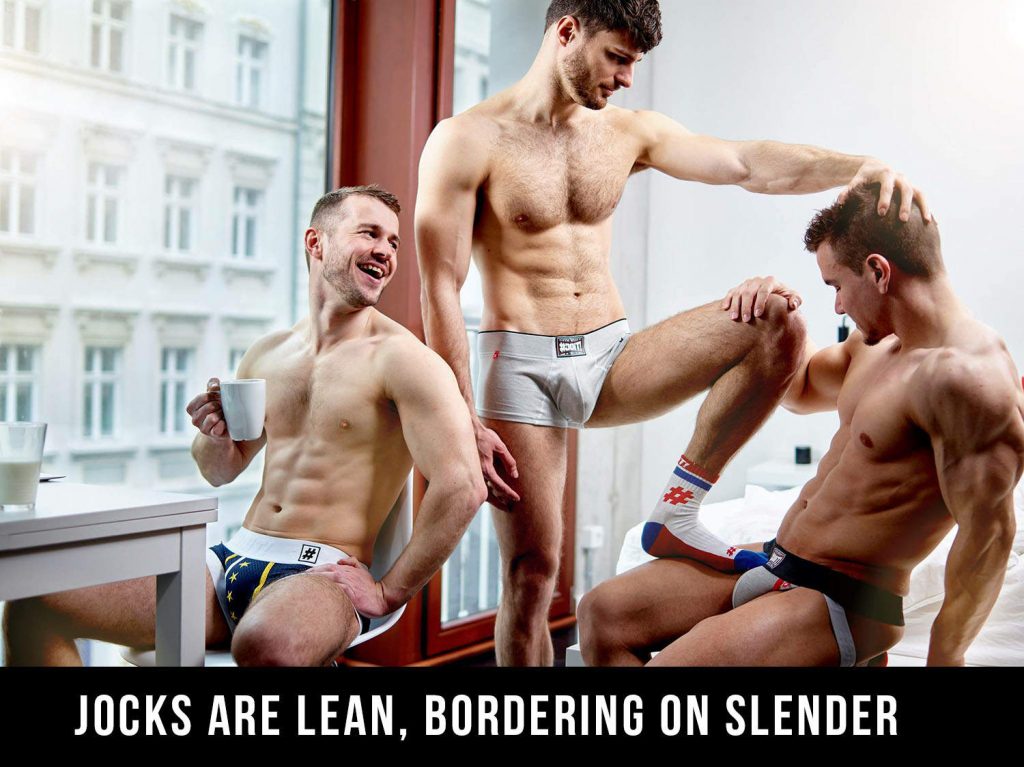 Wear a muscle suit
As a human, the pressure to look cool, masculine, and sexy can be overwhelming if you don't know what to do to get that fabulous body.
If you have an unfit physique and want to transform into a dashing, sexy man, you can change your appearance by wearing a muscle suit costume.
Gay stereotypes can limit your experiences by boxing you into a gay subtype, especially if you have a specific body type.
One perk of being gay has the freedom to express yourself sexually.
By boxing you into a particular category such as Twink, bear, cub, otter, or jocks, gay stereotypes inadvertently limit your sexual experiences.
Wearing a muscle suit can help you switch your body physique at will; you can switch between thin, strong, buff, chubby, lean, and muscular.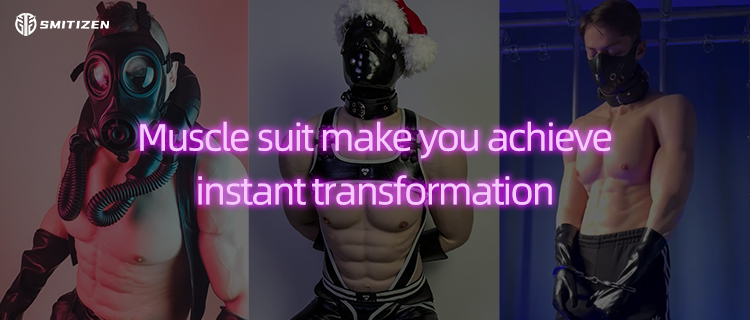 Wearing a muscle suit can be a form of activism to change people's perception of gay stereotypes.
Some people expect a gay man to be slim, clean-shaven, fashionable, and white.
If your physical traits align with such a perception, you can wear a muscle suit to challenge the stereotype.
A muscle suit can increase your muscle size and mass, allowing you to explore different body types, which can be exciting.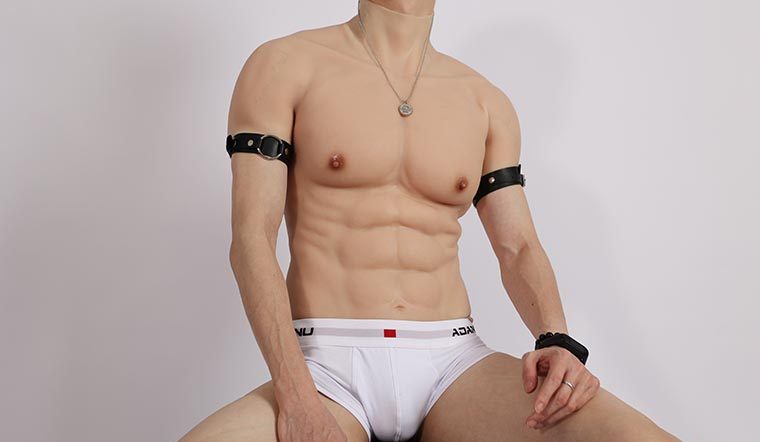 Conclusion
The gay community has reclaimed the word Twink, born out of homophobia, giving it a positive spin for gay men who want to identify as Twinks.
While the term twink has negative connotations associated with it, for the most part, it's a compliment to someone who has a cute, clean, and slim body type.