What Is a Penis Sleeve?
A penis sleeve or dick extender is a tool you slide onto your manhood.
Think of it as an extension of your penis, and so it's generally made to mimic real-life penis proportions and details.
It can increase your girth and length or add different textures for bedroom pleasure.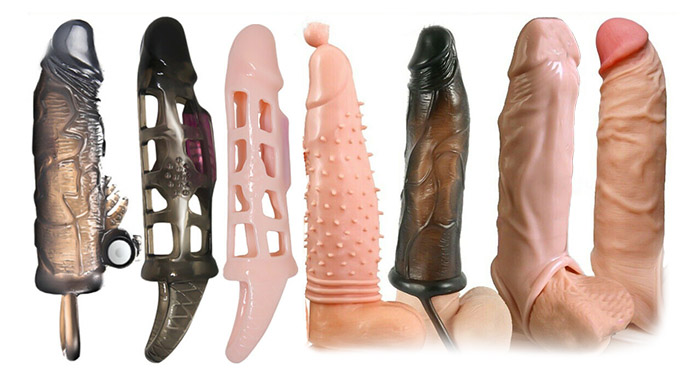 Penis sleeves are made from a variety of materials and have many features.
Usually, they are made from high-grade silicone, latex, or rubber.
They can also come with vibrators or strap-ons.
Here's a quick rundown of the best penis sleeves for 2023: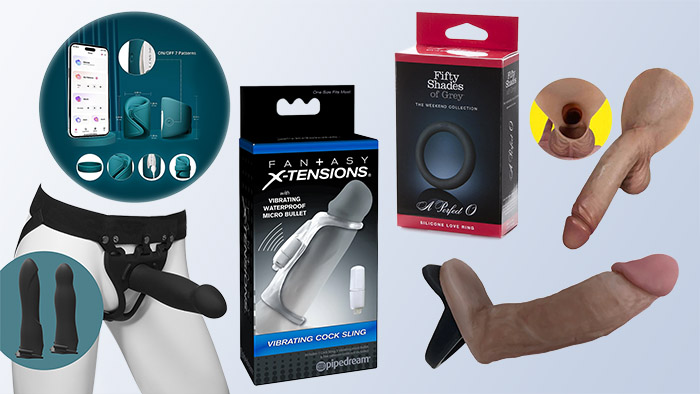 Why Use a Penis Sleeve?
Now, here's the cool part.
This sleeve isn't just a one-trick pony.
It's got a bunch of tricks up its sleeve.
Yes, pun intended! 
Erectile Dysfunction
If you struggle with things like getting or keeping an erection (yeah, it happens to the best of us), a penis sleeve can be your wingman.
It helps you stay in the game for longer.
This is a game-changer if you're in the mood for an extended play. 
Premature Ejaculation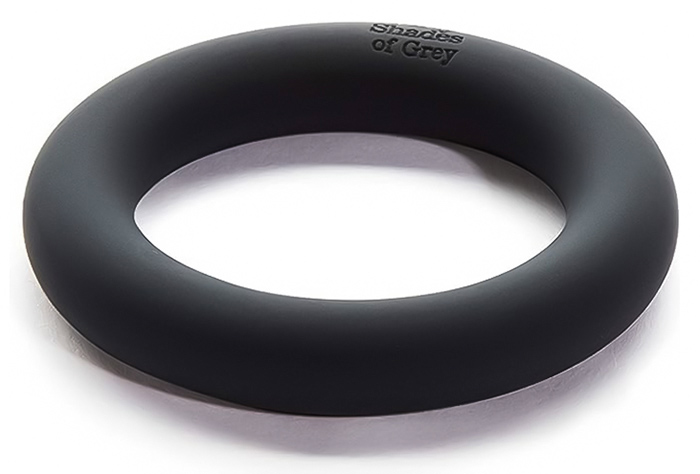 PE is not a big deal in our book but can affect many relationships.
If you're looking to slow things down and savor the moment, this little accessory has your back there too.
Sensitivity Problems
Now, sensitive penises – they deserve some love too.
Some folks find things a bit too intense down there.
That's where the sleeve steps in, offering a buffer and making the whole experience more comfy.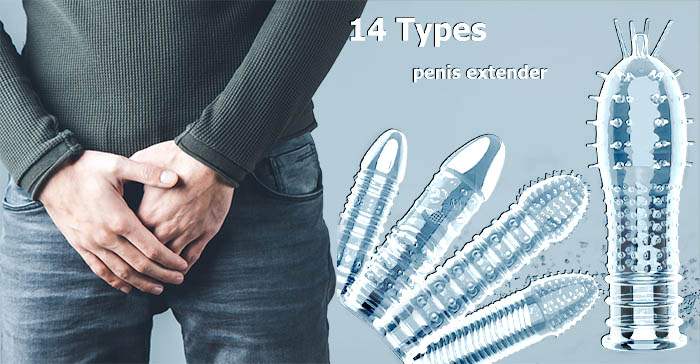 Size Issues
Ever wished for a bit of extra oomph in the size department?
Yep, the sleeve can help with that!
It adds both length and girth.
Your confidence will get a nice boost.
Look forward to making your partner's eyes widen with delight.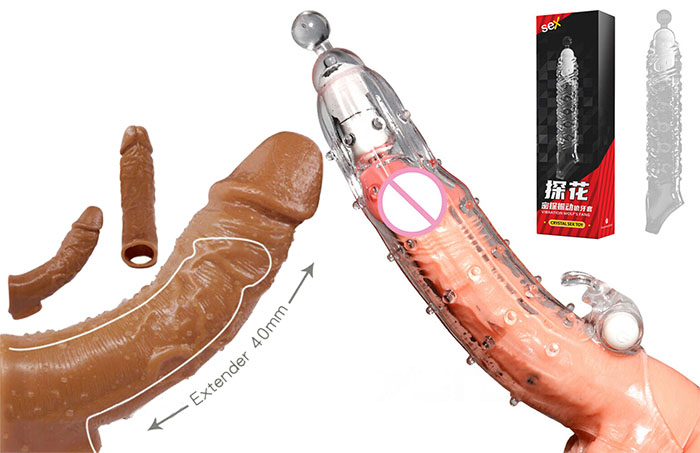 How to Choose a

Penis Sleeve

?
Here's a step-by-step guide to help you navigate the process:
Identify Your Goal
Start by figuring out why you're interested in a penis sleeve.
Are you dealing with medical challenges like ED or PE?
Or are you simply looking to add extra excitement to your intimate moments?
Explore the Features and Functions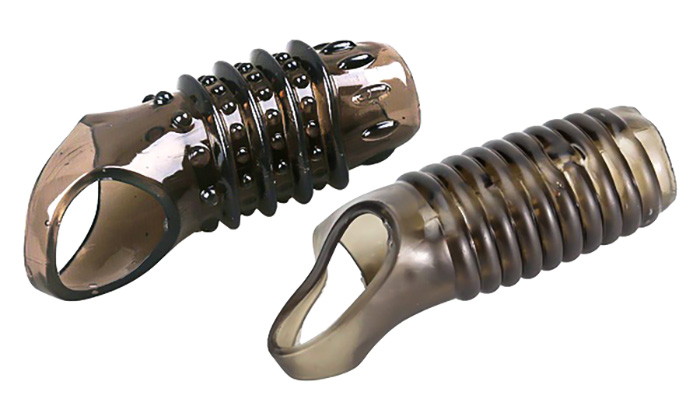 Focus on what it offers.
Check things like textures or any special functionalities it boasts.
Some sleeves might focus on pleasure-enhancing designs.
Others could be more geared towards adding size or have adjustable settings.
Material Matters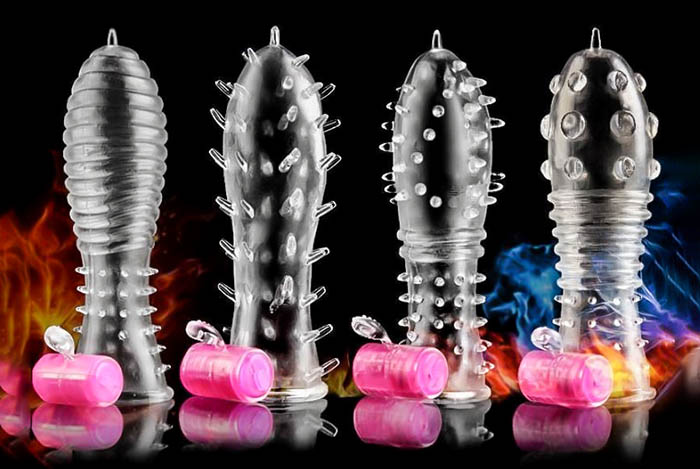 The sleeve's material can make a big difference in comfort and sensation.
Think about what texture you prefer and whether you are allergic to certain materials.
Consider Your Budget
Penis sleeves come in a range of prices.
Still, knowing what you're willing to invest is good.
The key is to find that sweet balance between quality and affordability.
Research and Read Reviews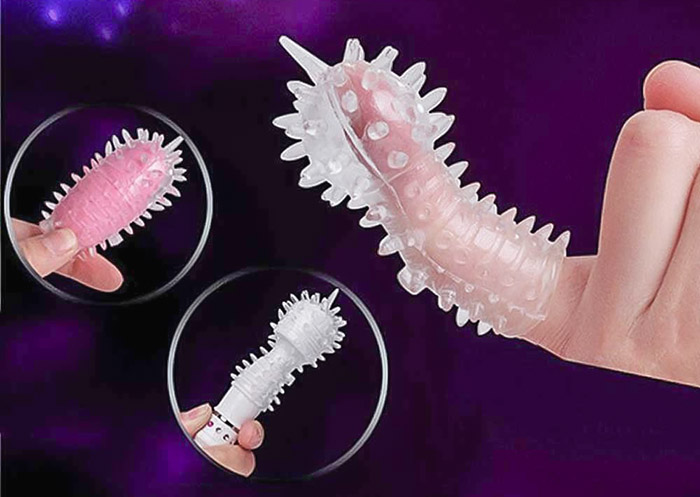 This step is where you are right now!
Read reviews from others who have tried the sleeve you're interested in.
Go through their shared experiences. Discover what they like.
Highlight any potential downsides they encountered.
Source from Reputable Sites
When it's time to purchase, choose reputable websites or stores.
Always prefer those with a track record of only offering quality items and top-notch customer service.
It's even better if they offer discreet or confidential delivery options to ensure your privacy is respected.
How to Use a Penis Sleeve?
Below is how to effectively use a penis sleeve to make the most of your experience: 
Lube up for a smooth experience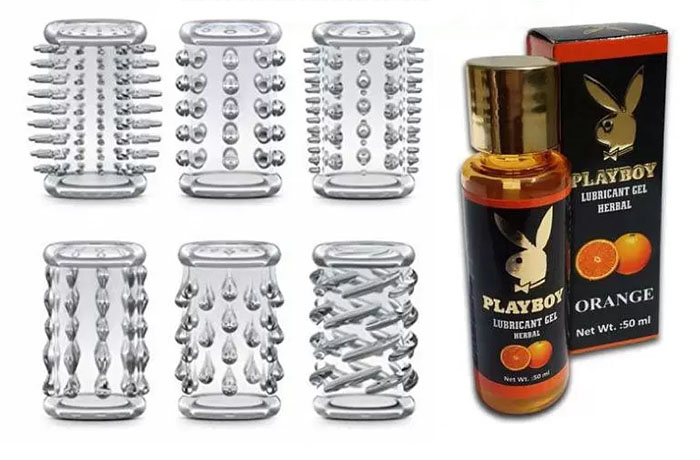 Before diving into the action, apply lubricant to both the inside of the sleeve and the outside.
Plus, water-based lube is safe for the sleeve and any condoms you might use.
Get the right fit
Your penis sleeve should be snug enough to stay where it should be but not so tight that it causes discomfort.
If you're unsure about the fit, consider choosing a sleeve with adjustable extenders or straps.
Ensure there's no slipping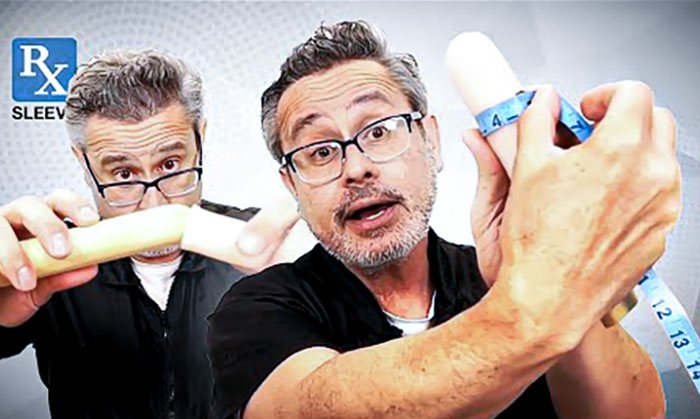 To avoid awkward moments during your intimate encounter, ensure the penis sleeve doesn't slip out of place easily.
Proper fit and ensuring the sleeve is securely positioned will contribute to a more seamless experience.
Take advantage of adhesives like tapes.
Slide it on, gently
With lube applied and the right fit ensured, it's time to slide the penis sleeve onto your erect penis.
Don't worry if your erection is only partial – the sleeve can be used even if you're not fully erect.
Pull the sleeve down over your penis until it comfortably sits at the base.
This is where it'll provide the most support and sensation.
Adjust it for max comfort
You might want to make minor shifts to ensure it feels just right.
Walk around, jump, and mimic movements you plan to do during play to check your comfort and the sleeve's durability.
Deal with the challenges upfront
If you or your partner have difficulty getting and maintaining an erection, consider opting for a penis sleeve with a ball loop or belt.
These assist in holding the sleeve in place.
Best Penis Sleeves for 2023
Now that we got your attention for why you should consider including a penis sleeve in your sex life, here are some top picks you can go over:
Looking for a size upgrade?
Then the Smitizen's 11 Inch Realistic Silicone Penis Sleeve is an exceptional choice.
This sleeve is thicker and longer than many others on the market.
It's an excellent choice if you're craving lifelike texture and proportions.
Here's another standout feature: a tip hole for urination and ejaculation while wearing! Its stretchable, flexible design offers a snug fit around the penis and balls.
You can also contact the manufacturer for its customizable pubic hair feature.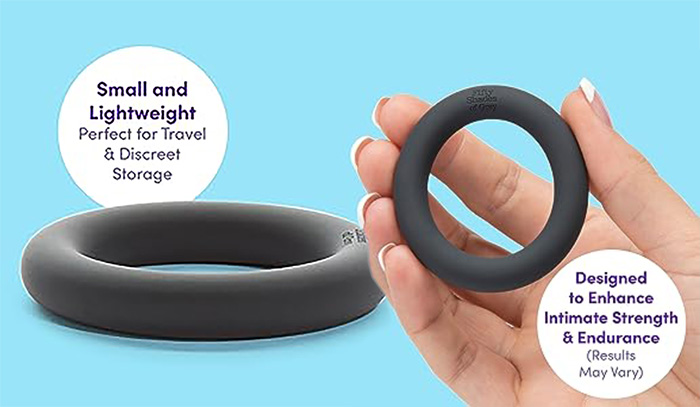 Of course, there's a budget-friendly option that still delivers extra satisfaction.
While this isn't a traditional sleeve, this 5-inch cock ring is a great starting accessory at just $9.99.
Aside from enhancing your sensations during play, it stretches out the pleasure.
You can also fit it into any travel bag – perfect for spontaneous, sexy escapades.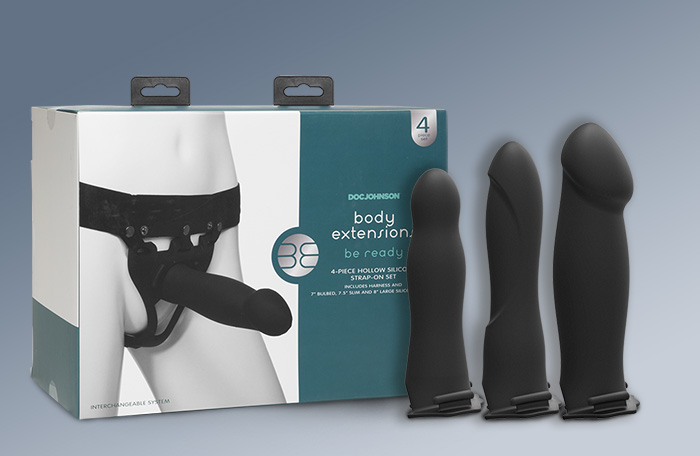 Want to explore strap-on play? Then this one's a top contender.
This 4-piece hollow strap-on can accommodate various anatomies, so you don't need to worry if it fits.
It has three silicone extension sleeves of different sizes, ranging from 7 to 8 inches.
The set also comes with a premium harness.
All for your comfort and stability during play.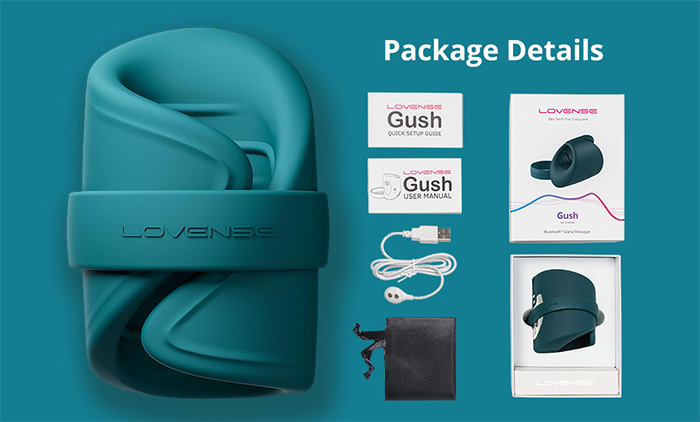 Inject some high-tech fun into your intimate moments with this masturbator.
This sleeve can be enjoyed solo or with a partner, offering long-distance control for exciting play no matter where you are.
You can find more modes in the app aside from its three standard vibs.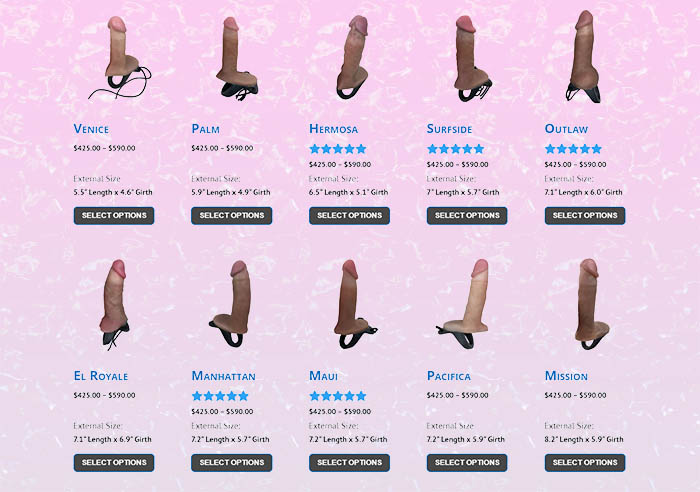 Catering to those with ED who still want to enjoy penetrative sex, the RX Sleeve is a premium option.
It's made from certified skin-safe high-grade silicone for safe exploration.
It has color options and multiple firmness levels to suit whatever you may be after.
Customers are also free to customize their sleeves.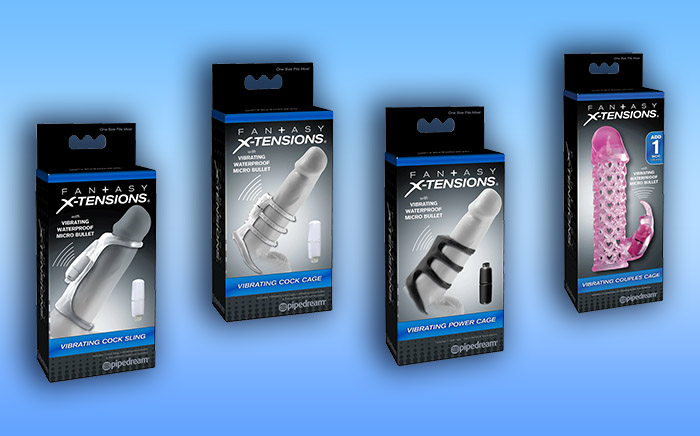 If you're seeking enhanced sensations, even with performance issues, this cock sling is your answer.
This sling has a pair of stretchable rings for extended erection.
With a cordless micro vib on top, you and your partner can enjoy thrilling pulses during play.
FAQs about

Penis Sleeve
Are penis sleeves safe to use?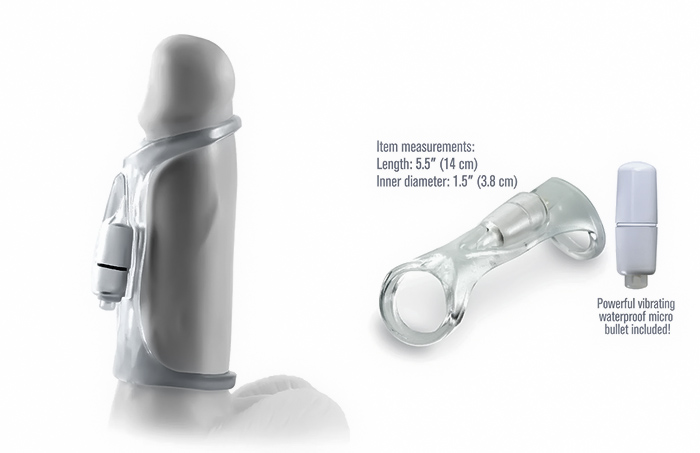 Yes. Penis sleeves are easy to use and are very safe.
Still, it's best to choose penis sleeves with body-safe materials.
Users should also follow usage instructions and clean them thoroughly after use to ensure safety and hygiene.
Can anyone use a penis sleeve?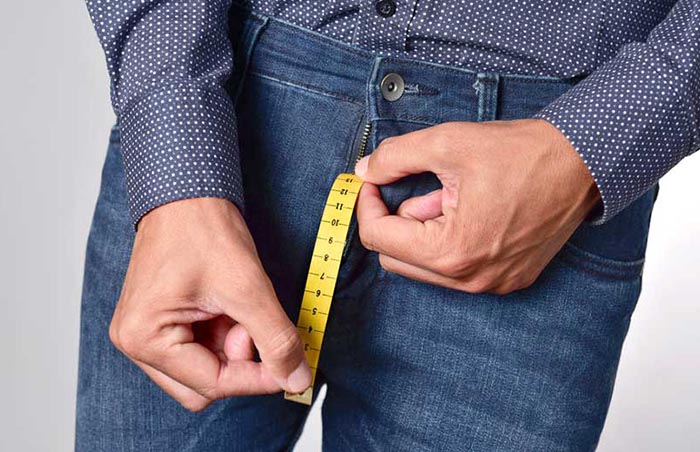 Absolutely. Many penis sleeves are available on the market.
All have different designs and functions catering to all individuals, with or without a penis.
Choose one that aligns with your preferences and comfort level.
Do penis sleeves affect sensitivity?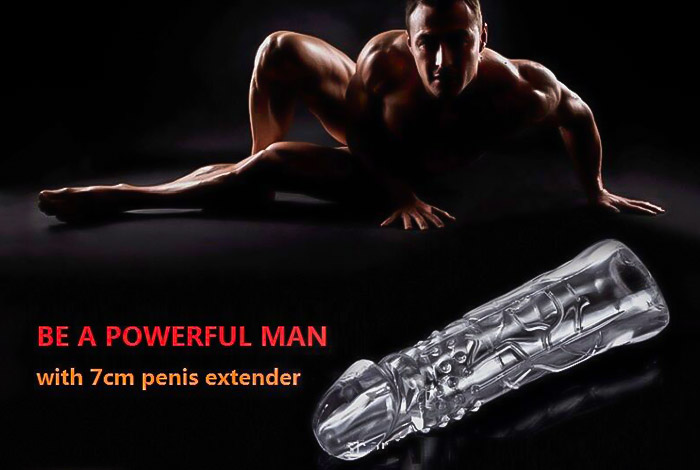 Penis sleeves may alter sensation slightly due to added textures.
Still, all of them are created with the primary goal of elevating pleasure.
You can explore many textures to find what works best for you.
Can I use a penis sleeve with a condom?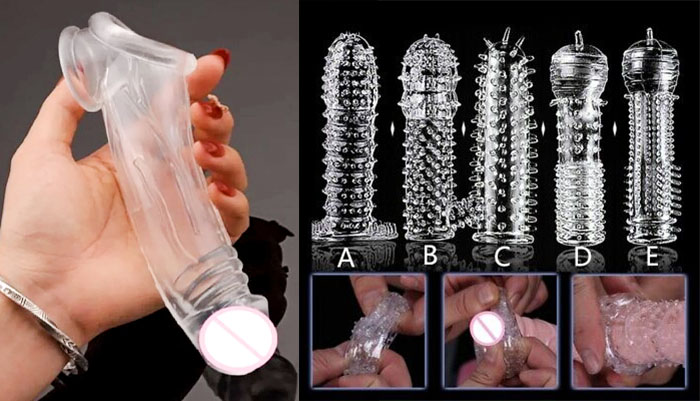 Yes. Using a condom with a penis sleeve is recommended.
Opt for a water-based lube and ensure the sleeve and condom fit comfortably together for safe and enjoyable play.
How do I clean and maintain a penis sleeve?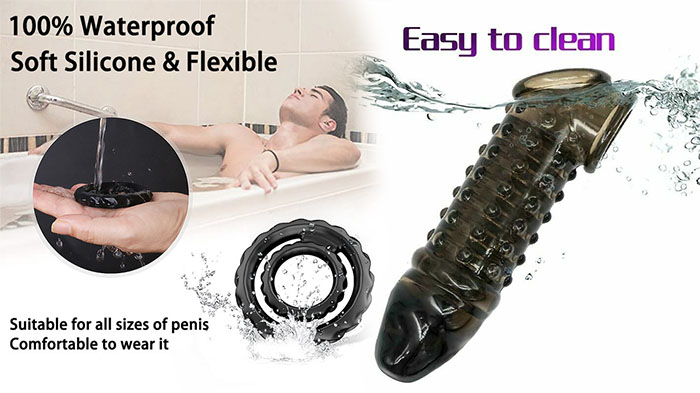 Cleaning is a non-skippable part of maintaining sex toys.
Wash the sleeve with warm water and mild soap after each use.
Some sleeves are reversible for easier cleaning.
Air dry or use a lint-free cloth.
Store in a cool, dry place away from direct sunlight.
You can also follow the instructions on the product website or box.