BDSM Mask For You, BDSM Mask For Me, BDSM Mask For Everybody!
Do you have a dilemma on which BDSM mask to choose from the endless array available on and offline?
Whose head wouldn't hurt, considering there are many to consider – the material, the design – oh, there are so many factors to consider!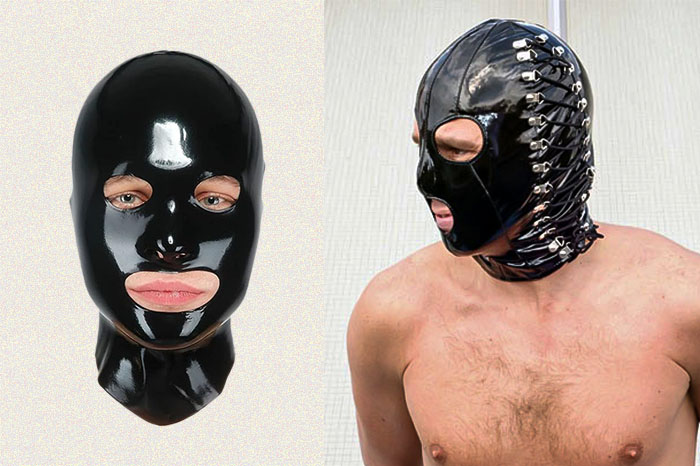 Worry no more! This guide will let you know what makes BDSM masks stand out.
We also have your back if you don't find your perfect mask!
We'll guide you through how to create a DIY BDSM mask that reflects your soul and your wants.
Read on!
A Short History of BDSM
BDSM, standing for bondage, discipline, sadism, and masochism, is a sexual practice that holds much allure in old and modern media.
What was once something that should only be done behind closed doors and well-hidden dungeons is now more celebrated and explored.
BDSM is not your conventional vanilla sex but can be more intimate than your regular run-of-the-mill missionary position.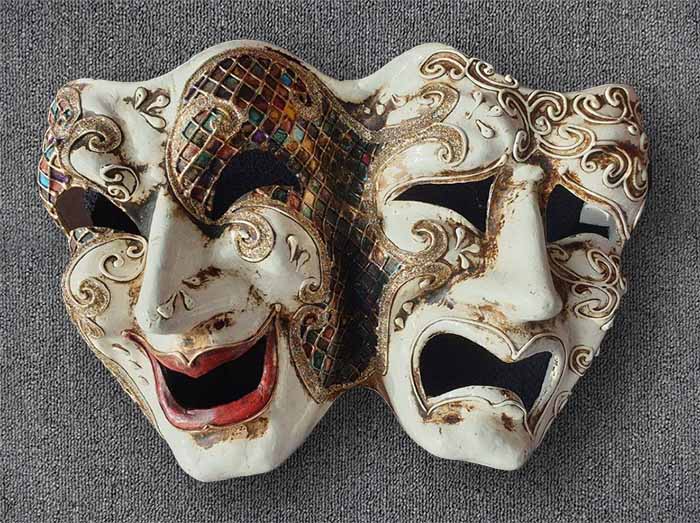 Why do we say this?
One word: Trust.
BDSM won't be able to stand the test of time if participants don't trust their partners and themselves.
Add the willing submission and the controlled dominance, and you're left with a dance that beckons anyone to continue exploring their sexuality and push their limits a little more.
What is a

BDSM Mask

?
BDSM masks are fetishistic covers that obscure parts of or all of the participant's face.
It's used for restraint and to dehumanize the wearer.
BDSM masks are great tools for heightening the other senses, disorientation, and roleplay.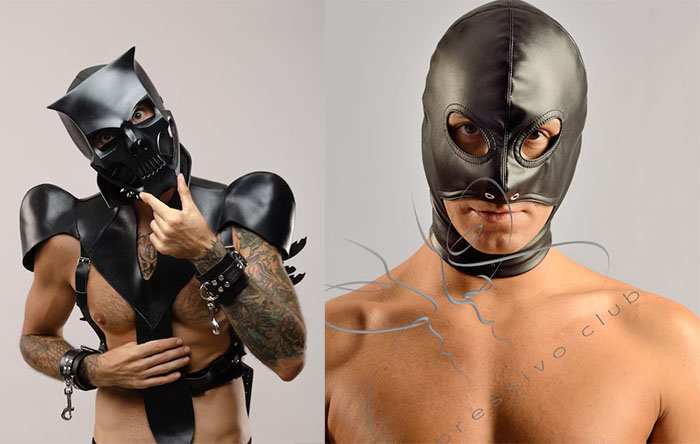 It can also be called a bondage mask, bondage hood, or gimp mask and is often made out of leather, spandex, latex, rubber, PVC, or darlexx.
It's a BDSM prop that even beginners can safely incorporate into their D/S play. 
BDSM Masks 101: Types
There's something for everyone regarding BDSM masks – from simple laces that slightly hide your partner's lips to full-face enclosure hoods that make breathing hard (in a good way!) 
Blindfolds:

The OG of BDSM masks. Depending on the material used, it covers the eyes and throws sight into a whirlwind of varying degrees of darkness. Blindfolds limit your sight but crank up the volume of your other senses. There's also no fuss in putting it off and taking it off.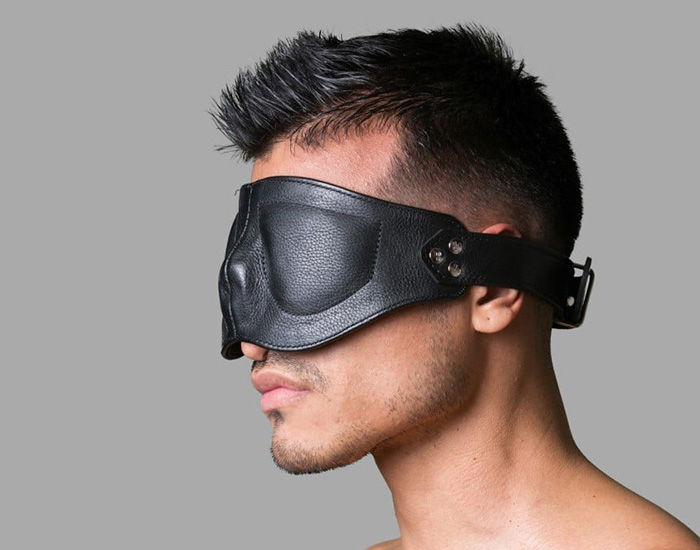 Hoods:

Take things up a notch and fully envelop your head with BDSM hoods. Just think of the anticipation you'll feel for not knowing what'll be next. Get cozy with the intensity!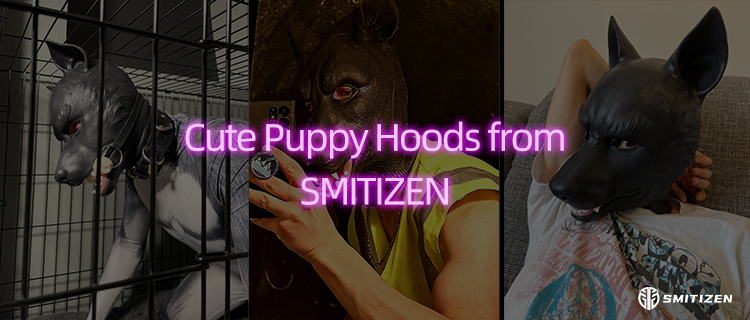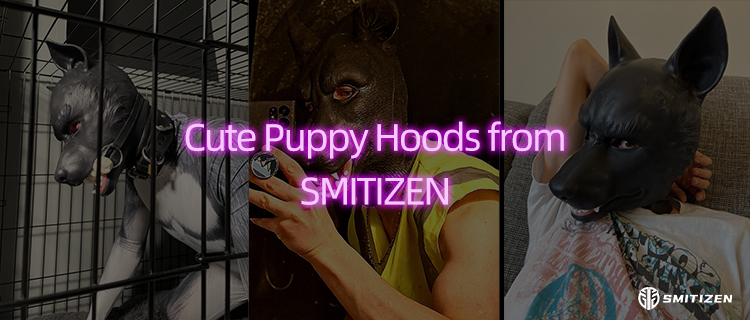 Gags:

Want to keep things hush-hush? Or maybe you just want to focus on hearing grunts and moans during sex? Gags lower your voice and stir up a symphony of non-verbal communication.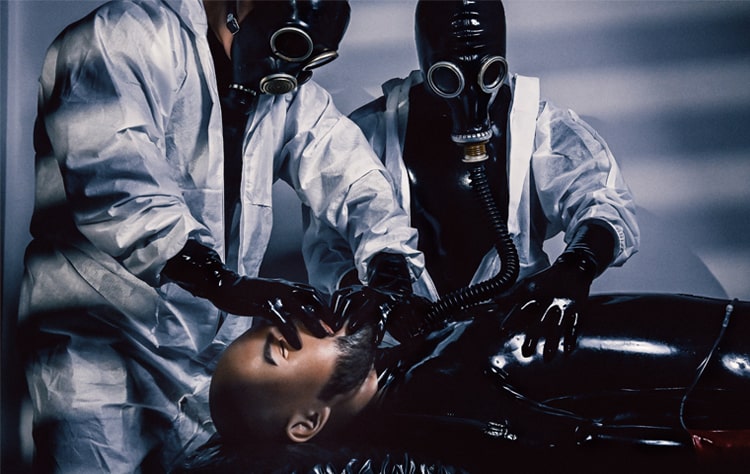 Fetish-Inspired Designs:

From lace to leather, these masks don't just cover – they make a statement. Take your fetish and turn it into a mask. Now, they're the crown jewels of your kink collection.
What are BDSM masks made of?
Let's now explore what materials bring BDS masks to life.
Lace:

Lace masks offer a semi-sheer covering that veils the wearer's features. Often accompanied by intricate patterns, they blur the line between concealment and revelation and add mystery and playfulness.

Cotton

: Cotton masks are soft and pliable for those seeking comfort without sacrificing sensory deprivation. They're a fitting, gentle introduction to the world of BDSM and allow wearers to explore without the constriction of rigid materials.

Leather:

If D/S is at the heart of your play, leather masks are here to command attention. Often designed with striking shapes and embellishments, leather masks convey a sense of authority and submission, contributing to the power dynamics that BDSM often revolves around.

Rubber:

Enter the realm of tactile delight with rubber masks that conform snugly to the wearer's contours. The experience they provide can be both stimulating and intimate. It's a great way to enhance the physical connection between partners.

Latex:

Shiny and body-hugging, latex masks make a bold statement. They have a sleek appearance but can also feel like a second skin. Be careful, though; these masks demand care when putting them on.

Spandex:

Flexibility takes center stage with spandex masks, which offer stretchiness and a snug fit. Their pliable nature ensures comfort while still restricting vision, contributing to vulnerability and suspense.

Darlexx:

Darlexx fabric makes great surgical masks – breathable, water and windproof. It provides a unique texture that plays with light.

PVC:

Glossy and eye-catching, PVC masks are ideal for those who want to be creative. They have a reflective surface and are easy to maintain, making them an excellent choice for cheap but innovative masks.
Why are BDSM masks a turn-on?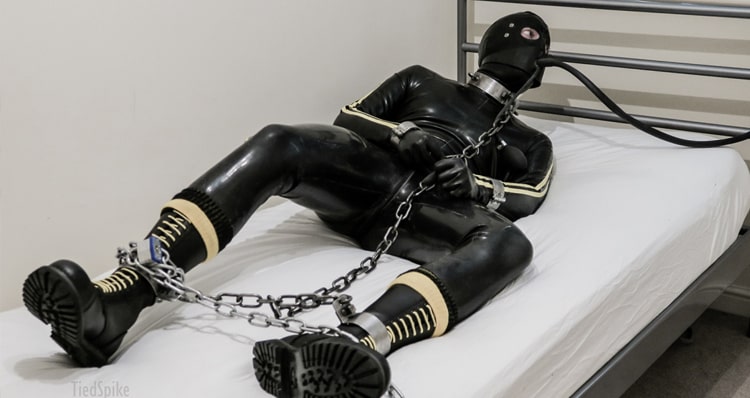 Aside from creating a sense of anonymity that allows participants to shed any inhibition, BDSM masks are sexually arousing for many reasons:
Heightens Arousal:

Ever felt a shiver down your spine from the thrill of anticipation? That's just the beginning. The restriction of sight nudges your body into a state of high alert, cranking up the heat on your desires.

Amplifies Vulnerability:

When you're blindfolded or hooded, you place your trust in your partner's hands. The result? As a book, you're open and vulnerable, allowing for a deeply intimate connection.

Put Sensations on Steroids:

With a limited sense of sight, your sense of touch goes into overdrive. Every caress, every whisper becomes a lightning bolt of sensation, making even the gentlest touch feel like a thousand firecrackers.
DIY BDSM Mask: How to Make a

BDSM Mask
Time to roll up those sleeves and unleash your inner kinkster, Picasso!
We divided each section depending on your level of expertise:
For Total Beginners: The Eyepatch
Pirates are sexy for a reason, and now you can be one with a simple leather eye patch.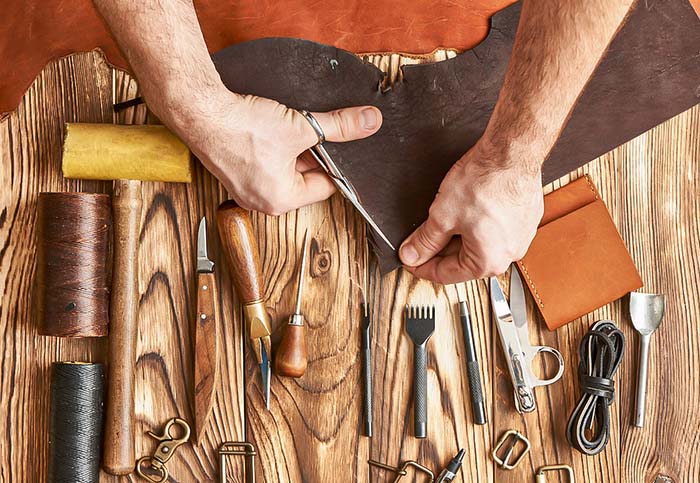 Materials:
Vegetan leather

Thinner leather

Cutter/Beveler

Patch outline/tracer

Metal bowl

Hammer

Leather dye

Beeswax

Leather balm

String
Steps:
Prepare a patch shape that comfortably hides one of your eyes. You can cut through a somewhat thick enough paper, like a folder or cereal box.

If you want to be specific, choose 6 to 8 ounces of leather for this project. We recommend using vegetan or vegetable-tanned leather to easily mold it through water-forming.

Trace the patch shape and outline it on the backside of the leather. 

Cut the patch pattern with a sharp cutter or scissors. Smooth out the edges with a beveler.

It's best to have a thinner piece of leather for the back of your eyepatch. It can be any color, but black is the safest choice.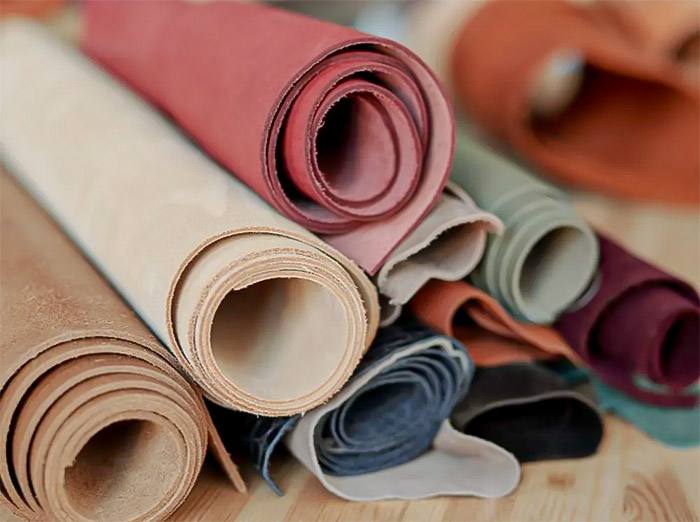 Get your patch shape, trace it over the thinner leather piece, and cut it.

Run back to the vegetan leather under hot water until it's fully soaked to be shaped. Use anything that can make it curve, like a metal bowl. 

Hammer the vegetan leather against the metal bowl. This is important so the eye patch doesn't press against your eye.

Heat the leather slowly and carefully so it becomes stiffer. Don't put it under heat for too long.

Make two holes on opposite edges of the leather patch. This is where you'll insert the strings later.

Dye the leather to match the color you want. You can also use a spray gun if you want. 

Once dry, add beeswax on the edges for burnishing. This will make your patch water-resistant.

Apply leather balm to smoothen the leather and preserve the leather. Buff it and let it dry. Fiebing's is a great choice.

Thread the eye patch with a 

string of your choice. Opt for elastic for a more convenient use.

To hide the string behind the eyepatch, get your thinner piece of leather and stick it together to your main piece.
For Intermediate Participants: The Decorative BDSM Mask 
What mask you create will depend on what you'd like to use for your bedroom play. There are many inspirations you can draw from. For this example, let's take Catwoman's mask (or Catman's mask cause men can also rock wearing her mask!).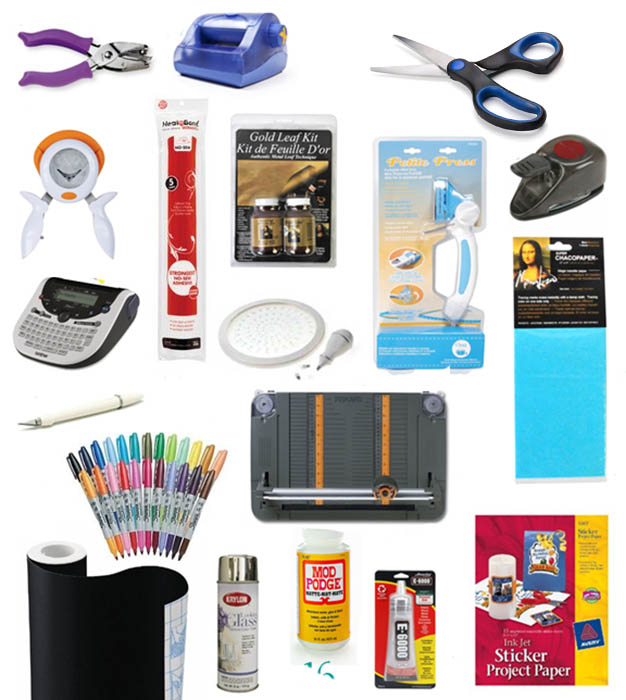 Materials:
Black foil paper

Glue

Scissors

X-ACTO knife

Silver or white Sharpie marker

Elastics
Steps:
Print or make your own Catwoman stencil. Make sure to adjust its size based on your face.

Trace it over the back side of the black soil paper. Don't forget to add the slits of the stencil to the mask.

Here's a tip: Hardened the mask's outline and used dotted or broken lines for parts you need to glue later.

Cut the foil paper with attention to the solid lines. Don't cut the broken lines.

Cut the eye part of the mask with an X-ACTO knife for precision. It's okay if you don't have this tool. You can use sharp cutters or scissors instead, but you must fold the mask. Expect to have some creases.

Glue the broken lines in the mask. Since the foil paper is thick, you'll need to press the areas firmly and for a longer duration until it dries. You can also use a glue gun if you want.

Mimic the "stitches" on Catwoman's mask. 

Add the elastics on both ends of the mask.

Optional: Complete your Catwoman roleplay with a gimp or full-body leather suit. 
For More Advance Enthusiasts: The Hood
Bondage hoods are reserved for the most experienced lads. Here are the steps to creating your slavehood: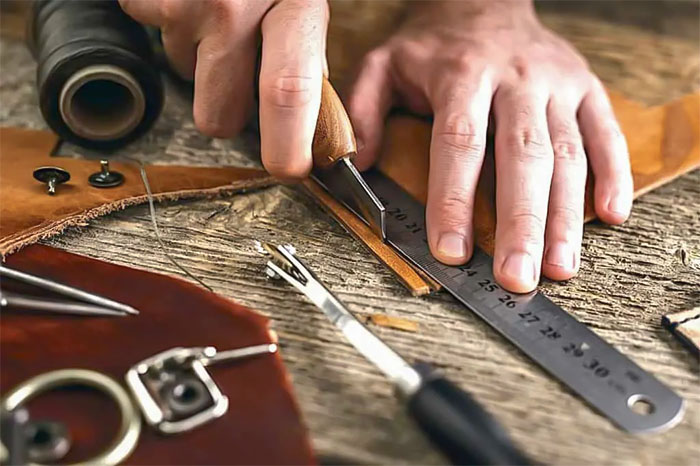 Materials:
Heavy motorcycle leather

Gusset leather (for inside)

Strings or nylon cords to adjust the back

Boot hooks

Metal clips

Snap fasteners

Head bust
Steps:
For this slavehood, we recommend heavy motorcycle leather for the body of the hood as it's heavy-duty but still soft. It'll also be great to have a head bust to shape the hood.

Measure the head of the sub or anyone who'll wear the hood. 

If you want the slavehood to be adjustable, you can litter boot hooks behind the hood where strings can be attached.

Prepare the patterns to outline the pieces that make up the hood. You can search for this online.

Lay out the leather and trace the patterns.

Cut the patterns and clip them together for easier sewing. 

Use the skiving technique with the seams so they are not bulky and uncomfortable for the wearer.

Continue trimming, folding, and glueing the pieces to create the hood. 

Depending on your choice, you can leave the mouth open and sew around it or attach a zipper to the mouth area.

Stitch around your intended openings, like the eye area, nostrils, and mouth. 

Optional: You can create a removable blindfold separately and attach it to the slavehood via snap fasteners.
Below are more tips on producing your BDSM mask:
Get inspired:

Before you dive into the crafting frenzy, take a gander at some inspiration. Maybe you're feeling all "puppy play" and want to craft a

pup mask

, or perhaps you're ready to channel your inner mythical creature with a

dragon mask

. 

Choose your fabric:

Don't wrap your face in sandpaper – choose a fabric that caresses your skin rather than scratching it. Softness is key here. Remember, you're creating a mask, not a medieval torture device.

Measure twice, cut once

: Decide on the shape you want – a wide strip to cover your eyes or something more extravagant. 

Add elastic bonds and ribbons:

You wouldn't want your mask to pop off at an inopportune moment, right? Attach elastic bands or ribbons to the sides of your masterpiece, ensuring it stays put while you explore the depths of sensation.

Put safety first:

Your face is a precious canvas, so use hypoallergenic materials to avoid itchiness or irritation. Also, remember that breathing is a pretty important life activity, so don't craft a mask that turns you into a human snorkel.

Think of easy removal:

While feeling like a magician can be fun, you don't want to perform a Houdini-esque escape act when removing your mask. Ensure easy removal in case you need to whip it off.

Optional: Pimp your mask out:

Feeling fancy? Add your personal touch – glitter, studs, chains, or feathers. Remember, moderation is key – you're crafting a mask, not a Mardi Gras float.
No time to make any of these masks? No problem!
Eye Masks: Grab a soft eye mask for a quick but still naughty play

. They cover just enough to spark your imagination while giving you the space to breathe.

Lace Cloths

: If you're going for an elegant touch, try draping a lace cloth over your face. It's like a seductive peekaboo game – revealing just a hint of what lies beneath.
FAQs about BDSM Mask
Are BDSM Masks Safe to Use?
Absolutely, as long as you prioritize safety. Choose hypoallergenic materials to avoid discomfort, be sure of easy removal, and avoid masks that restrict airflow when you're a newbie. Your pleasure should never come at the cost of your well-being.
How Do I Clean and Maintain a BDSM Mask?
Cleaning depends on the material. For fabric masks, gentle handwashing is usually fine. Leather and rubber masks might require specialized products. Always check the manufacturer's guidelines to keep your mask fresh and ready for action.
Can I Wear a BDSM Mask in Public?
While some masks are discreet and could blend in, keeping the kink behind closed doors is best. Public spaces aren't usually the right arena for your BDSM accessories. Remember, consent and the comfort of those around you matter.
Where Can I Buy BDSM Masks?
You can find BDSM masks online on various platforms. One noteworthy option is Smitizen, a trusted marketplace that offers a range of BDSM masks and high-quality silicone products.