Step into the World of BDSM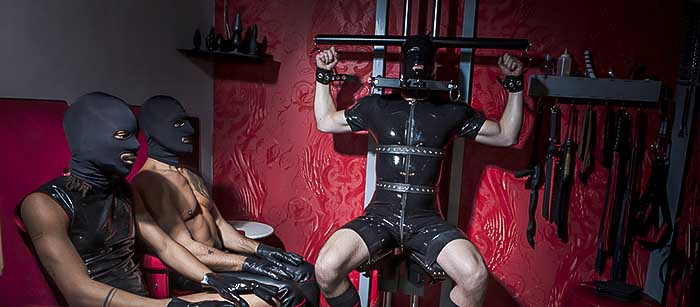 So you've been curious about BDSM. Maybe you want to elevate your bedroom exploits.
Maybe you had an epiphany that you only live once. Maybe you just want to get in on the hype.
No matter your reason, the first step is comprehending the concept of BDSM.
In this article, we'll focus on an element that can immediately make your simple BDSM stunt turn into something unforgettable: BDSM gear.
Before we continue, we'll let you in on a secret…
Christian Grey and Anastasia Steele lied to you.
The book and movie's BDSM is not how real-life BDSM works out.
It includes spicy scenes of dominance and submission, but it lacks the main ingredient in any BDSM relationship: continuous consent.
Also, the myth of BDSM being all about pain?
You can throw that out the window right now. 
What is

bondage gear

?
Bondage gear is the accessories, clothing, and other products used during BDSM play.
They can specifically refer to items that restrict a BDSM participant's movements or way of communicating via verbal or physical language.
The goal of bondage gear is to intensify the sensory experience of the partners, probe into their sexuality, and satisfy their erotic curiosities.
This group can include handcuffs, mouth gags, arm binders, sashes, etc.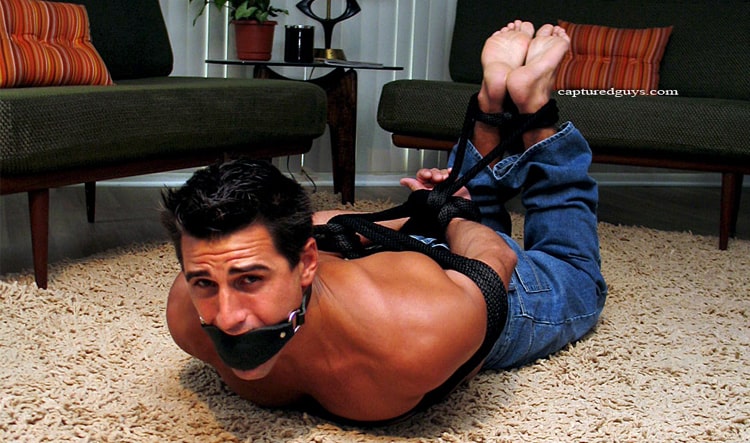 Think of it as your "armor" during BDSM.
Wearers generally report feeling thrilled when wearing bondage gear.
If you're playing as a police officer, your bondage gear can be a sexy police uniform with a fake baton or gun and a pair of handcuffs.
If you're playing as a prince who fell in love with a mythical creature (say a dragon), your bondage gear can be a dragon mask, a matching muscle suit, and a crown.
In more advanced BDSM play, participants' bondage gear can comprise a full-face mask and hardcore restraints like high-grade ropes or metal chains.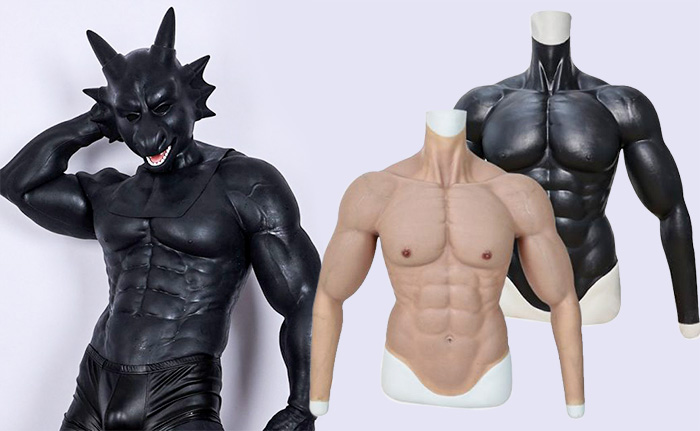 Bondage Gear: Types and Material
There's a whole smorgasbord of BDSM options out there.
Each offers unique sensations and purpose.
If you're ready to get schooled in the art of kink couture, read on:
Leather Lovin'
You've expected it – so let's start with leather.
After all, it's the quintessential material for BDSM gear.
It's durable, looks damn good, and molds to your body over time.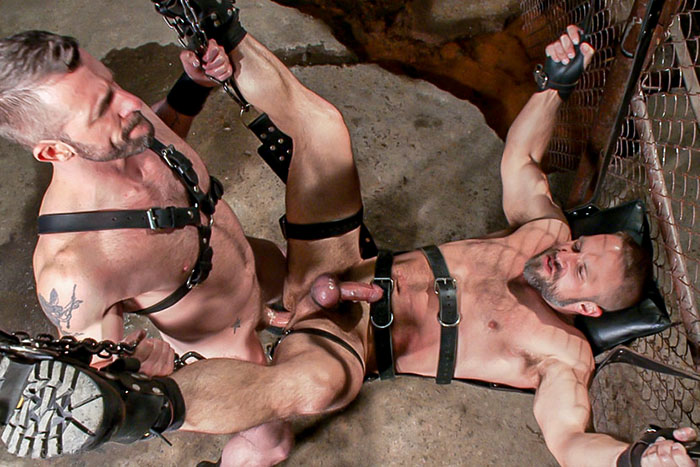 Try: Leather cuffs, collars, and harnesses.
Velvety Velvet
Velvet BDSM wears are for those who want luxury in their bondage escapades.
The softness of velvet against the skin adds a layer of sensuality, making the experience feel indulgent.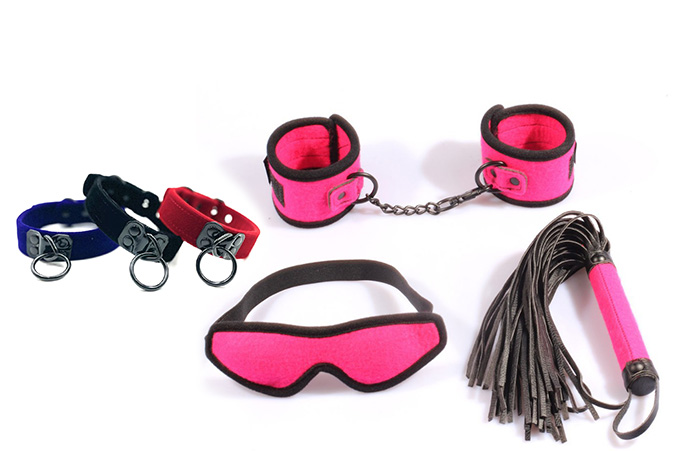 Try: Velvet choker, handcuffs, body belt.
Silky Satin
Satin brings a touch of elegance to the world of BDSM.
The smoothness of the fabric against the body creates a teasing sensation, heightening anticipation.
It's perfect for those who enjoy the delicate dance of sensory exploration.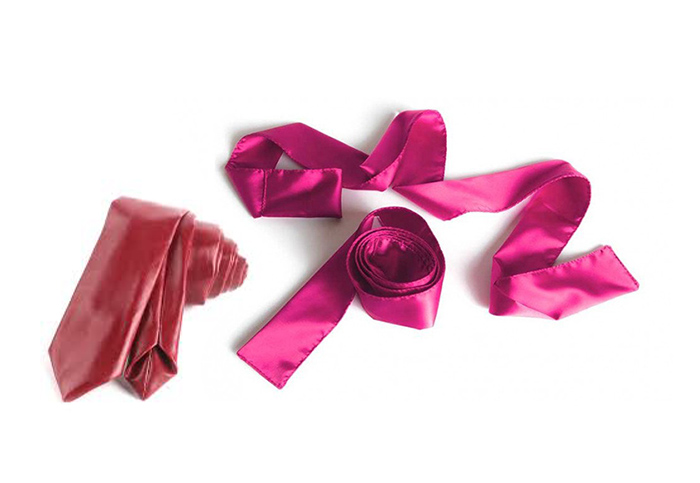 Try: Satin ties, blindfolds, and nightgowns.
Rugged Rope
Rope play is an art, not just about knots and loops. Different types of rope provide varying textures and sensations.
Natural fibres like jute offer a rougher feel, while synthetic ropes are smoother against the skin.
Rope play allows for intricate designs and the freedom to experiment with different levels of restraint.
Try: Rope whips, shibari rope.
Metal Marvels
If you're into the sound of chains and the weightiness of metal, then metal cuffs and collars might be your go-to.
The cool touch of metal against the skin can be thrilling and intense.
Metal restraints can be a visual and tactile delight, adding a layer of authenticity to your BDSM experience.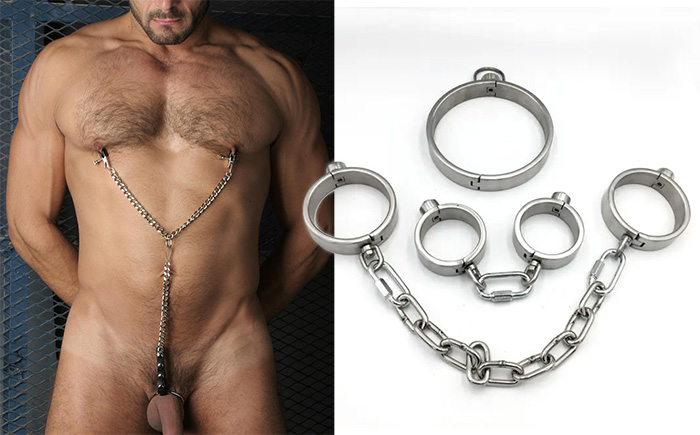 Try: Metal chains, nipple clamps, metal plugs
Why is bondage gear a must for BDSM sexcapades?
BDSM gear is far more than just aesthetics – these carefully designed pieces are the cornerstone of a journey that transports you beyond the ordinary.
Empowerment and Vulnerability
These pieces become conduits for a profound exploration of emotions and power dynamics.
When a sub adorns bondage gear, it can evoke a potent sense of liberation – a willingness to surrender control within the boundaries of trust and consent.
On the flip side, doms experience a surge of authority, tasked with orchestrating the scene and prioritizing their partner's well-being.
Sensory Stimulation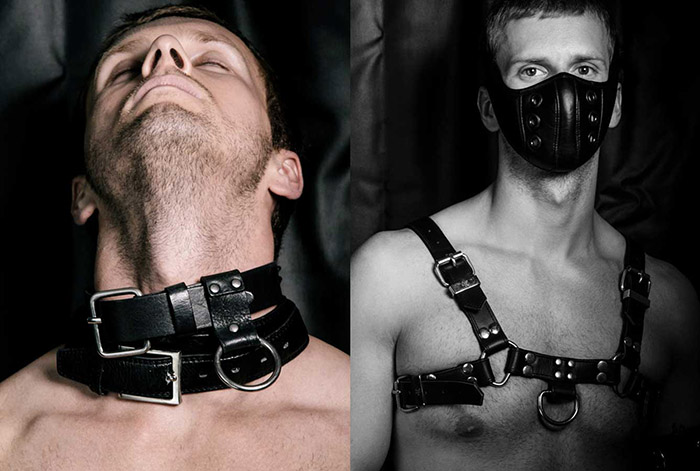 Being restrained creates a heightened awareness of bodily movements, fostering a deeper connection between partners.
Through wearing BDSM gear, the body becomes a canvas for an intricate tapestry of touch and pressure that fuels the connection.
Enhanced Sensory Experiences
Each type of gear caters to a unique sensory palette.
Blindfolds and masks, for instance, sharpen the remaining senses, immersing partners in a world of heightened touch, scent, and sound.
The material and design of the gear itself can enhance tactile sensations, inviting partners to explore new dimensions of touch and pressure.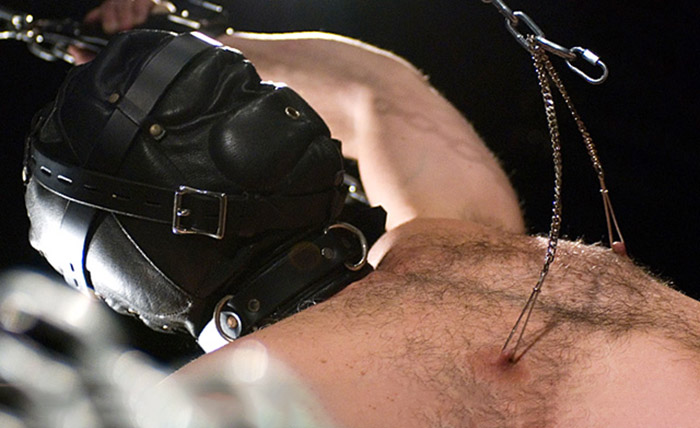 What is the feeling when first wearing bondage gear?
Experiences differ for every individual.
The general consensus is that first-time wearers of bondage gear feel a mix of excitement and anxiety.
Imagine feeling a thousand bees buzzing inside your stomach, but at the same time, a tingling and warm electricity is rushing through you.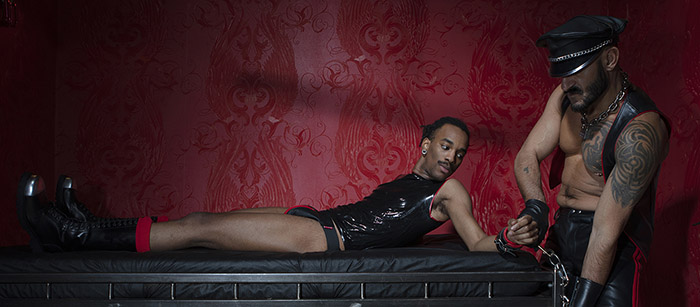 What the wearer will feel will also depend on various factors, including:
What they wear

: wearing a simple roleplay nurse uniform vs. wearing nipple clamps

Their preparation level:

someone who's a complete newbie with no idea of BDSM vs. a connoisseur of BDSM information and knows exactly what to expect

Their partner's expertise:

a partner who's also a newbie vs. a partner who's skilled in BDSM play

The participants' involvement:

strangers or fuck buddies vs. long-term couples

The type of BDSM play:

tickle torture vs. edging 
It's also crucial to note that wearing bondage gear is not the first step in any BDSM play.
It's sharing the fantasy and subsequently discussing it with each other.
At this time, you and your partner will discuss the details of your BDSM play, including the BDSM gear you'll use.
How do you wear

bondage gear

?
There are guides loitering the internet for detailed step-by-step tutorials on how to wear specific bondage gear.
For more thorough learning, you can also reach out to experts online or those you know in real life.
Here are some BDSM play with the trickiest bondage gear to wear to get you started:
Bondage Play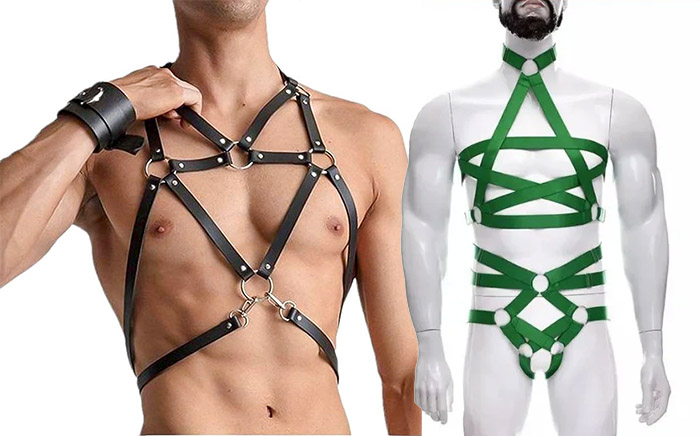 There's bondage play for both beginners and veterans.
Newbies can start with neckties or scarves.
Experts prefer rope art like Shibari.
Subs can wear their birthday suit, a gimp suit, or strip down to their underwear. 
Here's a Basic Chest Harness by Autostraddle that you can check out if you're starting on Shibari rope art.
Impact Play
Impact toys are the highlights of impact plays, and they come with different sensations.
Begin with choosing an impact toy you want to incorporate into your play.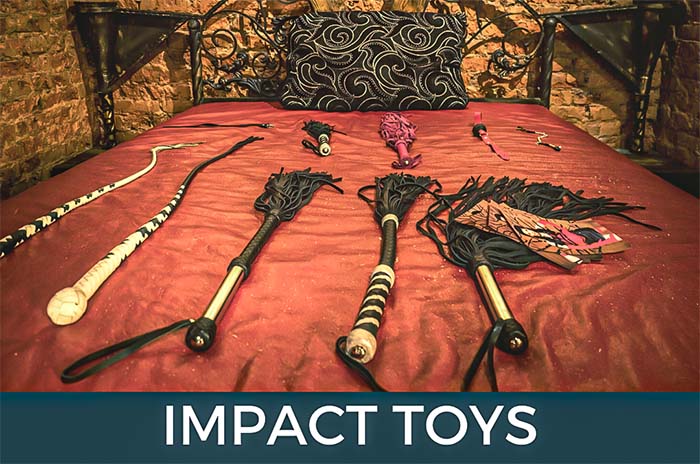 Newbies are urged to use a riding crop or a ruler for spanking.
Advance participants can opt for a paddle or a flogger.
Remember, the more "tails" an impact toy has, the more sting it produces.
In impact play, participants should always note where they are hitting.
Aside from places where major organs are located (like the spine and liver), hitters should also avoid the face and anywhere else their partner hasn't given explicit permission.
See Unearthed Pleasures' Quick Guide to Impact Toys for a longer list.
Chest Play/Cock and Ball Torture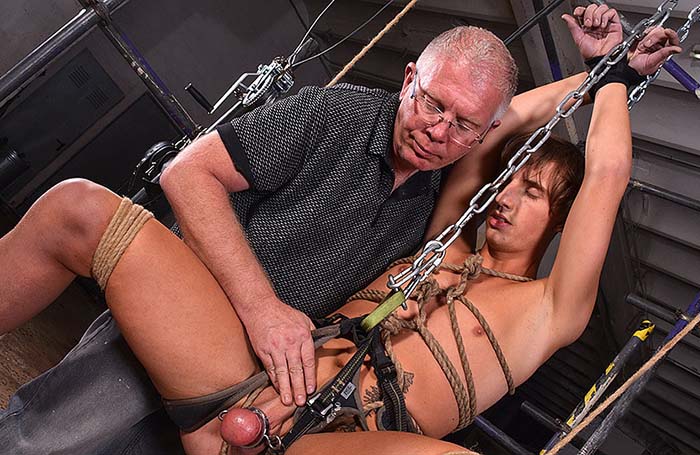 This play specifically uses clamps.
Chest play may require nipple clamps.
Meanwhile, cock and ball torture may need genital clamps.
All come with their own warning of safety and proper knowledge in usage.
For this play, it doesn't matter what you wear as long as it will not interfere with the areas the clamps will be used on.
Let's take a genital clamp, as nipple clamps are obviously for the nipples.
In BDSM, they are often placed on the foreskin or the scrotum.
If you're the one administering the clamps, remember to be gentle and ask your partner if the pain is tolerable and adds to his arousal.
As you go through your play, pay attention to the genital's color.
Clamps should be removed before the areas you used them on get dark.
UberKinky has a more detailed guide on how to do CBT Torture.
Tips and Cautions
Communication is Queen (or King):

Before you even think about strapping on that leather collar or tying those knots, have an open and honest chat with your partner/s. Discuss boundaries, desires, and any concerns.

Practice Makes Perfect:

If you're new to bondage gear, practice first. Slip into those cuffs, fasten that harness, and give yourself a whirl. Familiarity is your BFF when it comes to avoiding awkward fumbles.

Safety First:

Always prioritize safety. Choose gear that's well-made and comfortable. Ensure restraints are easy to remove if needed. Check for any signs of discomfort during wear.

Slow and Steady Wins the Race:

Don't rush into the intense stuff right off the bat. Start slow, gentle, and build up as you and your partner/s feel more comfortable.

Mind the Circulation:

While a bit of pressure can be pleasurable, don't overdo it. Keep an eye on circulation – numbness, tingling, or discoloration are signs that something's not right.

No Houdini Acts:

Don't go all Harry Houdini and attempt elaborate knots without knowing how to untie them. Keep safety scissors nearby, just in case.

Pain ≠ Gain:

BDSM gear isn't about pain for the sake of pain. It's about pleasure, trust, and exploration. If something's hurting in a bad way, stop immediately and address the issue.

Breathe Easy:

Even if a piece covers your mouth or nose, you should still be able to breathe properly. Oxygen is still crucial no matter what scene you're playing.

Avoid the Booze Brew:

Skip the alcohol or mind-altering substances when playing with bondage gear. Clear heads make for momentous BDSM memories.