In the 1960s, women first popularized wearing a catsuit. Today, women are not the only ones wearing a catsuit. Men can wear them, too!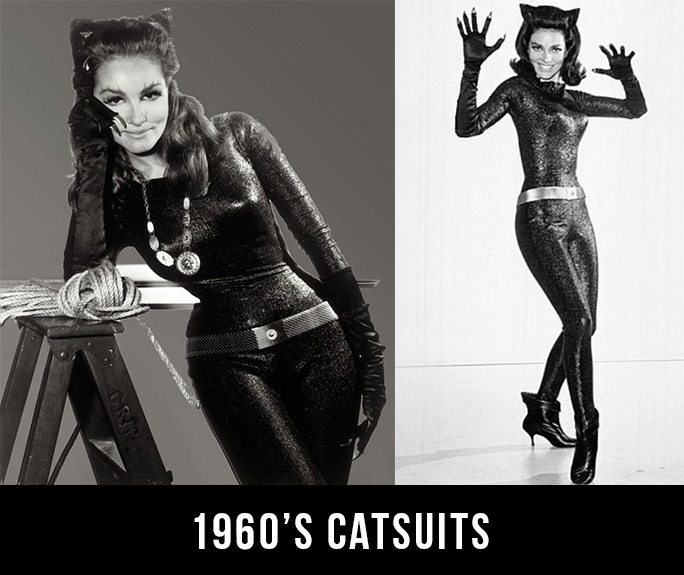 Manufacturers and even popular designer brands are now catering to men's needs for a catsuit themselves. Women are not the only ones who feel sexy wearing a catsuit; men can also get that feeling and instantly boost confidence when they wear a catsuit that fits like a second skin.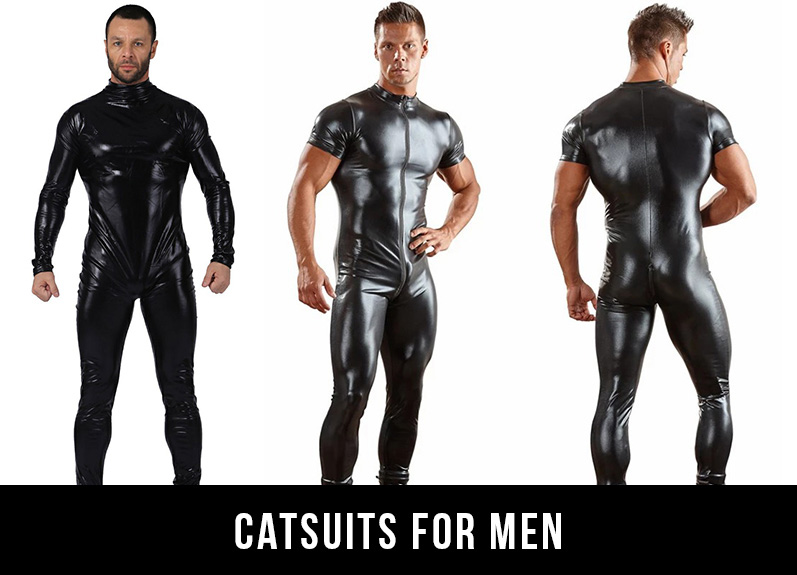 Typically, they are made of a stretchy material like latex or silicone. These two materials make wearing a catsuit easy and comfortable, even if it's just your first time. 
In this blog post, we will explore the use of catsuits for men and the different options you can try for yourself. 
What is a catsuit?
As you have read earlier, a catsuit is a form-fitting garment covering your arms, torso, and legs.  
Women wear catsuits to feel incredibly sexy. Usually, a catsuit can be made of different materials like:
Lace

Fishnet

Lycra

Leather

Spandex

Silicone
While catsuits can be tight and form-fitting, there are materials like lycra, spandex, and silicone, which are highly stretchable to feel more comfortable wearing. Some catsuits are made of chiffon, too.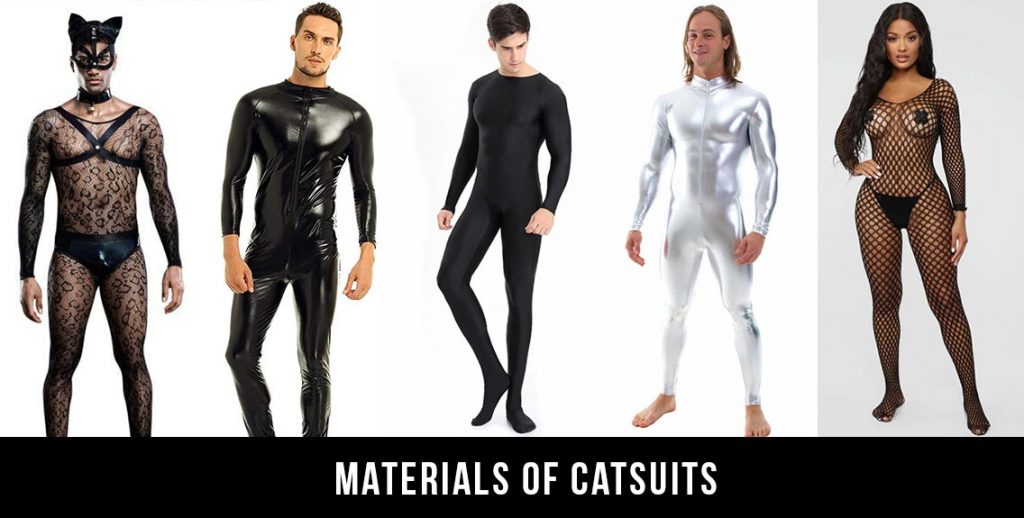 Less elastic materials can also be used, like latex, velour, and PVC. 
The history and use of catsuit
Before you pick the catsuit that's right for you, here's a little history and the many uses of a catsuit. 
Aerobics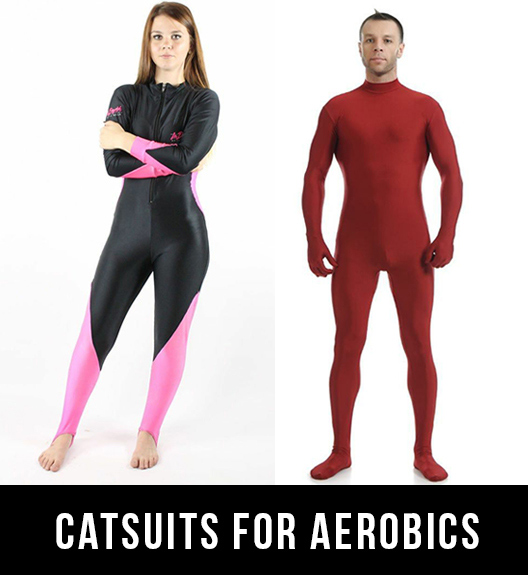 Some people think that exercising with loose clothes is more comfortable. On the contrary, loose clothes can feel uncomfortable in the long run when you become sweaty as you exercise. 
With a catsuit, you have a choice to wear something comfortable and breathable and enjoy your exercise routine. 
Disco dancing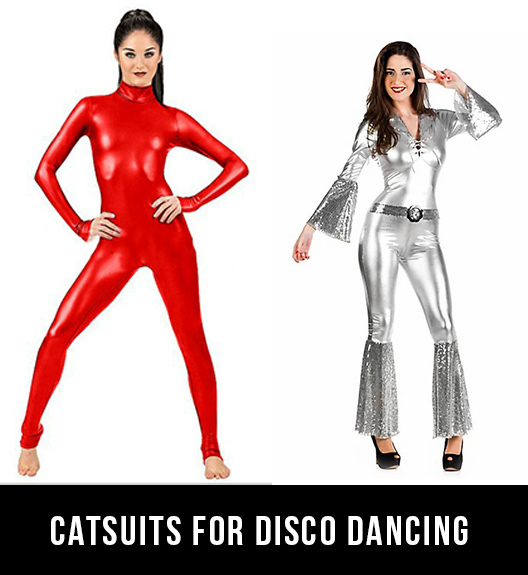 Catsuits are sexy outfits that you should flaunt whenever you can. And what better place to do that than in a disco? Besides, if you're into partying, clubbing, or anything similar, wearing a catsuit will give you the attention you need. 
Athletes' garments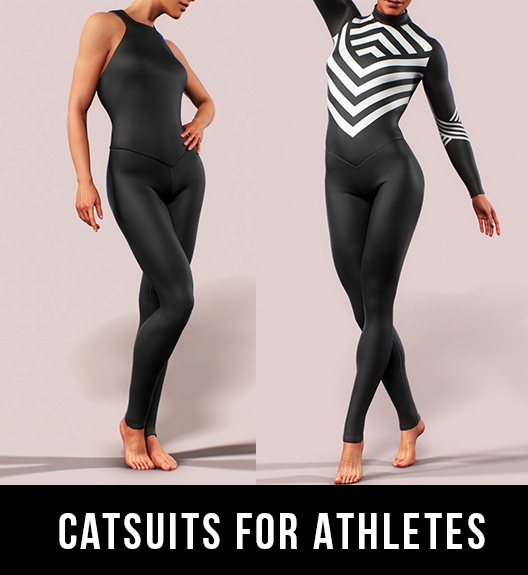 Athletes wear catsuits to ensure that they will have fluid motion when performing their routines. A catsuit is one of the best athletes' clothing since it works like a second skin and gives you total freedom in movement. 
Safety clothing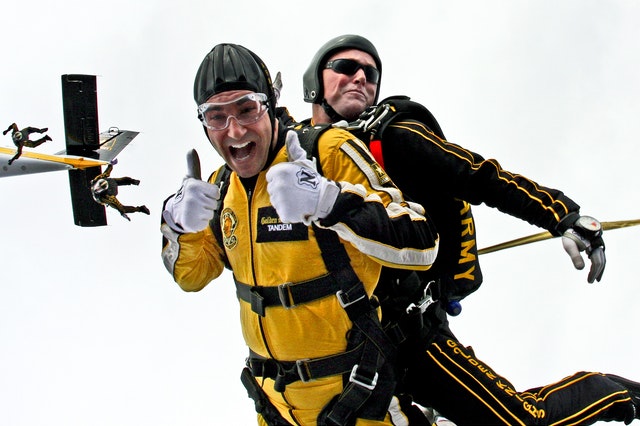 You may believe it, but you will find it very similar to parachutists' uniforms if you look closely at a catsuit. Aside from offering freedom and total mobility like a second skin, a catsuit can be considered a protective garment since it's skintight to ensure that no air will get in between the fit and cause the parachutists to lose their balance in the air. 
Fashion item


Of course, catsuits have evolved to become a favorite fashion item. To name a few, Hollywood icons like Beyonce, Kim Kardashian, and Cardi B have graced the red carpet wearing their catsuit pieces that made the news. 
But more than the Hollywood glamour, catsuits are fast becoming a fashion item thanks to popular designer brands like Yves Saint Laurent, Balenciaga, Mugler, Marine Serre, and LaQuan Smith name a few. 
Halloween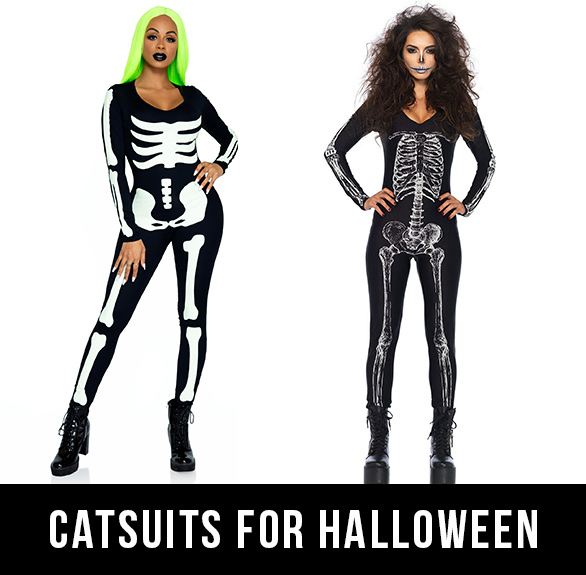 And yes, there's also the matter of Halloween. A catsuit is a perfect balance of having total coverage and being sexy. If you don't want to be scary wearing some gross makeup and a matching costume during Halloween, you can't go wrong with the sexy catsuit to show off your curves. 
Association with the superhero Catwoman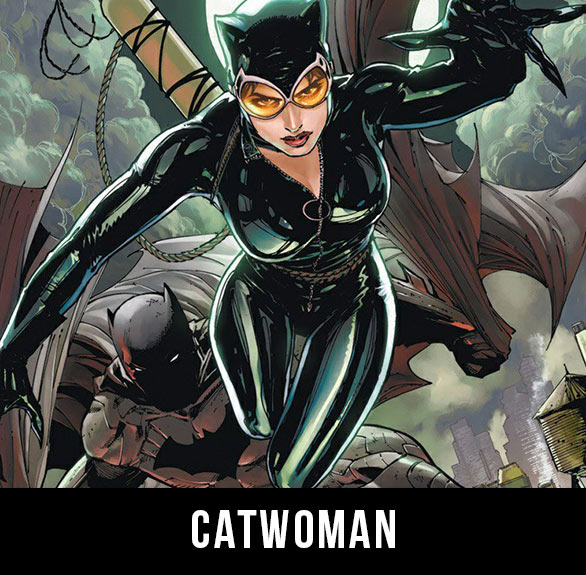 Last but not least is that a catsuit is synonymous with the famous superhero Catwoman. 
If you're a fan and want to experience how a catsuit feels, what better way than to wear one, right? Besides, Catwoman is made famous with the sexy look of her latex catsuit. Trying one yourself would make you look and feel good.
Different styles of catsuits for men
Unlike before, when women were the only ones who could wear a catsuit, men can now also wear one – when they want to. 
The fashion industry is now shifting and what was once considered women's fashion alone is fast shifting to accommodate men. A catsuit is no different. 
There are different styles of catsuits for men that you can try depending on your level of comfort. Sure, catsuits are skintight. But they don't have to be uncomfortable.
So if you're ready, read on and learn the different fantastic styles of catsuits for men made just for you. 
Here we go:
Latex catsuit
First on our list is the latex catsuit. Of all the catsuits on this list, latex is the style that you can't go wrong picking because it's a classic. Latex can be infinitely sexy, whichever way you wear it. 
You can have a design that will cover you from head to toe. Or pick ones with 'strategic openings' if you're feeling kinky. 
On the downside, latex can be uncomfortable. And hot since it's not a breathable material. So if you're planning on wearing it for longer than three hours, you may end up sweaty and sticky. Something that you may not like to do. 
Sure, as a piece of garment that you'll use for an hour or two, but if it's a whole day with a lot of movement involved? You may want to take a look at other options. 
Zentai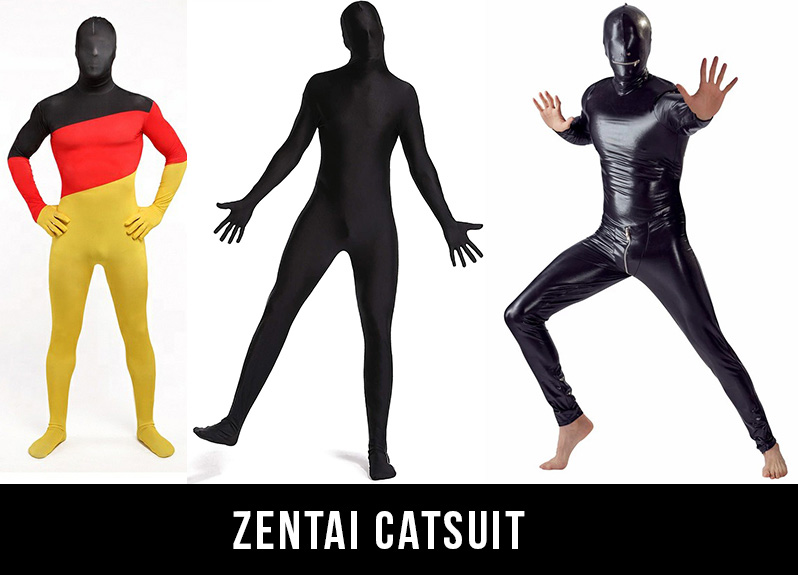 You may have heard of Zentai before and thought of it as another Japanese word. But yes, Zentai originated in Japan way back in 2005 and referred to the full catsuits that are a lot more comfortable than those made of latex. 
So how does a Zentai catsuit differ from a regular catsuit? 
For one, the original Zentai design blurs gender since it wraps your whole body and your whole face. That may sound uncomfortable, but it's the opposite since they use breathable materials like nylon or lycra, or cotton spandex, which offer low stress on the skin when worn. Because of that, people can hardly identify the face behind this catsuit and vice versa. You can be anonymous and, at the same time, feel free to express yourself.
The craze started in Japan helps you break free from societal expectations and pressures and exercise your freedom since you're covered from head to toe.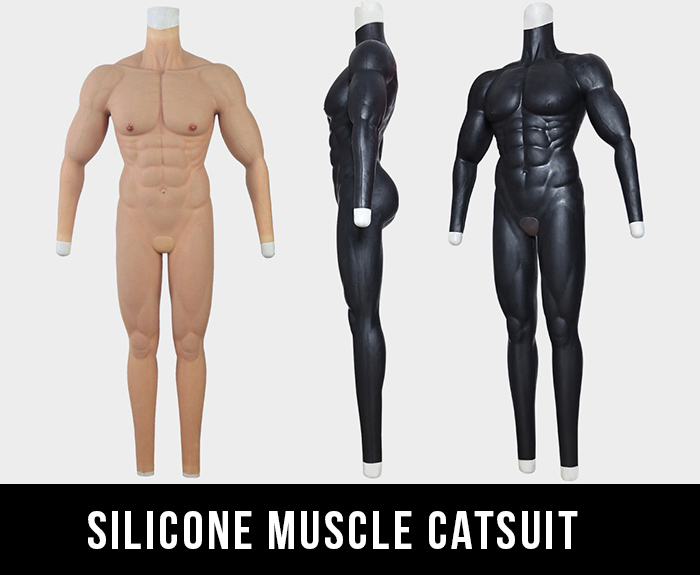 Of course, we saved the best for last. Smitizen's silicone muscle catsuit feels similar to latex clothing but is more durable and skin-friendly. 
With this catsuit, you hit two birds with one stone since you get to look sexier with the added benefit of looking ripped with defined muscles. Since Smitizen uses breathable technology in silicone suits, this catsuit will feel like a second skin even if you wear it for hours.
What to wear with a catsuit for men
To make your catsuit for men even better, here are a few things you can do to make your outfit stand out even more:
Use another costume. If you're using the muscle catsuit, you can wear it under a T-shirt, a Halloween costume, or something similar. 
Add some accessories. Items like a belt or scarf strategically placed on your catsuit can make a difference. Try one on to give your catsuit an instant upgrade for a better look. You can even add a hood or a mask if you feel like it.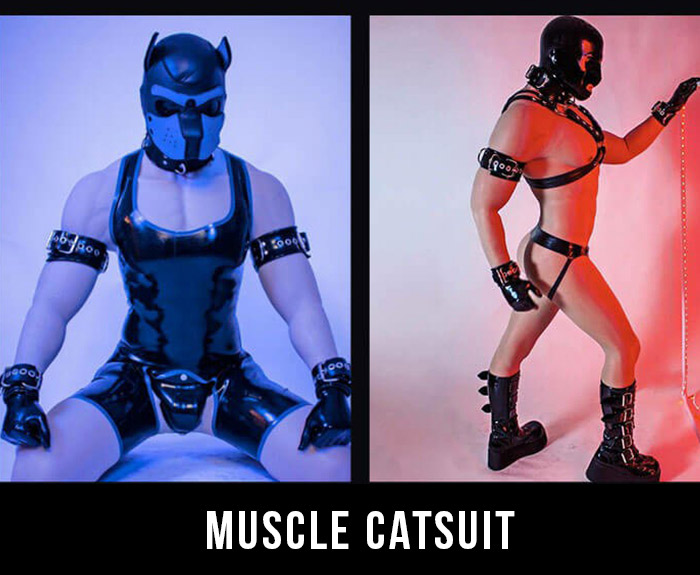 Conclusion
Catsuits are no longer just for women; they are also fast becoming a fashion trend even among men. You can never go wrong with the classic latex option when it comes to catsuits. Or you may want to try other more comfortable skins like cotton spandex and nylon or join the Zentai craze. Ultimately, you can experience the best that catsuits offer by going with a breathable silicone muscle catsuit. 
With all these options of catsuits available, you can find something to suit your taste and personality.