Looking your best is essential, no matter what you're doing. If you're going out clubbing, it's necessary to wear something that will make you look good and feel confident. In this blog post, we will be discussing some of the hottest clubwear options for gay men. We'll show you some pieces that will turn heads when you walk into the club! So whether you're looking for something flashy or something more subtle, we've covered you.
Cool outfits to wear to the club
What do you wear when the weekend is finally here and you want to go out looking sharp? Let's be honest. Choosing club outfits can be tricky, especially in a world where fashion trends change overnight. Is it okay to wear your work clothes? Do you pull out your sexy dresses? You will likely overdress or underdress if you are not keen on the latest clubwear trends. The trick is to look for stylish, warm, comfortable clothes that show off your physique. So what do you wear when you want to have a fun night at the club? Here are sexy clubwear cloth items that can enhance your look:
Harness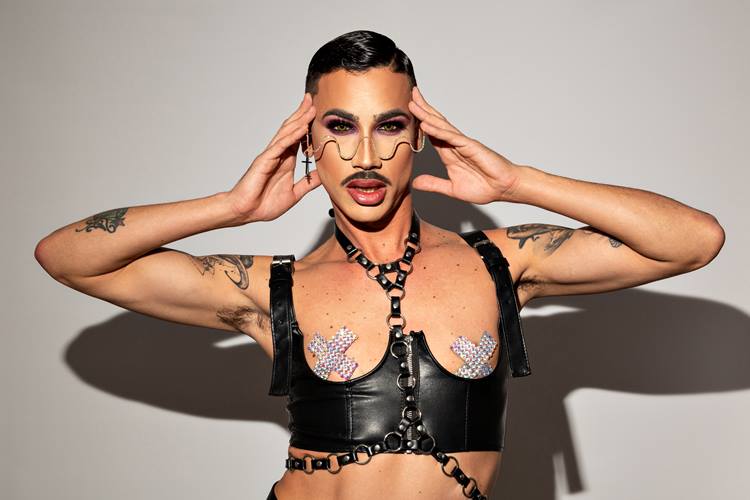 The Harness used to be associated with the underground gay bondage sex scene not too long ago. Today, the Harness has found its way to mainstream fashion, where it has become common in magazines, on red carpets, and in the nightclub scene. It's not uncommon to see male celebrities rocking the Harness to glamorous events. If you are asking how you can rock a harness as a clubwear and not look out of place? Here are different ways you can wear the chest harness:
Chest harness with casual clothes.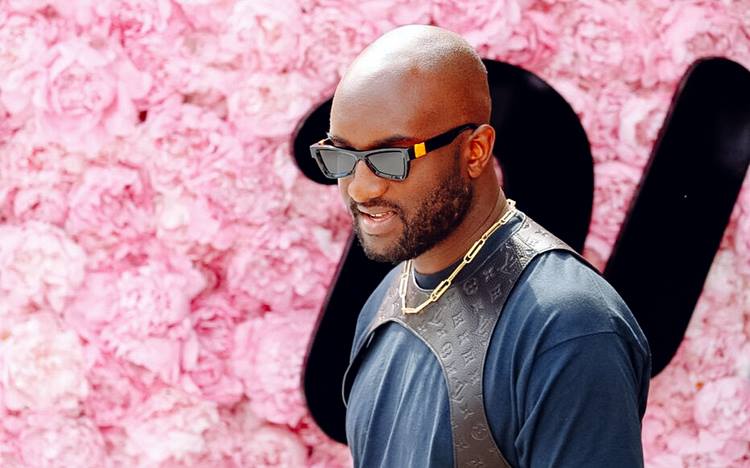 A denim jacket, classy t-shirt, and fitting jeans are some of the most common club wear items for revelers. A harness is a perfect item to set your look apart if you want to stand out. For example, you can rock a white t-shirt, denim jacket, and a harness on top to complete your look. You can wear a cream-colored, white, black, golden, or sparkly chest harness.
Harness with formal wear.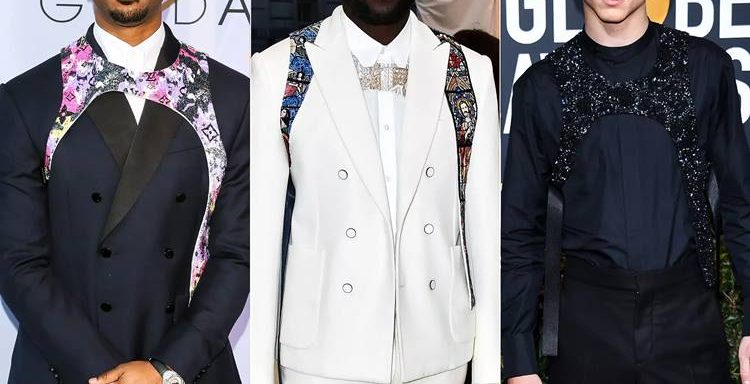 If you are attending a fancy club event, you can wear a tux or black suit and tie dress with a harness on top. The goal is to look sharp with the conservative dress code while paying homage to your wild side with a harness.
Go with the biker look

.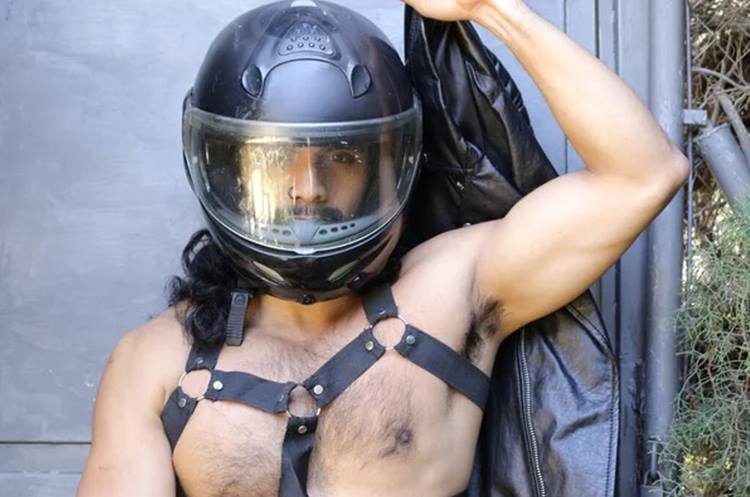 Besides popularizing powerful bikes, bikers have set the bar for a masculine look. If your goal is to look manly, powerful, and fashionable the next time you hit the club, consider taking the page from the biker look. You can wear a leather jacket, pants, tight t-shirt, and a harness on top to give you the ultimate biker look.
Harness as an undergarment.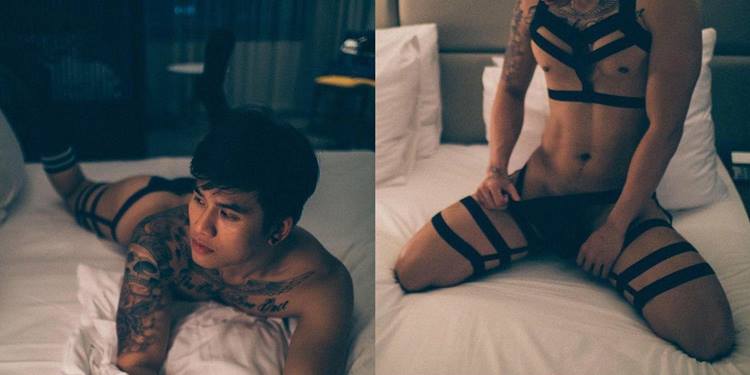 Wearing a sexy undergarment can boost your confidence. A harness as an undergarment can be like a little secret to keep you company as you creep around the club. Well, a secret until you take someone home with you.
Mesh top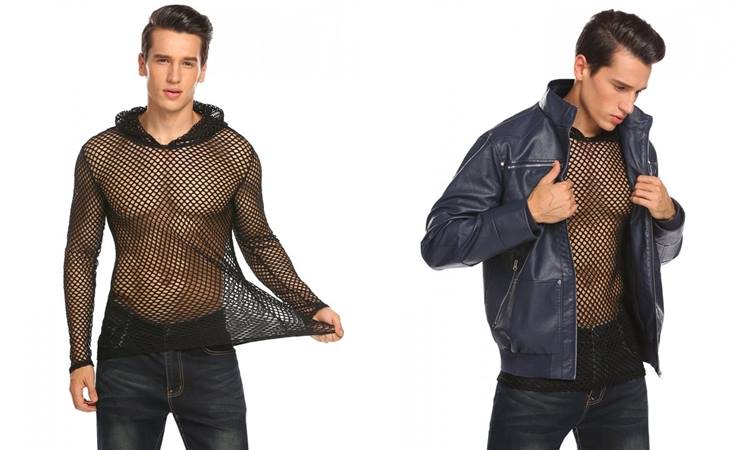 Clubs can get pretty hot, so wearing an outfit that allows your body to breathe can improve your clubbing experience. A mesh top is a daring look, but it pays off when you have a ripped body to show off. A mesh top is a handy item because it's sexy and matches almost every item in your closet. You can match the fit with your jeans, denim, boxers, or blazers. There are various mesh top iterations you can shop for, including mesh t-shirts, mesh football shirts, reversible mesh tops, and abstract men's mesh shirts. 
Singlet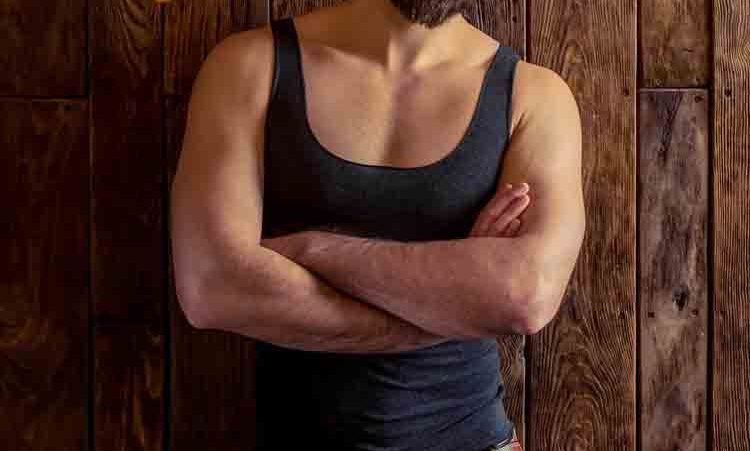 Men's beauty is often hidden behind baggy clothes, unimpressive colors, and designs. While singlets are usually used by athletes in sports such as wrestling, track, and triathlon, you can also buy the items for clubwear. A singlet is perfect for clubbing, especially in summer, because they are breathable. If you have large guns, an ideal collarbone, and ripped chest muscles, you can get a singlet that dips low on the chest to show off your sexy body.
Furry clothes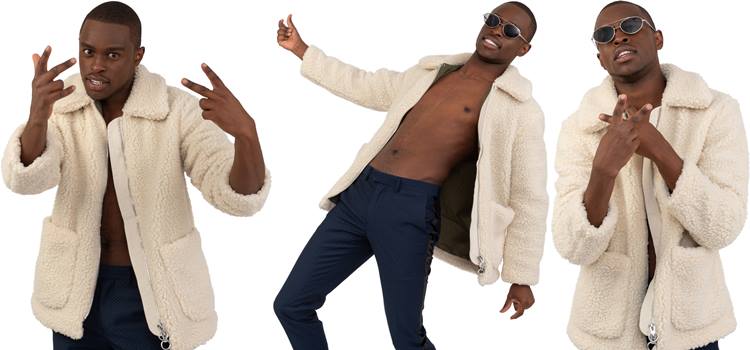 There is no shame in having a fetish-sexual or otherwise, especially if it involves clothes. Whether you are a jacket or trench coat guy, you can find something furry to enhance your look. The next time you want to paint the town red, consider rocking a furry fit because it keeps you warm, shows you have style, and enhances your appearance.
Gay underwear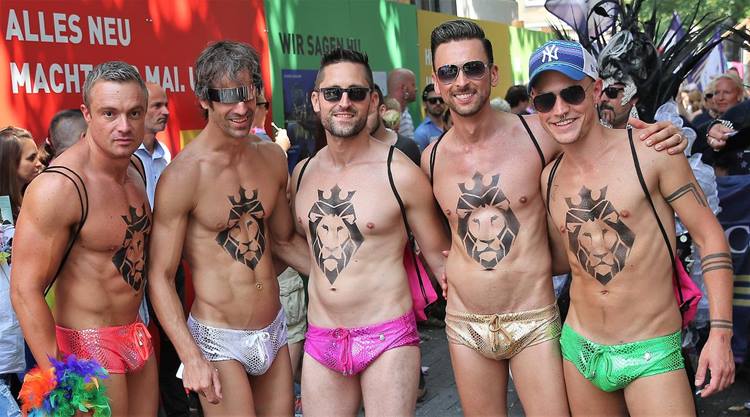 Underwears are the unsung hero of the clothing industry. Like seriously. What would you do without the soft fabric between your sensitive areas and rough pants? Luckily for you, you can wear various types of sexy undergarments to cover your golden jewels. Different types of undergarments you can rock as a gay man include:
Thongs
The first sign that you need a thing is when your nether region starts to itch because of excessive sweating and discomfort. Thongs are the perfect undergarments for gay men because they are comfortable, light, and breathable. They also make your butt look more prominent, making you appear sexier and cute. A thong is also ideal if you wear tight pants because it doesn't leave pant lines that ruin your look.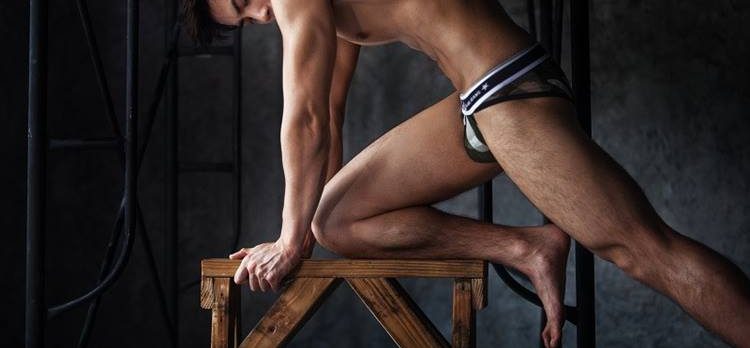 While thongs were traditionally marketed for women, gay men have appropriated the cloth item in recent years. Think of a male thong as a symbol of sexual liberation and freedom. If you are too shy to purchase a thong in your local stores, you can buy it on Facebook and request the seller to ship it to your address. You can also search for a site that sells gay undergarments, create an account, and shop to your heart's content.
Jockstraps
If you don't care for wedgies, jockstraps are perfect for you. A jockstrap is ideal for men because: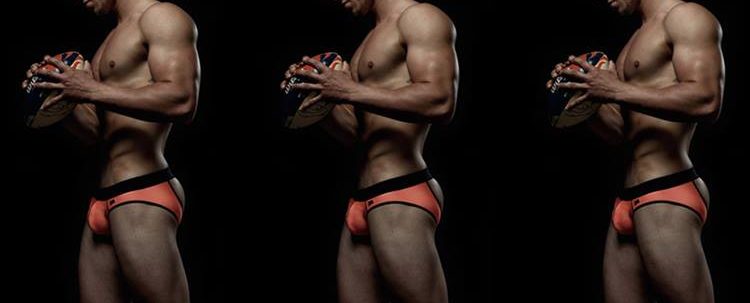 · It's comfortable to wear. 
Once you get a tight-fitting jockstrap, uncomfortable wedgies will be a thing of the past. They provide a perfect balance between the proper support and comfortable mobility, especially when engaging in vigorous activities such as dancing.
· A jockstrap accentuates your manly features. 
A jockstrap gives you the perfect cover to enhance your assets. The front pouch makes your crown jewel appear larger and your butt peachier.
· Wearing a jockstrap can boost your confidence. 
Because the undergarment has superior support, you can dance the night away knowing your assets are in place.
Briefs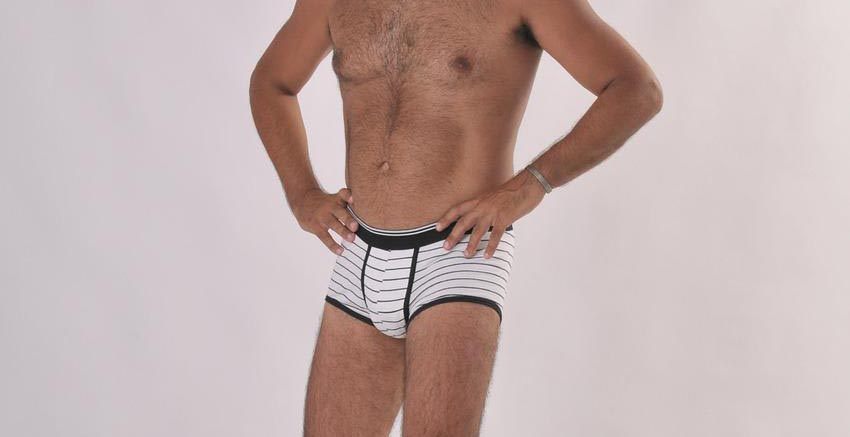 Briefs are a popular underwear choice for gay men. A good brief will support your manly assets, helping you move around comfortably. Briefs don't bunch up when wearing them, so you don't have to worry about getting an uncomfortable wedgie. They are also invisible when wearing tight clothes, so you don't have to worry about underwear lines messing up your perfect look.
Bodysuits

Bodysuits have been around for years. A body suit is a one-piece that accentuates your manly assets. A brief contains a deep cut at the back and front, with a soft fabric covering your crotch and derriere.
Face mask
There are times when hitting the club under a disguise can be the only way to shed stress. Whether you are frustrated by work, school, work, or life, you can wear a face mask and dance the pain away at your favorite club. However, a face mask isn't just for when you are feeling down. You can wear a face mask to give you the confidence to talk to people, flirt, or ask for a phone number from a cute stranger. Some fantastic masks you can use for clubwear include:
Dog mask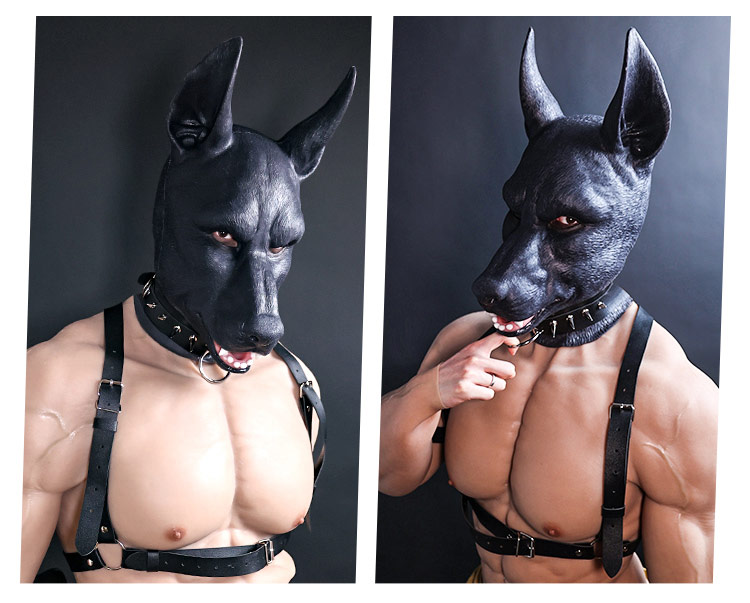 A dog mask is perfect if you have a sexual fetish that you would love to explore when clubbing. If sexual fantasies such as bondage, pup play, power exchange, or punishment are on your sexual fantasy wishlist, a dog mask is suitable for you. It will give you the perfect disguise to dip your toes into the world of BDSM anonymously. 
Silicone mask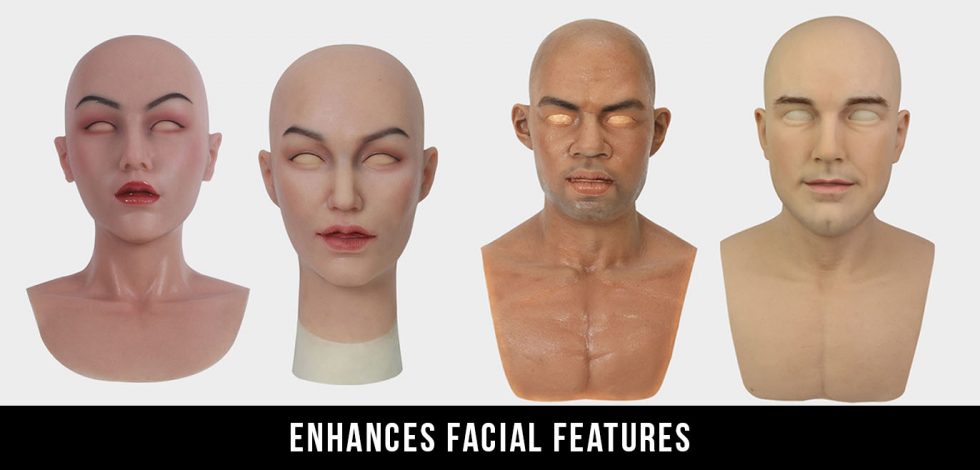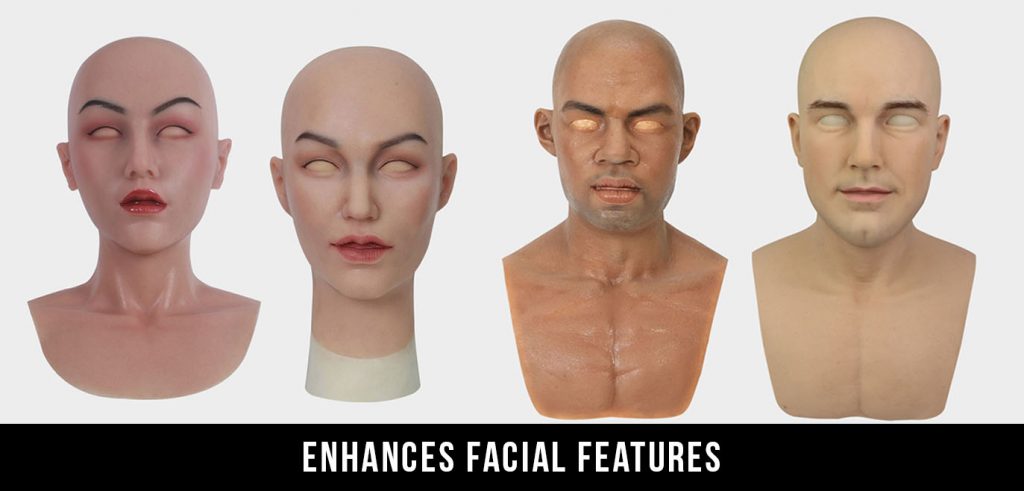 Sometimes you can be so self-conscious that you cannot have fun when clubbing. So, do you lock yourself in the house feeling sorry for yourself? Certainly not! A silicone face mask can help you become bold and more confident by hiding your identity. With a realistic face mask, you can shamelessly bring out your dance moves, drink, flirt, and have fun.
Latex hood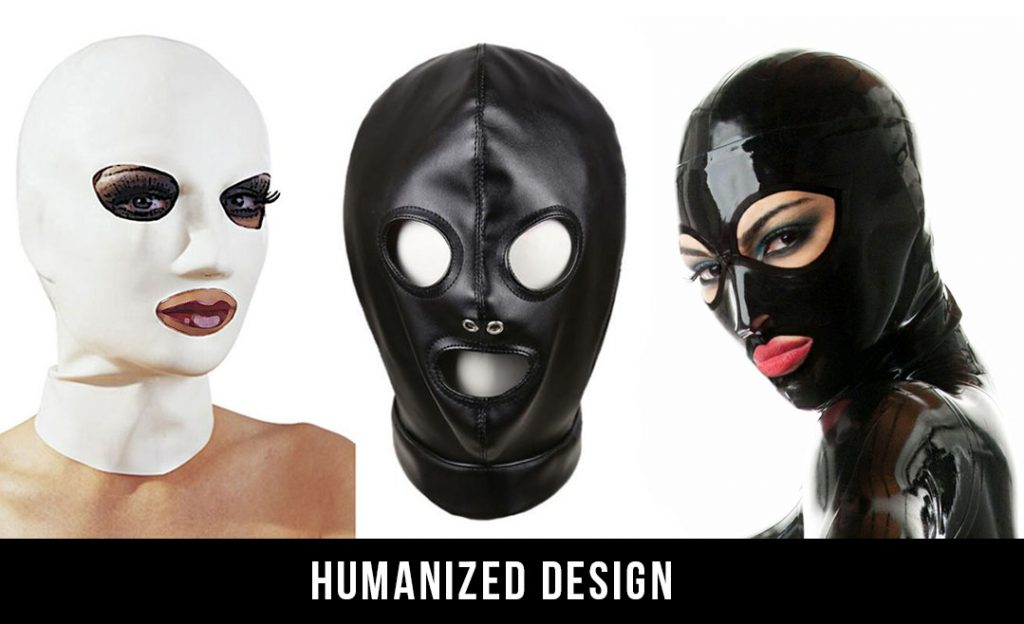 A latex hood mask is ideal for clubwear because it's edgy, classy, and sets you apart. The anonymity that comes with the mask allows you to set create a mysterious persona that can attract people to you. You never know; a latex hood may be your ticket to happily ever after.
Muscle suit
A muscle suit can enhance your appearance by accentuating your features. You can wear a suited costume under your regular clothes to give you artificial muscles, gaining a ripped physique that can help you pull off a manly look. You can wear a suit to gain fake abs, large guns, and ripped chest muscles. 

Because the muscle suit is made with realistic material, you can gain realistic-looking muscles. Increasing your muscle size and mass can give you the confidence to go out, whether you want to check out new clubs in your area or chill at your local drinking den.
Conclusion
Finding the best clubwear outfit can be challenging, but your clubbing experience will never be the same once you find the right outfits. As a gay man, your club outfits enhance your appearance and make a statement about your sexual identity.