The countdown for Halloween has begun, and if you've chosen to show a unique, original and novelty costume this Halloween, it's a good idea to spend more time on preparing themed silicone masks and costumes.These super-realistic silicone Halloween masks will completely change your outlook, allowing you to play different roles, and will definitely be your new Halloween experience.
We've compiled a list of Halloween silicone masks and costume ideas for you, and you'll get a lot of praise and attention for whichever you choose.Check out these creative ideas for men's Silicone Halloween masks and costumes to find your unique Halloween.
1.Realistic Mask-Michael
Quickly transforming into someone else,Wear this silicone mask can show your charm everywhere;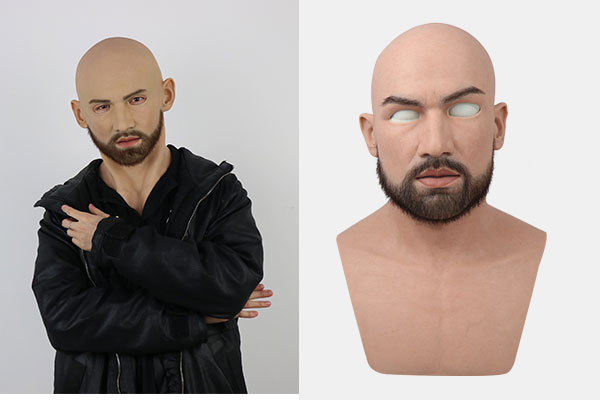 2.Silicone Mask-Thor
Thor has taken the world, and also win a lot of followers. And its characters are quite memorable.With this realistic silicone mask, you are Thor;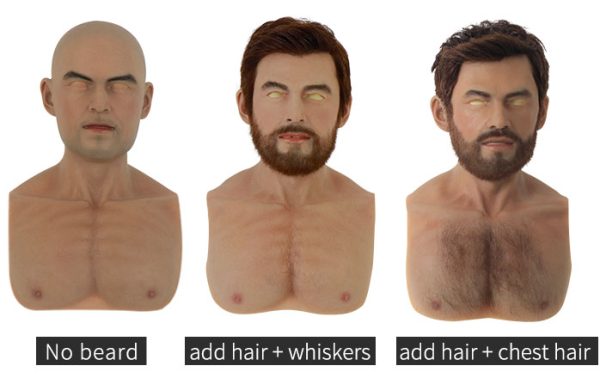 3.Silicone Mask-Muscular Johnson
Painted beard and Strong muscle chest, draw a lot of attentions. Bring you to the highest level of realism in silicone masks;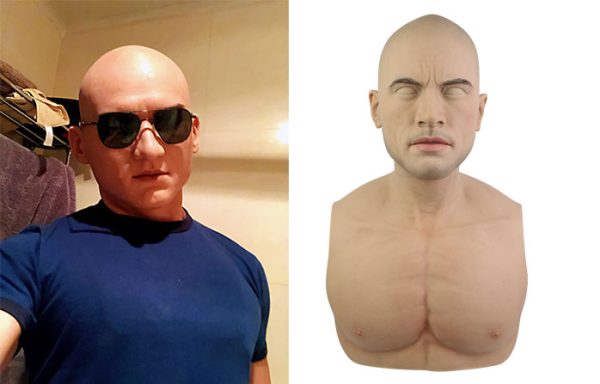 4.Michael Myers
The slasher from all the Halloween movies has become a modern classic, and with Halloween Kills set to slash into theaters in 2021, it's as relevant as ever. So what do you need to pull off one of the most iconic horror villains in cinematic history? Not much. Just the infamous mask and a navy coverall.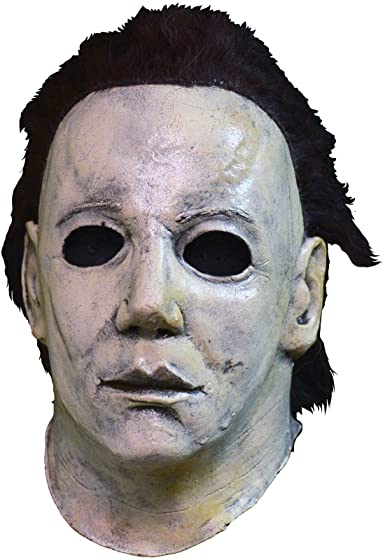 5. Medical Doctor Surgeon Costume
For a lot of people, there are few things scarier than going to the doctor. So turning up in this Forum Novelties Men's Medical Doctor Surgeon Costume is sure to put the fear into plenty of other party guests, especially if you pair the included cap, gown and mask with a blood-covered butcher's knife.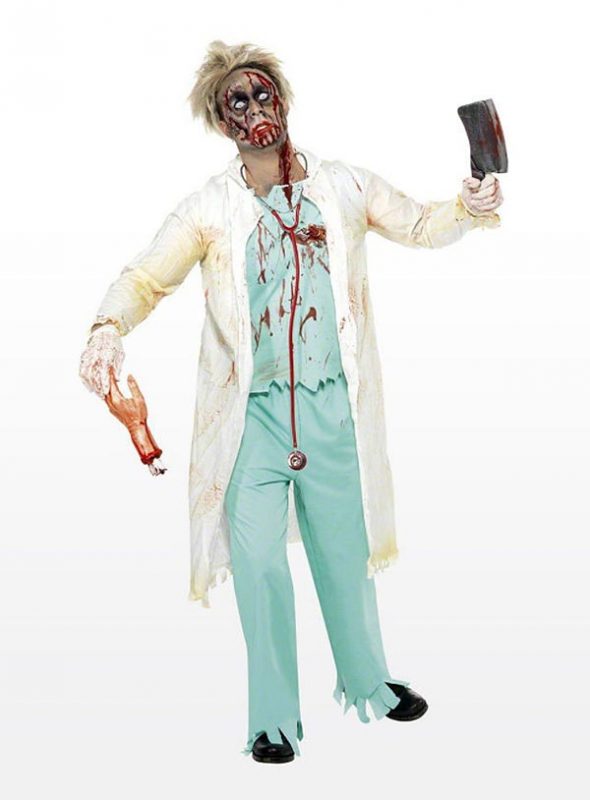 6.Brave Men's Roman Gladiator Costume
If your favorite film is Gladiator or 300 or you simply love Roman history, this Spooktacular Creations Brave Men's Roman Gladiator Costume is for you. It's a comprehensive outfit and boasts body armor with an attached cape, shoulder guards, wrist guards, pin-on medallions and leg guards. To complete the outfit, you'll want to add a sword and shield and find some sandals.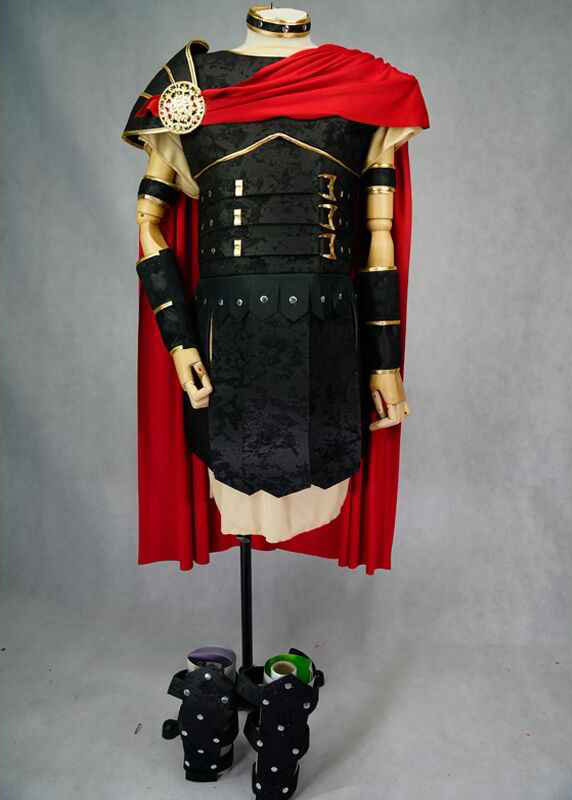 7.Disguise Adult Jack Skellington Costume
We're not really sure whether Jack Skellington falls into a Christmas or Halloween costume category, or both, but either way, people are sure to love you dressed in this Disguise Adult Jack Skellington Costume.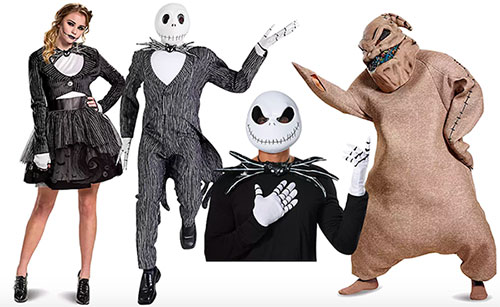 8.Inflatable Minion Stuart Costume
While not particularly scary, dressing as a minion in this Rubie's Adult Inflatable Minion Stuart Costume is undoubtedly fun and sure to put a smile on plenty of faces. The kit includes gloves and the inflatable jumpsuit which has a fan built in to keep you filled with air during use. For the most convincing appearance, we suggest adding a pair of black shoes and learning a few minion phrases, including "ba, na, na" and "ne nor," or just continuously making a fart noise with your mouth.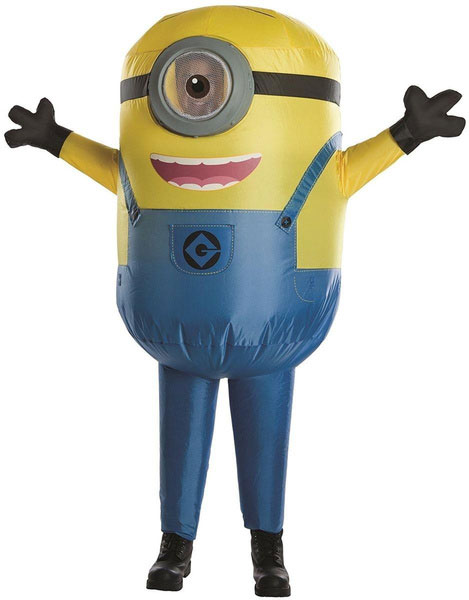 Those are the best male silicone masks and custume idea list in 2020. If you like dressing up, please start to prepare your next Halloween mask and costume now! Get ready to conquer everyone in your party!