If you've ever been to a pride march or any gay-themed event, you know that gay style is the norm, and underdressing is never an option. These are the perfect avenues for gay men to express their unique sense of style and flirt with others. If you're searching for some astonishing and sexy clothing to wear, you've come to the right post!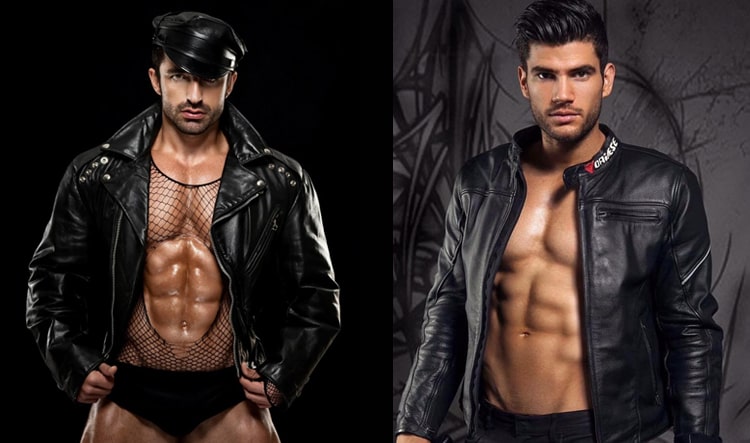 Maybe you want to look posh, daring, or a little scandalous. It's about letting your true colors shine, being proud of your style, and being confident with your skin.
Read this guide to browse the hottest and chic styles that gay guys can pull off and impress on any occasion. Make your fashion on point with some of the latest and staple pieces in gay fashion.
Quirky Top Ideas for Gay Guys
A simple T-shirt may not do the trick anymore, no matter how much we love our LGBT-themed tees. Times are changing, and so should the tops that you shop for. Below are some ideas to spice things up and turn your handy shirt into funkier.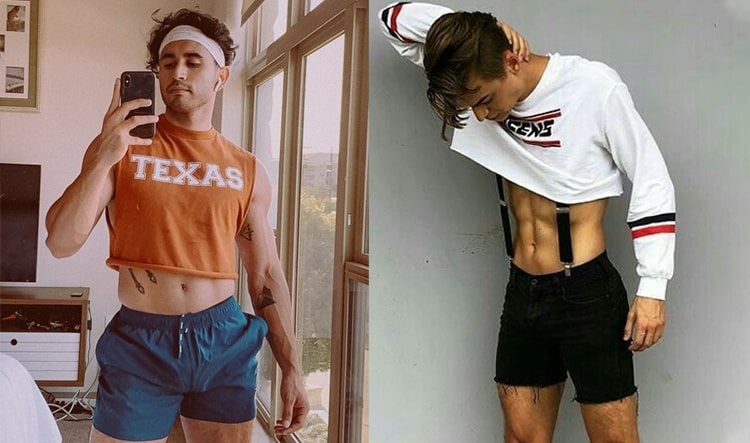 Mesh Hoodies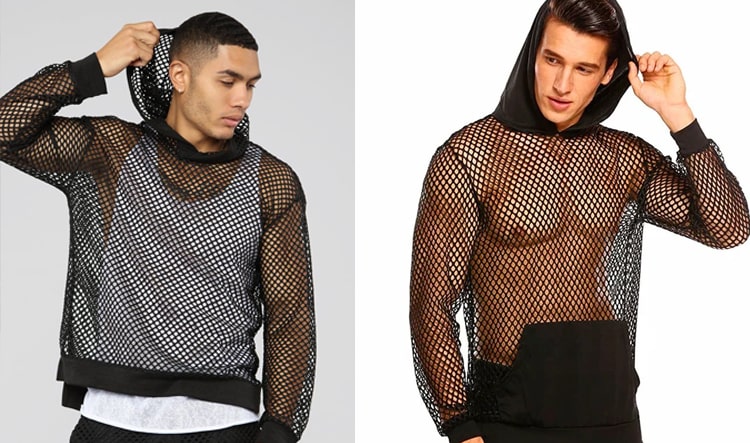 You can't help but admire this stylish outfit. The combination of mesh and hoodie provides a lot of coverage when you're outside, but the mesh panels also make it suitable for warmer climates.
Mesh hoodies may also come in cropped styles. Aside from comfort, these hoodies can also be alluring as they reveal just the right amount of skin to leave others wanting more.
How to style: Pair it up with various pants or shorts, and they can be versatile outfits for different events. Don't forget to add some bling!
Sexy Mesh Tank Top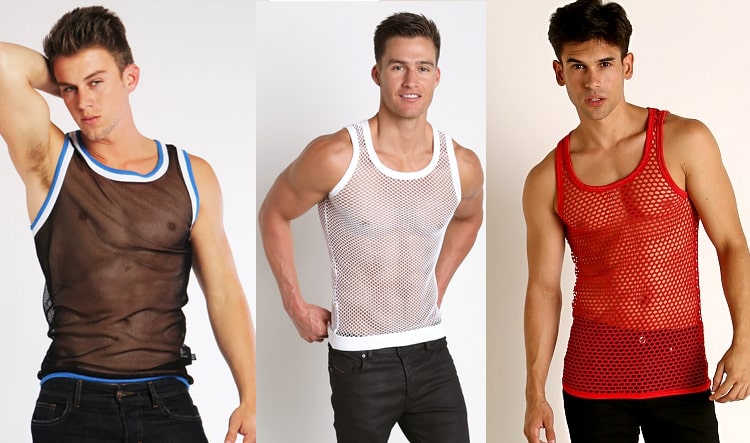 Mesh tank tops scream an athletic yet seductive aura. It has that sexy athletic vibe because it looks like a sports jersey. Gay guys are sure to be drawn to this outfit because of its provocative yet subtle insinuations. The mesh texture makes the top look easy to rip apart and releases your pent-up sexual energy.
How to style: Match it with bootcut jeans and sleek loafers. Remember that tucking in a tank top is never a good idea.
Mesh Long Sleeves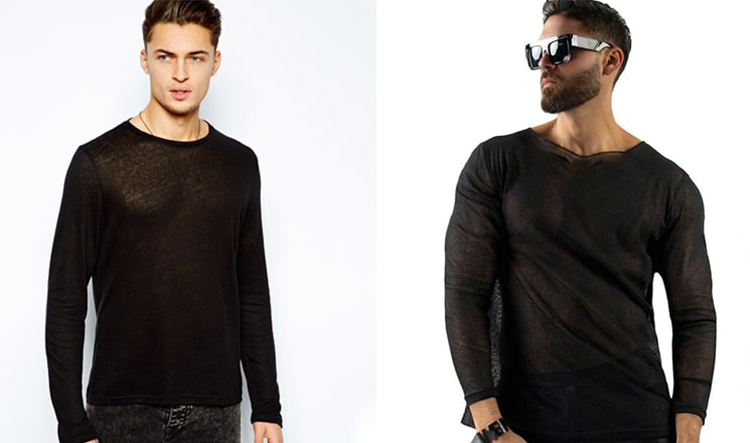 Mesh and long sleeves are hard to come by and make for a distinct and memorable combo. The sheer top can make gay guys feel luxurious because of the rich mesh material set in striking hues.
How to style: You can look for one with a tight fit to emphasize your body's defined curves and muscles.
All-Black Turtleneck Cropped Top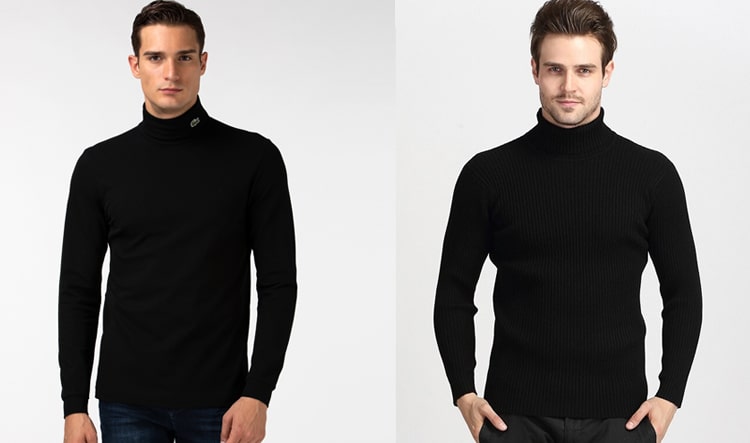 With its cropped-up structure, this item is excellent in making its wearers feel bold and confident in flaunting their ripped abs and lower body features. This sensuous top is ultra-modern and figure-flattering, exuding a natural sensuality and dominating vibes.
How to style: Show off your physique more by choosing low-cut jeans and turtle-neck cropped tops. You can also throw in chain necklaces to add flare.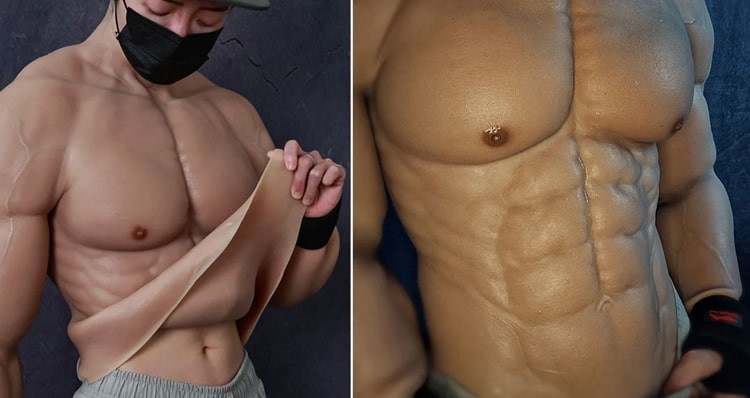 Muscle suits come in handy if you want to achieve the body of your dreams overnight. Get that ideal abs, broad shoulders, augmented pecs, and overall hot body by wearing a good quality muscle suit. These are accessible to shop online; however, you should consider purchasing from trusted brands such as those marketed by Smitizen.
Smitizen muscle suits are renowned for their premium-grade quality that mimics your skin tone and texture. You can add creativity to the muscle suit by choosing the upgraded black muscle suit with a spider tattoo. The outfit is dark, giving you an air of toughness and edginess. Your chest and abs are covered in a gorgeous spider tattoo.
How to style: Stand out with bulky biceps, a strong frame by wearing vests and perhaps a tight t-shirt with muscle suits.
Must-Have Bottom Wear for Gay Men
Now that you have interesting top ideas to shop for, we should explore appealing options for bottom wear. Stylish jeans and shorts for gays are necessary to complete your gay wardrobe.
Rainbow Kilts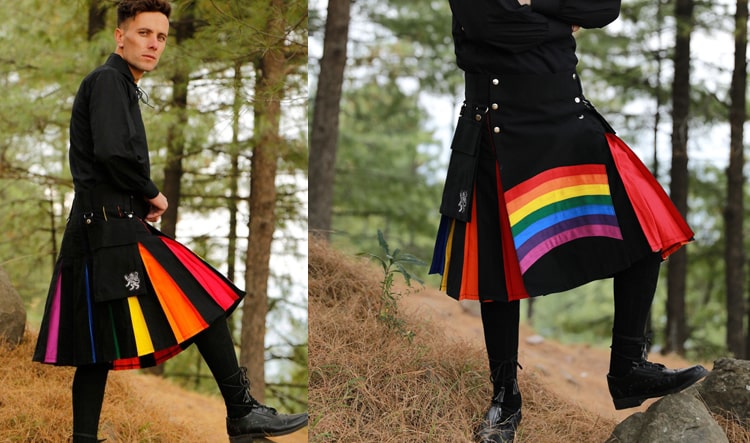 Utility kilts are a great option if you want the comfort of jeans but are already tired of their traditional style. A rainbow utility kilts are an excellent addition to your outfit collection because of their colorful skirt and queer design.
How to style: Go for a posh look with a dressy winged collar shirt paired with a kilt. This attire may be accessorized with a tie or bow tie.
Muscle Pants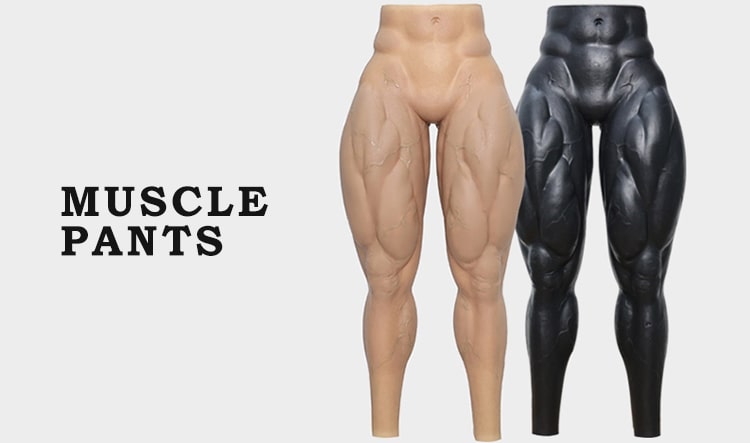 It's pretty standard for gay men to have a thing for leg muscles. However, even after months of exercise, leg muscles are hard to achieve. Luckily, there are already silicone muscle pants that can give you instant leg muscles and a perky butt.
Among the most popular muscle pants out there are those from Smitizen. They became best-sellers because they are stretchable and have realistic blood vessels.
How to style: If you have godly thunder thighs, you can never go wrong with leggings. This body-hugging clothing is sure to accentuate those leg muscles and bubble butt.
Overalls and Body Suits for Gay Men
Let's explore other unique fashion ideas by combining tops and bottom wear into a single overall outfit and style.
Translucent Jumpsuit with No Sleeves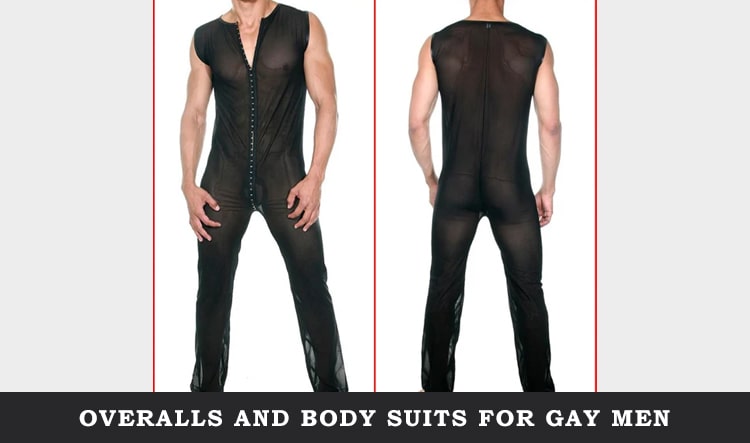 Perhaps our most risky offering to date. Can you muster the courage to wear this outfit made of see-through overalls? Stepping into this fantastic attire and realizing how sexy you look is all it takes to boost your confidence and turn the heads of straight men and women alike.
In this apparel, you'll be on the playful and mischievous end of the fashion spectrum, revealing almost every inch of your skin. You might be removing the mystery, but you will undoubtedly gain massive attention from the crowd. Seeing you in this will cast fresh light on your significant other, making for excellent bedroom apparel if you have a partner.
Gay Men's Mesh Bodysuit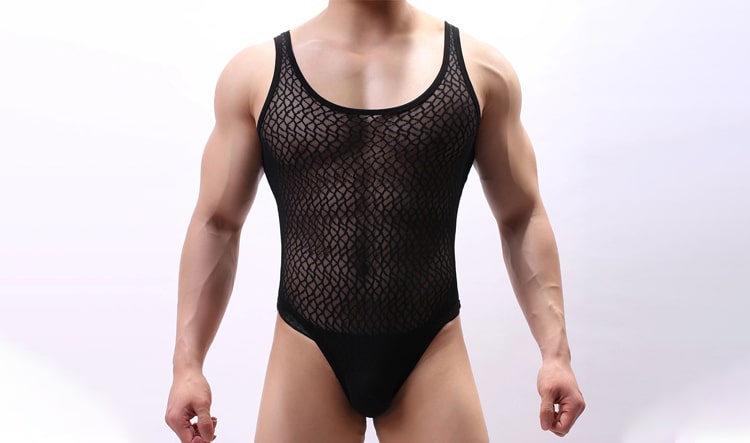 Covering your body can certainly be captivating and irresistible to look at. Mesh bodysuits are perfect pose-ready outfits that can make you assume the role of a seducer. This bodysuit makes for a stylish outfit ideal for the warm weather.
At first glance, these clothes are made for lounging around the bedroom, but they also make great outfits in parades. If you wear this to the pride march, the circuit party, the disco, or anywhere else, you can choose to pair it with jogger pants and the like.
Leather Fetish Outfits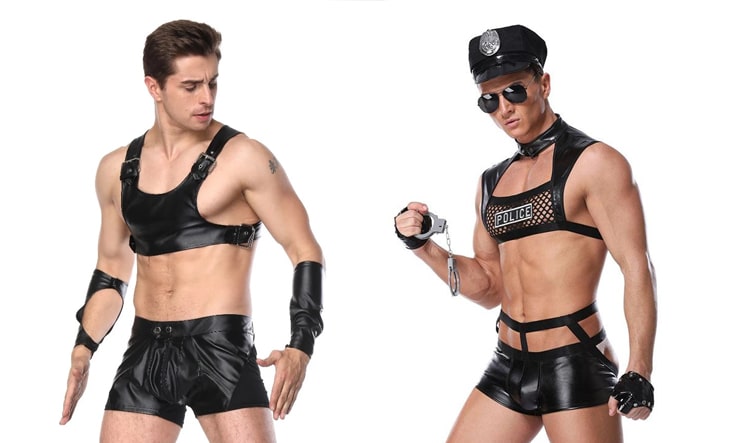 Leather fetish outfits are a staple among gay guys and some straight guys. Queer events still draw a large number of members of the fetish community. Leather items and accessories should be added to your collection if you're gunning for hot, kinky vibes.
You may get a cheap faux-leather harness online. But if you want to go all out, you can buy a full leather or rubber outfit with handcuffs, a jock harness, a lace zip-up hood, neck restraints, and more from trusted online shops.
Silicone Body Suits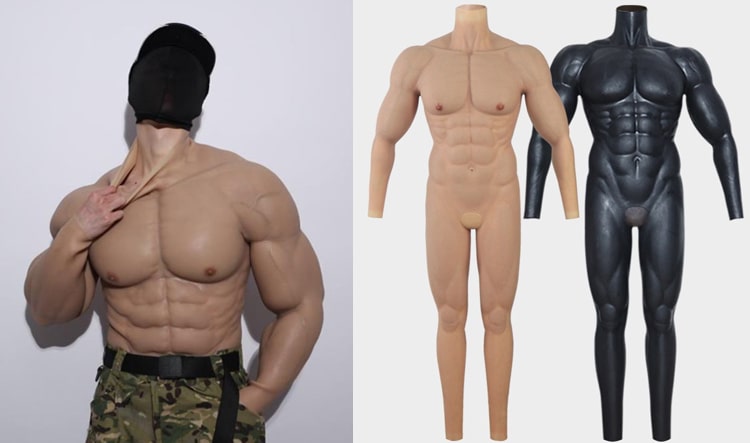 These realistic body suits can put strong muscles on all the right parts of your body. Look immaculately hot overnight when you wear these overalls.
Smitizen offers realistic muscle suits with anal holes and front holes. This makes it easier for the wearer to get in action while still donning the suit instantly. They are easy to wear and take off. These muscle suits are also famous for their high elasticity and durability.
Other Fashionable Masks and Accessories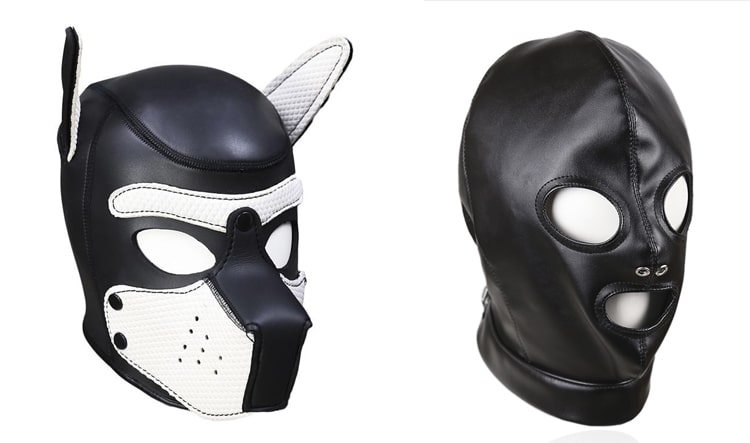 Aside from the clothes you wear, it is essential to have the right accessories to complete your overall look. Below are additional suggestions to complete your lookbook.
Good Pair of Shoes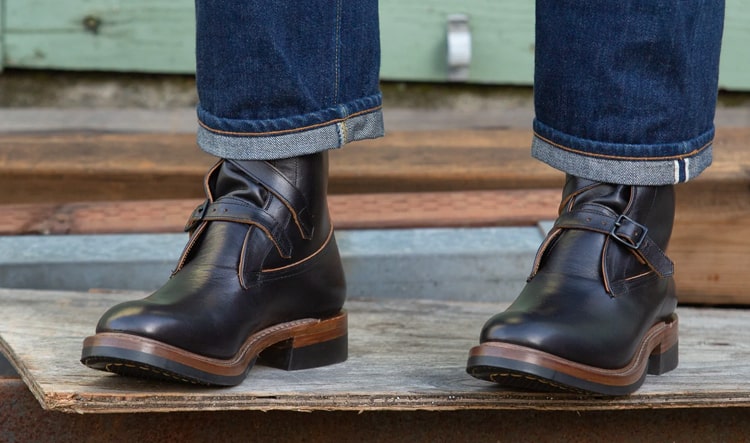 Every occasion requires multiple pairs of shoes. Loafers, Vans, tanker boots, and oxfords are must-haves. Spending a lot of money on shoes can improve the overall look of your outfit. Shoe lifts can make you look taller without buying new shoes.
Masks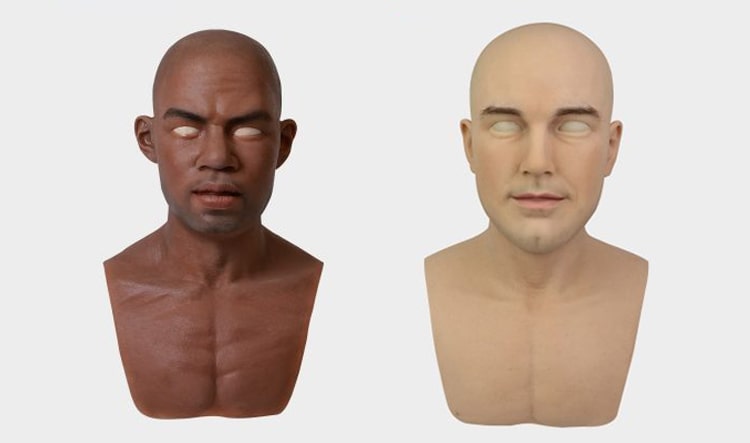 Some go for rainbow-themed masks to add flare to their outfit. Another option you can consider is wearing male masks, which is a convincing disguise by mimicking real features, including hair, pores, and a beard.
You can buy a mask that looks like you have a beard, a trendy goatee, or a smooth mask that restores your youthful features, depending on your taste. Smitizen offers male masks with a variety of features to choose from. Pick one (or two!) for your look.
Wrapping It All Up
Perhaps you now have plenty and diverse ideas on gay fashion. Remember that there is no standard fashion for gays and other members of the LGBTQ+ community. However, these trendy fashion items can help you discover and unleash your authentic style!