Most people find it challenging to get the perfect gift for gay men, whether the gay man is their friend, life partner, or family. Sometimes, the gift choices may feel inadequate, inappropriate, or incompatible with the gay person you want to give them to. This is the page you're looking for if you need a little guidance when shopping for gifts for gay men.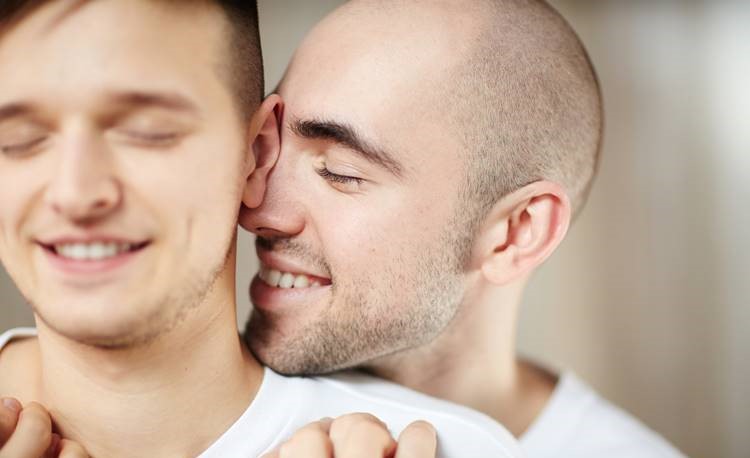 In this post, the best gifts for gay men are our focus. We'll also share tips on finding the perfect gift for a special someone or a close friend. This list has every gift idea, from something unique and fun to something classic and sophisticated. We even included gift ideas for people with whom you're close or acquaintances, as well as practical gifts that they could use daily.
Pride Mesh Underwear
Underwear is essential because it protects the delicate skin in your groin area and the other nearby parts. While underwear is an unorthodox and often discouraged item to gift, getting a sexy pair of underwear for a gay man can be an exception. Consider buying a pair of pride mesh boxer briefs or mesh jockstraps. Mesh material is often lightweight, breathable, and comfortable. The receiver can use your gift for special occasions or daily wear.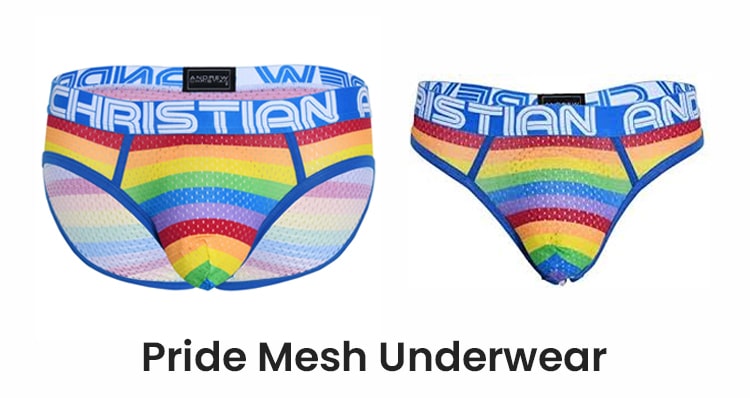 As with other people, you should ensure you share an intimate relationship with the gay man who will receive this gift. If you plan to give him underwear as a surprise present, he should be your partner or boyfriend. Better yet, discuss your plan with the recipient first. 
Rainbow Pride Socks
A safer and less risqué gift option is a pair of socks. If your gay best friend is like most straight men, he'll appreciate practical gifts like socks more than non-practical novelties or trinkets. Socks make a great gift idea because they can give the person comfort. They can also make a statement or become a form of expression without being too bold or attention-grabbing.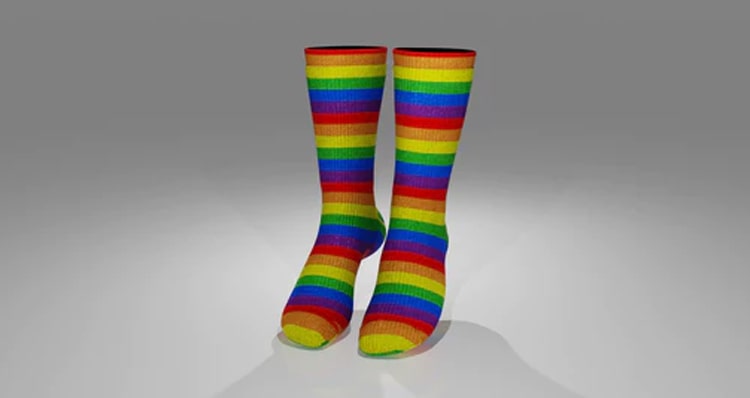 Don't forget to get the right kind of socks. You'll know which style to buy if you notice or take note of the types of socks a person often wears. Weather, the holiday season, and hobbies are reasonable indications of a man's preferred style of socks. For example, your gay friend loves playing football or soccer. Consider finding high rainbow socks that they could use during practice or tournaments. 
Leather Harness
If you know your gay friend has a thing for sexy harnesses, giving him a harness is a great choice. It's an excellent accessory for events like the Pride Parade. When appropriately fitted onto the wearer, a leather harness can turn heads and boost the confidence of any gay man. It's a great item if you need to give your gay best friend something that can make him feel like the confident queer person that he wants to be.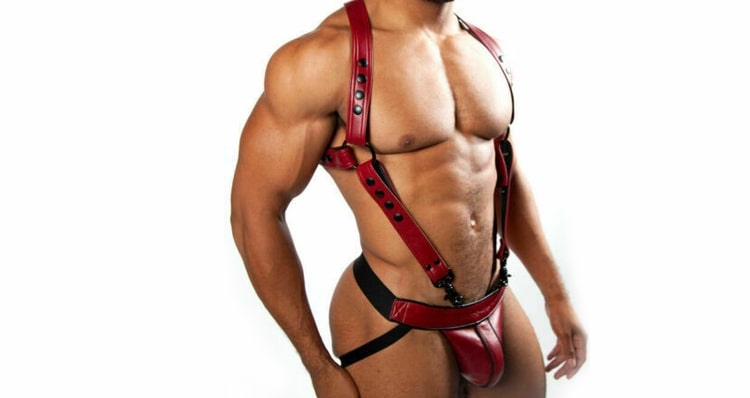 Leather harnesses are also great queer gifts for your partner. They enhance the frame and physique of the wearer and make them sexier. If you and your partner love leather and want to try something new to spice things up, consider shopping for a leather harness as an anniversary or birthday gift. 
BDSM Kit
Another one of the best suggestive gift ideas for a gay guy is a sexy BDSM starter kit. It's a perfect gift for people who have always been curious about the BDSM culture. Giving your boyfriend, gay friend, or brother a BDSM kit can give his sex life new sparks.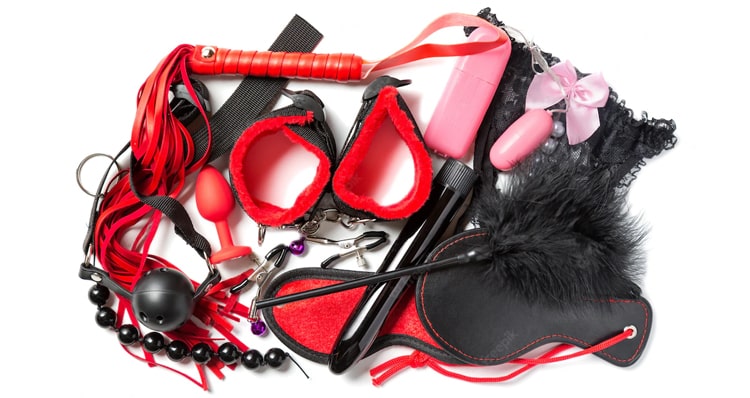 Get a kit from trusted BDSM product manufacturers to get the real thing. You can also assemble a kit to give it a more personal touch. The best items to put in a starter kit for BDSM include the following:
Blindfolds

Handcuffs or ankle cuffs

Paddles

Safe restraints with Velcro (not buckles)

Low-impact flogger or whip

Feather ticklers 

Padded collar with leash
Bracelet
Do you want a gift that your gay friend can wear wherever he goes and is safe for work? Consider shopping for a Pride bracelet. This silicone queer pride bracelet is an excellent example of the type of accessory that many drag queens and gay men can get behind. It clearly shows off the demographic and politics they support when they're wearing it.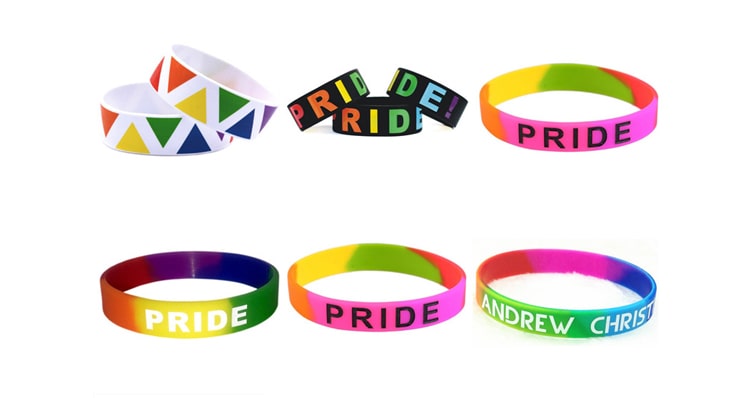 This product is a great gift option if you need to distribute many gifts to gay men. It's also a good option if you can't afford more expensive items but want to give your gay colleagues a gift nonetheless. The same applies if you need to choose party gifts for the office, club, or other organizations.
Cap
Does your gay friend or boyfriend often use caps? Consider getting him a Pride cap. The great thing about gift ideas like caps is that they come in many types, like snapbacks, sun visors, or baseball caps. It's also easy to find cap customization services today that can make your gift extra special.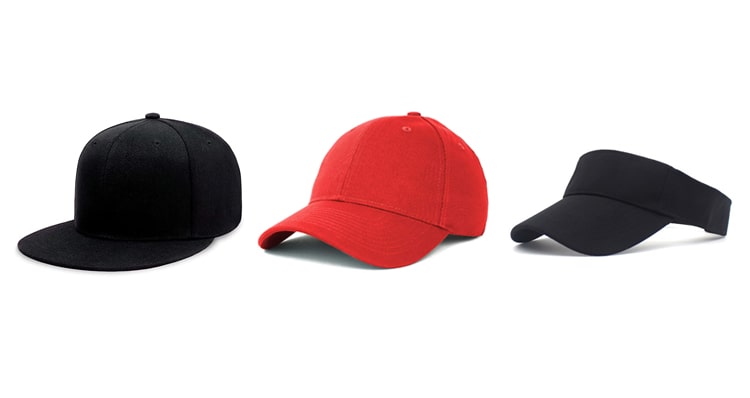 The cap doesn't need to be a rainbow-colored cap. Consider the recipient and how well you know them. For example, some drag queens dress masculinely whenever they're not in drag. A cap is a good gift for them. You may know a gay person who prefers wearing clothing with low-key gay pride icons or symbols. Instead of wearing his flag colors on his shirt, why not give him a gift to let him wear the pride flag on his head?
Another gift idea that can change the recipient's life is a silicone muscle suit. These suits can cover the whole body, torso, or lower half. The material used in them is elastic silicone with a super-soft inner structure.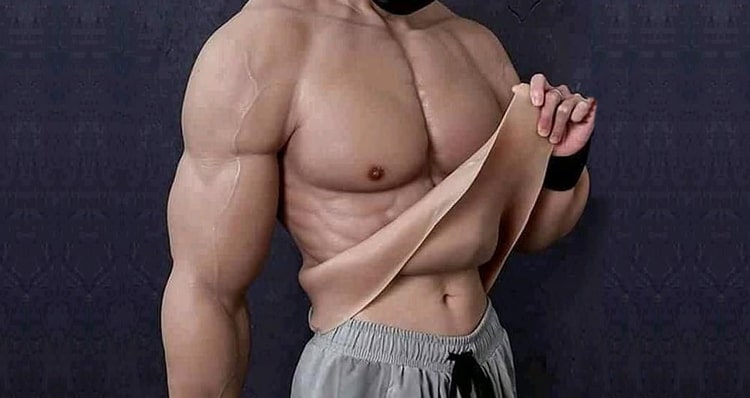 Start shopping for a muscle suit to give your gay lover an item they can use during your private time together. The best part about a muscle suit is you can match it with any accessory, like a harness.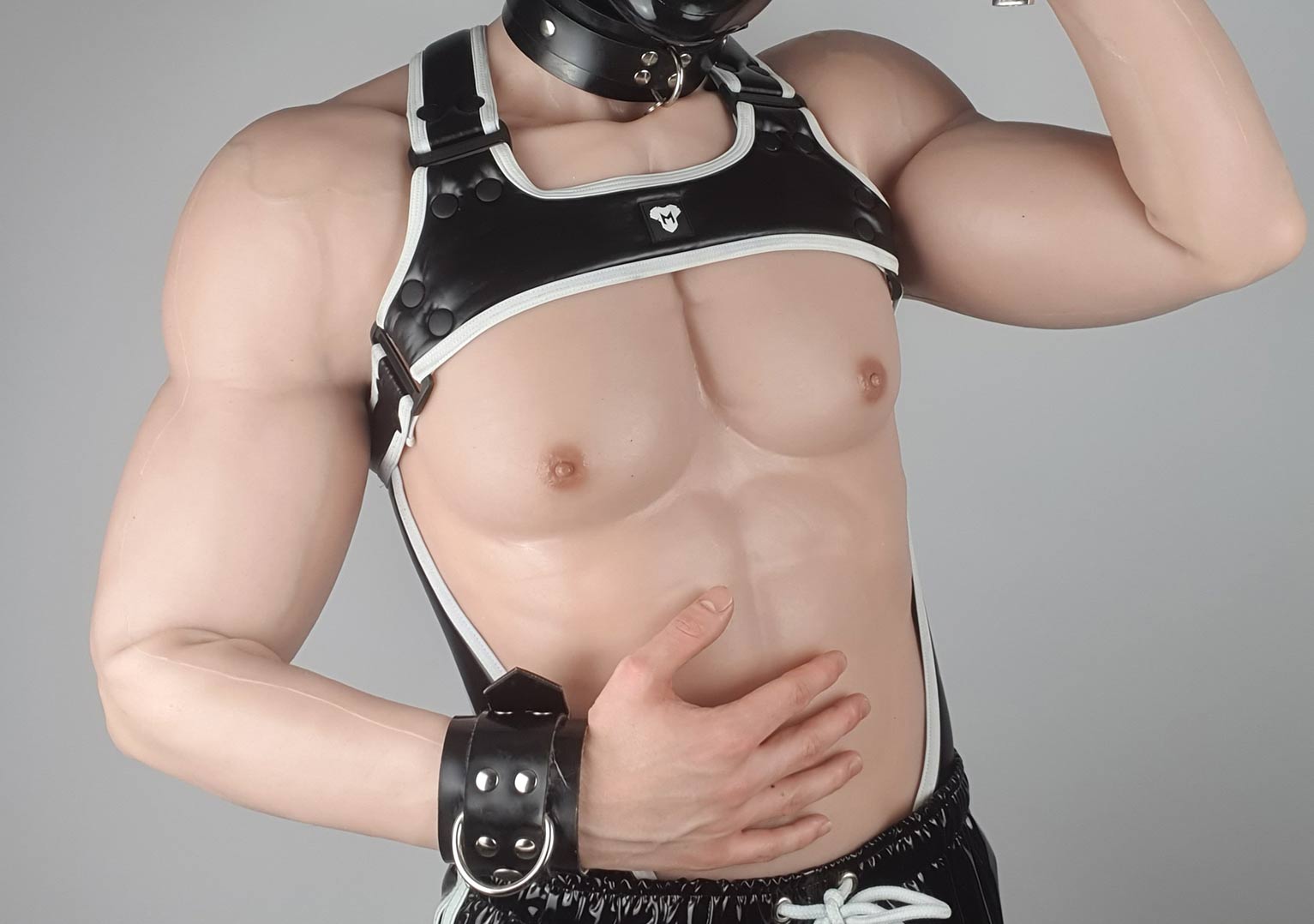 Drag queens, crossdressers, and other gay men will enjoy receiving a realistic silicone mask as a gift. We've got female and male masks that can instantly help you become someone else. It can make you look like a woman or man.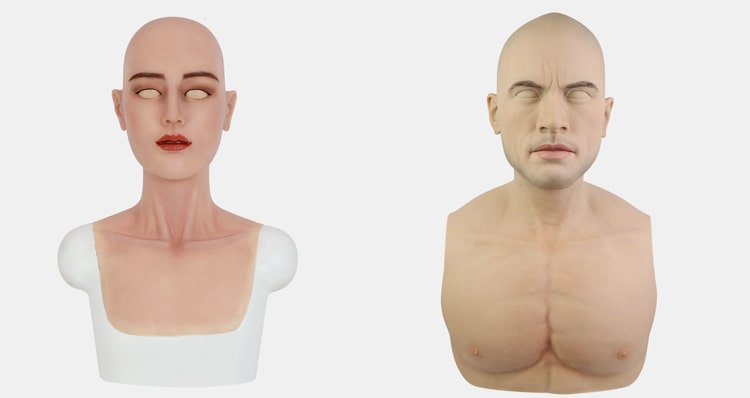 Another type of mask to get is a latex mask. It's perfect for gay guys into latex, pup play, or roleplaying.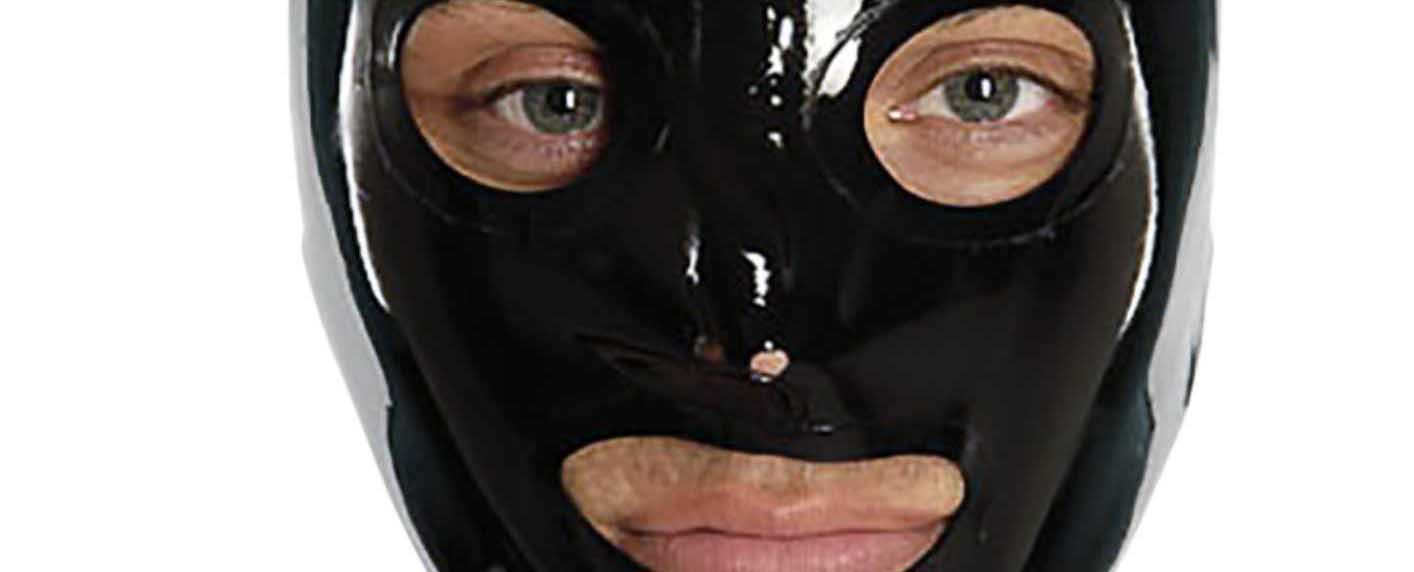 Shaving Kit
As we mentioned, many gay and straight men appreciate and enjoy gifts with great functionality. Nothing is more beneficial for a gay man than a daily self-care kit. This shaving kit should have the following items:
Shaving cream

Shave balm

Shaving cream

Body groomer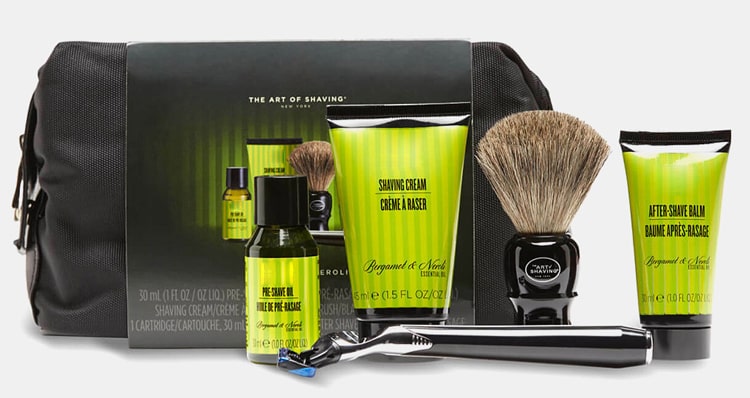 Soap
A safe gift choice for a person with whom you aren't close friends is soap. Soap comes in different scents that any person can wear, regardless of gender, age, background, or style of life. Plus, soap is an essential self-care tool most gay men will appreciate.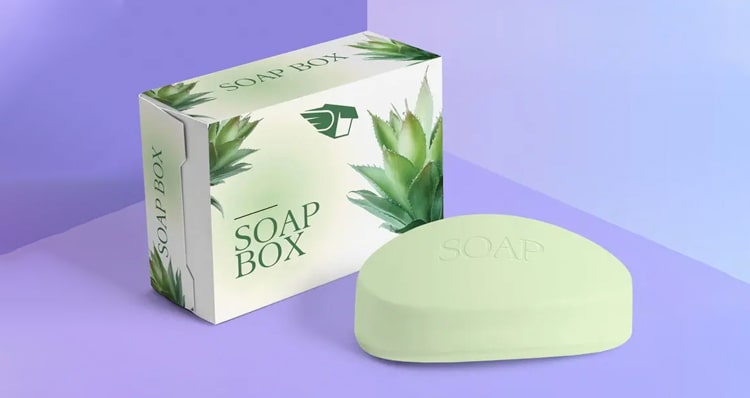 Skincare Products
Remember, skin care is for every gender. If you want to level up the gift for a beloved gay man, consider getting skincare products instead of a simple soap or self-care kit. A set of skincare products will be extremely useful to drag queens who wear a lot of makeup for their shows. Look for items with shea butter as an ingredient for a gay man with skin blemishes and acne.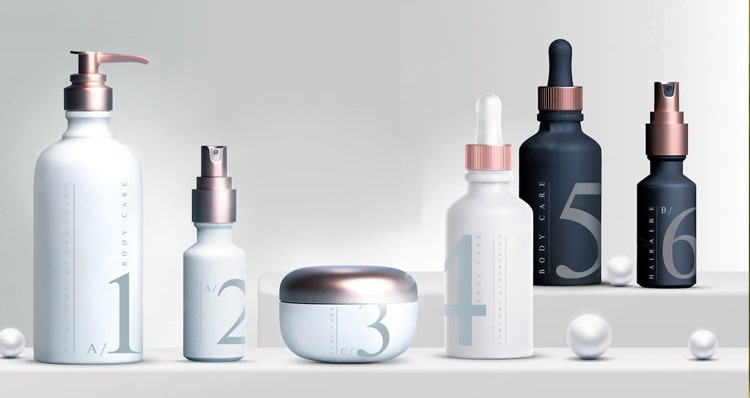 Perfume
Perfume is a personal and intimate gift to give to anyone. When you gift a gay man perfume, ensure you know the fragrance they enjoy. Otherwise, they may not use it, even for a date night.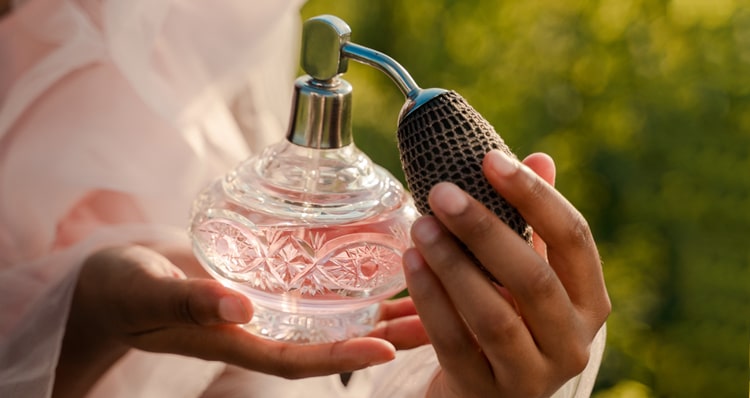 Candle
Candles will always make excellent gifts for your queer friends, whether for sexy times, interior design, or self-care. As the experts in Queer Eye have said many times, candles can bring a sense of intimacy and comfort to a home.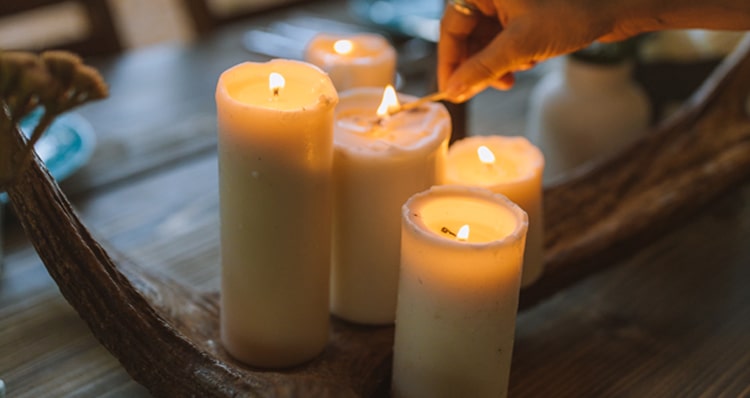 Gay Mug
Here's another item to add to a gay man's china collection. Get a customized pride mug or one that says "#1 Queer Queen" for a friend who enjoys having green tea or coffee.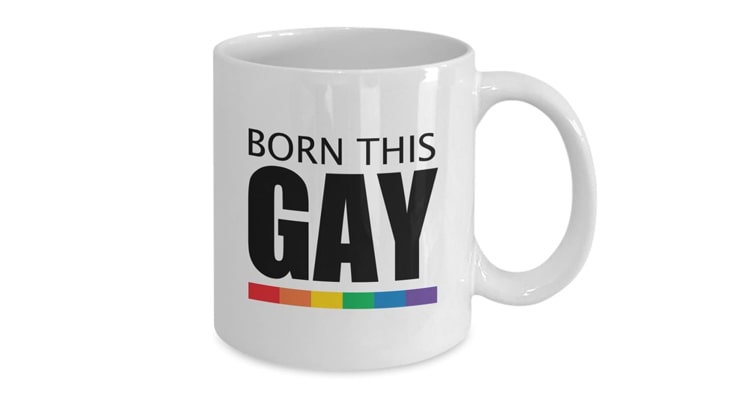 Rainbow Tote Bag
Do you have a sugar daddy who's always holding too many things or gay friends who enjoy shopping? Consider getting these gay people a rainbow tote bag. The bag could have quotes about life or LGBTQ support on a rainbow pattern. It's a great Christmas gift that'll show the world their gender.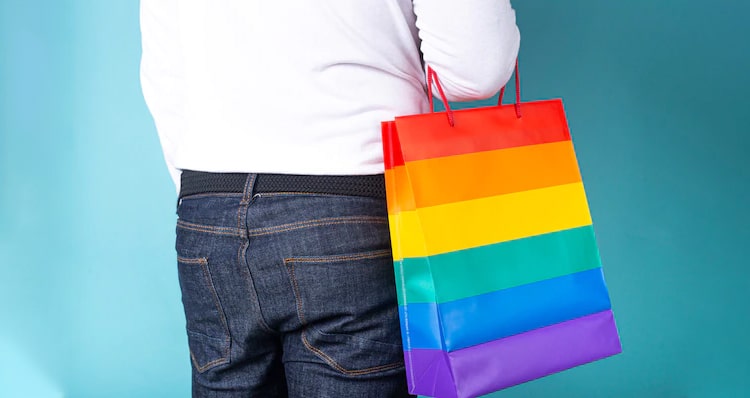 Gay Fiction
The last of our gift ideas is gay fiction or gay literature for a queer or gay guy who loves reading books. The queer community is rich with written works that discuss and support the LGBTQ world. Consider classics like The Picture of Dorian Gray. A modern book set includes must-read titles like The Song of Achilles and Giovanni's Room.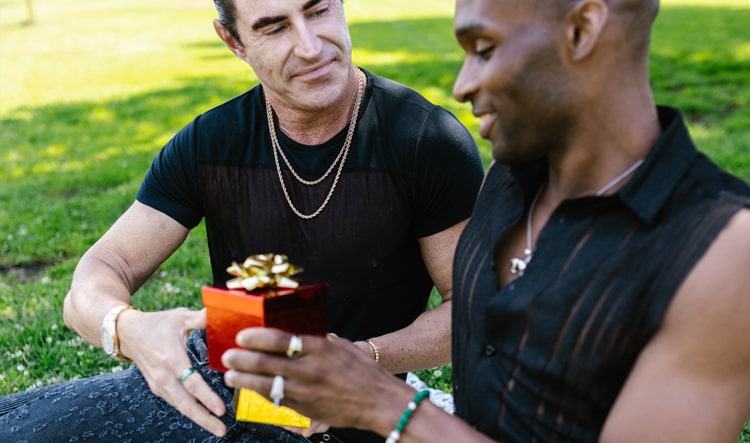 Conclusion
You'll never go wrong with a thoughtful present. Consider the list above for a gift for a gay man, whether he is close to you, only a colleague/acquaintance, or your life partner.