Are you looking for the best sex toys for gay men? Look no further! In this blog post, we will introduce you to our top picks. These sex toys are perfect for anyone who wants to add excitement to their sex life. Whether you're looking for something to stimulate your prostate or wish to have some fun, these sex toys are sure to please. So what are you waiting for? Read on and discover the best sex toys for gay men!
Best sex toys to spice up your sex life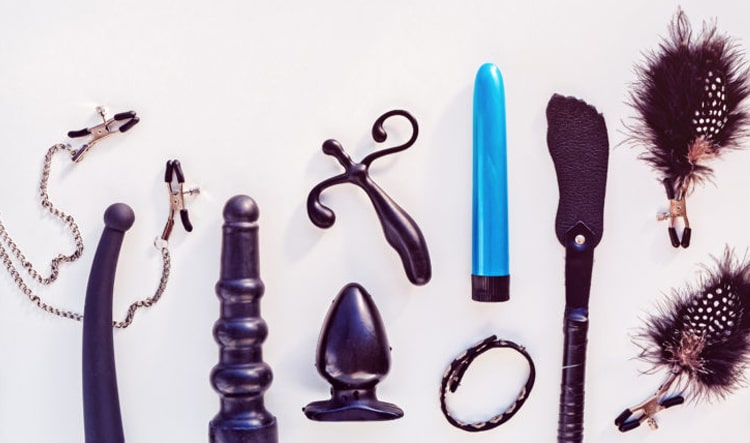 As a gay man, finding the perfect sex toy for sexual pleasure can be challenging. Whether you are single, searching, or in a committed relationship, you can not underestimate the value of great sex to your mental, physical, and overall well-being. A sex toy provides an ideal way to maximize your sexual pleasure by transforming your sexual experience from an average act into an erotic experience. Fortunately, there are a variety of sex toys you can use to heighten your sexual activities, including:
Penis ring
Every sex toy shop worth its salt has a penis ring. Whether you call it a pleasure ring, vibrating cock ring, penis ring, C-ring, or cock ring, you can never underestimate the pleasurable heights this lousy boy can take you. So what exactly is a penis ring, and how does it stimulate sexual pleasure?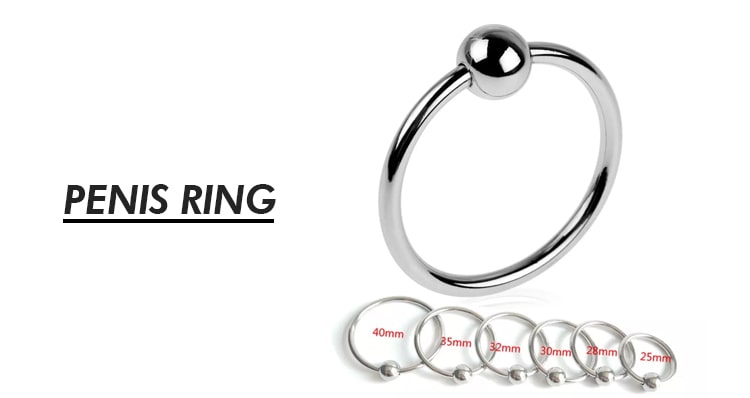 A penis ring is a ring-shaped sex toy that wraps around your golden jewels (balls and penis) snugly to squeeze the penis shaft and balls, stimulating sexual pleasure. The restricting design of the cock ring can make you have more intense erections by allowing more blood to collect in your penis. A penis ring makes your cock appear more prominent and firmer, making you look more endowed. You can use the penis ring in solo play when masturbating or in partner play to drive your partner crazy with sexual pleasure by giving him a more intense hard-on.
You can get different variations of cock rings, including vibrating cock rings or rechargeable cock rings. A great tip when shopping for a cock ring is to look at the product's add-on features. For instance, you can get a penis ring you can manipulate with an app, making sexual play with your partner adventurous when traveling.
Butt Plug
If you are sexually curious, you probably know that the male G-spot is on the butt. Sometimes the quickest way to get to the anal O town is to stimulate the nerves in your butt hole because they are the getaway to your G-spot. That's where butt plugs come in. So what is a butt plug, and how does it increase your sexual pleasure?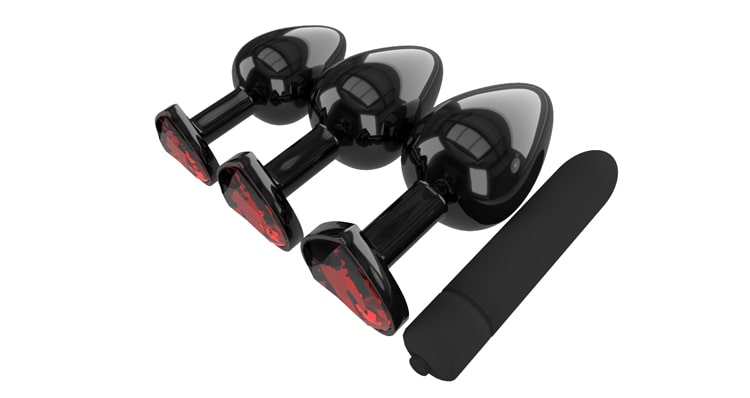 A butt plug is a plug you can insert into your anus for sexual pleasure. While butt plugs are popular toys for inducing anal orgasms, they have several other uses. If you are into BDSM toys, a butt plug is an ideal addition to your collection because it is the perfect couples' sex toy. You can wear the toy as a kink in the dominant/submissive role play to spice up your sex life. A butt play is also great for someone who has never had anal sex. You can use the sex toy to stretch your anus, ensuring your first sexual experience is as painless as possible. A helpful tip when shopping for your first anal plugs is to get a plug with a smooth texture, safe material, comfortable weight, and a flared base to prevent the toy from getting lost inside your anal hole.
Anal Beads
The anal area has become a universal sex organ, and by association, anal sex toys such as anal beads have become popular. The male backdoor is an orgasmic powerhouse because of the sensitive nerve endings at the anal opening and the prostate that opens an entire universe of sexual pleasure. Prostate simulation is like a male equivalent of clitoral stimulation.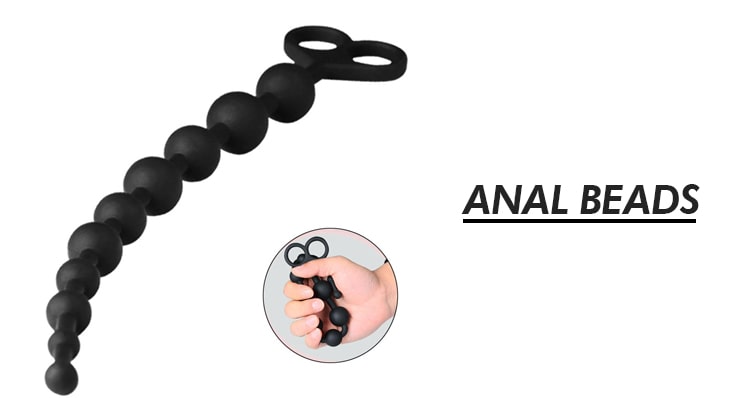 Anal beads are spherical, or oval balls fixed on a string you can insert into your anal hole to increase the intensity of your orgasm during anal play. Anal beads provide maximum pleasure during insertion or removal because the sex toy touches or rubs the anal nerve endings as you insert or remove the beads. Depending on your preference, you can get soft beads, rigid beads, or anal vibrator beads as long as you are comfortable and having fun.
Nipple Clamps
Male nipples are erogenous, so they are perfect for stimulating sexual arousal. A nipple clamp is a perfect couple's sex toy because you can wear it whether you are a top or bottom. A nipple clamp pinch causes your brain to release a mixture of oxytocin and endorphins, stimulating a powerful sensation throughout your body.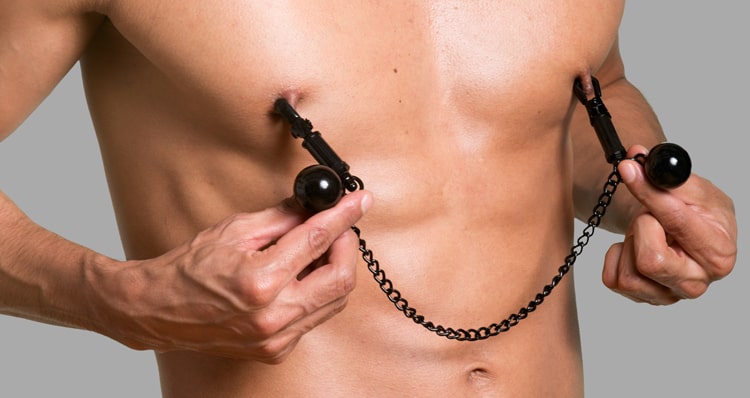 If you are looking for your first sex toy, consider getting a nipple clamp because it doesn't need a manual. You can start with an adjustable nipple clamp that you can tighten or loosen with a screw, which is perfect for beginners. You can also get feather nipple clamps to spice up your sex play with an extra bit of tickle. Alternatively, you can wear nipple clamps with bells for role-playing-think butler-visitor/boss fantasy. If you are into animal play, you can use nipple clamps attached to a collar to bring you closer to your Quadri-pedal animal of choice. As you gain more experience, you will find a suitable sex toy to enhance your sex life that matches your sexual kink.
Double-Ended Dildo
A double-ended dildo ranks up high among the best sex toys for couples. With a double-ended dildo, there is no need to pout or fight on days you both want to bottom. A double-ended dildo is a sex toy with a penis head on each side of the dildo. A double-ended-dildo enables you and your partner to derive the pleasure of double anal penetration. To use the dildo, ensure you have gathered the sex toy with adequate lubricant and ride to ecstasy with complete abandon.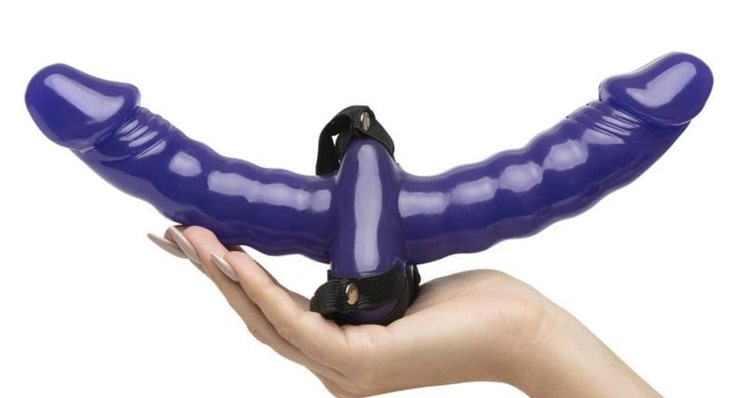 A great tip when buying a double-ended dildo is to select a thickness you are comfortable with to ensure everyone is enjoying the experience. Regarding length, anywhere from 2 inches is good, but go with whatever size makes you comfortable.
Lubricant
A lubricant is like a magic wand in gay sex that makes everything better. Whether you use water or silicone-based lubricants, you can never underestimate the value of good lube. A lubricant is essential in performing safe gay sex, especially if it's your first time using sex toys. Using lube makes sex comfortable, injury free, and enjoyable for you and your partner.
Prostate Massagers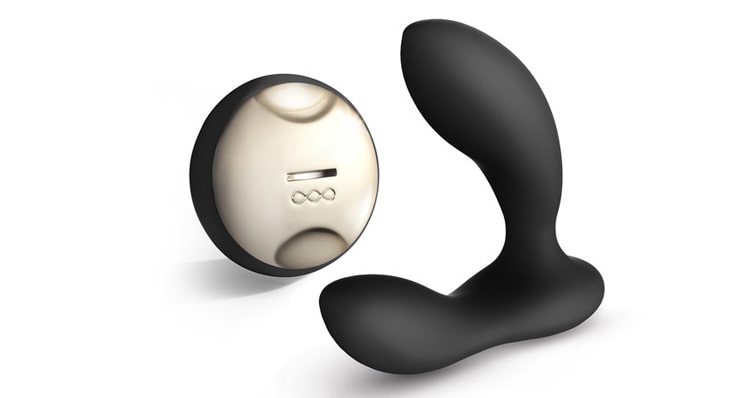 A penile organism is excellent, but prostate orgasm is like the father of all orgasms. Prostate massagers are a group of sex toys you can use to massage your prostate gland, also known as the male G-spot. You can use a prostate massager to run the upper wall of your rectum, stimulating a powerful orgasm. If you are looking for a sex toy to harden your hard-on during sex, consider getting a prostate stimulator.
Oral stimulator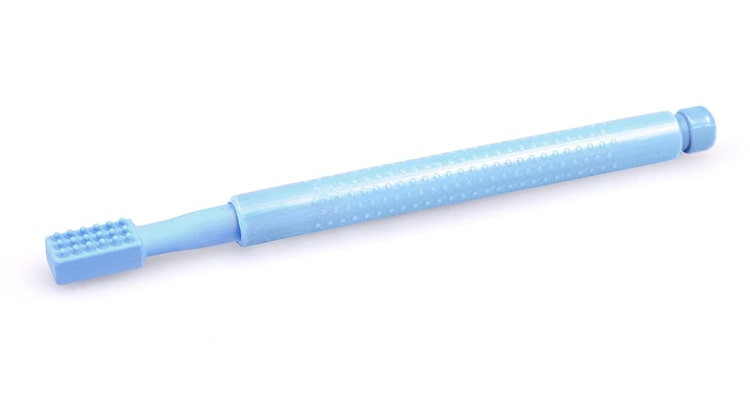 An oral simulator ranks high among the best sex toys in the world. You don't have to creep the gay scene with an oral simulator, looking for someone to service you when you want oral sex. An oral sex stimulator is ideal for solo play when you are tired of your hand and want to feel a human-like tongue, throat, or lips around your penis.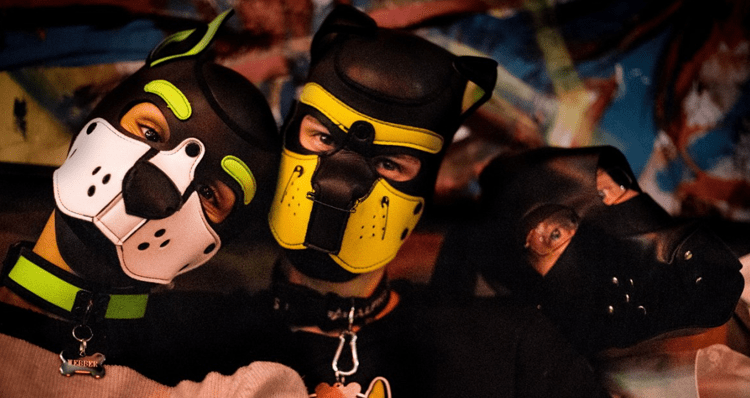 If you are into puppy play, consider getting a puppyhood to help you get into a puppy space. Wearing a puppyhood can help you transform your headspace from a bi-pedal human into a super cute puppy ready to explore all aspects of puppy play. Depending on your preference, you can choose a full-head puppyhood that covers your entire head or go for a half puppyhood that partially covers your face. You can shop for a puppyhood with a removable muzzle and bendable ears to enhance your puppy play experience.
Ball Gag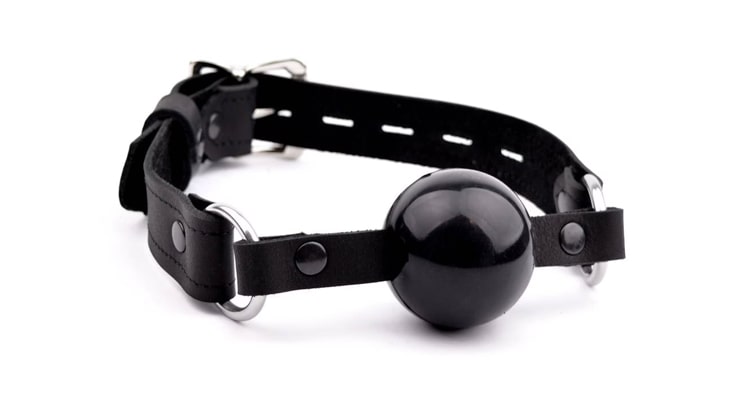 While most adult toys concentrate on the genital and derriere areas, the few that target the head area are indeed a work of art, and the ball gag does not disappoint. If you are into BDSM toys, a ball gag is a perfect addition to your role-playing collection. A ball gag sex toy is a ball strapped into a person's mouth to prevent them from speaking. The sex toy contains leather straps you can wrap around your head to hold the ball steady in your mouth.
Harness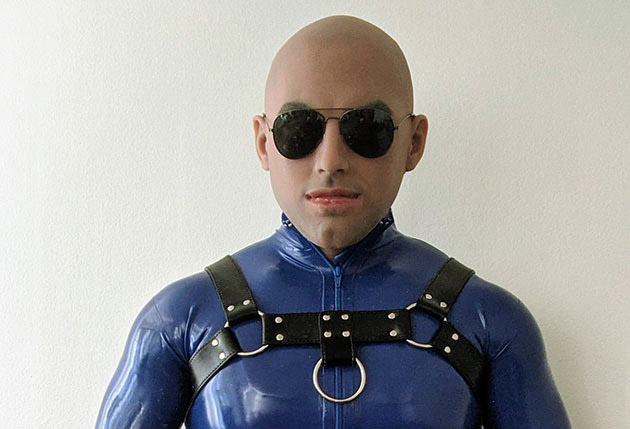 As a gay man, you can wear a harness around your chest or genital area to stimulate sexual pleasure. You can use a chest harness in BSDM play to help you embody a role as a submissive or dominant. You can also wear a harness with an attached dildo for anal sex with your partner. For instance, if you have a spiral design dildo, arguably the best glass dildo in the world, you can attach it to a harness and have explosive sex with your partner.
Conclusion
As a gay man, you can enjoy a wide assortment of sex toys to make your sex life enjoyable. Adult toys can help you explore your sexual kinks, allowing you to live as your authentic self.