Step into a world where mystery meets desire, where inhibitions are shed like a second skin. 
Let's delve into the unexpected pleasures that await those who dare to explore sex masks.
Unveil the secrets behind the transformative power of these seductive accessories. 
Get ready to delve into a realm where pleasure and mystery merge in ways you never imagined!
What is a Sex Mask?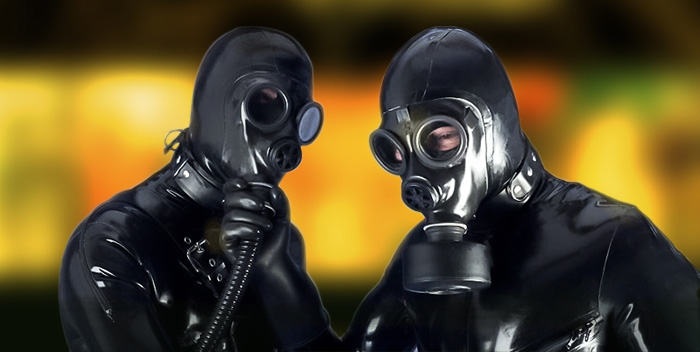 Unlike everyday masks, sex masks are purposefully crafted to tantalize the senses.
They are used to ignite desire during intimate encounters.
Fashioned from luxurious materials like lace, leather, or silk, it's no wonder they exude an air of seductive charm.
They elevate the entire experience to unprecedented heights.
Sex Masks' Popularity
Masks have roots in various cultures and historical periods.
But now, they have seamlessly transitioned into the realm of sexual pleasure.
They are even considered a thrilling catalyst for embracing boundless sensual possibilities.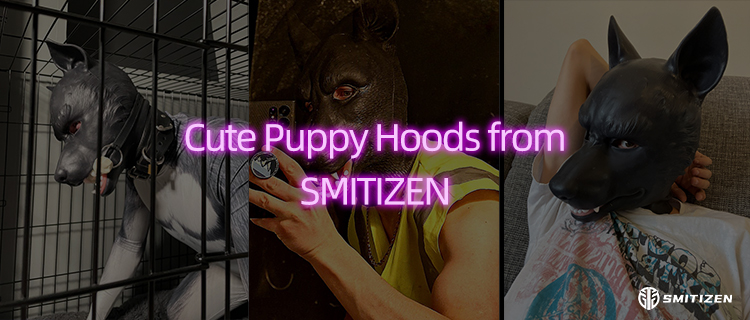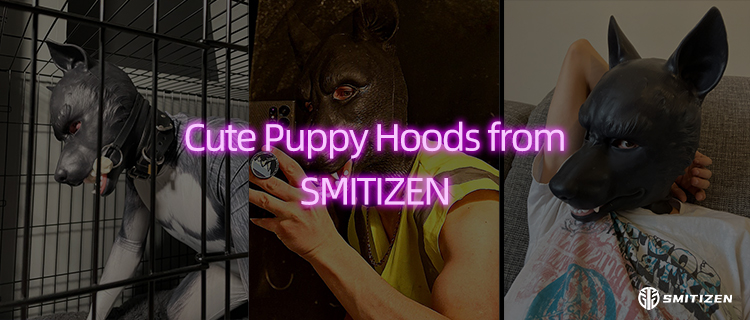 As the fascination with sexual experimentation continues, sex masks' popularity will only skyrocket.
Not only do they cater to diverse tastes and preferences.
Their versatility also empowers individuals to embody different personas.
Why Do People Wear Masks at Sex Parties?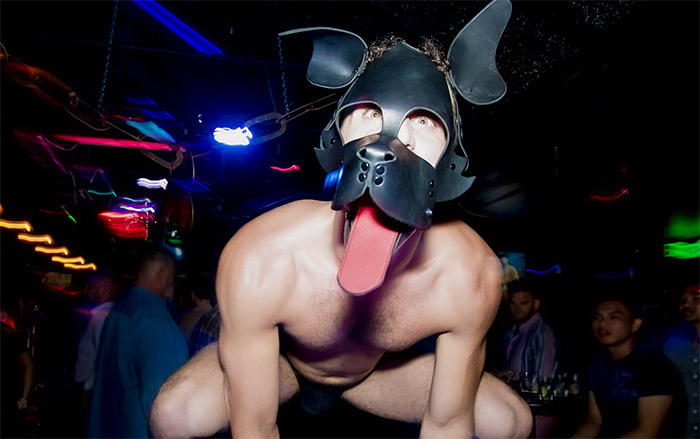 Curiosity piqued?
Wondering why masks make an appearance at steamy gatherings?
Here are some compelling reasons:
Anonymity and Privacy
Masks offer a veil of anonymity.
They allow individuals to indulge without revealing their true identities.
This sense of privacy creates a safe space for exploration and security.
Visual Excitement
Masks add an element of visual allure and suspense to the atmosphere of sex parties.
The thrill of not knowing who is behind the mask heightens the excitement.
It creates intrigue among participants.
Heightened Sensuality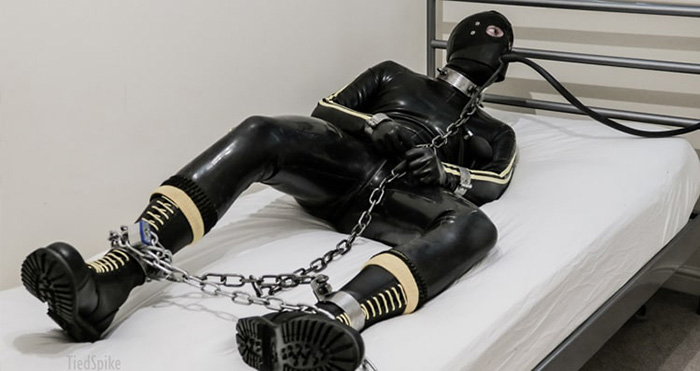 Masks ignite the senses, amplifying anticipation and desire.
By obscuring facial features, masks intensify the focus on other sensory cues.
Some are touch, scent, and voice.
Role-Play and Fantasy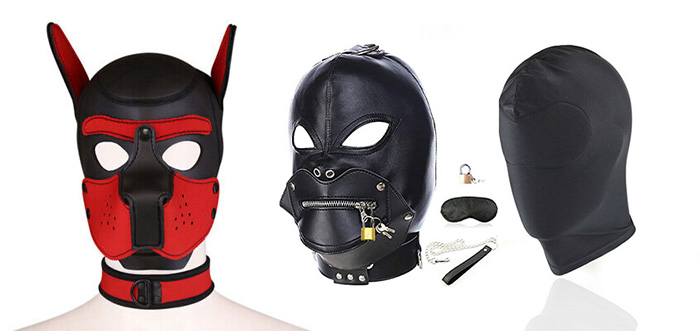 Donning a mask enables individuals to step into alternate personas.
This facilitates various thrilling role-play scenarios.
It unleashes their imagination.
They pave the way for exciting encounters and fulfil long-held fantasies.
Escapism and Liberation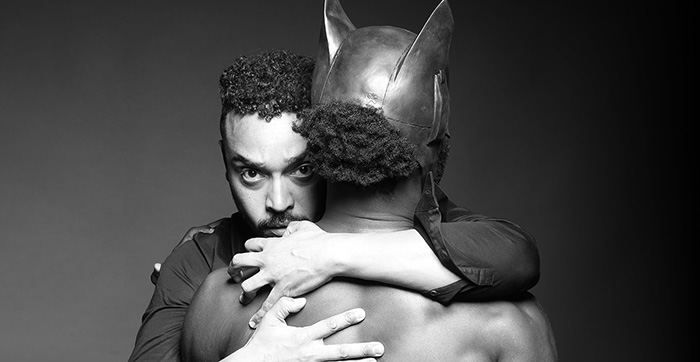 Sex parties provide an opportunity to break free from societal expectations.
Masks act as a symbol of escape.
They allow attendees to leave their everyday personas temporarily. 
Enhanced Confidence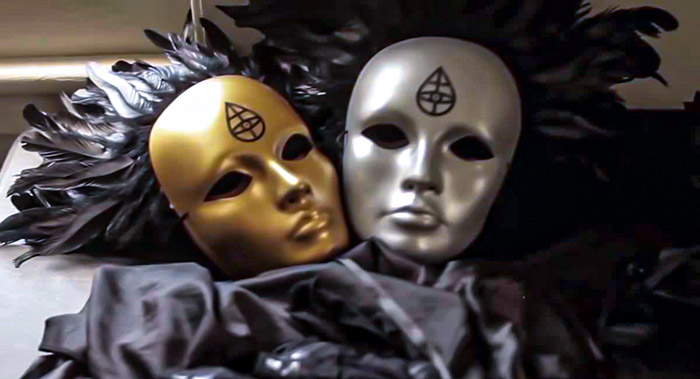 For some, wearing a mask boosts confidence.
This lets them explore their sexuality more boldly.
The transformative power of masks emboldens individuals to express facets of their personality that they may not feel comfortable revealing otherwise.
What Kinds of Sex Masks Are Available?
The world of sex masks is only limited by the depths of your imagination.
Here are some types to choose from:
Gas Mask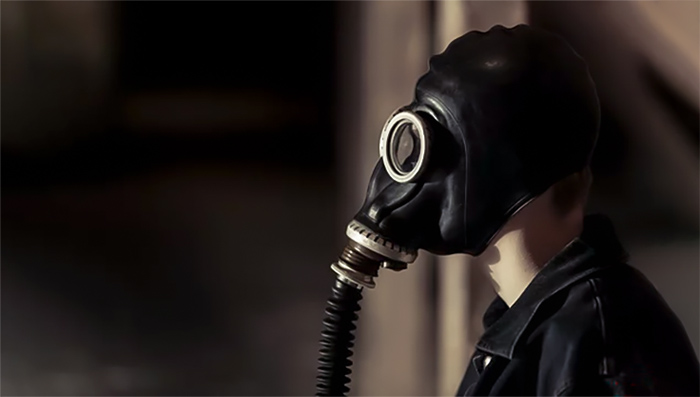 Embracing an edgy aesthetic, gas masks evoke a thrilling sense of danger.
This creates an atmosphere of intensity and power play.
They are perfect for those seeking an adventurous and daring experience, often associated with elements of BDSM.
The sensation of wearing a gas mask can be heightened by incorporating breath control or sensory deprivation techniques.
Realistic Human Mask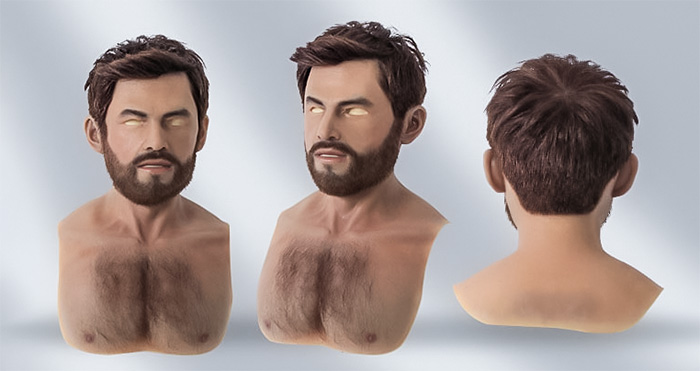 Realistic human masks blur the lines between fantasy and reality.
This lets individuals transform into someone else entirely.
With intricate details and lifelike features, these masks bring fantasies to life.
They can be particularly appealing to those who enjoy role-playing scenarios.
They're also a favorite to those exploring different identities during intimate moments.
The level of realism offered by these masks creates an immersive experience.
Often, this immersion transcends the boundaries of everyday encounters.
Bondage Mask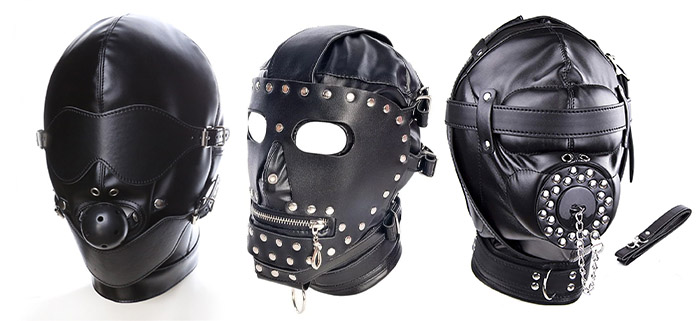 Bondage masks are designed to enhance sensations and intensify the experience.
Because of this, they often come with other features.
Think of built-in blindfolds, gags, or restraints.
They add an element of dominance and submission to the encounter.
They allow individuals to surrender control or take charge of their partner's pleasure.
These masks are perfect for those who enjoy exploring power dynamics and incorporating elements of BDSM play.
Animal Mask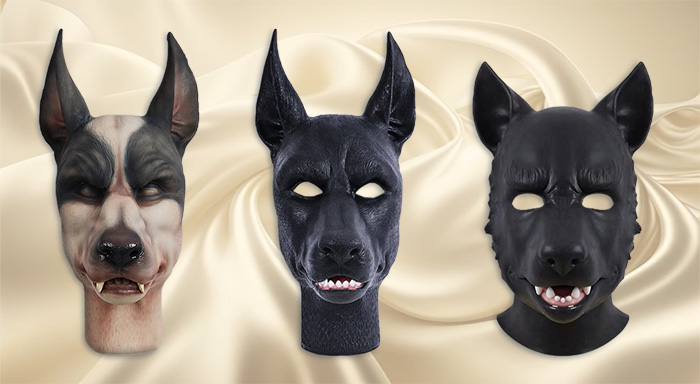 For those seeking a touch of playful role-play, animal masks provide a whimsical avenue for exploration.
From lovable pups to monster masks, these allow individuals to embrace their animalistic desires. 
Animal masks can add fun and spontaneity to intimate moments, creating a lighthearted and playful atmosphere that encourages imaginative and adventurous encounters.
Venetian Mask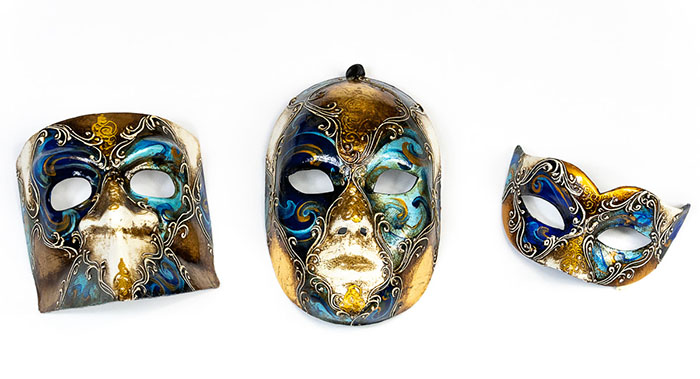 Inspired by the elegant masquerade balls of Venice, these ornate masks exude sophistication and allure.
They are often adorned with feathers, gems, and intricate designs, adding a touch of glamour to the erotic setting. 
Venetian masks are ideal for those who enjoy the intrigue and seductive ambiance of masquerade-inspired encounters.
These masks allow individuals to embrace their inner sensuality while indulging in a hint of theatricality.
Open-Face Mask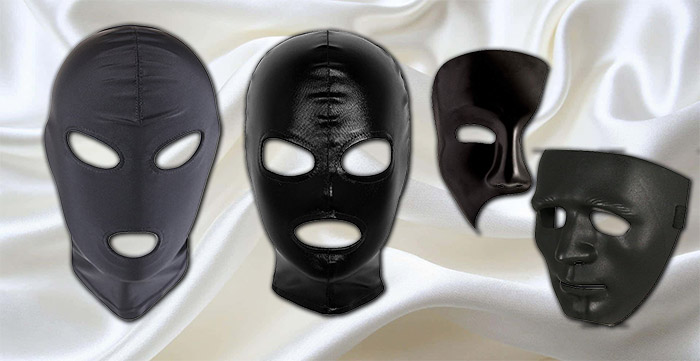 Perfect for those who desire a balance between concealment and connection, open-face masks cover only a portion of the face, exposing the mouth or eyes.
These masks offer a tantalizing glimpse of expression while maintaining an air of mystique. 
They are versatile and can be combined with various role-play scenarios or sensory play, enhancing partner communication and engagement.
Fetish Masks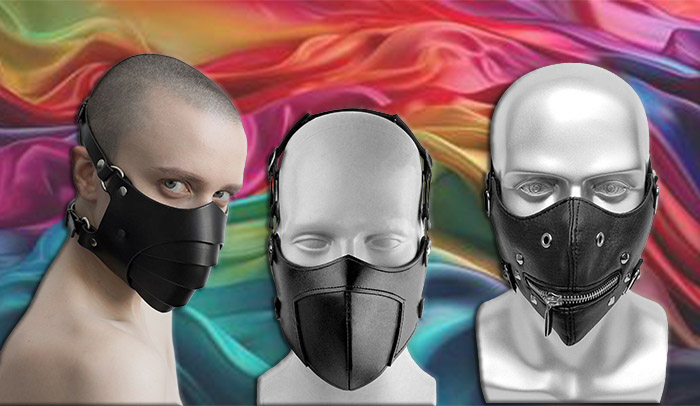 From latex to leather, fetish masks cater to those with more specific desires.
These masks embody the kink realm with provocative, striking, and unconventional designs. 
Fetish masks can complement fetish activities, such as BDSM, latex or leather fetishism, or sensory deprivation.
They allow individuals to delve into their unique kinks and explore new realms of pleasure and excitement.
Carnival Mask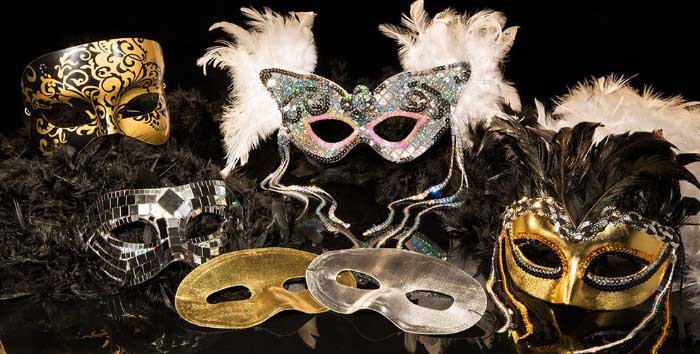 Drawing inspiration from vibrant carnival traditions, these masks burst with color and theatricality.
They infuse a sense of celebration and excitement, heightening the festive atmosphere of sexual exploration.
Carnival masks are perfect for those who enjoy playfulness and incorporate a sense of joy and festivity into their intimate encounters.
Where to Buy Sex Masks?
There are two main avenues to check when it comes to acquiring the perfect sex mask:
Physical Stores
Do you prefer a hands-on shopping experience?
Or maybe you want to see the masks in person before purchasing?
Then visiting a physical store is an exciting option.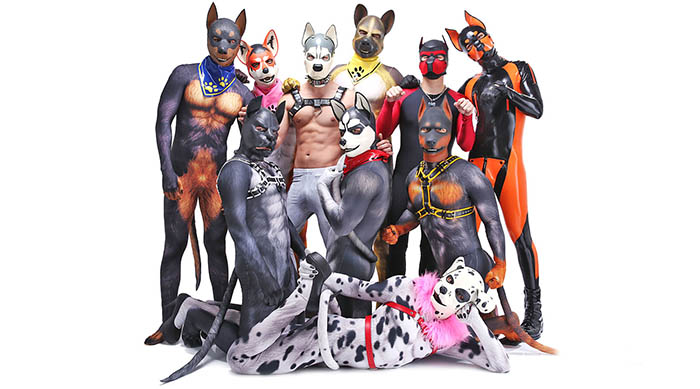 Adult Boutiques:

Local adult boutiques often carry a selection of sex masks. These establishments provide a discreet and intimate environment where you can explore different styles, materials, and designs up close. Some boutiques even offer knowledgeable staff. They can guide you in finding the perfect mask to suit your preferences.
Fetish and BDSM Events

: Kink conventions or fetish fairs often have vendors specializing in fetish gear, including sex masks. Attending these events not only allows you to browse through a variety of masks. It also allows you to immerse yourself in the kinky community. You'll even learn from experienced individuals.
Online Retailers
The convenience and wide selection of online shopping make it popular for purchasing sex masks.
Here are some reputable online retailers to see:
Smitizen:

Smitizen prides itself in creating products from superior quality silicone. The site also offers masks and muscle suit customization, among others.
Mister B:

Renowned for its high-quality fetish gear and accessories, it offers various sex masks. Whether you're searching for latex, leather, or bondage-inspired designs, its collection caters to many desires.
Lovehoney

: Lovehoney is a well-established online retailer known for its vast array of adult products. Some are vibrators, lingeries, and sex masks. With discreet packaging and reliable customer service, Lovehoney ensures a worry-free shopping experience.
Etsy:

If you're seeking unique, handmade sex masks crafted with attention to detail, Etsy is a treasure trove of artistic creations. Independent sellers here offer a wide range of one-of-a-kind masks. This allows users to find a unique piece that aligns with their individual style and fantasies.
Tips for Wearing Sex Masks
To make the most of your masks, consider these helpful tips:
Comfort is key
Choose a sex mask that fits securely and comfortably.
Masks made from soft, breathable materials like satin or lace are great for extended wear.
Meanwhile, those made from leather or silicone are excellent for kinky play.
Communicate with your partner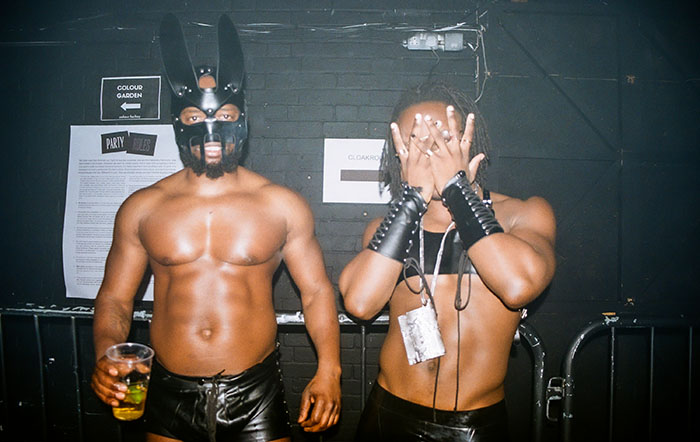 Discuss your desires, boundaries, and expectations with your partner.
Do this before incorporating sex masks into your play. 
Explore sensory play
Experiment with different textures and sensations while wearing a mask.
Consider incorporating feathers, silk scarves, or ice cubes into your play.
They can all heighten the sensory experience and intensify pleasure.
Use props and accessories
Combine your sex mask with other accessories.
Choose between handcuffs, blindfolds, or role-play costumes.
All of them add an extra layer of excitement and fantasy to your encounters.
Safety first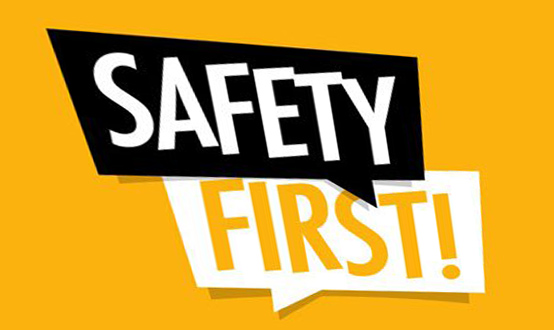 Ensure proper hygiene by cleaning your sex mask before and after each use.
Follow the manufacturer's instructions for cleaning and storage. It's to maintain quality and longevity.
Beyond the Mask: Final Thoughts
Exploring the world of masked sexual experiences unlocks a realm of unexpected pleasures.
Prioritize comfort, communication, and consent when incorporating sex masks into your play.
Embrace the mystery, let your fantasies roam free, and immerse yourself in the electrifying sensations that await you.