Are you looking for ways to make your bulge look bigger? Wearing padded underwear can help you create an impressive bulge that will make you look manly and powerful.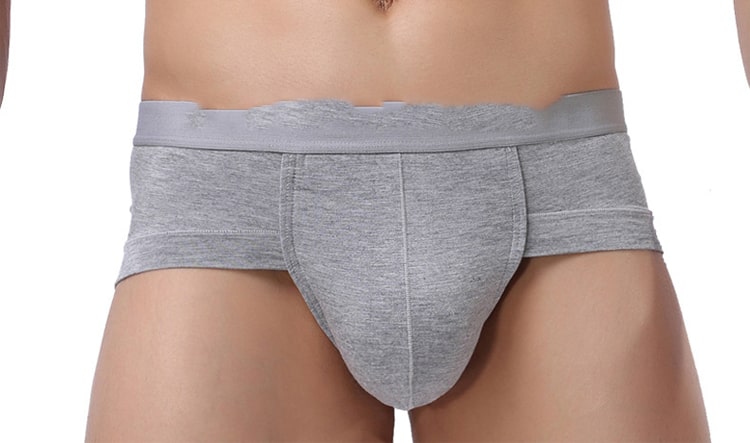 As a man, having a more prominent bulge can give you a significant confidence boost by suggesting that you have a relatively larger penis compared to other men. This article will discuss padded underwear, the types, and different methods men can use to increase their bulges.
What is padded underwear?
Being a guy with a minor or average bulge can be intimidating. In a world where a more prominent bulge is a sign of male power and virility, enhancing your bulge is reasonable and understandable. Wearing padded underwear can increase your male appeal by making it look like you have an exceptional penis, which can help you attract potential partners. But what exactly is padded underwear?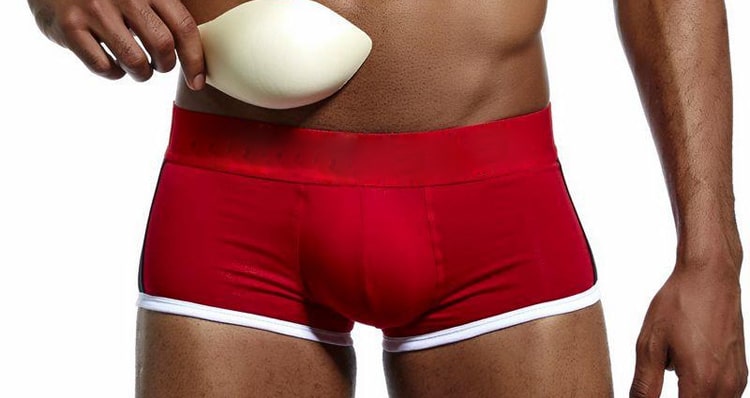 Padded underwear is a clothing item you can wear to enhance the size of your groin area or derriere. Most men across the globe wear padded underwear to make their bulges more impressive for aesthetic and sexual reasons. Since a fuller male bulge indicates an unusual penis, you can wear padded underwear to emphasize your sex organs, which can help you attract sexual partners. A fuller male bulge also makes you look manly and powerful, which can raise your social order among your male acquaintances.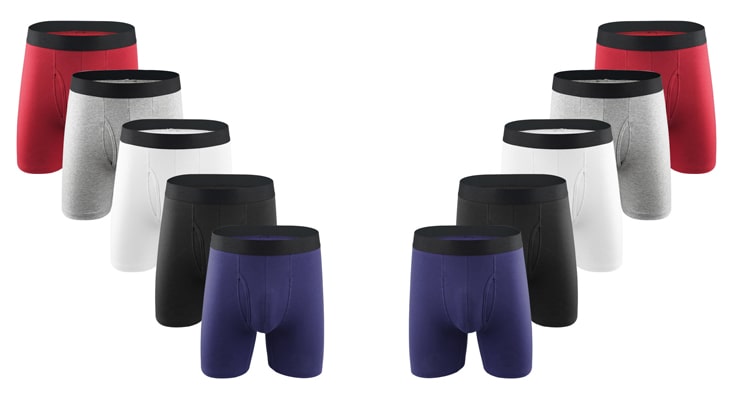 You can get padded underwear in various colors, designs, and styles made of different materials. Depending on your preference, you can shop for underwear with a permanent front pouch padding or a removable one, which you can take off to wash. When shopping for padded or otherwise, the trick is to select different underwear for different seasons. If it's summer, shop for underwear made of soft, light material that will be comfortable when it's super hot. Underwear with thicker padding is ideal for cold regions or during winter. 
What types of padded underwear for men?
The first thing people think about when you mention padded underwear are padded panties, bras, and butt pads worn by women. Men, like women, deserve access to clothing items that can enhance their bodies. As a man, you can wear padded underwear to make your bulge look more extensive.
Types of underwear to give you an extra front package include:
Trunks Pouch Enhancer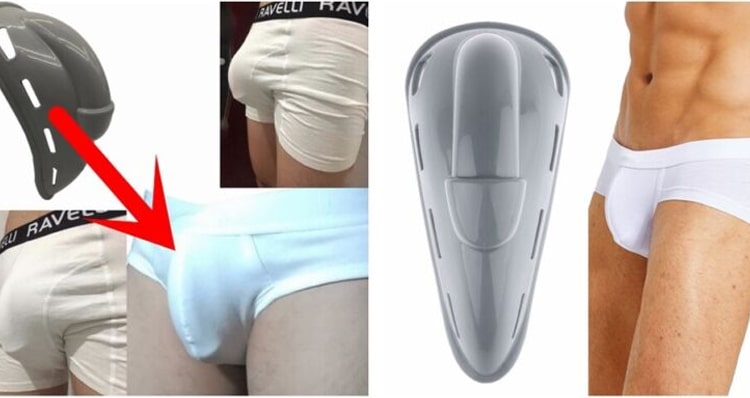 If you are looking for comfortable underwear, soft and resistant to shrinkage, you can't go wrong with trunks. Search for trunks with a single or double front pouch that can make your groin appear larger. You can get great spandex trunks, allowing the underwear to stretch and dries quickly. Cotton-made trunks are also a great alternative when shopping for underwear.
Pouch boxer briefs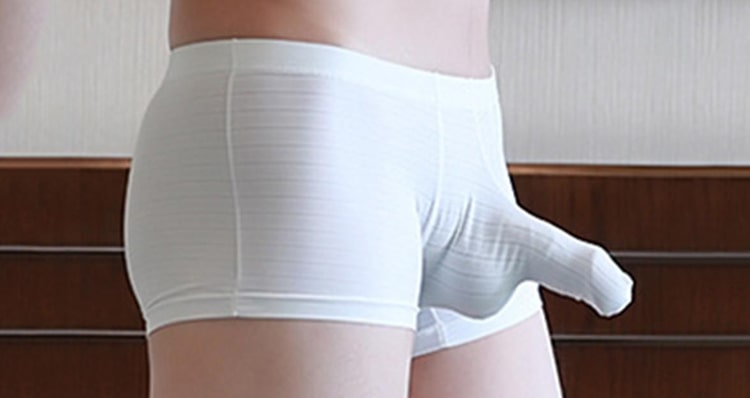 Boxer briefs make you feel comfortable and make your groin look fuller and more significant. You can get boxer briefs with a dual pouch that makes your bulge appear well-endowed. Depending on your preference, you can get boxer briefs with removable or permanent padding, which gives you the freedom to wear your underwear with or without the padding. If you want underwear that also makes your butt look more extensive, you can get a boxer brief with front and back padding to give you an overall fuller look. If it's your first time shopping for padded boxers, consider visiting a physical store rather than shopping online. You can inform the sales clerk you are a first-time customer, and they will guide you on the best briefs.
Underwear Boxer with Hip Pad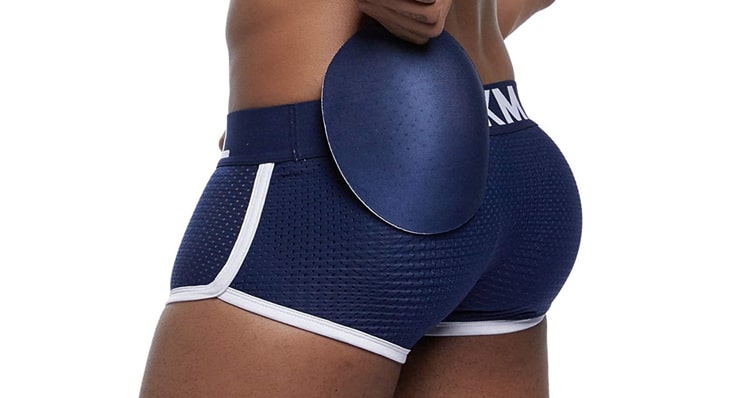 What if you could get padded underpants with not one but three sponge pads? With the Underwear Boxer with Hip Pads, you can instantly achieve your goal of having a sexy-looking masculine bulge is feasible. You can get underwear boxers in varying sizes, including small, medium, and extended sizes, making them suitable for men of different sizes and body types.
Silicone Padded Underwear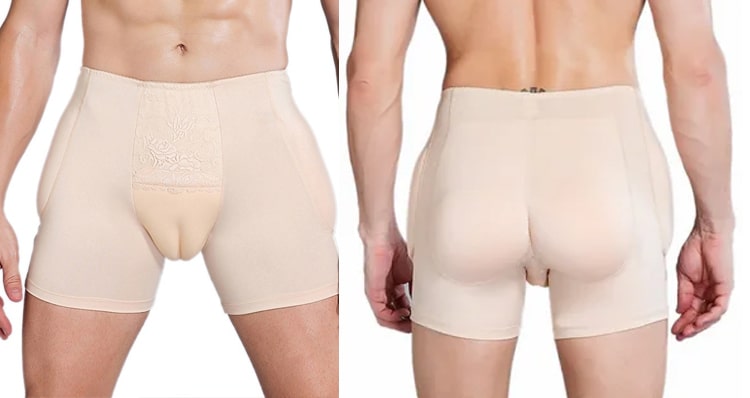 The silicone padded underpants is the perfect underwear to help you develop an instant and fuller bulge. The silicone padded underwear is rounded at the front to make your bulge appear bigger, which can boost your confidence when interacting with peers or potential sexual partners.
Since the front padding increases insulation, you can feel warm and sweaty when wearing silicone padded panties. To reduce sweating and friction, you can search for underpants with a breathable foam because it facilitates air circulation, giving your jewels a favorable, temperate environment.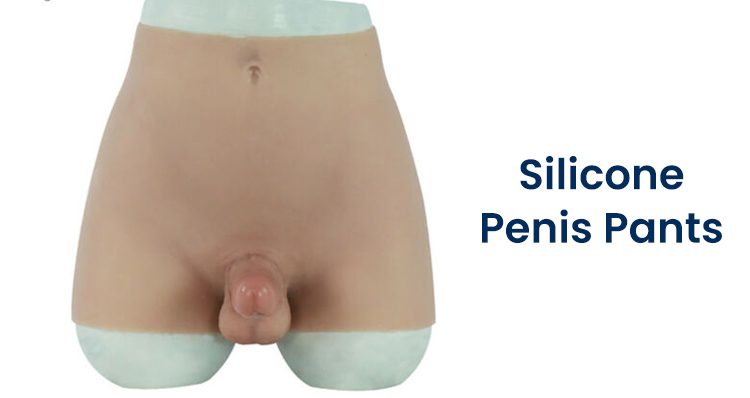 If you want comfortable, skin-friendly, and easy-to-use underwear to enhance your bulge, consider getting silicone penis pants. The silicone penis pants are like a costume you can wear to make your penis look more prominent and butt firmer. The pants contain an impressive penis with defined veins, a cute belly button, and a round, tight butt accentuating your features. Silicone penis pants are made of highly stretchy material so that they can be worn by people of different sizes and body types. Whether looking for underpants to make your penis look impressive or for roleplay, silicone penis pants are perfect. Because the underpants come in an assortment of realistic colors, you can shop for one that matches your skin color to give you a believable genital transformation.
If you are looking for high-quality silicone penis pants with realistic details such as blood vessels, belly buttons, and pubic hair, consider shopping at notable costume sites such as Vocla or Smitizen. Simply create a customer account, add the item to the cart, and the company will ship your order to you.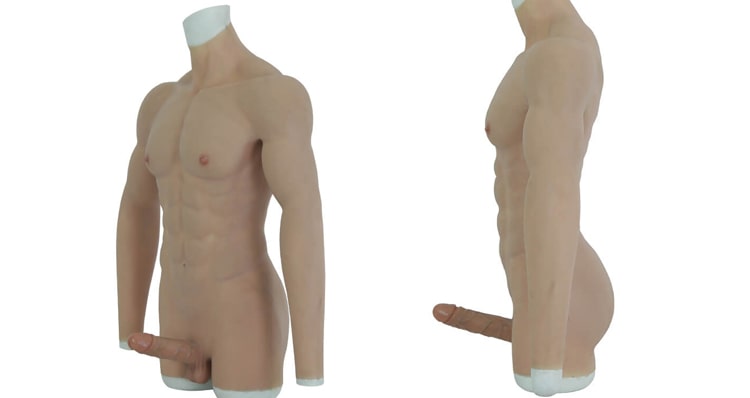 A muscle suit with a dildo is the perfect underwear to enhance your bulge because it gives you a realistic, impressive bulge to show off. The muscle suit gives you a buffed guy image, plus an awe-inspiring dildo to fulfill all your sexual needs. You can wear a suit that matches your skin color, making it virtually impossible for people to know that you are wearing a suit. A muscle suit with a dildo enhances your overall appearance by giving you defined muscles and an impressionable bulge around your groin.
Jockstrap underwear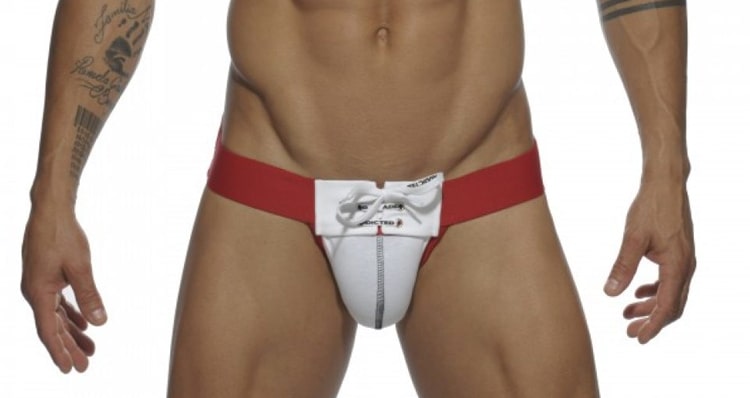 A jockstrap is the perfect underwear to make your bulge look bigger because it holds your crown jewels up, making your groin appear generously endowed. Ideally, search for jockstrap underwear that makes you feel comfortable, doesn't chaff your skin, and holds your goodies securely.
Rounderbum male padded panties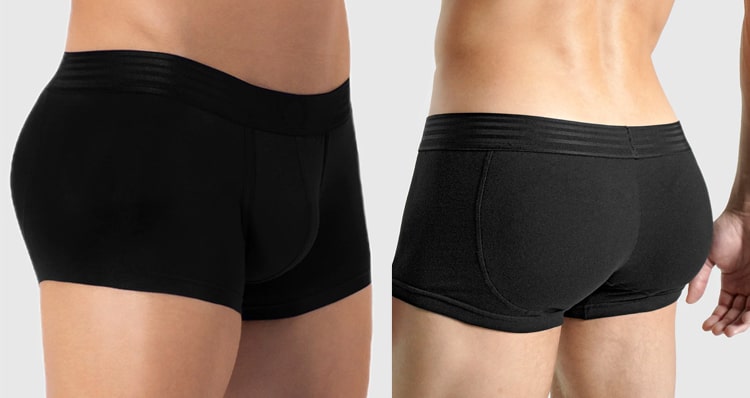 The rounder bum padded panties are premium materials that make your bulge and bum look buff when worn. Depending on your preference, you can get rounder bum panties with permanent or removable front padding to make you look attractive and increase your male appeal. The pants also contain butt pads to give you a cute round bum effect.
The other ways to enhance men's bulge
Some alternative methods you can use to enhance your male bulge include:
Injectable augmentation
If you are looking for a quick, easy, and uncomplicated way to enhance your bulge, consider using liquid injections to make your penis bigger. Commonly used liquid injections include mineral oil, hyaluronic acid, liquid silicone, and polyacrylamide. While injections provide a quick way of enhancing your penis size, they can result in health complications such as lumps, swelling, nerve damage, or allergic reactions.
Penis packing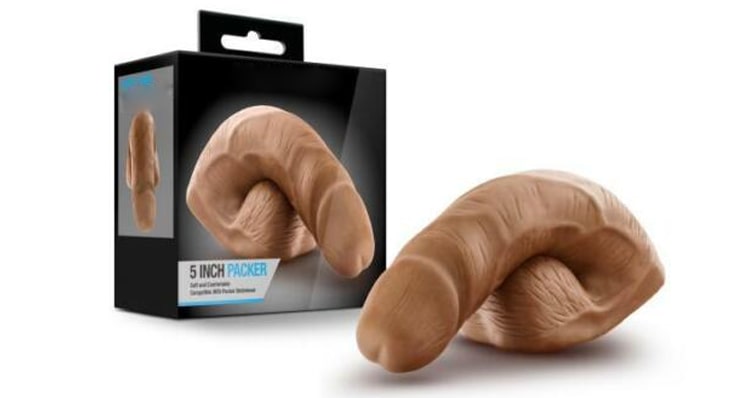 Did you know you can make your penis look bigger by rearranging it? You can make your penis appear larger by positioning it to look fuller and more impressive. Penis packing involves placing your testicles on one side and your penis on the other, making your bulge appear fuller.
Use a cock ring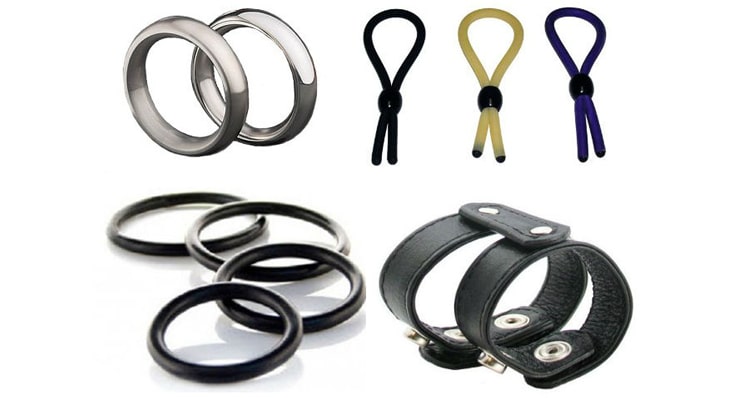 What if a penis ring is all you need to make your bulge look fuller? A cock ring gives you a more engorged look and increases your penile sensation. You can wear a cock ring when ready to get hot and steamy with your partner to make your penis look impressive and spice up your sex life.
Conclusion
Padded underpants have entirely changed the game for men who want to enhance their bulges' size to look more manly. With padded underwear, you can make your small or average bulge look more impressive without resulting in methods that can permanently alter your genital organs.