Do you have a gay kink? Are you comfortable with your particular kink? Gay kink can make your sex life enjoyable, enabling you to experience an explosive and sexually gratifying bedroom life. Whether you need to experience a particular fetish to stimulate sexual arousal or a kink to spice up your love life, kinks and fetishes can significantly impact your sexual health. In this article, we will define kinks and introduce you to common kinky and fetish terms you should know as a gay person.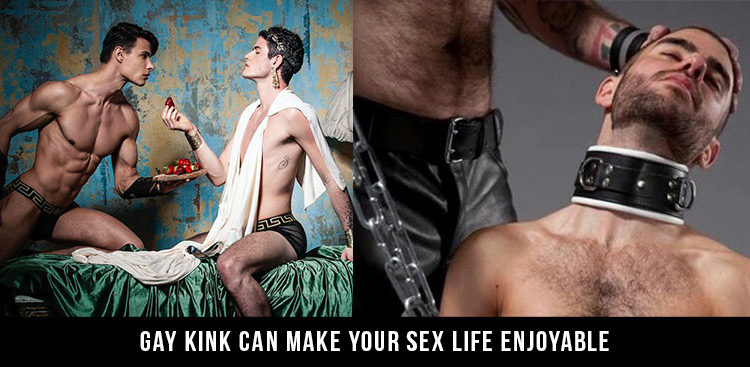 The 10 Kinky and Fetish Terms you should know as a gay man
Kinks and fetishes are the truest expressions of human desire. From helping you increase sexual excitement and intimacy to giving you more fulfilling sex life, having a kink or fetish can significantly enhance your bedroom life. Before you dive into the deep waters of the world of kinks and fetishes, it's important to learn words and phrases that will make your transition into this fantastic world as seamless as possible.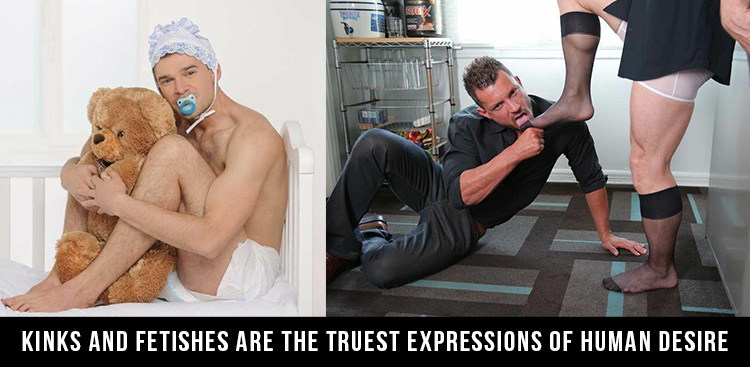 Here are kinky terms and phrases you should learn as a gay man:
●       Kink and fetish
What is the first thing you think about when you hear the word kink? Whips, flogging, and dungeons? For a long time, kinks and fetishes were demonized to the extent that these unconventional sexual pleasures were used as cautionary tales for young teens on the verge of sexual bloom. Contrary to what enemies of fun sexual desires want you to believe, kinks are neither bad nor evil. So, what exactly are kinks and fetishes?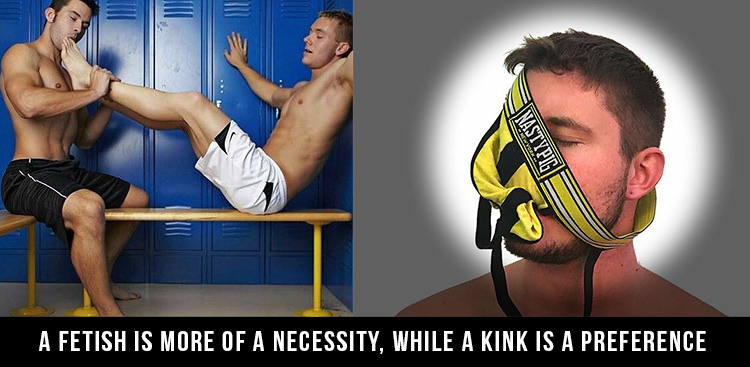 While the words kink and fetish are often used interchangeably, they have a minor difference. A kink is a broad term for activities or objects you can use to spice up your sex life. A fetish is an activity or object that falls outside conventional sexual play that must be present for you to experience sexual arousal. A fetish is more of a necessity, while a kink is a preference you only experience occasionally.
●       BDSM
Gay people are innovators, creators, and free thinkers, and that creativity becomes extraordinary and pleasurable when extended to the bedroom. As a gay man with an interest in kinks and fetishes, you will undoubtedly come across various elements of BDSM. BDSM is an umbrella term that encompasses different sexual activities, including sadism, dominance, submission, bondage, role play, edge play, and masochism. Interest in BDSM will introduce you to a massive kink community that constantly challenges the limits of what is considered normal sex.
BDSM contains a range of activities on a spectrum that ranges from something as simple as using leather cuffs in bed to dangerous activities such as breath play that can result in asphyxiation. The best way to join the world of BDSM is to get someone to show you the ropes and teach you about safety, consent, limits, and how to set your scenes.
●       Safeword
A safe word is arguably the most important kinky/fetish-related word to learn. Fetishes and kinks are about pushing sexual boundaries but in a consensual way. In the kink/fetish community, a safe word is not a suggestion, nor a maybe; it is a command to stop whatever you are doing. A safe word is a lifeline for a submissive during a scene play when they have had enough, especially if it involves pain.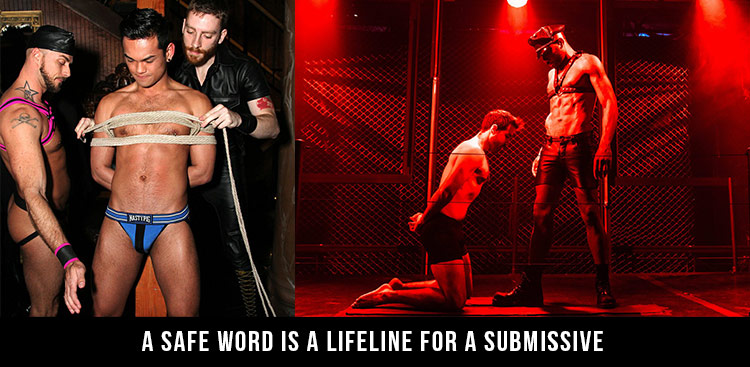 Whether you are having a kinky sex with your partner or a random stranger, ensure you have established a safe word before any sexual activity can take place. Ideally, create a safe word that is easy to remember and pronounce even when you have a gag in your mouth. If you use kinky gear such as ball gags and gas masks that make it impossible to talk, you can use an object, hands, or head to communicate when you want a scene to stop. For instance, you can use a bell that you can shake when you want to stop. If your dominant partner ignores your safe word, break your sexual relationship with him because his inability to follow the safety rule is a big red flag.
●       Fisting (FF)
How far are you willing to stretch your anus for sexual pleasure? If you want to find out, then consider exploring fist fucking. Fist fucking, also known as fisting, is a sexual activity prevalent among gay men that involves inserting a hand into the anus until the whole fist is swallowed. If done right, fisting has the potential to stimulate a powerful, full-body orgasm that will make you feel like it's your first time. If it's your first time experimenting with fisting, find a skilled partner to take you through the process. The last thing you need in your back is an insensitive jerk shoving his meaty fingers up your anus. Can you imagine the tearing that can happen, not to mention the pain and ruined experience?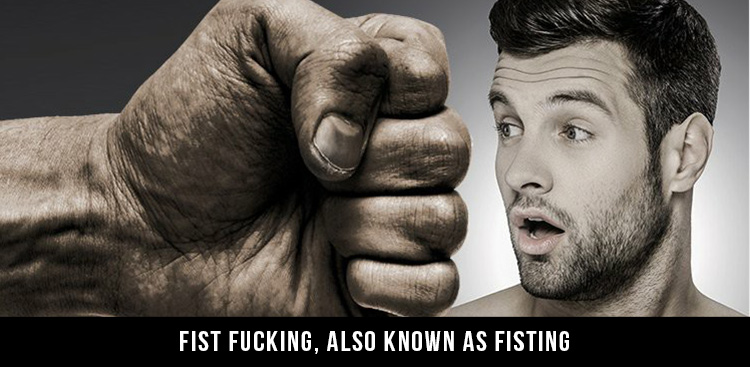 Ideally, start with small anal toys and gradually increase the size of the toys until you get used to having something substantial back there. When you are ready to work to experience the mighty fist, get lots( and I mean lots) of lube, and work your way up there finger by finger. Fisting is not a marathon. If your hand doesn't fit the first time, it's totally okay. If all you are able to do the first time is insert your fingers in your partner's derriere, Celebrate the small wins. With time, he will be begging you to slide your hand all the way to the elbow.
●       Dominant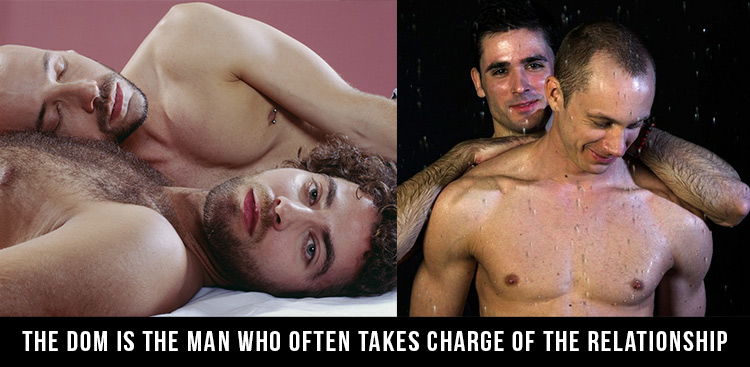 Most gay relationships have a dominant-submissive dynamic that influences the sexual role each partner takes in a relationship. The dominant/dom is the man who often takes charge of the relationship, especially in the bedroom. A typical dom is muscular, sexually experienced, and a natural leader. In the gay community, a dom can go by common slang such as daddy, master, mister, or sir. If you like taking charge and directing a sexual scene, you most likely identify as a dom.
●       Scene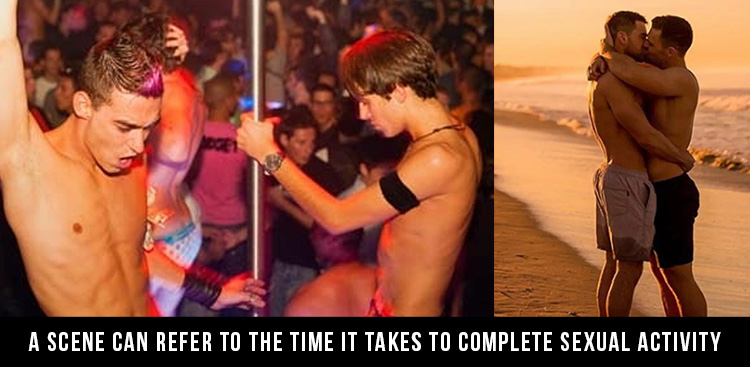 What does it mean when someone invites you to a scene in the kink world? Well, it all depends on the content of the conversation. A scene can refer to the time it takes to complete sexual activity. An invitation to a scene can mean that someone wants to engage in a particular sexual play with you. A scene can take anywhere between a couple of minutes to more than 24 hours. If you are submissive, have a conversation with your dog to set scene limits that will dictate how long the scene will take. For instance, if a scene involves breath play, you can set a time limit of 10-15 minutes and gradually increase the scene limits as you gain more experience.
●       Candle play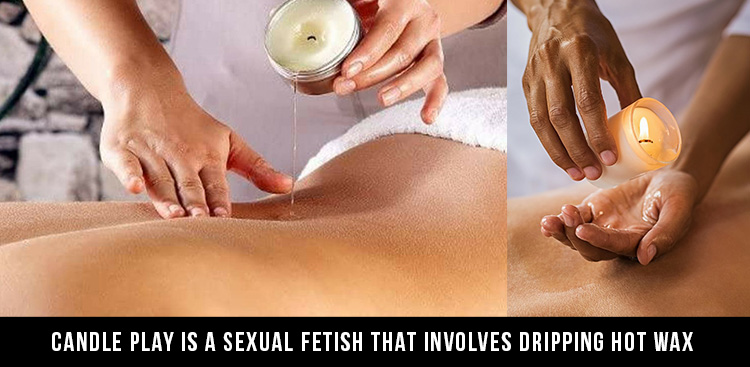 Candle play is a sexual fetish that involves dripping hot wax on someone to stimulate sexual pleasure. If you are a dom, you can slowly drip hot wax on your partner, creating pain that results in enhanced sexual stimulation. You can experiment with candy play exclusively or as part of various BDSM scenes, such as sensation play or edge play. When selecting a candle for your scene, choose something that has a pleasant smell and doesn't leave permanent marks on your partner's skin.
●       Leather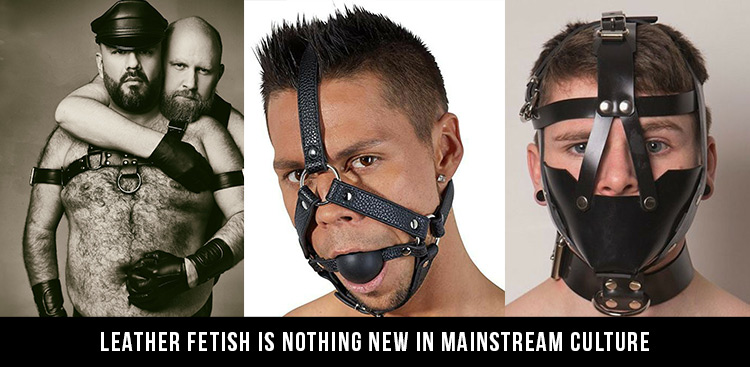 Thanks to gay bars and pop culture, a leather fetish is nothing new in mainstream culture. If you get sexually excited at the feel, touch, sight, or smell of leather, you are an honorary member of the leather fetish community.
●       Limits
Limits in the gay community are put in place to ensure you are comfortable with whatever sexual activities will take place, especially if you are a sub. A limit is a point beyond which you are not willing to go. Before engaging in any form of kinky behavior, have a conversation with your partner to set boundaries that you are not willing to compromise. Understand and communicate your hard and soft limits and vice versa.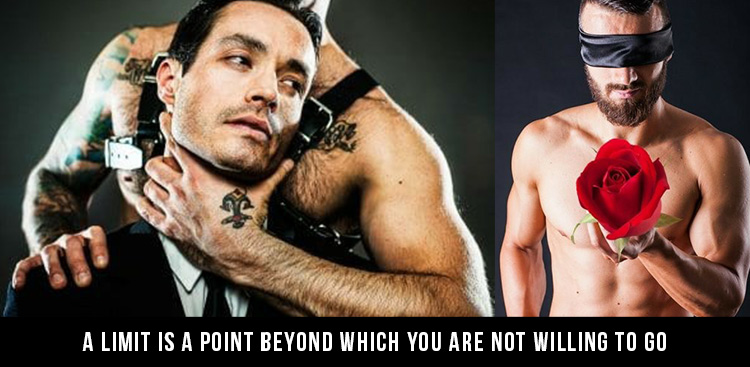 Hard kink limits are things you are not willing to compromise on. For instance, if you are unwilling to engage in any play involving blood, you can stop the scene play the moment you spot blood. A soft limit is something you are willing to do under specific circumstances. For instance, you can agree to do breath or impact play with your partner only under the supervision of an experienced dom.
●       S & M or S/M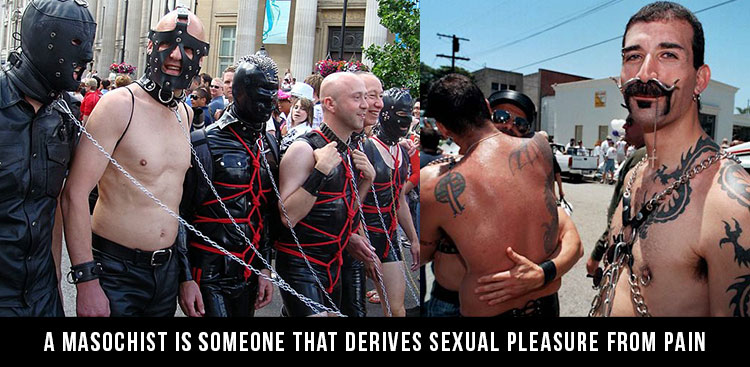 The S stands for sadism, and M for masochism. If inflicting pain on others stimulates your sexual arousal, you may have a sadistic fetish. A masochist is someone that derives sexual pleasure from pain. If you enjoy using toys that result in painful sensory stimulations, you are a masochist.
Conclusion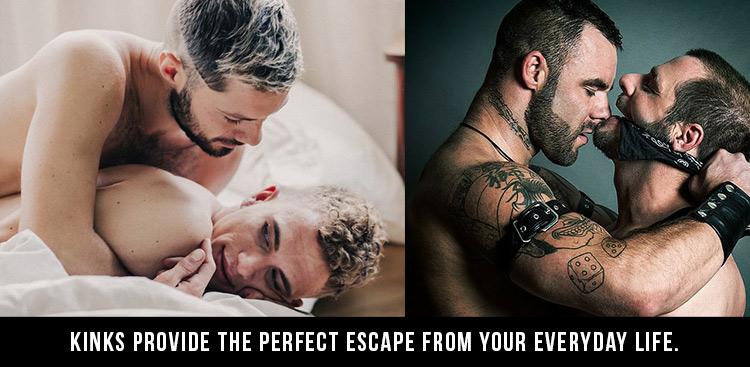 The kink community is alive and flourishing within the queer community. As more people find the courage to explore sexual practices that contravene traditional sexual practices, it has become easier to explore kink and fetishes, escaping the trappings of boring sex life. Whether you like licking body hair to stimulate sexual pleasure or using zip ties during sex, kinks provide the perfect escape from your everyday life.