Are you aware that leather significantly influences how gay men experience BDSM? Over the years, leather has become part of the queer identity, holding a significant historical, political, and cultural meaning. Today, leather is virtually synonymous with gay people, especially those within the BDSM culture. From leather clothing, leather shoes, and BDSM equipment to leather bars, leather is a significant emblem in the gay and BDSM communities. In this article, we will explore the history of leather and how it shapes BDSM for gay men.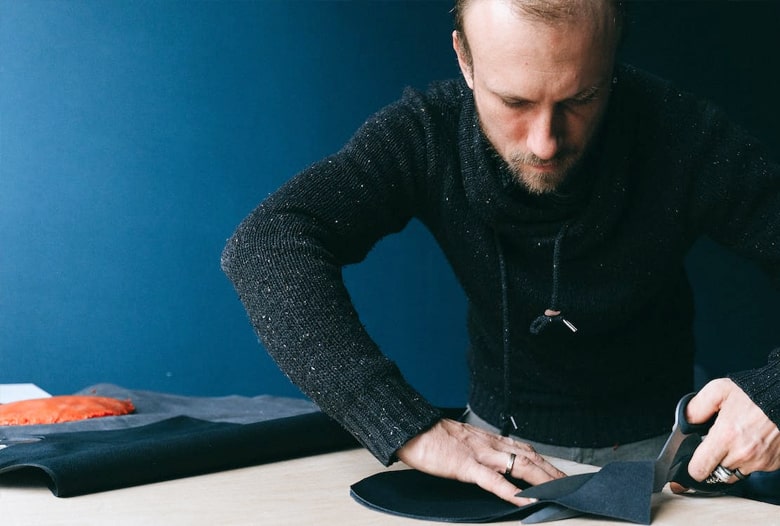 A brief history of leather
To understand the significant impact leather has on the lives of gay men in the BDSM community, you need to learn its important history in the queer community. The leather culture became popular during the late 1940s and early 50s. After World War II, war veterans, most of them men, were looking for ways to overcome post-war effects, including trauma, fitting in, hardships, and identity crises. With the loss of structure the military could provide, most men felt lost and nostalgic for the comradeship war could provide, which led to the birth of motorcycle clubs.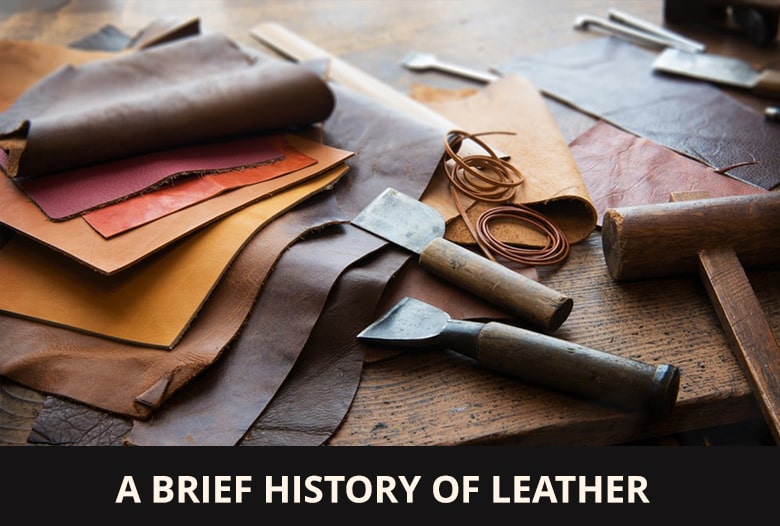 Most motorcycle clubs had a code of conduct that provided a sense of brotherhood and belonging to men who had been through similar experiences. The motorcycle clubs centered around motorcycles and leather apparel, including leather jackets, vests, patches, and boots, which were symbols of a shared identity. The leather culture became popular as more men joined motorcycle clubs and began to wear leather while riding motorcycles and in their everyday lives.
As the leather subculture grew, it began to attract men looking for ways to explore their sexuality and break free from compulsory heterosexuality. Leather clubs became a safe space where men could explore various forms of sexual kinds without fear of judgment or persecution. Leather bars inspired the creation of gay bars, which became safe spaces for gay men to explore their sexuality. One of the most famous gay bars is the Stonewall Inn, New York City, which was ground zero for the LGBTQ+ rights movement. Today, leather is worn at pride events and other LGBTQ+ events and continues to symbolize sexual fluidity and liberation.
How leather shape BDSM for Gay Men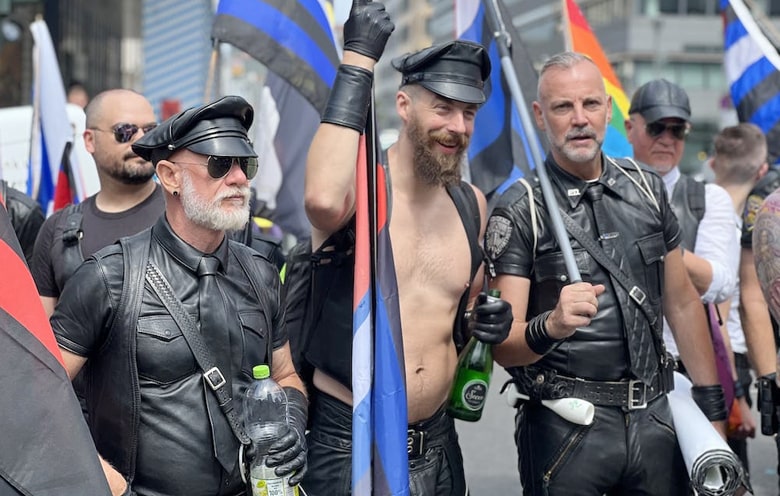 Leather has been an important symbol in the gay and BDSM communities for decades. As a gay man within the BDSM community, you are bound to interact with leather products at some point in your life. Whether it's through leather clothing, accessories, working in the fashion industry, or role-playing, leather will undoubtedly influence your life. It's safe to say without leather, BDSM and gay communities wouldn't be as awesome as they are today. So, how does leather shape BDSM for gay men?
Here are different ways leather shapes BDSM for gay men:
·         Leather is a fetish or a kink for many gay men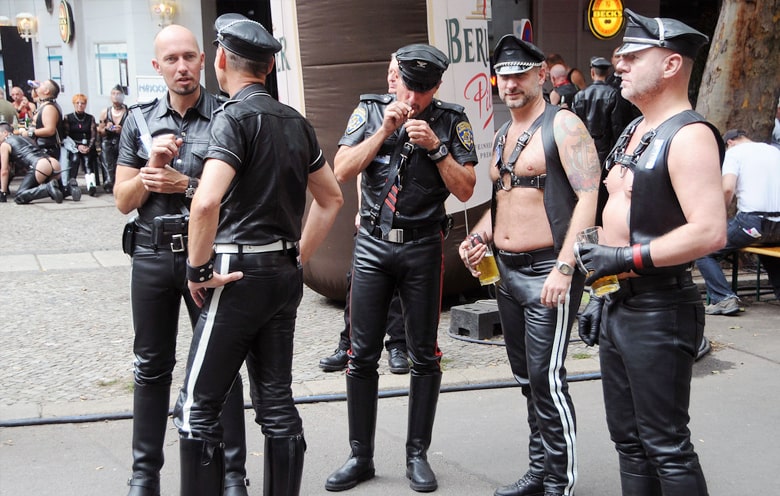 Having a leather fetish is one of the most intoxicating experiences you can have as a gay man. Leather is a highly intoxicating material in BDSM because it's one of the few items that can engage all your five senses, giving you a sensory overload during scenes. First, the smell of leather is like an aphrodisiac for gay men that get turned on by smell. If your sexual excitement hits the roof when you smell unique materials, using leather in BDSM activities will make you feel like you are superman on steroids. You can use raw leather that hasn't gone through the tanning process to experience fresh leather, which can be highly intoxicating.
Second, you can use leather to heighten sexual arousal using your sense of touch. Tanned leather is highly arousing, especially when incorporated into various BDSM practices, including role-playing, bondage, or sensory play. Imagine the sensation of cold leather caressing your skin from head to toe during temperature play. Sounds heavenly, right? Whether you are into animal play, bondage, humiliation, or other elements of BDSM, using leather to boost your sexual arousal is fun and rewarding.
·         Leather inspires BDSM fantasies for gay men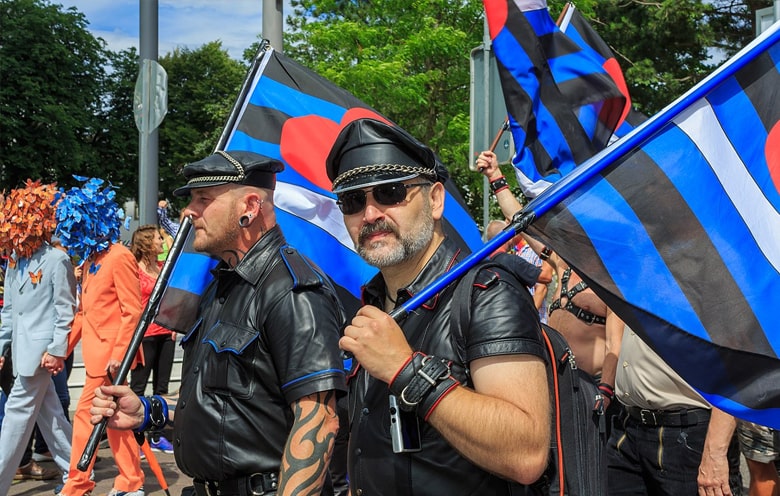 Do you have a kink or fetish you have been dying to explore? How many of your fantasies involve leather gadgets or clothing? Leather clothing and accessories, such as jackets, boots, and harnesses, are often associated with a rugged, masculine identity in the gay community. While gay fantasies are personal for every guy, most have common themes of sexiness, masculinity, power, and strength. As a gay man, wearing leather can make you feel more confident in your skin, reducing the pressure to make you fit into traditional gender roles.
Because of toxic masculinity, homophobia, or expectations of compulsory heterosexuality, gay men are likelier to experience powerlessness and helplessness than their straight counterparts. It's, therefore, not surprising that gay men's fantasies lean towards leather and leather-inspired stereotypes. From wanting to hook up with hot firefighters and police officers to an unhealthy obsession with leather-clad hotties, most gay men's fantasies are ridiculously leathery.
·         Leather adds style to BDSM culture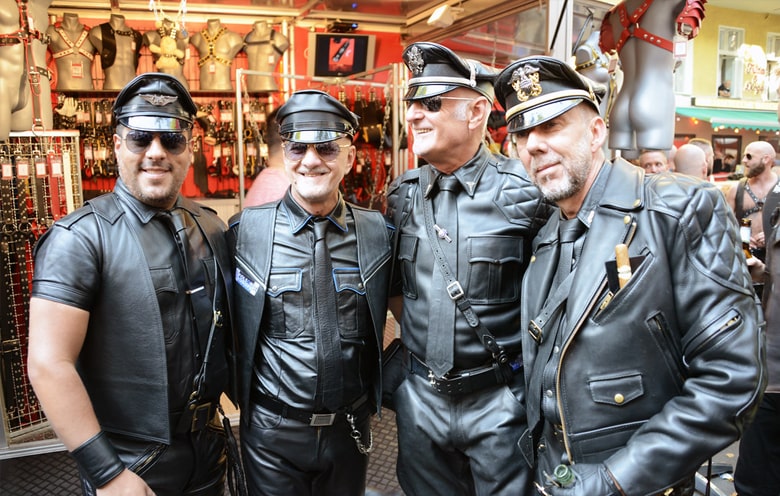 Is there anything gay men can't do in style? And don't say sports because some stereotypes are just ignorant. Whether working, eating, having sex, or simply existing, gay men do everything in style. While most gay men are stylish and cute, they are ridiculously sexy in leather. Wearing leather in BDSM makes you cooler and more empowered, giving you a mysterious persona that attracts the right people to your circle.
Keep in mind that in the BDSM and gay community, your clothes and accessories create an impression about who and what you are. For instance, wearing a leather collar creates the perception that you are a submissive who belongs to a dom. Wearing cuffs or nozzles tells people you are open to pet play, so don't be surprised if someone calls you a puppy.
You can use leather items to express your individuality within the BDSM community. While most people associate BDSM with dark colors, it isn't against the law to play around with vibrant colors. Leather comes in shapes, colors, and patterns, so don't be afraid to play with different leather styles. Depending on your mood or preference, you can incorporate different colors in your leather collection, including gold to convey power, purple for royalty, or red for danger or passion.
·         Leather provides a sense of belonging for gay men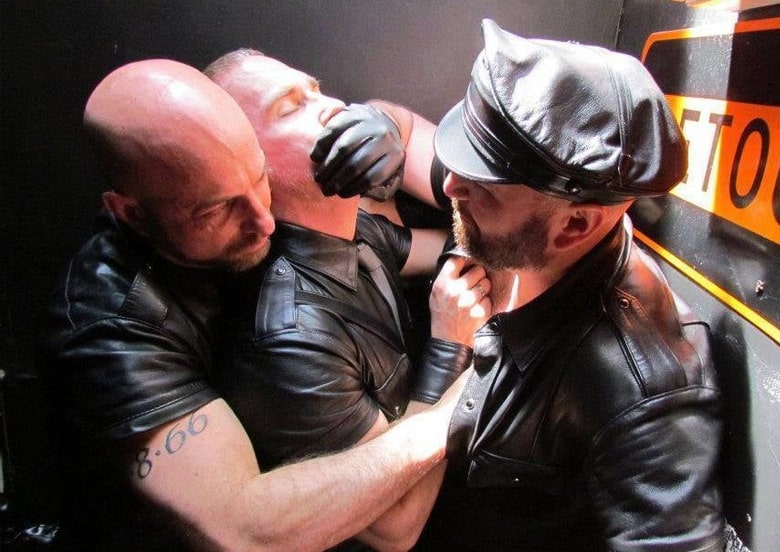 Leather is popular among gay men is it provides a sense of belonging. Because of your sexuality, you may experience exclusion, homophobia, or persecution, which can be isolating and lonely. As a gay person, a leather bar or club can be a safe place to explore your sexuality, especially if you come from communities that frown upon non-traditional lifestyles. You can wear clothing and accessories as a way to signal your affiliation with the leather community, making it easier to feel like part of the community and more connected to like-minded individuals. You can also use leather spaces, including clubs and events, to explore your BDSM interests since most members practice various forms of BDSM.
·         Leather culture promotes inclusivity within the BDSM community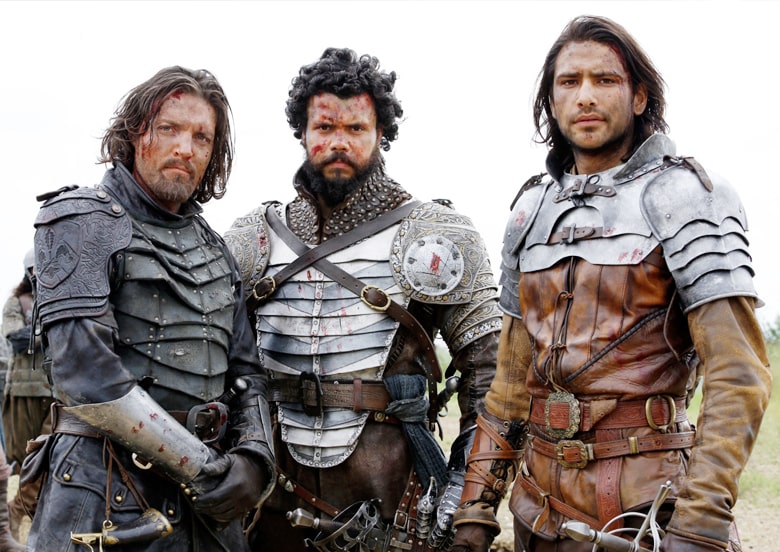 The leather culture encompasses everything that is important in the gay community. From dress codes, bucking tradition, social events, and providing a sense of community to culture-specific lingo, the leather community is the blueprint that inspired the birth of the queer community. The leather culture emerged in the post-WWII era when mainstream society was very conservative and repressive towards homosexuality. At a time when non-traditional sexuality was taboo, the leather men gave gay men a safe place to explore their unique identities.
Since the gay culture shares similar values with the leather subculture, it's not surprising that it's one of the most accepting communities globally. Leather men often gather at events, including conventions, leather pride parades, and leather bar nights, to celebrate their shared culture, something that gay people excel at. Thanks to the wonderful example set by the leather community, gay men are more accepting of each other. As a gay man, you can show up for a pride event without fear of judgment, courtesy of your sexuality or sexual interests.
·         Leather clothing and accessories in BDSM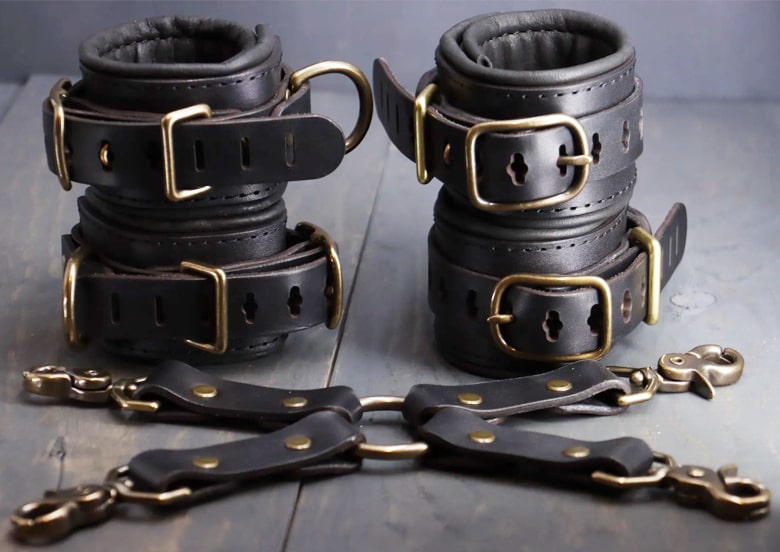 One of the most visible ways that leather influences BDSM for gay men is through clothing. Leather harnesses, vests, chaps, and boots are all iconic pieces of clothing that gay men in the BDSM community commonly wear. The great thing about purchasing leather items is that you can also use them in your everyday life. You can incorporate some BDSM items into your style, giving you an exceptional sense of style and individuality. For instance, you can pair a chest harness with a tux for an official event.
In addition, leather accessories, including collars, cuffs, belts, and leashes, are also popular in the BDSM community. You can use various leather accessories, such as cuffs and gags, to establish power dynamics with your partner during role play.
 Conclusion
Leather is a powerful symbol in the BDSM community for gay men. It represents strength, masculinity, and power, and it can be used in a variety of ways to enhance BDSM scenes and sexual activities. Whether it is through clothing, accessories, or culture, leather strongly influences the BDSM community and will continue to be an important part of it for years to come.