In its simplest terms, hentai manga is a comic genre that portrays varying levels of erotic and explicit acts. Gay hentai manga, as its name suggests, has homosexual main characters in their plots. Because they address relevant issues and other details about the queer community, they are enjoyed by hetero and homo audiences alike.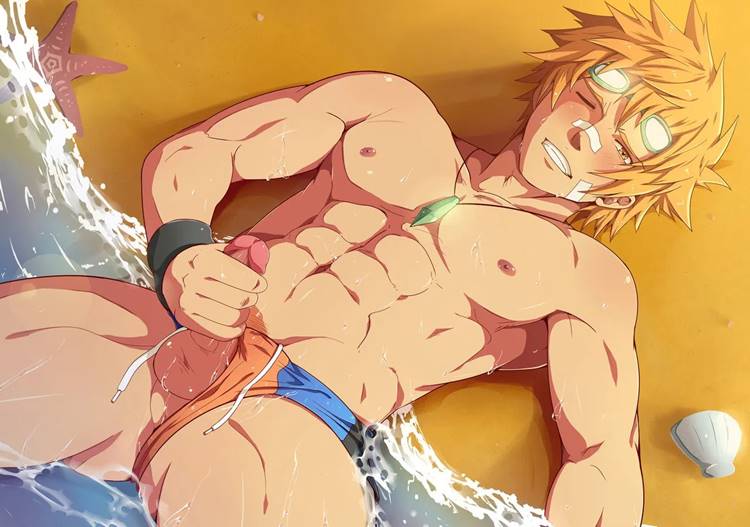 However, it's not only great entertainment for anyone in the LGBTQ+ spectrum. Mangas also serve as excellent reference materials presented on paper and online to help anyone on their journey to sexual self-discovery. Please review our article to understand the basics of gay hentai, with excellent recommendations!
What Is Gay Hentai Manga?
"Manga" alludes to Japanese comic books and novels. It came from two Japanese words: "man" (whimsical) and "ga" (pictures). Chinese use "manhua" while Koreans use "manhwa," but they pertain to the same meaning. It's a very well-received Japanese entertainment media. So much so that many anime or Japanese animations use manga titles for their productions and adaptations.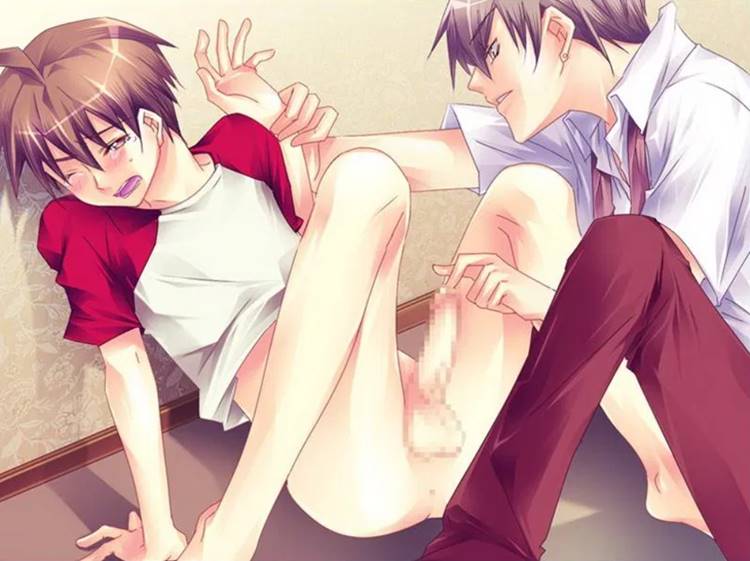 Although many collect physical copies of mangas, individuals who don't have the space and resources find it hard to. This is especially the case for people outside of Japan who can't read Japanese texts and instead wait for unofficial translations from volunteer groups with the same interest. These groups also make mangas available online.
Today, there is something for everyone in every manga genre, including the gay (yaoi) and lesbian (yuri) categories. Because there's a constant and significant demand for these mangas, some web pages dedicate their sites to making it possible for consumers to access these materials for free.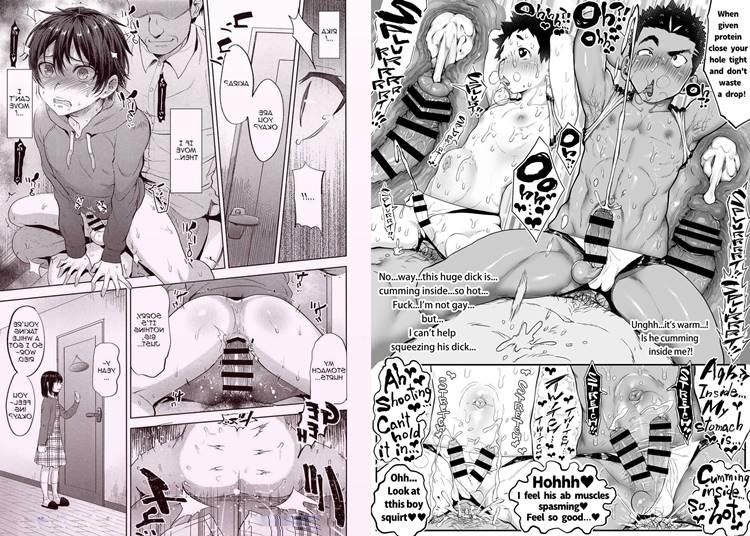 Other Hentai Manga Terms
When reading manga, it's critical to see the offered tags before clicking on the link. These tags are vital, especially for readers who want to avoid certain scenes, tropes, or events that some might find offensive, disturbing, or triggering.
Here are some terms you need to be familiar with before you jump to trying gay hentai manga:
Shounen-ai
Shounen-ai translates to "Boys' Love." These mangas often depict stories of gay couples without showing explicit scenes.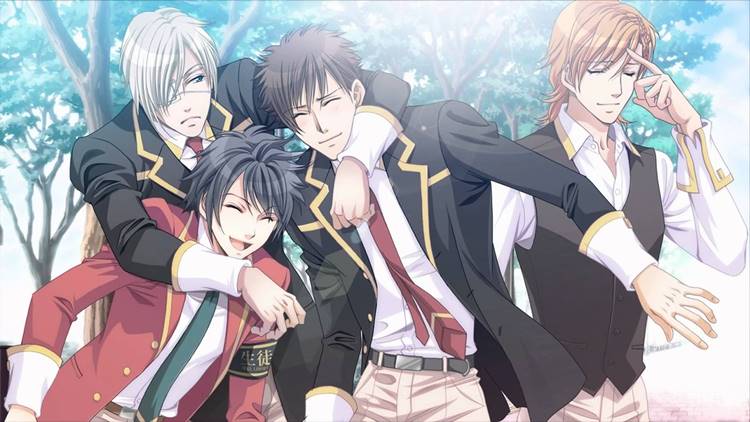 Shoujo-ai
Akin to shounen-ai, shoujo-ai, or "Girls' Love," portrays girl-on-girl relationships. This genre illustrates women's bonds, minus any graphic sexual relations.
Yaoi
If you want to see NSFW panels, go for mangas with the "yaoi" tag. These materials can follow a proper plot and stretch over several chapters to show the development of the characters' relationships or be one-shots with no cohesive story, focusing instead on sex scenes.
yuri
Yuri is the same as yaoi, but it features lesbian couples.
top or seme
For male x male affairs in manga and anime, seme refers to the dominant partner. He's the one who usually leads the uke during sex or in their relationship in general. In kanji, "seme" means "to attack."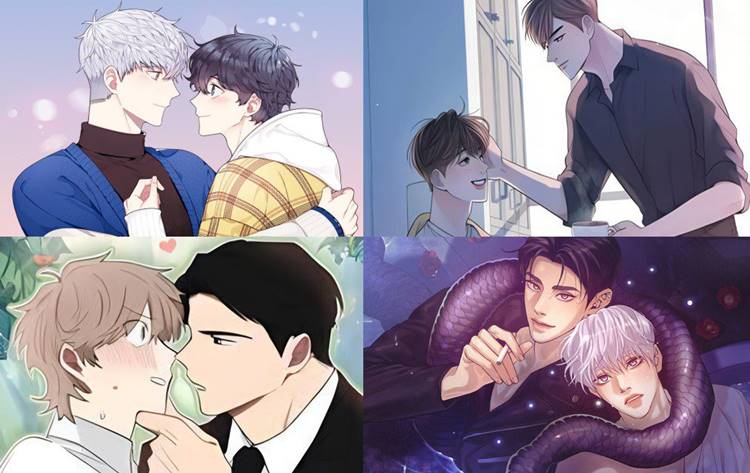 bottom or uke
True to its kanji, uke means "to receive," hinting at the participant who bottoms. They can also refer to the more docile partner.
Switch or Riba
Riba is the shorthand katakana of "reversible." It denotes the central pairing having no strict positions when they're having sex.
doujinshi
Doujins are mangas created by fans for fans. It uses characters in an established adaptation and often pictures erotic connections between popular pairings within that series. An example will be a manga with illustrations of Cloud and Sephiroth (Final Fantasy) in graphic relations.
Why Guys Like Gay Hentai Manga?
Gay hentai manga incorporates beautiful depictions of homosexual relations. Unlike live-action porn videos or American-style comics, mangas make love-making more appealing. With characters in perfect proportions and handsome faces, the materials presented in manga panels make guys' erotic dreams of the flesh come true.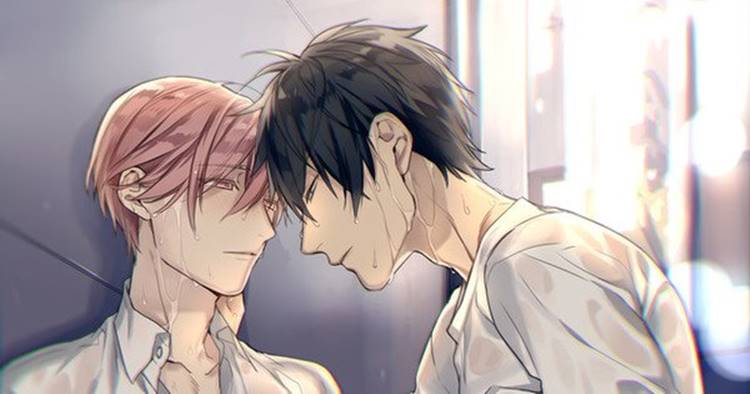 Because there is a myriad of free hentai and gay hentai manga available online, you can find every imaginable scenario with a complete storyline that will not leave you hanging. Gay hentai manga and its complex and detailed storylines also offer a break from reality so every reader can sit back and relax.
As previously mentioned, genres available on gay hentai manga websites are countless. Some of the sought-after categories are:
Slice-of-Life
Mangas portraying real-life scenarios are for readers who want to connect to the characters more deeply. Those with realistic settings can be simple such as school or office life, or complex, outlining turbulent family dynamics regarding the characters' homosexuality. If you're interested in how sex happens in reality, slice-of-life mangas are a great way to know more.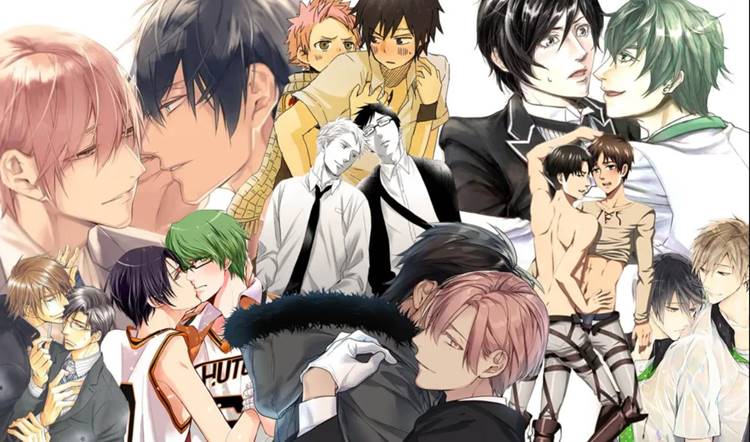 Superhero
Superhero gay hentai mangas are often exaggerated in showing the characters' spectacular body builds, such as big chests and ample butts. You'll likely see "bara" or muscular men drawn more realistically, closer to those you see in porn videos.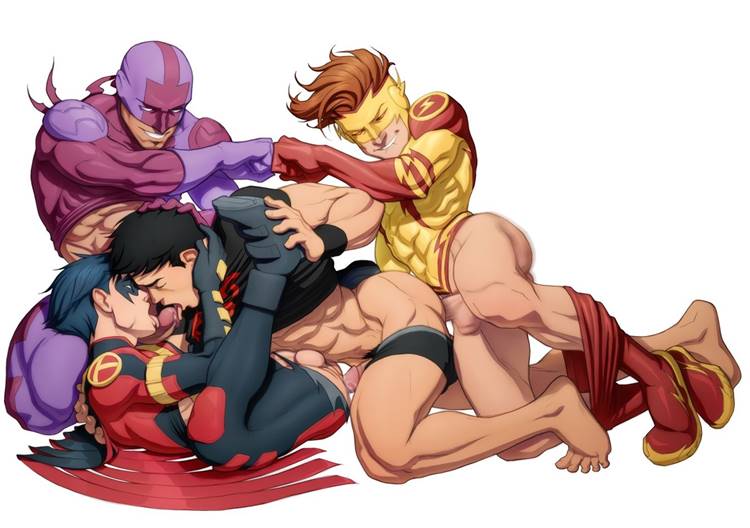 Animals (Dragon, Dog, Pig, Etc.)
A prominent hentai manga trope consists of characters with animal features. These characters can depict mythical creatures from Japanese lores like the tanuki (raccoon dog), kitsune (fox), Tatsu (dragon), and others. Domestic animals are also included, with the manga characters having animal ears and tails.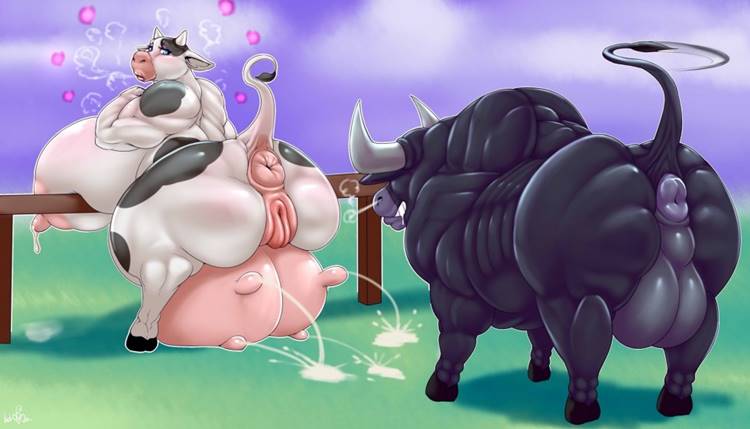 This category also takes advantage of the kink trope with Omegaverse or Alpha/Beta/Omega dynamics, where characters have animal-like tendencies, especially in heightened sex drive used in mating. Some also show Mpreg or Male pregnancy.
BDSM
Many manga titles accurately exhibit how BDSM works. Some even include the characters' reasons why they find it arousing. However, on the same note, some mangas remove big chunks of proper BDSM play. So if you want to know how BDSM works correctly, you need more research materials. Read guides such as Sexual Bondage for Beginners.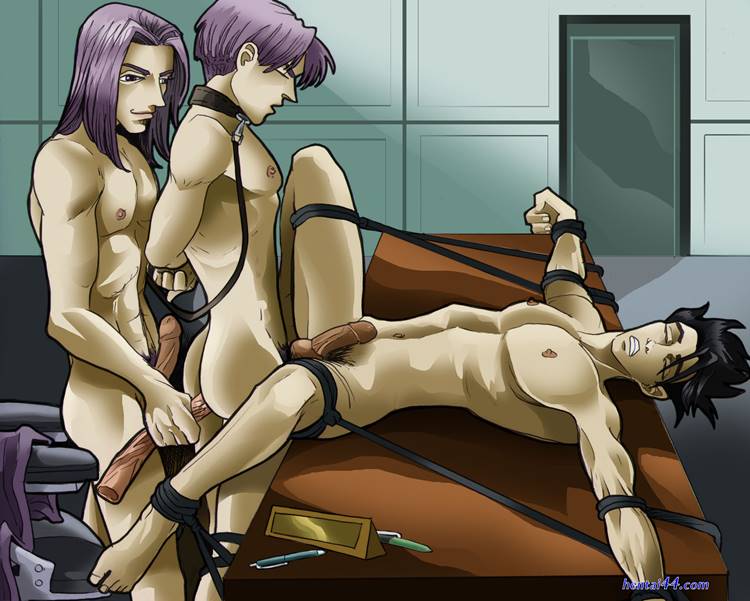 Kinks
If you're searching for specific unorthodox fetishes, various kinks are also depicted in mangas. Although kinks may refer to objects like stockings, lingerie, and cross-dressing, you can also find kinks related to other interests such as foot play, exhibitionism, and dirty talk.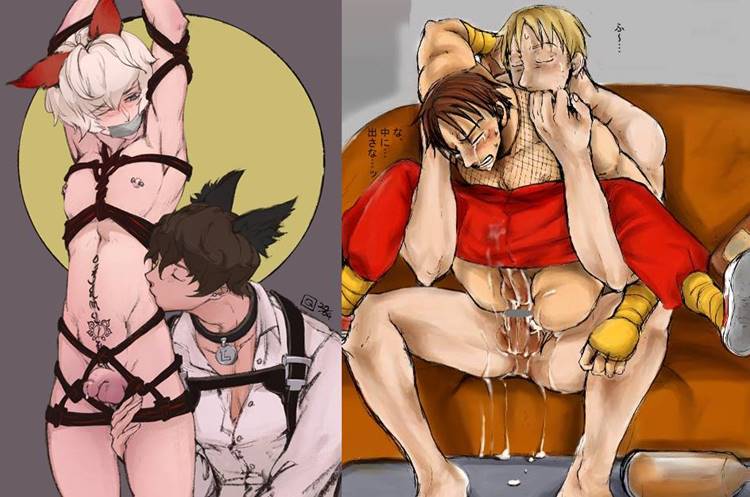 How to Access Gay Hentai Mangas
In most cases, you can read gay hentai mangas by browsing websites and pages dedicated to it. However, suppose you want to be able to bookmark your favorite one-shots in your intended galleries for future rereading or get the hottest updates on ongoing titles. In that case, you need to create an account on your chosen website.
You must pick a username and pair it with a strong password. With an account, you'll have daily updates and other notifications.
Gay Hentai Mangas Titles To Try
See the list below for some of the best complete gay hentai manga series you can read today:
Tags: Yaoi, Orgy (4P), Eventual Romance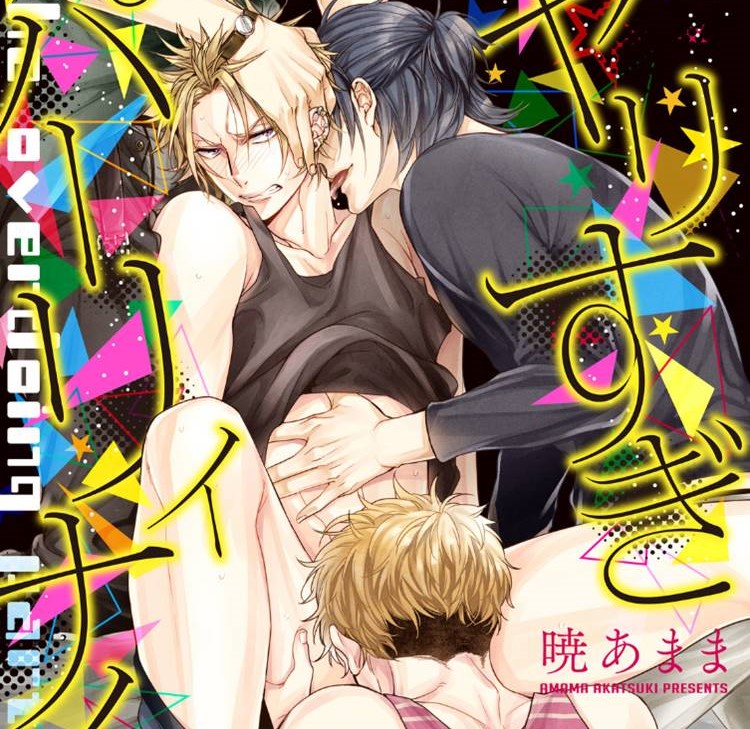 Just some college boys are looking forward to meeting girls until the ladies cancel on them. Having nothing to do, they end up drinking together and letting their libido take control. Check "The Overdoing Party Night" if you enjoy foursome action.
Tags: Yaoi, Slice-of-Life, Romance, Comedy
Sudou has it all — wealth, good looks, popularity. In some Kishi, an introverted classmate can never get attention, no matter what he does. But why does Sudou wants Kishi's attention anyway? "Sick" is a lighthearted and sweet manga following two high school sweethearts through their journey of self-discovery and falling in love.
Tags: Yaoi, Romance, Slice-of-Life, Drama, Mature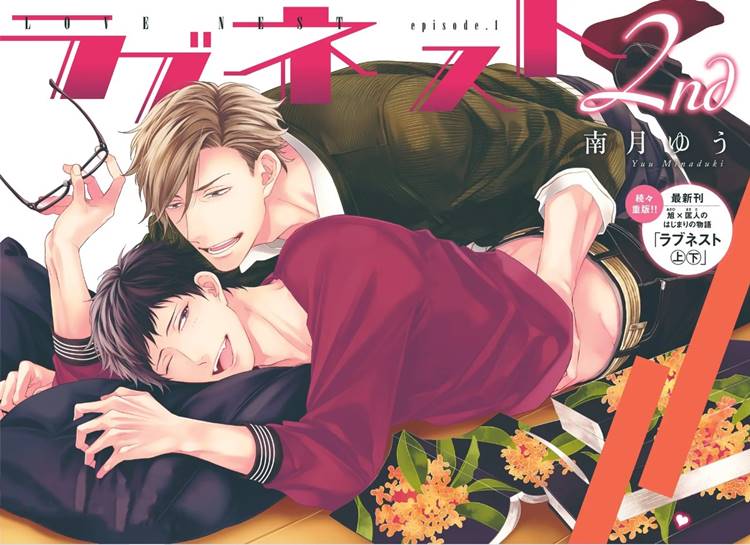 "Love Nest," tells the story of Hoizumi, who's trying to find himself and discover his sexuality after being brokenhearted. He's then offered a place to stay by the owner of a gay bar he frequents, not knowing he'll have to share it with a roommate named Asahi. This manga is perfect for anyone craving the generic "And They Were Roommates" trope but also paints how a realistic homosexual relationship blossoms.
Tags: Yaoi, Omegaverse, Drama, Romance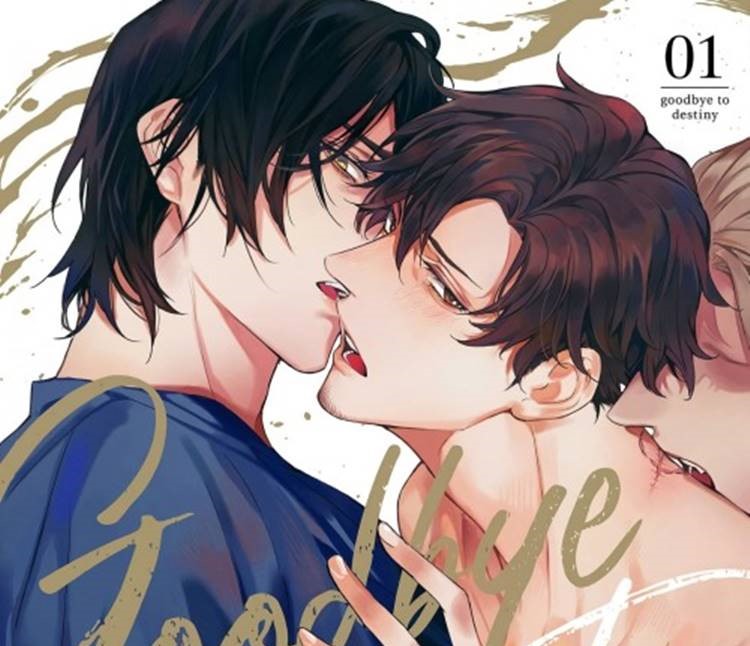 Mitsuya is an omega with irregular heat cycles. Thus he has no choice but to find alphas for one-night stands to control his urges. Then came Eiji, an alpha who saved him from a back alley and seemed immune to Mitsuya's pheromones. "Goodbye to Destiny" is about two strangers bound by fate: an alpha who has never been in love and an omega who's afraid to try.
Tags: Yaoi, Romance, Slice-of-Life, Bondage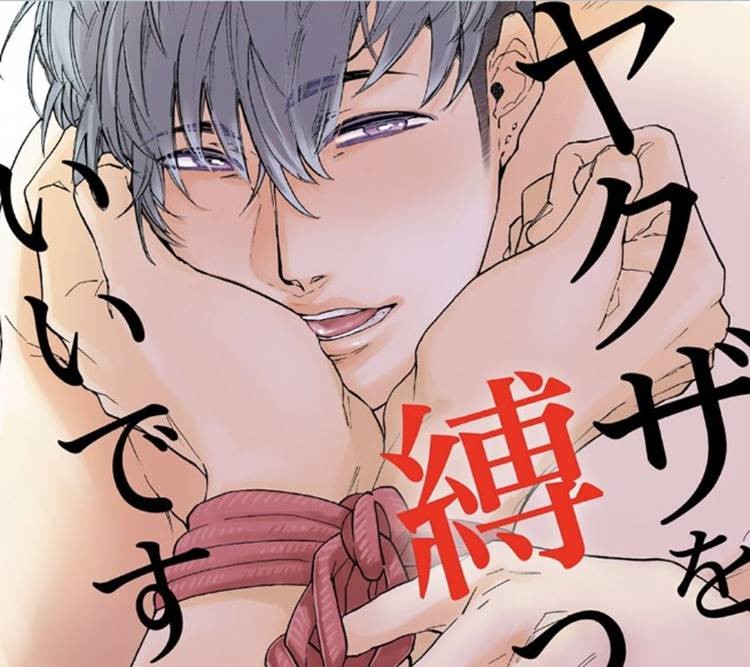 A rope artist and a yakuza are suddenly sharing a house — what more is left to ask? "Is it Okay to Perform Bondage on a Yakuza?" successfully illustrates how healthy Bondage is integrated into an intimate relationship — with trust, assurance, consent, and safety.
Tags: Yaoi, Drama, Bondage, Dubcon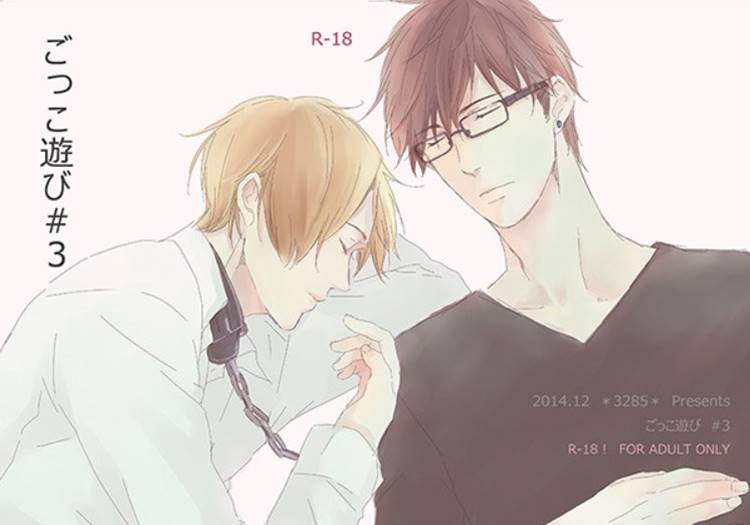 Unlike the previous recommendation, "SM Gokko" includes a pairing in the beginnings of their hardcore bondage journey and how they traverse the requirements of BDSM play. They start as strangers and eventually turn into lovers by the end of the book.
Tags: Yaoi, Romance, Supernatural, Animal Characteristics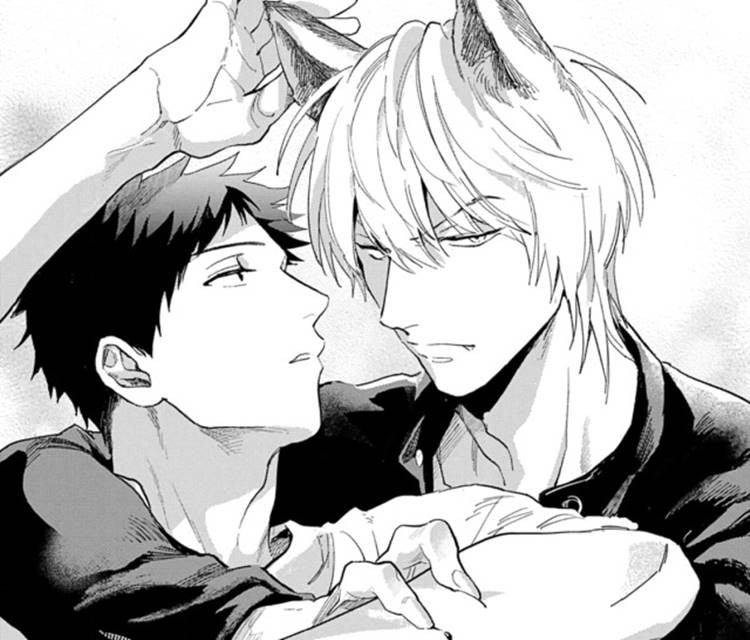 In a world where humans and half-beast half-humans exist, Haine, a half-wolf, falls in love with human Natsuo. Although Haine thinks humans are inferior, his feelings for Natsuo only intensify. If you're looking for excellent art, no conflict story, and want to drown yourself in fluff, read "Lovesickness of the Wolf."