BDSM is a lifestyle, and because it's not just a "naughty" word promising fun, it has several layers you need to understand first. If you want to add a zest to your sex life, whether to make it more exciting or add a new dimension, here are the things you need to know to help you in the bedroom and your relationship. 
What Are BDSM Sex Toys?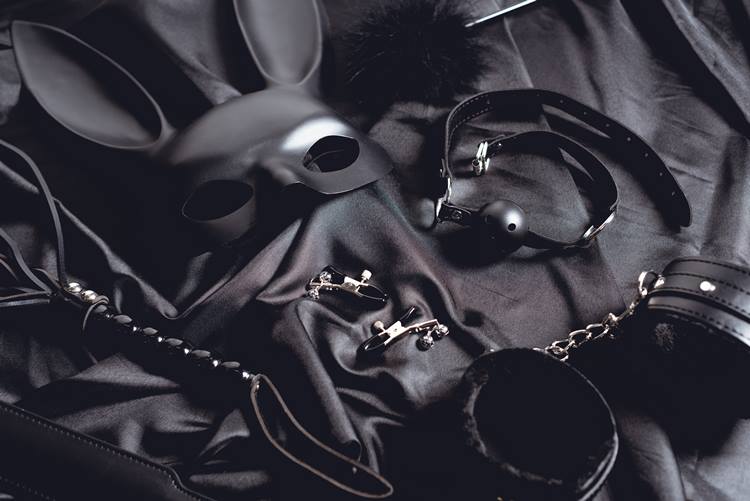 BDSM is an acronym for Bondage, Discipline (Dominance), Submission (Sadism), and Masochism. It usually involves toys; when done right, BDSM toys can turn up the heat in the bedroom. It can be:
Physical

, such as when one partner ties the other to the bedposts with scarves.

Psychological

, such as when one partner enjoys the feeling of being dominated.
Simple BDSM play is best for beginners since it's just an upgraded version of vanilla sex. But if you're looking for a rougher play, you'll need specialized toys for the trade.
Let's delve a little more into the bondage sex toys you most definitely need.
What Are the Best BDSM Sex Toys for Beginners?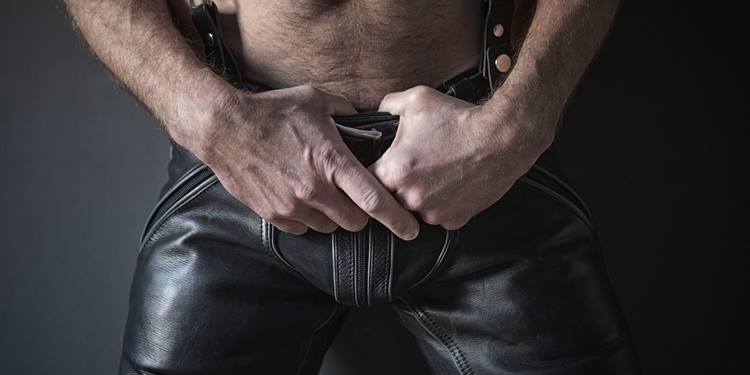 An excellent rule for beginners trying out sex toys is to start slow and be patient. Using new toys is exciting, but you must practice safety first and discuss what you and your partner are comfortable with.
Have your partner's consent and decide on a safe word, too. Your safe comment gives you a concrete signal whenever anyone wants to end the play.
Sensory Deprivation
Bondage equipment and restraints are some of the most popular BDSM toys online.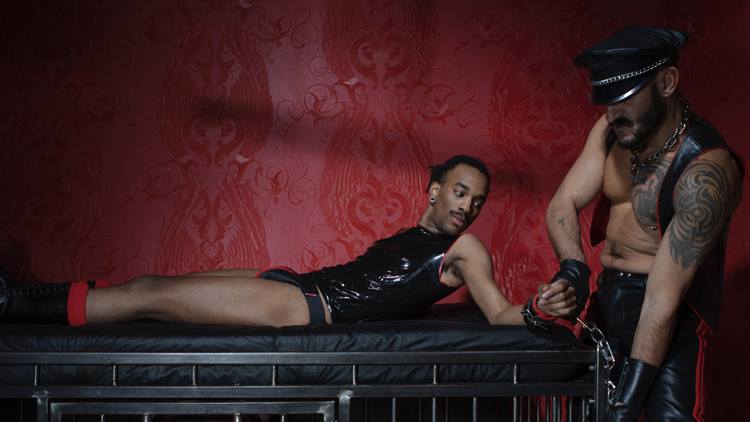 Blindfold
Limiting your senses lets you focus on other things. When you give up your sight, you'll be more alert to your partner's movements, making you more sensitive to any props you use during sex.
Subs enjoy the feeling of vulnerability while doms feel powerful. Plus, you can use anything as a blindfold — neckties, bows, even sleeping masks.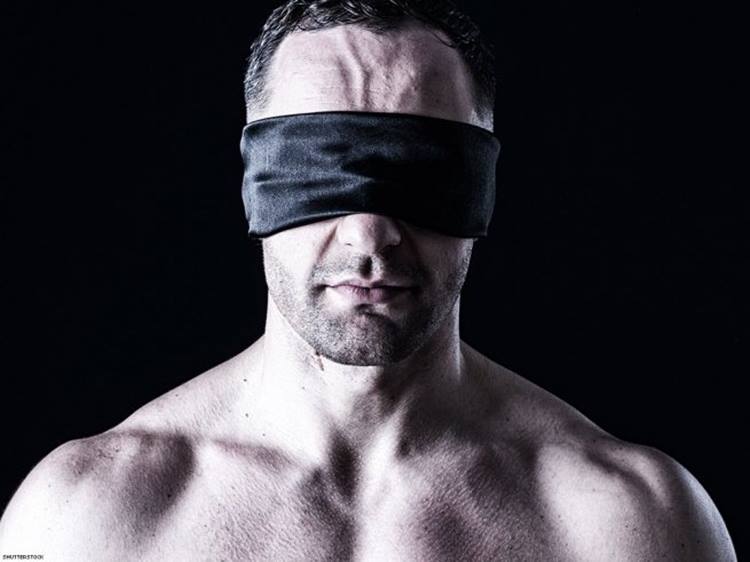 Bondage Hood
Take blindfolding to the next level with bondage hoods. These hoods cover your ears, nose, and sometimes, even your mouth. Some have an open mouth and eyes design, while some have zippers you can use to close these gaps whenever you want.
It's a type of head bondage that objectifies a partner and deprives the wearer of their hearing and vision.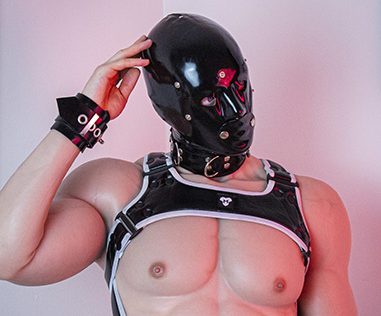 Images from Twitter@prince_rubber
Gas Mask
Like the bondage hood, gas masks limit the wearer's senses, making them feel dehumanized and isolated. Gas masks are also best if you want to hide your identity when you take a video of the play.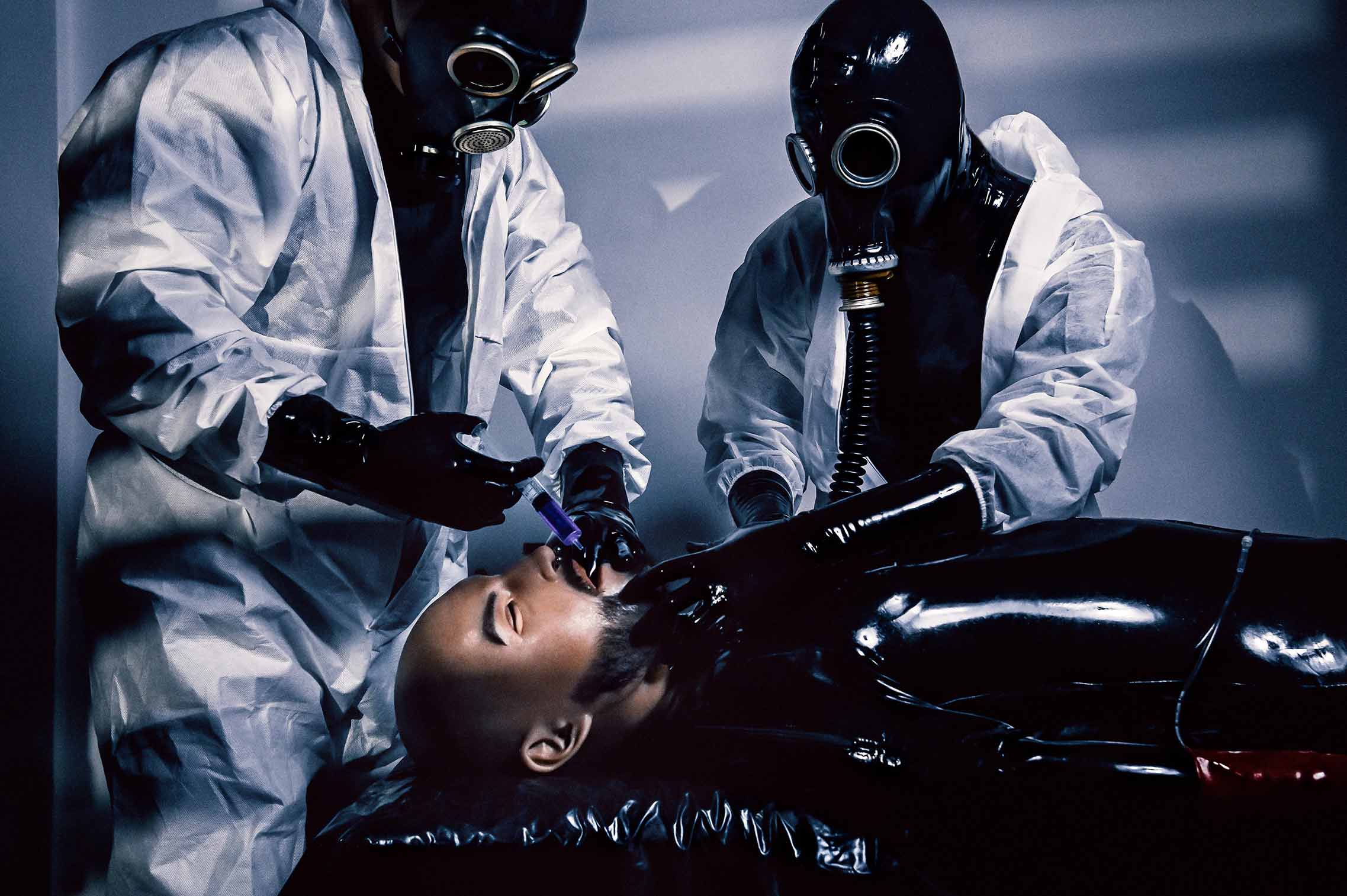 Images from Twitter@IntaGlove
Take roleplaying up a notch with muscle suits. These silicone suits immediately change your physique to look like the superhero you want to cosplay. They're also comfortable to wear during bondage play. Here's a guide on muscle suits and kinky sex.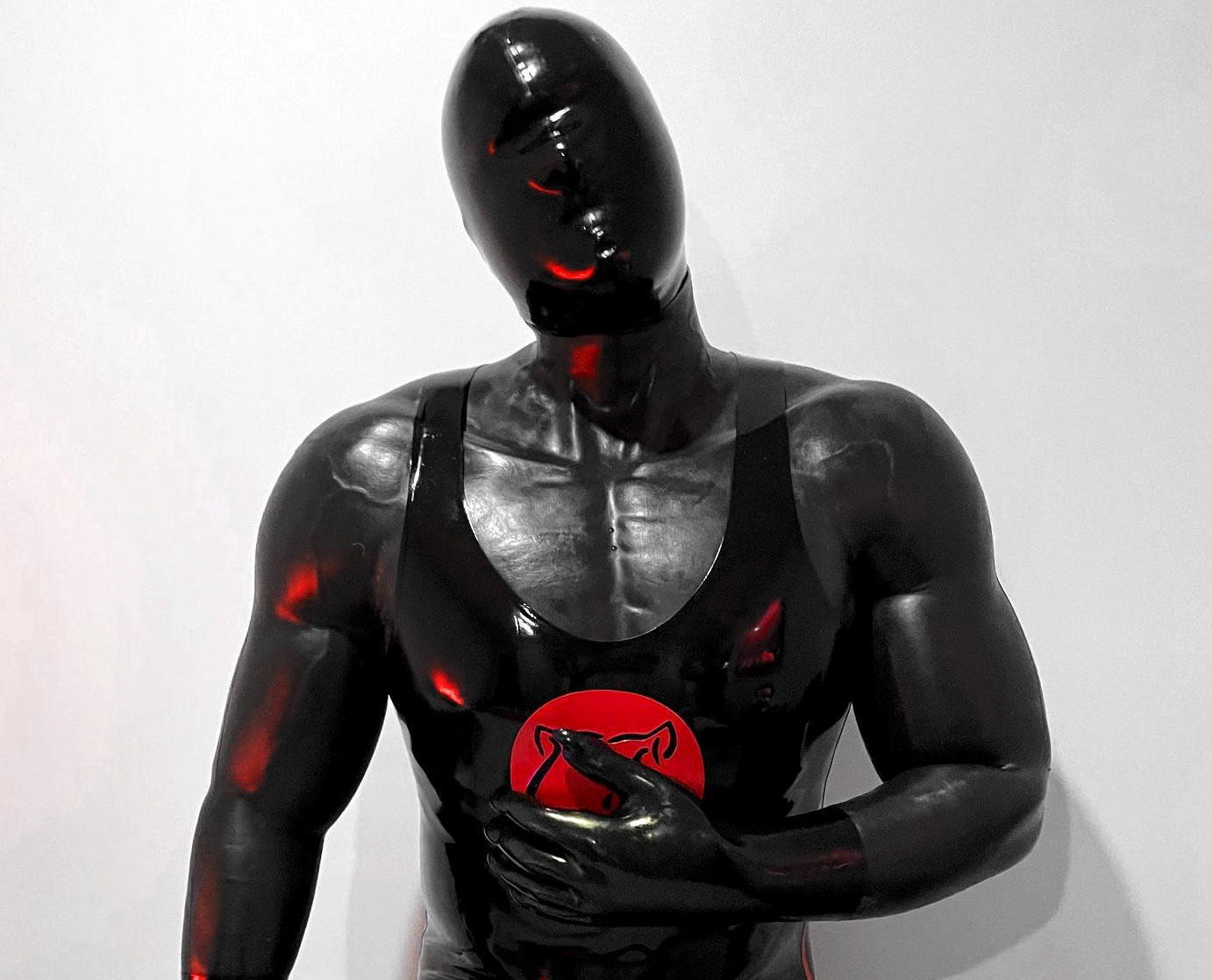 Images from Twitter@NZRubbered
Check out Smitizen's muscle suit with an attached dildo and pretend to be Channing Tatum in bed. Who wouldn't want that?
Physical Stimulation
Touch, tease, tickle. The following tools are the most straightforward BDSM toys to arouse your partner and get them to climax.
Butt Plug
Many designs are available to give your butt some love. Use these plugs to narrow the vagina or stimulate the prostate. Butt plugs are also perfect for beginners to get used to having something in their rectum and preparing for their partner's girth.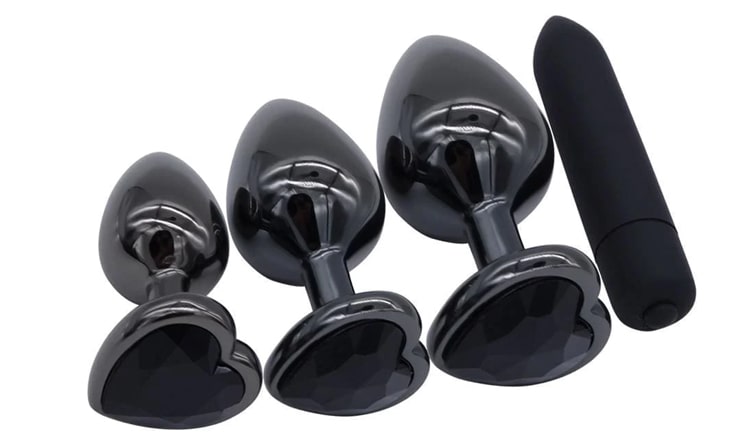 Flogger
If you're a fan of impact play or want to give it a shot, give the flogger a go. If spanking paddles are for your rear, floggers are for your back. The tassels of the flogger will provide a new and unique experience without wearing the flogger and the floggee.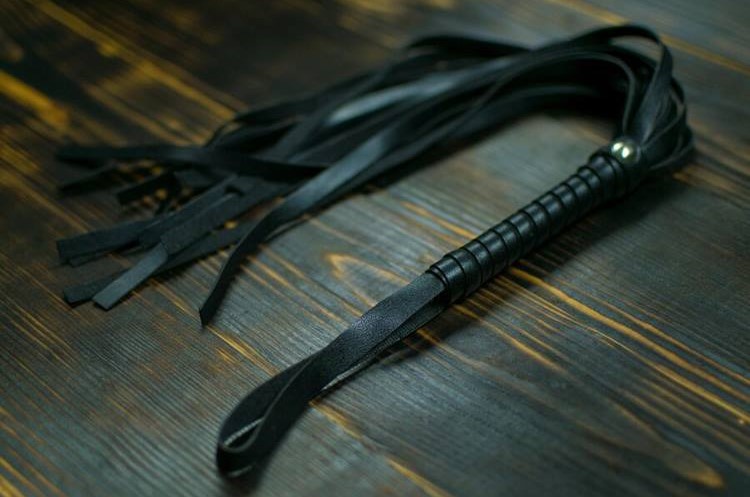 Vibrator
Vibrators come in many shapes and forms. Like plugs, you can use them during solo play or elevate sensations with your partner.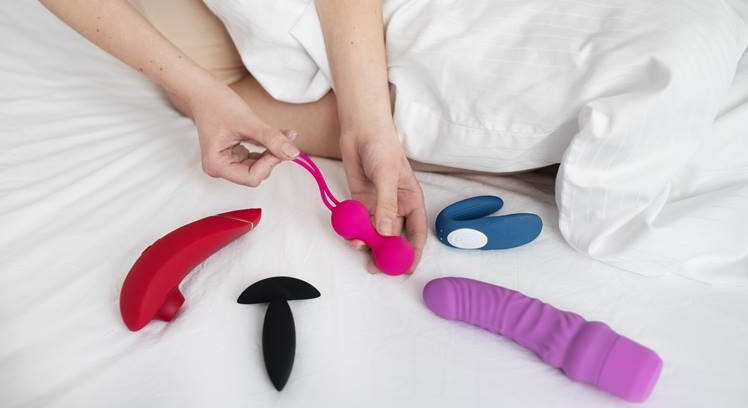 Nipple clamps
Nipple clamps pinch nipples and increase their sensitivity. Ultimately, the ongoing pain adds to sexual pleasure. These clamps can be in the clothespin, clover clamp, or tweezer clamp styles.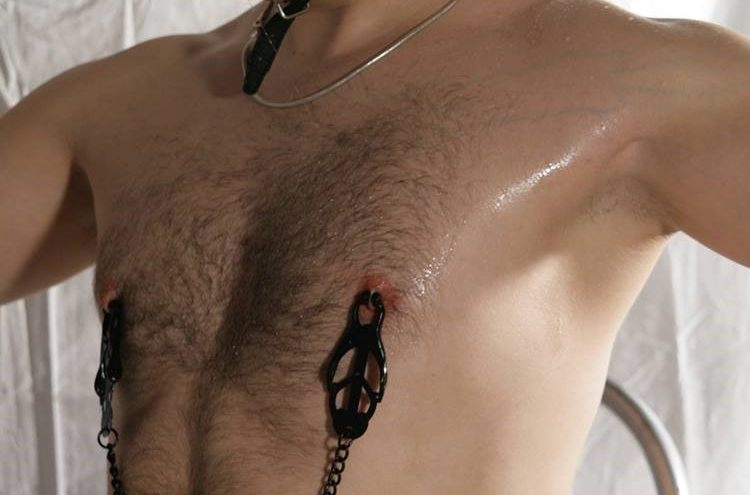 Finger Vibrators
Finger vibes wrap around the finger. Many finger vibrators are rough and can feel harsh when used raw against sensitive areas, so be sure to use lubricants. Use these vibrators and tease your lover by tracing them over nipples, hips, and inner thighs.
Feathers
Who knew feathers would somehow earn their place amongst the most beloved BDSM toys? Tickle torture gives way for gentle and romantic naught. A great pick to try is ostrich feathers with a crop at the end.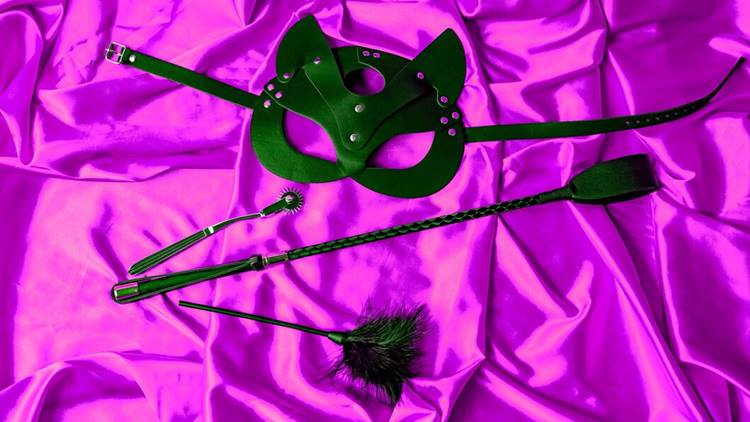 Candles
Leo's sex scene in Wolf of Wall Street showed how frisky candles could be. However, don't just grab any candle to drip wax onto your partner! Use low-temperature candles for the pain element to still be enjoyable.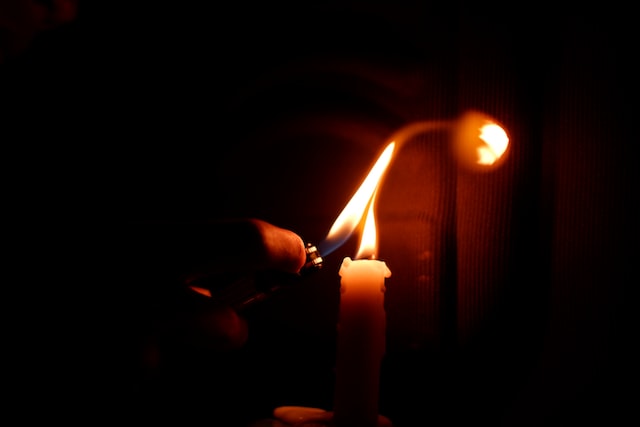 Fire Play
Connected to the previous toy, fire play's goal is to create short bursts of fiery excitement. Remember, direct contact between fire and skin is dangerous, so you need to be very careful.
You can use a candle, torch, alcohol, or a flaming whip for this edge play. Be sure you're not lighting up hair or clothes; wet towels and fire extinguishers must always be close by.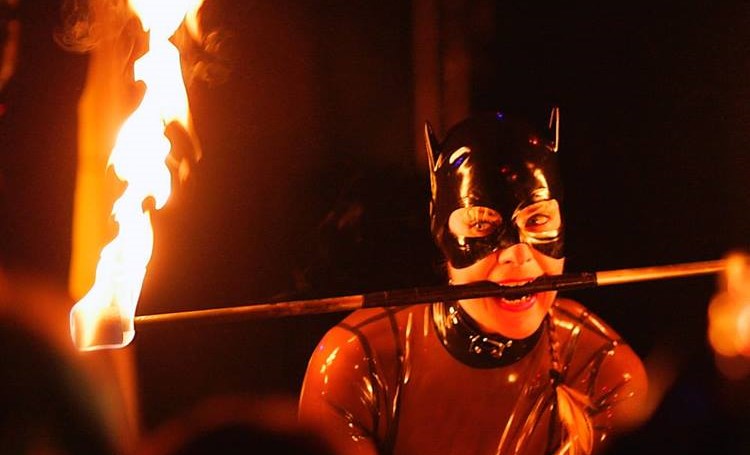 Wartenberg Wheels
A lot of sensation play is about surprises, and a Wartenberg wheel is a surprise. Roll the sharp edges along your partner's skin to cause goosebumps or chills, and pair it with a blindfold, so your partner won't even see it coming! Please keep it in the fridge and level up your temperature play skills!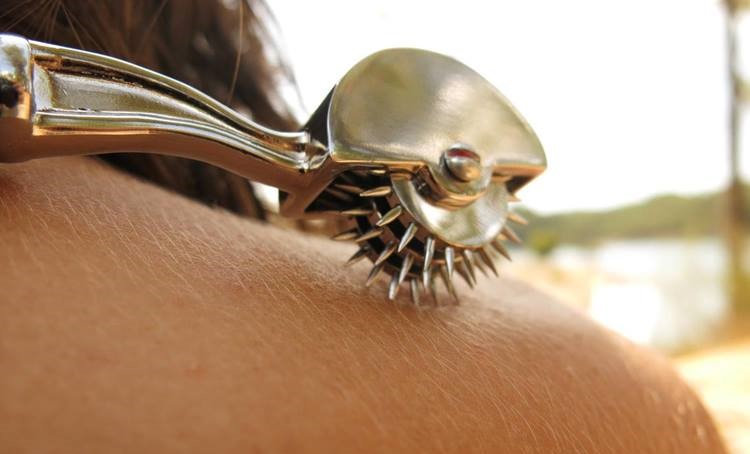 Thrusting Dildos
If the vibrator's sensation isn't enough, try a manual thrusting dildo. It's great when all you need is an excellent ol' hard pounding. These also come with clit stimulators or double-ended dildos to go up your bum. You don't need two partners and any BDSM furniture to fulfill your DP fetish.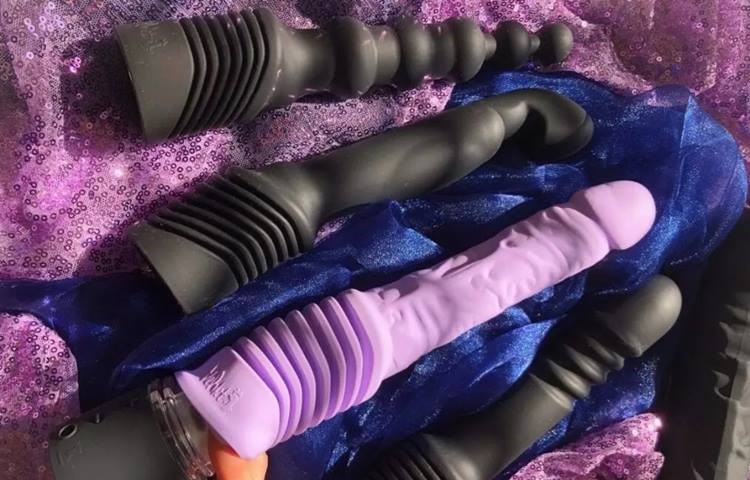 Strap-Ons
Strap-on dildos are usually for lesbian couples, but gay guys can also use them. Enjoy DP or thigh play with your partner.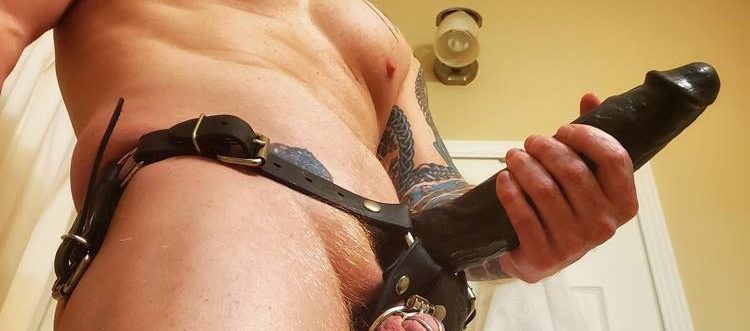 Restraints
Get or give up control for an exhilarating and unforgettable experience with your beau!
Gags
Do you want to ensure your sub doesn't make a lot of music? Gag them. This way, you control what comes out of their mouth. You can also ball gag your partner during foreplay to make them beg for more.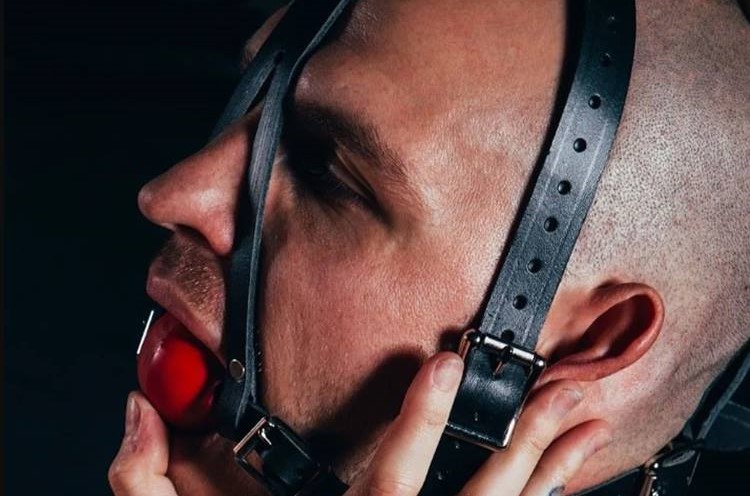 Cuffs
Do you want to pleasure your sub while they sit, stand, or lie there helpless? Cuff them up! Use a silk tie, ankle cuffs, or fluffy wrist cuffs to bound them in place while you have fun teasing them.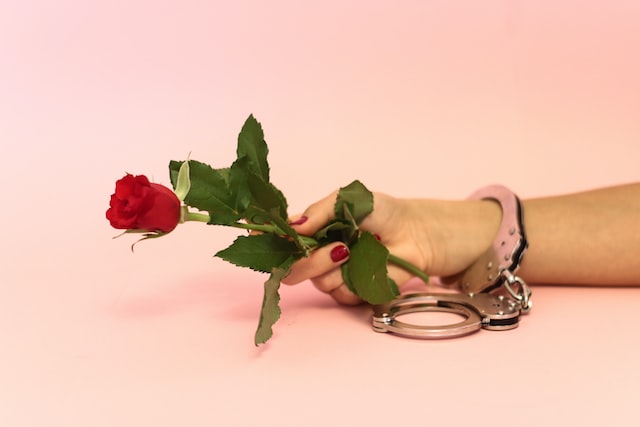 Cock Rings
If you have a case of the sleepy peepee or the ball stretchers are not working, cock rings are your answer! When worn around the penis, the ring restricts blood flow, letting you last long. Very long. It can also hug tight, so you'll feel everything much more, giving way to an intense orgasm. An excellent way to lose your head!
Rope and Tape 
A bondage tape is for newbies who don't know how to tie bondage rope knots. Like bondage rope, bondage tape is for restricting your partner so you can have your way with them.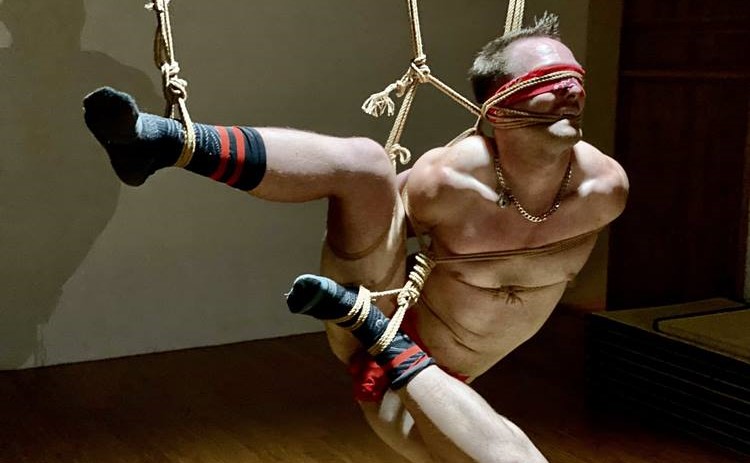 Collars
Collars are a great addition to your BDSM collection. It's best if you want to try autoerotic asphyxiation for increased sexual pleasure. You can also use it to seduce your partner when you cross-dress or roleplay.
If choking your partner is not on the agenda and you want to roleplay, your submissive partner can be your pet with collars and a chain. Take them as you please!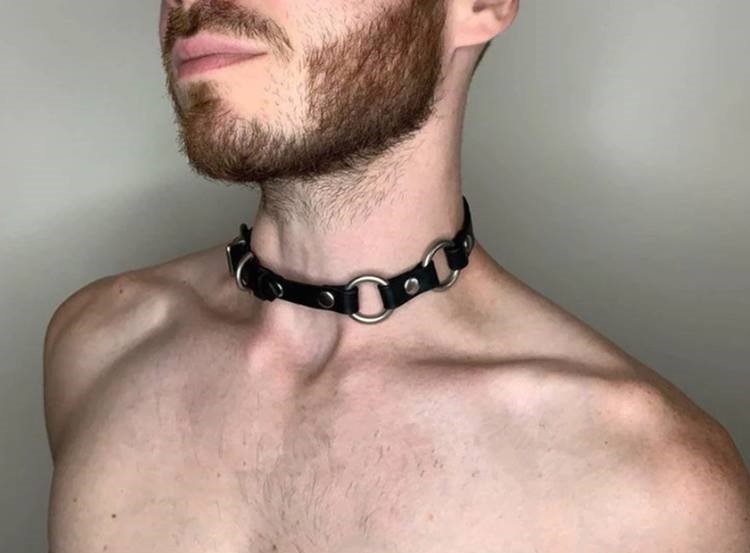 Jewelry
Who said BDSM toys couldn't be stylish? They can even double as fashion jewelry!
Pearl and Beaded Nipple Clamp – Bijoux de Nip
Although they look like traditional earrings, these are nipple clamps. If you're bold enough, you can wear them with some net fashion. You can also do a runway for just your partner. Whatever you plan to do, they're a great addition to your bondage-play fetish wear closet.
Bangle Handcuff Bracelet
How would you like bangle cuffs made of faux leather or metal that are subtle but practical, making them ideal for playful outdoor flirting? They look chic in bracelet form, but when it's time to get kinky, you know the drill to power play!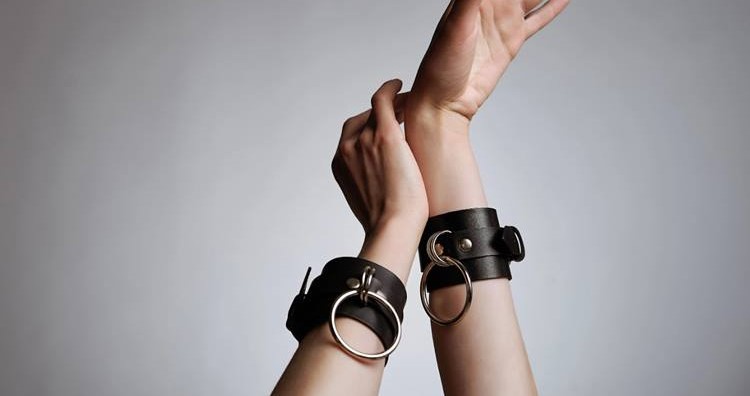 Crave Vesper
We'll let you in on a secret — This beautiful necklace hides a little vibrator. It goes with whatever you're wearing, and you can have it with you for any impromptu BDSM fun you're up to. Bring this portable vibrator to use whenever and wherever you feel horny!
Tips for Using Your BDSM Sex Toys
Like everything else you use, bondage sex toys need to be well taken care of. 
Know the material. 

Different materials require different cleaning and storage demands, so be sure what your toys are. For example, glass toys need warm water and soap, while leathers only need to be wiped with damp, soapy fabrics.

Clean, clean, clean! 

It's a given that you need to disinfect BDSM toys before and after use. But you still need to have a regular cleaning schedule for them even if you don't use them anymore.

Let go. 

Sex toys can't last forever. Even if it's your favorite, you must toss toys when it's already showing signs of wear and tear like odor and discoloration.