Realistic Male Mask – Middle Aged Man
hair is punched for eyebrow
the mouth can be opened for talking, drinking, and eating
realistic beard

Our realistic middle-aged man mask is arguably one of the best face masks because of its innovative design, humanized functionality, and high-quality materials. It comes with realistic-looking wrinkles and eye bags around your eyes to enhance the middle-aged man's look effect. With this cool mask, becoming an older version of you is fun and quick.
Terrifically realistic design
From the punched hair at the eyebrows, clean skin spots, adjustable nose, graying dense hair, real wrinkles, and realistic collarbone, this product is truly a work of art. Because the mask connects with your front chest and covers the neck area, you don't have to worry about the color difference between your body and the mask.
The mask gives you realistic middle-aged man wrinkles around your eyes, forehead, and mouth. It also includes realistic-looking graying hair and eyebrows, and sagging apple muscles to give you an authentic middle-aged man effect.
Designed for safety and functionality
You can wear the realistic middle-aged man mask for hours without worrying the material will react with your skin. The product is made from pure silicone material that is friendly to your skin. The material stretches up to 8 times to accommodate your edges, making you comfortable wearing the mask. The mask is also designed to accommodate normal body functions, including drinking and eating, and the nose is adjustable, making it comfortable to breathe.
Innovative model
Unlike previous masks, the middle-age mask spoils you with several innovative designs that instantly transform you into a different type of aged man depending on your preference. You can become a middle-aged man with a goatee, or a bald one with chest hair, etc. With this cool mask, becoming an older version of you is fun and easy. Please note that these customization needs can be achieved at a very reasonable price.
Tan color is the product's default color, or you can order a custom-made product in a dark, caucasian, or natural skin tone. Please contact customer service after placing an order to help you note.
Instant transformation
This mask is ideal for you whether you want to become a middle-aged man to develop a relationship with people in this age group, advise young people from a position of power, or have a first-hand experience of life as a middle-aged man. With this mask, you can enjoy the joys and woes of living life as a middle-aged gentleman.
It is also wonderful for you if you are looking for a Halloween costume, cosplay, or a perfect roleplay costume.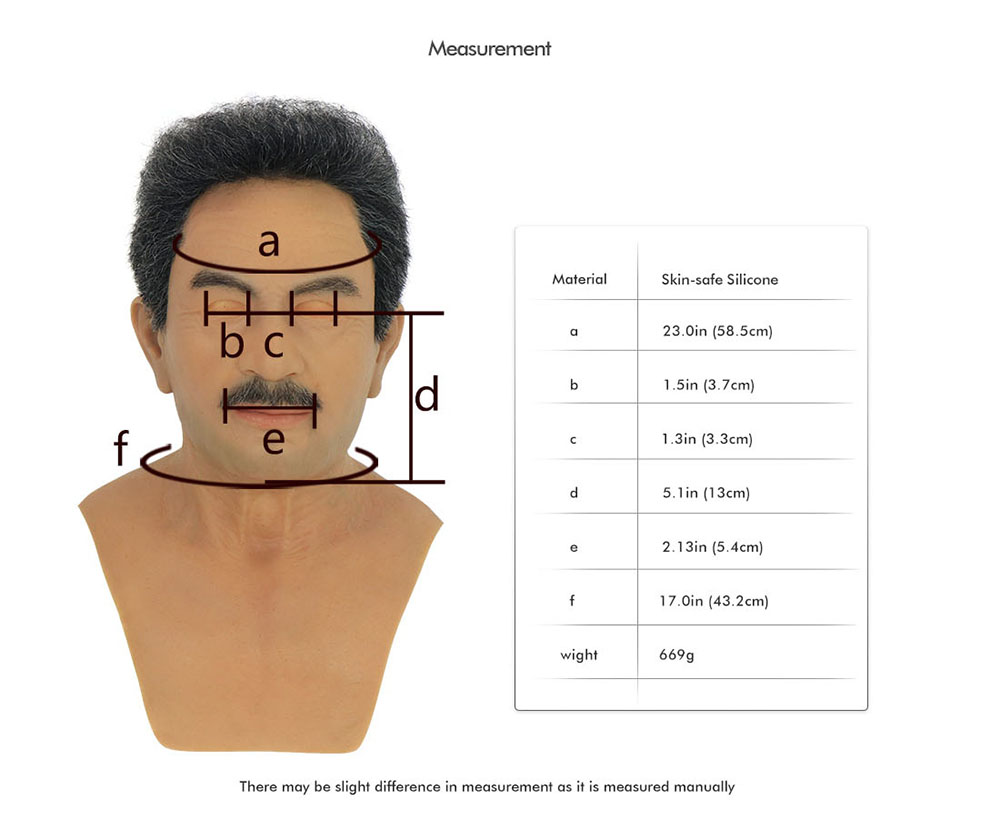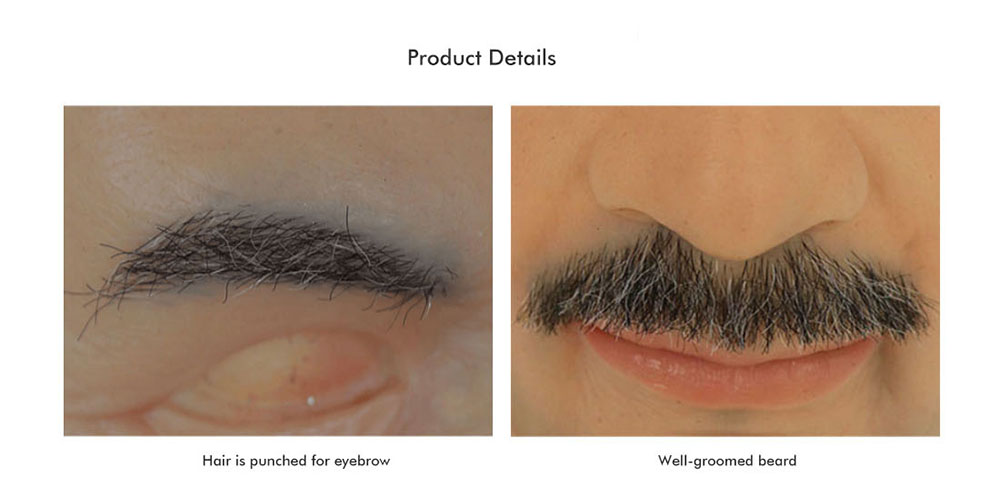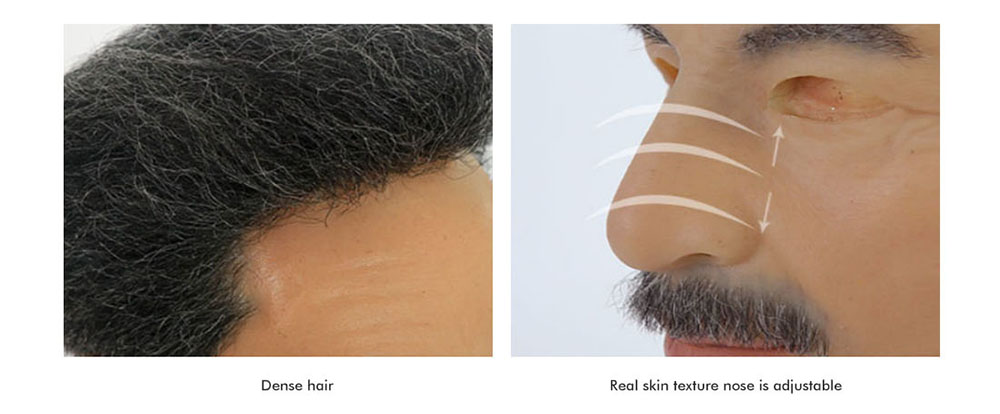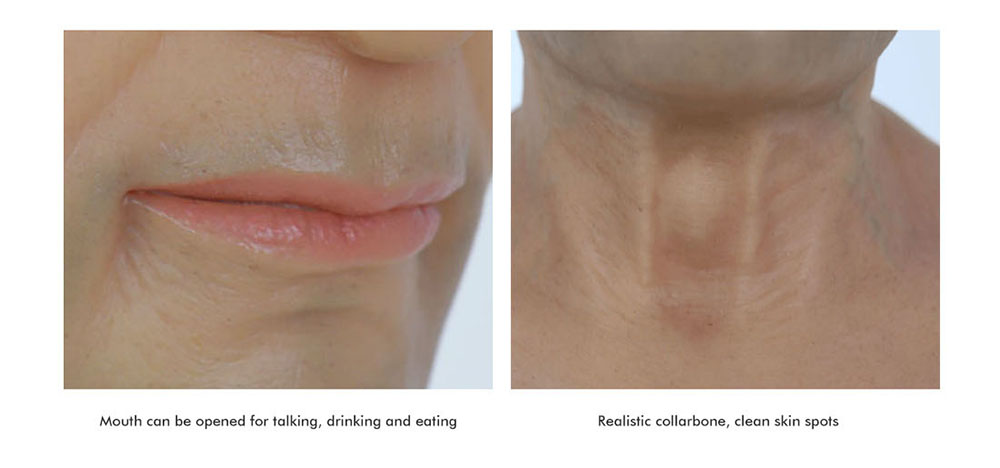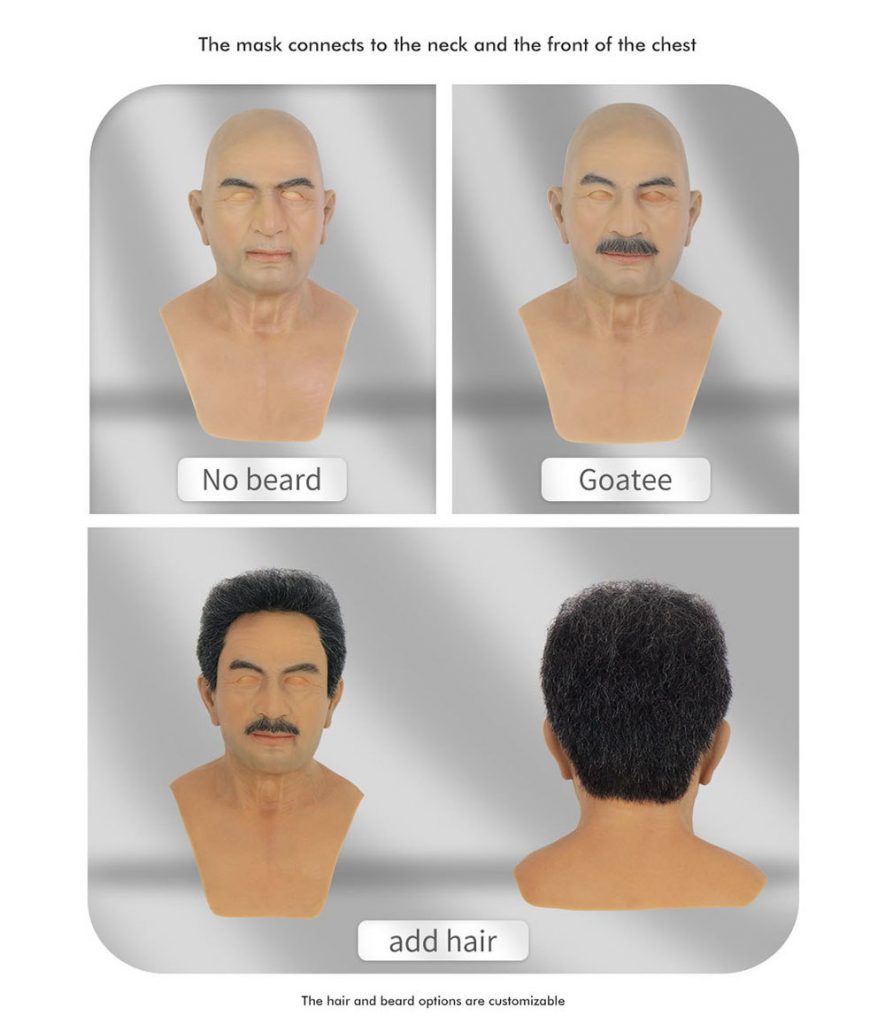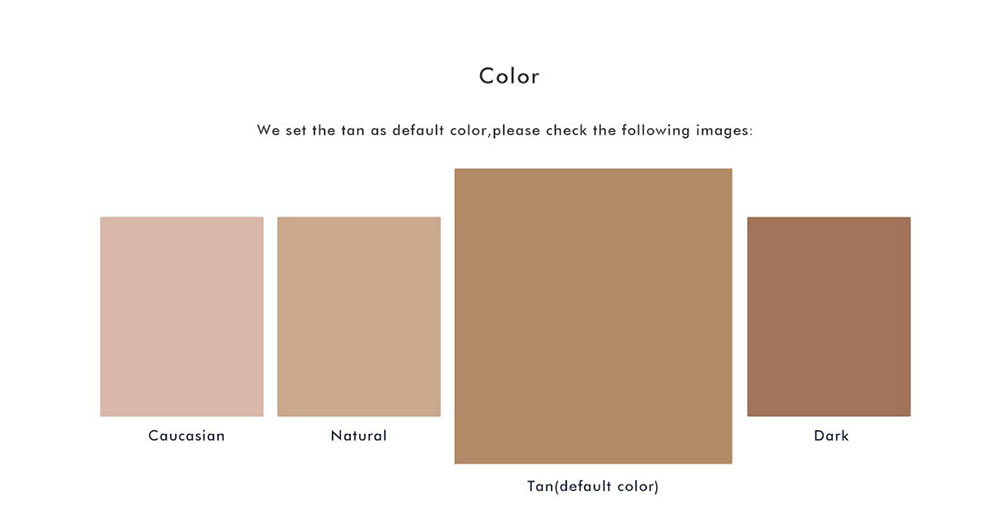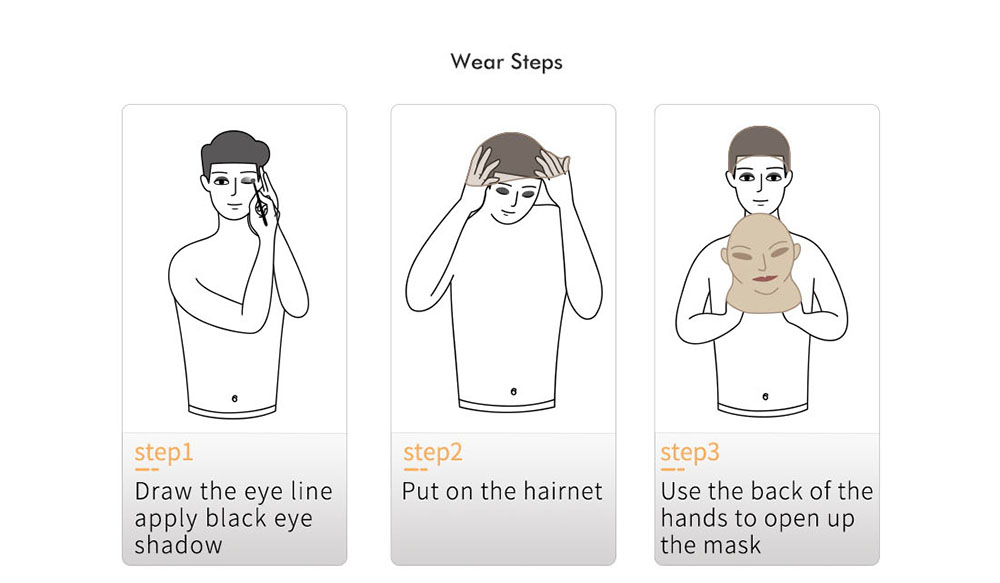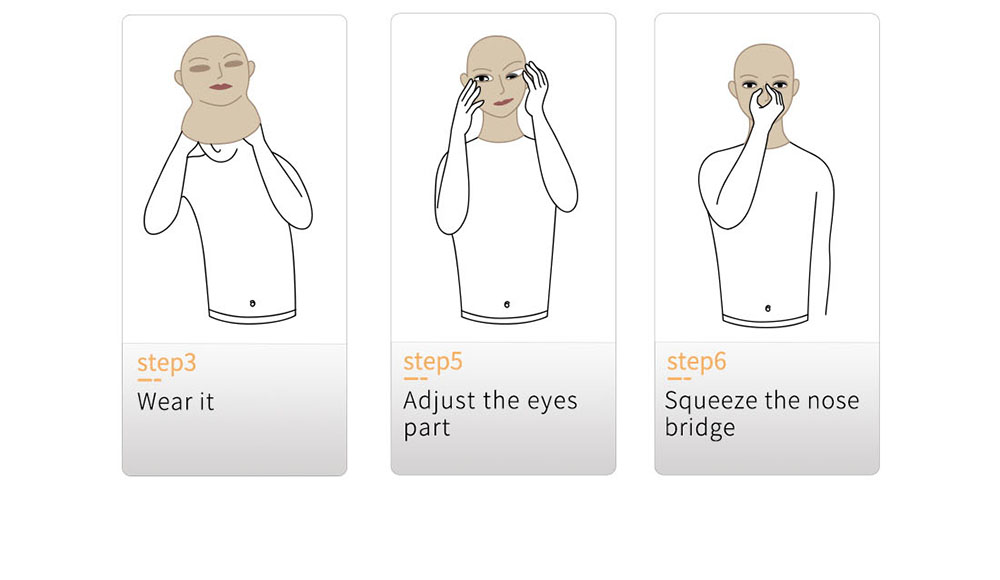 Additional information
| | |
| --- | --- |
| Weight | 2 kg |
| A3-Beard | |
| A3-Hair | |
| Chest Hair | |
| Add-On | |