You are introducing pup hood – the newest way to enjoy pup play! What is pup hood? It's a versatile piece of gear that can be used in many ways to enhance your pup experience. Pup hood is made from high-quality materials and comes in a variety of colors and styles so that you can find the perfect one for you. Read on to learn more about pup hood and what options are available!
What is pup hood?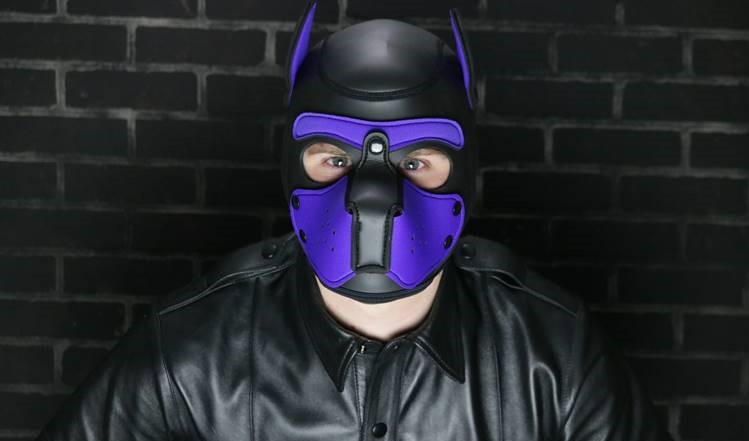 Do you want to explore puppy play but don't know how to select the best gear? You are not alone. A pup hood is essential if you want a wholesome experience in the puppy play culture. But what exactly is pup hood, and why is it important? A pup hood is a gear you use when practicing puppy play. Because of the increasing number of people exploring puppy play, puppy hoods have become a hot commodity.
Pup hood is a perfect accessory to help you shed your bipedal persona and immerse yourself into the world of playful canines. The pup hood or dog mask is a costume you wear to gain a puppy look. Usually, there are two types of hoods: a full head and a half head, equally appealing depending on your preference. Hoods are of different sizes, designs, and materials, with comfortable straps that keep the mask snugly in place. The mask has a removable muzzle, bendable ears, and a clear eye for visibility. You can wear the hood to escape your human responsibilities, stimulate sexual pleasure, or as a form of therapy.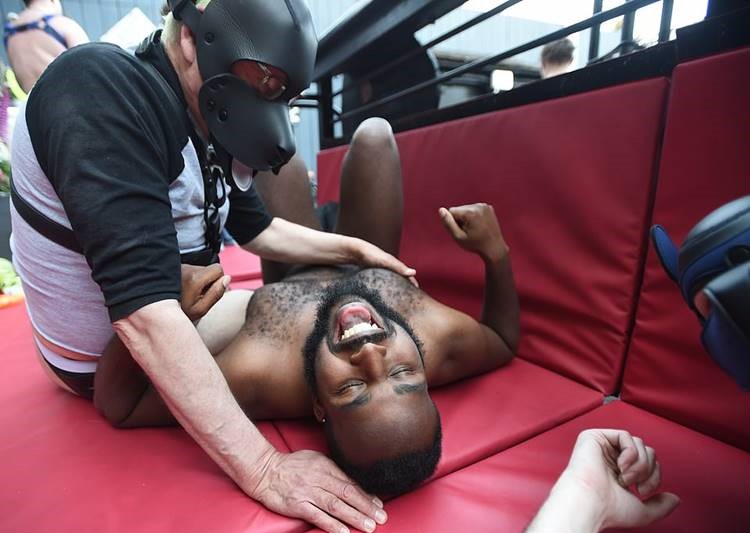 What to look for in a pup hood
Many puppy play newbies want to know if there is a perfect pup hood, which is understandable because the last thing you need is gear that makes your puppy play experience unpleasant. But how do you choose the fitting pup hood for you?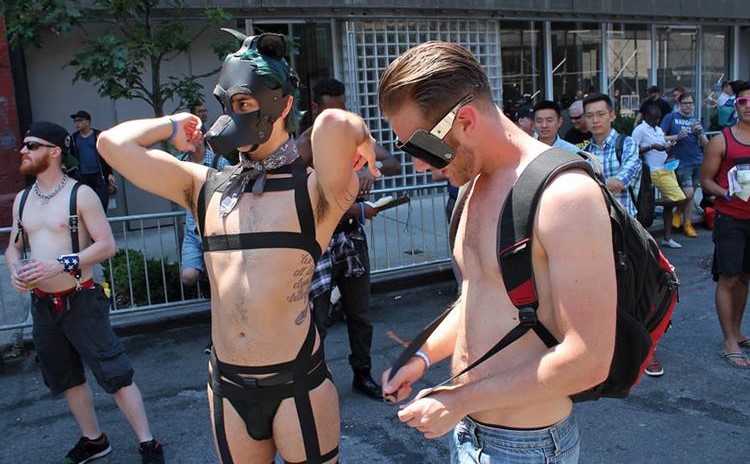 Here are a few factors to consider when choosing a hood:
Material
You can select a pup hood made from various high-quality materials, including:
Manufacturers have recently switched to using Neoprene to make puppy hoods and play accessories. The neoprene puppy hood instantly transforms you into the cutest pup, enabling you to enter the Zen pup space to enjoy the experience. The hood is easy to put on or pull off and fits snuggly against your skin. You can wear the neoprene puppy hood while swimming or showering because the material is water resistant, making it ideal for puppy play sessions in a wet environment. The pup hood is also comfortable to wear when sleeping because the material facilitates perspiration, ensuring you don't get overheated or sweat too much. The hood contains cute puppy ears to perk when you get excited and a removable muzzle ideal for functionality.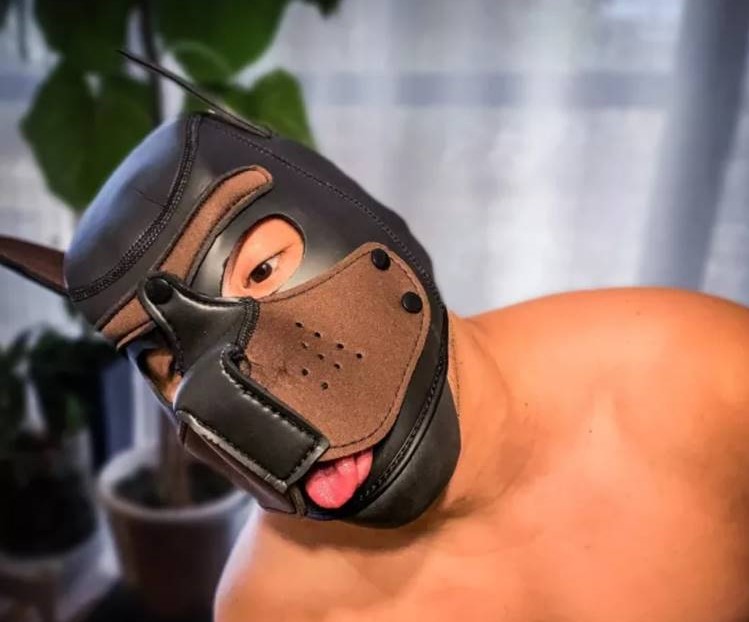 A leather puppy hood is arguably the perfect pup hood, whether you are a beginner in role-play or a seasoned player. A leather puppy hood is soft and friendly to your skin. The texture, surface, breathability, and smell of the leather puppy hood make it comfortable to wear for extended periods. The hood is also water-resistant and has strong heat insulation, making it ideal for wearing in all seasons. Because so many manufacturers use Leather to create kinky accessories, you can get a leather puppy hood in various colors and designs.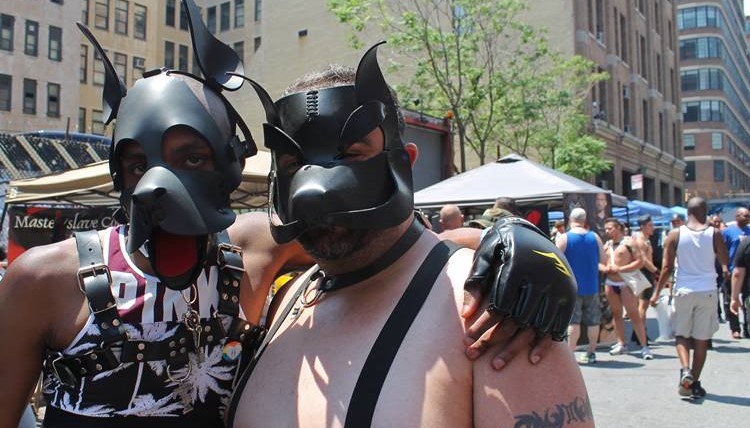 A silicone-made pup hood is ideal for helping you get a realistic puppy look. A silicon hood contains a realistic-looking dog head, ears, and nose to help you transform into a four-legged animal. Silicone is skin friendly and highly elastic, so it can stretch to accommodate your edges. To become an aggressive pup, you can wear a muscle suit to appear more muscular and menacing.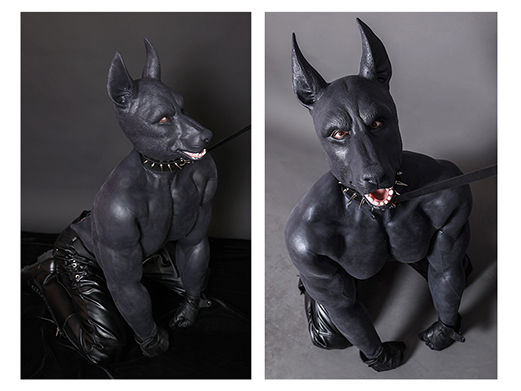 Design
Choose a pup hood design that complements your puppy play activities, style, and persona you want to adopt as a quadrupedal animal. You can get a butch pup hood, fully closed and bulky with large muzzles. An effeminate hood that shows off the strong diva in you is also a great alternative design when selecting a pup hood.
Comfort
The fitting pup hood makes it easier to get into the suitable mental space to enjoy the puppy play experience. Choose a hood that doesn't compromise flexibility, functionality, and strength. A great hood is easy to put on or take off, has high breathability, and is skin-friendly, so it's comfortable to wear for an extended period. The trick is to go with whatever makes you comfortable. The pup hood will be on your head, so never compromise on comfort no matter how cute it looks. You can search for a cozy pup hood at your local sex shop and try out different styles and designs to see what works for you. You can also buy your hoods online from an official manufacturer's website or notable retailers on social media sites. As your taste in puppy play matures, you can customize your puppy hoods.
Consider getting a pup hood with a removable muzzle or one that opens to give access to the mouth for functionality.
Types of pup hood
The full-head puppy hood transforms you from a bipedal human into a puppy breed of your choice. A full-head hood covers your entire head with just your eyes exposed. The hood includes a removable muzzle for functionality and bendable ears your handler can scratch to stimulate pleasure. If you are too shy to buy the hood from a physical store, create an account on a regional retailer website, add the product to your cart, purchase and wait for the seller to ship it to your address.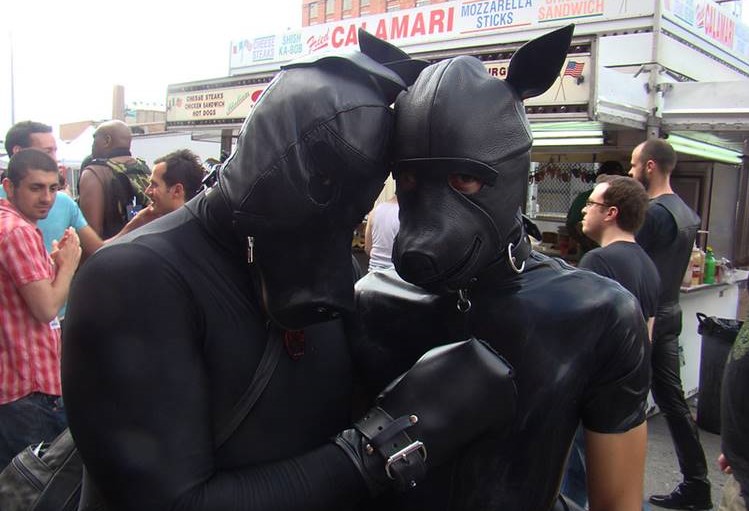 The half-head pup hood is ideal if you can stimulate your senses to adapt to your pup persona without wearing a full dog mask. A half-head puppy hood includes straps and an efficient system of buckles to ensure the hood holds snugly against your skin. Depending on the design, you can get a half mask with an exposed back and some areas around the face. The eyes are also exposed to ensure your vision is unhindered.
How to style with pup hood?
While a hood plays a significant role in helping you get into the puppy's headspace, it's just one of the many items that make the pup play intoxicating.
Choosing puppy play accessories to compliment your hood can be fun.
While they are many retailers who sell kinky gear, very few incorporate the details that can transform your puppy play experience from good to great. A puppy bondage harness is a playtime gear you can wear for bondage. You can get the kit from local sex shops or an online site that sells kinky stuff. If you are starting pup play, don't buy the first shiny gear you come across. Consider contacting an experienced member of the pet play community to help you select your first puppy play gear.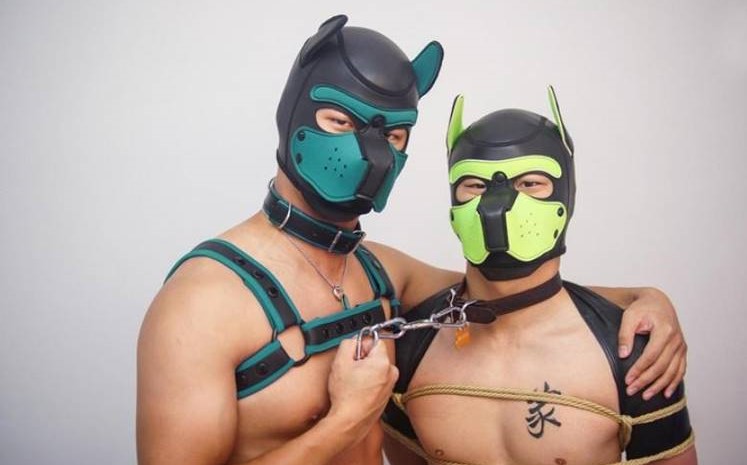 A muscle suit is an ideal way to change your appearance instantly. You can wear a muscle suit to increase your body size by developing realistic-looking muscle groups. Wearing a muscle suit can give you the perfect figure, giving you the confidence to roam around with puppy gears without feeling body conscious. A muscle suit also comes in handy when you want to play but don't want anyone to touch your skin.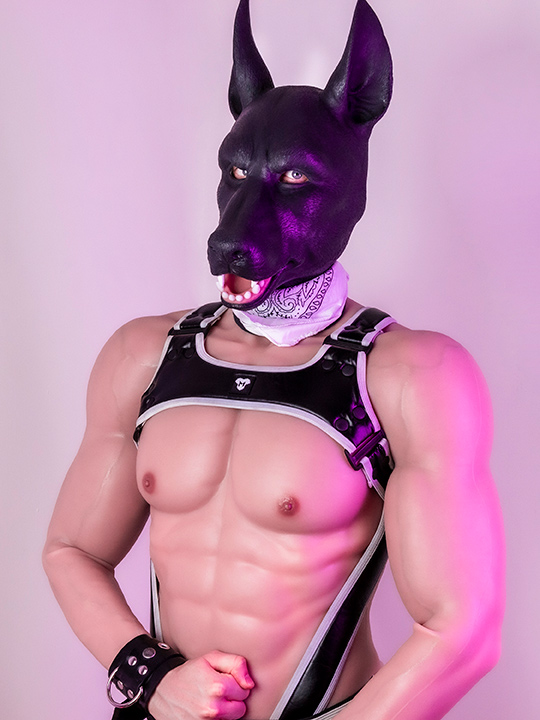 There are a growing number of queer people that enjoy pet play. Like other subcultures in the queer community, pet players have a pride flag similar to the leather flag. The pet play flag contains blue, black, and white stripes with a bone at the center representing puppy players' non-judgmental minds and hearts. Whether at a pride march, gay party, or role-playing in the confines of your home, you can style your pup hood to match a puppy pride flag. The puppy pride flag symbolizes your pride in the pet play community. From their official site, you can find further information about the pet pride flag and the puppy play community.

Finding a comfortable and practical jockstrap that compliments other puppy gears can be rugged. Fortunately, some manufacturers have dedicated their admirable talents and equipment to creating fetish underwear for men. If you want to wear a jockstrap, search for something risqué, sexy, and meets your fetish standards, allowing you to get down and play hard. Consider getting a jockstrap made from an elastic material such as Silicone because it stretches to accommodate your pup's cock at the front. Get a jockstrap with soft straps that are comfortable on your skin and snug to make your derriere look round.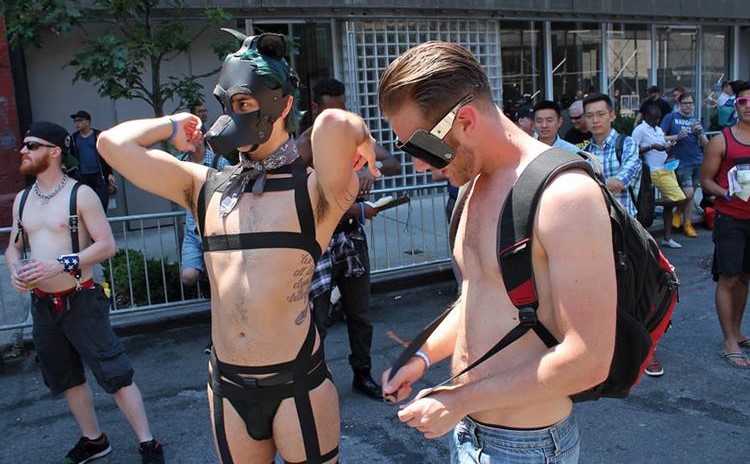 How do you prove you are the alpha of your pack? Wear a puppy collar with spikes to make you look ferocious and terrifying. You can also wear a collar with a padlock in various colors and designs. If you want a collar you can wear discreetly under your undershirt, consider buying a silver collar with a pendant lock, which you can comfortably wear for long hours. Alternatively, search for a leather collar, which is common in the BDSM community. You can match the collar with a removable muzzle for functionality.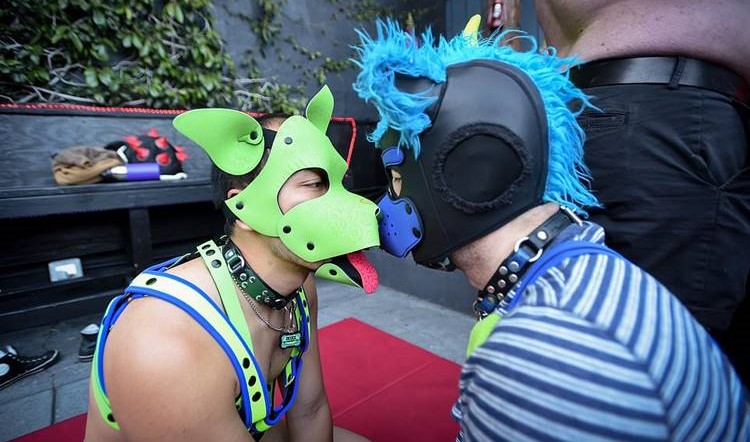 A latex body suit gives you a layer of protection when taking part in puppy play. Whether you want to be a Dalmatian, Labrador, or St. Bernard, you can get a body suit that reflects your pup persona.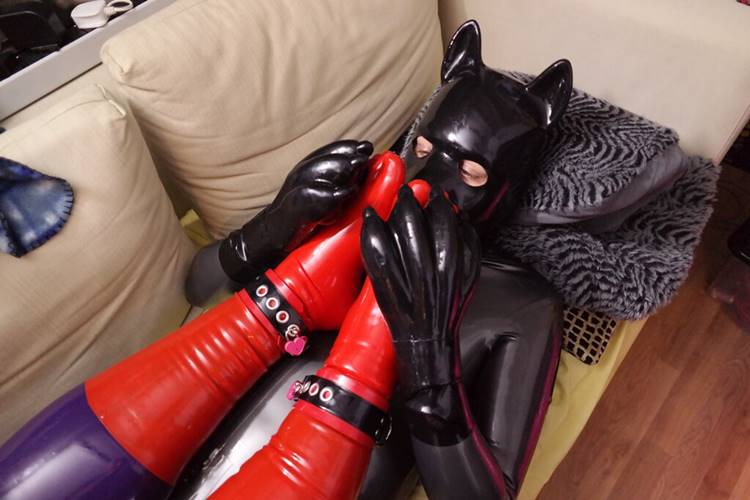 Conclusion
A pup hood is an exciting and necessary gear for anyone that wants to experience puppy play. Wearing the hood can get you into a puppy space that allows you to shed your human instincts and become a puppy.