Are you looking for innovative kinky ways to spice up your relationship? As a gay man, kinky sex is one of the most creative ways you can use to enhance sexual and emotional intimacy between you and your partner. Whether you are looking to have better sex, more sex, or explore innovative ways to achieve sexual gratification, there are numerous kinky ways you can experiment with to spice up your relationship.
From helping you learn new positions, gain confidence to instigate sex, enhance arousal, and add playfulness to your sex life to helping you experiment with sexy objects, kinky sex can significantly enhance your sex life. In this article, we will discuss some of the most creative kinky ways to spice up your relationship.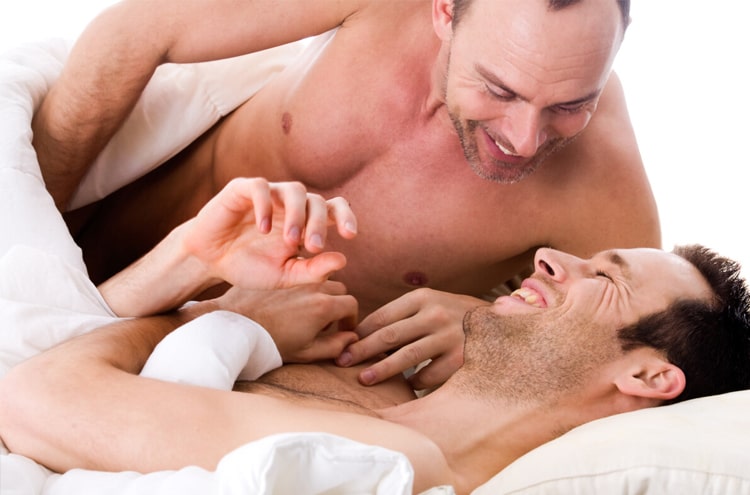 Top 10 Kinky ways to spice up your relationship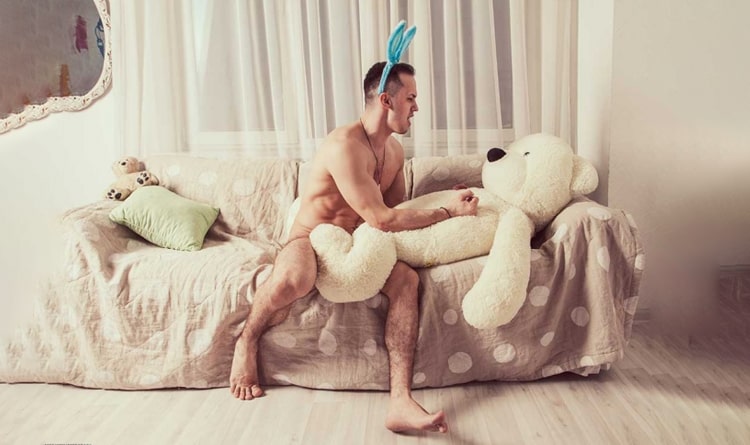 For a gay man, finding helpful tips that can help you have better sex can be difficult because most research focuses on hetero couples. Once the excitement of falling in love wanes, you must find new ways to keep your sex life active and engaging if you want your relationship to survive in the long run. If you wish to add new people to your relationship, experiment with toys, or explore pain in the bedroom, the kink world has everything you want. If you are a gay man looking to spice up your relationship, here are arousing kinky ways to spice up your relationship.
·         Sexting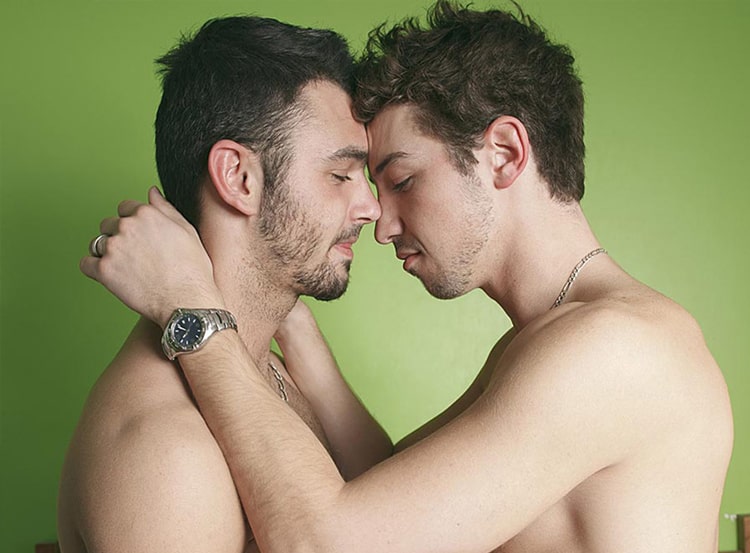 If you have never spent time exchanging erotic texts with your partner, you are missing out on the most sexually stimulating experiences. Sexting might not be at the top of the kink ladder, but the sensual foreplay you can engage in with your partner over text can spice up your sex life. You can send a flirty text, a sexy audio message, or a video message telling your partner sexual fantasies you want to explore, which creates anticipation that leads to explosive sexual activities when you get home.
Sexting prepares your partner's mind for sex. Erotic texts are arousing, preparing your mind for sex even before you get to the bedroom. Sometimes a sexy text can do more to arouse your partner than touching them ever could. A sexy text in the middle of a busy day tells them that you are thinking about them, that you care and want them, even when your world is spinning. For people that have trouble expressing themselves with words, sexting can be a perfect way to overcome your speech impairment because it allows you to communicate what you want.
·         Experiment with roleplay
Sometimes sex with a long-term partner can suck, and with good reason. The more time you spend together, the easier it gets to predict their sexual moves, what they will say, how, and when they will climax, which can be a tad boring and monotonous. Fortunately, there are a dozen of kinky roleplay ideas you can explore to spice up your relationship. For instance, you can pretend to be strangers meeting the first in a bar, flirt like a new couple, and go home or to a hotel to have amazing sex. Roleplay allows you to become anything or anyone you want, including sensual identities such as a sexy cop, a hot teacher, a demon, or an angel.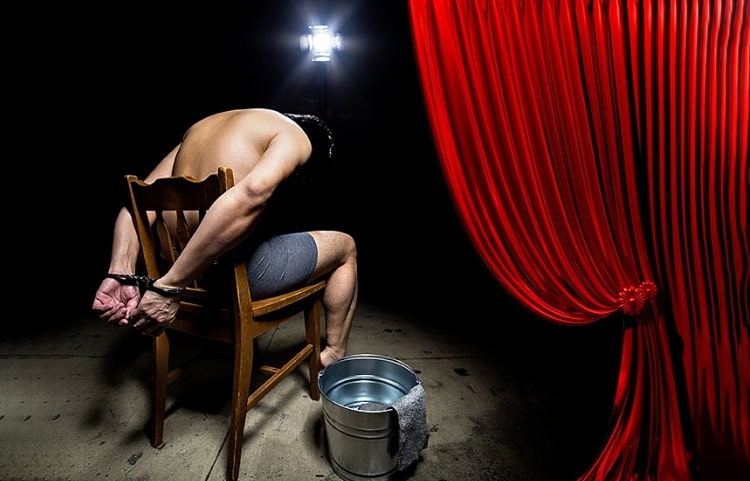 If you have fantasies of shedding your human persona, you can roleplay as a four-legged animal of your choice. You can become a puppy, bunny, pig, or cat, whatever floats your boat-roleplay is a non-judgmental, safe space for anyone interested in joining. Roleplay allows you to escape from your reality, getting you to a mental headspace that allows you to enjoy your new identity. For instance, roleplaying as a puppy by wearing a dog mask, tail, gag ball, and leash allows you to mentally transform into your canine identity and shed human limitations that hinder certain sexual activities. Roleplay is one of the most innovative kinky ways to spice up your relationship because it challenges you to explore your creative and animalistic personas.
·         Use sex toys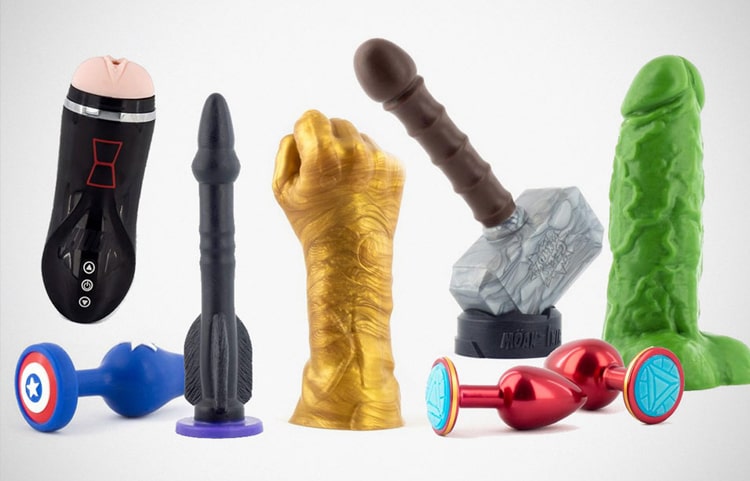 How many sex toys do you think a gay man should have? Double down whatever number pops up in your mind because you can never have too many sex toys. Common mistake men make is assuming that sex toys are for pleasing women or strictly for guys with erectile dysfunction. Even if you have a dick the size of a horse, you can still use male sex toys to spice up your sex life because they are meant to complement, not compete with, your natural appendages.
The trick to choosing a great sex toy is choosing something that makes you feel good rather than buying something because of peer pressure. Go for a sex toy that helps you derive maximum pleasure for you and your partner and something you can use for a long time. Depending on your preferences, you can get various male sex toys, including male dildos, beads, butt plugs, prostate massages, cock rings, blindfolds, or gag balls.
.         Play with food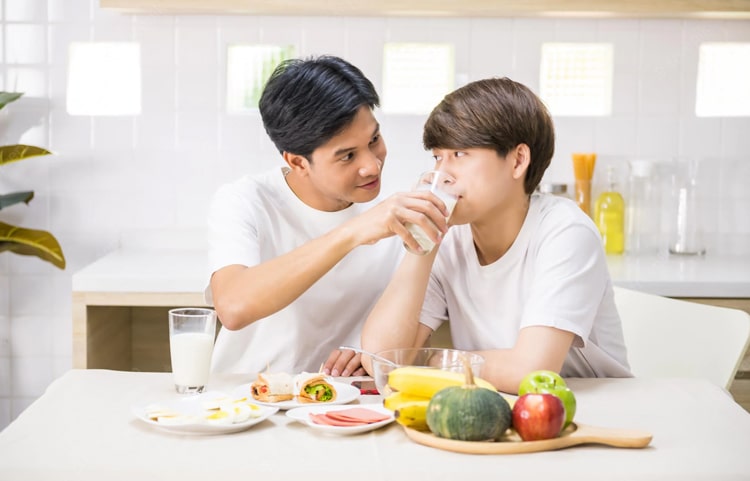 Great food and sex are amazing by themselves but dynamite when combined. There is a wide variety of foods you can use as a kink with your partner to enhance your sex life. From whipped cream, honey, wine, and strawberries to butter, there are numerous foods you can use in the bedroom. Take time off and surprise your partner with delicious treats you can feed each other when making out or caressing each other. You can apply chocolate cream to your partner's body and lick it until they are convulsing with pleasure. You can also dip your partner's crown jewels in honey and enjoy every sweet lick, which can lead to a night of fun sex.
.         Watch each other masturbate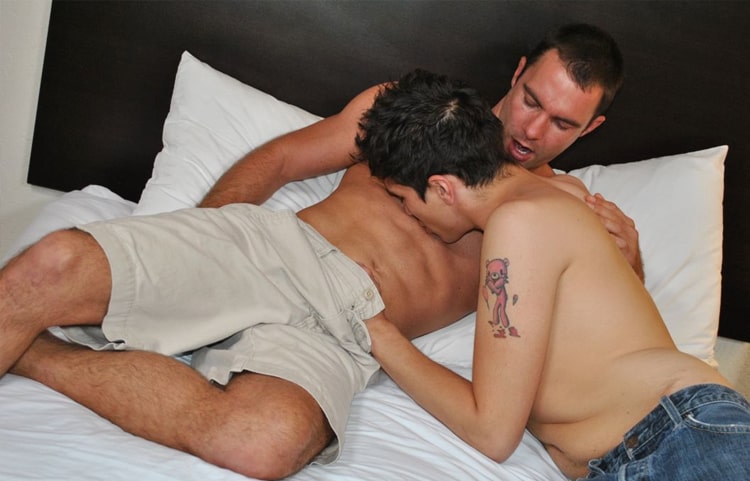 A couple that masturbates together stays together. Watching your partner masturbate is super hot. Think about it, the slide of their wet hands going up and down their shaft, the natural smell of sex, the labored breathing, and the increased heartbeat just before they climax are one of the most erotic experiences you can have with your partner. Masturbation is a personal experience; sharing it with your partner enhances your relationship by strengthening intimacy. Masturbation also subtly teaches your partner how you like to be touched, helping you have a more satisfying sex life.
.         Experiment with public sex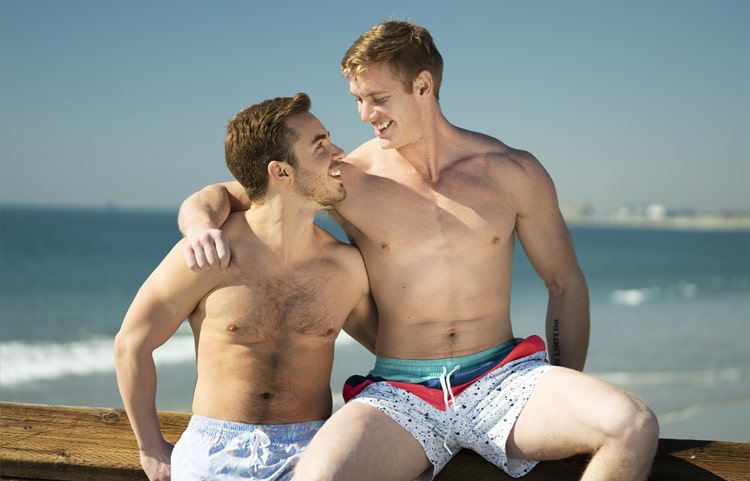 Safe sex can be boring. If you want to add an element of danger to your relationship, consider experimenting with public sex. You can have sex in a public bathroom, park, at a bar when the lights are low, or on the balcony of your house. The fear of discovery can heighten sexual arousal, giving you better and more gratifying sex. Go to places with zero risk of exposing your nakedness to minors and fuck each other like rabbits. Don't forget to check the laws in your area relating to public nudity and learn how much you can get away with.
If it's your first time experimenting with public sex, consider starting with a controlled experiment. You can attend a sex party with people you trust to learn the ins and outs of public sex.
·         Sex games in the bedroom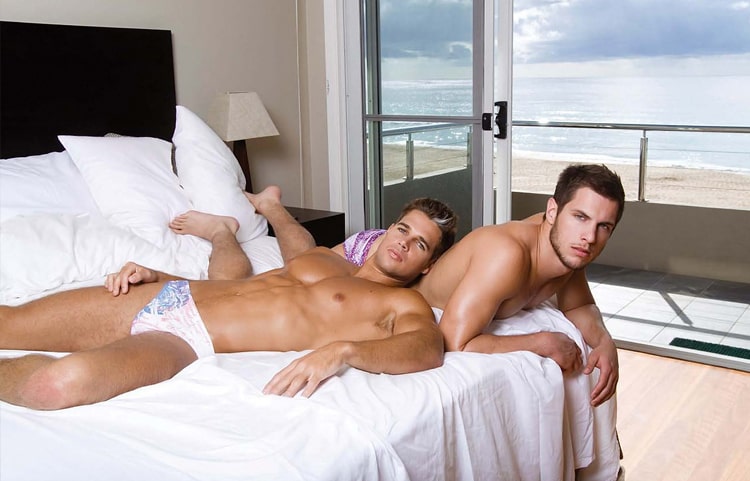 Adding sex games to your bedroom activities can be a kinky way to spice up your relationship. Sex games allow you to let loose and have fun exploring your minds and bodies, resulting in fantastic sex marathons. A truth or dare game will have you exploring all your hidden fantasies and daring you to do things you have only thought about but never had the courage to experiment. You can play games that enhance arousal by stimulating your senses, including guessing games with a blindfold, spinning the bottle with a bedroom twist, or a sexy deck of cards.
·         Try BDSM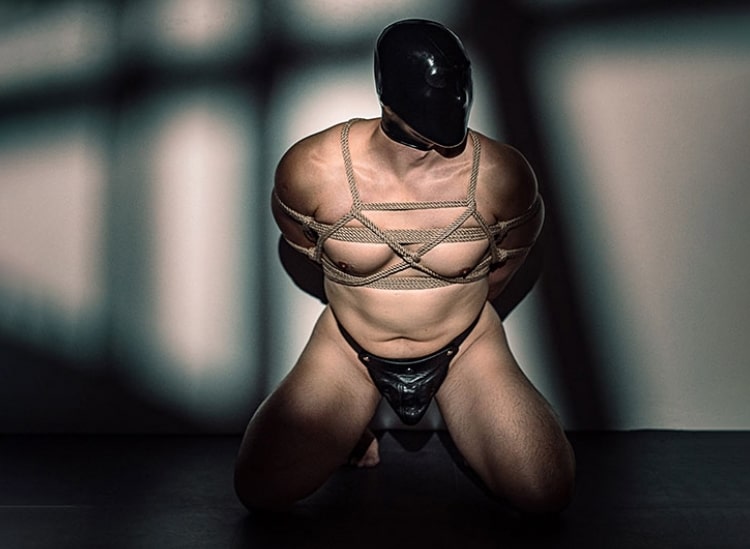 If you are curious about flogging, dominant/submissive dynamics, spanking, flogging, bondage, and humiliation, consider exploring BDSM. Most kinky activities fall within the broad BDSM spectrum, so you are guaranteed to have something thrilling to try if you want to introduce kink into your relationship. BDSM is about pushing sexual boundaries while pursuing maximum pleasure without abusing people's autonomy.
·         Open relationships might be your thing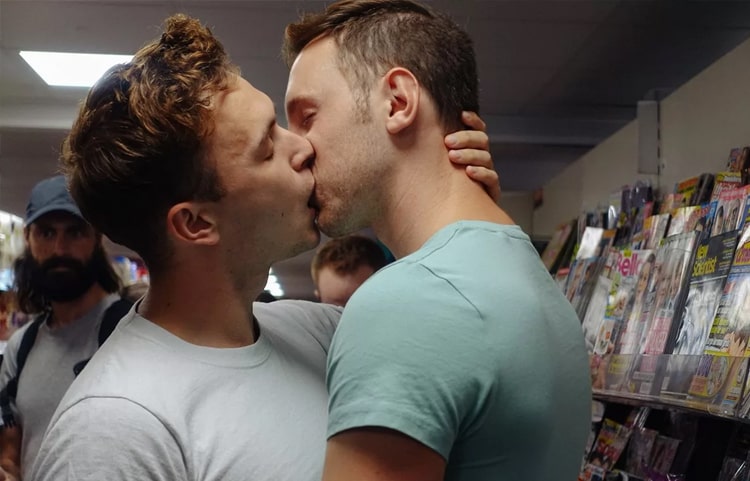 An open relationship can spice up your relationship by allowing you to have more sex with multiple partners. You can open your relationship to create a dynamic where you can have sexual intimacy with other partners within certain guidelines that you come up with in the relationship.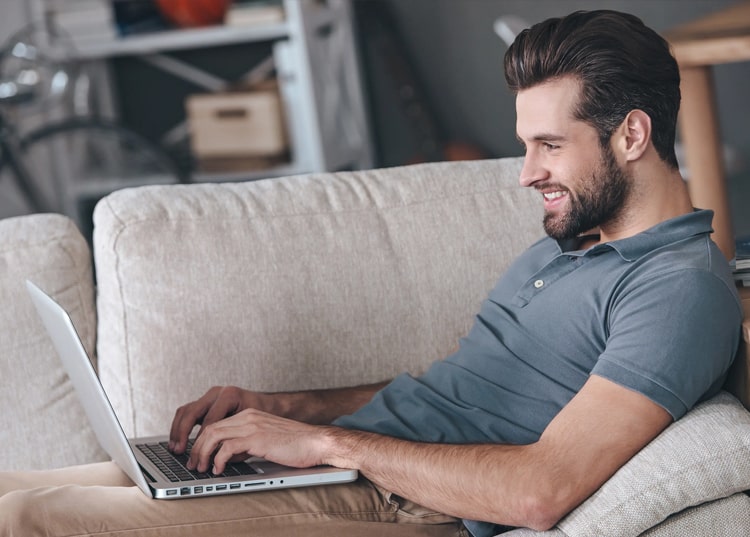 If you are looking for the best places to get kinky ideas, look no further than porn movies or videos. Porn sites are arguably the best activist for more sex in relationships. You can watch porn videos to learn how to have gay sex, including new positions, penetrations styles, how to use male sex toys, and how to masturbate. Depending on what you want to learn, you can watch free porn movies on the internet or pay a small subscription fee to watch top-tier content.
Conclusion
Contrary to popular belief, kinky sex is not only for freaky people that take pleasure in bizarre stuff. Kink is a genre of sex that is useful to anyone with a healthy sex life. Whether you want to learn new bedroom tricks, have more sex, or increase sexual intimacy with your partner, exploring kinky ways can spice up your relationship.