Mask is definitely indispensable for your Halloween custome, which needs high quality and very realistic, so that you can dress up into anyone as you like, whatever the scary clown or the celebrities. When Halloween is over, the mask still can be stored to use for next time. Here are some tips about how to store and show your Halloween mask, you can have a look: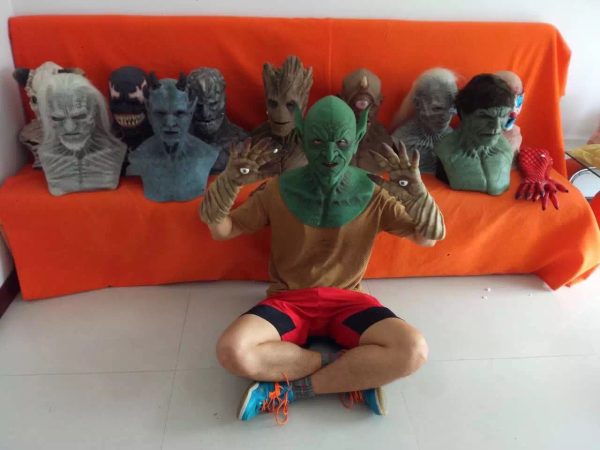 Storing silicone masks
You can store your mask at room temperature on a headform or in a box without affecting its shelf life. You can wash your mask using a soft cloth with water and dish detergent and blot dry with a towel. Do not rub the surface firmly or with an abrasive material as this can cause paint de-lamination.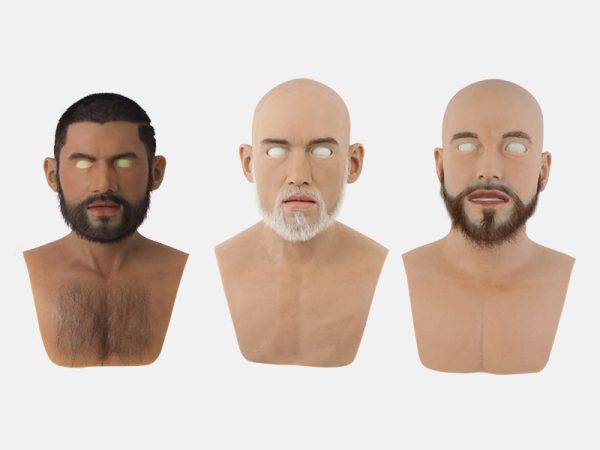 .Always keep the original bag or box the mask came in. Use them to store the mask away after use.
.Store masks in a storage bin or keep them individually in smaller boxes based on size of mask and amount of masks that you have.
.Store them in dry, clean, cool and dark space.
.Do not place any heavy object on the top of your mask.
.Store masks individually. Masks that are stored together can be damaged by rubbing or sticking to each other. If you store them together, wrap them each separately with plastic bags or cloth.
.If your mask has feathers or other fragile adornments on it, be sure to use a large enough box with lots of crumpled tissue paper to help it maintain its shape and integrity.
.After labeling the boxes or tubs, you can store them away with the rest of your holiday decorations in the basement, garage or attic as long as there is no danger of flooding, extreme heat, moisture or mold.
Storing Rubber or latex masks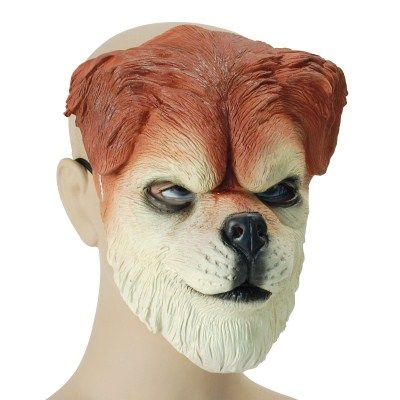 Storing masks requires attention to detail. Rubber or latex masks that are allowed to lie flat, can lose their shape for good, reducing the impact of future wearings.
Before storing masks, be sure to clean all surfaces with a wet cloth or Q-tip. If the mask's manufacturer provided cleaning instructions, use these as is appropriate. Latex and rubber masks should be dusted with unscented talcum powder on the inside to prevent any kind of clinging. Once clean, either place the mask back on the plastic insert it was originally packaged with or use crumpled newspaper to create the rough shape and size of the head. This preserves the overall shape and ensures proper wearability in the future. If you have masks with hair or wigs used in costumes, be sure to brush out any tangles or snags before storage.
When possible, masks should be stored in sealed bags or air-tight storage boxes. Plastic or metal masks will require less maintenance due to the rigidity of materials but still should be wiped clean before storage.
Display: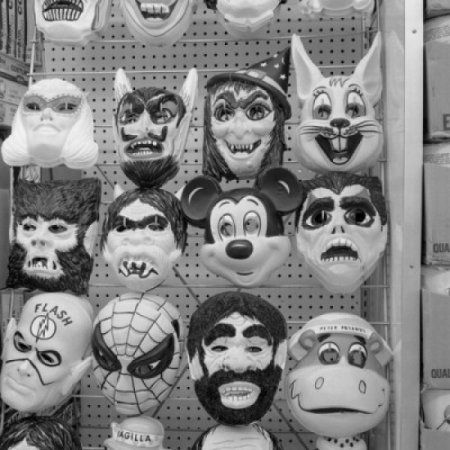 .You can use a wig stand, frame stand or mannequin heads to display your mask.
.If your mask has a hole punch with ribbons on the side, hammer two nails into the wall for each side to hang the mask.
.You can also tie the ribbon in the back and hang the mask from a nail or hook. Don't forget to pay attention to keeping the shape of the mask.
.Leather masks can be hung with the help of two long pegs through the eyeholes. You can also use a long peg under the nose for half masks to hold it in place.
.Use display or shadow boxes to show off your collection!
.Do not display the mask under the direct sunlight.
The followed are the best ways to store and display masks, please store them in correct ways,so you can keep using them for next party.