Online BDSM sites and communities allow men of the same kink to meet others who share their sexual preferences and passions. Read ahead to learn the best BDSM dating sites and online communities for men.
Online Dating and BDSM Dating Sites
Online dating is the most practical method of interacting with new individuals. These days, there's a dating service out there for everyone, no matter their dating interests. Fetish dating and BDSM are two examples. You may now go out into the real world and locate a suitable partner without having to resort to adult chat rooms.

Flowers, chocolates, and champagne aren't what it's all about for BDSM fans; it's whips, handcuffs, and blindfolds. Bonding, Dominance, Submission, and Masochism are the four pillars of BDSM, as defined by Urban Dictionary.
The key to making those dreams come true for singles (apart from having high-quality toys and costumes like muscle suits and masks) is finding the perfect person to share them with.
Top 5 Most Popular BDSM Websites for Men
We've compiled a list of five of the best BDSM-specific dating services out there. You can feel comfortable sharing your fetishes, quirks, and darkest fantasies with other members of the kink community on these sites. The most excellent part is that you can flirt with no financial risk on fetish sites.
FetLife – The Largest BDSM Dating Site
FetLife is more popularly known as the Facebook for fetishes as it claims to be a fetish dating site and functions like a social media network. It was founded in 2008 by kinksters for fellow kinksters.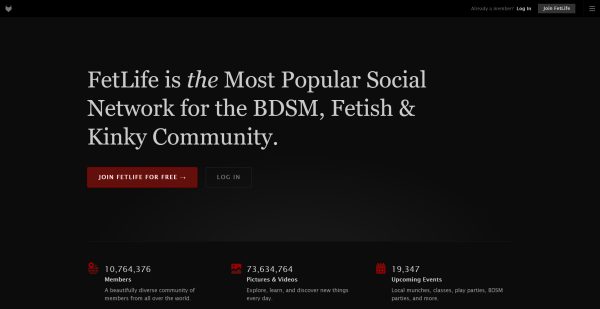 If you're a single man who's looking for a BDSM partner, you don't have to pay anything to use the site. It is both available as an Android app and also has a desktop version.

The BDSM dating platform goes above and above by offering kink-centric events in the local area. With over 10 million users, FetLife is a leading fetish dating platform in the kink subculture.
BDSM.com – A Dating Site for BDSM Singles and Couples
Are you looking for a kink dating site perfect for short-term and casual sex? BDSM.com is the dating website for these kinds of users. This BDSM site is part of the Friendly Finder Network, a vast media conglomerates whose primary focus is adult media. Television, movies, periodicals, and websites all fall within this category.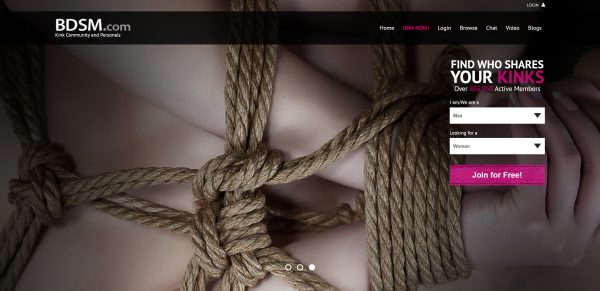 BDSM.com has a reputation for being more genuine and providing more genuine profiles. If you're in the market for some unconventional sexual encounters, the BDSM.com site is for you.
The site caters to those looking for casual sexual encounters as its primary function. As a result, you shouldn't expect to discover a serious partner or spouse through this service, unlike regular dating sites and apps.
Kink.com – A Premium Porn Site Featuring BDSM Content
Kink's pricey equipment and highly skilled BDSM pornstars are what set them apart. Everything from outfits to toys to dungeons is expensive. That's why it's no surprise that Kink's prices are higher than those of competing porn sites.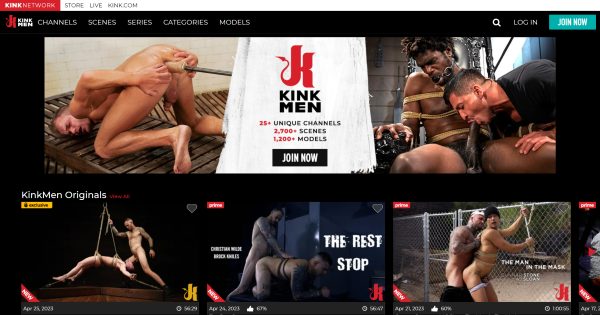 The site's performances are just as eclectic as the site itself. The library contains information on more than 4,000 different artists. Whether you're looking for a familiar face or hoping to meet someone new, Kink has everything you need.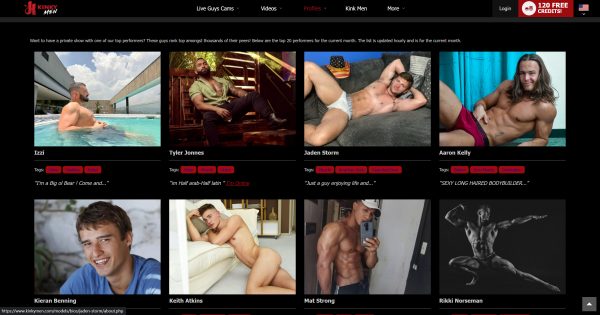 Collarspace – A Community-based Site for BDSM Lifestyle and Relationships
Collarspace is one of the largest and most active online communities for those who are interested in BDSM and associated lifestyles. It was started in 2007.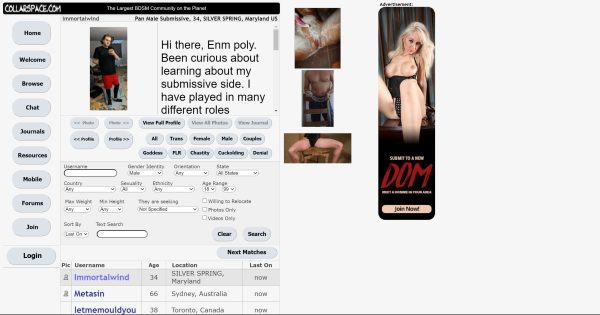 They place a premium on user discretion and security. Users are given a wide variety of choices for restricting access to their profiles, material, and messages on the service. Included in this is the option to create a "friends-only" profile and prevent strangers from contacting you through the service.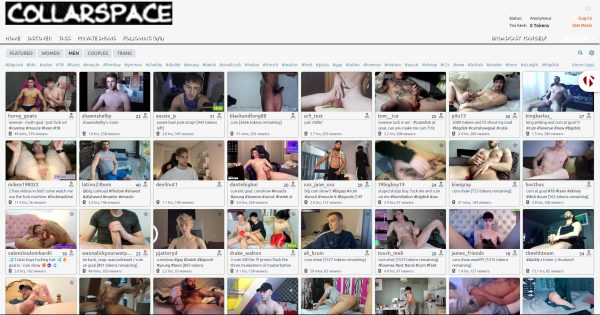 The website also encourages users to put safety, communication, and consent as top priorities in all BDSM activities and provides resources for doing so both online and off.
Alt.com – A BDSM and Fetish Site With a Large User Base and Diverse Features
Alternative Lifestyles Together (ALT) is a fantastic fetish dating service for singles who are interested in exploring alternative lifestyles, such as BDSM. The adult dating site has been around for 20 years or more, and it now has over 800,000 active monthly users who use it to arrange sexual encounters.
When it comes to BDSM content, Alt.com is among the best on the web. This selection emphasized BDSM, bonding, and kink. This site may seem overwhelming to those who are new to BDSM, kink, and fetishes. You may rest assured that the Alt.com community is excellent for both seasoned users and newcomers.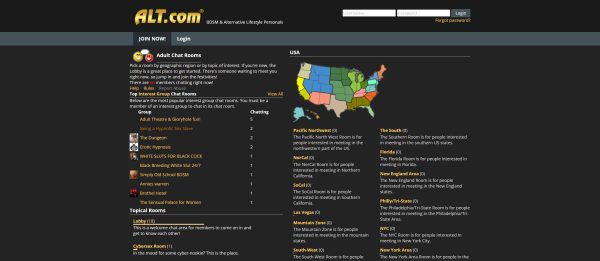 Free membership, member blogs, and online resources for alternative sexual orientations are all available through ALT. It takes only a couple of minutes to sign up, and you can choose between answering a few simple yes/no questions and a few more in-depth ones.
The Best BDSM Dating Sites: Comparison and Contrast
There are a number of BDSM-related websites, including FetLife, BDSM.com, Kink.com, Collarspace, and Alt.com, but they all have slightly different goals, features, and audiences.

Here are their similarities
BDSM Relationships Are at the Center
All of the sites are aimed at people who are into BDSM, kink, or fetishes. They serve as a meeting place for those interested in BDSM to talk to one another and participate in related events.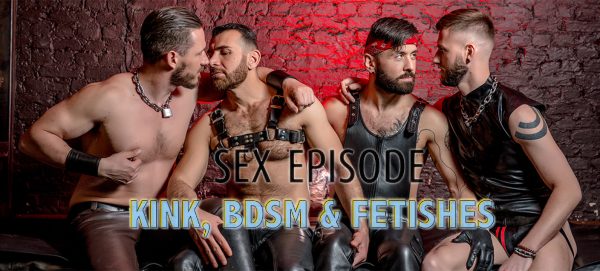 Users Have Control Over Their Content
Users can build profiles and reveal personal information on any website. The BDSM platform allows users to share images, bios and role preferences.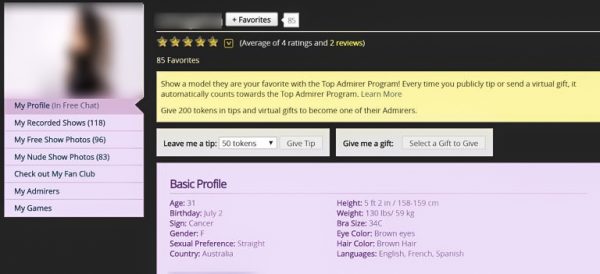 There are always options to limit who can see your personal information and posts on any given website. Users can control who can contact them and read their profile, as well as who can view any images they have posted.
Filters Help You Search and Find the Perfect Partner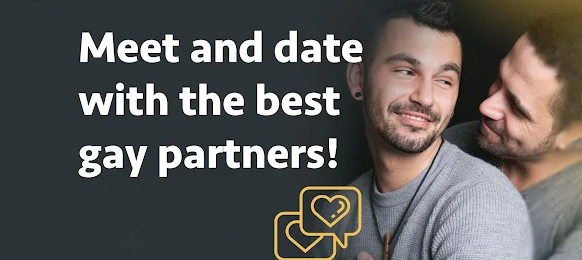 All dating services have search features that let users narrow down their options based on factors like geography, shared interests, and more. Users can narrow their search by selecting specific criteria and connecting with those who have similar tastes.
Safety, Consent, and Transparency
In BDSM, all sites place emphasis on open dialogue and the informed permission of participants. They promote honest discussion and considerate behavior among BDSM users and offer tools and recommendations for doing so safely.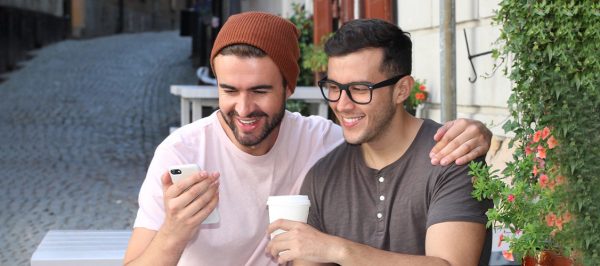 Now, here are the website's differences:
FetLife and Collarspace for Queer Men and LGBTQ+ Communities
Though all BDSM singles are welcome on these sites, there are kink sites that dominantly cater to queer BDSM lovers. FetLife and Collarspace focus primarily on LGBT+ individuals.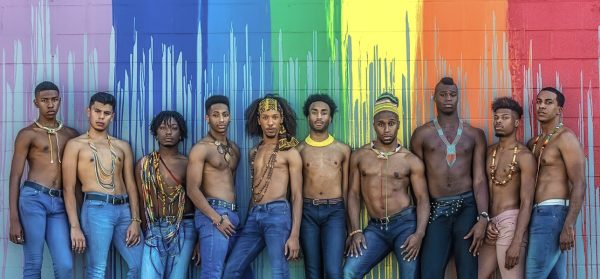 These two, FetLife and Collarspace, aim to create a network of like-minded people, while BDSM.com and Alt.com help users locate possible BDSM hookups regardless of sexual orientation.
FetLife and Collarspace for Free Membership
FetLife, Collarspace, and Alt.com all offer free membership. While FetLife and Collarspace are accessible to all users, Alt.com requires a paid subscription to access advanced functionality. Some tools and material on BDSM.com and Kink.com, like as messaging and video streaming, are only available to paying members.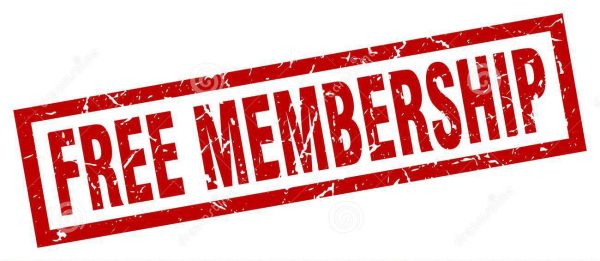 So, if you're someone new to kinks and fetishes and want to find budget-friendly hookup sites, go for those that are free to use.
BDSM.com and Alt.com for Broader Communication Features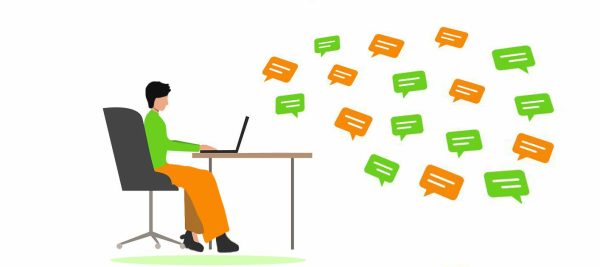 BDSM.com and Alt.com emphasize communication services like messaging and video chat, whereas FetLife and Collarspace emphasize privacy and security. FetLife and Collarspace place a premium on user discretion, giving them the means to limit profile and content visibility to just approved contacts. BDSM.com and Alt.com provide enhanced message and video chat options to facilitate introductions between users.
Kink.com for Quality BDSM Porn Content
Some BDSM sites are limited to chat rooms and individual online communities. If you're into extreme fetishes and visual media content, go for kink.com. While most adult entertainment websites don't place a strong emphasis on creating BDSM and fetish pornographic content, Kink.com does.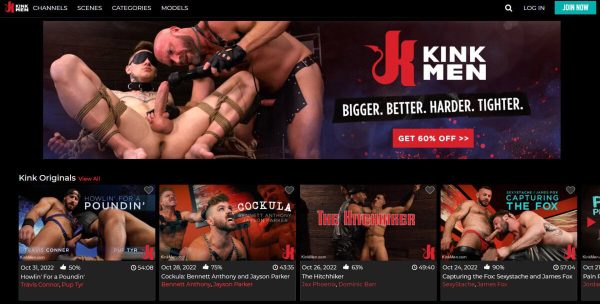 While the other sites are mainly concerned with helping people meet others who share their interests in BDSM and associated lifestyles, Kink.com is a subscription service that delivers a wide selection of BDSM and fetish pornographic content.
Online Dating and BDSM Sites That Include In-person Meetups
While BDSM.com and Alt.com are primarily online platforms, FetLife and Collarspace have an emphasis on in-person gatherings and networking.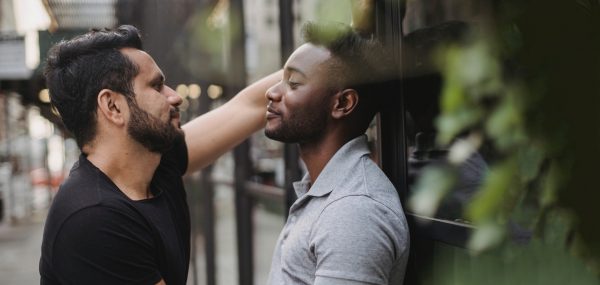 Both FetLife and Collarspace equip users with the means to plan and participate in in-person gatherings and meetups.
On the other hand, BDSM.com and Alt.com are dedicated to digital means of interaction, such as instant messaging, video conferencing, and discussion boards.
Final Thoughts
The 5 BDSM websites for men featured above are among the best BDSM sites today that protect users from fake profiles, fraudulent content, and harmful scams. These are the best portals for kinky fun, fetish lifestyle, and landing BDSM hookups.

Clearly, there is an abundance of fantastic BDSM sites where you can find compatible partners for fetish activities and everyday sexual encounters. If you're just starting out in BDSM, you can find out what kinds of things you might like and what types of things you might not. Signing up for any of the sites on this list won't hurt.